10 Best Sales Funnel Software & Tools in 2023
The Most Popular Extension Builder for

Magento 2
With a big catalog of 224+ extensions for your online store
If you're searching for a tool that helps you create a high-converting sales funnel, then this post is for you.
It's great when you can finally map out a complete sales funnel for your business. But, to keep your sales funnel running smoothly in reality, you will need software supporting it.
We compiled a list of 7 best sales funnel software for any type of business.
Most importantly, this post will take you through all the key features, pricing, pros, and cons of each piece of tools for you to find the most suitable one.
Without further ado, let's dive in!
Table of contents
What are the sales funnel software and tools?
There's no such thing as "the perfect sales funnel software" in the world. The best software is the one that works most effectively for your business.
So how could we know which software is for you?
The right software can become a secret and powerful asset for a company. Still, a wrong one can turn into a massive liability and slow business down with many unsolved problems.
So before we dive into each specific tool, it's essential to list all crucial points on choosing the right sales funnel software that fits your needs.
Whatever your list is, there are 4 most concerning points when picking up a sales funnel.
Software's features
Above everything else, you need to find software having all the must-have features that you can't even live without.
Ask yourself: what features does your software require to achieve the revenue-related goals of your business?
What if your business problem is a lack of email marketing software. And instead of buying a software focusing on email marketing, you choose an all-in-one software package with so many features you might never use.
Do you think that's a good value decision for business? I guess no.
I advise you to make a spreadsheet or take a white paper and list all the features you have in your current solution. Divide them into 2 columns - the "nice-to-haves" and the "must-haves".
This step will become your reference to further steps.
User-friendly
This will be your most concern, mostly if you've never done this before. Putting a sales funnel from paper to reality for the first time can be a pretty daunting task.
Even with an experienced marketer, no one will want to spend days dealing with code, integrations, and countless glitches. So ease-of-use software should be one of your priorities, saving you from time-wasting, trial, and error.
2 primary standards you can base on to determine whether that's a beginner-friendly:
Provide out-of-the-box functionality: Can that software works immediately after or even without complicated installation or modification
Support pre-made templates: Some all-in-one tools come with a wide variety of templates. And, the best tools even offer a complete done-for-you funnel, and all your job is fill in the blanks
Post-purchases support
With sales funnel builders, support is something that can never be left out.
Sales funnel building is never something you could build and get it ready overnight. There are so many factors "behind the scenes" you have to deal with, from integration to modification.
Our wish is to have an "out-of-box" readiness when it comes to running your sales funnel software. But keep in mind that most tools cannot be optimized perfectly to fit your business for the first time.
When searching for any software product, aim for companies that offer live chat or even phone support.
Compatibility vs Integrations
One factor that makes sales funnel building a daunting task is the compatibility and integration between the currently running software and the new one.
Some tools can require help from third-party software to be fully functional. In some cases, you might already have software or an app, then "can it integrate with the one you're using" is a big question.
If not, then can the support team of the software company fix it for you? List out all the possibilities that could happen when you decide to buy sales funnel tools for your business.
In conclusion, always remember to check integrations carefully and test if you can before buying any software or tools.
Some other requirements you should consider:
The number of users (whether you have to separate accounts for other team members)
Growth potential (whether the software meet your future needs)
Pricing (the maximum expense you can pay on the software and whether that's a good value)
Customer proof (things that old customers are saying about the software)
Security (do you ultimately own the content or what happens if the site goes down)
Related posts:
What can sales funnel software do for your business?
Here are just some functionalities that sales funnel software can support your business:
Offer pre-made landing page templates
Create landing pages for your online store's product/service
A/B test your landing page design and optimize for the highest converting pages
Launch custom email marketing campaigns for every stage in your sales funnel
Make opt-in forms for potential customers to capture and record their email addresses, then add them to your email marketing list
Optimize your sales funnels structure to enhance the lead conversion rates, as well as upsell current customers
Segment customers based on their demographic information and buying behavior
Advertise your new products to current customers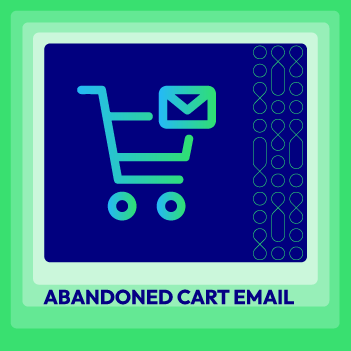 Abandoned Cart Email for Magento 2
Solutions to abandoned carts issue, helping online businesses boost sales and enhance conversion rates
Check it out!
Top 9 sales funnel software & tools
#1.Avada Email Marketing
Avada Email Marketing is a must-have tool in your marketing tool kit because of its excellent smart campaign automation and friendly drag & drop builder.
It's an all-in-one marketing automation tool that focuses on almost every step of a marketing funnel, such as:
Build email marketing automation campaigns to nurture potential leads into qualified ones
Keep customers engaged via multiple email campaigns
Convert and follow up your customers to the point that they turn into loyal fans
The Avada email marketing tool's greatest thing is that you don't need to have the relevant technical knowledge or design skill to use it.
Reasons why you'd love it:
Extremely user-friendly with an easy-to-use drag and drop feature
Provide multiple professional ready-to-use templates
Create powerful abandoned cart email campaigns
Provide detailed reports of each campaign
Unlimited the number of automation campaigns a store can create
If your budget is limited, Avada will be the most cost-effective email marketing tool, as well as a perfect alternative for Mailchimp. Especially in the e-commerce industry, Avada also supports Shopify, Magento 2 and Bigcommerce.
#2.Leadpages
As one of the best landing page builders, Leadpages is often taken out to compare to other builders.
Leadpages is a brilliant investment for the start-up to midsize businesses. This software assists you in building websites and high-converting landing pages that are beautiful-crafted and functional.
Reasons why you'd love it:
Include various beautiful and customizable templates
Offer the drag and drop landing page editor
Collect unlimited leads for free, no matter what pricing plan you choose
Provide handy lead-generation tools (such as creating pop-ups, one-click signups, etc.)
Some cons you might want to concern
Not a comprehensive sales funnel builder (Don't include email marketing or automation)
Have to take time to integrate Leadpages well with other essential tools for a fully functional funnel
Standard Plan: $37/month or $25/month (billed annually) - 1 site limit
Pro Plan: $79/month or $48/month (billed annually) - 3 site limit
Advanced Plan: $321/month or $199/month (billed annually) - Up to 50 sites and a full set of features
#3.Kartra
Kartra is an all-in-one marketing platform with several different elements of acquisition and retention of online customers.
Some outstanding features of Kartra are website and landing page builder, CRM, automation, email marketing, video hosting, and so forth.
Getting used to Kartra will not take you much time and effort as it's designed for both beginners and advanced users. Users will receive a checklist found within their dashboard, which literally instructs them through each step of every tool.
Reasons why you'd love it:
Create landing pages, sales pages, and more with a drag-and-drop editor
Provide email marketing tools and automated follow-up campaigns based on customer behavior
Host and display videos seamlessly while able to tracking video engagement (With Clickfunnels, users will need Youtube or video-making software to host their sales videos)
Offer almost everything right on the box at their beginner price point
When you have less than 25.000 contacts, Kartra is a great solution over ClickFunnels as you don't need to get a separate email service provider
Some cons you might want to concern
If you own more than 25.000 contacts in your email database, the Kartra pricing is not as attractive as ClickFunnels
Limit video bandwidth usage
The list of 3rd-party integrations is still limited
Pricing and plans: Offer a 14-day free trial (Only this link)
30 Day Money Back Guarantee
Starter Plan: $79/month (billed annually) or $99/ month
Silver Plan: $149/ month (billed annually) or $199/ month
Gold Plan: $249/ month billed annually or $299/ month
Platinum Plan: $379/month (billed annually) or $499/month
BIGContacts
BIGContacts is a delightful CRM for businesses that wish to transcend customer relationships by offering highly personalized customer experiences. The tool offers powerful email marketing functionality and sales automation to help qualify and nurture leads.
BIGContacts lets you create custom workflows with recurring steps, track sales opportunities using a visual sales pipeline, and automate drip email campaigns. The easy-to-use platform aids contact and task management, helping convert more leads into long-term customers.
Reasons why you'd love it:
Webform connection for lead capturing
Offers a range of pre-built email templates
24x7 delightful customer support and training resources
Mobile access
Intuitive and customizable interface
Reporting and analytics
Some cons you might want to concern
Lacks contact deduplication
Emails containing images are slow to load
AI-powered lead scoring is missing
Pricing and Plans: Offers a 15-day free trial
BIG- $5/user/month
BIGGER- $15/user/month
BIGGEST- $25/user/month
ENTERPRISE- Custom pricing
Moosend
For marketing automation, it is hard to find a more comprehensive tool than Moosend. What sets this software apart from the others on this list is its omnichannel functionality.
Offering powerful automation workflows, Moosend lets you get started quickly with pre-built templates. You can add several channels into the same automation workflow: SMS, email, Facebook Messenger, push notifications, and more. The software also uses a user-friendly WYSIWYG (What You See Is What You Get) visual builder and templates, which make creating workflows, landing pages, forms, popups, and emails quick and easy.
The software offers a free plan for basic email marketing, together with three paid plans with various features that scale across them. Nevertheless, medium to larger-sized businesses will likely get the most out of Moosend's channel management features.
Pricing plans:
Free Plan
Pro Plan: $10/ month
Enterprise Plan: Custom pricing
ThriveCart
As the name suggests, ThriveCart is what I highly recommend you to use when it comes to the best shopping cart software. It allows you to create custom checkout pages for your e-store, no matter what types your products are.
Though ThriveCart provides users high-converting checkout pages because of their compelling and professional design, it's not an all-in-one sales funnel software. So it will lack some crucial components to bring your sales funnel to work.
Reasons why you'd love it:
An easy to use platform with a high level of customization
Deliver all types of high-converting checkout pages (standalone checkout pages, popup-based checkout pages, etc.)
Fully optimize the whole checkout process (via 1-click upsells, A/B testing, etc.)
The support service is fast
Able to integrate will all the well-known payment gateways in the market
Offer lifetime license (pay only once in the first phase)
Cons you might want to concern
Don't offer trial or free plan for users to try out before buying
Some integrations will meet a little cumbersome to successfully setup
Pricing and plans: Promise 30-day money-back guarantee
SamCart
Much like ThriveCart, SamCart is another well-known cart platform that enables users to create an optimized customers' checkout experience. If the ThriveCart is most functional in e-commerce stores, then the SamCart is suitable to sell both physical or digital products.
SamCart is renowned for its high-quality components essential for experts who are looking for an on-level funnel software. Though it's well-suited for digital marketing experts, SamCart still caters to the non-tech savvy entrepreneurs.
Reasons why you'd love it:
Very user-friendly and offer excellent support articles and videos for any question of users. Moreover, it has a live chat and email service for customers' further assistance
Comprise all the funnel software tools for landing page creation
Enable users to create professional product pages with several high-converting templates
Offer upsells and order bump options in SamCart with an affiliate center for product promotion
Some cons you might want to concern
Support only Stripe and PayPal
Limited on customization
Don't offer native sales-tax calculation
Not suitable for selling service
The price is expensive, especially for small businesses and the start-ups
Pricing and plans: Offer a 14-day free trial
Launch Plan: $49/month or $39/month (billed annually)
Grow Plan: $99/month or $79/month (billed annually)
Scale Plan: $199/month or $159/month (billed annually)
Whispond
Whispond is a marketing platform that combines 4 essential marketing tools: landing pages, popups and forms, contests and promotions, and finally marketing automation.
Simply put, it gathers multiple functionalities a marketer or entrepreneur needs to build their sales funnels.
Reasons why you'd love it:
Offer users an easy drag and drop functionality and very mobile responsive
Provide professional and well-built pre-made templates for landing pages, contests, forms, and popups
The integration process with other marketing software is easy
Have great lead-categorization and segmentation feature
Solid email automation and good A/B testing
Some cons you might want to concern
Not a complete all-in-one sales funnel software as it lacks a visual builder and the UI is not intuitive
Though the price for a start plan is low but has significant limits (number of leads)
Pricing and plans: Offer a 14-day free trial
Starting Out Plan: $49/month (billed annually)
Everything You Need Plan: $99/month (billed annually)
Rapid Growth Plan: $199/month - Include all features in the cheaper plans, plus priority customer support and implementation coaching.
ClickFunnels
If you are searching for a platform to build sales funnels for lead generation and sales conversion, ClickFunnel is one of your best choices.
The great thing about ClickFunnel is that it's created for inexperienced users. Though you're not a programmer or have no coding knowledge, you can still build well-crafted pages and take your prospects smoothly from the top to the bottom of the funnel.
Reasons why you'd love it:
Easy-to-use interface with a drag and drop web page editor and mobile responsive
Able to organize and manage everything in one dashboard only
A real "all-in-one" solution from page customization to in-depth analytics with A/B split testing
Provide many sales funnel ideas and insights, allowing readers to create all the funnels in tools and make profits (Dotcom Secrets, traffic secrets, Cookbook, etc.). Meet the requirements for both newbies and advanced users)
Offer email marketing automation
Some cons you might want to concern
No 24/7 support
The lower plan will limit some essential features
Not support third-party hosting
The ClickFunnels Platinum Plan can be quite expensive for small businesses
Pricing and plans: Offer a 14-day free trial
Standard Plan: $97/month (limit to 20 funnels and 100 pages maximum)
Platinum Plan: $297/month (unlimited the number of funnels and pages)
MailChimp
As an "all-in-one" marketing platform, MailChimp is often the first solution that springs to most of the user's minds, especially when it comes to email marketing.
What makes MailChimp so popular probably is its free version. It comes with all the basics a business needs to start marketing. When choosing the open plan, you can send up to 10.000 emails per month to 2.000 subscribers and many other great features.
Of course, there are some limitations to the free plan. However, MailChimp's free version became a good investment for personal and small business users, as most of the tools and templates are available on this free account.
Reasons why you'd love it:
Provide all the essential broadcast email, autoresponder, and lead generation tools
Offer the free forever plan with most of the tools accessible
Have great templates for users to edit
Some cons you might want to concern
Limited support for lower tiers
Can be costly if you want to increase the number of sending email or subscribers, etc
Pricing and plans: Adjustable based on the number of contacts
Essentials Plan: $9.99/month - Up to 50,000 contacts and 3 audiences included
Standard Plan: $14.99/month - Up to 100,000 contacts and 5 audiences included
Premium Plan: $299/month - 200,000+ contacts and unlimited audiences
ConvertKit
If Mailchimp is considered the best email marketing software for all kinds of industries and audiences, ConvertKit aims to serve freelancers and small businesses. But ConvertKid lacks a drag-and-drop email editor to be more suitable for those having technical knowledge.
Though it can be trouble at its email editor function, ConvertKit will be extremely powerful in subscriber management and segmentation. Users will be provided with a deep insight into customer behavior via ConvertKid.
Reasons why you'd love it:
Has a powerful subscriber management system and segmentation capabilities
Offer in-depth analytics into customer behaviors and detailed reports
Can create specific segments based on an unlimited number of conditions
If you are good at technology and code, ConvertKit can be helpful and the most cost-effective tool
Offer free plan
Some cons you might want to concern
Lacks link-check, spell-check, preview, etc., which takes users time to manually check all the elements of the emails for no errors
Lack of drag-and-drop functionality
Easy to contact and receive the support from the support team
Much less user friendly than Mailchimp's
Pricing and plans: Offer a 14-day free trial. Adjustable based on the number of subscribers
Creator Plan: Minimum $25/month
Creator Pro Plan: Minimum $59/month
read more:
Have you tried any sales funnel tools on this list?
No doubt that though the sales funnel is the most effective method for any business to succeed. However, it involves several different components and can be quite problematic for beginners.
Utilizing the right sales funnel software and tools can help you cut your learning curve, saving time, and effort.
Take chances and thrive in your business!

Marketing Manager of Mageplaza. Summer is attracted by new things. She loves writing, travelling and photography. Perceives herself as a part-time gymmer and a full-time dream chaser.
Website Support
& Maintenance Services
Make sure your store is not only in good shape but also thriving with a professional team yet at an affordable price.
Get Started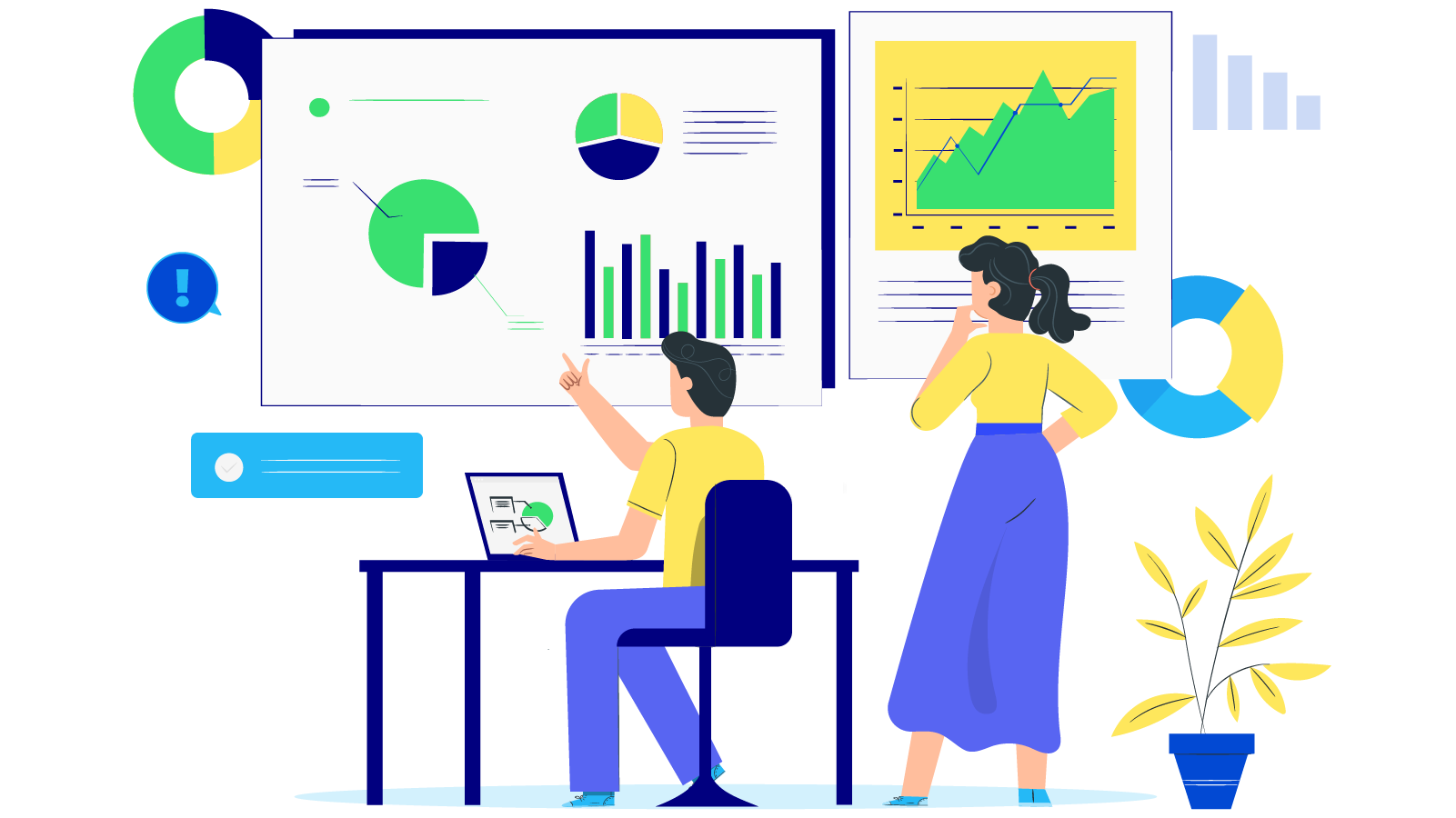 New Posts



Subscribe
Stay in the know
Get special offers on the latest news from Mageplaza.
Earn $10 in reward now!