20+ Best B2B Extensions for Magento 2 Community Edition
The Most Popular Extension Builder for

Magento 2
With a big catalog of 224+ extensions for your online store
The world quarantine proves that no matter what type of business you run, small or enterprise, "online" is not a popular word; it's an important strategy for each store owner. It's particularly critical for B2B companies as they have a more complicated workflow with procurement processes, providers, and customers. B2B businesses need to leave a comprehensive and old-schooling catalog overboard.
It is undoubtedly that new technologies support B2B e-commerce merchants to convert their old digital catalogs into a thriving e-commerce store that will satisfy all customers' expectations.
We've picked out 20+ best B2B extensions for Magento 2 Community Edition. Follow the article carefully to force the internal workflow and boost sales.
Table of contents
About Magento 2 Community Edition
Magento was launched on the 31st of August, 2007. It was generated by Roy Rubin and Yoav Kutner. On June 24th, 2008 the first Magento Community Edition was launched. Magento Community Edition is an open-source e-commerce platform that requires no fee at all. In other words, anybody can have a program code without paying any money, and it's open for third-party developers to edit.
This may be a perfect solution for small-and-medium-sized businesses. You just need to download the program and begin working with it right away. Users can flexibly make changes to the software to satisfy their specific business demands.
However, default B2B functionalities are only included in the Magento 1 Enterprise Edition. If you're using the Magento 2 Community Edition and want to run a B2B business, you need to install B2B extensions.
We're going to show you a list of the most robust B2B extensions for your store. Let's give it a check now!
20+ Best B2B Extensions for Magento 2 Community Edition
1. Layered Navigation extension
With M2 Layered Navigation, customers can filter items by Categories, Colors, On-sale, New, In-stock, Product rating, or status. This helps shoppers remove unsuitable items from the result product page to save more shopping time.
Notably, Ajax Search is well included in the Layer Navigation Ultimate. With the support of Ajax Search, only after typing the first character of a keyword in the search box, visitors can get the search result immediately with a recommended drop-down box, without being led to another page.
In addition, another useful feature of this module is displaying all items at once with an infinite-scrolling function which will keep visitors on a single page.
Price: From $99.00
2. Hide Price extension
Hiding prices can improve customer engagement. If your customers shop in bulk, you can hide bulk prices from guests and display only per product price with the remark "Login to view the bulk price". The feature will be helpful for store owners who have multiple prices for different customer segments.
Hide Price by Mageplaza is an incredible solution for Magento 2 stores to control price visibility. The advanced extension motivates shoppers to directly contact stores and helps store admins handle product prices effectively.
Noticeably, the extension chooses a subtle way to hide price without increasing bounce rates. For instance, the system hides the Add to Cart button on product pages and category pages; the system displays a pop-up window for customers to login or send a request to administrators; or stimulate visitors to log in to get product prices.
Price: $129.00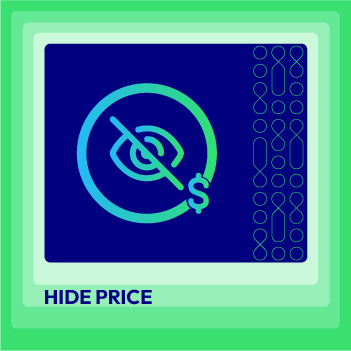 Hide Price Extension for Magento 2
An efficient way to control price visibility by hiding prices for specific groups.
Check it out!
3. Request for Quote extension
Request for Quote is an amazing tool for store owners who sell custom items, in-stock items, or items whose prices are based on the features of the items. This functionality can improve communication between you and your customers.
Magento 2 Request for Quote extension helps shoppers to ask for a quote for one, several items, or the whole cart. Shoppers will add their favorite products to the quote cart with their expected prices. After viewing the quote requests, merchants can accept, discard, or discuss more with shoppers and edit the quotes.
If shoppers know that they can request more suitable prices, they will certainly stay in your store longer and wait for the reply. The discussion on price is a good opportunity for online businesses to listen to their customers, motivate them, and turn them into purchasers.
Moreover, the extension is really a must-have if your store serves wholesale buyers. Wholesale buyers often make an order at a large volume, so they always care about the price. The function of raising a quote request will give the chance to go to a price agreement between sellers and wholesale buyers.
Price: $249.00
4. Quick Order extension
Quick Order can escalate conversion rates as the purchasing process is well simplified. If your shoppers always know what to buy or have regular purchases in your store, this extension would be a perfect fit. Shoppers can add different items to the cart and checkout easily.
Quick Order extension by Mageplaza concentrates on the convenience and effectiveness of bulk order placement on B2B websites. The module helps wholesale customers add items in bulk to the cart with several clicks. This solution is the primary factor which leads shoppers to check out faster. A wide range of items can be found by different SKUs or uploading a CSV file, saving much time on searching and choosing products.
Price: $199.00
5. Sales Reps and Dealers extension
A thriving business should have flexibility in selecting appropriate and preferred representatives and dealers. However, Magento 2 Default only gives store owners limited functions in managing and monitoring sales representatives. This disadvantage may leave an impact on the store as it can negatively affect the proactive relationship between you and your buyers. Meanwhile, customers might feel unhappy because they cannot select the dealers they want to work with.
With the support of the Sales Rep extension by Landofcoder, store admins will be no longer concerned about those issues. It will facilitate the work process with your dealer team by allowing you to assign specific customers and orders to specific representatives.
Moreover, the module ensures a high-quality personalized service to your shoppers, which builds the foundation for a strong relationship with them.
Price: $189.00
6. Company Account for Multiple Sub-users
The approval workflow is an essential process in every B2B business. This type of extension will allow you to generate a company account for your customers on your store and define accesses and roles for the users.
Multi-user Account extension by CreativeMinds converts a standard customer account into one with different users with multiple levels of access permissions. Account owners can select from five permission levels to provide users access based on their role in the business and the capability to send the cart for approval before finishing a purchase.
Besides, the account owner can also enable sub-users to generate orders, monitor sales, access cart or checkout page, and edit profile information, according to defined roles for approval before completing a purchase.
This is an excellent extension for businesses that have specialized employee logins. For instance, one person can have the ability to purchase goods, while another can only see orders and customers.
Price: From $119.00
7. Catalog Permissions
Catalog Permission extension will help you construct a partnership relationship with your customers by showing relevant products, prices, and content for different groups of customers.
Mageplaza Catalog Permissions for Magento 2 enables restricting access to certain categories, products, static pages/ blocks based on customer segments. This facilitates the implementation of business strategies and creates a better shopping experience for buyers.
Remarkably, the extension offers URL direction functionality. That means those who are not permitted to access specific content will be redirected to another content. Store admins can include any forwarding URL according to their purposes. This feature will keep customers on your site or help them recognize catalog permissions clearly.
Furthermore, admins can decide the time when the restriction is validated. For instance, if the product quantity is not large in holiday seasons, the store owner may only want to display the products to logged-in visitors.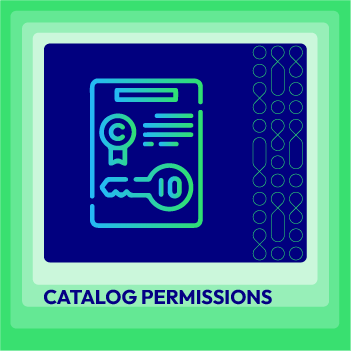 Catalog Permissions for Magento 2
Limit access to specific pages for a better shopping experience and site protection
Check it out!
8. Quantity DropDown extension
Customers sometimes want to purchase a large quantity of items at the same time, so store owners need to set fixed quantities for customers to select. However, Magento Default doesn't allow stores to do that.
Don't worry! Here we have Magento 2 Quantity DropDown by Landofcoder. The extension applies specific limitations on the quantity of the purchase and price. It helps admins to create the fixed purchased quantity drop-down options for shoppers rather than the quantity input box.
By deciding a minimum and maximum range in the drop-down list from the backend, store admission can manage the sale volume and boost sales effectively.
Price: From $45.00
9. Payment Restrictions extension
Magento 2 Default only allows limiting the display of payment methods based on store views with several offline modes, such as Country and Order Total. However, merchants want more than that. They need more restriction rules to show payment methods based on other conditions like Customer Groups or Sales rules.
That's why the Payment Restrictions extension comes in handy. It is an incredible restriction tool using conditions to delegate payment methods by store views, product attributes, customer segments, countries/states, etc.
What's more, each restriction rule for payment can be applied for Frontend Orders and Backend Orders. The feature makes it easy for store owners to manage restrictions and the work of different admins.
Price: $179.00
10. Order Approval Manager extension
CreativeMinds Order Approval Manager extension lets customers finish the order and forward the purchase to someone else (the account department) for approval and payment without directly paying for it. The process is quite simple because both the purchaser and the payer gets an email notification with the order information and instructions to complete the payment or discard it.
The extension includes some significant functions:
Send email reminders to the payer for pending orders
Inform the buyer with emails when the order has any changes
Enable admins to accept or refuse orders
Automatically delete unapproved orders and pending orders which miss the due date for payment.
Enable admins to add comments to every order
Price: From $89.00
11. Shipping Restrictions extension
Magento 2 Shipping Restrictions by Mageplaza is a good option that supports restricting the application of shipping methods based on specific conditions such as payment methods, shipping locations, cart/ product attributes, etc. This contributes to creating highly customized and personalized shipping options for shoppers.
With Shipping Restrictions, store owners can easily generate new rules on special occasions like celebration days, holidays, or sales campaigns to encourage customers' purchases. The more they satisfy with the shipping service, the more chance they will spend their money on your products.
Price: $129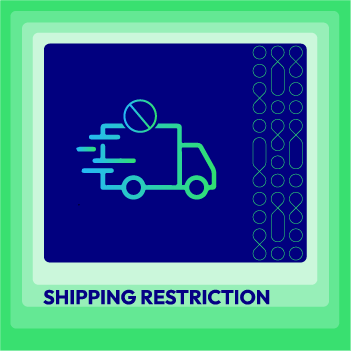 Shipping Restrictions for Magento 2
Optimize the shipping process by only allowing effective shipping methods & eliminate shipping issues
Check it out!
12. Share Cart extension
Share Cart for Magento 2 allows customers to share their shopping experience with their family and friends. This is a smart way to promote the store's items via the current customers effortlessly and enhance conversion rates. People tend to have more confidence in a product or a brand when they get a recommendation from their loved ones.
Specifically, when shoppers click on the Share Cart button, their shopping cart's link will be copied instantly, and shoppers can paste the link anywhere to share. Those who have the link can see all the information of the cart without any restriction from the store.
Price: FREE
13. Product Questions extension
Product Questions extension by Mageplaza is a robust solution for Magento 2 stores. It allows shoppers to access common questions related to their concerned items and other important policies.
The Product Questions homepage is well-organized to improve customers' experience. The pages are logically distributed into main sections, including Knowledge Base search box and multiple question categories with specific functions: finding already-answered questions by entering keywords, or filtering questions by main topics. Hence, shoppers can quickly find the right question they are concerned about.
Price: $129.00
14. One Step Checkout extension
Another necessary B2B extension is One Step Checkout by Mageplaza. The extension helps simplify the checkout process, decreasing the abandonment rate, and boosting conversion rates significantly. All essential steps are now included on one page only, making customers feel most comfortable and convenient during the checkout process.
To support shoppers in filling out the checkout form, the module suggests addresses from Google. Shoppers just need to enter some letters related to a specific address, and Google will display all recommendations with full details. Then shoppers only need to choose an option without typing the whole address.
Besides, Mageplaza One Step Checkout automatically sends emails to shoppers to remind them about their abandoned carts and give them a discount. Plus, built-in report features help merchants track figures such as abandonment rate and recovery rate.
Price: From $199.00
15. Better Tier Price extension
With the help of Better Tier Price, you can offer different tier prices to different customers via the automated pricing table and sounding notice.
For the automated tier pricing table, tiers are shown under the form of a table with many columns such as Quantity, Save Amount, or Price Per Item, so shoppers can make a quick comparison and make the purchase decision immediately.
What's more, visitors tend to be attracted by the sounding title of the tier price price section. The stunning and captivating titles like "Buy More, Save More" or "Buy More, More Benefits" will be a big motivation for closing the order with a larger quantity. The sales of online businesses will ascend eventually.
Price: From $99.00
16. B2B Signup extension
If you're doing business with wholesalers or have both B2B & B2C customers in your Magento 2 store, the B2B Registration Form extension may become an indispensable solution. Mageplaza B2B Sign Up extension allows store admins to add unlimited attributes to accumulate customer data and identify B2B customers from the registration form.
Besides, the Sign Up Pro version enables B2B shoppers to generate company accounts which contain different sub-accounts with a hierarchical structure. The company admin will decide to delegate roles and permissions to its members. That contributes to fastening the purchasing process and enhancing the shopping experience.
Price: $129.00
17. Reorder Specific Product extension
Sometimes, customers want to repurchase a product they have bought from your store but don't remember its name. Your mission is to solve every problem customers encounter. For this case, you can leverage the functionalities of Mageants Reorder Specific Products.
The extension allows customers to quickly access a list of items they have purchased in the past and buy these products with one click. The whole process requires a few steps, which saves a lot of time and effort for your shoppers. Consequently, customers will have a happy shopping time on your online store.
Price: From $79
18. ElasticSearch extension
ElasticSearch for Magento 2 offers excellent features to bring accurate, flexible search results and real-time recommendations. Helping shopping to find items quickly is one of the best ways to boost your conversion rates and sales.
A crucial feature of ElasticSearch is the auto-complete recommendation of any product information, reducing the loading speed of your page efficiently. In addition, the module also uses two advanced tools (Fuzzy Search and Phonetic Search) to correct spelling and grammatical errors, giving search results to customers instantly.
Moreover, with Mageplaza ElasticSearch, customers can search by synonyms and partial phrases instead of remembering exactly the product name. Plus, a search result will depend on the search weights of product attributes, which can bring the most related results from the product database.
Price: FREE
19. Multi-warehouse Inventory extension
Multi-warehouse Inventory extension allows store owners to handle the default Magento limitations, including its inability to generate different warehouses and assign products to suppliers.
Aitoc Multi-warehouse Inventory is considered the most cutting-edge and flexible inventory management solution on the market. It enables you to restock operations according to the most related information on inventory at each warehouse. As a store manager, you also can keep track of all the low-stock items in a special grid. These items are automatically added there if their quantity exceeds a minimum level.
What's more, the module can be integrated into the order processing software of your providers. That helps you make orders right in their system, saving a great deal of time and effort for the two sides.
Price: $299.00
20. Better Wishlist extension
Magento 2 Wishlist from Mageplaza is an ideal B2B extension to generate multiple wishlists and offer your customers the ability to make their shopping more interesting and organized. Multiple wishlist categories support customers to manage and reach their wishlists more quickly.
This extension allows customers to generate a countless number of wishlists, remove them, switch items from one wishlist to another wishlist, move items from wishlists to the cart, or update the wishlist.
Furthermore, the module supports reports on wishlists. Store owners can get the details on the favored items added to wishlists, including the product information, added number, and added time. Merchants can leverage this data to implement future marketing campaigns.
Price: $129.00
21. Customer Approval extension
Magento 2 Customer Approval by Mageplaza allows store owners to accept or refuse new account registration from customers in certain cases. This is an efficient tool to control customer accounts in B2B stores.
Store owners can decide to accept customers' account registration automatically or manually. If store admins are notified of any new accounts, they can better track the store access and reject any suspicious accounts to prevent potential risks.
Account verification will express your store's credibility to buyers. This gives them more confidence in the professional system of your online store, and as a result, they're willing to spend their money on your products.
Price: FREE
It's time to pick
Before buying any Magento extension for your B2B e-commerce store, you should carefully consider its reviews and rating, price, support from the provider, money-back policy, etc. We hope that you can select the most suitable B2B extensions for your business. In case you've experienced any of those extensions above, feel free to share your opinions in the comment section.
Website Support
& Maintenance Services
Make sure your store is not only in good shape but also thriving with a professional team yet at an affordable price.
Get Started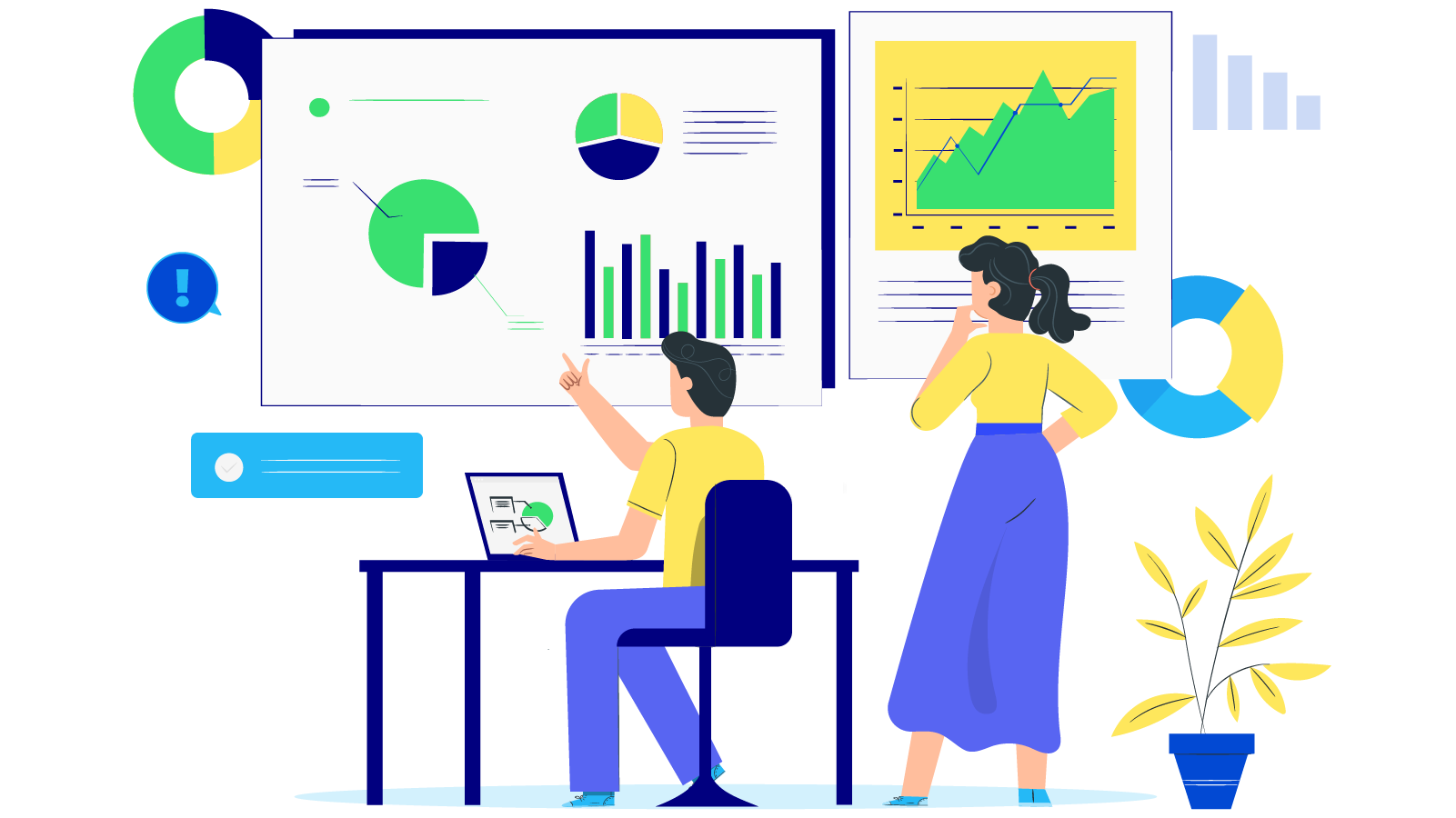 New Posts



Subscribe
Stay in the know
Get special offers on the latest news from Mageplaza.
Earn $10 in reward now!