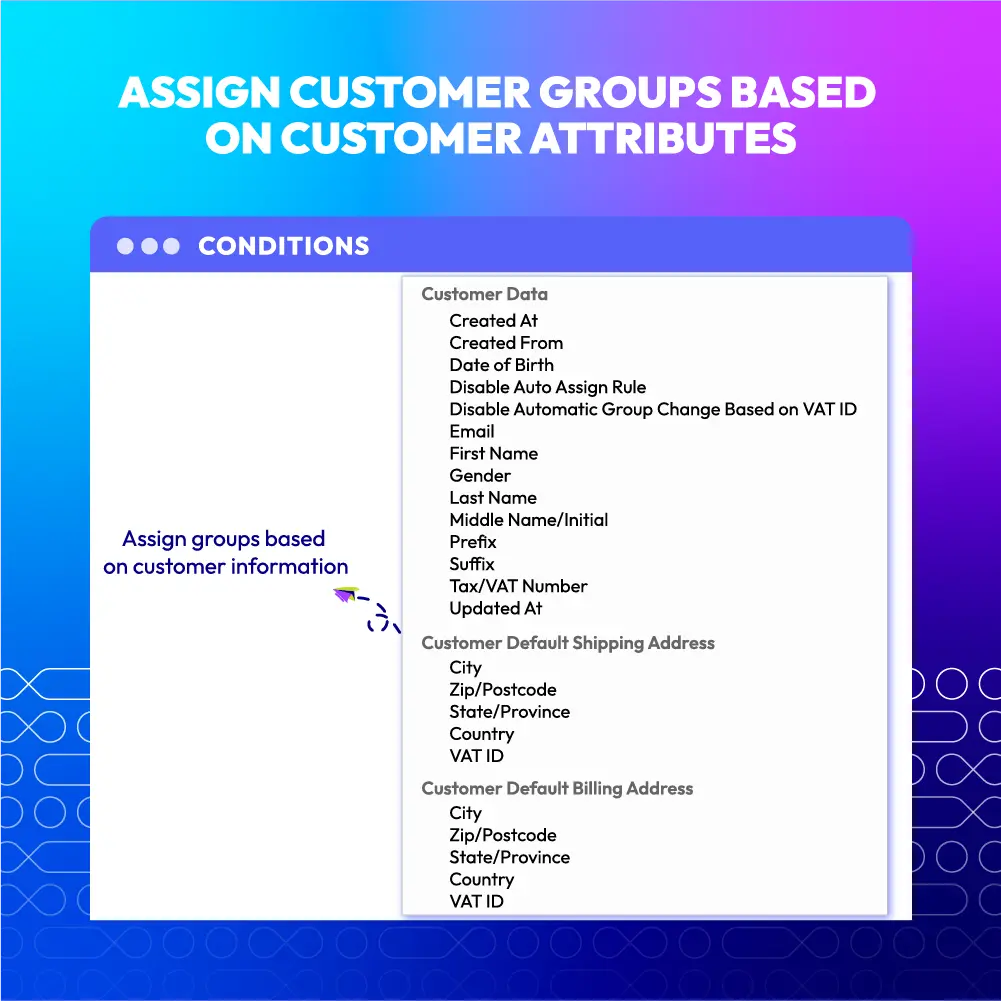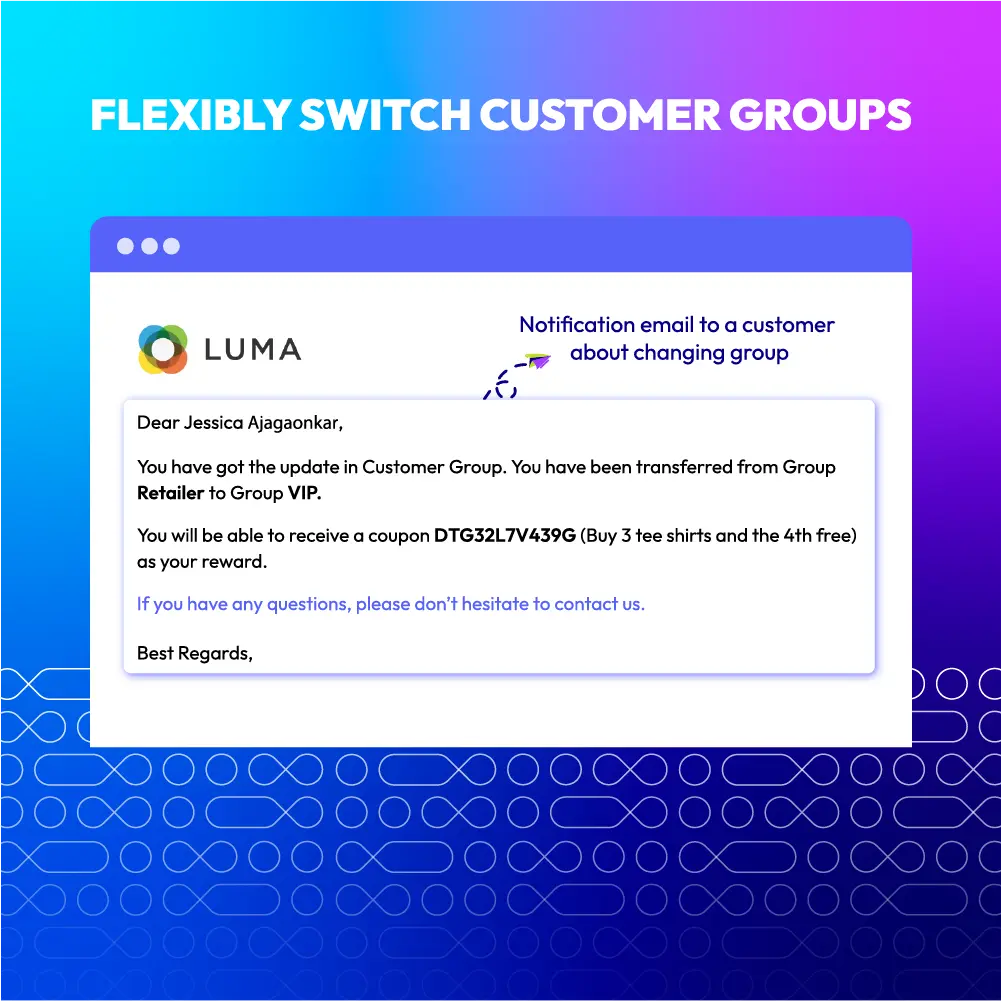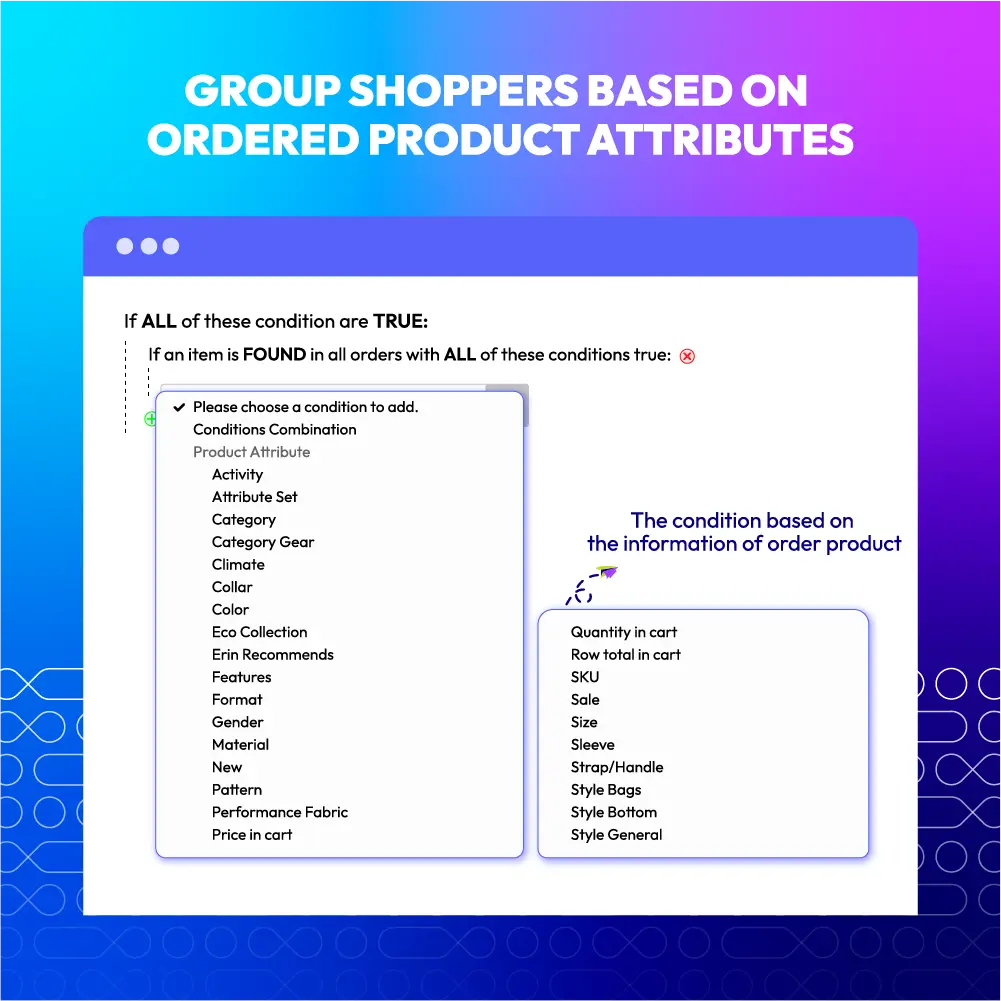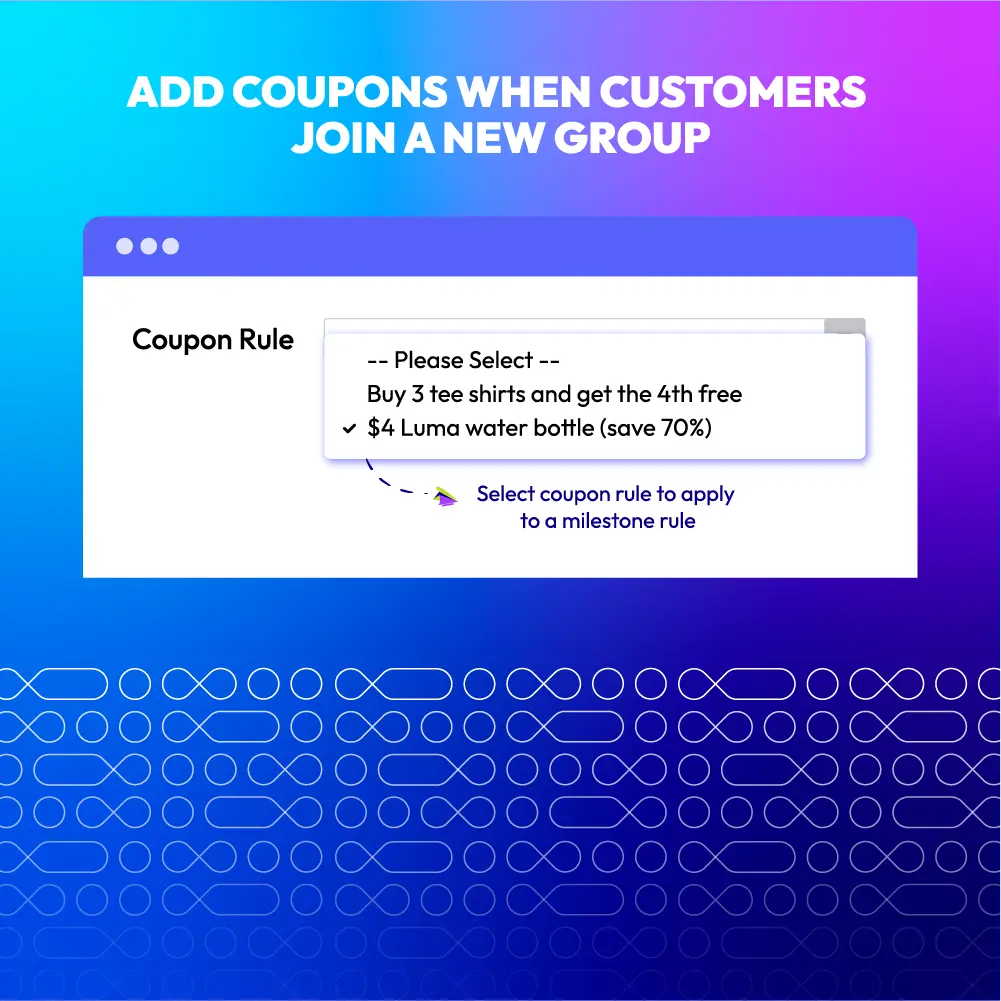 60-day Money Back
Frequent Update
365-day Support
Milestone for Magento 2
v4.0.4
Magento 2 Milestone helps online stores take good care for customers by switching shoppers to appropriate customer groups based on various attributes of customers, whole orders, or each purchased items in cart. The newcomers to a group will get specific benefits from the applied coupon rules.

CE/EE/B2B/Cloud/ Adobe Commerce 2.2.x, 2.3.x, 2.4.x
Chat now
Problems
As an online store owner, you might not know your customers by face, but there are numerous sources on the Internet to help you learn more about them. Especially when one prospect becomes a customer creating revenue, it isn't difficult to collect their information, such as date of birth, shipping address, phone number, etc. So how can you get out the most of this customer data to bring back more revenue for your business?
You might want to take advantage of this customer data to create as much personalization as possible. More than just showing recommendations based on their purchase history, you need to create an experience compelling enought that customers will want to take action and come back again.
That's when the Magento 2 Milestone comes into play!
Solutions
Manage and take care of customers better
Better targeting, better conversion rate from marketing campaigns
Cost and time saving
More chances to build up customer relationship
Welcome the first-time purchasers
Take care for VIP customers
Motivate loyal customers
Target to sport lovers
Milestone's Full Features List
Milestone for store admins
General Configuration
Enable/ Disable the extension

From the backend, stores admins can select Yes option to turn on Milestone extension. If they want to turn off this extension, they can easily select No option.

Allow showing group for customers on Customer Dashboard

Store admins can display the information about the customer group at Customer Account Dashboard.

Schedule to run cron timely such as daily, weekly, monthly

Milestone extension allows admins to set schedule to automatically switch customer groups on a frequent basis as daily, weekly or monthly.
Customer Notification
Enable/ Disable notifying customers when changing groups

You can enable/ disable notifications to the customers via email when they are switched to new groups

Select name of email sender

It is able for store admins to choose the sender of the customer notification email.

Select email template

There are many customer notification email templates for admins to select.
Admin Notification
Enable/ Disable notifying admins when changing groups

If the admins want to be noticed via emails when changing customer group, they can allow sending notification emails to admin function. If not, they can easily disallow this function.

Select name of email sender

The merchants can select the sender of admin notification emails when switching customer group.

Select email template

The merchants are able to choose the admin notification email template as they want.

Fill in the email addresses of recipients

The admin notifications emails can be sent to multiple recipients whose email addresses are listed in the Send To field from the backend.

Set schedule for sending notification email

Store admins are allowed to set schedule to automatically send admin notification emails according to their wishes.
Assign Rules
Set the name, description, status for an assign rule

From the settings, the merchants can set the name, description, status for a rule.

Select website to apply

Admins can freely choose the website to apply the rule.

Set the valid time of a rule

Milestone module allows store admins to set the active time for the rule.

Set the priority for processing order of a rule

If several rules meet the conditions, the rules will be processed orderly by prioritization.

Set the condition for the rule based on customer data, order data, item data

According to the various attributes of customers, orders or cart items, the condition of the rules can be flexibly set up.

Select original group

Store admins are allowed to select the original group from different customers groups, including General, Wholesaler, Retailer, and VIP.

Select destined group

Store admins can easily select destined group from the backend.

Select processing type

The process of switching rules can be activated based on events or cron.

Select processing type: Events or Crons

The assign rules will be activated based on two processing types: events or cron.

Select actions for event type: Account Creating and Saving Actions or Order Creating and Saving Actions

With events, the rule will automatically run when there are any updates related to customers account or orders.

View, edit all created customer groups via a grid

From the Manage Logs in the backend, merchants can easily manage all customer group.

Switch customer groups manually with Apply Rules button or edit customer account from the store backend

In necessary situations, store admin can change the customer groups manually instead of auto-assign.
Milestone for customers
Be taken care of better when being grouped separately

Be taken care of better when being grouped separately

When customers are segmented, they are likely to receive the appropriate caring policies.

Be offered with suitable policy and programs

The merchants often create welcome, discount, or loyalty programs to build up, maintain, and tighten the relationships with the targeted customers. Therefore, being in a group, customers can enjoy great benefits from these programs.

Have better experience when shopping at store

The better customers are taken care of, the more satisfied they feel with the online store during their shopping time.
Why choose Mageplaza Magento 2 Milestone
Mageplaza provides consistent and customer-centric extensions for your Magento 2 store.
We don't sell products for one time. We provide lifetime solutions which help our customers thrive with their businesses.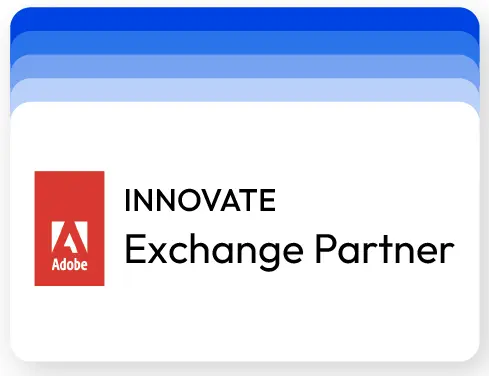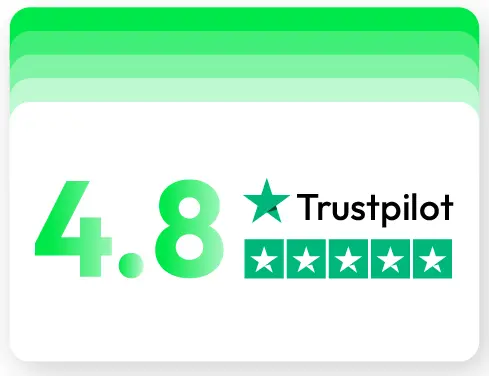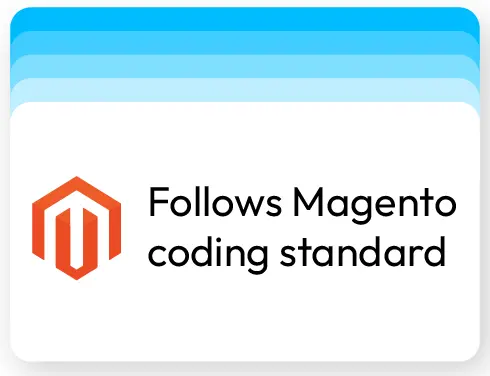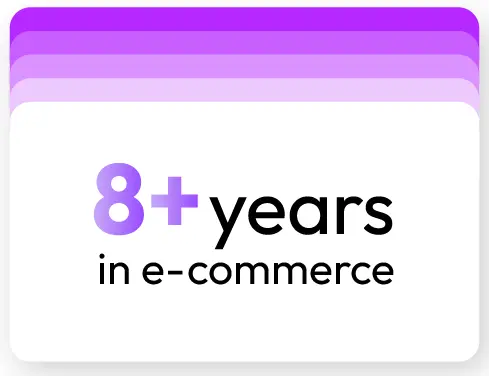 60-day Money Back
Extensive 60-day money-back period. You love it or get a full refund no questions asked.
Extensive Support Timeframe
Mageplaza provides support 16 hrs/day, 5.5 days/week to guarantee the seamless operation of our extensions on your store.
Install via Composer
Simple installation via composer helps you save time and eliminates technical issues during future updates.
Frequent Updates
Intensive update roadmaps ensure great performance, bug-free, highly compatible, and innovative extensions.