How to choose where to sell your products?
The Most Popular Extension Builder for

Magento 2
With a big catalog of 224+ extensions for your online store
There is a truth that the store owners often take major consideration about the placement of their products. The reason is that choosing the ideal location for displaying products can bring great benefits for any brands. That is why in "4Ps" Marketing Mix, Place is considered one of the key elements in marketing strategies, besides Product, Price and Promotion.
However, in fact, a huge of stores are facing difficulty in finding out the suitable locations to promote their brand as well as their products. Lacking knowledge in distribution strategy can lead to regretful failure in promoting brands regardless of how good your products are. In this article, we will provide a clear insight into the crucial part of product location and help stores make the right promoting decision.
Table of contents
Why is an ideal place for products essential?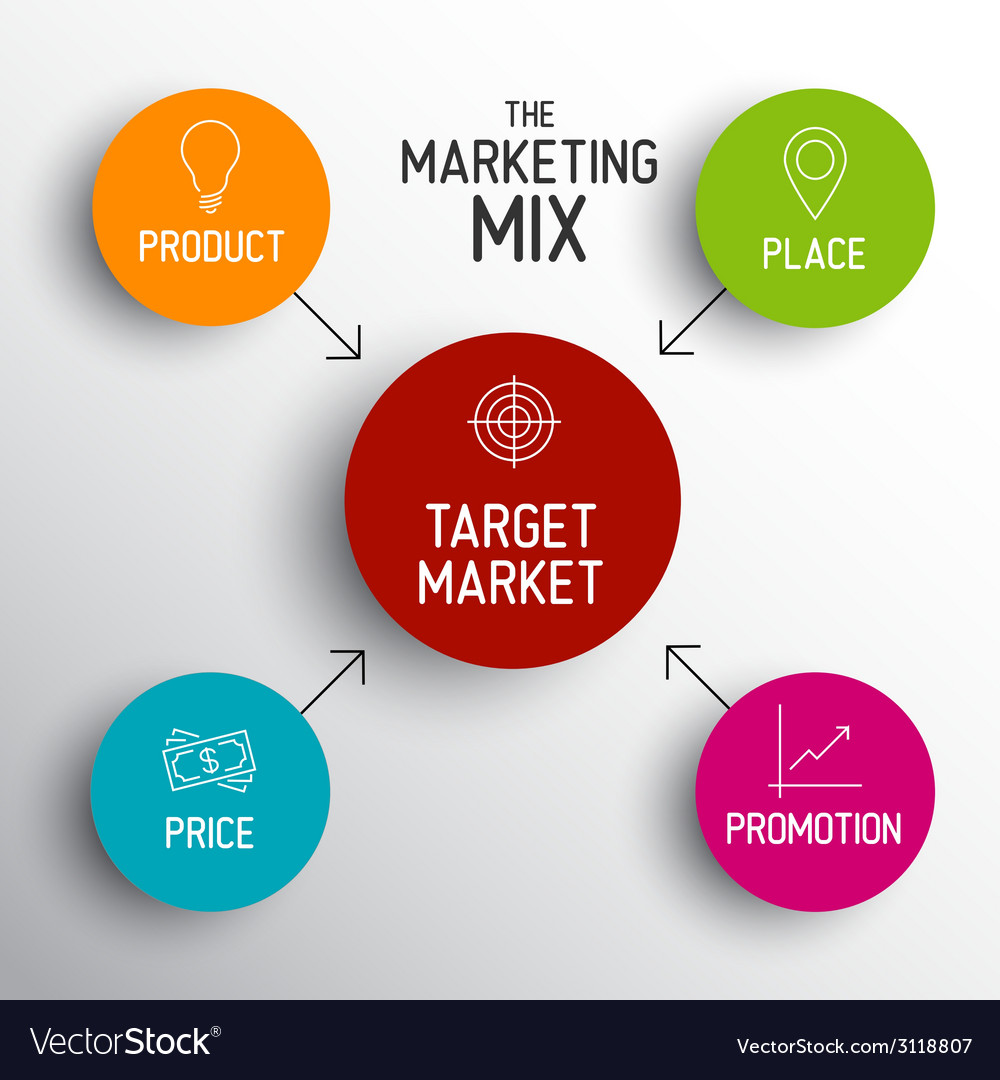 In "4Ps" marketing strategies, Place also called "distribution" is one of the key elements of product promotion. It refers to the way a store can reach the customers, in other words, how customers can access the products. Even if you have the best of products in the market, but fail to find our target customer and the channels to promote the products to customers, it is likely that your profitability will be put at risk.
The reason is that your products are not known or not easily accessed by potential customers. As a result, both sides miss the opportunity to communicate with each other. Customers do not make a purchase and store owners do not get profit. Here are some questions which store owners should consider carefully before publicizing their products to the market:
Where are the target customers shopping?
Are they using desktops or mobile devices?
Are they shopping for similar products online, or in brick-and-mortar stores?
Where are they engaging on social media?
Why online stores become more and more popular?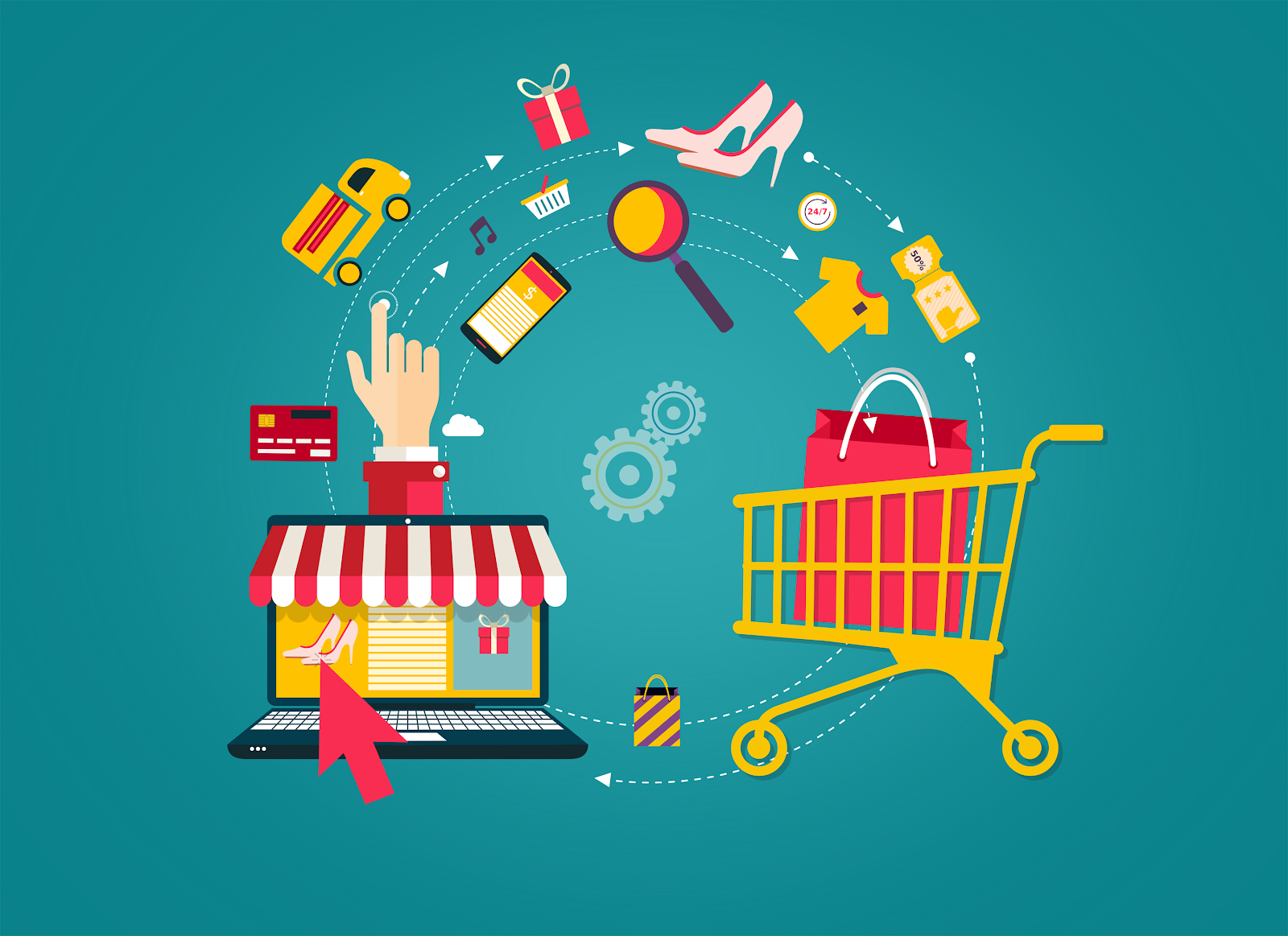 Online shopping also is known as e-shopping has experienced an incredible growing trend in recent years thanks to the great development of internet usage. This is a type of electronic ecommerce which facilitates customers' shopping via online channels instead of directly visit " brick-and-mortar" stores.
There are many reasons why nowadays many store owners are interested in using digital channels as effective distribution places: Store owners can save a deal of money on set-up and operation costs. There is no concern about renting high street premises anymore.
Online stores can be opened 24 hours a day, seven days a week to meet customers demand whenever they get any questions or need any support. As a result, store owners have much more opportunity to increase sales.
The cost and time for processing orders are reduced. Customers order information can be collected quickly and automatically come straight in to order database of store's website.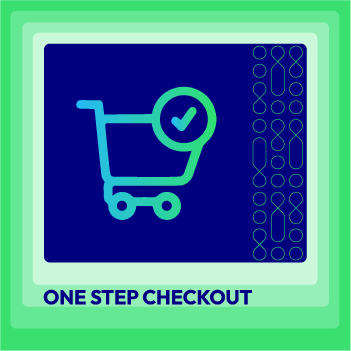 One Step Checkout for Magento 2
Cut down 80% of checkout time & increase 30% of conversion rates
Check it out!
Tip: With shopping site using the Magento platform, OneStep Checkout is the extra extension which optimizes and simplify the Checkout Process of customers on only one page, in only some minutes.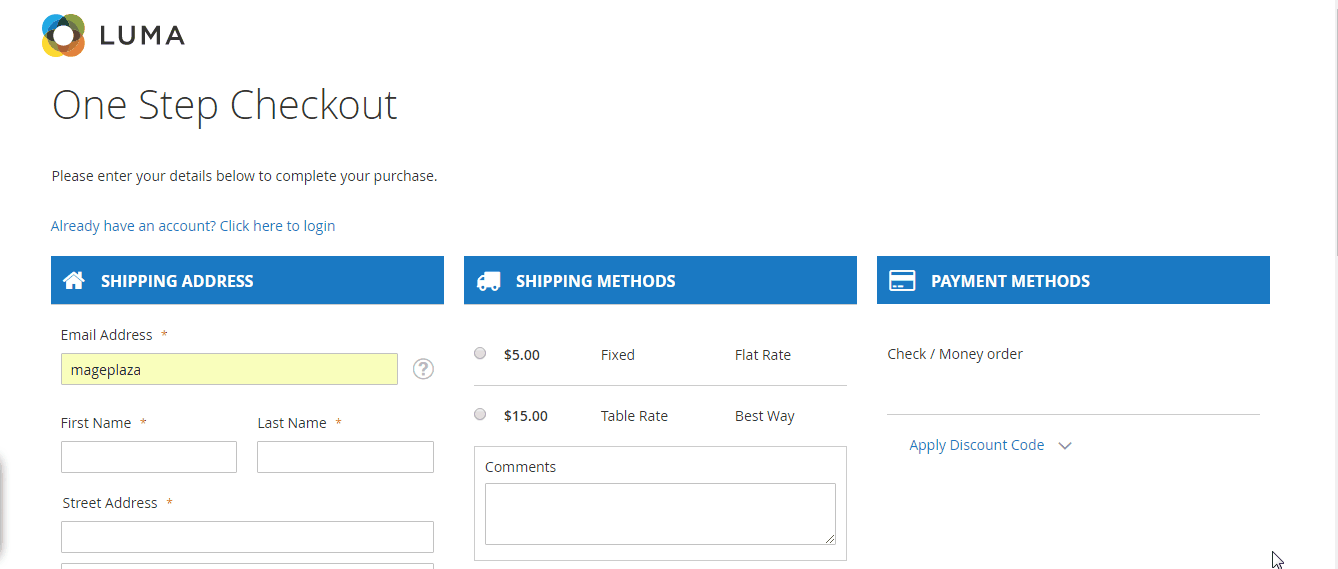 Easily reach potential customers in over the world thanks to the Internet connection, which is a great opportunity for boosting sales.
Payment method is an advanced feature of using online channels. Online transactions allow a customer and a salesman process payment quickly and conveniently.
Online selling allows shop owners to access a wide range of marketplaces, not only limited to a single website.
Online sites bring store owners many opportunities to create effective online marketing strategies in many popular social channels such as Facebook, Twitter, Instagram and so on.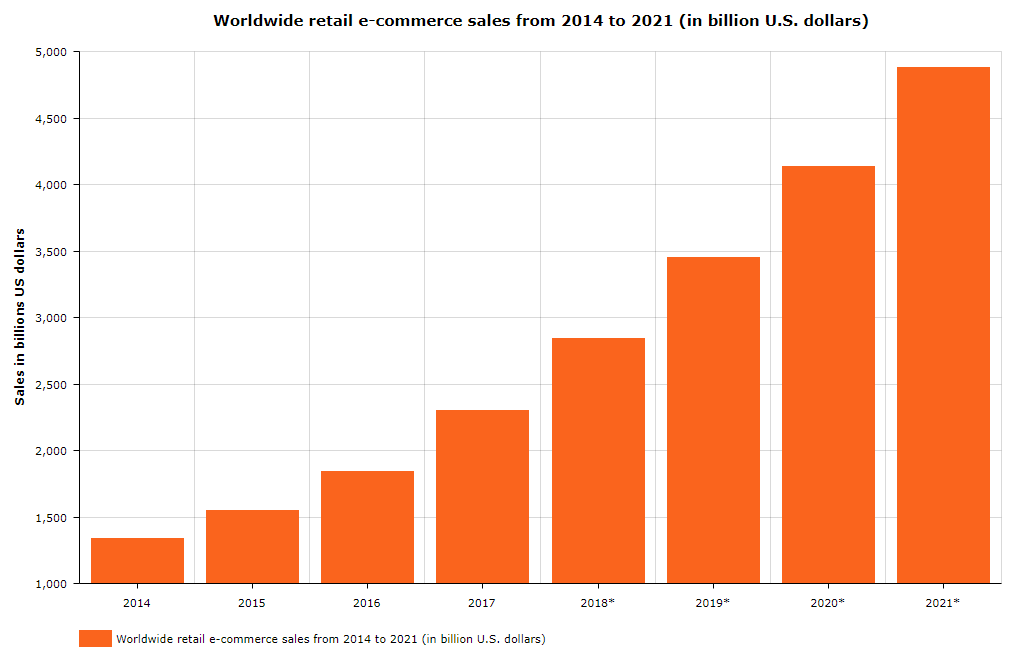 Worldwide retail e-commerce sales from 2014 to 2021 (in billion U.S. dollars). Source: www.statista.com
To customers' view, there are several reasons why online shopping has become more and more attractive:
Convenience is the top advantages of shopping online. Visitors no longer have to wait in lines in conventional stores and they can process purchasing in minutes. Besides, online shops allow customers to go shopping 24/7. The problem of geographic difficulty is eliminated easily.
Good deals and better prices are the typical features of online stores. Because online stores do not have pay for renting and minimize human resources and operation cost, the store owners will be willing to offer customers attractive deals better prices compared to "brick-and-mortar" stores.
Wide choices are always well offered to customers. Online shoppers can reach almost any brand or product they wish, even in any foreign country. Besides, customers can quickly update the latest trend of any products internationally.
The survey by the Statista Portal has shown that there is a gradual increase in the number of digital buyers from 2014 to 2018 and this trend is expected to go up continuously till 2021. Over 2.14 billion people in the world are forecast to go shopping via e-commerce platforms in 2021. This leads to the fact that Purchasing goods and services online has become a common practice in all countries over the world.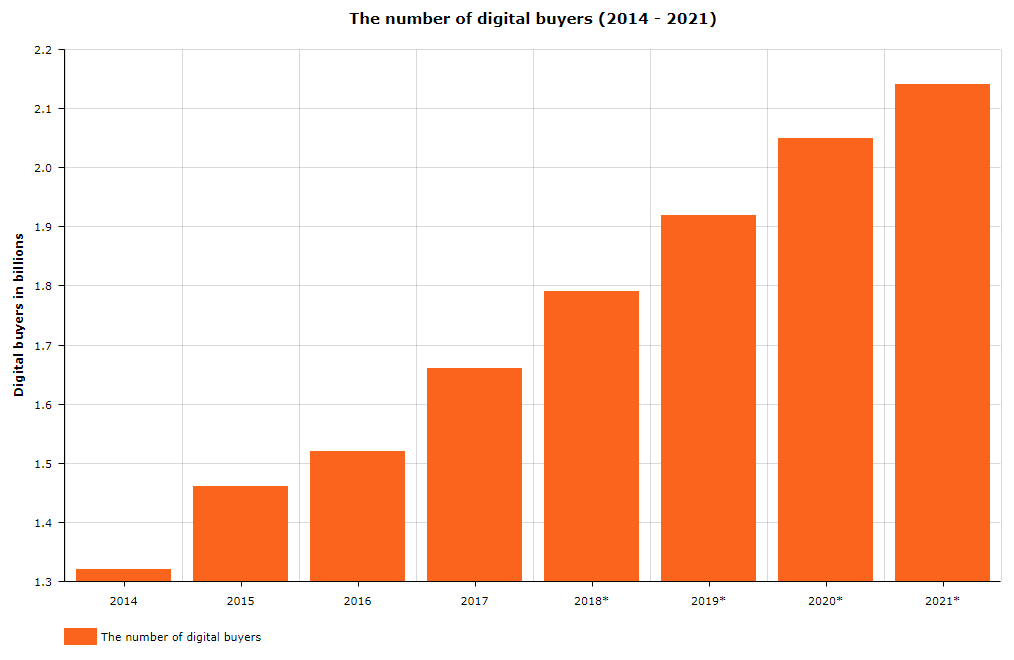 Source: www.statista.com
Overall, online shopping brings great benefits to both store owners and buyers. These mutual advantages help e-shopping gain non-stop popularity nowadays.
How to choose the right online channels?
When a store owner recognizes the great benefit of selling products online, the next step is defining how to choose appropriate online channels.
With a large number of websites and platforms offering to sell your product, the store owners have to take a careful consideration to find out the suitable distribution channels to effectively reach potential customers. Some elements below can be the basement:
Business goal
Interested channels and shopping habits of the audience: Ebay, Amazon, Esty or so on
Payment processing systems such as PayPal, Apple Pay or Google Wallet
Your brand and its positioning in the market: luxury brand, mass-produced functionality
Types of products: Popular, Unique
Strengths and weaknesses of each type of channel
Analyzing these factors will help store owners identify the advantages and disadvantages of various sales channels.
Why does the online marketplace trend develop?
The online niche marketplace development is a type of e-commerce site where products and services are provided by third-party vendors, and transactions are processed by the marketplace operators. The marketplace model has experienced a rapid growth in the last few years thanks to several benefits to merchants:

Save up business cost: The cost for selling on the marketplace are generally low, and the retailers can choose the marketplace whose cost is well affordable.
Easy to approach customers: Marketplaces usually offer a large number of potential buyers coming from all over the world. Selling products in this place is a great solution to boost sales quickly and effectively.
Create credibility: Compared to some new or small online sites, Amazon or eBay definitely attract and gain customers' trust much more easily because these markets are famous and long-time built brands.
Be friendly to SEO: Large marketplace sites own big SEO footprints and search-optimized structures, which allows customers to easily find the products placed on these marketplaces.
Easy-to-use: Retailers only have to focus on selling, everything else including payment processing, design, SEO is already well prepared by marketplace operators.
Tip: With retailers are owning sites based on Magento 2, by using Product Feed extension for Magento 2, all their product information will be automatically updated on several marketplaces with ease.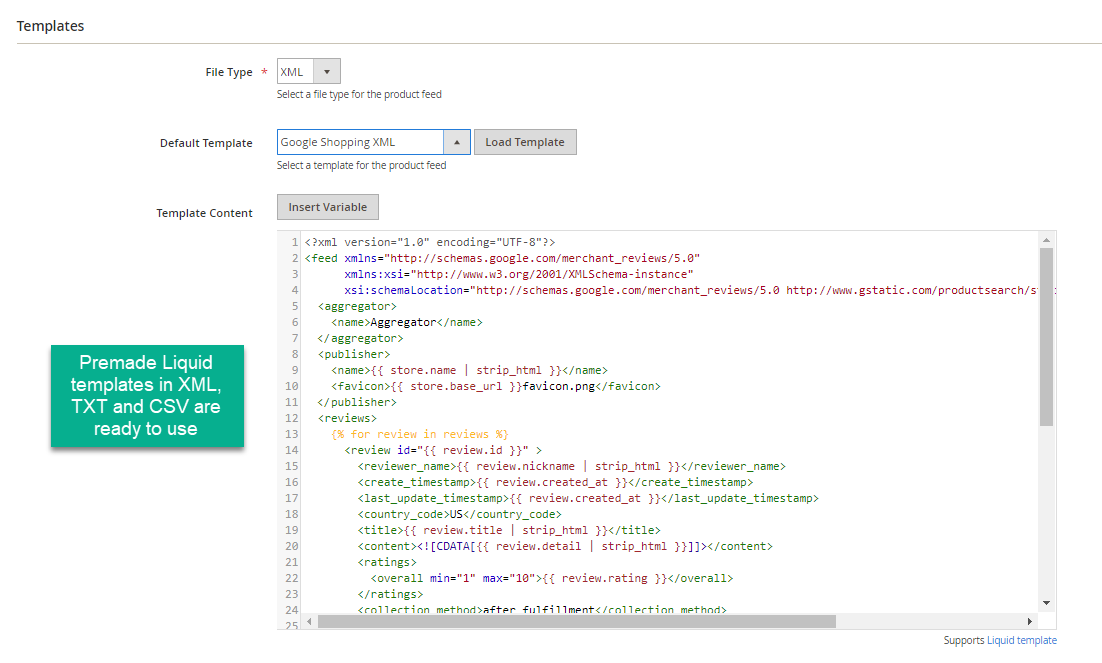 What is the most common marketplace?
There are a number of marketplaces available, which brings different merchants under a single roof. The store owners are offered a wide choice but they should find out the most effective one to their shops. Below is the top favorite marketplaces retailers trust to place their products on: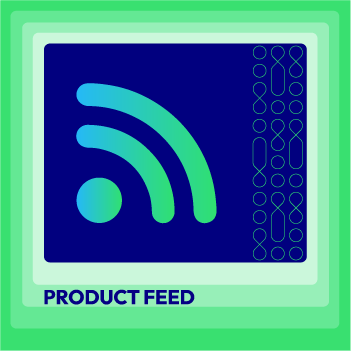 Increase visibility and reach for products on various marketing channels
Check it out!
1.Amazon - General Marketplace
Amazon is probably the first thought regarding online selling channels for your business. This is the massive market for a variety of business promoting products in all aspects. Amazon has become outstanding among various online channels thanks to its long-built branding, easy-to-use platform and low marketing cost.
Notes to shop owners:
Related topic:
2. eBay - Auction Marketplace
eBay is one of the most popular online marketplaces over 170 million active buyers. Its typical feature is the auction-style approach to selling, which is favoured by retailers who sell rare, vintage and collectible items online. Noticeably, it is totally free until the number of promoted products reach 50 units per month.
Notes to shop owners:
Well ready for products to sell on eBay
Create SEO-friendly description on Product pages
Try to good feedback from customers to build reputation
Related topic: How to Create & integrate eBay Product Feed with Magento 2
3. Etsy - Creative Seller Marketplace
Etsy is the famous marketplace for handmade, vintage, custom and unique items. This marketplace attracts merchants who make their own creative products. Esty charges the commission fee based on product price. To calculate these fees and estimate your potential profits, you can use an Etsy seller fee calculator
Notes to shop owners:
Focus on the uniqueness and craftsmanship of products
Build a close connection with support for customers
Beautify product display with high-quality images
Related topic: How to integrate Etsy with Magento 2
4. Bonanza - Unique Items Marketplace
As its slogan "Everything but the ordinary", Bonanza is appealing to the retailers who sell unique products. Bonanza will charge a sum of commission fee based on the volume of the transaction.
Notes to shop owners:
Read carefully success guides of Bonanza
Categories such as home & garden, women's fashion, health & beauty or collectibles category are bestselling.
5. Walmart marketplace - Highly creditable marketplace
Walmart is the world's largest retailer which attracts a large number of merchants. The customer base is outstanding with nearly 265 million customers weekly in total. In the fiscal year 2018, Walmart employs over 2.2 million associates in the world.
Notes to shop owners:
Be a brand owner is a priority
Product data need to be accurate
Build good and clean track record
Keep price low to be competitive
Related topic: How to integrate Walmart with Magento 2
6. Social media
Selling on social media such as Facebook, Instagram, Pinterest, and Twitter is becoming more and more popular. The reason is that the number of users and fans on these sites has increased dramatically day by day, which offers retailers great opportunities for online marketing campaigns. Nearly 50% of Facebook users admit that they have made purchases on the network.
Notes to shop owners:
Focus on attractive content
Beautify products with appealing images
Diverse advertising campaigns are necessary
Update community trends
Related topic: How to Create Facebook Product Feed in Magento 2
7. Google Shopping - Comparison Shopping Engines
Google Shopping is a good choice for retailers who offer competitive prices and would like to attract customers quickly. This marketplace is not fit the products which are unique, luxury or quality focusing. The marketing fee on this site is similar to Google Adwords - PPC model.
Notes to shop owners:
Focus on high-quality displayed images
Keep price highly competitive
Related topic: How to Create Google Shopping Feed in Magento 2
8. Craigslist - Anything marketplace
If someone would like to sell new or used items locally, Craigslist is the appropriate marketplace. The typical feature of this site is no listing fee or selling fees at all, which encourages selling activity. However, the downside of this type is risk issues due to the lack of security for both buyers and sellers.
Notes to shop owners:
Not any fee required when selling products
Buy antique products which can be refurbished and sold at a higher price on Craigslist
Be careful with the transaction security
9. Newegg
Newegg is the leading tech-focused e-retailer in North America, with a global reach into more than 50 countries in Europe, Asia Pacific, Latin America and the Middle East. Newegg offers tens of millions of registered users a comprehensive selection of the latest consumer electronics, entertainment, smart home and gaming products. Newegg attracts masses effortlessly thanks to the state-of-the-art platform.
Notes to shop owners:
Make use of Newegg seller programs to increase audience size
Pre-made tools such as daily promotional emails, daily deals or a flash sale site are very helpful
Related topic: How to integrate Newegg to Magento 2
10. Alibaba
Founded in 1999, Alibaba has become one of the largest Asian online marketplaces with plenty of transactions daily. The number of categories in this marketplace reaches up to 40, which offers a wide choice for customers and sales opportunity for retailers. In the fiscal year ended March 31, 2018, according to Wikipedia, the revenue of Alibaba is around US$39.9 billion.
Notes to shop owners:
Low prices are the key success factor
Pay attention to SEO product keyword
Reply to customers' requests quickly
Related topic: How to integrate Alibaba with Magento 2
A great tip for Magento platform shopping sites
If you are the owner of a shopping site based on Magento platform, joining marketplace community becomes so simple. Among a variety of helpful extension supporting Magento sites, Magento 2 Product Feed is the exact module which helps store owner spread quickly products' information to various popular shopping channels worldwide.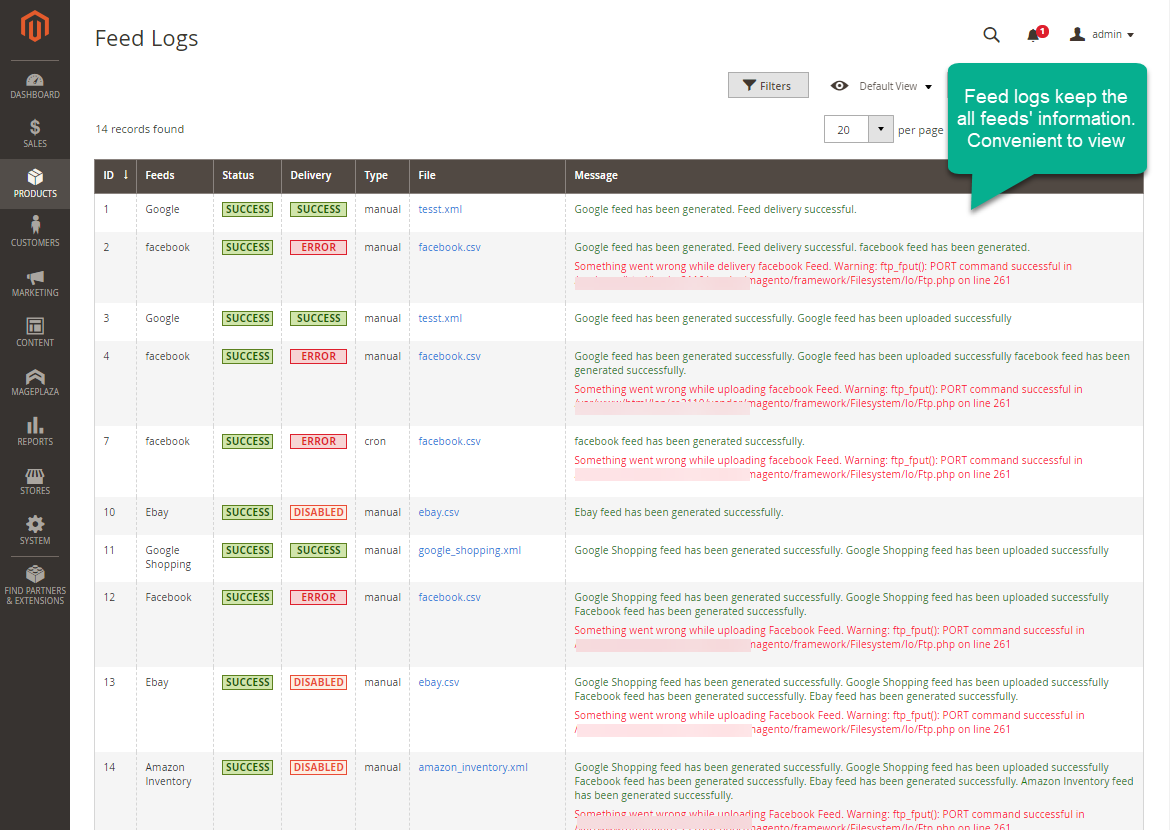 This module helps stores to generate, upload and operate product feeds on almost common shopping engines easily but effectively. Therefore, Product Feed brings more exposure opportunities, attract potential customers and drive big sales for any retailers.
Final words
Product location plays an essential role in the success of any business. E-commerce stores are not an exception. Selling products widely on marketplaces is an effective sales solution for online shops. However, a store owner should carefully analyze to assess and find out the best marketplace to their business and product type. This article is expected to be the comprehensive guide which supports any retailers to make the right decision when selling products online.
Website Support
& Maintenance Services
Make sure your store is not only in good shape but also thriving with a professional team yet at an affordable price.
Get Started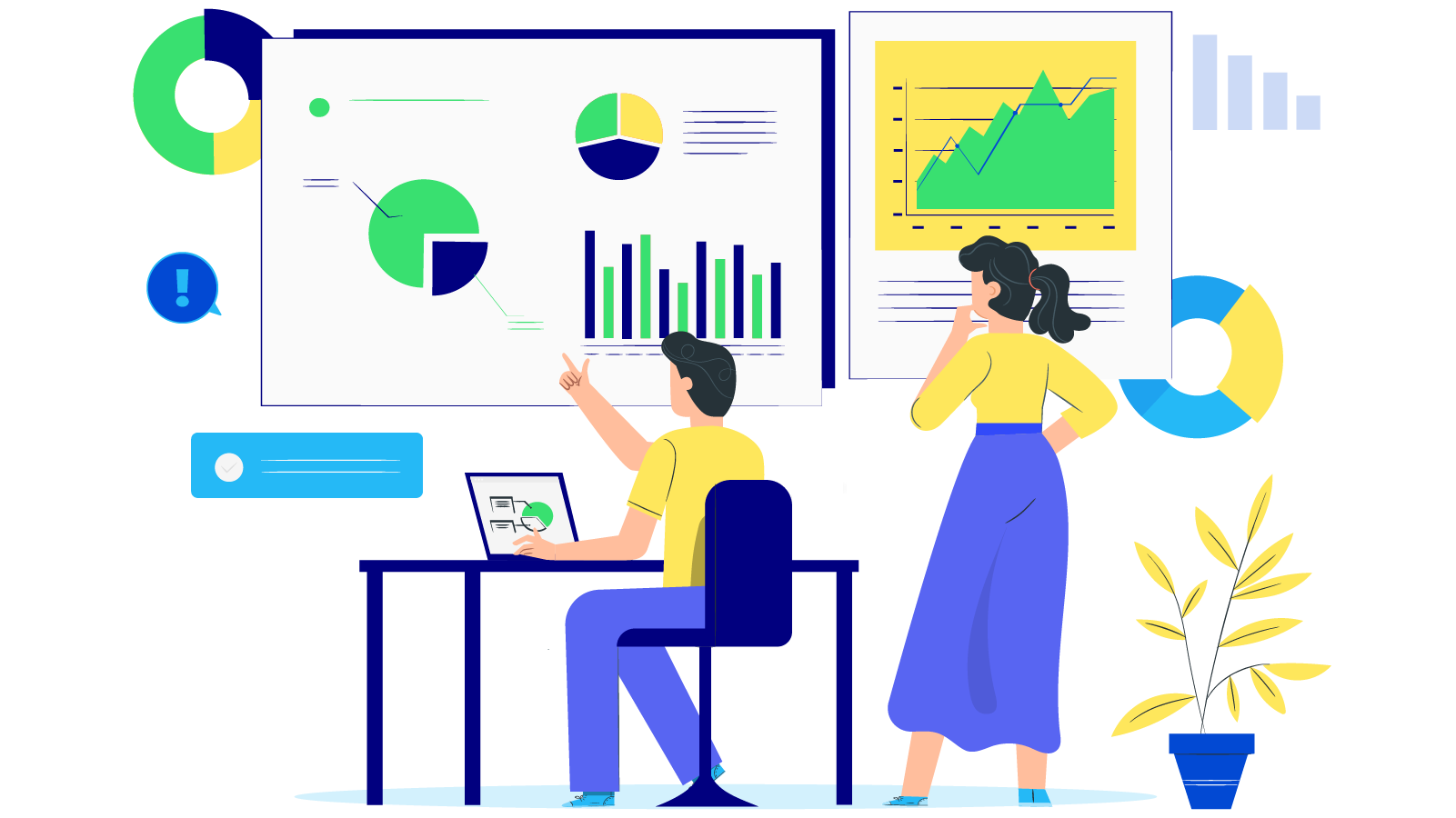 New Posts



Subscribe
Stay in the know
Get special offers on the latest news from Mageplaza.
Earn $10 in reward now!