What is Service? Classify service & Tips
The Most Popular Extension Builder for

Magento 2
With a big catalog of 234+ extensions for your online store
Have you asked yourself a question: What is a service? It seems to be a strange and easy query. Everyone has their imaginary and their own answer in their minds as they have encountered different types of service in daily life.
Nowadays, with the development of the global economy, the service has played an increasingly important role. Most of us will provide our own version of what a service is. But giving a precise definition is not easy. So in this blog, we want to offer you an overview to answer the question: "What is a service?", then how to differentiate your service from your rivals.
Table of contents
What is service?
Service is a transaction in which the non-physical goods are transferred from the seller to the buyer. When we talk about service, people often refer to the processes and not physical products.
Service is an intangible part of the economy. It only exists while the provider is delivering it, and the customer is consuming it. There is no transfer the ownership when a company provides a service to clients. Also, it cannot transport or store service either. For example, watching a play at the theater is a service. You cannot carry or save this kind of service later.
The service has five essential characteristics as follows.
Intangibility: people cannot touch or handle them. Service neither can be transported, manufactured.
No Inventory: it is not possible to store the service for further use. Once the provider delivers the service, it vanishes irreversibly.
Inseparability: there is no gap time between production and consumption of service. The provider provides the service at the time of use.
Inconsistency: each delivery of a particular service is not the same as the previous or future one. Each one is unique, even if the same customer requests the same service.
Customer Involvement: some kinds of service need both the consumer and provider of service to participate in. For example, it needs to have the presence of the customer and the hairdresser during a haircut.
What is the difference between service and goods?
The principal difference between goods and services is that goods are tangible, while service is mostly intangible.
Goods are objects or products which can be manufactured, stored, and transported. On the other hand, service is the output of an individual or collective action.
For example, a barber is delivering individual service. Airlines are giving the traveling service by airplane is a collective service, which is required the participation of many people and also the aircraft.
Besides the principal difference, we have other factors that can help differentiate between goods and services.
Not transfer of the ownership
When someone buys a service, it does not means that the property is transferred to the end customer. For example, if you purchase an air ticket, you will receive the traveling service, and it will ends when you arrive at the final destination. The airplane is not yours.
It is not the same as the characteristic of goods. When you buy a car, then the vehicle is yours. You can use it whenever you want.
Involvement of customer
It requires more participation of customers in service than in the product. If there is no customer's involvement, the service cannot be delivered.
For example, if in the automatic washing store, customers need to choose the machine or the Pizza self vending machine, customers need to decide the ingredients they want to put in.
Evaluation of the quality of services is tougher
As quality varies from time to time, the assessment of different services becomes tougher. Mass manufacturing of the product is conventional. It means that the product has uniformity. We have the standard evaluation criteria to access the quality of products. However, services get a lot of manual labor involvement so that the quality may vary each time.
It also depends on the feeling of each customer. For example, you are satisfied with the hair cut of this barber, but it doesn't mean that they have an excellent service in your friend's eyes.
Inventories are absent
We cannot keep the service as inventory as the production and consumption happens at the same time. The production does not begin until there is a customer to consume the service. However, it does not mean the raw material is not present to provide the service.
For instance, in the restaurant, after ordering a dish, the raw material and the chef need to be available to prepare it. You will be served when they finish cooking.
No gap time between production and consumption
There is no gap time between the production and use of a service. You neither can store nor transfer services.
Time is a significant difference between goods and services. There should be no delay in providing the service. The food should be prepared as fast as possible, and the trains should run on time. The airplane needs to take off on time because time is essential.
How to classify service?
There are many types of factors that we can classify the service.
Classification based on the involvement of customers
Service for people
It requires to have customers be present at the place of delivery in order to experience the service. In this type of service, we can also separate into two kinds like the service is delivered by people to people such as health care, restaurants, and salons. Besides, some types of services are given by people for objects or goods like transportation.
Possession processing
The customer presence is not required, but his physical possession or property needs to be deposited for service. For example, if the customer has a mobile phone that needs to be repaired. They go to the store and leave it there and will come back to take it in some days. They do not need to be present during the repair.
Information processing
This type of service means that service processing occurs where information is being processed, and there is no other processing involved.
If a customer wants to deposit cash in someone else's account, after instructions are given, the process involves necessary information processing to ensure the transfer of money correctly. Only information is required.
Examples of information-processing services include insurance, banking, and consulting, programming, web development. With the rise of the internet nowadays, information processing is becoming big business.
Classification based on intangibility
Service directed at people's mind
This kind of service influents directly Services sold through influencing the creativity of humans are classified at people's minds. It can be education, theatres, and information service.
Service directed at customers' intangibility products
Insurance, legal assistance, and banking are some of the services which affect the intangibility assets of customers.
Classification based on tangibility
Tangible goods accompany with service
The offering consists of a physical product accompanied by one or more services. For example, besides selling a car, the store also offers repairs, maintenance, warranty fulfillment, and other services along with its cars.
Pure service
In this type of service, employers or employees provide service to contact directly with clients, such as in health care facilities or establishments and offer personalized services or bank service.
Classification based on skills of service providers
Professional services which require a high level of training and qualification like doctors, lawyers.
Non-professional services that do not require specialized training or skills such as a barber who does a haircut do not need to have a high level of training.
Classification based on the functionality of service
Depending on the functionality of service, we can separate into different types as follows:
Business services
Communication services
Construction and related engineering
Distribution
Education
Environment
Financial services
Health-related and social services
Tourism and travel-related services
Recreational, cultural and support services
Transportation
Other services
Tips to stand out your service from other rivals
Products are tangible and easy to differentiate from one other based on the features, form, performance, and quality. Service differentiation is quite challenging. Many store owners want to differentiate their services to make a stand out from other rivals.
A common question raising is, "How can you differentiate your service?".
Services may be offered individually to the customer, or they may be bundled with a product. For example, tours and travels are independent services provided to customers. But the service which accompanies the car you bought is dependent on the product.
Crafting a service vision
The first step is to create an image of the service that your company wants to achieve. The employees associated with the organization should understand and comprehend the organizational goals and objectives. By knowing the service vision, they will be able to write their responsibility to help the company to achieve that vision.
Employees are the face of the organization. When they communicate with customers, they need to show the central core of the company's service vision and to ensure that the face is represented correctly.
It requires making the right choice from the hiring process. The employees should have a suitable skill set that meets the goals of the organization and help to form a strong network to provide service to customers.
Having the right attitude and personality is something that companies cannot develop in the employees, which is why they should take care of these things with the hiring process. Interacting with customers and providing services is an art more than science, and not everyone can achieve it.
Evaluating customers' needs
Some companies fail and waste their valuable time in creating service that they think customers would want. The critical part is to know what the client needs and put it to sync with the organization's vision and mission.
How to know the customer's expectations? Taking their feedback is the first step to understand and determine what they do want. The development of such feedback forms and questionnaires is incredibly important and should focus on the questions that need to be answered by customers.
By knowing the feedback, the company can build a strategy around the feedback that they obtained from customers to deliver the service which meets their expectations.
It is also essential to remember that the customers' needs can change from time to time so that the company must form a process that will continuously keep on updating the abut the changing needs of the customer. Business is able to prepare and modify themselves and their offerings accordingly.
Solve a real problem for customers
Determining the problem that customers are facing is necessary to help you deliver an excellent service. The first step to identify which issues you should focus on solving is to understand the customer's point of view.
You may have encountered the situation when customers contact you to require an impossible task. A regular thought maybe a customer is a fraud, but perhaps they are in a terrible case and desperately need help. Negative thinking will not help you get closer to the customer's situation. It would be best if you listened actively to understand the problem and find a way you can help them.
Identifying a problem is the second step that you need to take. Sometimes customers are not able to explain what is wrong with your product. You only know that they have not had a good user experience with your products or service. The principal task is to understand where the problem is.
By asking some questions and get their replies, you can summarize and detect the reason for the problem. After that, you can find out the solution to help customers. But it is not a final step. You still need to follow up on the situation to see if it can fix their issue entirely.
You need to make them feel that you are always willing to help and assist you if they need it.
Customer service and support differentiation
This is an important area that many companies spend time overlooking when thinking in terms of how to differentiate their brand name.
The quality of customer support and service impacts the overall user experience directly. If the consumer's expectation is growing, but companies cannot deliver excellent customer service. They may have a risk of falling behind their competitors.
If you do deliver an excellent service in this area, it will differentiate your brand name.
To provider great customer support, it is necessary to set a goal for the service team. The employees should be able to understand the vision and mission and the target of the organization so that they can align themselves to reach chief and exceed those objectives.
Related post:
Become a mentor in your industry
If you set yourself as a mentor in your industry, customers, and prospects will look to you for advice. They will search on your website and your content to find the solution when they have a problem that needs to be solved.
Producing content with the development of docs or other resources that delivers unique value is incredibly important. It needs to provide value that others are not offering to the market. Content marketing is essential for this type of effort to differentiate your marketing and your brand in general.
Place orders easily with e-commerce platforms
People nowadays used to do window shopping when they have time. So there are many online purchases because of the penetration of e-commerce.
They can browse their smartphones or laptop whenever they have free to make their shopping journey. That is why e-commerce stores are on the rise. Most businesses are preferring online marketing as the mode of selling their products together with the mortar and brick shop.
Store owners always have a crucial concern to choose the right e-commerce platform because it will help to enhance their business product and service.
You may want to read this article What is a platform? 10 Best eCommerce Platforms
Related post: Benefits of eCommerce marketplaces
Installation, maintenance, and repair
As for tangible or intangible products, people also love the installation service because they may have concerns about how to install the item after purchasing it.
Providing an installation service, especially free of charge if they adapt the threshold of the price, will make customer interest in using your products.
Besides the installation, the maintenance and repair service like drywallrepairguru.com also requires a fast response time and the more quality work that can help you to differentiate from your competitors.
Many technological products have online knowledge-based, which users can refer to solve their problems immediately.
Big companies like Dell, IBM, and Airbus have their onsite engineers who take care of all customers' needs. They also ensure that the network is working correctly, and they take care of regular infrastructure maintenance and repair in their hand.
Focus on communicating on social media
These days, customers often use social media to get information about the brand that they are interested in. Interacting on social media has more power than ever as it helps you dictate the direction and future of a company.
When someone posts a comment, whether positive or negative, you need to respond as quickly as possible.
Related post: How to do B2B marketing on social media
Conclusion
To sum up, consumers have more choices than they ever have before, and while this means more competition. Organizations that want to provide outstanding service have to address every aspect of customer management with equal intensity.
Success is measured in terms of how a customer benefits from the help that an organization offers. The ability to create unique value for customers differentiates an organization from its competitors.
Magento Support
& Maintenance Services
Make sure your M2 store is not only in good shape but also thriving with a professional team yet at an affordable price.
Get Started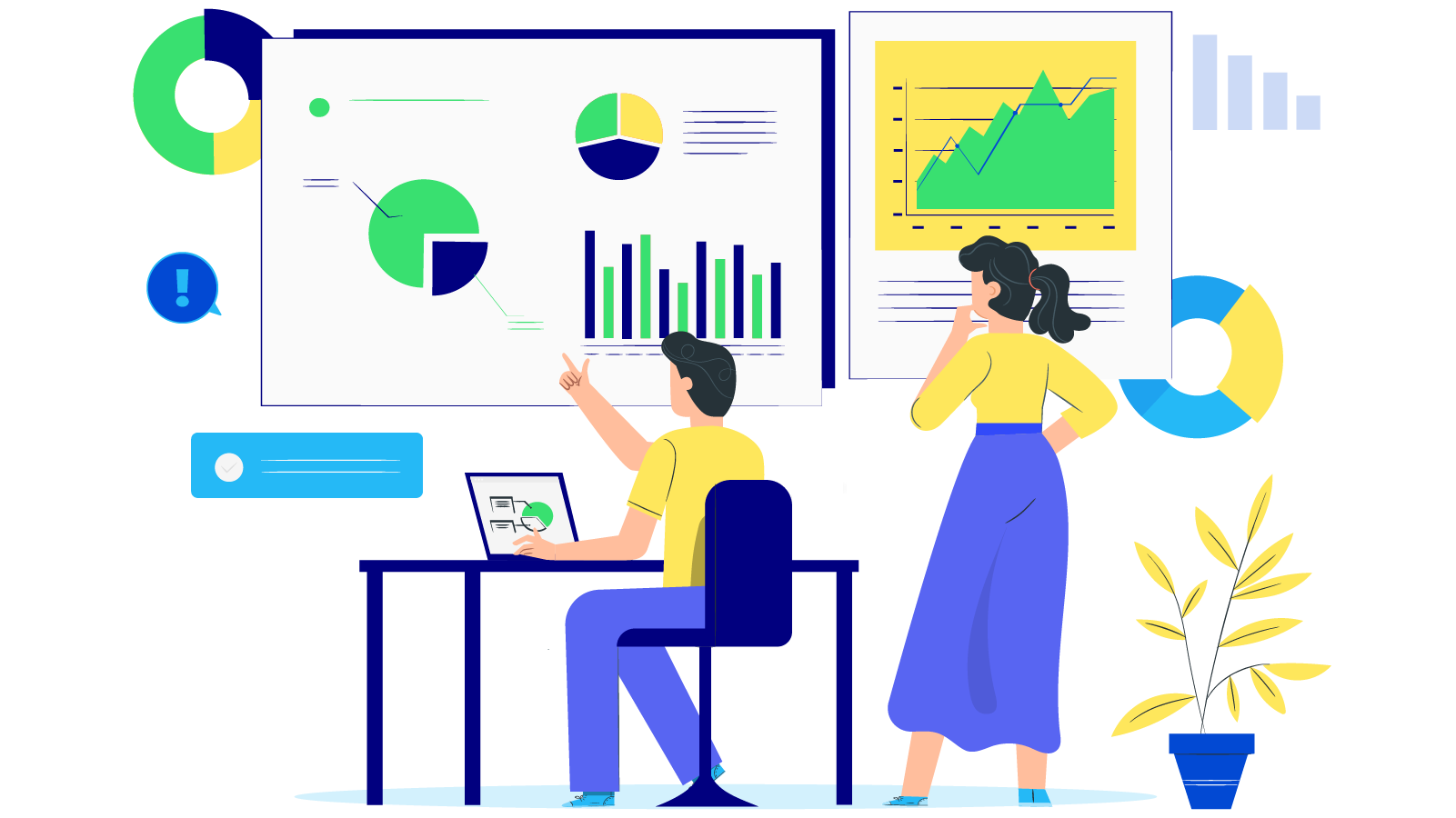 New Posts


Subscribe
Stay in the know
Get special offers on the latest news from Mageplaza.
Earn $10 in reward now!