14 Most Important On-Page SEO Factors in 2023
The Most Popular Extension Builder for

Magento 2
With a big catalog of 224+ extensions for your online store
Most people assume there's nothing more to on-page SEO than spreading several keywords here and there. That's not true. Even though keyword placement still works, it's much less critical than it used to be.
In the meantime, on-page optimization is considered the simplest part of SEO. You can have full control over it without requiring much technical knowledge.
In this article, we'll bring you some of the most important on-page SEO factors that can significantly enhance your business's SEO.
Table of Contents
What are on-page SEO Factors?
When it comes to on-page SEO, it means optimizing web pages to gain organic traffic and enhance a website's rankings in the search engine results pages. This covers optimizing a page's HTML, internal links, and metadata (meta description, meta title, keyword density) and uploading high-quality, relevant images and content. As you combine all these aspects of a website together, you have an optimized webpage, owing to on-page SEO.
On-page SEO depends on the page's actual content, which means everything within the site can affect SEO. These things include text, multimedia content, metadata, CSS, HTML code, JavaScript, and so on. Generally, this is called "content", even though marketers often consider "content" as the main text of the page.
Why is on-page SEO significant?
On-page SEO is crucial as it enables search engines to understand your site and its content and determine if it is relevant to a searcher's question.
Because search engines become more complex, there is an intense focus on relevance and semantics in search engine results pages.
With an unlimited number of complicated algorithms, Google now can better:
Understand what users are literally looking for when they type a question
Provide search results that satisfy user intent (shopping, informational, or navigational)
Therefore, it is vital that your site and its content (media, content, images, HTML, metadata, etc.) are properly optimized to the newest practices employed by companies such as Bing and Google.
In addition, you cannot ignore on-page SEO since you gain more control when optimizing for on-site elements - compared to off-page SEO that contains external signals like backlinks.
If you devote effort in on-page strategies, you'll see an increase in traffic and a boost in your search presence.
Magento SEO Services
by Mageplaza
Let experienced professionals optimize your website's ranking
Learn more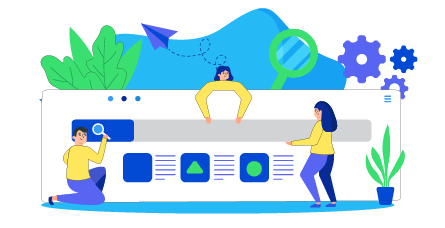 Important On-page SEO Factors You Should Know
URL
The URL structure is so important because it helps the search engines to understand the relative importance and adds a useful relevance to the given page. The URL should contain keywords that describes the content of the post. Besides, the URL should be short and friendly.
For example:
https://example.com/magento-2-layer-navigation/features.html : When users look at them, they already know what the article is about. And you have one more place to set your keyword, moreover, the spider will easily index and know what content it will read before visiting your page through the Url.
https://example.com/?detail=2.html : When you look at them, you will not know what the article is about. This will make difficult for the spider to view the article content.
Title tag
The title tag is the title of your webpage when seen on search engines. Whenever you're searching for something on Google, the part that consists of the name of the article that you click is the title page.
The article's name is what encourages people to click on it. Whether they click or not depends on how related it is to their search, so your task is to make it as relevant as possible. In addition to adding a keyword, you can do some other things like:
Keep it in within 60 characters
Avoid including too many keywords
Avoid using all caps
Place main keywords before others
Add numbers or words that can appeal to people (For example: 7 tips & tricks to enhance your social media presence)
Bear in mind that a title tag is not similar to the H1 tag which is the title of your article on your site. Most websites maintain them the same, while some texts work better if the title tag is different from the H1 tag.
Meta description
Meta description refers to a summary of your web page and is often 160 characters in length. With the latest algorithm update, you can create 680 pixels (120 characters) for mobile and 920 pixels (about 158 characters) for desktop meta descriptions.
A meta description of a page might have a considerable influence on whether users click it or not, so you need to ensure it contains the most significant keywords and accurately summarizes what your page is about.
Good meta descriptions are critical for SEO as they create clicks that can rank your page higher up on Google.
Sometimes it's great to keep it concise and simple, but you still need to include the information about the article/ page. Plus, you also should have a look at your competition and similar articles/ pages and how they generated their descriptions. Try to enhance your meta description to make it more appealing to your target audience.
Headings
The heading tags will show search engines understanding what the structure of the website and the main content of the website are. It is used to format headings in content. There are 6 types of heading tags from H1 to H6. In particular, H1 will have the highest emphasis, the largest font and gradually reduce to H6. The bigger the font, the more important the content and it should contain the keyword.
In addition, we should not overuse heading tags too much. Because of the many uses, search engines will not identify the main content.
Images
Images are utilized to make pages more captivating and interesting. They also offer space between paragraphs, so your page is not full of text, and there's something to look at.
Original images will significantly enhance your on-page SEO. However, if you don't have original images, you had better source any images you use. You need to ensure that they are high-quality, relevant to your content, properly-positioned and perfectly-sized.
Moreover, it's great to write descriptions. For instance, if you're creating an instruction on how to improve an Instagram profile's look, let's add an image of a famous profile and a brief explanation below the image why the profile is a typical example.
Internal linking
Internal linking often gets missed when it refers to on-page SEO. However, when your website grows, it's important to build an internal linking process. This is because internal links facilitate crawlers to discover your website, explore new content, and understand the context of various pages.
The absence of internal linking on your pages might have a negative impact on the user's ability to approach content on your website that is helpful to them. And if they cannot reach it, that directly decreases your conversion rates.
You can leverage internal links to advance your on-page SEO by:
Including links to related, existing content in new posts
Including links from related, existing content to new posts
Every internal link strategy is unique, but for the greatest results, you'd better ensure that each new page contains at least two to three links to it. If you're having difficulty finding pages, don't force a link. You can think about generating pillar content instead.
Content
Content is an essential element for ranking keywords. The more content you have, the more likely your website will appear on search engines. Therefore, content is extremely important. The white hat SEOer will understand the importance of the main content. So, when you write content, you should insert your keywords and pay attention to the following techniques:
Put keywords in the first part of the content
Should use the strong tags for the keywords, contained in the article reasonably.
Keyword density is a very interesting technique. Hence, repeating the keywords on the page to increase their appearance in the content is the most natural way.
Another point that I would love to mention is that your website should keep the amount of duplication stays in healthy level and of course, as unique as possbile. Google loves unique contents.
Effective On-page SEO Techniques to boost your rankings
Making your website as friendly as possible is necessary to improve your page rankings on the search results page.
A great rule of thumb for SEO is to concentrate on your visitors and contemplate their specific demands. User intent and user demands should be the core momentum for starting your SEO. Meanwhile, in fact, Google has started to evaluate SEO and user experience as increasingly substantial parts of its ranking algorithm.
User intent
This means that the primary goal a user has when they type in a question into a search engine. The aim of comprehending user content is to optimize your keywords to fit the content that that page contains. For instance, if someone looks for "Fila Brasileiro", are they going to raise one or just want to know about them?
This is where being specific and detailed in your metadata is crucial.
Contemplate user intent when starting your keyword research and when beginning to carry out your on-page SEO adjustments. A professional SEO team or agency can bring you valuable keyword research and integration to achieve the best results.
When you create your metadata and site content, you should ensure that your strategy is just as much about providing shoppers what they need as it is about enhancing SEO.
Search intent
Google has been excellent at determining what the user is searching for without merely depending on classical SEO factors. Search intent has become a more important factor, often overriding classic factors such as headings, title, links, and other SEO basics.
Traditionally, search intent was grouped into these big categories:
Navigational: The intent is to approach a particular site or location.
Transactional: The intent is to buy or determine a product/ service for future purchases.
Informational: The intent is to obtain information that is shown on a specific particular site or page.
However, over time, search engines recognized that this division was too broad and overlapping. For instance, if someone enters "eBay smartphone deals", you could consider this as both navigational (trying to visit eBay) and transactional (trying to get a phone) intents.
To guarantee that your site ranks high for search terms, you need to understand the intent and search engines. Search intent is now classified into smaller categories.
Research intent: This covers phrases and keywords which create results such as featured snippets, Wikipedia pages, knowledge graph, and carousels.
Answer intent: They are somewhat different from the research question considering here the user needs a fast answer. For instance, this is simple as someone asking, "How's the weather today?"
Local intent: They are phrases or keywords that generate information maps or provide localized research based on your IP. They cover common terms like "near me".
Transactional intent: This is when users want to purchase or research products. Such results often create shopping boxes and other purchase intent features.
Visual intent: They consist of results that often contain image packs and thumbnails. Image packs are considered a stronger indicator of visual search intent. They also create results from platforms such as Pinterest.
Fresh/ News intent: News intent covers the top stories that are updated by date, month, or year. Google often brings in the newest updates relevant to growing news stories generating a chronological timeline or order for the news event.
Video intent: This intent covers phrases and keywords which feature video carousels, video featured snippets and video thumbnails. Video has become essential for specific types of questions.
Branded intent: Branded intent questions are usually prevailed by brand home page results. A great number of links to a popular website is an indicator of branded intent.
Split intent: This is a meta intent type where the user could have some strong intents, which creates a "split intent" as Google finds it hard to define what the user is searching for. For instance, when the user enters "Anne Marie", they are either searching for information on Anne Marie, checking her live show, or new album.
Site security
Website security (with an HTTPs protocol) is, at this point, necessary. Nevertheless, many websites still function without the proper security needed for a site. Since 2014, Google's ranking algorithm has considered security a signal to lead the web towards more safe websites.
Magento 2 Security extension is an ideal security suite for online stores, which prevents break-in efforts to your store from hackers. Thanks to its amazing warning system, all your sensitive information will be securely protected.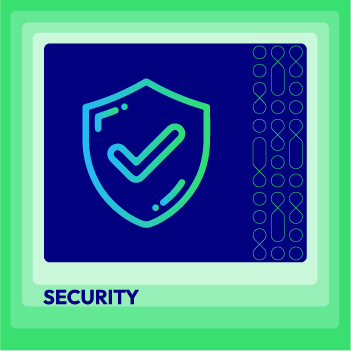 Protect your store from cyber threats with Mageplaza's top-notch security services
Check it out!
Mobile responsiveness
Mobile SEO is of importance. As building a site, you'll want to ensure your website looks stunning on every platform - like desktops and mobile devices - and it is not particularly tailored for one or the other, which then reflects in your search engine results. That means if a user looks for a question on their phone, your mobile-responsive site will appear higher than those that are less mobile-responsive.
Protocols HTTP vs HTTPs
A protocol is "http" or "https" that stands before your domain name. Google suggests that every website needs a secure protocol (s in the "https" means secure). To make sure that your website is secure, you'll need an SSL certificate from your hosting provider.
SSL aims to encrypt your data and ensure the data transferred between your web server and browser of the searcher remains secure and private. HTTP/2 also enables you to boost effectiveness and reduce your loading time.
Content audit
Content audit is a stock of content assets available on your site. As you audit your content, you need to look at both quantitative and qualitative aspects.
The audit should aid you in identifying which content assets need to be maintained, repurposed, and removed from the site. It would be best if you employed a mix of qualitative and quantitative parameters to evaluable each page.
Qualitative measures gauge the quality of content. How many users read the piece of content? Did they engage with the content?
Quantitative parameters measure the content outcomes that cover the overall content effect on rankings and traffic. They consist of metrics such as traffic to the page in the last 10 days and the average SERP position.
Make the evaluation criteria simple to ensure that you finish the audit more quickly. This practice needs to be implemented every 3-6 months to make sure you are continually improving your content strategy.
External links
If you can include some links to other websites in your content, its trustworthiness can be considerably improved. Including external links in your site page might be illogical, but it helps to build your authority when you link it to a related website in your industry. External linking is among the most fundamental elements of the on-page SEO tactics that are highly recommended.
Conclusion
To get a keyword on the top Google, the SEOer needs to pay attention to the on page elements because this is the most essential and important factor in SEO. If you can optimize On page well, your website will be appreciated by Google and be able to reach the top highly.
Website Support
& Maintenance Services
Make sure your store is not only in good shape but also thriving with a professional team yet at an affordable price.
Get Started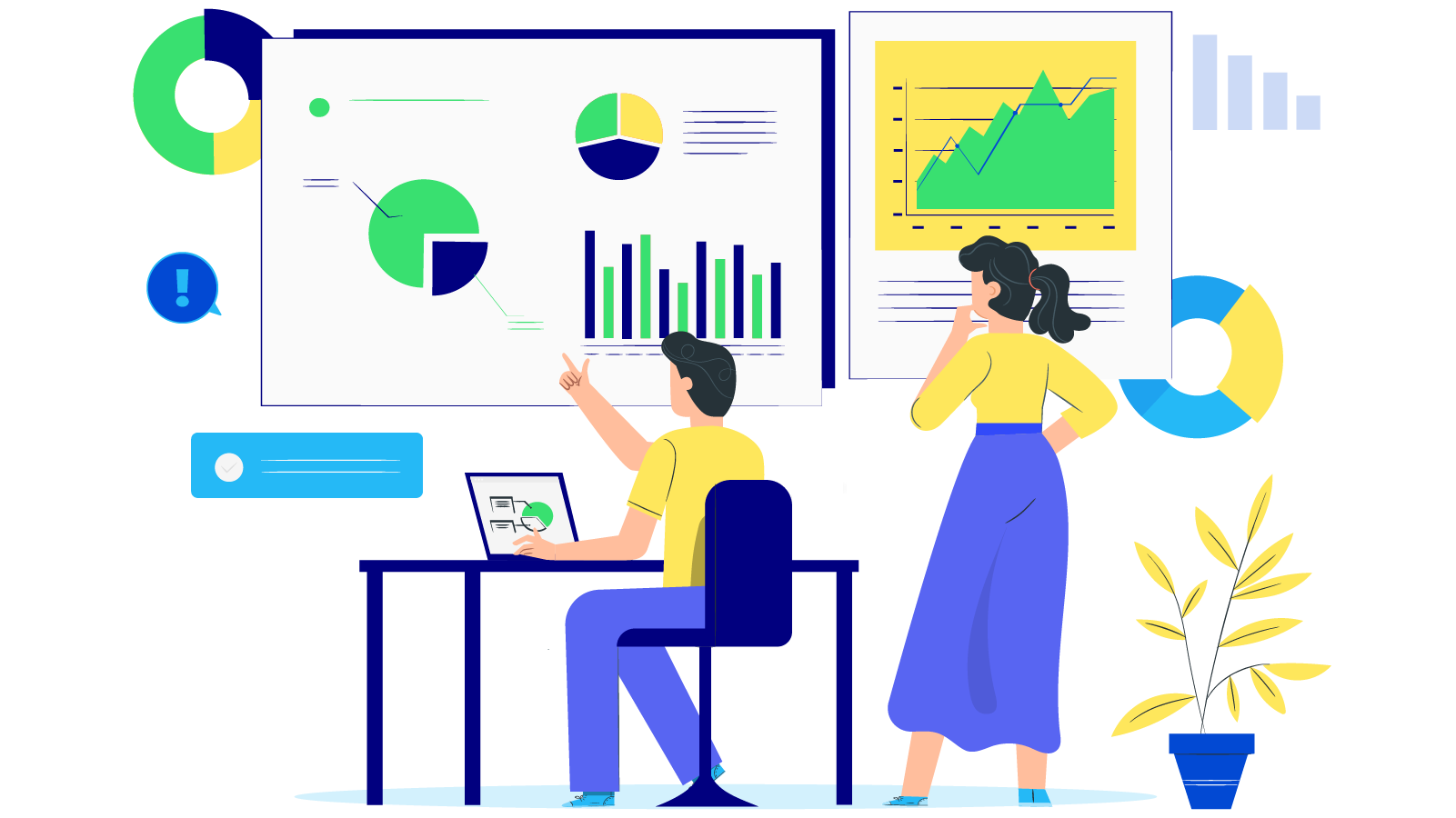 New Posts



Subscribe
Stay in the know
Get special offers on the latest news from Mageplaza.
Earn $10 in reward now!