What is a Value Proposition? Create a Compelling Value Proposition
The Most Popular Extension Builder for

Magento 2
With a big catalog of 224+ extensions for your online store
Have you ever asked yourself these questions?
Why do customers buy products or services from you? What motivates consumers to choose you, to choose your products/ services over the hundreds of alternatives? What makes your business and your products/ services better than the rest?
Well, the answer might be much more straightforward than you think: your value proposition.
A great value proposition can increase your conversion rate and improve your marketing strategies across multiple channels. It could be the difference between winning a sale - and losing it.
So, what is a value proposition? How can you write a value proposition that's compelling enough to lift conversion rates and sales? Below is our simple guide that can help you answer these concerns.
Let's get started!
Table of contents
What is a value proposition?
A value proposition refers to the value you promise to deliver to your customers should they choose to buy products/ services from you. A value proposition is a declaration of intent or a statement that introduces a brand to consumers by telling them what the company stands for, how it operates, and why it deserves their consideration.
A value proposition can be regarded as a business or marketing statement that a company uses to summarize the potential benefits customers will get. If worded compellingly, this statement can persuade a customer that one specific product or service can add more value or better deal with a pain point than other similar offerings can.
A good value proposition gives you an advantage over your rivals and is often what the prospects use to evaluate you. And for many customers, your value proposition is the first thing they encounter when discovering your brand. So, having a clear and concise value proposition is more essential than ever.
A value proposition should be front and center when a visitor lands in your site, especially when you've got less than 1 minute to capture a site visitor's attention. Although it's often found above the fold on the homepage, you can consider other common entrance points, such as a landing page, blog posts, category pages, and product pages.
Read more:
Top characteristics of a great value proposition
What really defines a great value proposition for your customers? Take a moment and use this checklist to design great value propositions or assess your own:
Be concise and easy to understand
Emphasize on the most significant jobs, most severe pain points, and most relevant gains
Align with how customers measure success
Make it easy for someone to find you in an online search
Avoid hype (e.g., "Never seen before!" or "Awesome miracle product!"), superlatives ("best"), exaggerations ("world's best"), and business jargon ("value-added interactions").
Be displayed prominently on your website and/ or your customer touchpoints
Differentiate from the competition in a meaningful way
Are difficult to copy
5 Best value proposition examples
Shopify
Shopify's value proposition essentially says that it can handle all of your E-commerce needs, no matter where you sell from. This speaks to some of the fundamental concerns of someone who is starting a new business: it can all get real overwhelming, real fast.
But even when you have been joining the E-commerce industry for a while, you still find Shopify useful and necessary. Shopify uses simple language to communicate its benefits to a variety of sellers. Besides, the company's website emphasizes that the platform supports customers "from first sale to full scale," and features everything you need to start, market, sell, and manage your business.
Read more: What is Shopify?
Shopify Development Services
Start generating more revenue with your enhanced Shopify store built by us. No more stress over platform complexity.
Learn more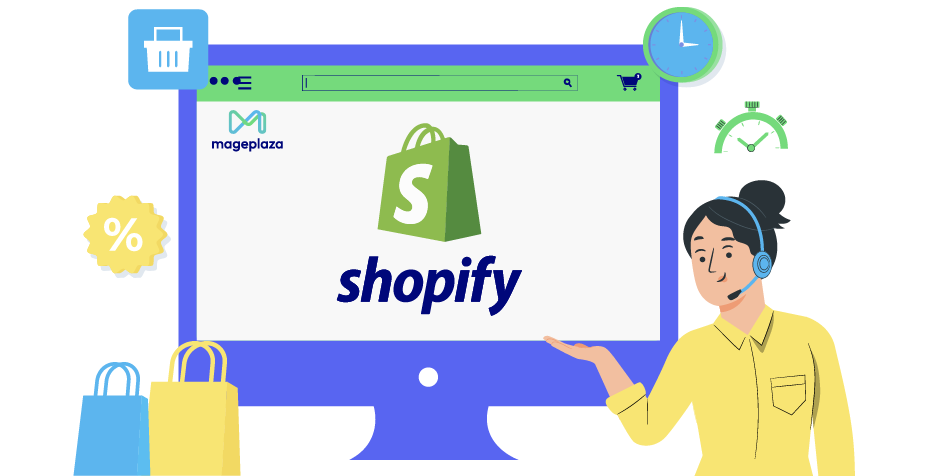 Mailchimp
If you have never heard of Mailchimp, it's a popular all-in-one marketing platform that had a humble start as an email marketing platform. Besides, we evaluate Mailchimp as one of the most inspiring B2B websites in the modern days.
After its explosion, it expanded into a full-service marketing company. Above the scroll of the homepage, you will see Mailchimp's key customer value proposition, which focuses on helping businesses scale and grow.
Then, when you scroll down the homepage, you can see four key benefits that the platform offers for growing businesses, with the option to click each one for more detailed information.
Mailchimp appeals to your business aspirations, whatever they happen to be, and shows how beneficial a partnership could be. Notice that they speak in the second person. It is often said that "you" is one of the most powerful words in the English language, as it draws your audience's attention through a personal appeal.
Evernote
Everyone is busy. So, Evernote defines a transparent market: busy professionals who need to stay organized. Their value proposition promises effortless organization, helping individuals organize their daily lives, and teams to create and share work together.
Evernote's homepage showcases how it can help you save time and boost your daily efficiency. It immediately speaks to the critical desires of their consumers, including things like efficient organization, taking notes anywhere, sharing them with anyone, and looking for all of the information quickly.
Anyone with their notes scattered around different physical notebooks, emails, and Word docs finds this is an inconvenient problem, making Evernote's promises much more appealing. Also, the call to action (CTA) button leads you to free signup, which is extremely useful for providing value in the face of competitors.
Luxy Hair
Luxy Hair does an excellent job of selling its clip-in hair extensions below the scroll on their homepage. Their value proposition starts with an "As seem and featured in" section that lists out all the well-known names that have promoted the brand, like Bustle, The Huffington Post, BuzzFeed, Teen Vogue, and so on.
This technique is called social proof, and it is a useful approach for generating consumer's trust fast. The site goes on to emphasize their five strong points that explain the product, its benefits, and how it deals with common pain points that many people face when finding the right hair extensions.
Read more: 25 E-commerce Companies Use Social Proof Successfully
Charity: water
Charity: water - a non-profit organization - is dedicated to providing communities all over the world with clean drinking water. The company's leaders believe that they can end the water crisis during our lifetime.
Above the scroll of the website, you can see a headline that states 100% of your donations will go to the cause. This is an example of using its own value proposition to cut straight to the heart of controversy in the non-profit sector.
Many organizations use donations to cover their operational costs, which can upset some supporters and donors when they discover that only a small portion of their donations will flow to the cause.
5 Steps to create a compelling value proposition
After reading what makes a great value proposition and some examples for inspiration, we know what we should be aiming for. But how do you actually go about writing a killer value proposition in practical terms?
Here's a quick rundown of the critical stages that will help you put together compelling value propositions every time around.
Step 1: List all the benefits your product offers
The very first step in crafting your value proposition is to ask yourself what products and services your business offers? What benefits do they offer to customers? And what is the ultimate purpose of your offering?
Answering these questions will help you define what you are really offering to your audience and grasp the value of your business within your industry.
One of the biggest traps a marketer can fall into is confusing between features and benefits. Keep in mind that although both features and benefits are equally important, at the end of the day, it will be the benefits that give you the best advantages for converting consumers. It's the reason why you should stick with your product benefits while writing a value proposition.
You can start from the broadest and available benefits of your offering, then refine the list until you arrive at a single and core benefit.
Step 2: Describe what makes these benefits competitive
If you want to stand out from the competition, listing benefits is not enough. To pull people to you and away from your competitors, you need to communicate how these benefits make you different.
This is where your USP (Unique Selling Point) comes into play within your value proposition to differentiate yourself from your rivals and convince your audience that your products/ services are the best investment.
Your value proposition should apply inbound marketing methodology to strike a balance between explaining the particular benefits of your products/ services while engaging leads and customers.
Besides, to do this step effectively, you can complete a competitive analysis, which helps you truly see where you are compared to your industry competitors, specifically how you are positioned in the market. It also gives you valuable insight into how other businesses are marketing themselves so that you can differentiate yourself.
Step 3: Identify your customer's main problem
Bear in mind that your value proposition is not written for you; it's written for the people you want to do business with. Therefore, to best serve them, you first need to understand them. You have to know who you are selling to before really selling to them.
To know how valuable your products or services will be to your prospects, you need to identify their challenges and pain points. The best way to do that is by developing buyer personas, which can help you better define and understand these elements.
You can use market research, interviews, and other methods to find answers to some following questions when creating buyer personas:
What are their demographic characteristics? (age, gender, location,…)
What are their job titles or industries?
What are their common pain points and challenges?
By developing your own buyer personas first, you can tailor your messaging to create a value proposition that solves your buyers' challenges and meets your goals.
Learn more: Define Your Customer Before Marketing
Step 4: Connect your values to your customer's problem
Once you have identified unique pain points of your buyer personas, you'll be able to match your product/ service benefits to them - this is where your goods really offer value to customers, by solving their problems.
With the list of audience problems in hand, put them in order of importance. Then, go back to your key benefits and circle every benefit that relates to your list's most crucial problem.
Finally, mark the benefits related to your second and the most pressing customer problem as well, because you might need them later on. If you can clearly identify how your products/ services resolve an issue or fill a hole in your customers' lives, you are well on your way to crafting a strong value proposition.
Step 5: Perfect the presentation
There isn't a single or fixed rule for how you format your value proposition. It may contain two sentences. It may be a blurb, headline, and a few bullet points. It's essential that you communicate succinctly, but you always want it to be impactful.
In 2017, the CXL Institute conducted an interesting study to test how different value proposition presentations affect a viewer's experience. Using different surveys and eye-tracking tools, they tested 4 formats, tweaking image placement and the amount of text that appeared.
The results reveal several surprising things:
More text gets more attention. The more space text takes up, the more quickly visitors notice it.
More text takes more time. The more space text takes up, the longer visitors spend reading it.
More details mean more recall. The more information included, the better visitors can remember the purpose of the service. Similarly, when more services are listed, they can recall more services.
Bulleted lists work better. Visitors prefer text design with a few bulleted items.
Now, though the amount of information plays an integral role, that doesn't mean you need to write a novel-length value proposition. The text's design and placement make it a more prominent element on the page, which is an aesthetic choice. The takeaway lesson here is that the more information you can communicate, and the clearer your message is, the more it can hook a reader's interest.
Read more: Determining Factors to Improve Conversions Using Psychology in Web Design
3 Most common value proposition mistakes
Not having trustworthy proof
Of course you're proud of your product, of course you think what you've got is the best ever, but should you say that? No.
If your value proposition declares that you have "the most easy-to-use marketing automation platform" in the current market, you've got something to back that up.
For instance, Zoom Video and Web conferencing claims itself as "#1 video conferencing and web conferencing service," which is backed up by a Gartner analysis. But you don't need to have a study by a leading IT research and advisory firm to back up your claims. Instead, customer testimonials and case studies can also give you the proof you need.
These types of social proof make your value proposition become more trustworthy, and eventually improve your conversion rate quickly.
Learn more:
Not being clear
We've all been like this at least once. Having visited a website, read about a product and being left with the question: "But why should I care?" It is easy for you to see why people should purchase your products or services, but for everyone else, you need to clearly communicate what sets you apart.
Your value proposition needs to tell prospects and customers what you do and why they should care. Many value propositions lack that second part - and then prospects might not see what makes one product or service so different from others.
Therefore, if your value proposition doesn't quickly and clearly communicate your selling points and why someone should become a customer, your potential consumers will find a company that does, and you'll see that in your site's bounce rates.
Not testing
Believe it or not, A/B testing can help you a lot when crafting a compelling value proposition. You can see what kinds of terms perform best by A/B testing conversions on your site. You can also find which language resonates with your potential customers by using PPC (pay per click) ads.
Don't miss out on the opportunity of testing if possible!
related psots:
The bottom line
The value proposition should lie at the core of your company - it ultimately defines what you can offer to your prospects and customers. Without one, your business is likely to lack direction for further development.
Creating a compelling value proposition doesn't necessarily have to be overwhelming. Clearly communicating what makes you unique with proof and testing can surely help you stay ahead of the competition.
Through this guide, we hope that you can understand the worth of your company and the value it provides to people, which eventually allows you to propel your business toward sustainable growth and success within your industry.
Haley is a content creator at Mageplaza. When not working, she spends time on travel adventures, books, and food tasting. As growing up, she wants to read, learn, and experience more things to adapt herself to this ever-changing world.
Website Support
& Maintenance Services
Make sure your store is not only in good shape but also thriving with a professional team yet at an affordable price.
Get Started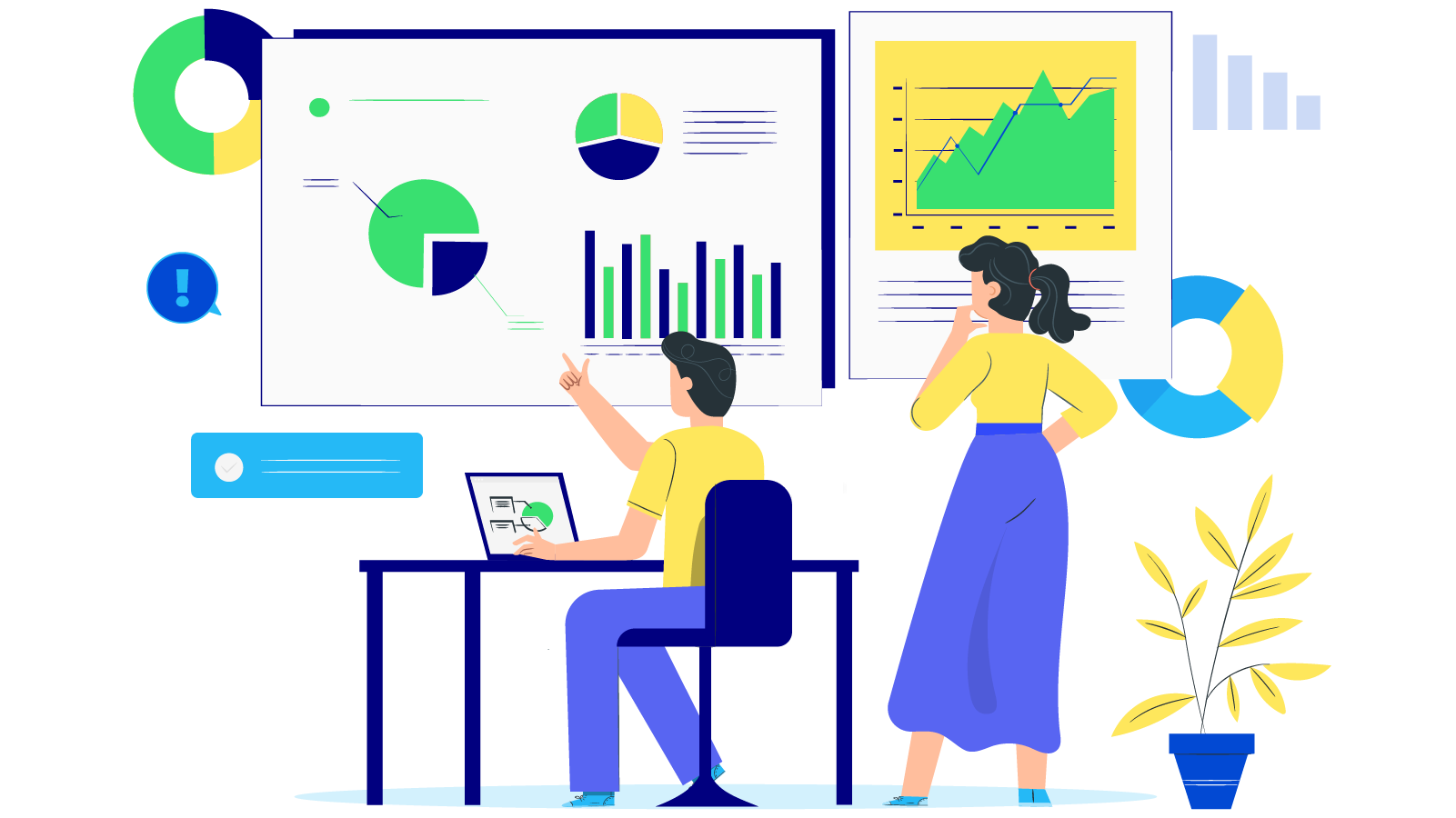 New Posts



Subscribe
Stay in the know
Get special offers on the latest news from Mageplaza.
Earn $10 in reward now!