25 eCommerce companies use social proof successfully
The Most Popular Extension Builder for

Magento 2
With a big catalog of 224+ extensions for your online store
Imagine yourself as a customer and wondering what to choose between two similar products, how would you decide? On the left hand, you have an item with positive reviews and a friend's recommendation. On the right hand, you have an item with no feedback at all. The answer is pretty clear, and that is why so many eCommerce companies use social proof to attract customers.
But those are not the only forms of social proof. Stores have many more options like celebrity endorsement, press mentions, customer testimonials, etc. In this blog post, I will share with you all the basic information about social proof and the top 25 eCommerce companies that are applying it really well to drive more sales. Plus, you got some tips for your own business as well. Let's get started!
Table of contents:
What is social proof?
Social proof is a psychological theory that suggests consumers tend to rely on other people's opinions or actions to adapt their own behaviors. There is a whole book that you can read about the topic written by Dr. Robert Cialdini.
But you don't need scientific research to see the logic of social proof. Just look at your daily life. When you see a line of customers waiting to dine at a restaurant or a celebrity sharing their photos of drinking at a certain bar, the potential quality of the product and business immediately rise higher, right?
This is called "wisdom of the crowd." The social proof captures your attention and naturally influences you about your decision because you are curious about what is happening and how to react to it. It is the reason you check out an unknown brand because of the good things your friend said about it, or why you watch a new Netflix show because everyone at work recommends it.
In fact, 91% of consumers state that positive reviews make them more likely to use a business, according to research by BrightLocal, in 2019.
However, there are many different forms of social proof that a business can use to convey trust to the consumers. Let's take a look at the most common types of social proof and understand the way they work.
FOMO Marketing Series:
Most common types of social proof in eCommerce?
With eCommerce companies, social proof is generated on online platforms where they have a presence, like an official site or social media pages. A wide range of actions can be taken by many different groups of people on different channels, and they are all social proof. If you want to know more, we have an article about 20 typical FOMO examples every marketer should know - which involves all kinds of social proof to use in marketing with the help of FOMO effect.
But in this article, I like to keep it simple and divide them into the five following groups.
User testimonials
If an eCommerce company wants to use social proof, user testimonials are usually the first thing that comes to mind. Whether it is a customer review on the website, some honest words on social media, a star-based rating, mention on a third-party website, this kind of content is always valuable.
It is a vote of confidence that shows the product's value. With all the positive feedback, consumers can trust the brand more and make a purchase decision, backed by the wisdom of previous purchasers. On the other hand, 82% of consumers are less likely to use a business after seeing a negative review based on research by BrightLocal.
A better version of a user's testimonials is a friend's testimonial. If a friend of a customer has purchased and left positive reviews, it is like a one on one impact that surely put the brand into the customer's mind.
KOL endorsement
Key Opinion Leaders (or KOL for short) have been highly praised for their impact in eCommerce sales over the past few years. They are usually people that are followed or admired by many both online and offline. They can be celebrities, industry experts, or some bloggers and Instagram models.
Paid-for partnerships are usually used by big brands, and they are really effective if they are genuine. Meanwhile, an endorsement from influencer and industry experts can complement a business within its niche and target audience. Authenticity is the key to KOL endorsement to attract consumers.
Business credential
While personal experience adds value to a product, business credentials can create trust in a product. Which is why you see business use social proofs such as the number of customers, well-known frequent buyers, received certifications or awards, etc.
For some businesses, they can even use the education or degree as a credential if their customers should care about it. But for eCommerce, the most common usages of business credentials are the number of buyers, the number of items sold, the number of customers currently viewing a specific product. These can be shown on an eCommerce store through apps and tools to automatically make the information visible to site visitors.
Social media praise
Another common use of social proof is promoting the brand's popularity. This can get the customers to feel better about buying from the business or at least be more inclined to check out what they have to offer.
For example, a business with 50k followers tends to be more appealing to check out than a page with only 5k. The number of likes, comments, views, and shares on the business page's social media posts also contribute to this type of social proof.
However, apps and platforms are evolving over time. A business can now get even more social media praise through the number of viewers on their live broadcasts, the number of subscribers on the email list, and more.
Earned trust badges
Another way of validating a brand is through getting thumbs-up from other organizations. If your audience recognizes and appreciates these organizations' opinions, you can promote the trust badges provided by these companies.
Whether online or offline, trust badges distinguish the brand from other competitors and enhance the authority of the products. The most common form of this is getting mentions from media like the news or newspaper. Even a local paper article or a blog post can be used to the brand's advantage.
Great benefits of social proof to eCommerce?
Social proof is powerful. It can be the ultimate marketing tactic that drives sales, increases the brand's popularity, and conveys loyalty with customers. The most basic motivating force behind it is the crowd effect, which makes people engage in actions because other people are doing it.
But let's not get into the words, and let the numbers be the proof. Here are some noteworthy statistics about social proof that can show why it is essential to convince an eCommerce customer (based on research by BrightLocal in 2019):
82% of consumers read online reviews to know about local businesses, and 52% of 18-54-year-olds said they "always" read reviews.
The average consumer reads about ten online reviews before really making a purchase decision.
For 50% of consumers, their next step after reading a positive review of a brand is to visit their website.
97% of consumers read businesses' responses to reviews.
57% of consumers said to only buy or use a business service if it earns at least a 4-star rating.
72% of people who have written reviews received responses from others to a review they have written.
By tapping into the basic human instinct to follow the actions of like-minded people, social proof builds credibility and trust between customers and sellers, eventually lowering the barrier of making purchases online. There are four elements that social proof tap into a consumer's psychology:
Uncertainty: When a consumer faces an unfamiliar situation like a new product, they look to social proof for guidance.
Expertise: Consumers often value opinions and verification provided by experts who are more knowledgeable and/or experienced.
Similarity: Feedbacks from sources and people that consumers are personally related to having higher affection.
Number: Consumers see the number of satisfied customers or products purchased as a signal of credibility and to make the decision of buying or leaving.
Since consumers no longer purchase solely because a brand has exciting advertisements, it is important to use social proof to grow the business. The next 25 top eCommerce companies will show you exactly that.
Top 25 e-commerce companies use social proof successfully
Proactive business always uses social proof to their advantage. Despite the industry or product, positive social proof is undeniably a powerful marketing principle for every company. Let's take a look at all the different uses of it and how successfully each example implemented social proof for better growth.
1. Amazon
Bad reviews can lead to a business's own demise. And as the world's leading eCommerce site, Amazon is no stranger to bad reviews, but they know how to accept and make them work in their favor. They understand that customers would want to know both the bad and the good.
That is why they place the positive and negative reviews together so customers can take everything in context. Does the good outweigh the bad, or the bad reviews came from some unreasonably disappointed buyers? This is a great way to get positive responses from negative reviews.
Buyers can also publish reviews with photos and comments to demonstrate their experience. This is more eye-catching, and visitors tend to trust this type of social proof more than just testimonials.
2. eBay
Same with Amazon, eBay is full of information for a consumer to make the purchase decision. The consumer can see how many items have been sold, how many other consumers are looking at the item, and the credibility of the seller in a star-rating system.
Down below, you can see customers leaving reviews with more detailed words about specific aspects of the product like quality, comfortability, and would they recommend it or not. However, eBay users are not able to attach photos to their reviews yet.
3. Airbnb
Airbnb is a leading platform for booking stays all over the world. And just like the locations they provide, the site has great user experience lessons which other travel sites could learn from. Users can look at the place location alongside the number of star ratings.
Once clicked into an accommodation, users can use social proof to make their decision. This includes testimonials and ratings in many fields of the stay like Location, Check-in, Accuracy, Cleanliness, Value
4. Basecamp
At first, Basecamp showed all the big companies that use the service in a cartoon-ish style, but now they are more popular, they change to a simple chart to show how much they have grown over the years.
The site is still heavily influenced by social proof, as you can see star ratings on top of the page and more testimonials below from Shopify CEO, NASA employee, and University of Miami member. As a project management software, having great reviews from great companies really show off the product's quality.
5. G2
G2 is built on social proof. They provide a database of reviews and recommendations for businesses so they can decide to purchase a software or not. The site recently changed its appearance, but the social proof factor is still heavily in sight.
The number of validated users is the first thing that you can see on the homepage, alongside all the big companies that use the service like Facebook, Nike, or Ford. If you click on a product, you can see reviews feature verified users, LinkedIn career information, and a logo of the product being reviewed. There are now even video reviews from validated reviewers (as in the above picture).
6. SendGrid
SendGrid is a popular email marketing service and they make sure the visitors know that. The site displays the logos of their customers near the footer of their homepage, and there is a link that visitors can click to learn more about SendGrid's customers.
Once clicked into the link, visitors are taken to a landing page with more social proof. These include the number of emails sent, the number of customers, and the noteworthy names of service clients.
7. Nature Made
Nature Made is a vitamin producer from the US with all of the products having the expert certification of the USP (U.S. Pharmacopeial Convention). You can see the USP logos on every product, and the proud badge of the #1 pharmacist recommended vitamin brand near the homepage's footer.
There is also a Healthcare Professional Resource Center that visitors can click on the top of the homepage. This section contains all the information about vitamins, minerals and supplements from healthcare professionals and research documents.
8. Scott Dunn
If you are a travel trip provider like Scott Dunn, the positive reviews from customers are really important. And it makes sense to display them on the homepage too to build confidence in their service. Customers can interact with the carousel of reviews to read and click on the reviewer's profile.
People have a strong tendency to copy others' choices when we are hesitating, so the reviews with an experience like this gives visitors the trust they need to purchase. And it is easy to implement into any website. What I personally would like to see is the pictures from the previous purchasers to have more impact.
9. BuzzSumo
BuzzSumo provides a platform to research, manage content, and find top influencers. The company has long been considered one of the best tools for marketer everywhere, and they don't mean to hide that validation. Scroll down and you shall see a carousel of testimonials.
Their website features many customer testimonials and case studies so any visitor can read about the full story behind the product and its impact on real customers and real organizations. This kind of transparent user proof is extremely compelling for website visitors and potential customers.
10. Fitbit
Fitbit is a smartwatch company that provides an easy accessory to track health indicators. To prove the product works, they let health and tech industry experts speak for them. In the "Buzz" section of the website, you can see many quotes from famous press about the product's quality. There are also awards and real photos of celebrities using Fitbit products on this page.
This adds a lot of weight to make people trust Fitbit more since multiple publications are saying the same positive things. Anyone can claim their product is fantastic, but can you get everyone saying that? Maybe that is why Fitbit is often standing among the top fitness trackers on the market.
11. Cover Girl
Another way you can get a trust badge for your eCommerce site is through certifications from trusted sources. The type and nature of these certifications depend heavily on the industry you're working in and what your target audience consider the most important.
Take Covergirl, for example, which is a cruelty-free makeup brand. Proudly present themselves as a Leaping Bunny certified company, they have certification badges on all of the product images. When someone hover the mouse over a product, they will see the Leaping Bunny logo right the way. They also have a dedicated landing page for the cruelty free claim with all FAQs.
12. Fabletics
If you sell outfit products, you can collaborate with popular influencers on social media to attract more target audiences. Fabletics partnered with Demi Lovato to create a whole new line of fitness apparel. The singer's photos are seen clearly with an active concept that shows the comfort of the outfit.
For Demi Lovato's fans, supporting her line of apparel is also supporting her, so they will consider buying from Fabletics. For non-fan, the brand is appealing with celebrity endorsement and interesting collaboration to create new products. That is a good use of social proof to make a buzz on the market.
Another notable social proof is the real photos of customers and star ratings. Towards the footer of the homepage, you will see Instagram photos and Trust Pilot ratings to convey that Fabletics has many customers.
13. Harvey Nichols
How can you convince people to believe that you have more than enough knowledge in the field? Share your expertise with them. Help the existing customers with their problems is one thing, being an expert to visitors with valuable information is another. Harvey Nichols does this well.
Since the company sells high-end products, they understand that visitors might need more time and information before making a purchase. That's why they add a "Speak to a Stylist" option on the product pages when you click on "Need help or advice". When you click on it, a form pops up offering the option to call or email. If you need help, you are talking to an expert, and for the company, it is a new lead.
14. Mod Cloth
The review section of Mod Cloth is excellent. By asking customers to go the extra mile in details of the review, the company can have some excellent social proof with the information that alike potential customers can understand how the product would look on their bodies. And a star rating to keep things simple.
The rest of the homepage is great too, with real Instagram pictures of customers. These pictures are fully shoppable too, and encourage other customers to follow the trend with a hashtag.
15. Missguided
Real-time activity is a powerful social proof. In eCommerce, if a product is being purchased by many people, we tend to at least take a look at what all the buzz is about and even buy the product later. This is called the FOMO (Fear Of Missing Out) effect, and Missguided is doing it right without hurting the user experience.
The company adds the tags "trending" and "going fast" to hot products on listing pages and even displays real-time customer activity. They also use live text on product pages as a use of social proof. Some types of text overlay the image for a few seconds and give you information about the product. The time and number of purchases strengthens that social proof by making it more desired and evokes visitors' interest in the product.
16. Norman Records
If you sell products in a hard to sell niche, you need to give the customers all the encouragement that they need. And for Norman Records, selling vinyl records is not an easy game. The products take taste and specific target customers to be interested in.
The product site shows us how many have loved the record, encouraging the visitor to become the next lover of the music. And if no one has left some love, a heart-breaking "Nobody loves me" appears and makes you just want to be the first purchaser. Love is what keeps vinyl records still alive, to be honest.
17. Markhor
Has your product or brand ever been mentioned in the media or press? This includes magazine features, TV segments, third party reviews, or podcast interviews. If it is possible, take statements from these media mentions and highlight them on your website to establish authority.
Markhor, a high-quality leather shoes maker quoted press mentions right near the footer of the homepage in a carousel style. For a company, being praised by the Wall Street Journal is a good chance to use social proof and attract potential customers.
18. Allbirds
What if you have even more praise from the press? Then don't hold anything back and put their logos on your website, like Allbirds does. They display media badges proudly together on their homepage and include one important line about the content of the article. If you click on the quote, you can read the whole article about the company.
For the feedback of the product, Allbirds keep it simple with star rating and a slider of the size feedback. It looks simple and matches the website style. You don't need to have photo reviews every time if it's gonna mess with the layout of the website.
19. Brighter White
Brighter White masters social proof by having influencers or customers take pictures with their teeth whitening products. The results are pictures of the influencers with ultra-white teeth. Their Instagram account also shows before and after pictures from a 7-day period to prove the drastic change users can experience after using the product. Their logos are also added in photos so that customers can know they are not stolen from another brand and other brands can't claim it as their own as well.
They also have a dedicated Instagram page for customers to post pictures of their results using the teeth whitening products. There are also names of the customers to enhance the authenticity.
20. Skinny Teatox
Skinny Teatox grows their social proof by having a before and after section right on their homepage. They include pictures sent by customers to show the road of their weight loss. They'll even show information such as whether or not the person took side exercised for full transparency.
Any visitors who read these may then be motivated to drink the tea for weight loss because they can clearly see that it works. The whole homepage is like a big blog with pages of social proof for potential customers to check out. The company gained a huge social following for this too, with more than 100k followers on Facebook and over 50k on Instagram.
21. Manuka Doctor
Nobody really knows about Manuka honey, but the product exploded in popularity after Kourtney Kardashian used it on her reality show. She later became the brand's celebrity ambassador as well. Now, Manuka Doctor is a well-known company for high quality products made from the infamous honey.
This is a good case of famous people endorsement, because since the Kardashian girl has used the product for a long time, the Manuka honey from Manuka Doctor became more authentic than just simply a testimonial from Kourtney.
22. Special K
Back in the day, no one thought they would review foods online. But then Yelp came along and everything changed. Now for snack, we can review it too like Special K (a product from Kellog) - a cereal brand from the US. As you can see, the customers can leave star rating for Overall, Taste, Convenience, Quality, and Value.
For a marketing campaign, Kellogs in Stockholm offered free boxes of cereal to any customers who snapped a picture of the cereal boxes and tagged it with #nyaspecialk. This provided many more social proof for the brand to use in the future.
23. Argos
For eCommerce, it is always good to learn and improve from competitors, which is exactly the case for Argos - one of the top digital retailers in the UK with more than 60,000 products available. The customer review section is heavily influenced by Amazon or eBay but still has its own charm.
The customers can't leave photos, but they can leave scores in other fields of the product like style, quality, or design. The logo of Authentic Reviews enhances the credibility of the testimonials.
24. ArtSnacks
For something different, ArtSnacks decided to make a special space called Mix for their community. If you are in an industry where people like to exchange information like art, you should use the large community as a use of social proof.
On this page, customers gather around thanks to the brand and connect with each other. They can post their creations and ask for feedback. And, of course, if they need tools to create more arts, they can connect with ArtSnacks.
25. Waterstones
Featured testimonials will be more credible if potential customers can identify the reviewers and view them as real people rather than just plain words on the screen. Important contextual details like name, location, number of people found the review helpful, etc. will help evoke an immediate connection between users and they will be more likely to trust the reviews and base their purchase decisions on them.
That is what Waterstones - a book retailer did with their comment section did. In any book, visitors can see the review section clearly with real name, date, purchased edition. The font really goes well with the review too.
Tips for leveraging social proof for your own business
Social proof is an undeniably powerful marketing method for any eCommerce business. If you want to use social proof to grow your own online store, here are a few tips that can help.
On your store's site
There are three easy ways to leverage social proof on your site.
The first and most popular approach is to display customer reviews. Try to cultivate and show reviews on each individual product page, and have real pictures if possible.
The second way to leverage social proof on your eCommerce site is to feature user-generated content on your site. Tell customers they can get featured with a specific hashtag.
The third way is the simplest but also very effective - you just need a bit of copywriting finesse. Make a notification to let users know that you've made some customers happy, and get specific with a concrete number or time, such as the number of products sold or when a product has been purchased. A simple Shopify app can help you with that, like Proofo - Social Proof app.
On social media
Social media is another ideal place to showcase social proof, because people check their social pages more than ever nowadays. Having a lot of highly visible social proof surely helps your brand get more new customers.
Focus on engagement-building campaigns because that is what these platforms were made for. Create content that can generate conversations and followers, such as:
Social media contests that require users to tag a friend, share a picture, or caption a photo with your branded hashtag
Instagram Stories that use polls and ask users to choose between options to learn more about them.
Posts that care and ask user questions that are related to your own products.
You can create ads in a pay-per-click (PPC) campaign that use social proof as a focus point. The more likes, comments, shares you collect overtime on any ad, the more authentic the visible social proof becomes, which will give the ad more momentum.
In emails
Email is another great place to use social proof to drive sales if you have a community of subscribers that are already having the idea of buying from you. Think of including raving customer reviews about some specific products in your email design.
You can even add a subject line such as, "See what our satisfied customers have to say," in order to capture interest and increase open rates. Social proof through email is not something that you see all that often, so try to leverage it for your own advantage.
Brand collaborations
Positioning your brand as an authority and collaborating with other brands make your business stronger and drives more sales. Collaborations also help you reach a wider audience and expand to a new customer base.
You can team up with another eCommerce site that shares your vision and has a similar customer base. This also creates more trust among potential customers because they like seeing new products with fresh collaboration.
Conclusion
Every entrepreneur knows that social proof works well to increase product sales, but not all understand how to use social proof to the fullest potential. With the top 25 eCommerce companies that implemented social proof successfully, I hope you learned what you could do for your business.
Have fun and be creative, make your brand fresh, use social proof in new ways, as you drive more sales, the more social proof you can get. If you have any recommendations or questions, leave them in the comment section below. As always, best of luck on your eCommerce journey!

Marketing Manager of Mageplaza. Summer is attracted by new things. She loves writing, travelling and photography. Perceives herself as a part-time gymmer and a full-time dream chaser.
Website Support
& Maintenance Services
Make sure your store is not only in good shape but also thriving with a professional team yet at an affordable price.
Get Started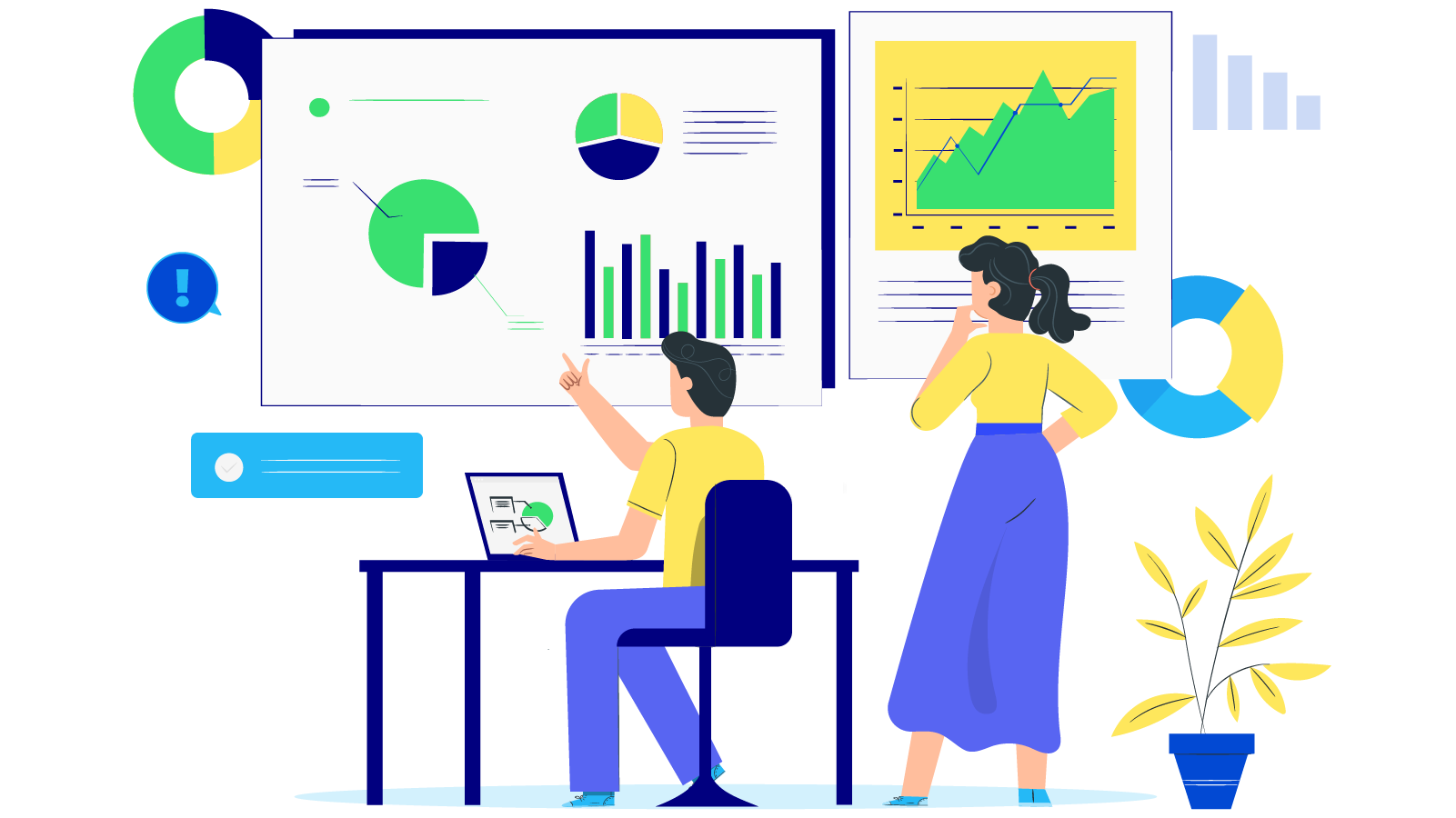 New Posts



Subscribe
Stay in the know
Get special offers on the latest news from Mageplaza.
Earn $10 in reward now!