What is B2B Advertising? Types, Strategies, Programs
The Most Popular Extension Builder for

Magento 2
With a big catalog of 224+ extensions for your online store
Boring! That's what 48% of B2B purchase decision makers describe B2B advertising in a recent study by WHM Survey. And up to 82% wish that B2B sellers were as creative as their B2C counterparts.
Creativity can be hard to come, especially when you are advertising to a business audience. However, "hard" doesn't necessarily mean "impossible".
This article will guide you through everything you need to know about B2B advertising, including common types of B2B advertising, inspirational B2B advertising programs, and strategies to develop an effective B2B advertising program.
Buckle up and start now!
B2B Solution Infosheet for Magento 2
An all-in-one solution to increase conversion rate and boost sales for B2B business
Download PDF
Table of contents
What is B2B Advertising?
The term B2B advertising, also called trade advertising, is marketing efforts that are meant to communicate a business message to other businesses rather than to individual consumers. B2B advertising may involve the promotion of physical products such as office furniture, or services such as accounting consulting or logistics, which are primarily designed for businesses.
Unlike B2C, B2B advertising aims to meet the needs of businesses and organizations and promote goods or services to their decision-makers. Besides, consumers may make rapid decisions on whether a product or service is of interest while businesses often take it slow and go through a more complicated process. This is because the cost of products and services for a business can be higher and may require approval from various levels of management.
Related topics:
Why is B2B advertising so important?
It is undeniable that advertising is crucial in every business, as it helps you connect with other companies. And chances are, your target market will end up purchasing your products or services if they feel interested.
As a matter of fact, B2B advertising includes a lot of amazing benefits. However, we can see the three most important advantages as below:
Enhance brand awareness. Among a large pool of similar businesses, your company can find it hard to be outstanding and present in front of B2B buyers. Advertising can deal with that! It raises your target client's awareness of your brand, as well as related benefits of your products or services.

Promote products and services. George Felton, the author of "Advertising: Concept and Copy," believes that the main objective of B2B advertising is to get the word out that you have something exciting to offer. Whether it's a new product line, an expansion of the service platform, or an upcoming event, advertising can help promote all for you.

Boost profits and sales. A successful B2B advertising campaign can attract a lot of clients to your business, and eventually you gain more sales. Although you have to invest an amount of money in advertising at first, it will pay dividends over time if managed well.
4 common types of advertising to drive your B2B sales
The selection of the perfect media where the advertisements will be displayed is vital for the success of a B2B advertising campaign. There are several advertising media which can be categorized under four heads:
Print advertising
There's a myth going around for years now that says, "print marketing no longer works in the digital age." We beg to differ. In reality, numerous surveys have emphasized that: When it comes to making a B2B purchasing decision, people trust print ads much more than any other channel.
You can consider some following types of print advertising:
Newspaper advertisements. Undoubtedly, newspapers have the highest reach among other types of print advertising. Some well-known names we can list include The Wall Street Journal, Financial Times, The Economist, still attract a broad audience these days.

Magazine advertisements. Magazines can be used for niche businesses. They have a higher conversion rate, because the ads are targeted to the right B2B buyers.

Brochures. Brochures impart everything a company should know about the product/ service of another brand.

Fliers. They are handy and have a tremendous local reach. Fliers turn out to be very helpful for local businesses.
Broadcast advertising
Broadcast advertising includes audio-visual information and entertainment media like television, radio, and so on. It is one of the most effective media for B2B advertising because a brand story can be better understood via moving images and audio.
Television ads. They are often focused on brand building and creating brand awareness among prospective clients. These involve a large amount of time and monetary investments. But if done well, it's worth it and can be the most beneficial B2B advertising type.

Radio ads. Radio ads have both local and national reach and are more economical in terms of ROI (Return on Investment).
Paid social media advertising
Paid social advertising is incredibly useful in the B2C world, and has its own sets of advantages in a B2B setting, too. However, not all social media channels are appropriate to place your B2B ads.
A recent study has revealed that up to 80% of B2B leads come from LinkedIn, 13% from Twitter, and 7% on Facebook. The most significant challenge is that you need to target your audience properly, as well as provide them relevant, useful, and interesting content on your B2B product and service.
Learn more:
Outdoor advertising
Outdoor B2B advertising can prove to be the most effective advertising strategy if managed correctly, creatively, and at the right location. As the name suggests, outdoor B2B advertising involves placing advertisements in locations most visited by the target clients.
Outdoor B2B advertising can be classified into:
Banners & Hoardings
Wraps
Flags
Events and sponsorship
Automobiles
Read more: B2B Event Marketing: Everything You Need to Know
4 creative B2B advertising programs that will inspire you
LinkedIn: #InItTogether
In 2019, LinkedIn kicked off its second wave of the integrated brand campaign called #InItTogether. They launched a video telling the story of a woman named Diamond, who lives with her young daughter in a homeless shelter and is going to learn database management.
Then, Diamond meets another woman with a similar background that later becomes her mentor and connects Diamond with people on her LinkedIn network. With the ad campaign, LinkedIn shows its extensive reach beyond platform features and functionality, delivering to viewers on an emotional level.
The key takeaway for B2B advertisers: Brand impact videos can touch the audience's heart. Draw on relationships, community outreach, and customer stories to drive the message home.
Adobe: "PDF Like A Boss"
You might see little or no relationship between Adobe - an American multinational computer software company and Dr. Woo - a celebrity tattoo artist. Featuring such unexpected partners, Adobe's "PDF Like A Boss" campaign breathes a new life into the seemingly cut-and-dried Adobe Document Cloud offering.
The campaign presents how the product can help anyone work more quickly, efficiently, and on the go. For instance, Dr. Woo demonstrated how he uses Adobe Scan and Adobe Acrobat to move from idea to ink in a timely manner. Illustrating an abstract value proposition in a tangible example brings home the point: Adobe PDFs are cooler than you think!
The key takeaway for B2B advertisers: After all, who better to showcase the usefulness of your products and services than a satisfied client? So, real users should be an integral part of your B2B advertising strategy. Also, creative uses of a product or service that may be a little out of the ordinary, can get much more attention.
Workday: "Business Caddie"
Humour often falls flat in B2B advertising. However, Workday, an enterprise cloud applications company for human resources and finance, launched an ad showing how much easier life would be for an executive - starred by "The Office" actor Andy Buckley" - if he had a caddie - played by professional golfer Phil Mickleson - to assist him.
Together with smart casting, the cultural references make the video ad fun to watch and easy to understand the high-level potential of Workday's platform.
The key takeaway for B2B advertisers: Humour can add a lot to your advertising campaign. Consider the cultural relevance and opportunities to generate memorable content.
WeWork: "The We Company Story"
As more people are working remotely and alternative offices are becoming increasingly common, the shared workspace giant WeWork shows off its competitive advantage by explaining the data-driven process that goes into the design of its office spaces. WeWork differentiates itself from multiple co-working options popping up in cities all around the world.
The key takeaway for B2B advertisers: Ask yourself, "What unique selling point that sets you apart from your competitors?" Once you understand, deliver it in a way that shows your clients how much you care about their brand experience.
5 strategies to develop an effective B2B advertising campaign
1. Set SMART goals
SMART goals are created using a specific set of criteria that makes sure your goals are attainable. SMART is a common acronym that denotes Specific, Measurable, Achievable, Relevant, and Time-bound.
When creating a SMART goal, you work through each term to build a goal that shares exactly what needs accomplishing, when it needs accomplishing, and how you know you're successful. Setting SMART goals for your B2B advertising campaign helps a lot, because you can eliminate guesswork and generalities, set clear finish time, track progress, and identify missed targets.
You can also break up your main goal into a series of smaller ones, so that you can gauge their success more easily. For example, you can set some following goals:
Gain X new followers per month
Increase website traffic by X% by the end of month
Increase the sign-ups on the email list by X% in the next 3 months.
2. Have a plan in place
People often say, "Failing to plan means planning to fail." The most crucial aspect of any successful B2B advertising campaign is to have a solid plan in place, rather than going in blindly.
Make sure that you clearly define what your advertising goals are (as we've suggested above!), whether you want to generate leads or increase traffic and conversions. Then, write a set of activities that you and your staff will work together to meet your objectives.
Besides, having a schedule of when and where your B2B ads should run, as well as other steps you need to help you stay organized and create a consistent advertising scheme.
You may feel interested in:
3. Know your target audience
Targeting is an essential part of any advertising campaign. At first, it may be tough and time-consuming to find the right business customers for your company.
However, you can start by using quantitative and qualitative research, such as online surveys or face-to-face conversations, to identify your prospects. Once you identify the target group, you can build a buyer persona including your ideal business demographics, business type, culture, financial situation, and actual needs.
Learn more: What is Market Research? How to Do it Properly?
By knowing who your target business is, you can create a message that motivates your potential business customers to purchase from you. Think about the attitudes, values, and needs that you've learned to draft advertisements that prove you have something to help them deal with their pain points.
4. Choose the best media for your clients
Advertising to businesses and organizations is different from advertising to the public. Therefore, when it comes to determining what type of media to get your message across, you should consider thoroughly.
For instance, you can go with trade magazines, or stick with broadsheet or local newspapers, which discuss your niche and businesses within it. Or, you will find many more opportunities when being present in B2B events, which can connect you with a lot of businesses at one time and in one place. Whatever media you choose, remember to go where your business customers are.
5. Take advantage of social media
When putting together a B2B advertising plan, remember to incorporate strategies that you can utilize on social media platforms, especially business-related websites like LinkedIn.
Creating an online presence on such channels will help you increase the value that you deliver, and the amount of content that your B2B clients actually see. Even if they don't result in sales right away, they could eventually improve your reputation and help you keep in contact with your business customers.
Read more:
The bottom line
B2B advertising is dull and unattractive only when you have no idea of being more creative. But if you spend time thinking out of the box, you'll receive more fabulous results than you can expect.
We hope that through this guide, you've learned something exciting about B2B advertising, and know how to run an effective campaign. Get started and make your business thrive right now!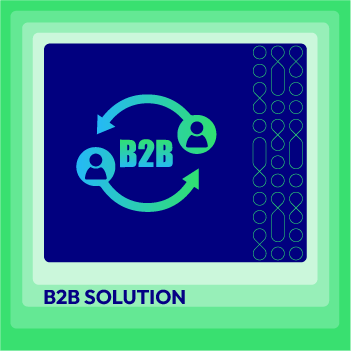 Discover Magento 2 B2B today and bring your wholesale business to the next level
Check it out!
Haley is a content creator at Mageplaza. When not working, she spends time on travel adventures, books, and food tasting. As growing up, she wants to read, learn, and experience more things to adapt herself to this ever-changing world.
Website Support
& Maintenance Services
Make sure your store is not only in good shape but also thriving with a professional team yet at an affordable price.
Get Started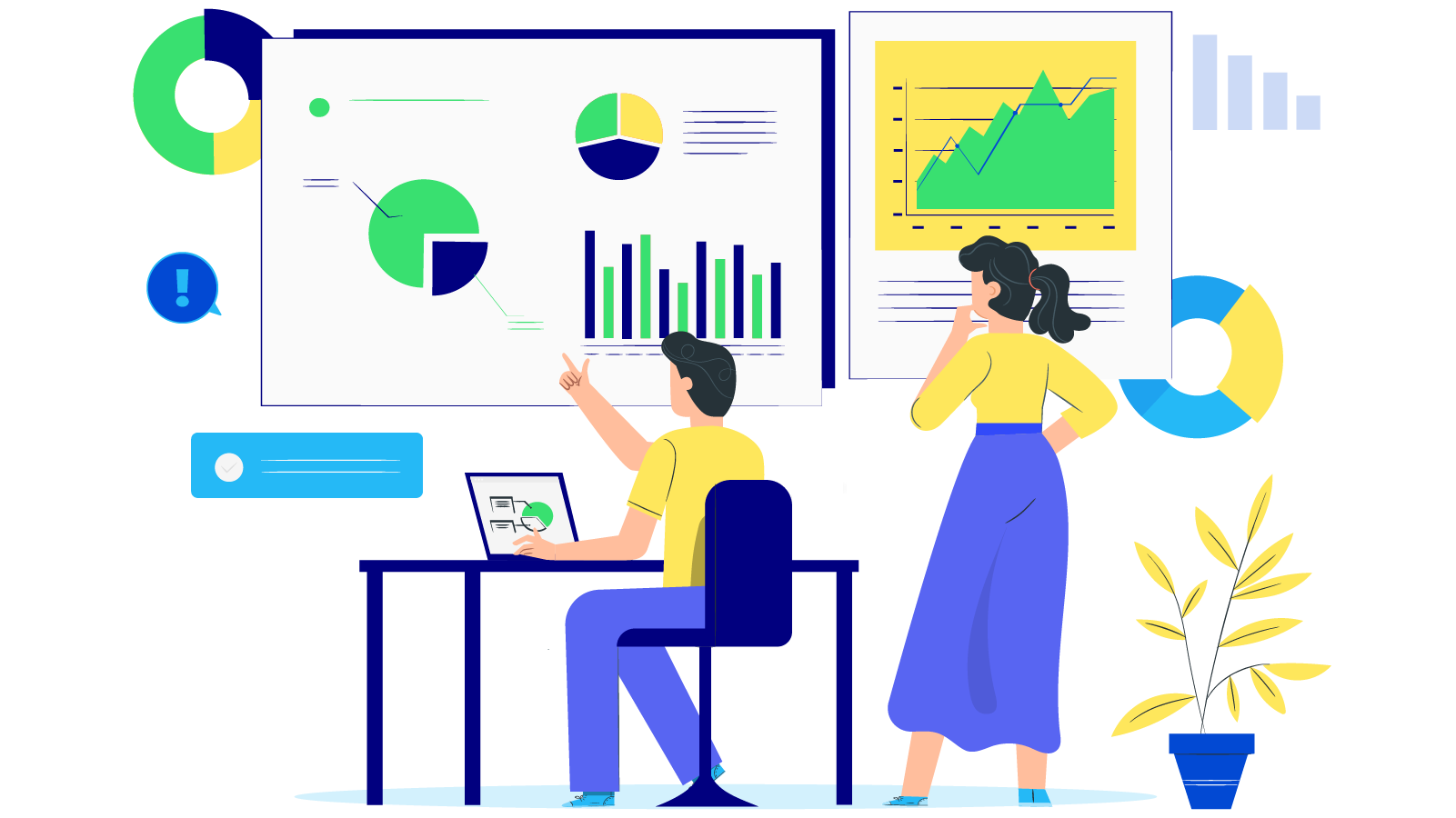 New Posts



Subscribe
Stay in the know
Get special offers on the latest news from Mageplaza.
Earn $10 in reward now!