What is a Workflow? Types, Examples & Guide?
The Most Popular Extension Builder for

Magento 2
With a big catalog of 224+ extensions for your online store
Do you know that inefficiencies make businesses lose 20-30% in revenue every year? Well, a pretty significant figure, huh?
Imagine losing that amount of money annually, all because your current way of working may not be as finely tuned as it could be. In reality, the most common of these inefficiencies is an inefficient workflow (e.g., a poor business process).
And that's where workflow management comes in. It involves making your business better by squeezing every last drop of productivity out of its pores to reach its full potential. It is all about helping staff and satisfying customers. It is something you need to embrace right now for the future.
This guide shows you everything you need to know about a workflow, so you'll be armed with the knowledge required to implement a streamlined workflow of your own. The contents are as follows.
Table of contents
What is a workflow?
Simply put, a workflow illustrates steps in a business work process, through which a piece of work goes from initiation to completion, and how these steps can be executed and automated according to a set of procedural rules.
Workflows occur across every type of business and industry. Anytime data is passed between systems and/or humans, a workflow is generated. They are the paths that describe how something runs from being undone to done, or raw to processed.
The concept of workflows is essential to the study of rational work and manufacturing optimization or informational processes - to avoid bottlenecks. Organizations usually use workflows to coordinate tasks with the purpose of improving organizational transparency, efficiency, responsiveness, and profitability.
Read more:
3 Types of workflow
The goal of any type of workflow is to get you from Point A to Point B. Perhaps you don't have a formal workflow for everything you do, but you probably have instinctively figured out a process that works for you.
There are typically three types of workflow in use, let's have a look at them to determine what they're best suited to.
Sequential workflow
This type is usually chart-based from one step to the next, always moving forward without ever going back. The next step is often dependent on the previous step having already been completed.
Imagine a sequential workflow as a connect the dots system: you have to follow the numbers correctly, one after the other to complete the big picture. Or, think of a manufacturing or production line task. When making cookies, a factory always follows the same sequence of steps, and you wouldn't go back to mixing dough once cookies came out of the oven.
State machine workflow
This type is less about following steps A through Z, but rather about the actual state of the product/ service at each stage. The workflow runs from state to state, and it's possible to regress to a previous state if necessary.
Think of this type as puzzle-solving, in which you are continually putting essential pieces in place to complete a project. State machine workflows are often used when creative elements in the process appear, or products and services that require extra input or review from clients and management.
Rules-driven workflow
This type is executed based on a sequential workflow with rules that determine the workflow progress, or essentially a higher-level sequential workflow. People use conditions to decide if expressions are "true" or "false," and the rules are modeled with the "if," "then," or "else" expressions.
This can be compared to following a blueprint to make one complete structure. A rule-driven workflow is useful when working on a variety of projects with clear goals but varying levels of "rules" or specifications.
Why do you need a workflow?
Workflow systems are being used today in industries as wide-ranging as marketing, finance, healthcare, and higher education. They have been fundamental to the development of artificial intelligence and machine learning systems, which have a significant impact on corporate workflows in every industry, thanks to their ability to process and extract value from big data.
Workflows can do a lot more than you think. Consider these following benefits of incorporating workflows into your business management.
Delineate work responsibility to different positions. Instead of your employees being uncertain about whose responsibility it is to complete a duty, or where their tasks lie, a workflow defines it for them.

Eliminate unnecessary work. A well-designed workflow can quickly expose redundant activities. These superfluous tasks waste valuable time that could be spent on more productive work, such as serving customers or emphasizing marketing activities.

Input rules. Instead of deciding at the moment when issues arise, employees can refer back to the predefined rules in workflows. This saves time, eliminates some of the guesswork, and boosts confidence in the organization's work capacity.

Give increased access to information. Essential processes may be reviewed at every point, ensuring that there are no issues or bottlenecks. This allows project managers to determine how well the process is running from the beginning to the end.

Get better business insights. Workflow analysis helps managers measure their business performance and identify areas for improvement. With modern workflow management tools, they can record and optimize performance in real-time across the entire enterprise.

Reduce project risk. Effective workflows make sure there are decreased delays in the schedule. They can also be responsible for reducing possible costs and disputes by limiting the need to redo work.

Improve the customer experience. Companies that formalize workflows and use a customer portal are able to deliver a superior customer experience by reducing errors and responding faster to customer complaints.. They are also likely to understand what clients want and react appropriately, which fosters customer loyalty and satisfaction.

Maintain business standards and compliance. Automated and well-defined workflows ensure that business norms aren't violated or bypassed. These workflows also improve compliance with regulatory requirements by making sure staff follow standard operating procedures without deviation.

Improve collaboration. Workflows can reach across functional areas of a business. For instance, onboarding a new hire involves HR, Finance, IT, and more. With a clearly defined workflow, each team's responsibilities are clearly articulated, making it easier to collaborate.

Help managers focus on strategy. When a system runs smoothly, managers don't need to spend a lot of time focusing on operations. Instead, they can pay attention to other tasks of their job, promoting business growth and development.
Workflow examples
Workflows are typically as diverse as the industries and people using them. The following are several simple examples of how workflows can be used in different industries.
Human resources. Workflows can dictate new hiring, onboarding, offboarding, annual training, and pay processes.

Customer service. Workflows assign investigations for customer complaints.

IT. Workflows dictate how each type of hardware/ software issue is addressed.

Healthcare. Workflow manages the receipt of a prescription from a physician through its filling and eventual pick-up processes by the patient.

Pharmaceutical manufacturing. Workflows can be used in quality control, such as raw material testing, medicine production, product packing, post-manufacture testing, and shipment preparation.

Military. The government deploys workflows to manage a hostile situation and follow the rules of engagement.
There are a number of workflow examples, but let's take a look at a specific one to get an in-depth understanding.
For example, how you onboard new employees can set the tone for their entire time with your business. Many employees are more likely to leave companies when they had a negative onboarding experience.
Manually onboarding new hires is inefficient and easily prone to mistakes. Therefore, if you want to improve your employee onboarding process, set up a workflow that delivers a consistent and standardized experience. Create a breakdown of every step of the onboarding process - from their very first day through their first month and first project. This helps new staff feel welcomed into the company and generates a space that encourages them to produce high-quality work.
A detailed employee onboarding workflow should look like this:
The HR department sends a welcome email with a link to the onboarding workflow.
The employee fills in and submits an online form. The system checks for any erroneous or missing information.
Using information the employee provided in the form, including a digital signature, the workflow system automatically creates PDFs for any required paperwork.
The system automatically routes these pieces of information to the IT department, which creates the relevant accounts, assigns security credentials, and sets up necessary training.
The system then routes all the information to HR, which sets up payroll, benefits, and compensations.
When all of the previous steps are done, the workflow system saves a copy to the internal network and emails a copy to the employee.
The workflow makes onboarding a new hire less painful for everyone involved. HR and IT can get all the information they need promptly and with no errors. There'll be no back-and-forth emails to clarify details.
How to create a powerful workflow
Setting up a workflow can take some time, but it is well worth the investment. This section will guide you through seven steps to build a powerful workflow so you can effectively boost your business performance.
Step 1. Identify your business resources
To replicate and improve current workflows, you need to understand how they are actually being handled now. Are they managed completely using paper forms? Are there any available digital forms? Where or whom do people send the approved or completed forms to?
Remember that resources that make up a compelling workflow are not just restricted to forms and operating procedures; they also include the staff involved in the current process. So, before creating a workflow for a particular process, talk to your employees, and learn about the problem they're facing in the present method.
For example, if you are creating a budget approval app, reach out to your finance team, and learn how to handle it manually. Find out what they really expect from a new workflow, and try to replicate it.
Step 2. List out all the tasks that need accomplishing
Workflows with little or no structure have a linear path of tasks to perform, while highly-structured workflows have a graph-like sequence of tasks to be completed in parallel, or conditional tasks before moving on to the next step. It is vital to get a thorough understanding of the task structure before you design a workflow.
For instance, a reimbursement approval workflow needs to fetch the initiator's expense data and pass it on to the manager. Then, the manager will view the data. If he/ she approves, it can be forwarded to the finance team for processing with a note of approval. Meanwhile, rejected claims have to be sent back to the requestor with specific reasoning.
Step 3. Assign roles for each task
Once you find out the task's nature and structure, look at the people who will be a part of the workflow. Some tasks could automatically move to the next step, while others may need to be approved or reviewed by someone before continuing.
You should note all relevant employees, their specific responsibilities in the process, and the information they require to complete the task smoothly. Based on that, create particular roles and establish accountability for each task.
Step 4. Create workflow diagrams to visualize the process
Now when you're done with the initial groundwork, you should start sketching out your workflow diagrams. By creating one, you can obtain the visual representation of the complete workflow.
Unless you are not very proficient with business process modeling, opt for a simple workflow management tool that allows you to create workflows using drag-and-drop visual tools. Choose a user-friendly tool that is easy enough to draw a workflow that is a digital version of the paper-based workflow regardless of process complexities.
Step 5. Test your workflow
If you've created the workflow, this should be the last step, right? Not really. You can't move your processes to a new workflow without testing it.
On the outside, every workflow might look perfect. You'll never know its flaws until you test it rigorously. Instead of doing this step yourself, involve the people who are part of the workflow. They can help you pinpoint problems faster and show what works and what doesn't. Collect their feedback and use the data to improve and modify your automated workflow.
Step 6. Train your team on the new workflow
Your new workflow may work like a charm, but it doesn't seal the deal. People do. Although people have been helping you provide input, design, and test out the workflow, they might feel hesitant to let go of their current practice. And most of it is the fear of the unknown.
So, a real-time training program will eliminate their hesitation and give them the confidence to utilize the new workflow. Sharing the "create workflow" process can provide them a better visual picture of the workflow, where each task is placed, and their specific role in the workflow.
5 Best workflow management softwares
Nintex
Known as one of the best workflow tools designed for intelligent process automation, Nintex can automate the processes of collaboration and content management platforms. It can be deployed both on-premises and in the cloud.
What makes this software outstanding is its easy-to-use and intuitive functionalities. Nintex allows teams to streamline work processes quickly, integrate content, and achieve better outcomes. The tool provides a people-driven design that is ideal for both everyday processes and complicated procedures.
Nintex's main features:
Business process automation
Workflow tracking/ management
Data connectors
Data-driven analytics
Forms management
Mobile process management
Nintex's pricing plans:
Standard edition: $875/ month for 10 workflows
Enterprise edition: $1,350/ month for 10 workflows/ botflows
Kissflow
Kissflow is called the buffet of workflow management software. The company has over 10,000 customers in 121 countries all over the world. Large enterprises such as Domino's, Pepsi, Flipkart, and Hubspot are using Kissflow to create a better business workflow.
Combining cases, projects, and collaboration with its core functionality, this cloud-based tool offers an all-in-one digital workplace for all work forms, both manual and automated. The simple visual interface lets users drag and drop elements to generate any number of apps without any coding. Users can either build on top of apps ranging across multiple categories like HR, IT, and Finance in their gallery or set up one from scratch.
Customizable workflows and dynamic routing let users adapt when requirements change or as teams scale. Users can prioritize their work and easily delegate tasks to the team members. They also get instant notifications when a task is complete. Furthermore, they can identify bottlenecks, track task flows, and significantly improve efficiency.
Kissflow's main features:
Unique 5-step app wizard
Collaboration features
Hands-off workflows
Attaching Google Docs/ Dropbox documents
Zapier support for SaaS integration
Android/ iPhone App
Kissflow's pricing plans:
Starter: $360/ month for 30 users (when paid annually)
Growing: $490/ month for 50 users (when paid annually)
Enterprise: $1,000/ month, starts at 100 users (only available on an annual subscription)
Process Street
Process Street is an awesome process-driven tool that adapts well to simple workflow strategies. While the software doesn't offer as much as other workflow management tools in terms of reporting and analytics, it is a good fit for teams with document-driven workflows.
Process Street breaks down workflow management into three chunks: handling documentation (creating, exporting, and embedding procedure templates and documents), running trigger-based workflows (random events initiated by a trigger, a client onboarding, for example), and programming scheduled tasks that run on an automated schedule.
With the focus on process documentation and workflow automation, Process Street is an excellent choice for teams that want a streamlined process framework without a maze of features to get lost in.
Process Street's main features:
Business process automation
Access controls/ permissions
Collaboration
Process mapping
Process modeling & designing
Process change tracking
Process Street's pricing plans:
Basic: $12.50/ month/ user (when paid annually)
Standard: $25/ month/ user (when paid annually)
Enterprise: Custom
ProWorkflow
Created in 2002, ProWorkflow was designed as workflow management software with flexible communication strategies. Its dashboard can be seen by clients, assigned staff, and contractors, and includes tasks, time, files, messages, invoices, quotes, and many more. In addition to seeing upcoming tasks and projects, users can look at the "Recent Work" tab to follow who is currently working on what.
This software also offers comprehensive messaging features that are seamlessly integrated with your existing email. Recipients can instantly reply to the message from their email client, and replies are then added to the project discussion.
Its mobile app works well with a touchscreen smartphone or tablet and provides core features like team messaging, task management, and time tracking on-the-go. Besides, it is an open API system, which means it can virtually connect with popular third-party business apps without any hassle.
ProWorkflow's main features:
Project manager
Branding and configuration
Messaging tool with one-click replies
Dashboards and status summaries
Open API
Individual & overview reports
Mobile and iPhone app
ProWorkflow's pricing plans:
Professional: $18/ month/ user, no user limit (when paid annually)
Advanced: $27/ month/ user, min 5 users (when paid annually)
Enterprise: custom
Zapier
Zapier is a brilliant choice for project and marketing management users because of its clean interface and easy app integration. In February of 2016, the company released multi-step Zaps, which allows users to build entire workflows using more than 500 integrations from email marketing and document sharing to project management and social media.
Its lean but capable dashboard allows the team to manage work efficiently. Zapier simplifies the way data moves between different web pages, so that teams can focus on things that matter.
Zapier's main features:
Integrate more than 2,000 web apps
Ongoing maintenance of all APIs
Ongoing sync among apps
Online user community
Try for free
Zapier's pricing plans:
Free
Starter: $19.99/ month (when paid annually)
Professional: $49/ month (when paid annually)
Team: $299/ month (when paid annually)
Company: $599/ month (when paid annually)
The bottom line
You can see that better workflow improves your productivity, employee morale, customer confidence, and revenues. These are things that you can not afford to ignore.
Hopefully, this guide has provided you enough information that you can go ahead and improve your workflows for the better. The sooner you embrace workflow management, the better long-term prospects for your business will be. Do it right now for the future of your business!
Website Support
& Maintenance Services
Make sure your store is not only in good shape but also thriving with a professional team yet at an affordable price.
Get Started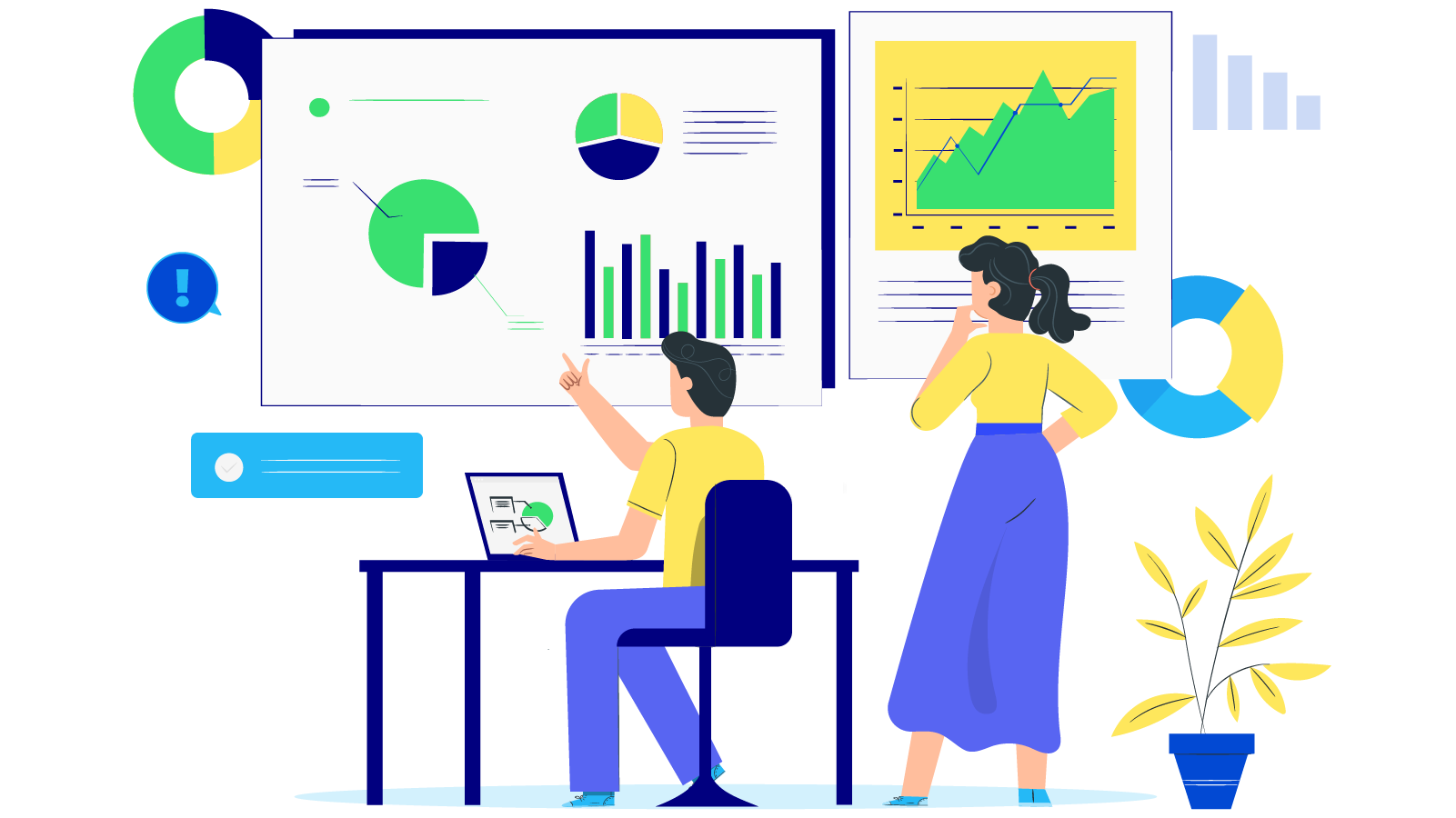 New Posts



Subscribe
Stay in the know
Get special offers on the latest news from Mageplaza.
Earn $10 in reward now!