Clever ways to succeed in eCommerce marketing campaigns
The Most Popular Extension Builder for

Magento 2
With a big catalog of 224+ extensions for your online store
Talking about eCommerce marketing, it is actually the practice of using promotional strategies and tactics to draw customers' attention, drive traffic to your website and converting those potential visitors to your paying customers. Furthermore, marketing purpose also is maintaining loyal customer relationships.
A complete ecommerce marketing strategy is often made up of on-site and off-site marketing tactics. Via this topic, we hope that you can have the best advice and directions to execute your marketing campaigns to build your brand awareness, drive customer loyalty, and ultimately increase online sales.
Below are revolutionary ideas you must try once for your marketing campaigns.
Main Contents
Essential ideas for your Marketing Campaigns
Promote your campaigns using banners

As I mentioned above, there are various ways to promote your products on e-commerce websites. But a good e-campaign is the one who can provide appealing and substantial visibility for your brand image as well as your products. And among things, onsite banner is the easiest yet effective to help you implement your promotion campaigns.
A web-based business promoting campaign involves putting a banner slider on your site to focus on a particular item or brand that you offer. The banner can either be something that you make on your own if you have some designing skills and interest, or it very well may be given by the outsourcing agency.
Since this kind of advertising method is a frontend interacting with potential customers, you should think about the way to optimize it. Here are five steps you must keep an eye on when running a banner campaign:
Define your target audience
Clarify the purposes to use specific banners
Contents and images used
Design: size, color, text font, how you organize content
Playing banners and observe the results to improve it later
Hardly almost people succeed with their campaign right at the first time running. So if you don't see the instant result with your banner campaign, that doesn't necessarily mean that it was a wrong investment. You should know that even customers didn't join your promotion campaign, they still keep in mind your products and your brand name. If your image is craved deeply in the customers' minds, when they need a solution related to, they will surely look for you first. Showing banner sometimes becomes the tool to rank you at the top of the mind of your target customers. Undoubtedly, it is not a poor investment in the long term.
Offer appealing loyalty programs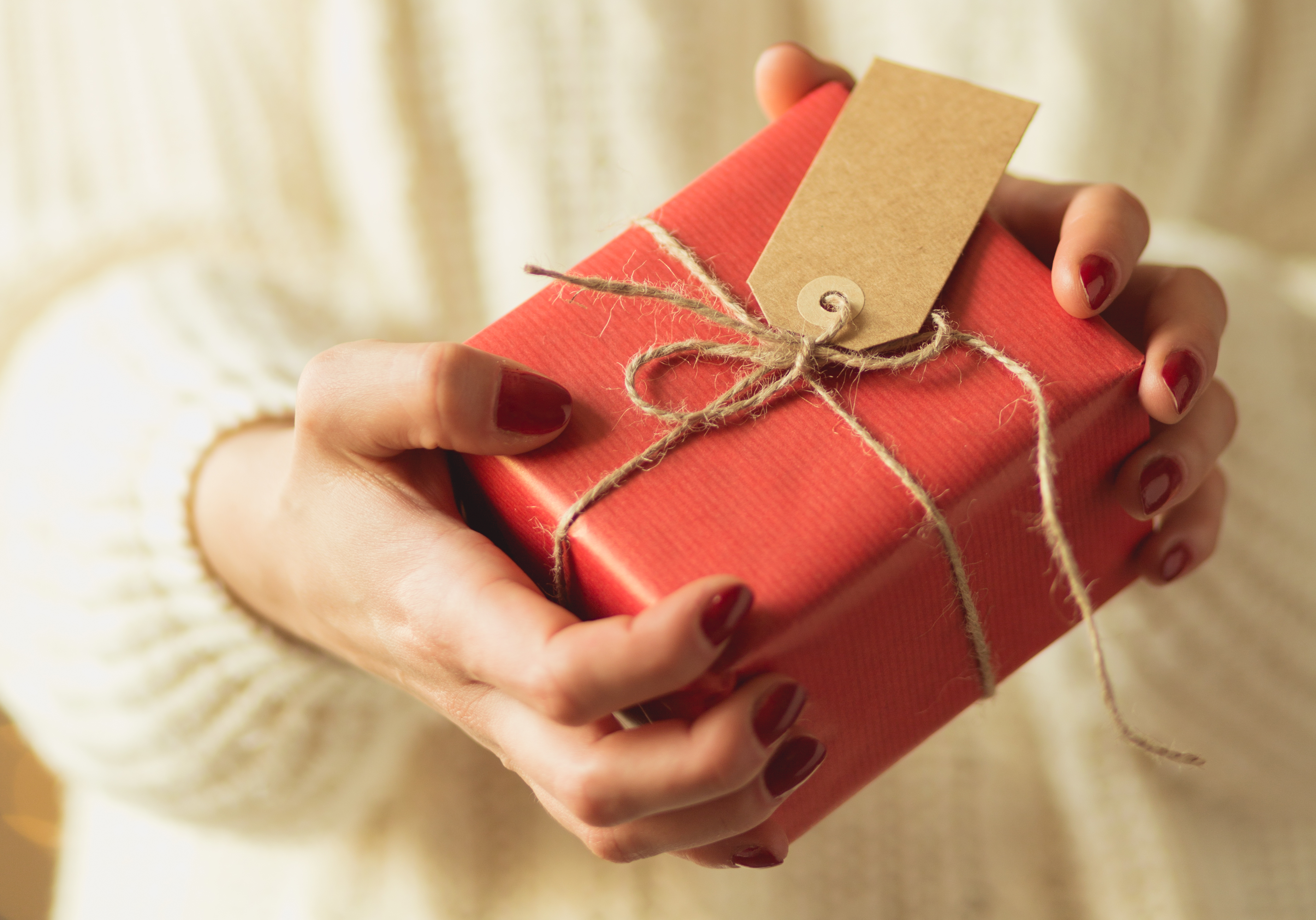 Don't you know that customer retention is the most cost-effective approach to nurture your sales over time? Let me give you some proof numbers: According to Stitch Labs, repeated customers account for 22% revenue of an online store, while making up just 11% of the total customer base. Also, they spend 15% more over a year.
So how to build an effective loyalty program in which drive your target customers to become the repeated one? Below are the three most used tactics for your loyalty campaigns:
Reward point-based program: The most popular loyalty approach in which customers receive additional points after conducting a particular activity such as purchasing, reviewing for a product used, referring their friend or to social channels, etc. Customers can redeem those points to make another purchase on owned stores. That's how e-stores encourage the retention rate of buying from first-time customers.

Membership program: This is another way to offer a special deal for high engagement customers. Online stores can create various membership products for different customer bases. Owners of these products can upgrade their packages to a higher one to receive more benefits. Membership program is mostly used in the service business such as gym, yoga, education, spa, airline, and so on.

Order and Customer data based discount: Store admin can also set discount rules for specific customers whose orders are qualified such as reach a total order quantity, order value, order frequency in a certain time, etc. These rules attract any customers and push them to buy your items instantly with tempting discounts. For example, clients who have purchased at least 3 times on store in one month will be offered buy 1 get 1 free program.
Referral marketing to expand brand awareness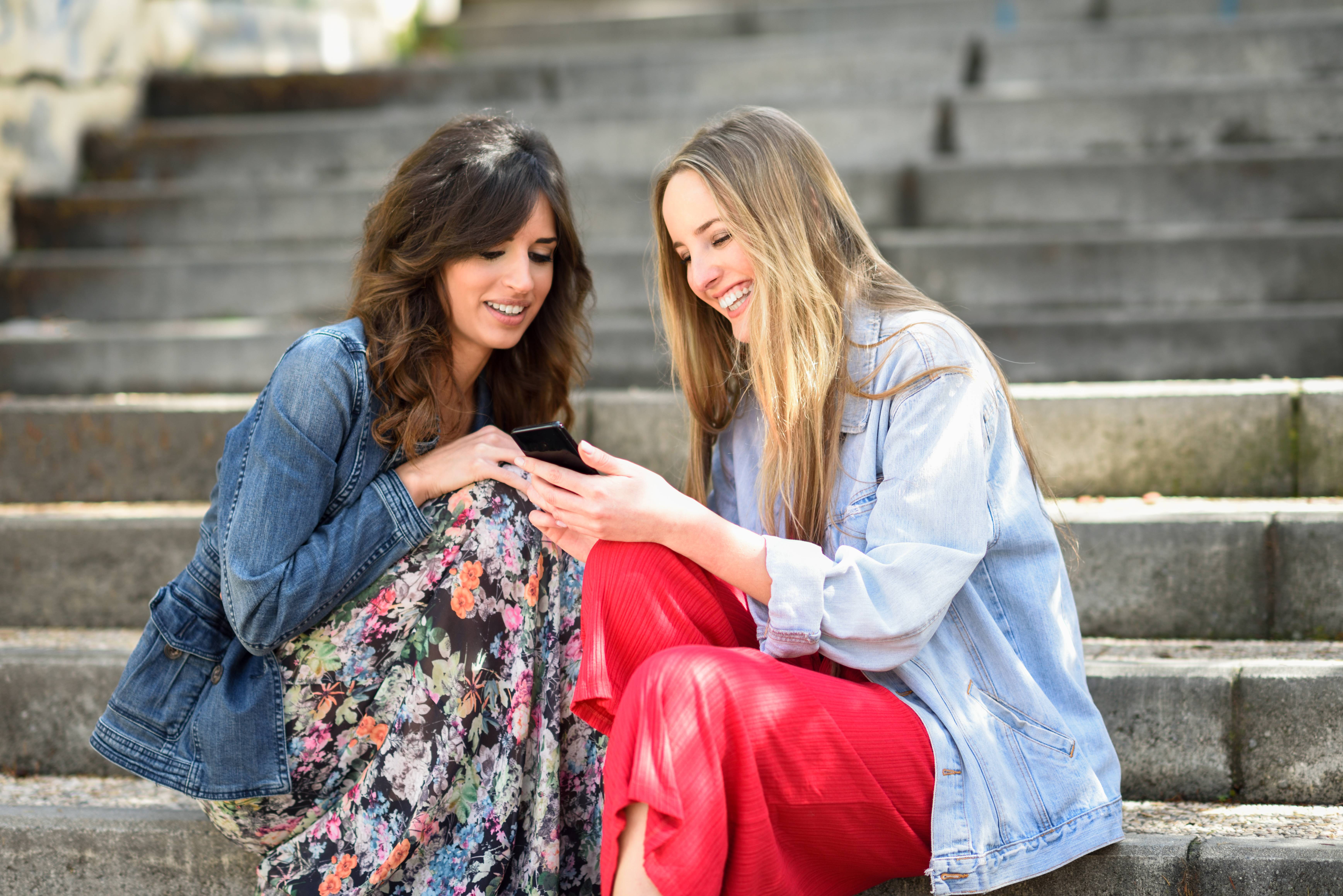 I would love to talk about affiliate marketing in this tip. With affiliate marketing, e-commerce can enhance your reach quicklier, and deliver your message to the as much as audiences on the Internet.
We call affiliate as a long tail because there are a huge number of individuals who can promote your websites besides the big agencies and expert companies. These people are normal in life, but they form a community that affects any businesses in the ecommerce industry. So caring about affiliate marketing is a wise way these days.
One plus of affiliate marketing is that your ecommerce business only pays affiliates after the sales are recorded. So I can say that affiliate marketing is the most cost-saving and easy to control marketing method.
Beside increasing exposure and brand awareness, the benefits of affiliate marketing include:
Strong Return on Investment (ROI)
Large social proof
Enhance Credibility
Multiply Brand Embarassdors
Generate User Content
Provide purchasing incentives: Coupons
You might hear about coupon many times when purchasing online. Even, almost of us have applied coupon once in a while, right? So I am going to list some highlight reasons why we use coupon in our marketing campaigns:
Simple to implement: A coupon code can be sent to the specific customers via emails or SMS in the campaign duration. This is limited and conditional coupons for specific customer groups. Or sometimes, it can be published on seller websites so that any visitors can reach the campaigns. Customers having the coupons in hand can always apply it at the checkout page easily in the duration date.

Easy to track campaign effectiveness: Online stores can always generate the specific coupon type to identify each campaign. For example, Mageplaza reward 10% discount coupon for the first purchase of a customer, in which they can use coupon code WELCOME10. On Valentine's day 2019, Mageplaza offered a coupon named COUPLE25 for customers who buy two extensions in order.

Effective sales booster: Why coupon undoubtedly boost your sales? Let's think about how customers can use coupon? They must make a purchase in your stores! Hence, for each coupon used, meaning that an order is completed, you gain some revenue. It is eventually used to motivate customers to buy more from you with coupon codes.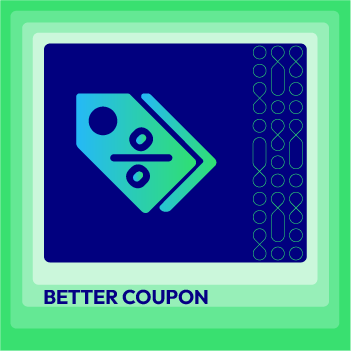 Boost sales by taking advantage of discount powers with the Coupon Code extension
Check it out!
Marketing Solution Package and it's outstanding functions
If you are wondering how to implement those marketing tactics into your Magento 2 stores, you can definitely account for Marketing Solutions packages which combined various and high-quality extensions supports for different marketing campaigns for your stores.
Followings are highlight functions of those modules. For further details and pricing information, please visit the package here.
Get Marketing Solution Package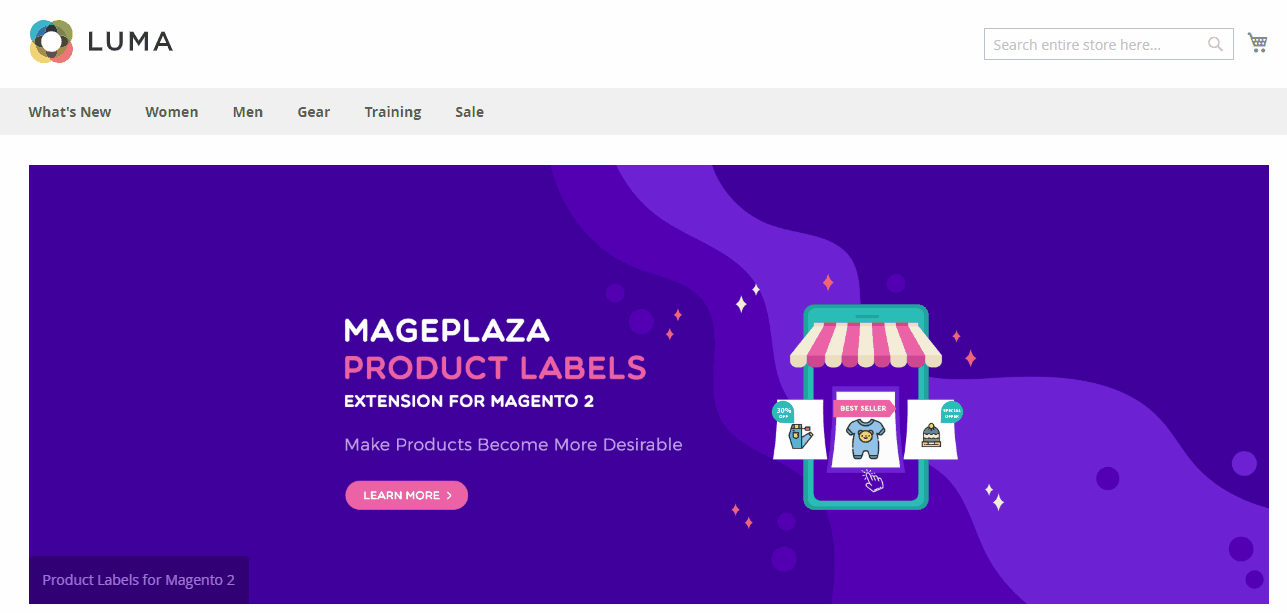 The first recommended tool in this package is Banner Slider extension. It is a powerful marketing tool that enables store admins to add unlimited eye-catching banners on websites' home pages and other pages. The extension enhances visual effects, and user experience on your sites hence increases CTR for your promotional campaigns.
Outstanding features supported:
Various sliders with unlimited banners
Multiple animation effects to show sliders
Able to customize slider design
Advanced demo templates which are editable
Put banner sliders at any place
If Banner Sliders supports promoting your items, Advanced Magento 2 Promo Banner will garnish store sites with specific promotions banners in various styles, especially slider and pop-up. Promo Banner module assists stores to attract customers and notify them about any store updates such as sales campaigns, upcoming events and the latest news in real-time.
Support 6 display styles of promotion banners
Set up a schedule for Promo Banners showing
Easily customize banner dimensions
Assign conditions to promo banners
Insert promo banner anywhere using: Selection, Widget, Snippet
Attach redirection URL when clicking to banner
Auto close and auto reopen banner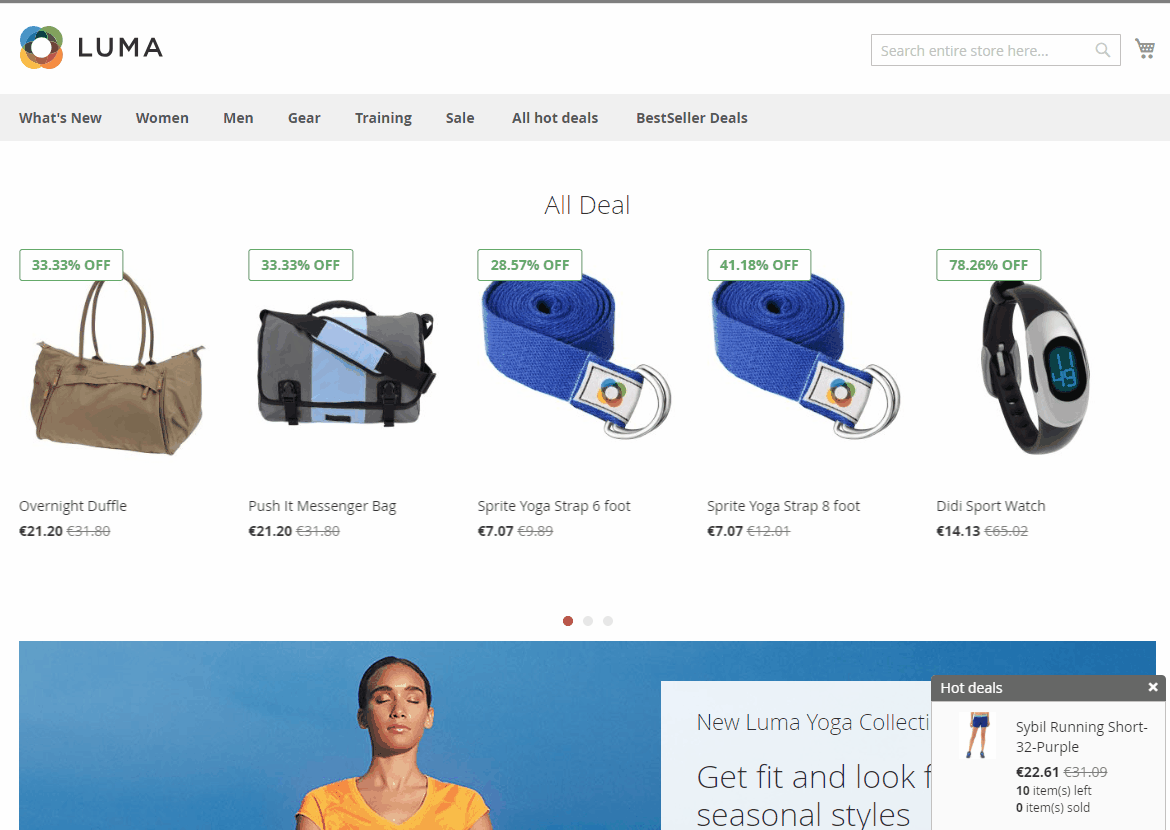 Flash sales have a profound effect on customers' shopping behaviors of customers. It can be the sensitive touchpoints that drive them to buy your items right at the selling point of any shopper. Magento 2 Daily Deal module allows online stores to highlight outstanding daily deals to motivates customers to purchase as quickly as possible. Daily Deal extension by Mageplaza is a powerful sales booster boosts for e-commerce websites.
Show daily deals with countdown timer
Easily configurable limited daily deals
Easy to configure 4 types of deal pages
Support sidebar widgets
Display floating deal slider
Customizable deal label
Easy to manage daily deals
Display daily deal blocks at any place using widget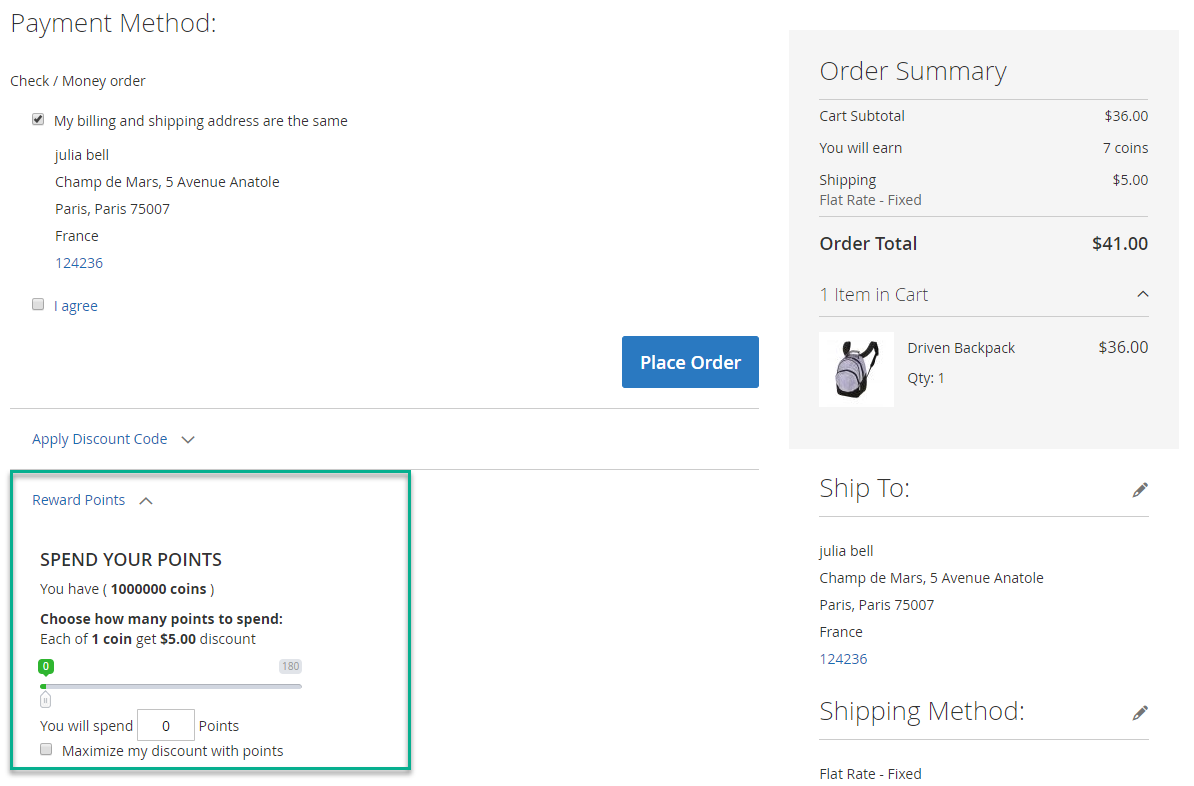 A point-based reward program is undoubtedly a profitable marketing approach for your loyal customers. To help you convert your first-time buyers into loyal customers, Magento 2 Reward Points Extension is a powerful tool that helps e-stores build an automatic point earning and spending system. By this, stores can drive more sales and have their customers return over time.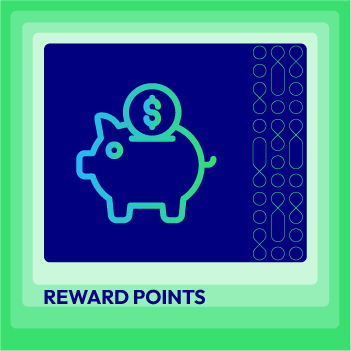 Reward Points Extension for Magento 2
Convert occasional customers into loyal members by creating a reward system
Check it out!
For highlight features of Reward Points module, you can refer the list below:
Reward Points for purchases
Customizable points labels
Points spending slider
Earning/Spending Rules
Social Sharing
Reward for Behaviors
Sell by points
Reward for referring friends
Support API
Import/ Export Reward Points
Milestones Program
Reward Points expiration
Reward points indicators
Refundable Reward points
Track Reward program via advanced report
Compatible with Mageplaza GDPR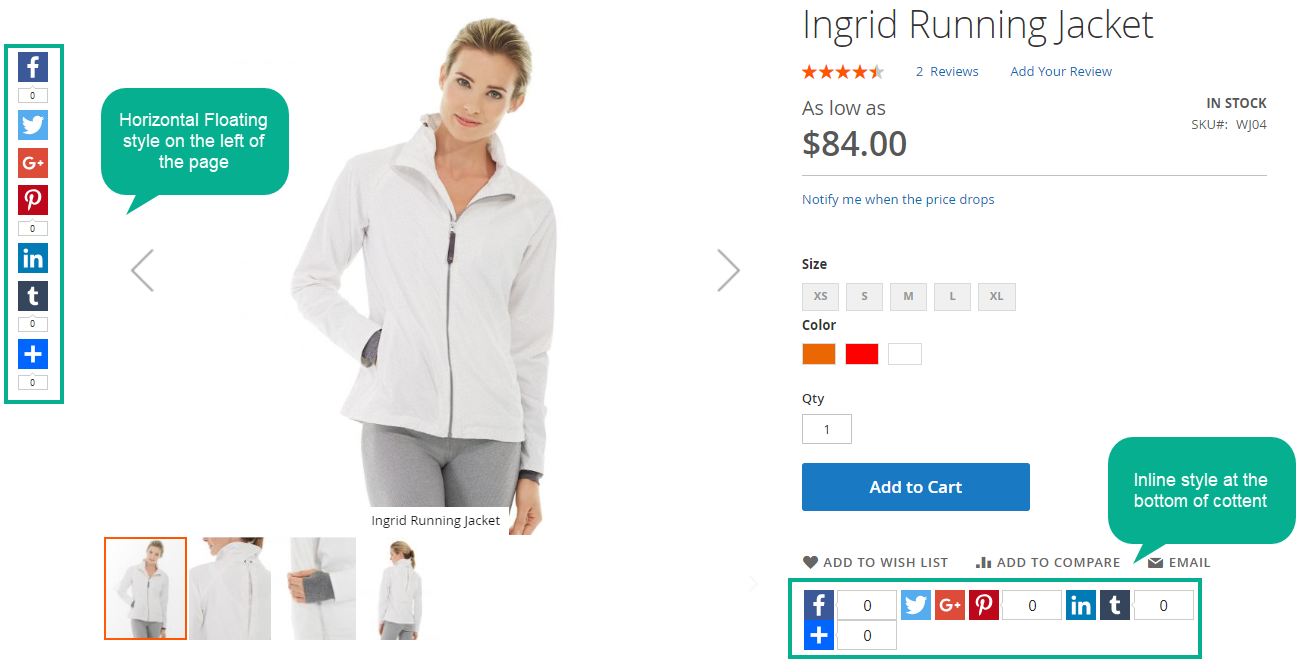 Being an assistant tool of your Referral Marketing strategies, Social Share for Magento 2 is a proper solution to allow customers to share their experiences with multiple social channels. This is an excellent method to promote store brand name, draw traffic to your site and also improve site ranking effectively.
The module is equipped with advanced functions:
Show various sharing buttons on websites
Multiple Floating styles and inline styles to show sharing buttons
Customizable sharing buttons
Display sharing buttons at any position using snippets
Support Thank-you popup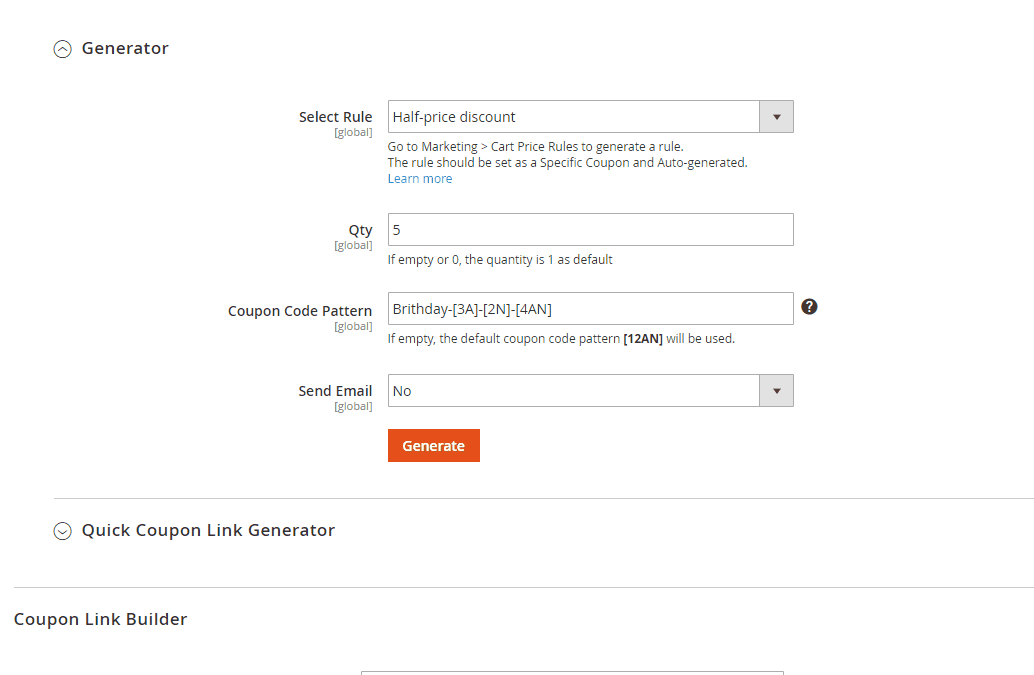 Generating coupons becomes much easier using this module! Magento 2 Coupon Code extension helps create coupon codes and cut down workload for admins yet improves customer experience. Also, admin can import code from other platforms to Magento stores. There are two types that customers can get their coupon code: via emails or auto-applied via private coupon links.
Create coupon codes using shopping cart rules
Suport API
Support quick link for generating coupon
Coupon codes can be imported from CSV files or plain-text
Auto-apply coupon codes via URL links
Instantly send coupons to customers emails
Helps stores comply GDPR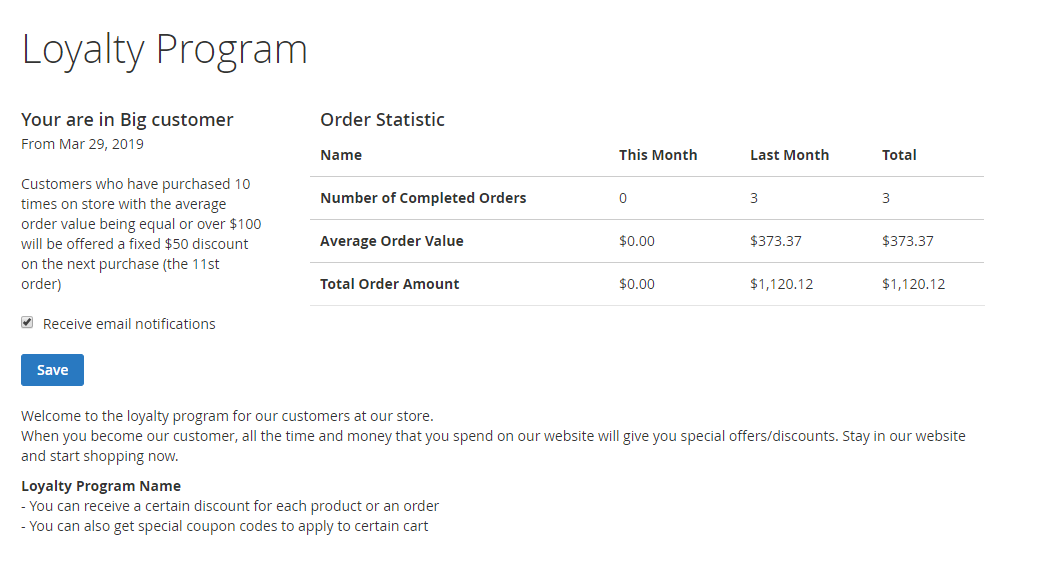 If you are looking for a tool to build effective discount programs for your loyal customers, this is the must-try extension for you. Magento 2 Loyalty Program extension helps store admins to set up multiple exclusive discounts for loyal buyers based on their order and customer data.
Let's take a look at its highlight features below:
Provide specific discount by order & customer data
Set up discount rules based on order history
Send emails to loyal customers
Show loyalty program page with detailed statistics
Manage loyalty levels via grid
Estimate expiration date of loyal program (upcoming feature)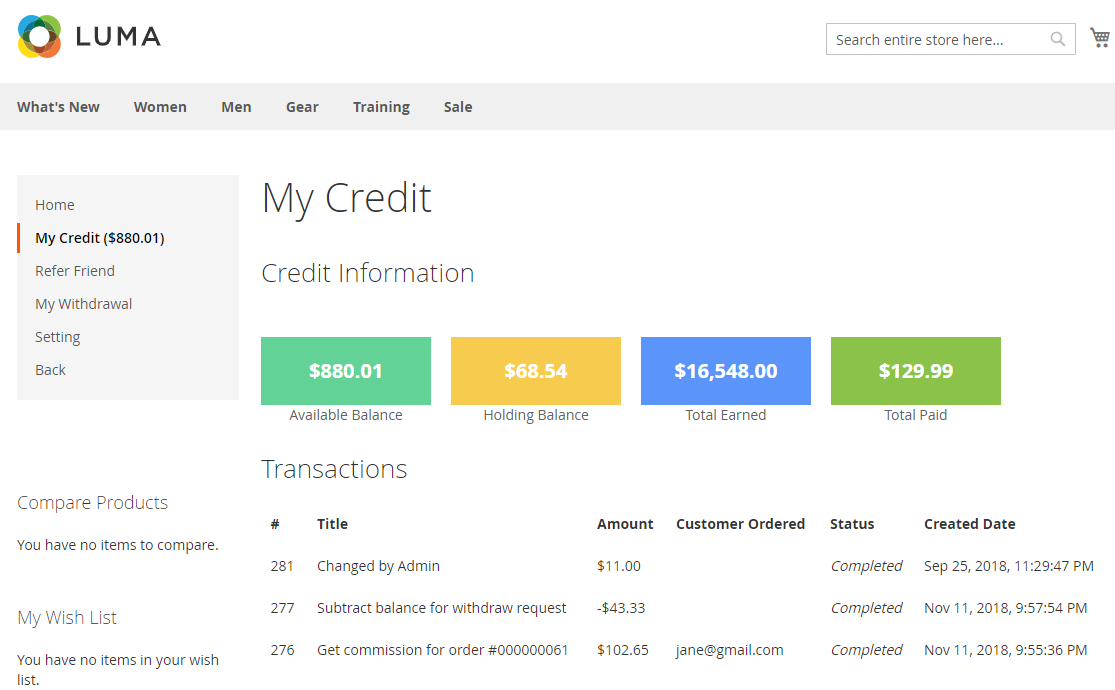 Helping online stores manage and control their affiliate programs is the main function of this module. Unlimited affiliate campaigns can be generated with smart and friendly referral links. It is highly recommended for multi-level marketing campaigns.
Followings are outstanding features of Affiliate extension from Mageplaza:
Generate multiple affiliate programs
Allow multiple commission tiers
Various commission payment methods
Refer a Friend
Affiliate banners with links
Affiliate Reports with details
Import/ Export affiliate data
API supported
Affiliate URL Styles
Affiliate Groups
Final thoughts
You have been introduced best pratical tips for your marketing campaigns. Especially with the assistant of Marketing Solution Package, we are ensure that Magento stores can have a positive improvement on your customers behaviours, and enventually earn a better sales result.
You can see more useful advices and tips for boosting your sales directly via our 5 Sale Booster ideas here.
Website Support
& Maintenance Services
Make sure your store is not only in good shape but also thriving with a professional team yet at an affordable price.
Get Started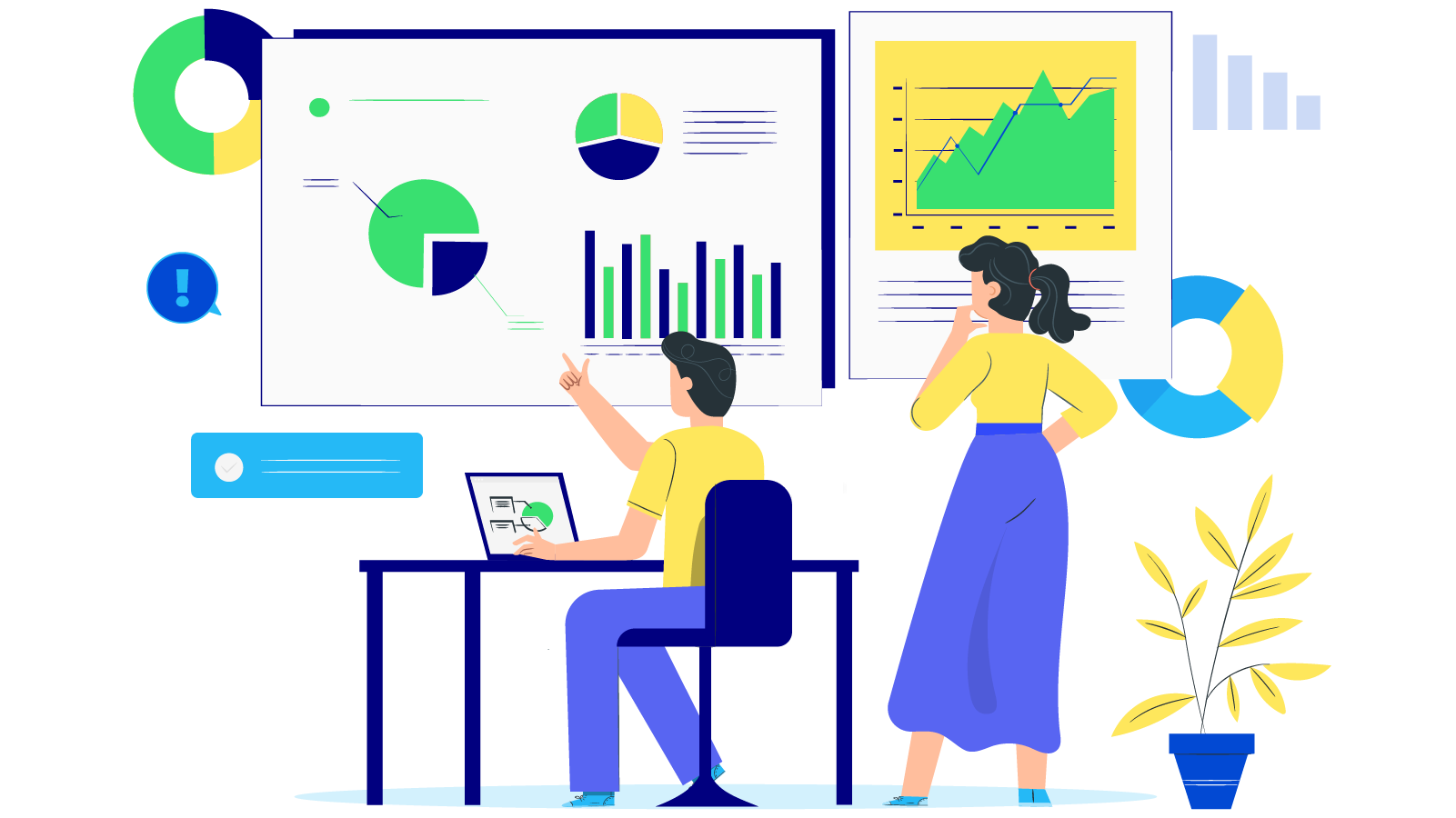 New Posts



Subscribe
Stay in the know
Get special offers on the latest news from Mageplaza.
Earn $10 in reward now!