Magento 1 vs Magento 2: Top 8 key differences [2023 updated]
The Most Popular Extension Builder for

Magento 2
With a big catalog of 224+ extensions for your online store
The release of Magento 2 has been a massive event and left wonders, including the unending comparison of the 2 versions. In general, the biggest difference between Magento 1 and Magento 2 lies in their architecture and technology stack. Magento 2 was developed as an upgraded version of Magento 1, improve addressing several limitations and introducing new features relates to SEO, site speed, security, and so on.
In fact, there are many Magento store owners who are still running their businesses on the outdated Magento 1 version because of their confusion and lack of understanding about the differences between the two versions. As a result, to thoroughly clarify the improvement of Magento 1 compared to Magento 2 and give store owners a clearer vision, in this comparison, We would like to delve into the 8 key differences between these two versions.
Table of contents
Magento 1 vs Magento 2: Overview
However, before reaching the main part, let us give you an overview of these two Magento versions.
Magento 1
Magento 1, also known as Magento Community Edition or Magento 1.x, is an open-source e-commerce platform launched by Varien Inc. on March 31st, 2008. Including outstanding features, it supported shop owners to do almost anything like a "real" store and quickly dominated the e-commerce market. In 2011, Magento Inc. was acquired by eBay Inc., and in 2015, it was further acquired by Adobe.
However, In June 2020, Magento 1 reached its end of life (EOL), meaning that official support and updates are no longer provided by Adode. The last major release of Magento 1 was recorded in 2014.
Magento 2
Magento 2 is the next generation of Magento 1. It is a powerful and feature-rich open-source e-commerce platform developed by Adobe. Announced in 2010 and released in 2015, Magento 2 has addressed the limitations of its predecessor, Magento 1, and provided merchants with an enhanced and more efficient e-commerce solution.
Recently, the latest version of Magento, Magento 2.4.6 which was released on March 14, 2023, is considered the most innovative version with more than 300 quality fixes and enhancements.
Difference between Magento 1 vs Magento 2
So, let's embark on this journey of exploration and discover how Magento 2 sets itself apart from its predecessor, Magento 1.
Magento 2 Migration Service
Let's unlock the latest features and functionalities, while protecting your store from security breaches!
Get free consultation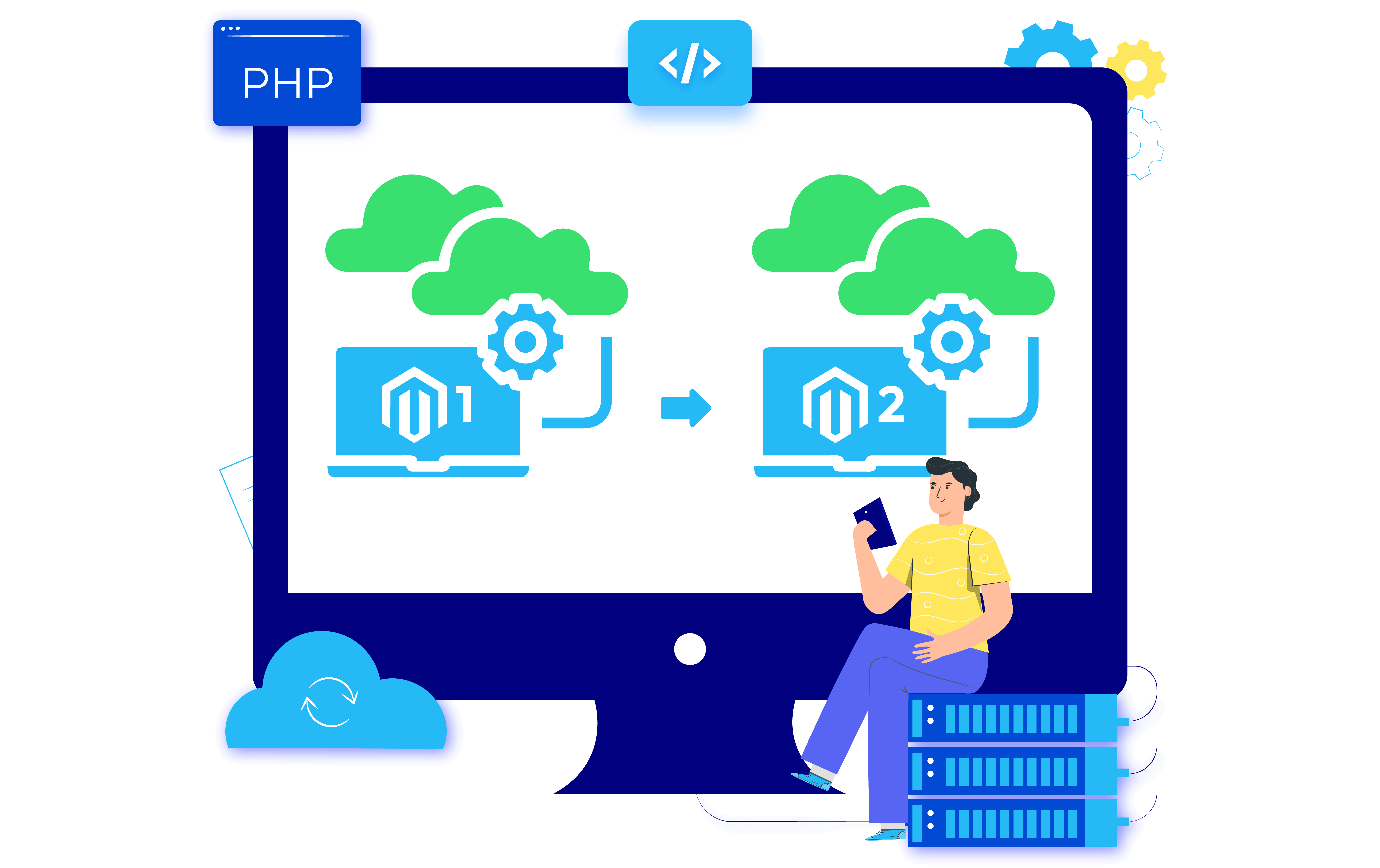 1. Performance
Magento 2 was specifically designed to address the performance limitations of Magento 1 and introduce significant performance improvements. Here are some key differences in which Magento 2 offers performance enhancements over Magento 1:
Page Load Speed: Magento 2 boasts faster page load times from 2 to 3 seconds compared to Magento 1. To load Homepage pages, Category pages, and Product pages, Magento 2 loads in less than 1.5 seconds, even without using the user interface caching. With the introduction of full-page caching and improved indexing mechanisms, Magento 2 reduces the server processing time and delivers cached content to users, resulting in faster page rendering.

PHP version: Magento 2 supports the latest version of PHP (starting with PHP 5.5x) and includes PHP 7 too. These versions include security fixes and new enhancements. Noticeably, the most innovative version of Magento 2 supports PHP 8.2 for high performance while its PHP 7.4 will be discontinued support.

JavaScript and CSS Optimization: Magento 2 combines and minimizes JavaScript and CSS files, reducing the number of requests made to the server and improving the loading speed of web pages. This optimization technique helps in delivering content more quickly to users and enhances the overall performance of the site.

Varnish Cache Integration: Magento 2 has native integration with Varnish Cache, a powerful HTTP accelerator. Varnish Cache helps in caching HTTP requests and delivering cached content directly to users, reducing the load on the server and improving response times.

Checkout Performance: The checkout process in Magento 2 has been optimized for improved performance. It features a streamlined and simplified checkout design, reducing the number of steps and improving the overall speed of the process.

Asynchronous API: Magento 2 supports asynchronous web APIs, enabling parallel processing of API requests. This improves the overall system performance by reducing the time required for API calls and allowing other operations to proceed simultaneously. This leads to better conversion rates and a smoother user experience.
2. Admin
Compared to Magento 1, the admin page in Magento 2 is very intuitive and user-friendly.
2.1. General admin interface
The Admin Panel is so easy to configure and use and includes a modern and user-friendly interface. It's organized more and divided into main categories like Sales, Products, Customers, Marketing, etc. Besides that, it has the ability to view all sub-categories with just one click on the main menu.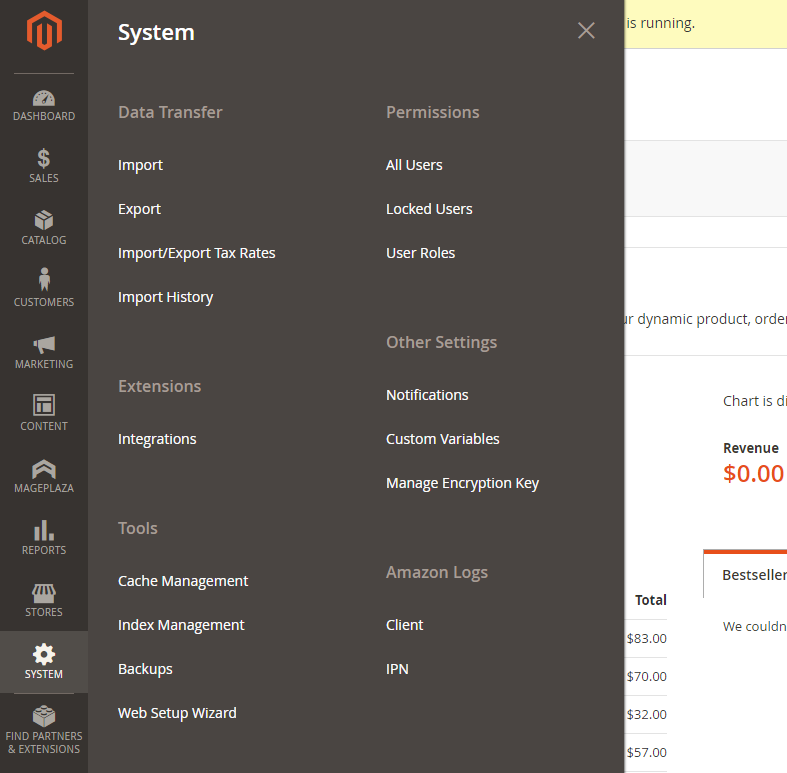 Another great feature of Magento 2 is the Grid Management. Admin can actively hide some columns in the Grid as Grid Order or Grid Customer. You can also select columns from the available list on the admin page.
2.2. Dashboard
In the new system, you can find the essential information in one place. The Dashboard page gives you an overview of lifetime sales, average order amount, last orders, top search terms, most viewed products, new customers, etc. It also displays the financial data, so you can see the overall status of your business at a glance.
2.3. Manage Products
Creating more new products is also simpler. The new system will guide you through a simple step-by-step process. A prominent innovation here is that Magento 2 allows admins not only to upload product images but also to upload the promotional videos of that product.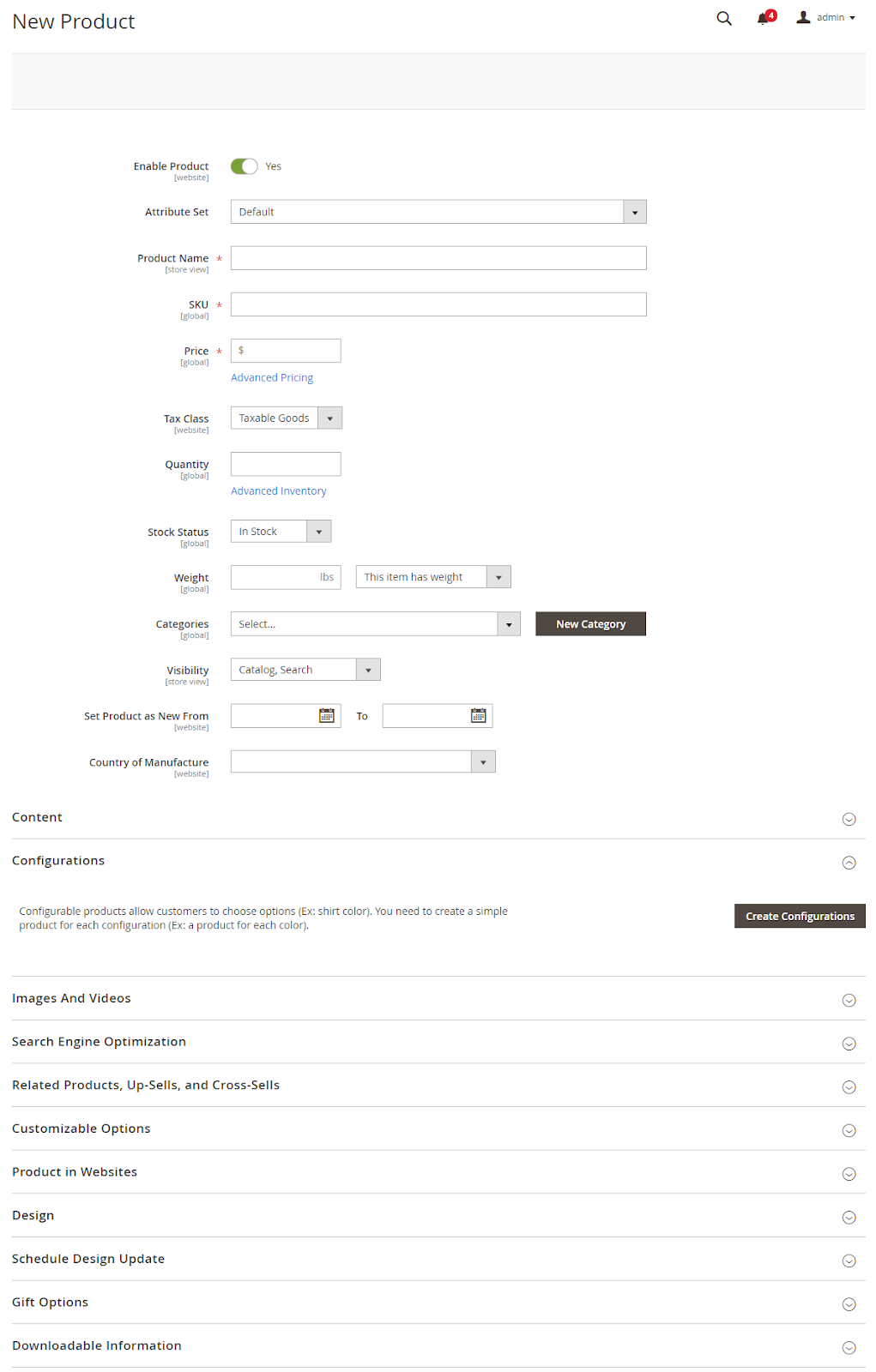 2.4. Manage Orders
Your orders page displays a list of all orders placed in the store. You can sort them by the status in the Status column. If you want to update in bulk or view all of your pending or processing orders, you can find them quickly and easily.
You can also take some actions such as Hold, Cancel or Print Order for an order. It also has the ability to export orders via CSV at the top right of the order if you want to view all of your order information in a spreadsheet.
The order of the Order will begin with 0000000001 and increase to 1 for each subsequent Order. This makes admins easy to figure out how many orders you have received.

2.5. Manage customers
In Magento 2, you can view the customer list as a list of products or orders and add/remove columns, change the default view, export to CSV file, or take many actions such as deleting customers or assigning for the customer group. Especially, you can also manually add customers if you want to receive orders via phone.
In the Marketing section, you can find all the available tools in Magento 1 for Promotion, Communications, SEO & Search, User Content.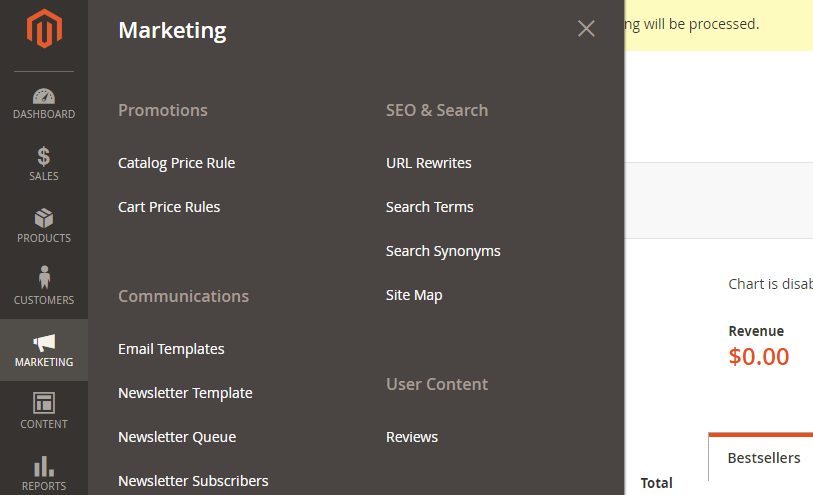 2.7. Content
The Content Management Interface also uses Magento 2's specify Grid, which helps you manage your posts better. This helps admins create more Content pages without having to add WordPress or Drupal to the Magento site.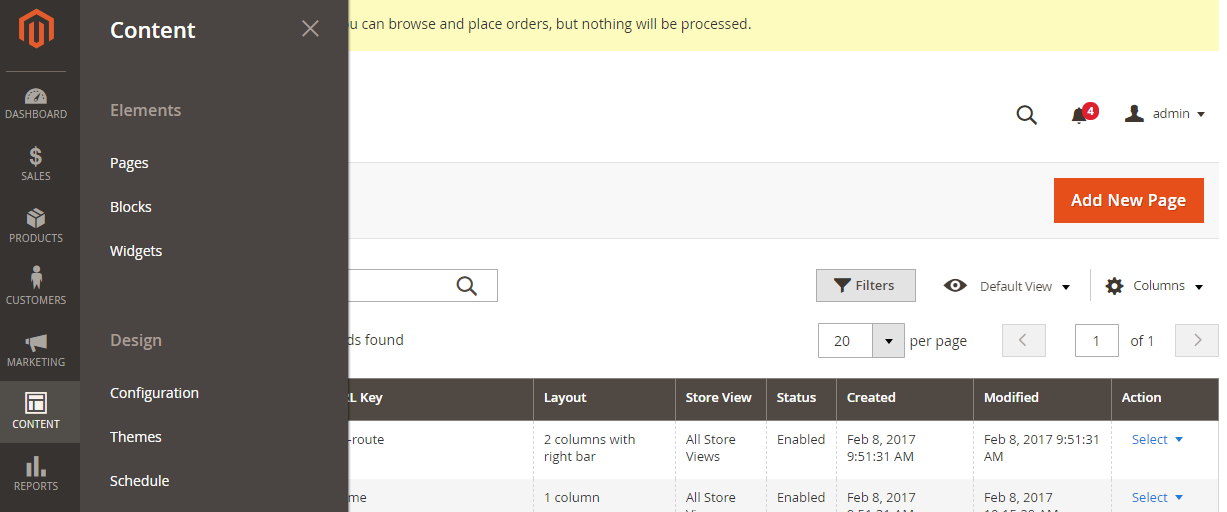 3. Frontend
3.1. Luma theme
Luma Theme in Magento 2 looks more beautiful than available themes in Magento 1.
Below is a theme in Magento 1: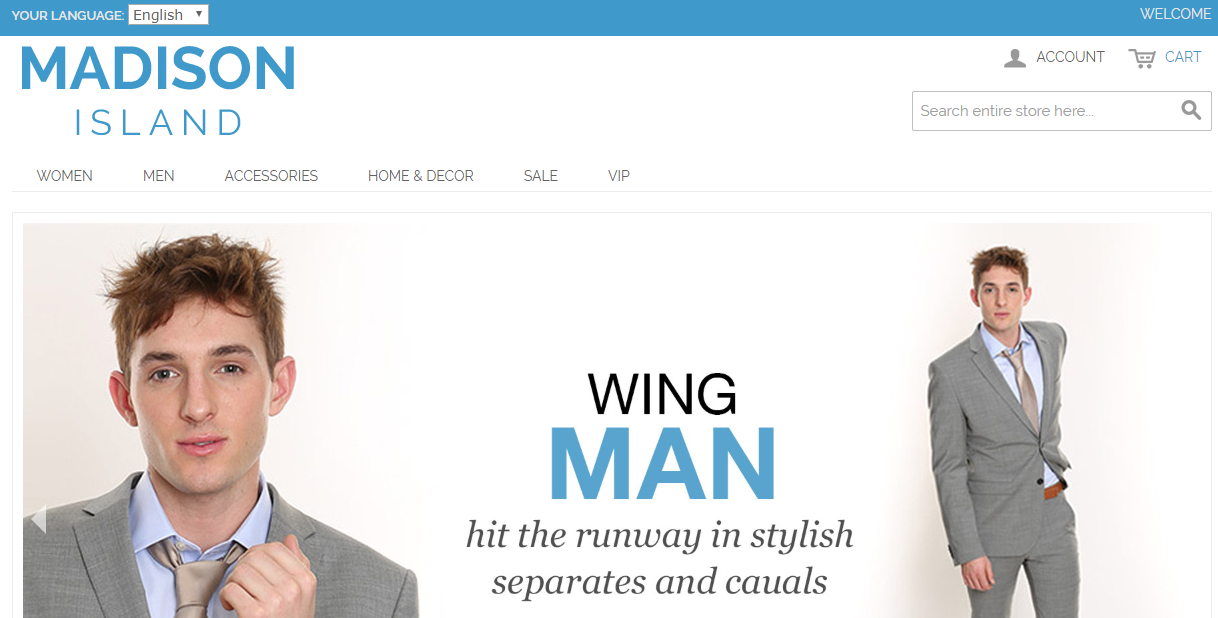 Here is a theme in Magento 2: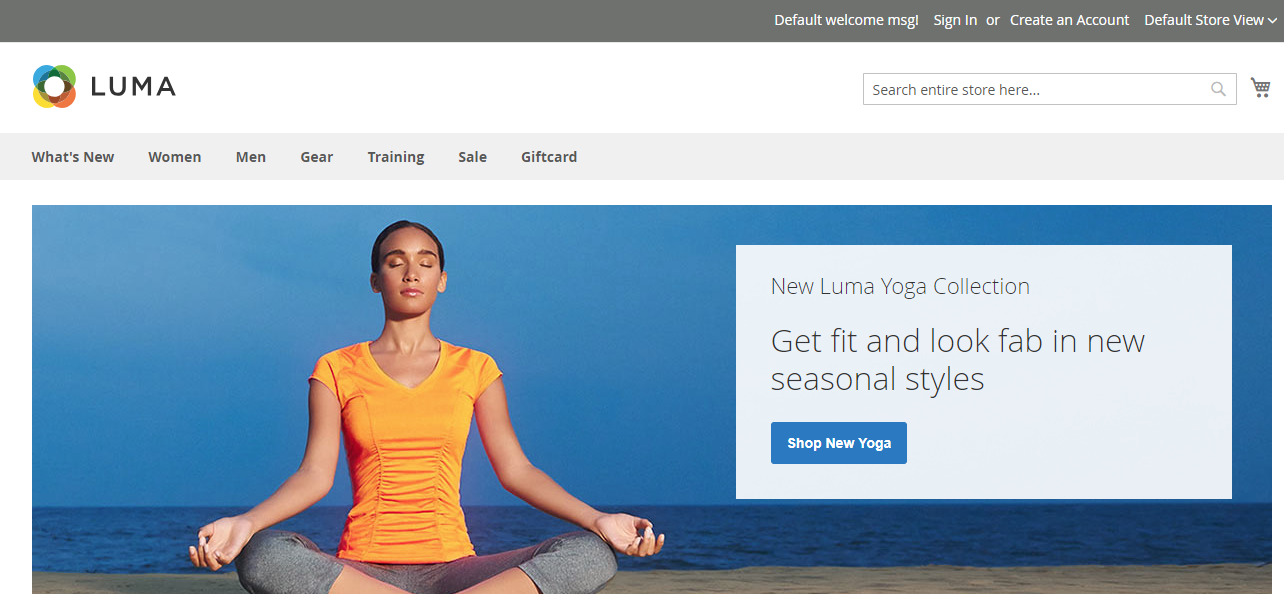 3.2. Responsive design
With Responsive Web Design, Magento 2 makes it easy for users to connect to the store through any computer or mobile device. This is a great advantage because, since April 21st, 2015 Google algorithms have officially given the preference to mobile-friendly sites in the rankings.
This responsive design also enhances the user experience dramatically.
3.3. Improve checkout (6 steps -> 2 steps)
In Magento 2, the payment process has become easier and faster for customers. Instead of taking 6 steps to checkout, Magento 2 shortens the process by only 2 steps. Also, Mageplaza One Step Checkout extension developed on Magento 2 can help customers checkout in just one step.
Magento 1 includes 6 steps checkout as below:

Magento 2 only needs 2 steps to checkout:

By analyzing the customer's email address, when filling out the email for checkout, Magento 2 can automatically identify which customers have or have not registered an account. For customers who do not have an account, the information entered in this Shipping step will be the basis if they want to create an account immediately after the payment is successful. Account registration process is more straightforward than ever.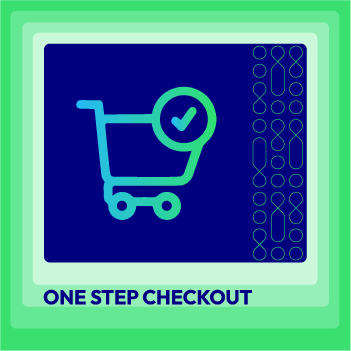 One Step Checkout for Magento 2
Cut down 80% of checkout time & increase 30% of conversion rates
Check it out!
3.4. Ajax cart loading
The shopping cart is a place to help customers get information about the products that they intend to purchase quickly. As soon as each time a product is added to the cart in Magento 1, the system reloads the page, negatively impacting its performance. With hot temper customers, waiting for just a few seconds can cause them to abandon their shopping cart.
Magento 2 integrates the Ajax cart loading allowing users to see the purchased items quickly instead of waiting until the entire page is reloaded. This also helps enhance the better user experience. If you are selling smaller value products or your customers often add more products to their shopping carts, this is a problem you cannot ignore.
4. SEO and Security
4.1. Support SEO better
SEO is one of the critical factors of an online store; in both Magento 1 and Magento 2, you never forget to set up SEO on your website. Magento 1.X gets some bugs in SEO, and most of them are fixed when developing in Magento 2.
The prominent SEO features of Magento 2 includes:
Duplicate content: Magento 2 provides a Canonical tag to avoid the duplicate content. It is located at Stores > Configuration > Catalog > Catalog > Search Engine Optimization.

HTML sitemap: Magento 2 doesn't support to create HTML Sitemap. You can install Mageplaza SEO to solve this problem.

XML sitemap: XML sitemap is a file that contains all the pages of the site. Magento 2 is equipped with XML graphics better. To enable the XML Sitemap, go to Stores > Settings > Configuration > Catalog > XML Sitemap.

Alt product images: Adding alt to product images can also help boost your rankings on search engine. Go to Catalog > Products > select one Product > add Alt in Images and Videos field.

Robots.txt File: Help webmasters be more flexible in allowing or not allowing robots on the search engine (SE) to index an area of your site. To modify your Robots.txt in Magento 2, go to Content > Design > Configuration > Edit one Store > Search Engine Robots.

Meta Title, Meta Description, Meta Keyword: Magento 2 allows admins to add Meta tags for each Product/Category. Admins only need to enter Search Engine Optimization when editing or adding new Product/Category.

Search-friendly URLs: The fastest way to enable URL friendly is that go to Stores> Configuration > General > Web > Search Engine Optimization and turn on Use Web Server Rewrites.
Note: As you know, it is challenging for newbies to use Magento 2 in realizing how to manage SEO the best. Because SEO is scattered in different locations of Magento. By focusing on SEO settings in a single place, Stores> Configuration> Mageplaza Extension> SEO. Mageplaza SEO extension is the top solution for you to use SEO easily.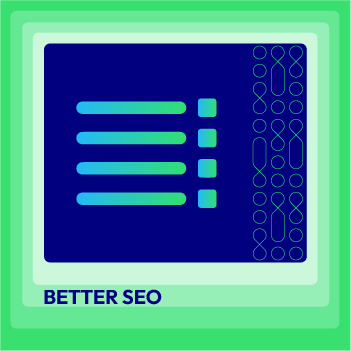 Drive more traffic to your online store and boost your rank on search engines
Check it out!
Magento 2 has improved the overall architecture, especially security. With regular updates to the software, Magento 2 is much safer than the older version.
The password is also improved with hashing algorithms (SHA-256), which minimizes the risk of brute force attacks and other security attacks.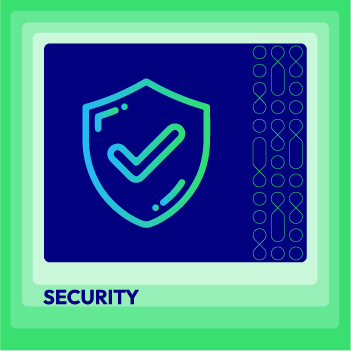 Protect your store from cyber threats with Mageplaza's top-notch security services
Check it out!
5. Cost
When considering the cost of Magento 1 versus Magento 2, there are several factors to take into account. In fact, it's challenging to determine the precise price of a full Magento 2 store development compared to Magento 1 because the system is very flexible and offers countless development opportunities. Here are some key differences in cost between the two versions:
Development and Migration: If you are currently using Magento 1 and considering migrating to Magento 2, there will be costs associated with the development and migration process. Migrating from Magento 1 to Magento 2 is not a simple upgrade, as it involves rebuilding and redeveloping the website on the Magento 2 platform. The cost of migration will depend on the complexity of your existing store, the number of customizations, and the extent of data migration required.

Hosting and Infrastructure: The cost of hosting and infrastructure for both Magento 1 and Magento 2 will depend on factors such as website traffic, store size, and performance requirements. Magento 2 is known to have higher system requirements compared to Magento 1 due to its enhanced features and performance improvements. Therefore, hosting costs may be higher for Magento 2, especially for stores with high traffic and resource-intensive functionalities.

Maintenace and Support: Magento 1 reached its end of life on June 30, 2020 (Adobe), which means it will no longer receive official security patches or updates from Magento. However, you can opt for third-party support providers, but their services may come at an additional cost. Magento 2 is the actively supported version and receives regular updates and security patches from Magento, ensuring the stability and security of your store.
6. Extension
Extension conflicts: In the past, there were a lot of customer complaints with Magento 1 about conflicting third-party extensions. That leads to difficulties when getting multiple extensions to work together. Fortunately, Magento 2 resolves this problem by allowing overlap extensions. Extension installation is also made simpler by new technologies like HTML5, CSS3, and REquire.js. Nevertheless, managing extensions can still be challenging as you personalize your Magento business.

Compatibility: Extensions developed for Magento 1 are not directly compatible with Magento 2 extensions. The architectural differences between the two versions require extensions to be rewritten or developed specifically for Magento 2. This means that if you are migrating from Magento 1 to Magento 2, you will need to find and install Magento 2 compatible versions or alternatives of the extensions you were using.

Improved Extension Quality: Magento 2 has introduced coding standards and guidelines that encourage developers to build higher-quality extensions. This helps ensure better compatibility, performance, and security. While there were quality extensions available for Magento 1, the improved standards in Magento 2 contribute to a generally higher quality extension ecosystem.

Extension Availability: The extension marketplace for Magento 2 has grown significantly since its release, with many developers focusing on building extensions specifically for Magento 2. While Magento 1 still has a large number of available extensions, the focus and development efforts have shifted towards Magento 2. This means that as time goes on, the availability of new extensions for Magento 1 may decrease, and developers may prioritize Magento 2 for their extensions.
25+ Magento 2 Extension for FREE
The Biggest Collection of Free Magento 2 Extensions - Full-featured Modules
Free Download
7. File Structure
According to Magento Forum, in Magento 2, all files, except for config.xml, are placed directly under the "app" structure.
Compared to Magento 1, the new Magento 2 file structure allows customers to access all layouts, templates, javascript, and CSS files with ease. It offers Magento developers extra customization options without affecting the functionality of the website.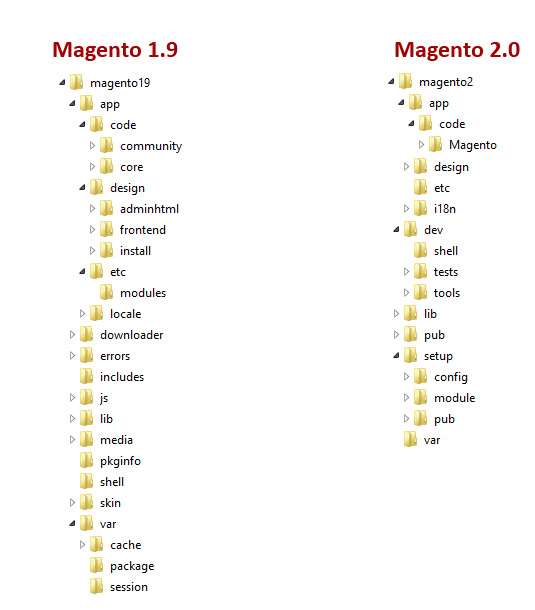 8. Customer Supports
Official support: Magento 1's official support was provided by Adobe until June 2020. After that, Adobe ended all support and updates for Magento 1. Adobe provides official customer support and regular updates for Magento 2. This includes bug fixes, security patches, and new feature releases.

Levels of customer support: In Magento 2, it depends on the version you are using. Specifically, Magento Open Source does not have customer support. Magento 2 Commerce Edition comes with features for account management and customer support. Finally, Magento Commerce Cloud provides constantly available client service.
Magento 1 vs Magento 2: Conclusion
In conclusion, the comparison between Magento 1 and Magento 2 reveals significant differences and advancements in the e-commerce platform. With updates, Magento 2 offers a range of improvements in terms of performance, administration, SEO, extensions, security, and so on. The introduction of new features and technologies in Magento 2 empowers businesses to create more robust and personalized online stores, enhancing customer satisfaction and driving growth. Ultimately, the decision between Magento 1 and Magento 2 depends on individual business needs, budget considerations, and the desire to leverage the latest advancements in e-commerce technology. Mageplaza hopes this comparison has provided you with valuable insights to make an informed decision. Whichever version you choose, Magento continues to be a powerful platform for building and managing online stores, enabling businesses to thrive in the competitive e-commerce landscape.
Website Support
& Maintenance Services
Make sure your store is not only in good shape but also thriving with a professional team yet at an affordable price.
Get Started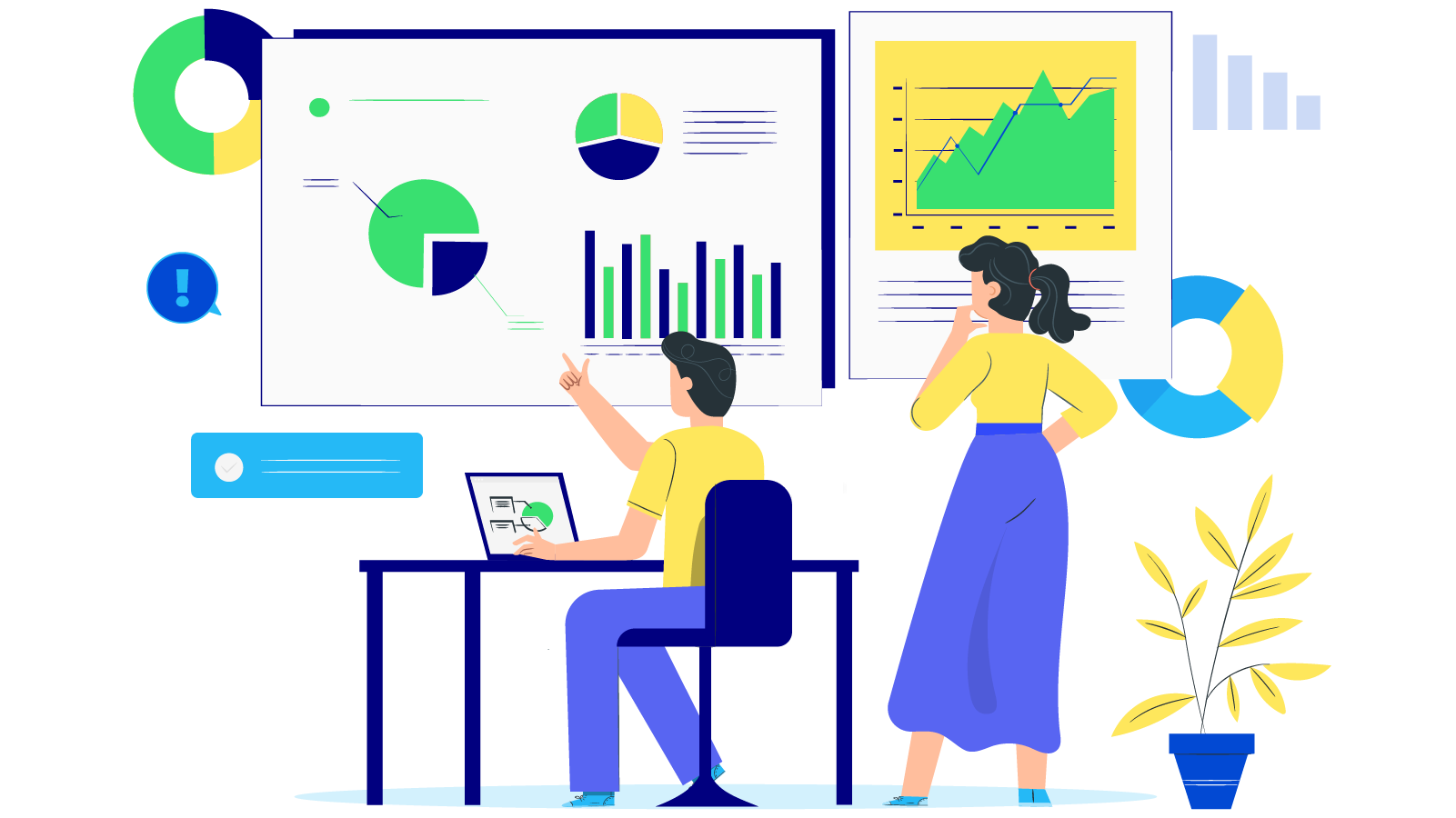 New Posts



Subscribe
Stay in the know
Get special offers on the latest news from Mageplaza.
Earn $10 in reward now!