Magento 2 Claue Theme Review - An intelligent choice for online stores
The Most Popular Extension Builder for

Magento 2
With a big catalog of 224+ extensions for your online store
An e-commerce store theme is considered a business' storefront. If your website is eye-catching, easy-to-see, and includes flexible functions for visitors, it means that you are successful already. As we all know, having great products on the website is not enough; all you have to do is to bring them to customers most attractively and efficiently. That is also the reason why Magento developed the Magento 2 Claue theme to help you design a unique website for your customers.
It's time to see how the Magento 2 theme will change your online store.
Table of Content
What is a Magento 2 theme?
A Magento 2 theme is precisely the storefront interface of an e-commerce store that will attract the eye of your customers when they visit your website. Magento 2 theme provides an overall look and eye-catching design for clients. It is a combination of templates, layouts, styles and images on your website.
A well-arranged theme will bring results beyond expectations for online businesses.
Why need a theme for your online store?
What you need to do is only describing desired features of the Magento website, we will help you to build the store that ticks all the boxes!
Get Started
Decorating a theme for your online store is only beneficial, not harmful. As you know, Magento 2 theme comes out with tons of excellent features for shop owners. The following are some main reasons why you should apply a theme for your online business.
Attract the customer attention
Increase the amount of traffic on the website
Enhance your appearance and performance
Help your site become friendly with customers
Understanding your concern, in today' topic, let's discuss more Magento 2 Claue Theme.
Overview about Claue Theme
Claue theme for Magento 2 & 1 is an intelligent template that makes a modern and clean eCommerce store with over 27+ homepage layouts and tons of functionality for the shop, the blog, portfolio, store locator layouts, and other helpful pages. Claue themes can meet and fit any kind of eCommerce site.
With a 96% speed score, Claue is one of the quickest and efficient speed themes. Besides that, Magento Claue theme' optimization is relatively easy and straightforward whether you are a starter. Furthermore, Magento 2 Claue theme can be responsive on all screen sizes and any device. Clearly, this is an excellent template for any store owner who wants to decorate their business.
10 Outstanding features of Claue theme
1. Optimized for speed and performance
With an eye-catching layout and SEO standard, Claue for Magento 2 can quickly become a theme providing an excellent page load speed. It helps increase the website speed as well as improve the best user experience. You can imagine, if your website speed is slow, it makes a mess for customers while visiting your website. Thus, optimizing your speed and performance is so necessary.
2. Build webpage by yourself
You no longer need help from a support team or developers to build your website, as now you can easily make a webpage by yourself on the Magento 2 platform thanks to Claue theme. There are 27+ available layouts on systems, and you can choose any theme which is suitable for your proposed business.
3. Easy to drag and drop
With Claue theme, it's so simple to drag and drop the block on the page. You can arrange the blocks on a website according to your hobby or your sight.
4. Bring the best user experience
This theme is built to focus on the design, creativity, and simplicity of customer's intent. More specifically, the release of Claue theme is to bring the best experience for customers. They will not have any problem when visiting your online store. The customer experience is one of the most important factors that impact your traffic, performance, and revenues.
5. Powerful Ajax Shop
Occasionally, if you want to set a banner image for your store, of course yes, this theme can do that. Banner will help people pay attention to your online store. In addition, you can also add a slider or change the category layout to boxed or full width, etc.
More interestingly, Magento 2 Claue theme enables you to specify the width and height of the images displayed on the Ajax page. Store owners also can configure this theme to display an "add to compare" or "add to wishlist" button, the ratings on products, filter toggles, and more.
6. MGS Front-end builder
Thanks to this feature, store owners can create many CMS pages effortlessly/… besides that, Claue theme allows you to create Homepage, Landing page, Ads page, content page, etc as you want within a few minutes.
Also, all your features for your website such as layouts, background, colors, fonts or extensions, can be set up quickly. This theme is friendly with store owners as it is easy to set up the width of blocks with a Grid Bootstrap layout.
7. Powerful admin panel
If you are not a developer, you can also use Magento 2 Claue theme with ease because the admin panel of this theme is so powerful.
8. Fully responsive and mobile-optimized
Magento 2 Claue theme can be responsive on all devices. What's more, the customer experience is better improved on the mobile. Whether your customers log in on the mobile, it also brings the best user experience. Magento 2 Claue theme enhances the optimization dramatically on the mobile platform.
9. Multiple header options
It's a good idea as store owners can arrange multiple header options.
10. Product variation swatches
Store owners can easily swatch product attributes with color, size, or any attributes.
Other Claue theme features list
1. Dark-light version
You're right. You can set the dark or light background for all pages.
2. Mega menu
With this great feature, you can completely change the display of the main menu on your way. It enables you to have multiple options to display what you want on the main navigation.
3. Lookbook collection
This feature allows you to make your lookbook collection easy with the Pin Maker plugin. Moreover, using Lookbook collection also helps increase your sales dramatically.
4. Instagram shop
It's so fascinating as now you can sell your products on your Instagram Feed. You can also add more shoppable links by clicking on your Instagram Feed tab.
5. Sale Popup
When customers look at many orders on your website, they will have faith in your store. And of course, it's terrific that this feature can boost your sales better.
6. Store locator
The integration of Store Locator allows customers to find and see a full list of your online stores, even if they can search the nearest store location and the available products of that store which they want to buy.
7. Instant search
If your store has many products and it's difficult for clients to find the product they want, this feature is the best functionality. Instant search allows customers to search products, categories, CMS pages, and Blog content with lightning-speed search suggestions.
8. Layer navigation with price slider
Layer navigation with price slider is a new feature of Magento 2 Claue theme. It allows customers to adjust the price based on their finance by dropping and dragging easily.
9. Sale off page
On your Magento 2 store, displaying all sale-off products will become easier. This feature is an automatic option displayed on your online store. Thanks to this feature, you can attract clients when they come to your store.
10. Guest wishlist
To prove that, Guest wishlist feature allows guest users to make their wishlist. Customers can add any product to their wishlist, and then they can come back to make a purchase later.
11. Lazy load
With Lazy Load, it allows optimizing all images on your website. It creates the fastest loading time, which brings the best customer experience when they visit.
12. Compatible with tons of Magento extensions
MGS CMS Pages Navigation
MGS Advanced Form
MGS Delivery Date & Time
MGS Advanced Content Manager
MGS Google Rich Snippets
MGS Advanced Report
Aheadworks Layered Navigation
Aheadworks Automatic Related Products
Aheadworks Smart One Step Checkout
BSS Commerce One Step Checkout
BSS B2B extension package
Magenest Gift Wrapper
Magenest Photo Reviews
Claue theme Compatibility
Magento 2 Claue Theme is compatible with Magento Community Edition such as 2.1.x, 2.2.x, 2.3.x, and Magento 2.4.x. More specifically, this theme is built based on tons of free/ premium extensions for Magento 2 such as One Step Checkout, Layer Navigation, Ajax Search, Shop By Brand, Quick View, Color Swatches, etc., which total save more than $699 for your business.
Moreover, it's also compatible with Firefox, Chrome, Safari, Opera, and the Microsoft Internet Explorer 9+ browsers.
Installation and activation of Magento 2 Claue theme
Before downloading Magento 2 Claue theme, ensure that you have purchased and downloaded the license code. After downloading this theme, you can use an FTP tool or access the SSH of your Magento hosting to install. If you want to activate a Claue theme on your online store, please log in to the Magento dashboard, click "Claue", then choose "Activation" to finish this action. After that, choose the license or activation code, you will see it in the "license code" text file. You can also look for details by visiting the Claue official documentation.
Claue theme-Support & Price
Now the regular license of Magento 2 Claue theme is $129. It includes free support in 6 months. All problems relating to store owners' questions, bugs and issues on the website, or complications with 3rd parties; you only need to open a ticket and send it to the support team of Claue theme; they will be willing to resolve it.
Conclusion
To sum up, Magento 2 Claue Theme is one of the most wonderful themes for any online store. Developed based on the highest standards, it can be suitable for all store types on Magento 2 platform. Besides that, it comes up with tons of excellent extensions which are compatible with Claue theme. All you have to do is to install the Claue theme for your online business, and don't forget to contact the support team for free support if you have any issues.
Looking for
Customization & Development Services?
8+ years of experiences in e-commerce & Magento has prepared us for any challenges, so that we can lead you to your success.
Get free consultant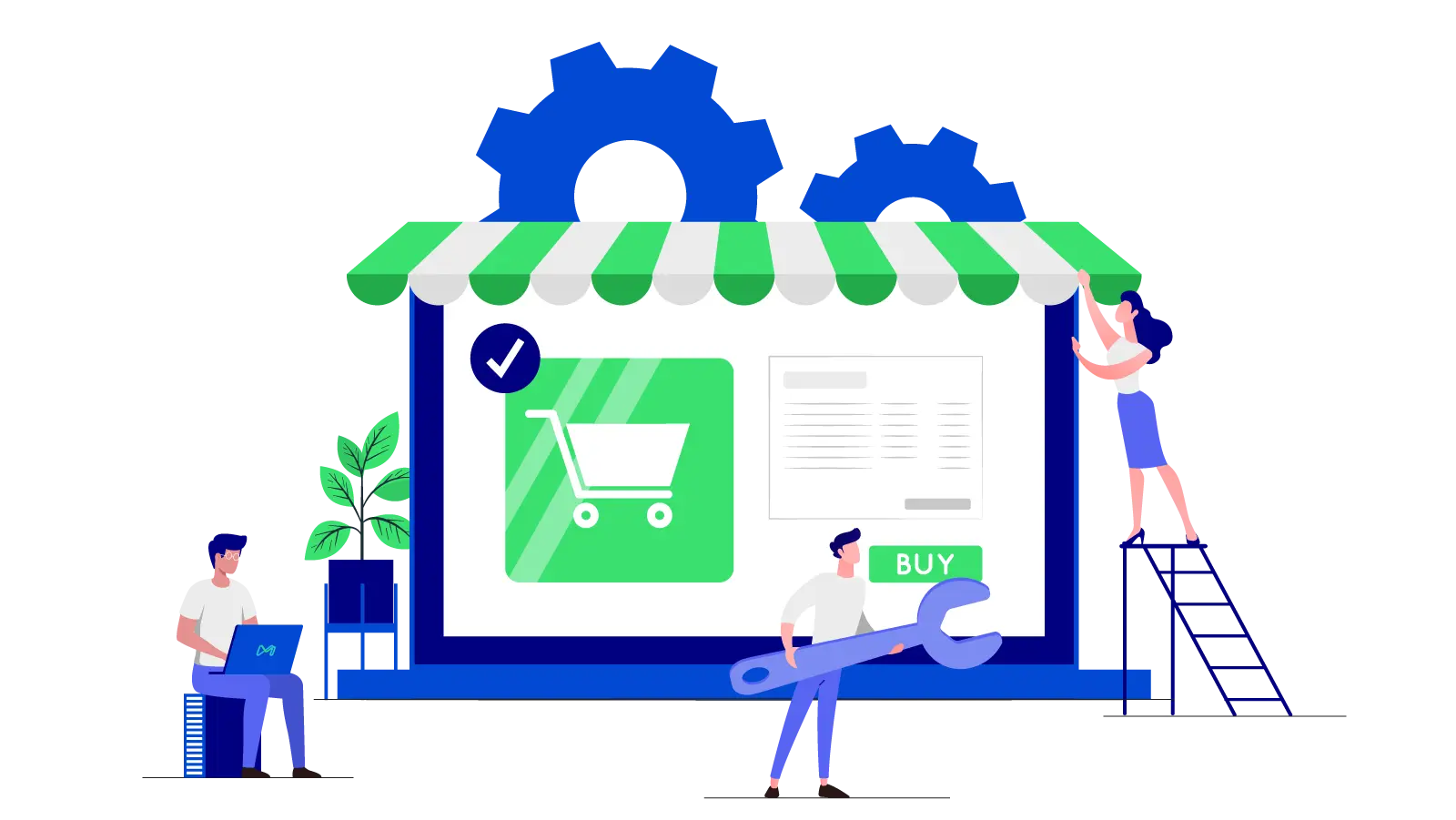 Recent Tutorials

Subscribe
Stay in the know
Get special offers on the latest news from Mageplaza.
Earn $10 in reward now!