10+ Best Fastest Magento Hosting Providers to Improve Your Site's Performance
The Most Popular Extension Builder for

Magento 2
With a big catalog of 224+ extensions for your online store
Are you planning to run an online store? Then Magento comes to the list of the best framework to consider. You can build a stunning and feature-rich online store with attentive support and assistance from Magento.
People often choose Magento for their e-commerce site development mostly because of its speed and flexibility. Besides, you can have flexibility in customizing your online store based on your requirements. You also can select Magento to create highly-converting and developer-friendly websites.
However, before you enjoy all the benefits of Magento, you need to ensure that you are using the most suitable Magento web hosting. The following round-up article will demonstrate the best Magento web hosting for your new or established project.
Table of Contents
What to Consider While Choosing a Magento Hosting Service
Define your requirements
Each business has different requirements. Hence, selecting Magento hosting should start with understanding the requirements of your website.
Traffic: How much traffic does your host have to handle? Not just the amount of traffic over a specific period, but the surges of traffic you get.
Pages and products: Do you have several items on your site? Or does your store contain a giant catalog of images, videos, and product information?
Location: Which country/ region does your traffic often come from? You might need to pick a server location as close to this as possible.
Managed or unmanaged hosting
Managed hosting is a service model where users can have a dedicated cloud server from the hosting provider. Then the hosting service will:
Handle and manage the service
Fix any problems and keep the performance optimized
Monitor security and make any necessary updates
On the other side, an unmanaged hosting solution is a raw server offered by the hosting company. You'll need to install relevant software and update them on a regular basis. Unmanaged hosting can become a serious issue if you only have limited hands on deck.
Hosting Compatibility
Check the following points to determine the compatibility with Magento:
PCI Compliance
Apache 2.x/ NGINX/ Litespeed
MySQL 5.6 and higher
PHP 7.0 and higher
Types of hosting
1. Shared hosting
The shared server refers to when specific websites with various domain names have the same server space. As you rent a specific part of a server, you can leverage a limited amount of disk space, database, and email accounts. With this type of server, you can pay for a cheap plan for websites with a limited number of products.
However, if you're going to advance your site with more items and drive tremendous traffic, this is not a good option. Besides, if a website becomes a victim of cybercrime, all the sites sharing the same server with that site will have to suffer because the server will be blocked.
2. Dedicated hosting
The Dedicated Server is assigned to one Magento store and can use the whole resources for that store. It's the most effective type when it comes to performance and is highly suggested if you have a huge store with massive traffic.
3. VPS hosting
The VPS (Virtual Private Server) server is generated within the server to provide you better resources than the shared one. The VPS server allows you to choose essential resources and extend it when your Magento store develops.
Hosting Security
Any e-commerce company should prioritize the security of online data. Although Magento stores can secure themselves, server-side security should be taken seriously.
You need to ensure that the server runs on the newest software, satisfies PCI compliance, and brings a secure shopping experience to customers. Here are important things to check:
Access to SSL encryption
Server tracking
Server-side virus scanner
Firewalls to sort out spammy elements
Block spammy websites
Security patch and firmware updates
Storage
Even if your hosting provides "unlimited storage" space, it is likely to come with limitations. Remember to check the storage capacity and whether it addresses your business requirements. If you run a website with a wide range of music or video files, limited storage space may make you feel sad.
If you reach the limit of a storage disk, you cannot upload more files and need to pay for more space. Then you can utilize cloud storage such as Google Drive and Dropbox to store files.
Hosting Pricing
Pricing is a significant factor when you select a hosting provider for your Magento store. Make a comparison between some pricing models, consider the pros and cons, and go for the best hosting service that gives you maximum ROI in the future.
Hosting Support
No matter how great you are with technical problems, there are always problems that you don't have time to fix. In these cases, you need excellent and dedicated support from the hosting provider. The support should be available 24/7 and knowledgeable enough to solve your problems within a suitable time frame.
Website Support
& Maintenance Services
Make sure your store is not only in good shape but also thriving with a professional team yet at an affordable price.
Get Started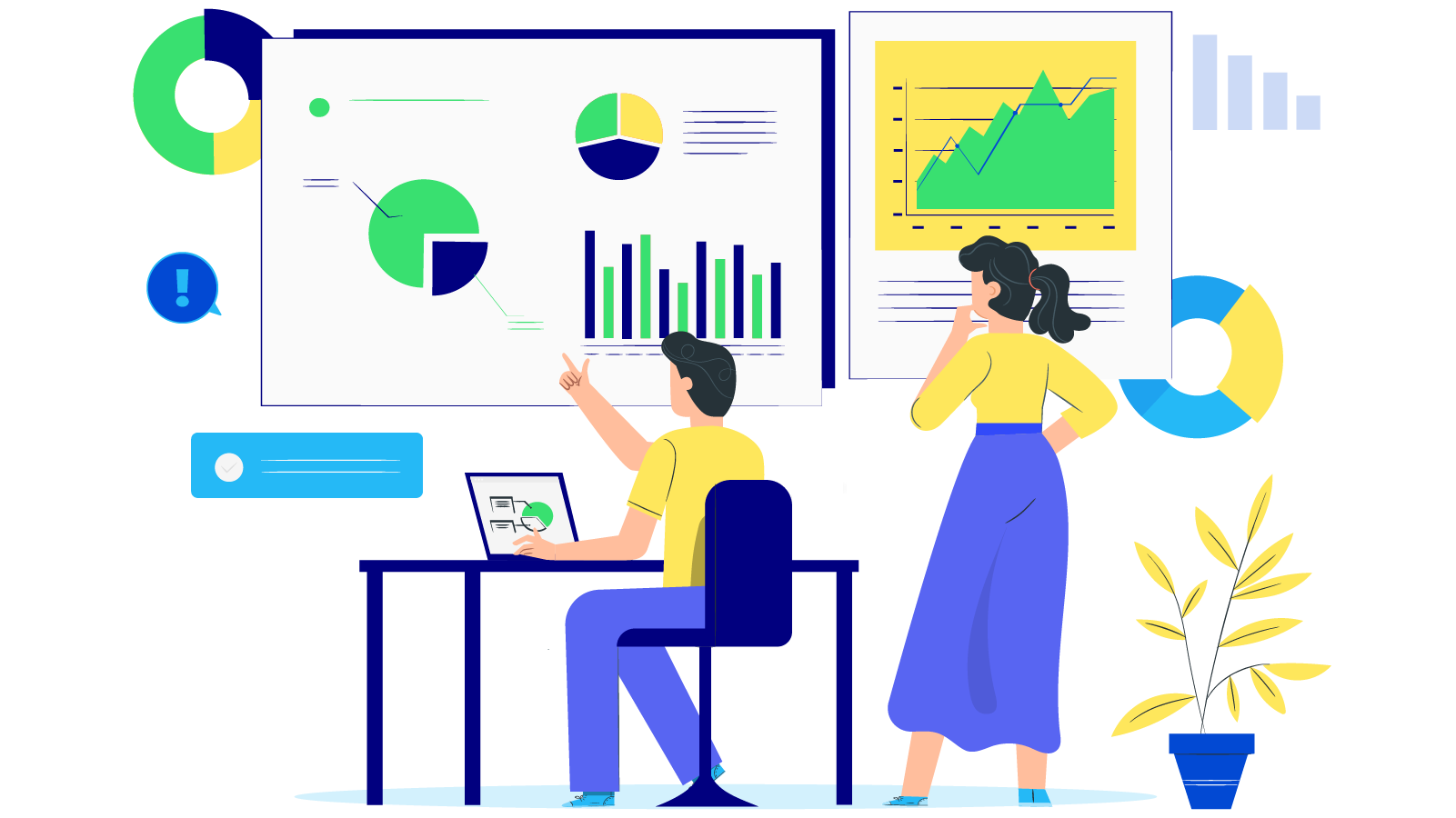 10+ Best Fastest Magento Hosting Providers
1. Cloudways
Located in Malta, Cloudways concentrates on functioning as an integration point for different cloud services. Different from other services, Cloudways offers you 5 hosting plans to select from, including Linode, Digital Ocean, Vultr, Google Computer Engine (GCE), and Amazon Web Services.
You can select from more than 30 locations around the world to host your store. This specificity with their optimization formula called Thunderstack has made Cloudways stay at the top of the hosting charts when it refers to fast loading times and overall user experience.
Moreover, this web hosting is famous for providing managed security. That means you don't need to pay for pricey and heavy security solutions for your Magento site. Instead, you can entirely rely on the security specialists at Cloudways to look out for attackers and vulnerabilities.
Cloudways will regularly update your system, patch your firmware at proper times, and keep track of your websites. Plus, with Cloudways, you can get 24/7 real-time monitoring and 24/7 live chat support. Its excellent support team will help you solve any issues with your website.
Pricing
Cloudways provides different pricing plans for different managed hosting plans, ranging from $10/ month to $274.33/ month. Users can flexibly choose to pay per month or per hour.
2. MGT Commerce
MGT Commerce, based in Germany, offers Magento hosting with exceptional performance and page load times of under 0.3 seconds. With AWS global data centers, you get an optimized Magento hosting environment on cloud servers.
MGT Commerce prioritizes security to provide the highest level of protection for Magento-hosted servers. Rather than outsourcing expensive security solutions, you can rely on MGT's team of professionals for top-tier security.
MGT Commerce uses a built-in MGT WAF, AWS Shield for DDoS mitigation, VPN, and Automated Backups. Its AWS Web Application Firewall is used to shield sites from common exploits. They also offer secure server patches and system updates promptly to protect against potential vulnerabilities.
The cloud platform is PCI compliant, securing your site from threats and meeting the PCI Security Council's standards.
Distinguished for its top-notch hardware, such as AWS Graviton processors and technical support, MGT Commerce remains a leader in Magento cloud hosting. They offer a 24/7/356 expert support team, assisting consumers anytime, anywhere.
You get free migration and setup on AWS, free SSL certificates, and add-ons such as Varnish cache and MGT Code Deploy. The MGT Control Panel allows efficient management and monitoring of Magento servers, streamlining server settings, deployment, and performance overview.
With this hosting plan choice, customers have the flexibility and reach of more than 30 geographical regions worldwide to host their online stores.
Pricing
MGT Commerce offers robust and scalable Magento cloud hosting solutions. The pricing tiers are as follows:
Single Server: From 149 € per month
Multi-Server (redundancy and scalability): From 299 € per month
Auto-scaling (enterprise-level): From 1499 € per month
MGT Commerce offers superior e-commerce solutions designed for optimal performance and security. Their scalable pricing structure suits all business sizes with unique hosting requirements.
3. Nexcess
Nexcess is a hosting provider with global headquarters in Southfield, Michigan, and offices and data centers worldwide. Nexcess goes beyond hosting to offer you a strong e-commerce hosting environment for your Magento store.
Besides, this platform is PCI compliant. That means your website will be protected from threats and vulnerabilities which satisfy the PCI Security Standards Council's requirements of a hosting provider.
Moreover, Nexcess is renowned in the hosting industry for having high-quality servers and unparalleled technical support. Users can get assistance from its 24/7 phone, email, or live chat support.
The managed hosting from Nexcess gives everything necessary to protect, customize, or improve your store to address customers' needs.
Pricing
There are 6 different pricing options, including:
XS plan: $49 per month
S plan: $99 per month
M plan: $179 per month
L plan: $299 per month
XL plan: $549 per month
XXL plan: $849 per month
Though it provides a lower-cost option, Nexcess focuses on premier solutions for midsize companies which want features like dedicated servers to optimize uptime, security, and performance.
4. Fastcomet
Fastcomet has built a good reputation as a managed cloud hosting services provider, which provides 24/7 support to users. If you're currently running an online store built with the help of Magento, you can move to Fastcomet without a second thought. This is because you'll have a free domain transfer.
FastComet has servers in five different countries, including Singapore, Germany, the United Kingdoms, the United States, and the Netherlands. Running more than 7 years, the company primarily offers professional services for system administration and Magento hosting services for individual and corporate clients.
What's more, Fastcomet provides SSD only cloud, resulting in 300% faster access to the files that are stored in the database. This hosting provider also offers free Cloudflare CDN, which helps distribute your content throughout the world.
Pricing
Fastcomet offers a number of different pricing plans:
Share Cloud SSD Hosting powered by cPanel

FastCloud: $9.95/ month
FastCloud Plus: $14.95/ month
FastCloud Extra: $19.95/ month

Fully Managed SSD cloud VPS

Cloud 1: $59.95/ month
Cloud 2: $69.95/ month
Cloud 3: $89.95/ month
Cloud 4: $139.95/ month

Fully Managed Dedicated CPU servers

DS 1: $139/ month
DS 2: $135/ month
DS 3: $229/ month
DS 4: $279.19/ month
5. A2 Hosting
A2 Hosting has hosted Magento websites since the software was launched in 2008. A2 even takes a further step than one-click installation: with this provider, your Magento software will be pre-installed on shared hosting accounts. A2 Hosting is renowned for its in-house security initiatives and its money-back guarantee.
Besides the common perk of a free SSL certificate, A2 Hosting provides its custom Perpetual Security initiative, including:
Dual hosting firewall
HackScan protection
Reinforced DDoS attack protection
Server hardening
Pricing
A2 Hosting provides Magento hosting on two of its shared plans: Turbo Boost and Turbo Max.
The Turbo Boost plan costs $9.99 per month and supports unlimited storage, free site migration, 2GB memory, 2 cores, and automatic backups. At $14.99 per month, the Turbo Max plan has all the features of the Boost plan, in addition to 4GB memory and 4 cores.
6. HostGator
HostGator is another web hosting with over 8 million hosted websites. It has become well known for providing stunning features and services for both novice and experienced users. HostGator's Magento hosting on its shared, enterprise, reseller, and cloud plans is available via version 2.0, while Magento hosting on VPS and dedicated plans is compatible via version 2.1.
This web hosting comes with VPS security features, including a free IP table firewall, a secured VPS firewall, and centralized DDoS protection. Thus, you can be assured that your website is well protected.
Even on shared plans, the provider offers a free SSL certificate and flood protection against DDoS attacks. If you have a concern about security, you can pay for HostGator's SiteLock security add-on from $1.99 per month, which can check your website for malicious code and respond with automatic malware removal.
Pricing
We're going to concentrate on HostGator's VPS plans for Magento hosting, as the majority of e-commerce stores will avail of the additional power and security of VPS.
HostGator has three VPS plans, including:
Snappy 2000 - from $19.95 per month
Snappy 4000 - from $29.95 per month
Snappy 8000 - from $39.95 per month
7. InMotion
InMotion stands out from its competition for its highly trained support staff and a massive amount of disk space. With the help of InMotion, you can manually install Magento without any fee, or you can get the Softaculous auto-install tool for $5 per month.
InMotion provides free SSL certificates on every plan, as well as Secure Shell access and HotLink protection, which keeps users from stealing your site's traffic.
Moreover, this Magento web hosting supports email security with real-time filtering, while DDoS attack protection is available for free.
Pricing
InMotion supports Magento hosting on its three different managed VPS plans:
1000HA-S: $29.99 per month
2000HA-S: $49.99 per month
3000HA-S: $83.99 per month
The 1000HA-S plan provides 4GB memory and 75GB disk space, while purchasing the 3000HA-S plan will bring you 8GB memory and 260GB disk space. Additionally, each of the three plans covers automatic data backups and unlimited MySQL database support.
8. SiteGround
SiteGround has launched Magento-focused servers. This web hosting's Supercacher helps your site load fast, and its Cloudflare CDN tops off its remarkable hosting package by making your website visitor's experience fast and happy.
SiteGround comes with attentive customer service, security, and WordPress support on its hosting plans. Plus, it offers automatic Magento installation via Softaculous without charging any fee.
The hosting provider supports a free SSL certificate and 24/7 server tracking. Moreover, there's an Intrusion Prevention System that disallows access for any IP address caught attempting to hack your passwords.
Pricing
SiteGround has three shared plans:
StartUp - from $6.99 monthly
GrowBig - from $9.99 monthly
GoGeek - from $14.99 monthly
It is the fact that shared plans cost less, but they come with a limited amount of resources, as you get to "share" a server's resources with other sites. Bear in mind that introductory prices will change after the first year.
For instance, the StartUp plan starts at $6.99/ month for the initial year; then it renews at $14.99. Similarly, the Growbig plan costs $9.99/ month and renews at $24.99/ month. The GoGeek plan is $14.99/ month but renews at the full price of $39.99/ month.
The StartUp plan provides 10 GB storage space, sufficient bandwidth for approximately 10,000 monthly site visits, and free everyday backups. If you want to move to the GoGeek plan, you'll get 30 GB storage space, with bandwidth for about 100,000 monthly visits, and the SuperCacher plugin to enhance speed.
9. Kamatera
Rolled out in 1996, Kamatera is an international cloud server Magento hosting service whose first VPS was released in 2002. It is one of the pioneers in the VPS hosting industry and owns 13 data centers in four continents.
Kamatera can set up cloud servers in less than 1 minute and provide instant deployment of CMS platforms, including Magento.
Its support team works 24/7 to ensure that your online store works seamlessly, enhances your customers' shopping experience, and significantly boosts customer retention.
Pricing
There's a price calculator on Kamatera's website. You can use this calculator to compute your spending before building your cloud server. If you want to change your server architecture, you can also utilize this calculator to measure the adjustments' impact.
Kamatera's cloud server product prices are clear without any hidden costs. To determine your cloud infrastructure's price, you just need to use the calculator's main screen and choose the most appropriate server configuration, including main memory, the number of CPU cores, storage, and other parameters, etc. The cost of your selected cloud server will be shown in the top right corner.
10. luroConnect
luroConnect is a managed hosting provider that brings in an optimal, scalable, and secure hosting solution. The company supports a number of stacks and frameworks. In PHP, it supports WordPress, Laravel, Magento. In Java, it supports SOLR and hybris. The company also supports NodeJs and Ruby.
Moreover, luroConnect offers all the digital services for an e-commerce store, a marketing website, and an app. It comes with a hosting stack on any cloud platform.
Some of its outstanding features include full-stack support, active monitoring, disaster recovery plan, and DevOps for Magento.
Pricing
luroConnect's monthly support service on Service Level Agreement (SLA) is charged according to the complexity of your environment and the specific support level. Every plan has a basic subscription to the luroConnect Insight dashboard. All fees are required at the beginning of the month or term.
You need to pay a one-time setup fee for every plan.
Basic Plan: $300 per month
Growth Plan: $600 per month
High Traffic Plan: $900 per month
11. Krystal Hosting
With more than 20 years of vigorous professional activities, Krystal Hosting has become an ideal cloud hosting platform for Magento sites. It is a prevalent UK-based web hosting service. If your online business needs host sites or customer information in Europe or the UK, Krystal might be a good choice.
It supports unlimited site hosting with 100% SSD support and 24/7 customer service. It also offers free SSL certificates for all domains hosted.
Notably, the company takes advantage of renewable energy for its operations, so it can be perfect for you if you care about the environment.
Pricing
Krystal comes with three pricing options for Magento 2 web hosting:
Sapphire plan: £29.99/ month
Diamond plan: £59.99/ month
Tanzanite plan: £99.99/ month
12. Webscoot
Webscoot offers fully managed eCommerce hosting powered by AWS, world's fastest cloud. Selecting this hosting will be a scalable option for you as your Magento 2 store grows. Webscoot is among the best Magento hosting providers as it offers 24 * 7 uptime monitoring and round the clock engineer support.
As far as security is concerned, the hosting provider offers the security patches and required updates, mitigates DDoS and Brute Force Attacks. It also offers Sucuri WAF worth $200 free of cost! Other security measurements ensured by Webscoot are server-side firewalls to avoid SQL injection, XSS, and other major attacks.
The store owner need not worry about the performance of the store with Webscoot's server-level caching for 10X faster speed, global CDN, and with the use of technologies like Varnish and Redis. Faster and smooth checkout is all your customers are going to experience! Additionally, you can leverage the paid add-on for load testing and performance testing.
Conclusion
There you have the best Magento web hosting providers for your online business. Let's take a look at these options and come up with the best. The option that you choose can bring a better experience of managing your Magento store.
If you're already running your store and identify that your store is working slow or your hosting provider's support is not enough, then it's about time to switch.
Website Support
& Maintenance Services
Make sure your store is not only in good shape but also thriving with a professional team yet at an affordable price.
Get Started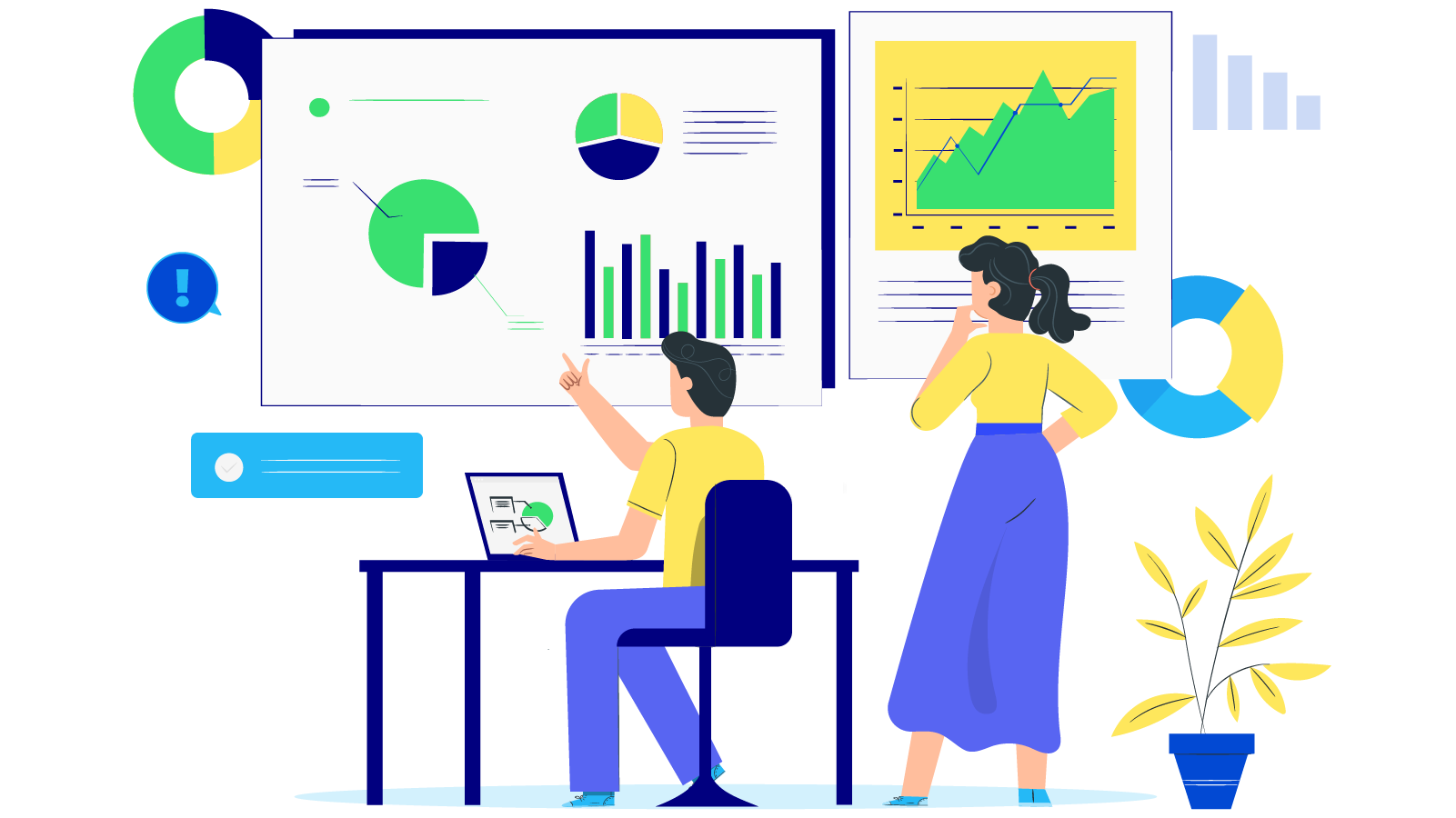 New Posts



Subscribe
Stay in the know
Get special offers on the latest news from Mageplaza.
Earn $10 in reward now!