Installation a new theme for Magento 2 store is necessary and should be one of the first tasks if you don't want to use default Magento theme for your own store. That is easy to find many beautiful themes in Magento Marketplaces or through searching tool. You can assign installation task to the theme vendor or install a new theme by yourself by following their installation guide and user guide.
The theme will helps to make your store become user friendly, professional and customer attractive. Choosing a suitable theme also enhances the appearance of your store and build your own brand name. Therefore, following some simple steps which are given bellow to install a new theme for your Magento store right now.
Recommended theme collections:
Install a New Theme
Step 1: Choose a new preferred Theme and install the Theme
Step 2: Setup the Theme to Your Store
Step 1: Choose a new preferred Theme and install the Theme
Step 2: Setup the new theme
On the Admin panel, click Stores. In the Settings section, select Configuration.
Select Design under General in the panel on the left
Open the Theme section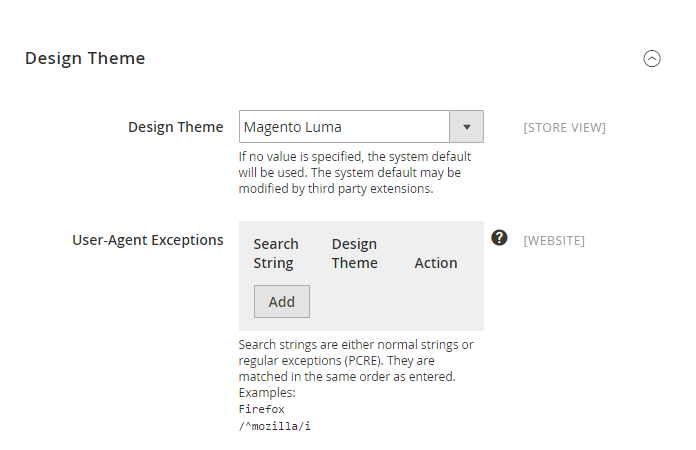 In the Design Theme field, select the new Theme as you want
When complete, click Save Config.
Ref: Magento 2 User Guide