How to improve the Ranking of your Website with Ecommerce SEO hacks?
The Most Popular Extension Builder for

Magento 2
With a big catalog of 224+ extensions for your online store
Do you know what is most important for an eCommerce business to get revenue? By following reasonable strategies, you can attract new customers to increase the traffic to the store. But how do you get rankings and increase the conversion rate of an eCommerce site? An eCommerce store grows online to catch the attention of the users who uses the internet to buy the product.
The store is available online, therefore, it is necessary to optimize the store for search engines. This will ensure that the search engines evaluate you favorably and send you some targeted traffic. As a business, all you should think about the conversion.
Indeed, it is quite difficult to rank the eCommerce website due to high competition. There are several eCommerce platforms like BigCommerce, Shopify, and WooCommerce available for the merchants to sell their products online. In this post, we will discuss the ways to generate traffic to your eCommerce store. Read now.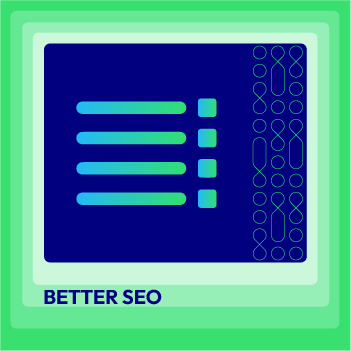 Drive more traffic to your online store and boost your rank on search engines
Check it out!
Table of content
How Ranking Matters for Your eCommerce Store?
Do you want that your users should look for your online store? For that, you will need to rank your ecommerce website on page #1 of the Google search results. It is crucial for websites to appear on Google's first page, particularly in one of the top three organic positions, as these receive 58.4 percent of all user clicks.
According to the research, it is depicted that websites that rank on page 1 receive an average click-through rate of 36.4 percent and on number 2, a CTR of 12.5 percent, and on third, a CTR of 9.5 percent. So, when you take help from professionals for a custom eCommerce development store, ensure they follow eCommerce SEO.
To put it another way, when you do not optimize the eCommerce store for the Search engine, it will miss out on all the potential purchases and clicks. As an eCommerce store, you should aim for the top slot, but even if it falls between second and tenth place, you are safe. Now that you understand the significance of first-page rankings, here are some steps you can take to ensure that your eCommerce website appears on the first page of Google's search results.
Best eCommerce SEO Hack to improve the Ranking of the Online Store
Keep your website & listings keyword-friendly
Before you get too technical with your website, ensure that your items and sites are optimized for keywords that your target audience could be looking for. The first step is to use highly focused keywords to optimize your website pages. And the keywords should be similar to your business niche which drive organic traffic from the search engine results pages. You can use Google's Adwords keyword tool to search for some good keywords.
Regardless of which technology you use, devise a strategy for increasing the number of keywords you target on your product and web pages. When appropriate, include keywords in product descriptions, category pages, FAQs, and product titles. Also, you can provide the list of keywords to your eCommerce development company to add to the product page. Don't overdo it, but keep it in mind while creating product pages, so you don't miss out on keyword potential.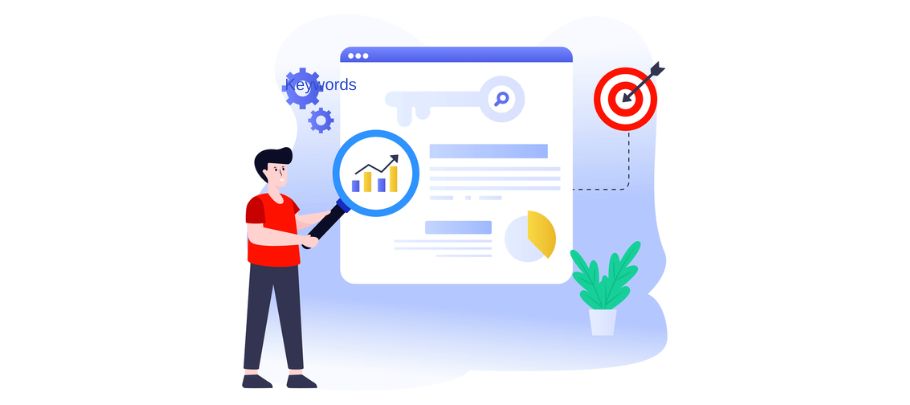 Perform a Competitor Analysis of Keyword
Keyword research, believe it or not, does half the work for you. Now it's time to put on your detective hat and investigate the techniques your rivals are employing. What keywords do your competitors prioritize and rank for? Check out their pages and see if the domain authority of their website is more than yours. Consider all prospective websites that are discussing your products or services when considering competitors. It could include industry blogs and other websites that don't offer the goods. These websites might be a source of competition or a place where you can offer material in exchange for a product mention.
Improvise Your Product Page Experience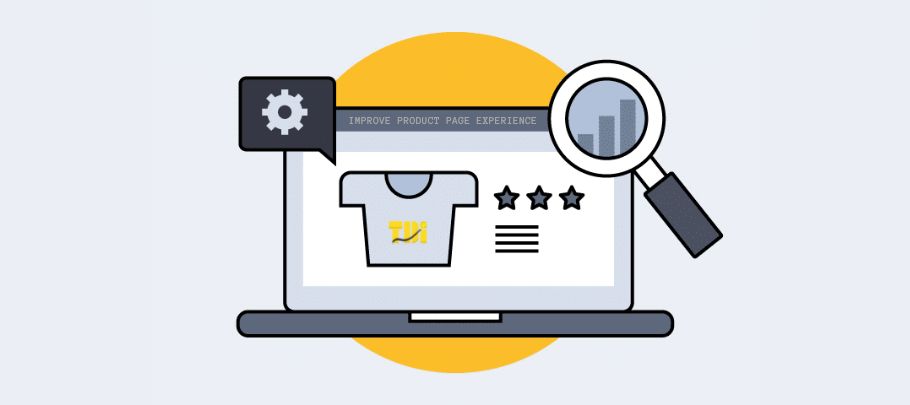 Now that you've applied keyword research to your strategy. Examine your product pages to check how you can enhance the customer purchasing experience. Is this a genuine ecommerce SEO component, you might wonder? Yes, it is. In recent years, Google has improved its search to highlight the highest quality material near the top of its results, and ecommerce is no exception. So, always request your eCommerce development company to follow Google's E-A-T (Expertise, Authoritativeness, and Trustworthiness) guidelines.
Also, you will require to add multiple images of the products with different colors and sizes and descriptions for the Search engine.
Description About the quality of the product and material used.
It should include quotes, reviews, and ratings of the real products.
To Get Rich Snippets, use structured data markup
When we improve the product content, it's time to add technical features to the eCommerce website. Also, it is important to add the structured data markup to your online store with the help of professionals. In other words, this markup gives users even more information about your goods before they visit your website. It also aids in the ranking of Rich Snippets, a type of Google search feature famous in the ecommerce industry. To appear in the search result, star ratings and review counts are important in the SEO further increasing the click.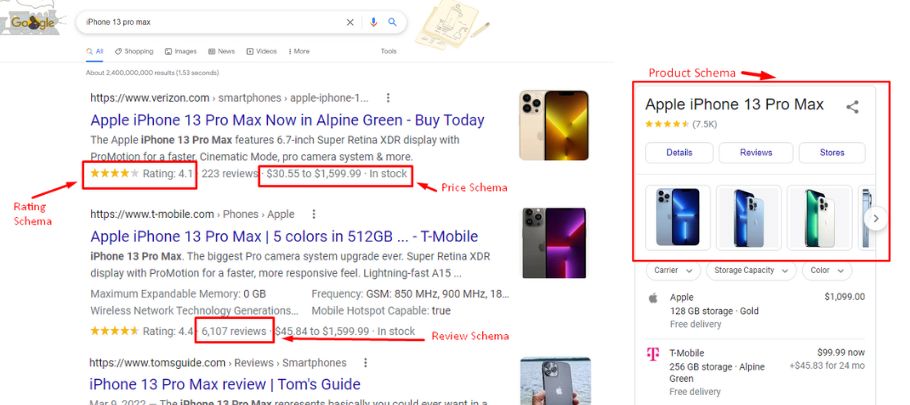 Do you know how one can add structured data markup to the eCommerce website? In fact, there are two methods to add structured data to your eCommerce products. One is that you can add the code manually to the site. The other is to add through the app plugin. When you install the plugin for markup, it will automatically add to your products. There are many types of schema that can add great value to our ecommerce store and also help from an SEO perspective. A few of them are cited below:
Product Schema
Review & Rating Schema
Price Schema
BreadcrumbList
Sitelinks Search Box Schema
Improve Site Architecture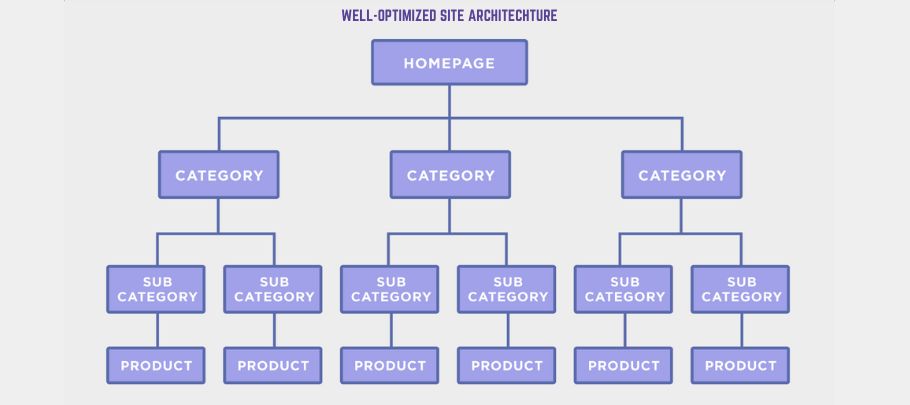 We are aware that every business owner develops a unique ecommerce site. And the average time a person spends on a specific site is 10 -20 seconds before leaving it. The users will start looking for another website if they find your website difficult to use. If your categories are jumbled and are not drawn to your brand within that time limit. This is the reason why optimization is crucial for site structure and navigation. In fact, it will improve the user experience along with SEO. This suggestion has two key components.
The first step is to improve navigation by using breadcrumbs. Breadcrumb navigation is a type of site navigation that allows users to see where they are in a site's structure without looking up the URL. The second is to provide a clean structure of URLs. You should strive for as clean a URL structure as feasible. Clean URLs increase usability and accessibility for your visitors and Google by being intuitive and meaningful.
Redirect broken links to the 404 pages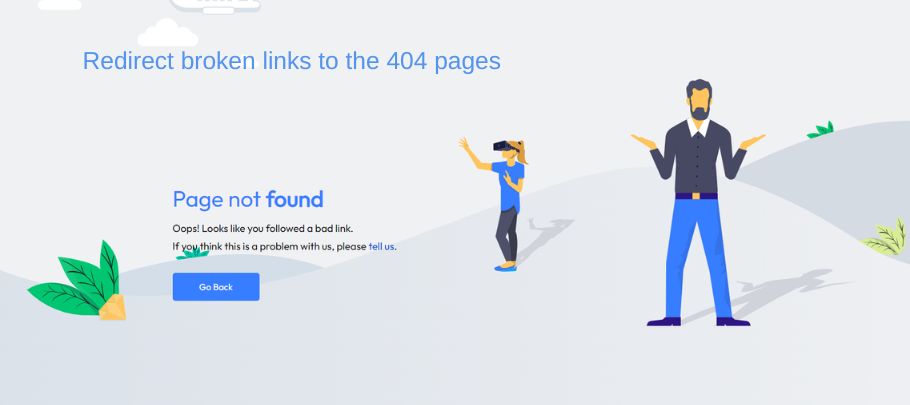 We know that broken links are considered as bad for websites. They have a negative impact. In fact, broken links have an impact on the user experience and the performance of the website. The tracking of the user will be put to an end if they interlink with broken product pages and categories. Others are more likely to exit your site than to stay and browse around new pages.
If you use an SEO tool like Ahrefs, Semrush, or Moz, you can easily find all of your site's broken links and accept the effort to fix them. It's as easy as unlinking them from wherever they are linked. If you miss some broken links, go with the 404 page. Also, you can change the 302 redirect pages and remove the copied content from those pages.
Use HTTPS to keep the eCommerce store safe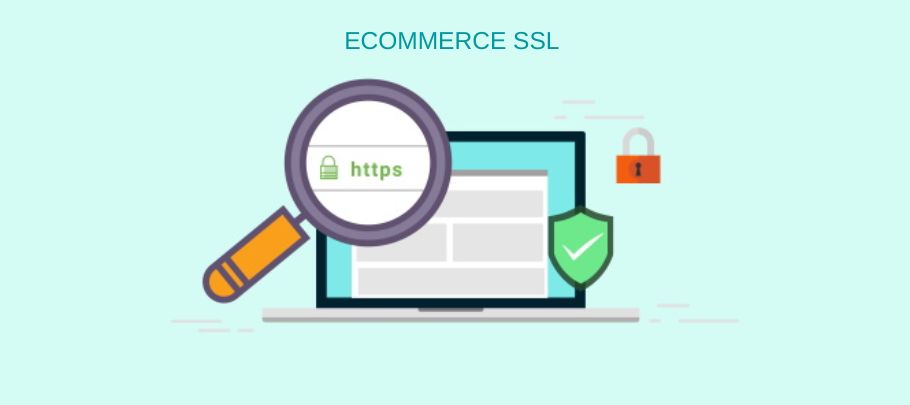 Every transaction, every email sign-up, and every SMS opt-in, as a store owner, you collect personal information from your customers. You'll want to make certain that all of the data they collect is encrypted and secure. From the standpoint of customer trust, this is self-evident. When a visitor searches your eCommerce store online and does not find it attractive, the visitor will leave the website. Therefore, it is important to have an incentive to rank their website on google by every business owner.
So, Google made HTTPS provide a secure platform. Finally the majority of high-quality websites have already made the transition to HTTPS. In fact, many eCommerce platforms offer SSL standards.
Improve Page Speed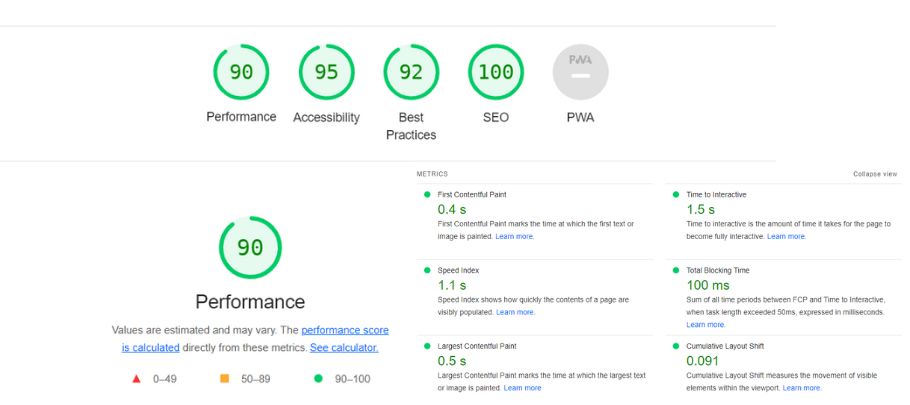 For a very long time, Google gave more importance to the speed of the page as one of the ranking elements. Page speed is beneficial in terms of connecting buyers to the things they're seeking as quickly as possible. If the loading speed of your website is slow, it will harm the traffic to your website and SEO. You may speed up the loading of your website by following the below points:
Reduce the CSS & Javascript Reduce the size of your website by removing extraneous code and utilizing shorter variables and functions. The fewer bytes of data required to load your website, the better.
Add Lazy loading You can add the feature of lazy loading to your website in which all the images, and videos will not load until the user scrolls on your page. It is an excellent approach to enhance your SEO and performance right away because ecommerce websites frequently feature a lot of product images and videos.
Mobile Optimization and Usability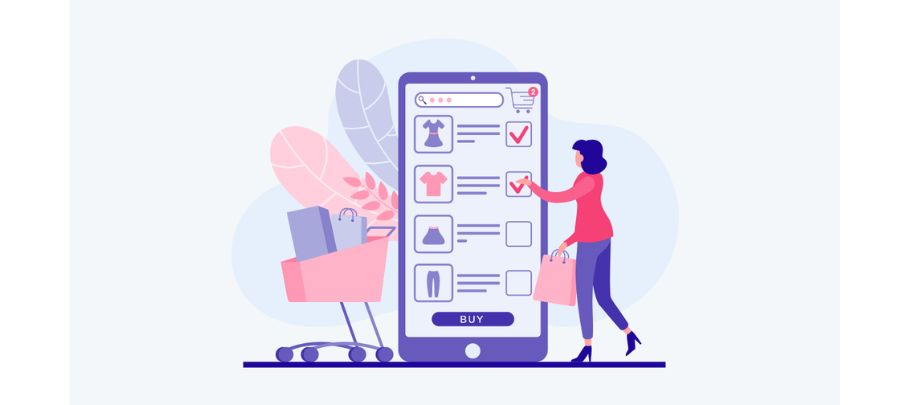 The usability of your e-commerce site can make or ruin your business. You will see an increase in SEO if your site visitors are delighted. Great usability means returning visitors, which equates to a trustworthy Google rating. If you're unsure about your site's usability, you can do usability tests to see if all elements are working.
Mobile optimization is another essential component that directly enhances usability. Because mobile is now unavoidable, so optimize your website accordingly. Mobile shopping is the next hot trend, and you must supply your customers with this convenience. Do you know Cart abandonment in e-commerce is caused by small screens and cumbersome checkouts? However, with large-screen devices, mobile optimization is projected to be more vital.
Backlinks to your blogs, products & categories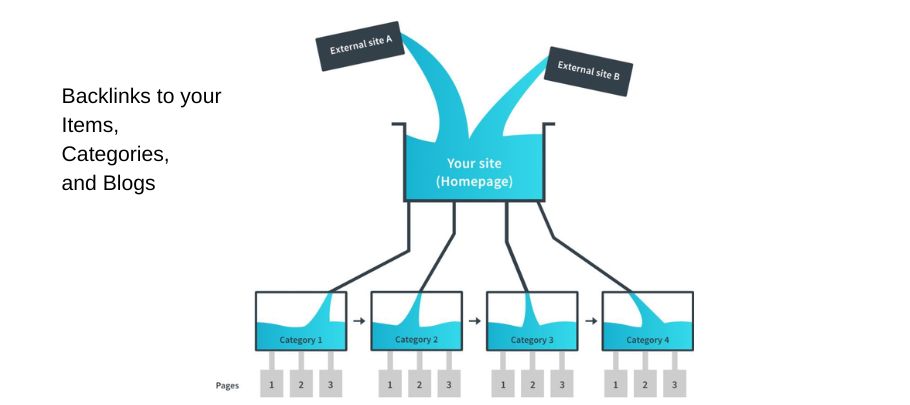 When another reputed website provides a link to one of your products or content, it is known as a backlink. It conveys a message to Google that the other website considers the content authoritative and thought it worth linking. The higher the quality and amount of backlinks, the better your chances of ranking. Backlinks are one of the most efficient strategies to boost your ecommerce SEO and generate referral traffic from other websites. However, ecommerce link building and obtaining these links can be difficult.
Although, there are a few things you can do to improve your chances of earning links.
Write for other websites as a guest author.
Produce original content.
Pay to affiliate Websites
Internal Linking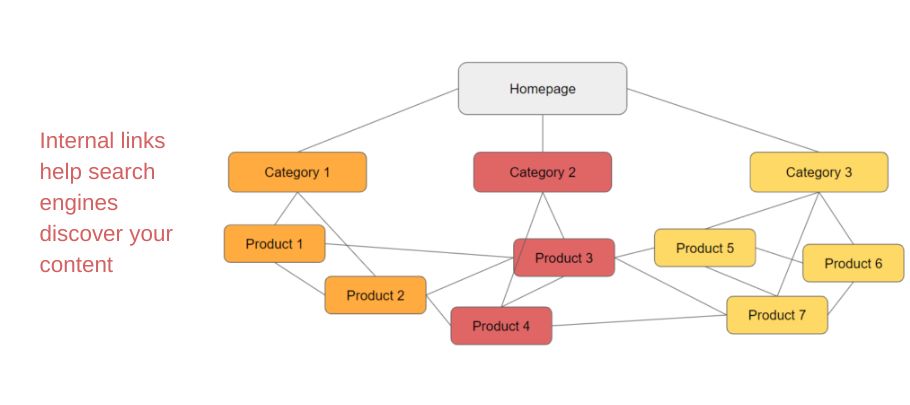 It is challenging to obtain backlinks organically or on your own. One needs to perform some connecting exercises that provide more immediate influence to the eCommerce SEO. Internal Linking is the term for it. When you link to your items, categories, and blog pages from within your site, you give that page link equity. The more internal links refer to particular products or sites, the more evidence that Google should prioritize this page. Internal linking is not just a good SEO technique, but it also appears to work.
No duplicate content
We know that it's difficult not to create duplicate content, product descriptions, categories, and titles with so many products on your website. However, if you want to give more of your content a chance to rank, you'll need to manage duplication. Follow the below strategies to do so.
Own product descriptions It's simple to insert the descriptions and details provided by each manufacturer if your company sells products from many manufacturers.
Examine your subcategories Narrowing down your categories can be hard in the early stages of your ecommerce business, and as you grow, you'll most likely expand into new ones.
Fabricate catchy titles and meta descriptions
Part of the reason you want to rank higher is to gain more traffic, but it also works the other way: when a page gets a lot of visitors, it rises in the rankings. As a result, you must ensure that when your content appears in search results, it attracts consumers, and titles are a wonderful place to start. Users will be more inclined to click on your title tag if it sounds juicy and enticing.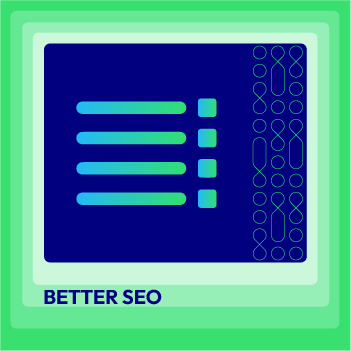 Drive more traffic to your online store and boost your rank on search engines
Check it out!
Closing Words
It's never been easy to get organic traffic, and it's even more challenging for ecommerce businesses these days. Still, there is a possibility to make it happen. You'll almost certainly enhance your organic traffic if your eCommerce development company adopts at least a few of the ecommerce SEO best practices suggested in this article. SEO has always been a long-term strategy that requires constant attention.
Author bio:
Hitesh Chauhan is an avid tech enthusiast and Content editor at The Brihaspati Infotech, a leading eCommerce development agency. He is passionate about using digital solutions to assist people. As such, his expertise includes digital marketing, big data analysis, and copywriting. His content has got featured on many recognized websites & blogs. When he's not at work, Hitesh likes hanging out in the UK, sharing his love for the mountains, and seeking eternal peace.

Sam is the CEO and Founder of Mageplaza, pursuing a simple and healthy lifestyle. He is a friend, a husband, and a father to two children. As a trainer and an aspiring influencer, he is also a big fan of sports and travel. Sam is exceptionally knowledgeable about e-commerce, especially Magento and Shopify, with 10 years of experience in the field.
Website Support
& Maintenance Services
Make sure your store is not only in good shape but also thriving with a professional team yet at an affordable price.
Get Started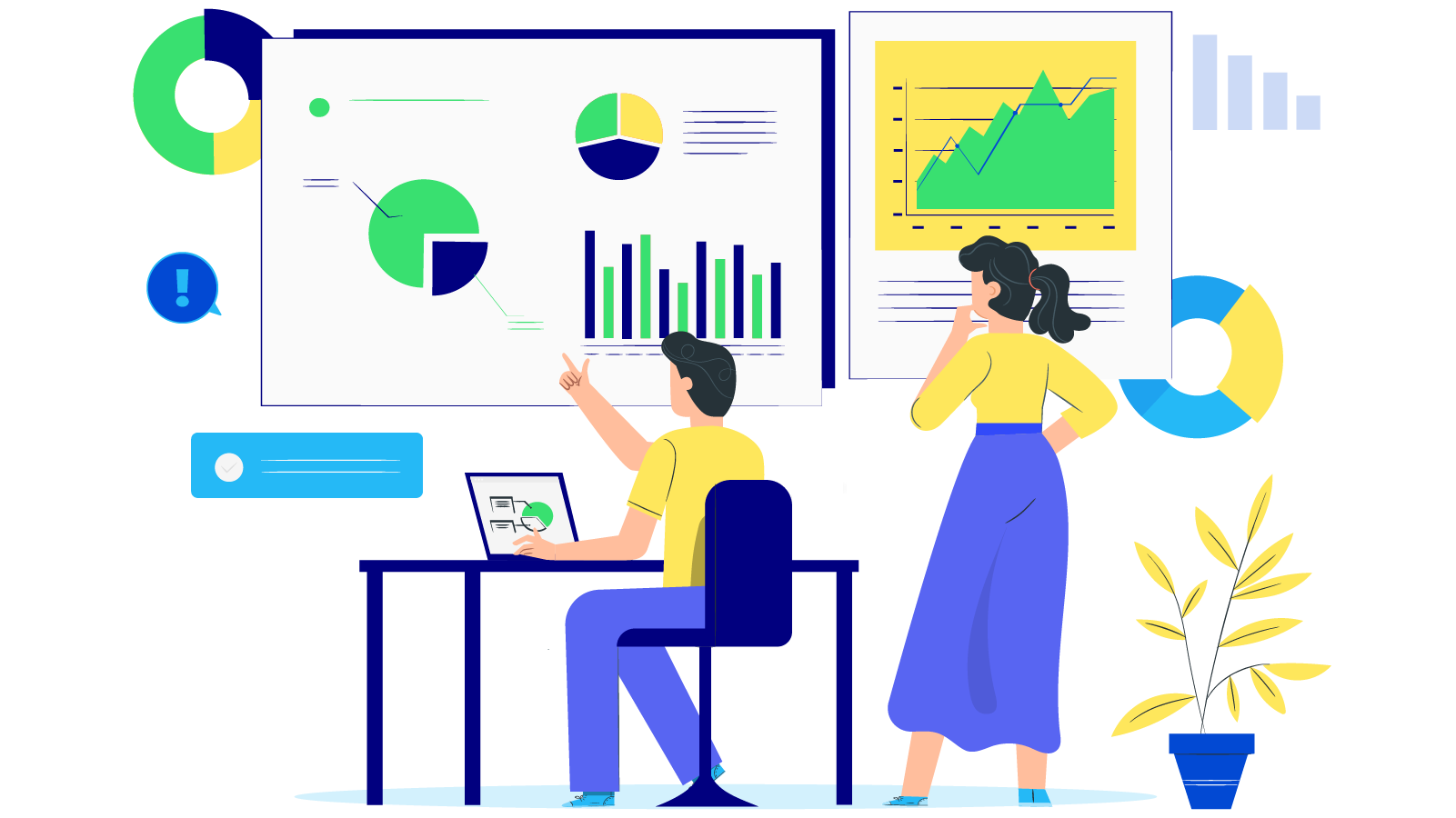 New Posts



Subscribe
Stay in the know
Get special offers on the latest news from Mageplaza.
Earn $10 in reward now!