What is Inbound Marketing? And How Does it Work?
The Most Popular Extension Builder for

Magento 2
With a big catalog of 224+ extensions for your online store
You are trying to sell and advertise your products to customers desperately, but there is a little or no sales even when you are introducing your products via many cold calls and other media. The cost is high, while the benefit you acquire is too low. That is time you should put yourself in customer's shoes to understand what they are caring about rather than make every effort to push their products to them.
It is the thought of inbound marketing. The marketing strategy is proven effective to both prospects and businesses by the vast offer of valuable knowledge, advice, and solution. This article will provide an in-depth analysis of inbound marketing, the way this method converts customers successfully, and clear guidelines.
Table of Content
What is inbound marketing?
Inbound marketing is the technique to draw visitors and potential customers to your site and then to your products by using a combination of various marketing channels - content marketing, social media, search engine optimization, and branding.
Inbound marketing focuses on building a close relationship between the company and its prospects or customers by providing them with useful knowledge/ experience and other value without asking for anything in return.
Inbound marketing versus outbound marketing
Outbound marketing refers to the kind of marketing where a company initiates an offer and tries to send it out to customers while inbound marketing focuses on driving potential customers to your website, in other words, customers will find you when they need you.
Therefore, the methods of inbound marketing and outbound marketing are sharply different. Outbound marketing includes traditional forms such as TV commercials, radio ads, print advertisements (newspaper ads, flyers, brochures, etc.), trade shows, cold calls, and email spam.
By contrast, inbound marketing includes high-quality content, blogs, SEO, and opt-in email marketing, which are helpful to the readers/ recipients.
Regards to cost, outbound marketing is more associated with paid media; hence, the price for outbound marketing constitutes the majority of the marketing budget. However, regarding the effectiveness, with outbound marketing, it is difficult to track return on investment (ROI), meet blocking barriers, high cost, and low yield.
Great benefits of inbound marketing?
Increase visibility and brand awareness
In the digital world, customers are more likely to do the research themselves via multiple online channels to find out the answer/ solutions to their questions.
By producing content along with the buyer's journey, your target audience will be able to find you and know you when they conduct their research.
If they find your content interesting or useful, they will share with their social networks, which significantly expands your visibility and brand awareness.
Quality traffic and leads
Because the goal of inbound marketing strategies is to drive customers to find you on their own by offering what they are looking for, so the traffic to your store site is high-quality with the real interest and potential to convert.
When you frequently produce valuable content to the visitors, they are likely to visit more often. And when they do, calls to action, top-notch landing pages, and other offers will help them make their decision and lead them to a conversion path.
Increase trust and credibility
Outbound marketing often interrupts or annoys people because of the sales call or email directly. People would like to research themselves and consume information with their own leisure. Therefore, inbound marketing helps stores to gain customers' trust and pops in their mind when they are ready to make a purchase.
How does inbound marketing do to convert visitors to buyers?
Inbound marketing consists of four stages: Attract, Convert, Close and Delight. In detail, the main purpose of inbound marketing is to create content that attracts strangers to become website visitors. Then, use various ways to switch the visitors into leads. Next, close leads into customers. Finally, satisfy customers after purchase to turn them into your brand promoters
Stage 1: Attract
Attracting visitors to your store site is the first phase in the long path of conversion in inbound marketing and it is the decisive element. How many visitors come to your site, how potential to take further steps to convert them. Below are typical and effective methods to draw visitors to your store site.
Attract with blog
Every time there is one more blog post on your store site, it is more potential for you to show up in search engines and make people find you. The more pages you have, the more chances a user will find their ways to your store site. This is the way blogs draw traffic to your store site in organic search.
Blogs not only attract new visitors to the store site but also:
Build up trust and relationship between business and visitors
When the content is free, valuable and useful, helping readers to answer their questions, solve their problems, they are likely to assess your site, your brand is trustworthy. This will give the way for your product/ service to reach those prospects more easily in the next inbound marketing strategies.
Really helps SEO Blogs are really effective for SEO in search engines because it supports to improve the factors considerably which determine your rank.
Keep your website up-to-date: Google would prefer to index the website which is frequently richer in content.
Lengthen the time on site of an audience: That people click on a result and their time to stay on the page is the signal to tell Google whether the content is comprehensive and helpful.
Less competitive with long-tail keywords: The fact that the most relevant keywords are also the most competitive one so you have to spend a hard time competing with others to land the top search result page. Most importantly, long-tail keywords are perfectly suitable to blog posts that provide a wide range of information. The post with long-tail keywords are easier to land on page one.
Good opportunities to anchor internal links: Internal links help visitors navigate throughout your website. If your content is helpful, the audience will stay longer to discover more, which increases time on site and lower bounce rate. Besides, the more internal links a page has (the page is redirected to), the higher its authority and then the higher its PageRank.
More chances with backlinks: Backlinks (or external links) work as an introduction/recommendation of other sites to your store site. Therefore, Google will see your website as authoritative and trustworthy.
Attract with SEO and Organic Search
If you would like your content to reach as many visitors as possible, you should consider using SEO as a tool to support you reach the top page on search engines like Google. One of the tasks of SEO is keyword analysis to find out what people are looking for and tailor and optimize your content to show up on the search engine results page (SERP) when the users search.
Attract with Social Media
Social Media is no longer a place for people to communicate with each other. In addition, it has become a powerful marketing method to drive traffic to your store site. Consider using the right social channels to do marketing (Facebook, Twitter, Instagram, LinkedIn and so on). Social channels are a good way to promote your blog content and easy to get shares, which brings the great opportunities to attract traffic.
Stage 2: Convert
The question is when the visitors come to your blog and visit your store site, how to convert them into leads with their information. The fact that no visitor is willing to share their personal information without any incentives.
At this stage, use the conversion tools such as forms, CTA button, landing pages to motivate prospects visiting your site to leave their information.
Convert with Calls to Action
A Call to Action (CTA) is a statement that encourages the audience to do something. The CTA can invite the audience to subscribe, sign up, try for free, join us or learn more, ask for a callback, etc. The similarity all the CTA types share is the effort to collect the prospects' information such as email, job, phone numbers to turn them into leads and take care in the next stage.
Convert with lead generation landing pages
Your landing page is the special page wwi on which your visitors are potentially converted into leads with CTAs. Therefore, it is very necessary to create appealing content, eye-catching design for the landing page to motivate the willingness of the viewers to share their information with you.
Stage 3: Close
Because this goal is consumer-focused, the close process is typically a joint sales and marketing effort. Your leads should become "sales-qualified" and ready to buy by the end of this step.
This third stage is the most hopeful one when you turn your collected leads into happy buyers and collect money. At this stage, you are able to do many things to motivate the audience gradually to reach the sales goal.
CRM
Consider using a CRM Software to engage with your leads instead of using spreadsheets because:
Help you to assess a lead as good/ bad
Calculate the amount of times to close deals to manage your emails and marketing campaigns successfully
Provide the same level of customer data access to any employee to assist clients better
Locate solutions quickly thanks to retrieving all available activities of a customer
Generate sales reports to see opportunities and challenges to improve sales plan
Inbound Email
You should not miss using email in the inbound marketing path because this is an effective tool to communicate and keep contact with your prospects to make them become your buyers finally.
You should build up a follow-up email campaign with at least six to eight emails queued up. Different from outbound emails which try to push products to the audience, inbound marketing aims to pull users in with valuable content. Nurture your prospects with useful and free content to maintain their attention to you. It should be the content which is relevant to their need/ concern. You can consider including discount and referral codes to the emails which are the key to increase conversion rate.
Stage 4: Delight
Delighting inbound strategies is the after-sale process with the aim to ensure your purchasers to be happy and satisfied. This stage can be used to collect customers' feedback/ reviews, and especially show that they are keeping taken care and supported well at any point of time, throughout their shopping journey.
This stage will turn your customers into loyal customers or your brand promoters.
Delight with follow-up emails
Keep going with workflows for your customers. For instance, you can write follow-up emails to offer special discounts or deals or simply aim to listen to their feedback or review. You can create follow-up email rules to send emails to customers automatically.
Continue providing customers with useful content that is relevant to them to maintain the tight contact with them. Besides, do not miss updating on the latest news in your store.
Delight with smart content
Smart content is some kind of personalized content which changes based on who is viewing it.
For example, your 2-year customer will see your homepage different from the first-time visitor. The call-to-action text "Download our tips" can be replaced by customer support text "Contact instant support". Besides, you can create smart customer forms with relevant content changing with the viewer.
Delight with surveys and events
Create a survey to understand deeply customers' thoughts and find out if your products/services meet their expectations properly.
The report with answers will be the basement to improve your products and serve your customers better.
Also, hosting an event with your customers is one of the best ways to meet them and listen to them directly. Events are also opening the chance for you to cross-sell and up-sell effectively.
Delight with Social Monitoring
Many businesses use social channels such as Twitter, Facebook, LinkedIn to support customers quickly and closely. Make customers happy because they can reach you for help anytime with the most convenience.
Successful case studies with inbound marketing
Blackline Safety
A safety device manufacturer in Canada which develops and manufactures the products and services for safety and worker monitoring is a bright example of doing inbound marketing successfully.
Build up lead nurturing campaigns
Upgrade website for better experience
Retargeting ads to increase conversion rate
Google Ads to drive more traffic and improve SEO
Segment email list and distribute content to appeal each persona in each stage of customer's journey
After launching inbound marketing campaigns successfully, the company achieved impressive results:
Traffic to the website increased by 164 percent
Cost per conversion decreased by 2,047 percent
Conversion rate increased 1,522 % in 6 months
iOFFICE, an management software provider
iOFFICE, an management software provider in the United States focused on inbound marketing to build up customer relationships and target buyers:
Create high-quality content
Redesign website to be user-friendly
Email campaigns to nurture leads
By improving website experience and content strategy, iOFFICE got the increase in:
Website leads increased by nearly 50%
Marketing-to-sales qualified leads increased by 83%
New customer acquisition increased by 66%
Order Of Man
Order Of Man is an e-commerce store which sells items that help men lead a lifestyle of the ultimate man. However, Order of Man does not focus on selling, but they establish a community for men to become better in many aspects of life - family, business, etc. There are a lot of useful blogs and articles on the website of this store. Besides, when you subscribe to the newsletters, you'll receive the latest blogs, podcasts and any company news to keep you always updated. The email recipients are keen on the emails because:
The content is actually useful
The email isn't salesy, nor aggressive
Only a subtle mention about the store (but they keep on visiting the store, shopping and buying)
Wrap up
Inbound marketing is proven to be an effective marketing strategy for e-commerce businesses by providing valuable content and experiences tailored to each persona. Therefore, it is very natural and persuasive that inbound marketing is the powerful path to turn visitors into buyers and even promoters. Take care of each stage of inbound marketing (attract, convert, close, delight) with investment in value, and gradually your products/ service will reach your customers' hearts.

Jessica is a content writer at Mageplaza, a self-motivated marketer with the hope to make her words magical. Travelling and reading books are her passion. She is an energetic and enthusiastic girl who is willing to face and conquer any challenge.
Website Support
& Maintenance Services
Make sure your store is not only in good shape but also thriving with a professional team yet at an affordable price.
Get Started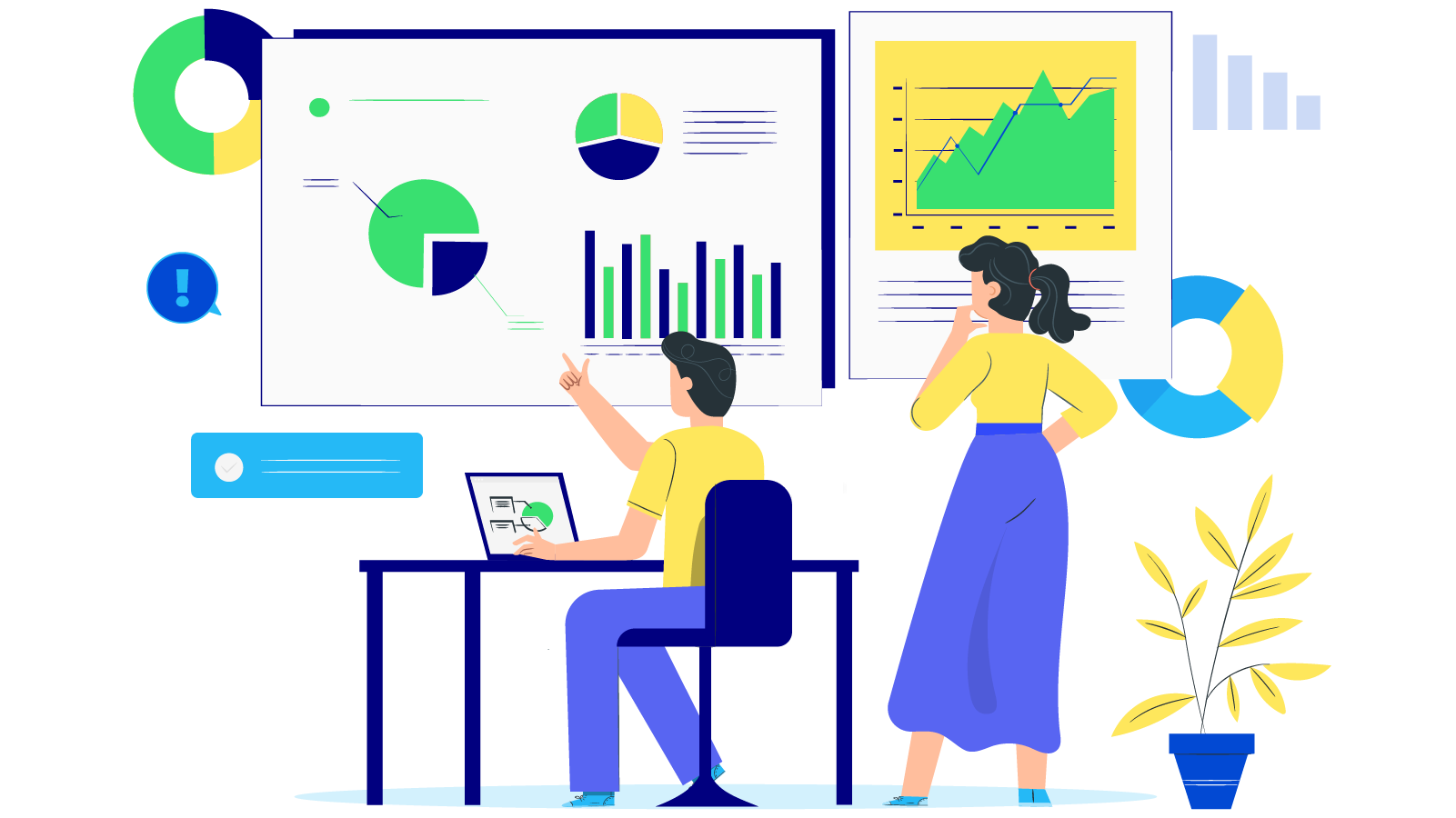 New Posts



Subscribe
Stay in the know
Get special offers on the latest news from Mageplaza.
Earn $10 in reward now!