NordVPN Review: Details, Features, and Pricing
The Most Popular Extension Builder for

Magento 2
With a big catalog of 234+ extensions for your online store
A glance at NordVPN reviews on the Internet might convince it's one of the best VPNs available today. It seems to tick all the boxes - speed, security, no logging, streaming sites, torrenting, and many more. But if you look at the top VPNs, you will find that they make similar claims.
One thing is certain: while many VPN providers claim to offer a premium and perfect service, they might be lacking in some aspects.
The only method to find out is to test that VPN. That's why we decided to test NordVPN and give you this in-depth review.
Let's get started and see whether or not NordVPN is your missing piece!
Table of contents
What is NordVPN?
Let's start with the basics - who establishes NordVPN and where is NordVPN located?
NordVPN was born in 2012 by four friends who spent a lot of time in different parts of the world and witnessed the extent of internet censorship, content control, and intrusive government surveillance. They decided to take matters into their own hands. They created NordVPN, whose name was inspired by the ideals of confidence, innovation, and trust from Nordic cultures.
Although these founders don't identify themselves by name, they do cite one of their influencers: Tim Berners-Lee, the father of the World Wide Web, whose vision of an entirely open and free internet NordVPN strives to uphold.
Located in Panama, NordVPN claims more than 14 million internet users worldwide. It now becomes one of the most trusted security service providers globally, well-known for the strongly-held values and thought-out features.
Related topic: What Is a VPN? What Does a VPN Do?
NordVPN usability
Official website
NordVPN's website looks a lot like that of other popular VPN services, but it's not bad. It's simple, straightforward, and intuitive enough for tech newbies to easily approach while still providing enough information for seasoned surfers to find it helpful.
The personal account page is also apparent, with all the essential information under the "Dashboard" tab. The two other tabs available are "Change Password," where you can change your password and "Downloads," where you can find all the software and apps for different devices.
Supported devices
All the usual suspects are able to get their own NordVPN apps: Windows and Mac users can get their apps from the NordVPN website, while Android and iOS users can download the NordVPN app from respective app stores.
If you use an Amazon Fire TV Stick or Android TV, you can also get the NordVPN app. This makes it much easier to access international streaming content on your TV.
In addition, the company offers a browser extension for Brave, Chrome, and Firefox. If you run into troubles while installing NordVPN, you can take a look at their website. Here they provide you with the necessary manuals for the installation of their software, among other things. Besides, you can find a guide to set up NordVPN to watch Netflix or ask any other question you have.
Apps
NordVPN's apps share the same overall appearance and functionality across both desktop and mobile platforms. That's a good point, as you won't experience any learning curve when switching devices.
When you activate an app and log in, you're greeted with a stylized world map dotted with trees, boats, and pins (which denote server locations!). For ease of use, you can click or tap on them to trigger the NordVPN connection.
Sometimes, the location pins can get a little crowded and difficult to select if you are zoomed out, especially in server-dense regions like Europe. In this case, you can use the app's server list. The alphabetical list lets you pick a country and see all the server locations within it.
You will also find lists of NordVPN's specialty servers, which are optimized for particular uses, such as dedicated IPs, Double VPN, P2P/ Torrenting, and Onion Over VPN (we will go over these features later on).
Once you've found an appropriate server, you can add it to your favorites list for easy access in the future. When you're connected to a server, the app displays your status, chosen location, connection time, and public IP address.
Head over to the settings panel, and you can see toggles for different configuration options, such as connecting to a server automatically, running the VPN upon startup, and enabling CyberSec, NordVPN's ad and malware blocker (see more on that later!). On the desktop apps, you will find options for protocol usage, LAN visibility, DNS switching, and multiple kill switches. However, mobile apps are far more limited due to operating system restrictions and slower development.
NordVPN performance
Servers and locations
At the time of writing, NordVPN has 5,400 servers in 59 countries. It's a quite impressive collection, especially when all of NordVPN's servers are dedicated rather than virtual.
Most of NordVPN's servers are located in North America and Europe. This is pretty standard as far as VPN services go, as these regions tend to have better internet connections and higher concentrations of users.
On the other hand, it is pretty slim pickings in South America, Africa, Southeast Asia, and the Middle East. The restrictive governments and less robust infrastructures in these regions probably make it much more challenging for NordVPN to maintain servers, so it is an understandable deficit.
Many of NordVPN's servers are configured to bypass government firewalls and VPN-detecting networks, such as those implemented by Iran and China. These obfuscated servers operate by disguising all traffic as HTTPS traffic, making it indistinguishable from regular web browsing.
You can set the NordVPN app to use obfuscated servers by default or choose them manually from the server list. They are located in popular countries like the US, the UK, Germany, Sweden, and in or near countries with strict censorship like Hong Kong, Turkey, the UAE, and Egypt.
Speed
Before reviewing NordVPN's server speeds, we want to clarify one thing: VPN speeds are highly variable. Depending on your location, internet connection, server location, network load, and even the weather, your speeds will fluctuate. So, rather than looking at specific speed test results, it would be better to examine the bigger picture when determining a VPN's speed.
Plus, there is no avoiding speed loss when you are using a VPN. Encryption and re-routing can take time, so the best way to minimize it is to pick a server close to your actual location.
With that said, in a VPN speed comparison test conducted by Comparitech, it ranked first out of a total of roughly two dozen premium providers. Its high number of servers play an essential role here: more servers means a lower chance of any given one getting overloaded, which means less congestion and higher speeds.
Servers in the UK and mainland Europe often deliver consistently reliable results, with download speeds dropping 1-10% for nearby users. If you have a 100Mbps base connection, for example, you can expect speeds of 90Mbps or more from local servers. Speeds decrease as distance increases, but European users are unlikely to see them drop below 30Mbps when using European servers, and the same goes for North American users and servers.
If you choose your server by yourself, speedy intercontinental connections can be found with trial and error. Speed drops can be reduced down to 10-40% - an 80Mbps UK connection, for instance, can get speeds of 70 Mbps from US servers on the east coast, which is more than fast enough for HD video streaming.
Speeds are generally slow on specific servers, especially those in Africa and Southeast Asia. It is rare for any VPN provider to achieve speeds greater than 10Mbps or more in those areas, so this isn't indicative of any defect on NordVPN's part.
Streaming
As the battle between VPN services and geo-restrictive streaming sites wages on, it's getting tougher and tougher to access international content even with a solid VPN. Netflix, BBC iPlayer, Hulu, and other streaming sites don't just ban known VPN IP addresses; they scan all requests using DPI (Deep Packet Inspection) to identify new VPN IPs via DNS information and metadata.
NordVPN manages to get around with its SmartPlay feature, an always-on Smart DNS service that allows you to evade aggressive DPI from streaming sites.
In fact, NordVPN doesn't reveal much about how SmartPlay works, but it is effective: servers in the US, the UK, the Netherlands, Canada, Japan, France, Italy, and Australia, can access their respective versions of Netflix. BBC iPlayer can work on all of NordVPN's UK servers, while Amazon Prime Video is available to servers in the US, UK, and Germany.
You can find detailed guides in the NordVPN support base. The company also encourages users to approach its support team if they need help getting a streaming site to work - a nice change from other VPN providers who don't offer any streaming assistance.
NordVPN security features
VPN protocols
VPN protocols indicate your VPN connection's inner workings - speed, required resources, encryption strength, and overall security. When using NordVPN, you can choose between two different protocols: OpenVPN and IKEv2/ IPSec.
Unlike other VPNs, NordVPN doesn't support the PPTP protocol. This type is widely considered outdated and poorly secured, but its fast speeds and low resource requirements make it helpful for those with bad connections, old hardware, or a need for maximum speed.
OpenVPN
OpenVPN is an open-source VPN protocol that is widely considered the best you can use these days. Fast, secure, and actively developed, OpenVPN is supported by most modern devices and is NordVPN's default protocol.
Though most operating system developers support OpenVPN, iOS and macOS don't have native OpenVPN support. However, both NordVPN's iOS and macOS apps allow you to use OpenVPN without any extra software or configuration - a unique feature for Apple users who don't want to miss out on OpenVPN's numerous benefits.
NordVPN's OpenVPN protocol utilizes AES-256 encryption for a balance of security and speed. You can choose whether to run it over TCP (for lower detectability, greater reliability, and fewer dropped packets), or UDP (for greater speeds).
IKEv2/ IPSec
NordVPN also supports the IKEv2/ IPSec protocol, which is the default option for the iOS and macOS apps and other operating systems.
Like OpenVPN, IKEv2/ IPSec uses AES-256 encryption. Besides, it uses Perfect Forward Secrecy to prevent the encryption from being cracked in the long run. However, this protocol uses UDP only. This means while it can be faster than OpenVPN, it's more detectable.
Double VPN
If you are extremely concerned with your internet privacy and data security, NordVPN's unique Double VPN feature may satisfy you. Instead of just encrypting and re-routing your traffic once, Double VPN repeats the process, sending your request through two servers, and encrypting it with separate keys at each one.
In case your VPN traffic is compromised, Double VPN requires the attacker to decrypt it twice, which could literally take billions of years. It is nearly impossible to trace it back to its origin because it is sent through two servers of your choice.
Anyone subjected to government surveillance will get a little more peace of mind from the extra layer of security provided by Double VPN, but it is probably unnecessary for the average user. It's simply because of the speed loss: one VPN may slow you down, but throw another one into the mix, and you're seeing long waiting times, no matter which servers you choose.
Still, it is always good to have various options, and should you ever find yourself in need of some extra privacy; Double VPN will undoubtedly be your wingman.
CyberSec
NordVPN's CyberSec feature is an all-in-one ad and malware blocker, which protects all of your apps, not just your browser. It blocks websites known for phishing scams or hosting malware, keeping you safer from online threats. It also takes care of annoying flashy ads, which speeds up your browsing experience.
CyberSec will not replace your full-featured malware detector and works best in conjunction with other ad blockers, such as uBlock Origin or Privacy Badger. This feature is useful, particularly for mobile devices with limited ad- and malware-blocking options.
Onion Over VPN
Onion Over VPN is a unique feature that gives you all the advantages of The Onion Router (Tor) combined with a VPN tunnel's extra security. Tor is a specialized browser that transmits your data through a chain of servers to hide your identity. And volunteers from around the globe run the servers.
Tor is an excellent privacy tool, but it's come with a couple of pitfalls. Internet Service Providers (ISP), network administrators, and governments can easily identify Tor traffic, though not its contents; and volunteer servers could be run by anyone. Even when your data is encrypted, you might not want your data in the hands of a random person halfway around the world.
NordVPN's Onion Over VPN feature gives you all the Onion network's benefits without requiring you to download Tor, display your activities, or place your trust in anonymous servers. Traffic will go through the normal NordVPN encryption and re-routing before being sent through the Onion network. Therefore, no snoopers can track what you are doing, and no Onion servers can realize who you are.
Because this feature involves many relays, the Onion network is slow, so you should anticipate longer-than-normal loading times. Moreover, Onion Over VPN servers are only available in Switzerland and the Netherlands.
However, speed is just a small sacrifice for the added privacy you get with NordVPN's Onion Over VPN feature. So, consider it if you're:
Journalists and political activists
Travelers and residents in autocratic regimes
Anyone working with sensitive data
Kill Switch
An unfortunate case of using VPNs is that sometimes your connection interrupts, leaving you to browse on your regular and unencrypted network. You might not notice until you've submitted credit card details and sent some sensitive emails.
To prevent this, NordVPN provides not one but two kill switches. The first one works like a typical VPN kill switch, which disables your entire internet connection when you're disconnected from a VPN server. Meanwhile, the second lets you specify certain apps to kill in the event of a disconnect.
Although kill switches aren't unique to NordVPN, its double-pronged approach sets it apart from the crowd.
NordVPN privacy and policies
Jurisdiction
NordVPN is based in Panama, which has no data retention laws and thus enables the company to adhere to its no-logs policy (see below for more on that). Panama hasn't been shown to participate in any data-sharing activities or surveillance with any country.
Nevertheless, there has been a bit of controversy in terms of NordVPN's location and overall transparency. Its website is registered to a WHOIS middleman in Luxembourg while mobile apps and payments are handled by an American company named CloudVPN. Together with a lack of information about the company's founders, employees, and corporate offices, these disparate locations have raised suspicions in some customers.
NordVPN has explained that many financial institutions and payment platforms block Panamanian transactions, so it uses the American CloudVPN company as a payment processor. Plus, as Panama is often used as a home base for scammers and tax haven, this decision makes sense.
Torrent Policy (P2P File Sharing)
NordVPN permits torrenting, but it is restricted to certain P2P servers. There are hundreds of these servers located worldwide, so you won't have to worry about all the P2P servers being overloaded by torrenters.
The company's Terms Of Service (TOS) contains the standard piracy-prohibiting clauses found in every provider's TOS. These are included for liability purposes, and the onus of enforcement is placed on the user. As NordVPN cannot see or trace any of your traffic, it has no way of knowing if you are torrenting copyrighted content, and any copyright violation warnings sent to NordVPN by enforcement agencies cannot be associated with or forwarded to you.
Logging Policy
NordVPN can't see and doesn't store any information regarding your location, IP address, web traffic, and so on. This was actually confirmed in a 2018 independent audit by Pricewaterhouse Cooper AG Switzerland (PwC Switzerland), one of the world's largest accounting firms. The full audit hasn't been available publicly yet, but can be viewed by NordVPN users.
However, you should be aware that some information is stored for reasonable purposes and timeframes:
Email addresses are used for logging in
Emails are stored for reference for two years (or until you request their deletion)
The timestamp of your last session status is saved for 15 minutes to prevent you from exceeding the connection limit
Minimal payment information is stored for refund purposes and customer services.
If you want, you can use an anonymous email address and cryptocurrency to hide your identity entirely.
Social responsibility
To promote its mission of providing the world with private and uncensored internet, NordVPN works with charities and those in need to provide them with discounted or free VPNs. Participants in the discount program include the Linux Professional Institute, the Guardian Angel Foundation, and Amnesty International. The company also welcomes new applicants.
Citizens of countries with government surveillance targets, extreme internet censorship, and others whose privacy is in danger can contact NordVPN to get a free emergency VPN.
NordVPN customer support
NordVPN's support article database is extensive and encompasses most of the service's aspects. But if you desire further assistance, you can reach out in two ways: email support and 24/7 live chat.
The live chat support can give you a quick response, but as with most live chats, responses can be nonspecific; it is best used for simple clarifications and account issues. More technical queries should be sent to NordVPN's customer service email, and you'll be answered within 48 hours with more individualized assistance.
NordVPN pricing plans and payment methods
Pricing plans
Unlike some VPN providers, NordVPN doesn't offer variants on plan inclusions, only discounts on longer commitments. As a matter of fact, NordVPN is cheap, especially if you opt for the multi-year plans.
NordVPN offers three different price points from $3.71/ month
1-month plan
1-year plan
2-year plan: $3.71/ month (billed $89.00 for the first 2 years)
It's worth noting that all plans include:
Unlimited bandwidth
Uncapped speeds
No-logs policy
Six simultaneous connections (there isn't any way to purchase additional additions, and six is the maximum).
Payment methods
No free trial is offered, but NordVPN promises a full refund if you cancel your service within 30 days of signing up. NordVPN accepts MasterCard, Visa, American Express, and Discover credit and debit cards, as well as AliPay, Amazon Pay, UnionPay, Giropay, Sofort, and iDEAL. In case you want to pay anonymously, NordVPN accepts three cryptocurrencies, including Bitcoin, Ripple, and Ethereum.
Pros and cons of using NordVPN
Pros:
An extensive server network (with no virtual locations)
Easy to use and supported on all major platforms
Premium performance: fast speeds, available streaming sites
Strong privacy and security features
Connect up to six devices simultaneously, including routers
Excellent customer support
Verified no-logs VPN provider
Cons:
No split tunneling feature, which disables users to use NordVPN and a public network at once
Apple iTunes/ App Store purchases won't be refunded
Alternatives to NordVPN
ExpressVPN
ExpressVPN claims itself to be the number one trusted leader in the VPN game. It is an easy to use, British Virgin Island-located VPN application that supports all devices. It's a secure and comprehensive VPN solution that parades excellent security features and high speed as its main selling points.
Why use ExpressVPN instead of NordVPN?
ExpressVPN has over 3,000 servers in 94 different countries
It has apps for all your devices, irrespective of the operating system it runs on, including Android, Linux, iOS, Smart TVs, and even for Routers
It is more efficient in unblocking streaming sites, such as Amazon, Netflix, and Hulu.
Why use NordVPN instead of ExpressVPN?
NordVPN costs a lot less than ExpressVPN
NordVPN allows six simultaneous connections (while ExpressVPN allows five)
Read more: ExpressVPN Review: Is It The Best VPN Around?
CyberGhost VPN
CyberGhost is a full-featured VPN provider that is engineered by a renowned privacy company based in Romania. It's a powerful solution that is considered the fastest-growing VPN service with a good focus on affordable pricing, usability, and diverse server selection.
Why use CyberGhost VPN instead of NordVPN?
CyberGhost provides seven simultaneous connections
It is reasonably cheaper
Its customer support is better with a request form 24/7 live chat and a knowledge base.
Why use NordVPN instead of CyberGhost?
NordVPN is a cross-platform allowing you to connect with a wide range of devices
If you want better connection speed, NordVPN is an ideal option
It provides more reliable streaming content in the US, the Netherlands, Canada, and France.
Windscribe VPN
Windscribe is a VPN desktop app and VPN/ proxy browser extension that works together to block ads, trackers, restore access to blocked content, and secure online communications, helping you safeguard your privacy.
Why use Windscribe VPN instead of NordVPN?
Windscribe offers a free plan with 10GB monthly
It allows unlimited simultaneous connections
It provides more customer support options, including subreddit, live chat, and ticket.
Why use NordVPN instead of Windscribe VPN?
NordVPN offers more extensive server coverage with 5,400 servers in 59 different countries (Windscribe offers 270 servers in 11 countries).
It has the highest encryption standard (AES-256)
It offers more payment methods with cryptocurrencies
Read more:
The bottom line
As you can see throughout our NordVPN review, the reasons for its popularity are valid. It is fast, secure, and easy to use, with some fantastic features to ensure your data and information are always protected. That's why the company has been one of the leading VPN providers out there.
Also, with a customer service team like NordVPN's, you will never have to feel alone in ensuring you are browsing securely.
So, we absolutely recommend NordVPN if you are looking for an excellent solution for an even better price!
Magento Support
& Maintenance Services
Make sure your M2 store is not only in good shape but also thriving with a professional team yet at an affordable price.
Get Started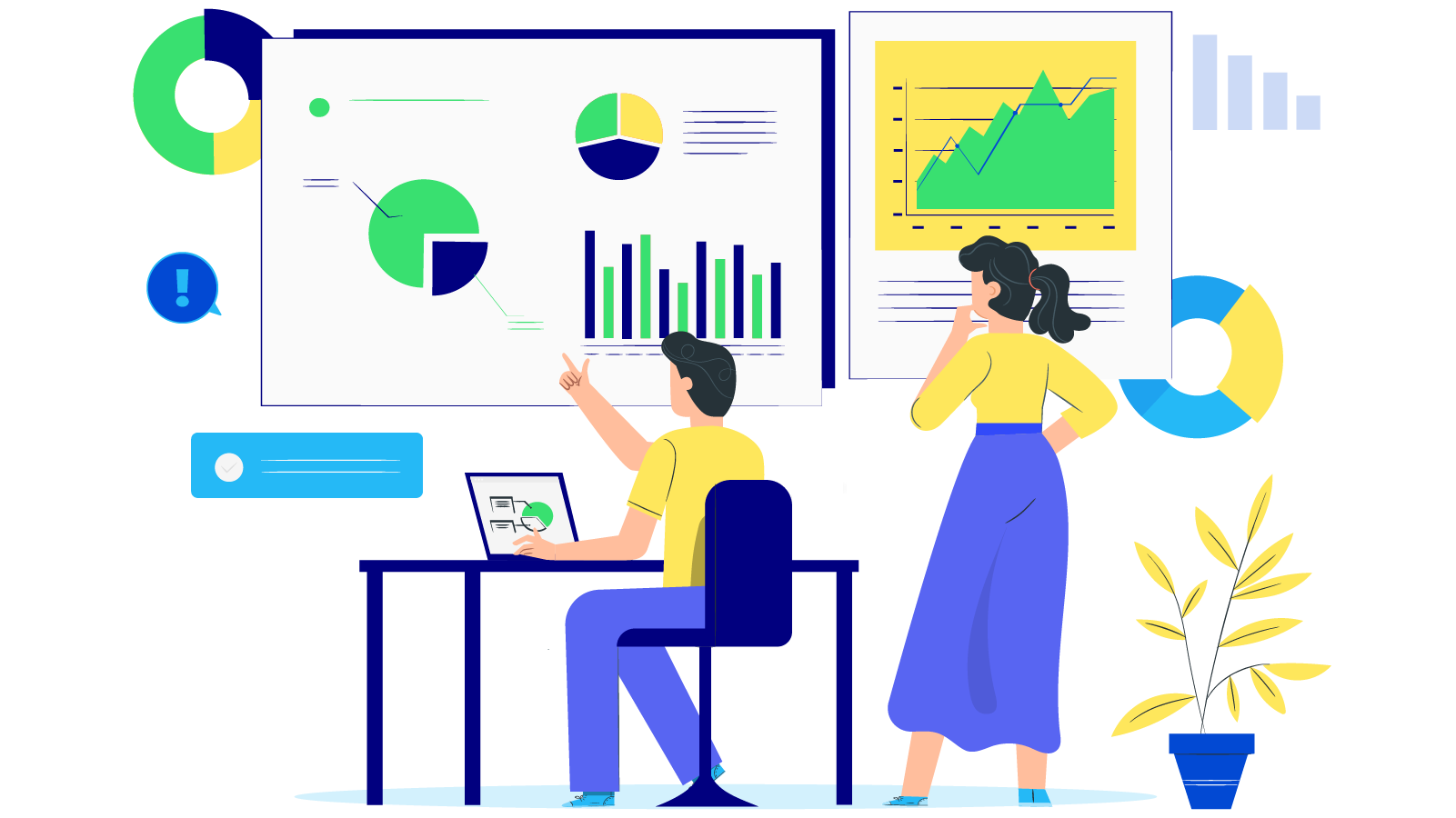 New Posts


Subscribe
Stay in the know
Get special offers on the latest news from Mageplaza.
Earn $10 in reward now!