Avast SecureLine VPN Review: The Untold Story!
The Most Popular Extension Builder for

Magento 2
With a big catalog of 234+ extensions for your online store
We seem to take the Internet for granted these days. As it's so common, we don't think twice of using it to manage every aspect of our lives, from pet images and memes to health records and financial information.
You might notice or not, however, our news feeds fill up with cautionary tales every day: a phishing attack here, government surveillance there, and hackers everywhere. Assuming these things don't scare you off the Internet, you will need to do more than just cross your fingers and make a wish to ward them off.
That's where a VPN service comes in handy, which encrypts all data you send and receive all over the Internet.
In our VPN review series, we've tested and evaluated some of the best VPN providers with excellent selling points. In this blog post, we'll explore Avast SecureLine VPN - a prospective candidate for your online privacy and security.
Without any further ado, let's get started!
Table of contents
What is Avast SecureLine VPN?
Located in Prague, Czech Republic, Avast is one of the world's largest security companies applying next-gen technologies to fight cyber attacks in real-time. The company offers an extensive collection of products, including antivirus software, a secure web browser, password manager tool, and PC cleanup tool. The Avast SecureLine VPN was launched in 2013, making it one of the latest additions to the company's lineup.
Avast also runs a nonprofit foundation that supports causes that align with its values of freedom, education, and innovation. Projects include developing palliative care systems for hospitals, providing STEM scholarships, and assisting Czechs with disabilities.
Avast SecureLine VPN usability
Official website
Avast SecureLine VPN shares a website with other Avast's products , so it's more of a page than a full site. There are not any subpages for different features, nor any in-depth VPN articles like you'd find on other VPN websites - everything from a VPN's definition to potential uses is all on one page.
It's not to say that the information is poor quality, just that there isn't much of it. If you're new to the VPN world or simply don't care about the technical details, it should be perfectly sufficient for you. However, if you're expecting the depth and breadth of content, you may be underwhelmed.
A similar story happens in the support base, which also covers all of Avast's products, not just SecureLine VPN. The SecureLine category contains 15 articles, most of which are basic in nature and pertain more to troubleshooting than to VPN education. By any means, it's not bad, but not likely to hold much appeal for non-newbies.
Supported devices
Avast SecureLine VPN supports Windows (7 and up), macOS/ Mac OS X (10.10 Yosemite and up), Android (5 and up), and iOS (9 and up). A legacy version of the SecureLine app is available for Vista and Windows XP, but it doesn't receive updates and may not support any features that have been added since its initial release.
You can also use Avast SecureLine VPN on your Android Smart TV, Nvidia Shield TV, or Mi Box. No other operating systems are supported, and no manual configuration files or guides are provided. That means you can't use this VPN on your router or NAS system.
Apps
The Avast SecureLine apps are minimal and classy, which should hold a lot of appeal for those who're lovers of clean design and already familiar with Avast's other programs.
On the main screen, you are shown an on/ off switch, your chosen server, connection time, and IP addresses (both real and tunneled). Everything is described on-screen to be as beginner-friendly as possible. When you turn the VPN on, you'll be told that "your connection is encrypted and your location is disguised," and "your location now appears to others as [your chosen server]."
The location picker lets you browse the servers by continent or function (streaming or P2P), and its layout is efficient: countries and their flags are displayed in two columns, and countries with servers in more than one city can be expanded to show all your options. Nevertheless, there is no way to view a server's ping or load stats or compile a list of favorites.
The mobile apps are almost the same as the desktop apps, though they get a couple of additional connection options, such as automatically connecting on mobile data or reconnecting when the network is interrupted.
Avast SecureLine VPN performance
Servers and locations
Avast SecureLine's servers cover 55 cities in 34 countries, but the exact server count hasn't been stated.
16 US cities have servers, including cities like Jacksonville and Honolulu, which are rarely seen on VPN server lists. The other countries with more than one server location include the UK (3 cities), Russia (2 cities), Spain (2 cities), Germany (2 cities), and Canada (2 cities).
The rest of North America and Europe are well-covered, with Asia taking third place: South Korea, Japan, Singapore, Taiwan, Malaysia, and Hong Kong. Africa is served by South Africa, South America by Brazil, the Middle East by Israel, and Oceania by New Zealand and Australia.
The company doesn't mention clearly its use of virtual servers. Virtual servers aren't inherently bad, but we believe that VPN providers should label them, and state the physical hardware the server is running on. Avast SecureLine doesn't do either of these things, so if you need transparency regarding virtual servers, you're better off looking elsewhere.
Speed
Avast SecureLine states that its servers run on 2Gbps connections, and the speeds of 400-600Mbps are often achieved on the company's speed tests. However, these tests are likely performed under ideal conditions with a matching 2Gbps base connection.
In reality, you can get a good idea of what to expect by looking at VPN speeds relative to base speeds. For instance, most top VPN providers deliver speeds within 80% of the baseline when using a local server. This percentage generally drops to no less than 50% when connected to a more distant server in North America or Europe.
For the most part, Avast SecureLine meets these benchmarks. Local speeds seem to be slightly lower than expected, sometimes falling to 70% of baseline, but it's made up for strong long-distance performance.
Overall, Avast SecureLine's speeds are not the fastest, but they are extremely consistent regardless of distance, which we'd say is more important than hitting the highest figures anyway.
Streaming
In the location picker section, you can find a tab containing all the servers it recommends for use with streaming sites.
However, many users report difficulty connecting to Netflix, BBC iPlayer, and even Youtube with Avast SecureLine. Perhaps the most successful server seems to be the New York server, which is able to get past Netflix and YouTube's detection systems scot-free. It's actually a bit disappointing!
Avast SecureLine VPN security features
VPN protocols
Avast SecureLine offers two protocols: OpenVPN and IPSec. Unfortunately, you can't change your protocol as you can with other providers. Instead, the one you use is determined by your operating system.
OpenVPN
OpenVPN is the favorite protocol of many VPN users for several reasons: it's open-source, widely supported, and provides an excellent balance of security and speed.
Avast SecureLine's Windows and Android app use OpenVPN as their protocol. While OpenVPN is capable of using either TCP (for reliability) or UDP (for speed), Avast SecureLine doesn't offer users the option to choose. Only UDP is used, so you may run into some issues with port blocking and dropped packets.
IPSec
IPSec protocol was developed by Cisco and championed by Apple. It is about as speedy as OpenVPN, though it's got the notable downside of being closed-source.
Avast SecureLine's iOS and macOS apps use IPSec as their protocol. Support for IPSec protocol is built into Apple's operating systems, while OpenVPN must use their-party software and jump through many licensing hoops to work on Apple products. Therefore, it is an understandable choice from the developer's perspective.
Encryption
Avast SecureLine VPN uses AES-256 encryption, which it describes as "bank-grade" but is often considered "military-grade" as well. Actually, the number 256 refers to the length of the encryption key in bits, and it would take billions of years to brute-force. For all practical purposes, it is unbreakable.
Avast SecureLine VPN privacy and policies
Jurisdiction
Avast SecureLine VPN is located in the Czech Republic, which has no mandatory data retention laws. This means Avast is not legally obligated to store any type of user data for any length of time.
The Czech Republic is also subject to the General Data Protection Regulation (GDPR), the EU's personal privacy initiative giving citizens greater control over how organizations use their personal data, such as name, email address, location, and IP address. The GDPR requires companies to report data breaches to users and give them the right to know how their data is used, as well as to have it deleted upon request.
The Czech Republic is not a part of any surveillance alliances like Five Eyes or Fourteen Eyes. Nevertheless, Privacy International includes the country on its list of nations that engage in "engaged cooperation" on computer network exploitation with Five Eyes. Though we should emphasize that the degree of this association is unknown, this point may be a dealbreaker for the most security-conscious users.
Logging policy
Avast SecureLine's privacy policy is massive, as it pertains to all of Avast's products. Most of it is irrelevant to SecureLine VPN, so if you'd like to see the relevant sections, you'll want to read the "VPN Products Privacy Policy" section, which is all the way at the bottom.
Avast claims not to store your full IP address, DNS queries, or any of your browsing history. However, be aware that Avast collects some pieces of information when you create your account, including: email address, username, license key, subscription renewal date, and your trial status (in case you're using the free trial). The information will be saved for as long as your account remains open.
Besides, the company also stores some service data from your VPN usage, including your total bandwidth usage, connection timestamps, your chosen server's IP address, and the subnet of your real IP address. This information is used for troubleshooting and server management purposes. It will be deleted on a rolling basis after 30 days.
Torrent policy
Avast SecureLine VPN allows torrenting on some of its servers, which can be found in the P2P tab of the app's location picker. These locations are Miami and Seattle (the US), London (the UK), Paris (France), Prague (the Czech Republic), Amsterdam (the Netherlands), and Frankfurt (Germany).
Due to Avast SecureLine's lack of port forwarding support, some users may face up with slow torrent speeds and limited peer connections. Therefore, if you are a heavy torrenter, you may wish to find a more torrent-oriented VPN.
Avast SecureLine VPN customer support
Avast SecureLine VPN offers customer support via three venues: a phone line, a support forum, and a support ticket.
The support forum is an excellent place for questions that don't necessarily need answering by an Avast employee, as anyone can post and reply to threads in it.
If you need faster assistance, you can fill out the support ticket form with a description of your problem and any attachments you'd like to include. Avast states to expect a response within two days, a more extended period than most other VPN providers, but understandable given how many different products the company has to support.
Lastly, if you need urgent help, you can call the Avast Premium Tech Support line for assistance. Calls start at $79 each, though, so it should be the last resort for the most serious issues.
Avast SecureLine VPN pricing plans and payment methods
Pricing plans
Avast SecureLine's pricing structure is different from other VPN providers. Instead of offering month-to-month pricing options, SecureLine only has one, two, and three-year commitments billed upfront.
Moreover, the company offers plans for an individual device or up to five at the same time. Let's take a quick look at how its prices break down.
Term Length
Maximum Number of Devices
Monthly Cost
Total Amount Billed
1 year
1
$3.99
$47.88
5
$4.99
$59.88
2 years
1
$2.99
$71.76
5
$3.99
$95.76
3 years
1
$2.99
$107.64
5
$3.99
$143.64
One nice point of SecureLine's pricing plans is that we could try it for seven days completely risk-free. So, we don't need to provide them with our payment information to test it out.
Payment methods
Avast SecureLine accepts payments via MasterCard, Visa, American Express, PayPal, or Discover. However, no anonymous payment options, such as gift cards or Bitcoin, are accepted.
Pros and cons of using Avast SecureLine VPN
Pros:
Easy to download and install
Unlimited bandwidth and server switching
P2P support
Consistent speeds
Up to 5 simultaneous connections
7-day free trial
30-day money-back guarantee
Cons:
Limited servers and locations
No router support
Limited streaming services
Inflexible subscription plans
No anonymous payment options
Visit Avast SecureLine VPN Detail
Alternatives to Avast SecureLine VPN
AVG Secure VPN
AVG is one of the biggest names in the antivirus market, which has extended its reach towards security on the Internet. The company offers a simple and straightforward setup process, with multiple outstanding features.
Why choose AVG Secure VPN instead of Avast SecureLine VPN?
User-friendly and easy-to-use
Capable of unblocking Netflix and BBC iPlayer
Why choose Avast SecureLine VPN instead of AVG Secure VPN?
Industry-leading encryption (AES-256)
Consistent connection speed
Good pick for torrenting
NordVPN
Based in Panama, NordVPN has powered more than 14 million internet users all around the world. It now becomes one of the most trustworthy security service providers, well-known for thought-out features and strongly-held values.
Why choose NordVPN instead of Avast SecureLine VPN?
NordVPN offers a more extensive range of servers and locations (5,400 servers in 59 countries)
It allows six simultaneous connections (while Avast SecureLine allows five)
It provides more reliable streaming content
It offers cryptocurrency payment methods
Why choose Avast SecureLine VPN instead of NordVPN?
Avast SecureLine is a good pick for torrenting
It offers a free-of-charge 7-day trial period
Its connection speed is consistent
Windscribe VPN
Windscribe VPN is actually a good choice for those looking to start using a VPN or migrate from an existing service. Many users believe that Windscribe offers good value for their money.
Why choose Windscribe instead of Avast SecureLine VPN?
Windscribe supports unlimited devices connection per one license
It can unblock streaming sites
It offers a free version with high speed and quite a lot of servers
Its privacy policy is transparent
Why choose Avast SecureLine VPN instead of Windscribe?
Avast SecureLine offers industry-leading encryption (AES-256)
It offers a 7-day trial period
It's good for torrenting
The bottom line
Perhaps Avast SecureLine is the best VPN we've reviewed; there's something to be said for those who want a trusted name in the antivirus and security industry.
We hope this Avast SecureLine review helped you make an informed decision among many VPN choices. If you have any concerns or want to share your thoughts, just let us know. We're always happy to hear from you!
Read more:
Magento Support
& Maintenance Services
Make sure your M2 store is not only in good shape but also thriving with a professional team yet at an affordable price.
Get Started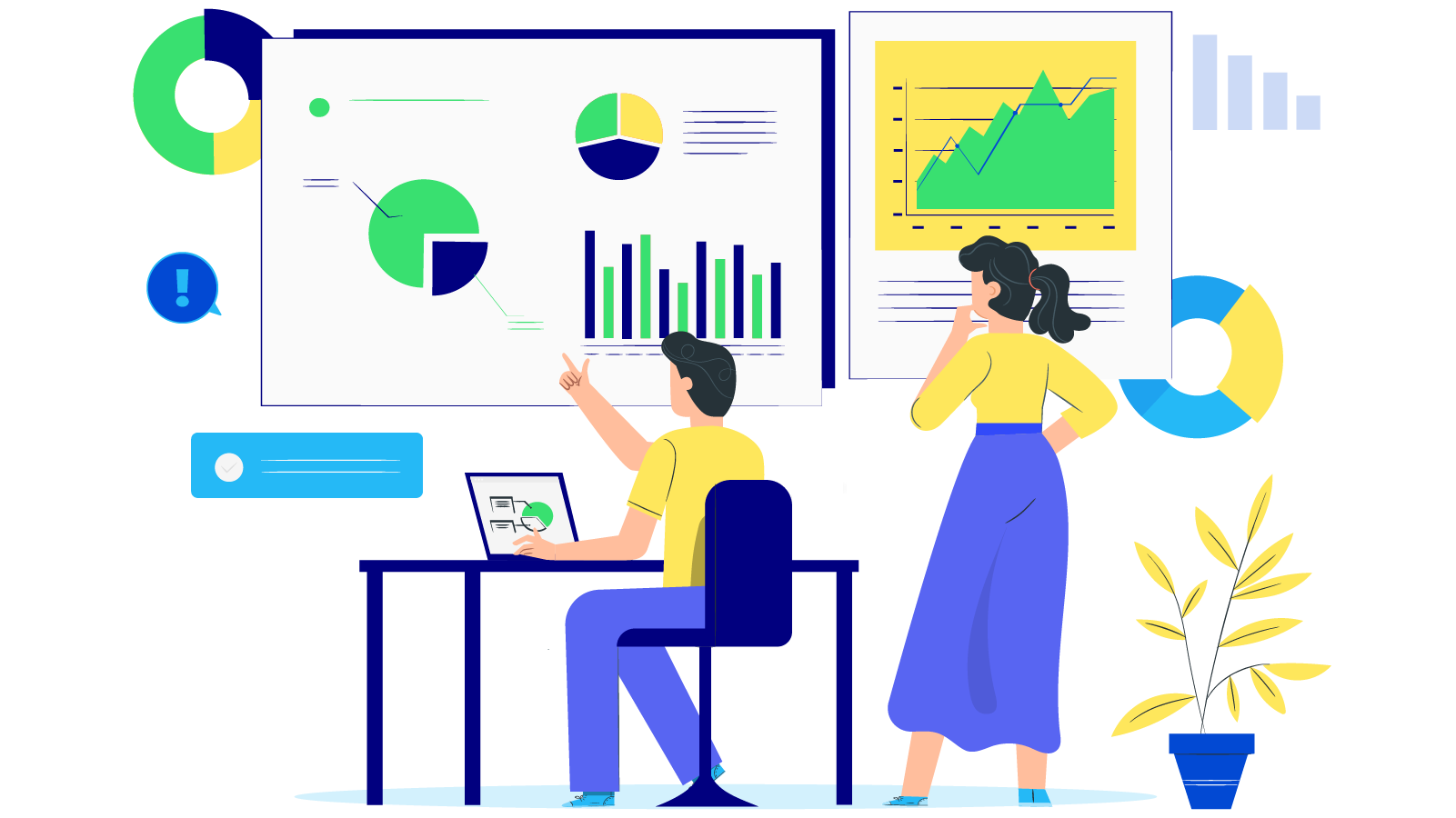 New Posts


Subscribe
Stay in the know
Get special offers on the latest news from Mageplaza.
Earn $10 in reward now!