Windscribe VPN Review: Read This Before You Buy
The Most Popular Extension Builder for

Magento 2
With a big catalog of 224+ extensions for your online store
In this high technology era, the word "anonymity" seems to lose its original meaning. Through your online traffic, third parties like Wi-Fi hotspot owners, Internet service providers, government, or even hackers can get gigabytes of your personal information.
But, if you still believe in the inherent right of private life, you should consider using a VPN service. Not all VPNs are trustworthy, of course, but you can't discern good ones from bad at a glance. And in this Windscribe review, we will figure out which category this popular VPN provider falls.
We will give you a full-fledged honest answer to the question about Windscribe's protection, as well as its performance.
Let's explore right now!
Table of contents
What is Windscribe VPN?
Windscribe is a relatively young Internet security and privacy company located in Ontario, Canada. Since its inception in April 2016, Windscribe has accumulated millions of users worldwide and received praise from trusted publications like Techradar, CNET, and Lifehacker.
In addition to its paid subscriptions, Windscribe offers a user-friendly free version, which helps VPN newbies enjoy a safer internet experience without spending a dime. Like any other VPN, Windscribe has its positives and negatives. Keep on reading our review to find out more!
Windscribe VPN usability
Supported devices
One of the biggest strengths of Windscribe is its multi-platform compatibility. There is a VPN app for PCs, smartphones, browsers, and many more. Windscribe also offers the Config Generators tool, which automatically gives you the exact information you need for manual setups.
Windscribe supports these following systems:
Operating systems: Windows 10,8,7; Linux; and macOS 10.11 and newer
Mobile platforms: iOS and Android
Web browsers: Chrome, Firefox, and Opera
TV devices: Amazon FireTV, Nvidia Shield, and KODI
Routers: DD-WRT and Tomato
Importantly, Windscribe allows unlimited simultaneous connections, which means you and your family can all have the VPN service running simultaneously - a fairly unique offering among VPN providers who generally impose device limits.
However, keep in mind that Windscribe doesn't allow sharing your account with friends (or even strangers), and it'll ban users that violate its terms of use.
Setup process
The Winscribe desktop and mobile apps are actually easy and quick to set up, even for technologically-inept.
On the Windscribe website, just choose your operating systems, and the app will automatically download on your computer. You'll have an option to register or log in after the installation process.
Did we mention that creating a Windscribe account is a breeze? Well, it is definitely one of the most straightforward services to sign up to. You can have them create an account username and password for you - email optional. It will literally take 3 clicks to generate an account and sign up.
Apps
When the Windscribe first opens, it looks compact, intuitive, and easy to use. To get started, you should turn it on, then Windscribe will default to the best server depending on the location. To help users browse more securely, Windscribe has a built-in firewall that can be turned on and off from the main app.
There is also an option to change servers and add servers to a Favorites list. The Servers list is arranged by country, and each country can expand to display the server locations.
When Windscribe is turned off, the app displays a notification that includes the amount of data transferred during the session and the session's duration.
Windscribe adds a cool design feature that makes it easy to see if the VPN is on or off. When it's connecting to a server, the app is dark blue, while it's grey while being off. When the connection is made, the app turns bright blue.
Windscribe VPN performance
Servers and locations
Windscribe offers an extensive VPN server network of 110 cities in 63 countries, which is a big number, including almost every region in the world. East Asia is especially well-presented, which is uncommon, containing Windscribe VPN servers in Japan, South Korea, Singapore, Thailand, and more.
Windscribe offers over 110 individual VPN locations, which means you can get a city-level choice in a number of different countries. There are multiple servers in different locations, but you can choose your city within:
Australia (Melbourne, Brisbane, Perth, Sydney)
Canada (Toronto, Montreal, Vancouver)
France (Paris, Marseilles)
India (New Delhi, Indore, Chennai)
Israel (Jerusalem, Ashdod)
Italy (Rome, Milan)
Russia (Saint Petersburg, Moscow)
Spain (Madrid, Barcelona)
UK (Manchester, London)
US Central (Atlanta, Dallas, New Orleans, Louisville, Salt Lake City)
US East (Boston, Chicago, Charlotte, Miami, New York, New Jersey, Philadelphia, Washington DC)
US West (Los Angeles, Las Vegas, Oregon, Phoenix, Portland, Santa Clara, San Francisco, Seattle)
Turkey (Istanbul, Bursa)
The Windscribe website does include a neat page with real-time updates of server status and capacity. This is excellent when you are trying to find a quick server or want to troubleshoot a slow connection.
There are also static IP addresses in 13 different locations, which can make it easier to get consistent access to streaming services. For your information, a static IP connects you with the same IP every time you connect. It comes with several benefits, such as reducing the chance of websites blacklisting your IP. With Windscribe VPN, this IP can be shared with about 10 other users.
You can also select between a datacenter or residential IP. Although the residential IP is more expensive, it can improve the performance of streaming services. As a residential IP makes you look more authentic, it can also stop you from seeing unnecessary captchas around the web. A typical example where this comes in handy is Amazon Prime Video, which logs you out on desktop every time your IP address changes. With a residential IP, your streaming experience will become more seamless.
Speed
A VPN service sits between the Internet and your device and adds some delays to messages flow. That makes the speed of the VPN extremely important. And of course, the faster the VPN service, the better.
However, as we stated many times in our previous VPN reviews, there are two facets you need to consider: either you are using the free service or paid service. It usually goes without question that the free service is slow.
Overall, Windscribe speed is excellent when you use the paid plan, and connect to the closest server. However, many users report that sometimes the connection is fast one moment and slow the next. If you decide to go with Windscribe VPN, we suggest you put a lot of effort testing it in your particular circumstances to see what kind of speed you'll get.
Streaming
Another benefit of Windscribe is that it can get you around geographical restrictions on content. Windscribe does this by masking your true IP with one from the country you want to access. This is great news for fans of foreign TV and cinema.
Windscribe offers dedicated VPN servers for streaming in various countries around the world, which are labelled as Windflix in the server selection menu, and can be found in the UK, the US, and Canada.
However, these specific servers are now mostly redundant. After recent updates, all Windscribe servers can actually be used for streaming, including the free servers. This makes Windscribe the only truly free VPN provider that works well with Netflix.
Windscribe VPN security
VPN protocols and encryption
Protocols determine how your data will be transmitted across a network. Let's take a closer look at which protocol types used by Windscribe.
IKEv2. Assume you get disconnected from your VPN and you want to connect again, then IKEv2 will re-establish your connection. This is especially helpful if you want to switch in between Wi-Fi and mobile hotspots through your phone.

SOCKS. SOCKS stands for Sockets, which gets you in disguise through a speaking new IP address. Then, it'll get the data to its destination, but keep in mind that with SOCKS alone, the data can't be encrypted. That's why we match it with different encryption methods, to attain both SOCKS speed and encryption's safety.

UDP. UDP (User Datagram Protocol) is responsible for sending the data packets, but not responsible for keeping them in order.

TCP. That's why Windscribe pairs TCP (Transmission Control Protocol) with UDP. It transports data, as well as ensures to get to the right place. First, it generates a connection between the source and the destination and makes sure it's active. Then, it breaks the data into smaller packets and puts them back together in the right order.

Stealth. Stealth disguises your VPN traffic as regular web traffic, so it can get through firewalls. This protocol is especially helpful if you use Windscribe in countries that don't allow VPNs, such as China, Pakistan, Cuba, or the UAE.
Windscribe is a solid choice for security, with no evidence of any faults occurring in the past. It's encrypted with top-notch AES-256 with SHA512 authentication and a 4096-bit RSA key, which is considered "unhackable."
Split Tunneling
Windscribe offers the split tunneling feature, which allows you to go on a public network and private network simultaneously. You can utilize this feature to customize your VPN protection by choosing to route some of your apps through a secure VPN tunnel and leave some unprotected.
Port Forwarding
Port forwarding is a convenient want to access data and apps on any of your devices. For instance, when you are away from home, you can use your mobile phone to access your PC and check your home security cam.
Double Hop
This special feature makes your Windscribe connection even more secure by bouncing it between two different VPN servers. However, this may slow your Internet speed down. In fact, a lot of customers have great reviews of this VPN just because of this feature.
Windscribe VPN privacy and policies
Windscribe VPN privacy and policies
Jurisdiction
Windscribe is based in Canada, which is part of the 5-Eyes data-sharing alliance. Members of the alliance state gather intelligence about each other's citizens and share it among themselves, allowing them to get around laws against spying on their own citizens.
In addition, the CSIS (Canadian Security Intelligence Service) had a history of recording personal user data to track and identify people of interest. Under the Copyright Modernization Act, Canadian Internet Service Providers (ISPs) must log user data for six months, although it isn't clear if VPN providers have been compelled to adopt similar practices.
Logging policy
Windscribe keeps a minimal-logging policy for maintenance purposes. This isn't ideal, especially considering its Canada jurisdiction - we know other VPN providers can work with less, and we'd like to see Windscribe do the same.
However, the data collected by Windscirbe cannot be used to identify you. Windscribe logs the following information:
A timestamp of your last activities on the Windscribe network
The amount of data transferred in the last 30 days
The number of simultaneous connections on your account
Your IKEv2 or OpenVPN username (until the end of your session)
The time you connected (until the end of your session)
Besides, Windscribe maintains a page documenting the DMCA request and law enforcement data requests it's received since 2018. This can be a positive step towards transparency, but means nothing without an independent external audit of the process.
Torrent policy
Windscribe is a good VPN for torrenting, as P2P activity is allowed on the majority of Windscribe's servers worldwide, even though not all servers are P2P-optimized.
The speeds are consistently good enough for torrenting, which is really important. Especially, Windscribe distributes its P2P servers worldwide, which maximizes the chances of getting good upload and download speeds. With high-end security, Windscribe not only ensures your downloads complete quickly, but securely, and anonymously as well.
However, when torrenting, be aware of Canada's aggressive copyright laws. In Canada, fines for copyright infringement can be up to $5,000, so it's a good idea to ensure you never fall foul of them.
Windscribe VPN customer support
Windscribe offers three customer services, including email, online resources, and chatbot.
The company features a comprehensive and informative collection of guides, FAQs, and even its own discord and subreddit server. Besides, there's a friendly chat bot named Garry that plays the role of a live chat operator. Impressive as he might be, Garry is still just a bot, so he'll direct you with a satisfactory answer.
Overall, we believe customer support is an area that Windscribe should improve noticeably.
Windscribe VPN pricing plans and payment methods
Windscribe offers three different price points:
Windscribe Free plan
Monthly plan: $9/ month
Yearly plan: $4.08/ month (billed $49 per year)
The company accepts the usual range of payment methods, including most common credit and debit cards, PayPal and Bitcoin, as well as several international options through its partnership with Paymentwall.
Since you have access to an entirely free plan, the company only offers a 3-day money-back guarantee. But if you exceed 10GB of usage, you won't be eligible for a refund. Windscribe can also take up to 30 days to refund your money into your account, which is really a restrictive returns policy. So, our advice is to test out a free account before you subscribe to the service.
Pros and cons of using Windscribe VPN
Pros:
Instant setup on popular devices
An extensive network of servers and locations
Solid encryption
Numerous advanced security features
Works well with streaming sites
Allows torrenting
Unlimited simultaneous connections
Cons:
Based in Canada (Five-Eyes nation)
Questionable logging policy
Needs to improve customer support
Alternatives to Windscribe VPN
NordVPN
Located in Panama, NordVPN has attracted more than 14 million internet users all around the world. This VPN provider now becomes one of the most trustworthy privacy and security service companies with a range of outstanding features.
What makes NordVPN unique?
NordVPN is located in Panama (out of the Five-Eyes alliance)
It offers an extensive range of servers and locations worldwide (5,400 servers in 59 countries)
It provides advanced security features (Onion Over VPN and Double Encryption)
It offers a 30-day money-back guarantee
You can contact NordVPN via 24/7 live chat and email support
Avast SecureLine VPN
Avast is one of the largest security companies in the world, which applies next-gen technologies to fight cyber attacks in real-time. Its VPN product was launched in 2013, becoming one of the latest additions to its lineup.
What makes Avast SecureLine VPN unique?
Avast SecureLine is located in the Czech Republic (out of the Five-Eyes alliance)
It is a good pick for torrenting
Its connection speed is consistent
It offers unlimited bandwidth and server switching
It offers a 30-day money-back guarantee
CyberGhost
CyberGhost is a full-fledged VPN provider, which is engineered by a renowned privacy company in Romania. It is a powerful solution that is considered the fastest-growing service with a good focus on usability, diverse server location, and affordable pricing.
What makes CyberGhost unique?
CyberGhost is based in Romania (out of the Five-Eyes alliance)
It offers an extensive array of servers (with 6,300 servers in 90+ countries)
It offers 24/7 customer support
Its money-back guarantee is generous
It is safe for torrenting, and it can work with streaming sites
Read more:
The bottom line
While we are not so crazy about this VPN due to its logging policy and customer support, Windscribe still has some great points to brag about.
Its biggest strengths are the security features, multi-platform compatibility, and ability to be configured on a router to secure an entire household. So, it is the perfect solution for anyone who wants more security and privacy.
If you think we've left anything out, please let us know! And don't forget to keep updated our blog to receive the latest information about VPN services out there!
Haley is a content creator at Mageplaza. When not working, she spends time on travel adventures, books, and food tasting. As growing up, she wants to read, learn, and experience more things to adapt herself to this ever-changing world.
Website Support
& Maintenance Services
Make sure your store is not only in good shape but also thriving with a professional team yet at an affordable price.
Get Started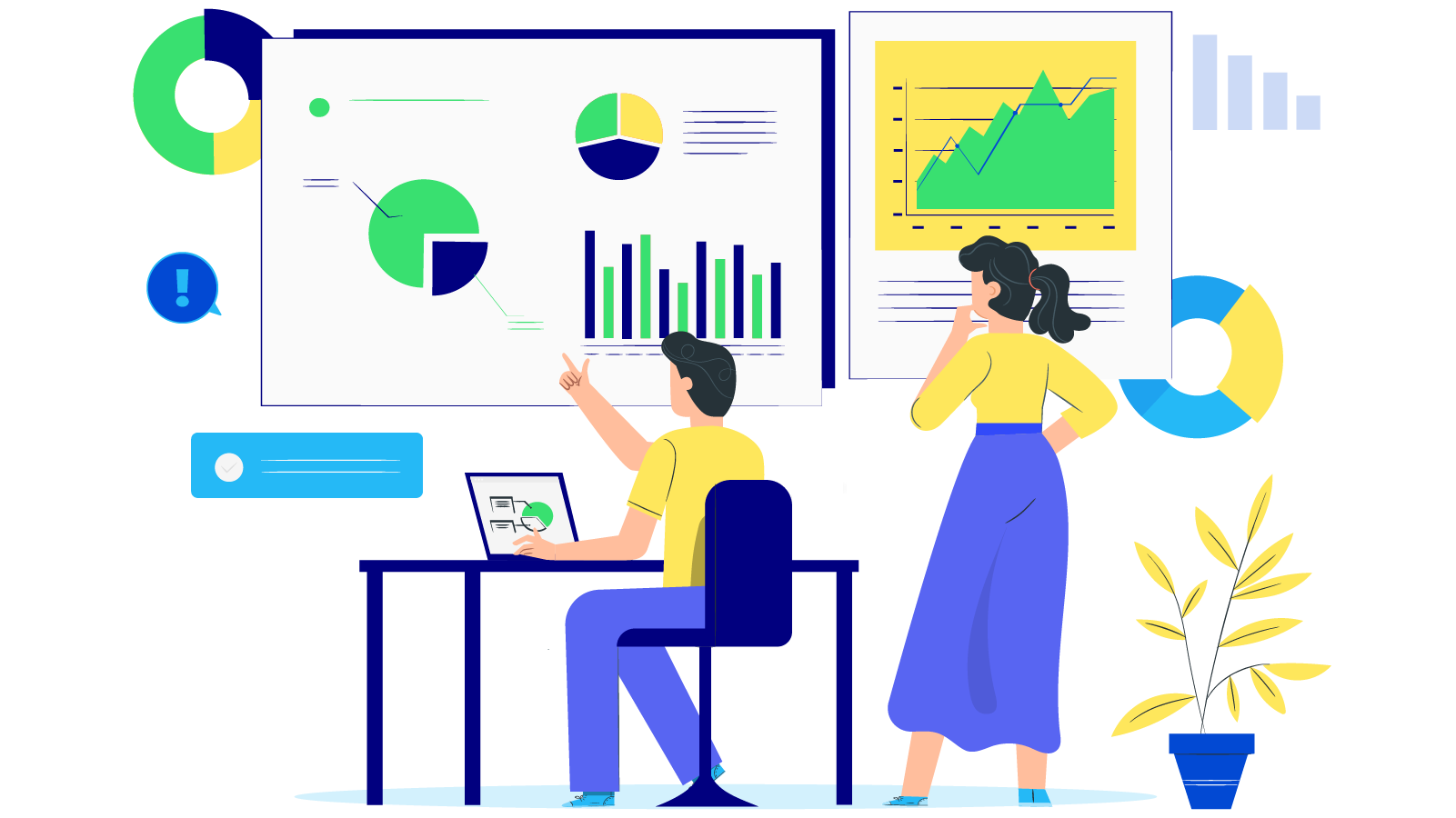 New Posts



Subscribe
Stay in the know
Get special offers on the latest news from Mageplaza.
Earn $10 in reward now!