Turbo VPN Review: Is It The Right Choice for You?
The Most Popular Extension Builder for

Magento 2
With a big catalog of 234+ extensions for your online store
On its website, Turbo VPN is very proud of the number of people who have downloaded its service - a staggering 300 million users worldwide. If you look around the Apple App Store and Google Play Store, you can see lots of great reviews from satisfied users.
However, as a critical consumer in this innovative age, you might doubt these facts. Does Turbo VPN really live up to all good reviews? Does its popularity equate to quality?
You are about to find all this out in our Turbo VPN review! Read until the last words to explore!
Table of contents
What is Turbo VPN?
Turbo VPN is developed by Innovative Connecting, which describes itself on its website as an "Internet Start-up." The company has created a number of other basic and free VPNs, including Snap Master VPN, VPN Proxy Master, Solo VPN Pro and VPN Proxy Master Lite.
The director of Innovative Connecting is Danian Chen - a Chinese entrepreneur who is also the CEO of LinkSure - the company behind WiFi Master Key. Described as "one of the most influential young leaders in China" by Forbes, Chen is listed only in corporate filings and has no public association with it.
Turbo VPN is incorporated at 38 Beach Road #29-11 South Beach Tower, Singapore, a nation of intrusive surveillance, government snooping, and a reported relationship with the 5-Eyes - a US-led intelligence-sharing network. More than that, many research shows Turbo VPN has a strong link with Mainland China and is quite ready to transfer data to the authorities there.
Turbo VPN states that it's willing to hand over users' personal information to legal authorities "if ordered by a court of competent jurisdiction." So, if privacy is your priority, you should consider carefully before using Turbo VPN.
Turbo VPN usability
Design
Turbo VPN might be a free VPN company, but it doesn't look or feel like that. Its interface is clean and intuitive, with easy-to-navigate windows and buttons that put all the information you need at the tip of your fingers.
It features accurate progress bars, apparent buttons, and clear icons for country flags and menu items. There is also an adorable motif throughout the whole design, which is unique enough to stand out and make the whole experience light and cheerful.
Supported devices
Turbo VPN is a mobile-VPN only, which is available on iOS and Android devices. There are no manual workarounds for any other platform; therefore, you have to find another provider if you want to use VPN services on any other device.
In Turbo VPN Premium plans, you can connect up to 5 devices with all server locations, faster connection, streaming servers, and no in-app ads. Besides, you can sign up for a 3-day free trial.
User experience
You can download and install Turbo VPN apps without any hassles, and there's no need to provide an email address or any other details, as it's ready to go within a few minutes.
iOS
Turbo VPN's iOS app can be downloaded via the iTunes app store with no difficulty. You can choose your preferred protocol, including IKEv2 (default), OpenVPN TCP, or UDP.
Unfortunately, iOS users are not given any server options, as they must connect to the server that it assigns them to automatically. Moreover, ads are shown almost every time you do something on the menu, and they tend to force you to watch for around 5 seconds.
Android
In the Android app, you can choose between OpenVPN encryption and IPSec. Besides, you can select among the nine servers located in the US (New York or San Francisco), the UK, the Netherlands, Canada, Singapore, France, Germany, and India.
Turbo VPN performance
Servers and locations
Turbo VPN has a limited server network. Although it claims to have 10,000+ servers on its website, that's very unlikely. Even if it was true, it might be reserved for premium users.
For free users out there, they can get a choice of seven countries, including Canada, Germany, India, Netherlands, Singapore, the UK, and the US. Only the US has a city-level choice - San Francisco and New York on each coast.
The Asia-Pacific is represented by Singapore and India only, and users in Africa and South America will be disappointed to find no servers whatsoever. If you'll be connecting primarily from these regions, you'd be better off with a provider like ExpressVPN. Covering 94 countries, it is certain to be perfect for you.
Speed
Turbo VPN states on its official website that it can connect you with the speed of a hare. However, Turbo VPN's speed can be rather varied. Generally, nearby servers seem to be significantly faster than far-away servers, only dropping slightly from the regular non-tunneled speed. Meanwhile, servers that are far away can drop the connection speed by half, which is massively disappointing.
Besides, the premium-plan servers have less traffic than the free version, so it's evident that the speeds will be higher on such servers. Sometimes, users may find it hard to connect to the Turbo VPN network. The reasons can be high traffic intensity on that specific network, or it's your cellular network that has poor connectivity.
In short, if you'd like to experience high speeds, you'd better off with Turbo VPN's premium plans or other VPN providers.
Streaming
The good news is that Turbo VPN lets you access major streaming platforms. However, the bad news is that it's only available for premium VIP servers, leaving free users high and dry.
Turbo VPN security features
Turbo VPN uses OpenVPN protocol by default, which is the most common protocol type in the industry. For beginners, protocols are the means used to create a "tunnel" between the Internet and your browsing device. It's encrypted to ensure that no one can see your real IP address or know your actual location.
OpenVPN is considered one of the best tunneling protocols at this time. This is mainly due to the fact that it's open-source, meaning that a lot of developers have put it to test for weaknesses. In addition, Turbo also offers IKEv2 protocol, which is a new face that is gradually gaining a footing in the VPN world.
In terms of encryption, both protocol types use AES 256-bit encryption, which is also used by militaries and government agencies across the world. However, there's little in the way of validation that these encryption actions are actually taking place.
Plus, we were disappointed to find no kill switch feature within the app, an essential security feature that blocks regular internet traffic if the VPN connection drops. Besides, your data is not completely secure, with Turbo VPN not even maintaining its own DNS servers, which means that your traffic is routed through third-party servers even when you are connected to the VPN.
Turbo VPN privacy and policies
Jurisdiction
As stated above, Turbo VPN is based on Singapore and China. Singapore belongs to the 14-Eyes intelligence network, which could raise some concerns for oversight from Western governments.
Worse still, China doesn't hold the privacy of individuals as a right. In reality, all VPNs within the country must be government-mandated, so Turbo VPN may have much more governmental involvement than you think.
Logging policy
You can find the Turbo VPN's privacy policy, an extremely short read on the App Store. The company calls itself a "no-log network" that does not take any information like assigned IP addresses or browsing habits.
However, it states that some information is collected only for the duration of your VPN session to help "improve" the service. No details are mentioned with regard to what this type of information is. Additionally, a quick look at the app's settings reveals that Turbo VPN requires access to your identity, device, files, media, photographs, among other things before you can use it. If Turbo VPN can access these things, it could view, collect, and share all information in theory.
In short, Turbo VPN's logging policy is really questionable.
Torrent policy
We'd like to emphasize that the service is a mobile-only app. Meanwhile, most users use their desktop computer or laptop to download torrents instead of mobile devices. Nevertheless, we want to check whether or not this VPN provider is good for torrenting for the purpose of this review.
Thankfully, Turbo VPN supports torrenting and P2P activity. But consider thoroughly before using, because of its intrusive logging policy and serious lack of privacy features. Turbo VPN also clearly states in its FAQ page that users should not access BitTorrent while connected or their account may be blocked.
Turbo VPN customer support
Turbo VPN claims on its website to provide seamless 24/7 customer service, but the reality is a polar opposite.
Its online resource is no use, which includes some very generic information and doesn't provide any setup guides or troubleshooting tips. Turbo VPN's app consists of an FAQ page, but it is very basic and can't solve most issues.
If you click on the "F" symbol on the site, you'll be redirected to the company's Facebook page, where you can find their email address. But many users reported that even when they tried contacting via email, they got no response.
Turbo VPN pricing plans
Turbo VPN is a free service funded through ads, but there is also a paid option with some more advanced features. This includes the ability to access VIP servers and streaming sites, for example.
Here's what a Turbo VPN costs you:
1-week plan: $9.99/ week
1-month plan: $11.99/ month
1-year plan: $2.99/ month (billed $35.88 per year)
Turbo offers a three-day free trial, which is great to test the waters. But you need to remember to cancel the trial; otherwise, they will automatically deduct the funds from your account.
Because the service is only available via Google Play Store and Apple App Store, the only payment method you have is the debit/ credit card connected to your Google or Apple accounts. There's no way to pay through PayPal, cryptocurrency, prepaid cards, or cash.
Pros and cons of using Turbo VPN
Pros:
Provides top-of-the-line protocols and encryption
No leaks detected
Works with streaming sites on VIP servers
Allows torrenting
Cons:
Questionable logging policy
Problematic jurisdiction
Limited device support (on mobile devices only)
Limited server network
No advanced security features
Bad customer support
Alternatives to Turbo VPN
ProtonVPN
Suppose you're looking for a Turbo VPN alternative that provides you with unrestricted data, a decent number of servers around the world, and good speed. In that case, ProtonVPN is our top recommendation.
What makes ProtonVPN unique?
ProtonVPN is headquartered in Switzerland, meaning you're protected by the strong privacy laws.
It's very easy to download and install ProtonVPN
It can unblock streaming sites
Its Secure Core servers provide an extra encryption layer
It accepts cryptocurrency and cash payments
Windscribe
Windscribe is another excellent alternative to Turbo VPN that offers outstanding features. While there is a cap of 10GB data each month, it's quite reasonable as you can access high-speed VPN servers without much speed throttling. However, keep in mind that, unlike Turbo VPN, you'll need to create an account on Windscribe to use its free service.
What makes Windscribe unique?
Windscribe allows unlimited devices connection per one license
It also offers a free version
Its privacy policy is transparent
TunnelBear
TunnelBear is primarily a premium VPN, but it offers a free tier with 500MB of data limit in a month. We know the data limit is relatively low in comparison to Turbo VPN's unlimited data allowance. However, you can get top-notch features on TunnelBear, which is nowhere to be found on Turbo VPN.
What makes TunnelBear unique?
TunnelBear has a strict no-logging policy
No leaks detected
It offers advanced security features
Its customer support is responsive and thorough
You can also use its free plan with excellent feature
The bottom line
In a nutshell, Turbo VPN wouldn't be our first pick.
We can overlook the relatively limited number of server choices and device support with Turbo VPN, but we have real concerns about its privacy policy.
The lack of advanced security features and logging policy makes it hard to recommend this VPN for anyone remotely concerned about their privacy. There are so many better premium VPNs out there that we'd like to recommend them instead. So, keep updated with our blog for more information!
Magento Support
& Maintenance Services
Make sure your M2 store is not only in good shape but also thriving with a professional team yet at an affordable price.
Get Started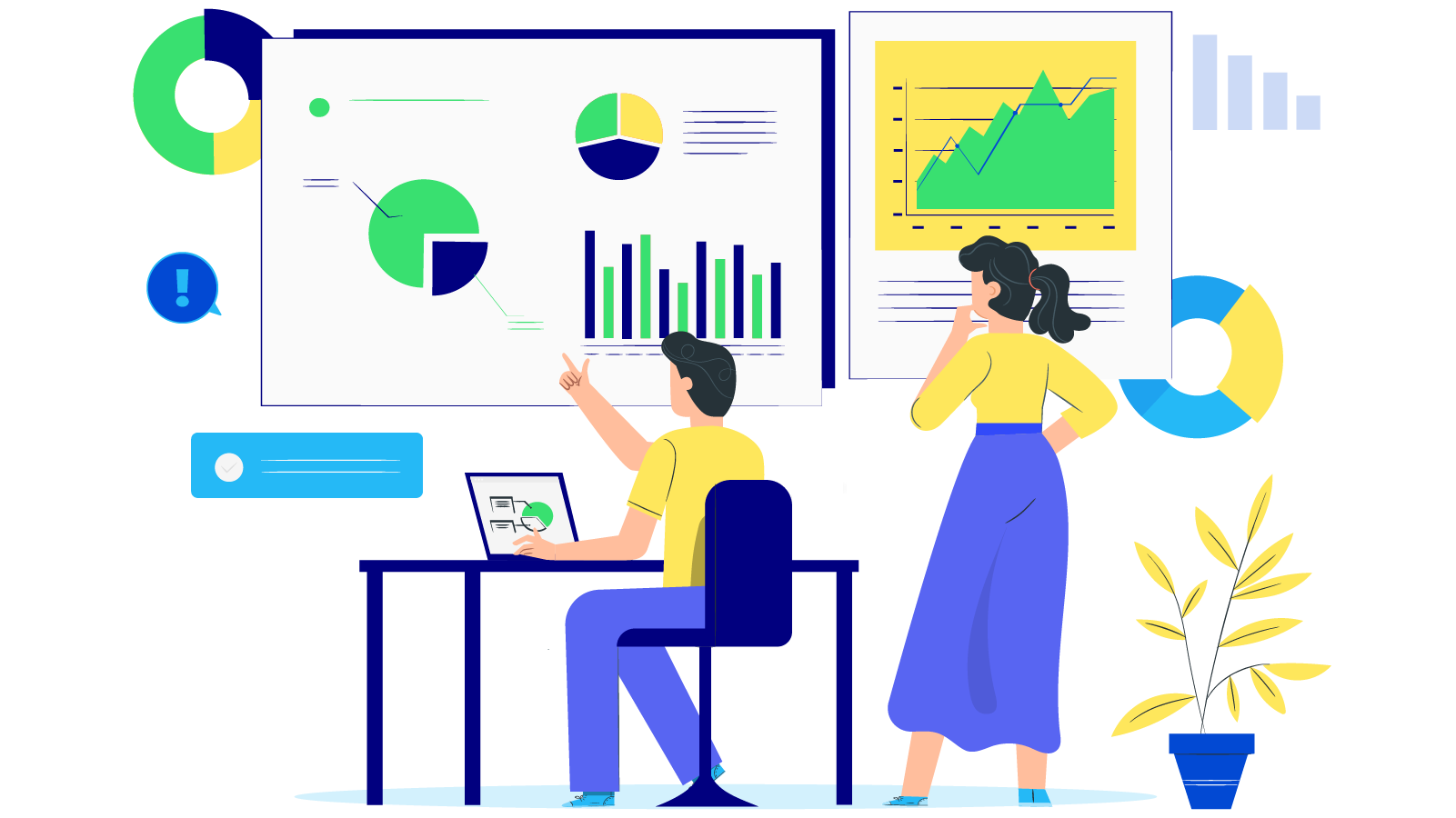 New Posts


Subscribe
Stay in the know
Get special offers on the latest news from Mageplaza.
Earn $10 in reward now!