CyberGhost VPN Review: A Thorough Inspection of the Specter's Respectability
The Most Popular Extension Builder for

Magento 2
With a big catalog of 234+ extensions for your online store
When talking about ghosts, what immediately springs up in your mind?
Well, they exist between two states of being, lack a corporeal form, and scare people, right? But, is that all?
Perhaps sometimes we envy their ability to move about invisibly, untraceable, and unbound by physical barriers. Nowhere is this desire more prevalent than the online space, where every move you make can be tracked by Internet Service Providers (ISP), administrators, advertisers, governments, and even hackers.
Try searching CyberGhost, a VPN provider that pledges to turn you into, hmm, a cyber ghost, and you'll see amazing things.
What is CyberGhost? Which outstanding features does CyberGhost offer? How does the company stack up against its competitors? Our CyberGhost review will reveal all the answers.
Let's dive into it right now!
Table of contents
What is CyberGhost VPN?
CyberGhost was founded by Robert Knapp in 2011, an entrepreneur from Romania. Knapp's belief in privacy and passion for technology as a fundamental human right made him a natural fit for the VPN industry.
The CyberGhost team is currently formed of over 70 professionals with a strong IT field background, based both in Romania and Germany. With over 36 million users worldwide, CyberGhost has become one of the most prominent VPN providers in the cybersecurity community and beyond.
Read more: 19 Best VPN Services Free & Paid
CyberGhost VPN usability
Official website
CyberGhost's official website is easy to navigate and accessible, with enough content that you never feel bombarded with call-to-action buttons and superfluous marketing copy.
The FAQ page is surprisingly comprehensive for a VPN company, covering not only the company's service and features, but also the ins and outs of VPN protocols, IP addresses, and other pertinent technologies.
In the Privacy Hub, you can find guides for scrubbing your data from web giants like Yahoo and Facebook, primers on software exploits and data breaches, privacy news from around the world, and different blog post-style articles about the digital age. This is an excellent resource for the Internet at large, not just for CyberGhost's customers.
Supported devices
CyberGhost offers Windows (Vista and up) desktop apps and macOS (10.12 Sierra and up). A command-line interface is offered for Linux users running Ubuntu 16.04, Ubuntu 18.04, or Fedora 29.
Mobile apps are available for iOS and Android, while optimized versions of the Android app are available for the Amazon Fire TV Stick and Android TVs. Besides, CyberGhost offers free browser extensions for Firefox and Chrome.
Apps
Like most VPN apps, the first thing you see when activating the CyberGhost desktop app is a quick-connect button. It is accompanied by a short drop-down list of recommended servers and a connection status indicator. You just need to pick one, hit "Connect," and you're done. The mobile apps follow the same basic layout.
You can also compile your list of favorite servers or choose from CyberGhost's specialized streaming and torrenting servers.
In the "Connection Features" tab, you can enable or disable some settings like malware detection, ad and tracker blocking, and forced HTTPS. A unique data compression feature can save bandwidth and speed up loading times by compressing images, videos, and other elements to reduce their file sizes.
If particular websites (i.e., streaming sites, or banking sites) don't work properly when you are connected to the VPN, you can add them to the CyberGhost app's exceptions list, which will cause them to use your base connection rather than the VPN. It's similar to the spoilt tunneling feature offered by other providers, though unique in that it covers URLs, not apps.
CyberGhost VPN performance
Servers and locations
CyberGhost hosts more than 6,300 servers in 90 countries, with enough diversity that even when you can't find a server in your desired country, you should be able to get pretty close.
Some VPN companies use virtual servers to boost their coverage. They are partitions of a single physical server that can be configured to provide IP addresses from a country rather than their true location. This may create concerns about provider transparency and data jurisdictions, especially if the virtual servers are not labeled as such or if their real locations aren't disclosed.
CyberGhost uses some virtual servers, but they're always located in the country they claim to be in (except for servers in Iran and Luxembourg, which are located elsewhere, though their true location isn't stated).
Speed
Since your base connection is one of the most significant VPN speed bottlenecks, we evaluate CyberGhost speeds relative to it. For example, if you are connected to a local server, your speed should be within 80% of your base speed. With long-distance connections between North America and Europe, it should fall within 50% of the baseline. It may sound like a big reduction, but 50% should still be more than enough for gaming, browsing, torrenting, and HD streaming on a typical cable or fiber home connection.
CyberGhost doesn't reach the highest highs attained by some of its competitors, but it still meets the standards with ease. Longer-distance connections within North America or Europe reduce speeds to 60-75% of baseline, while local speeds range from 85-95% of baseline.
But things get more unpredictable outside of North America and Europe. Speeds in Asia can fall to 15% of baseline, with some locations experiencing significant drops down to around 1Mbps. This is a problem that's by no means exclusive to CyberGhost, as weaker infrastructures in these areas have an inevitable impact on speeds regardless of provider.
Streaming
Where CyberGhost VPN really shines is its streaming performance. All of the usual suspects, including US Netflix, BBC iPlayer, Amazon Prime Video, Hulu, HBO Now, Youtube, ESPN, can be unblocked by CyberGhost. However, it doesn't stop there. The UK, Germany, and France Netflix sites are also accessible, as well as international sites like Germany's ZDF and Zattoo, Brazil's Globo, HBO Go Romania, and France's Canal+.
CyberGhost's streaming servers evade these blocks by using an ever-changing roster of IP addresses. In case a streaming site blocks one IP, a fresh one can be conjured up readily, keeping the VPN one step ahead of the streaming site.
CyberGhost VPN security
VPN protocols
CyberGhost offers four protocols, some of which may not be available, depending on your device: OpenVPN, L2TP/ IPSec, IKEv2/ IPSec, and PPTP.
OpenVPN
With the help of its open-source community, OpenVPN has become one of the most popular VPN protocols. Its outstanding AES-256 encryption provides the toughest security for your data, while its optimized code makes sure menial slowdowns and high reliability.
OpenVPN offers OpenVPN in its Windows, macOS, and Linux, and Android apps. If you have issues with dropped packets or flaky connections, you can switch OpenVPN from its default UDP port to the slightly slower but more consistent TCP port.
IKEv2/ IPSec
This type is the second-best protocol after OpenVPN. It can maintain a VPN connection during a switch between Wi-Fi and mobile data, but it's often blocked by firewalls on public Wi-FI networks.
CyberGhost offers IKEv2/ IPSec in all of its apps (except Android and Linux). It is the only option on iOS, as Apple restricts the use of OpenVPN in its apps.
L2TP/ IPSec
This type is clunkier than its successors and rumored to be hackable by intelligence agencies like the NSA, so it is best avoided if you have other options.
CyberGhost offers L2TP/ IPSec in its Windows and macOS apps. The protocol can also be manually configured on iOS, Android, Linux, and Windows Phone.
PPTP
If speed matters more than security, PPTP is there for you. It's the oldest VPN protocol and is generally the fastest as well, but it has been cracked so many times. PPTP can be manually configured on all operating systems, but it isn't an option in the official CyberGhost apps.
It will help if you read our protocol explanation here to understand fully.
NoSpy servers
For some users, confidentiality is their top priority when they choose a VPN provider. Journalists, political activists, and others, for instance, can rest a little easier by using the special NoSpy servers.
Instead of being rented from third-party data centers, the NoSpy servers are entirely owned and operated by CyberGhost. They are inaccessible both physically and virtually by anyone, other than CyberGhost employees. Therefore, there is no chance of any in-person tampering by governments or data thieves.
Although the NoSpy servers are located in Romania, they have their own dedicated uplink to ensure high speeds worldwide.
Kill Switch
Windows and macOS users can use CyberGhost's kill switch feature, which automatically cuts off all internet traffic in the event of VPN disconnection or other connection errors. This prevents any threats without the VPN's protection, which potentially reveals your IP address and unencrypted data.
CyberGhost VPN privacy and policies
Jurisdiction
CyberGhost is located in Romania, which doesn't legally require to collect or store any type of user data for any length of time. This enables the company to uphold its no-logging policy (read our next section for more information).
In 2006, the EU passed the Data Retention Directive, a law that required internet companies to store specific types of user data, which was highly contested in Romania. In 2009, the Constitutional Court of Romania (CCR) ruled that the law violated Romanian citizens' right to privacy. Though the EU pressured this country to enact the law once again in 2012, the CCR overturned it a second time in 2014, the same year that the EU's own courts invalidated the law across all member states.
In general, Romania is an ideal place for a VPN company. Its attitude towards piracy and its history of protecting its citizen's digital privacy are good signs that the government will keep allowing CyberGhost and its users to go about their business without interference.
Logging policy
CyberGhost has a strict no-logging policy. This means no records of IP addresses, timestamps, server locations, bandwidth statistics, browsing activity, or any other data relating to your VPN usage are ever created or stored.
Your email address is collected at the signup step for account creation and login purposes. If you pay via a credit card, your payment information will also be collected and stored by a third-party payment processor for billing and refund purposes. CyberGhost doesn't have access to your payment information.
Some other information is collected when you visit the CyberGhost website, including your browser version, operating system version, country, and language. This information is collected and stored by browser cookies, which is used to remember your website preferences and analytic purposes.
Once every three months, CyberGhost releases its transparency report, which details all of the legal requests it received, including DMCA complaints, malicious activity reports, and police requests.
Torrent policy
CyberGhost allows torrents on some of its servers. The P2P-approved servers are labeled as such both on CyberGhost's website and the server list.
Some servers disallow torrenting due to their location - in countries with strict copyright laws, such as the US and Australia. Countries with P2P-enabled servers include Japan, Canada, and most of Europe.
CyberGhost's terms of service and torrent-related pages emphasize that the VPN is not to be used for illegal purposes, including piracy and copyright violations. Nevertheless, as all traffic is encrypted and there are no logging activities, it's impossible for anyone, even CyberGhost employees, to know what you're downloading is pirated or not.
Social responsibility
We always would like to see companies giving back to the community, as CyberGhost does with its Freedom program.
As a proponent of internet freedom, CyberGhost works with activists, journalists, and nonprofits who share the company's belief that privacy is a human right. CyberGhost offers free VPN service to those who meet these criteria, ensuring that they can continue the fight for freedom of speech and digital privacy.
The company also assists users in countries where internet censorship and surveillance run rampant. In 2014, CyberGhost provided VPN licenses to 30,000 users in Turkey, one of the most oppressive countries when it comes to internet freedom.
CyberGhost VPN customer support
CyberGhost provides customer support via two avenues: live chat and email support tickets.
The live chat function appears at the bottom of any CyberGhost page. You will see a "Support" button appear in the lower right corner. Click on it, type something, hitEnter, and you'll be shown a "Live Chat" button under the search results.
The support ticket system is pretty standard: enter your email address, provide details like your operating system and your problem description, attach any screenshots or debug logs you have, and you're done.
Responses are timely and friendly, arriving within a couple of hours. Unlike some other providers, CyberGhost's support reps reply to your actual question instead of providing a form response.
CyberGhost VPN pricing plans and payment methods
Pricing plans
CyberGhost offers three pricing plans with unlimited bandwidth and seven simultaneous devices.
1-month plan: $12.99/ month
6-month plan: $7.99/ month (billed $47.94 every 6 months)
18-month plan: $2.75/ month (billed $49.5 first 18 months and yearly thereafter)
The yearly plans include access to the NoSpy servers and a "One-time PC clean-up Reimage license." Reimage is a Windows program developed by CyberGhost's parent company, Kape Technologies, which claims to optimize your computer by cleaning up old and unused system files and repairing corrupted ones. However, these features are not included in the monthly plan and cannot be added onto it.
The monthly plan comes with a 14-day money-back guarantee, while the others come with a 45-day money-back guarantee. Most VPN providers offer a 30-day refund period at most, so this is a nice perk.
Payment methods
CyberGhost covers all the most common methods: PayPal, MasterCard, American Express, and Visa. By using a throwaway email address and paying with Bitcoin, your CyberGhost account can be entirely disassociated from your identity.
Pros and cons of using CyberGhost VPN
Pros:
Located in Romania
Excellent user experience and easy installation
An extensive array of servers (6,300 servers in 90+ countries)
Reliable security setup with AES-256 encryption
Strict privacy policies
Excellent speeds and reliable performance
Safe for torrenting and works with streaming sites
Up to 7 simultaneous connections
Stellar 24/7 customer support
24-hour free trial
Generous money-back guarantee
Cryptocurrencies accepted
Cons:
Questionable parent company (Kape Technologies - an Israeli-based tech company infamous for creating and distributing malware)
More expensive 1-month subscription than other competitors
Alternatives to CyberGhost VPN
ExpressVPN
If speed and security are your top priorities, ExpressVPN is there for you. With lightning-fast connections and unlimited bandwidth, you will almost never have to deal with internet restrictions again.
Why choose ExpressVPN instead of CyberGhost?
ExpressVPN is one of the fastest VPN services on the market
It offers more payment methods
It can unblock all streaming platforms
It provides 24/7 customer service via online chat
Why choose CyberGhost instead of ExpressVPN?
CyberGhost offers a more extensive array of servers and locations than ExpressVPN does
Its money-back guarantee is generous
It supports 7 simultaneous devices (ExpressVPN supports 5)
NordVPN
NordVPN combines topnotch security features and virtually unlimited global internet access to bring you one of the most powerful VPN services available.
Why choose NordVPN instead of CyberGhost?
It is easy to use NordVPN
It's a verified no-logs VPN provider (verified by PwC Switzerland - one of the world's largest accounting firms)
It offers more payment methods
It offers Onion Over VPN and Double Encryption features
Why choose CyberGhost instead of NordVPN?
CyberGhost offers Kill Switch and Split Tunneling features
It supports 7 simultaneous devices (NordVPN supports 6)
It costs less than NordVPN
Windscribe
Windscribe is a privacy-conscious VPN service software designed by a Canadian-based company. It is an excellent VPN service that features strong encryption, security, and privacy options.
Why choose Windscribe instead of CyberGhost?
Windscribe supports unlimited devices connection per one license
It has a free version with high speed and quite a lot of servers
Its privacy policy is transparent
Why choose CyberGhost instead of Windscribe?
CyberGhost offers a more extensive array of servers and locations than Windcribe does
It provides a full range of security and privacy features
It can unblock all streaming sites
The bottom line
Perhaps the most impressive perk of CyberGhost is its robust streaming and torrenting features, especially at such affordable prices. In addition, the company has made its way into the mainstream recently thanks to its substantial selection of global servers, good onboarding, and excellent security and privacy policies.
Overall, we can confidently recommend CyberGhost as a high-quality VPN, which is packed with outstanding features - all for a budget price!
Magento Support
& Maintenance Services
Make sure your M2 store is not only in good shape but also thriving with a professional team yet at an affordable price.
Get Started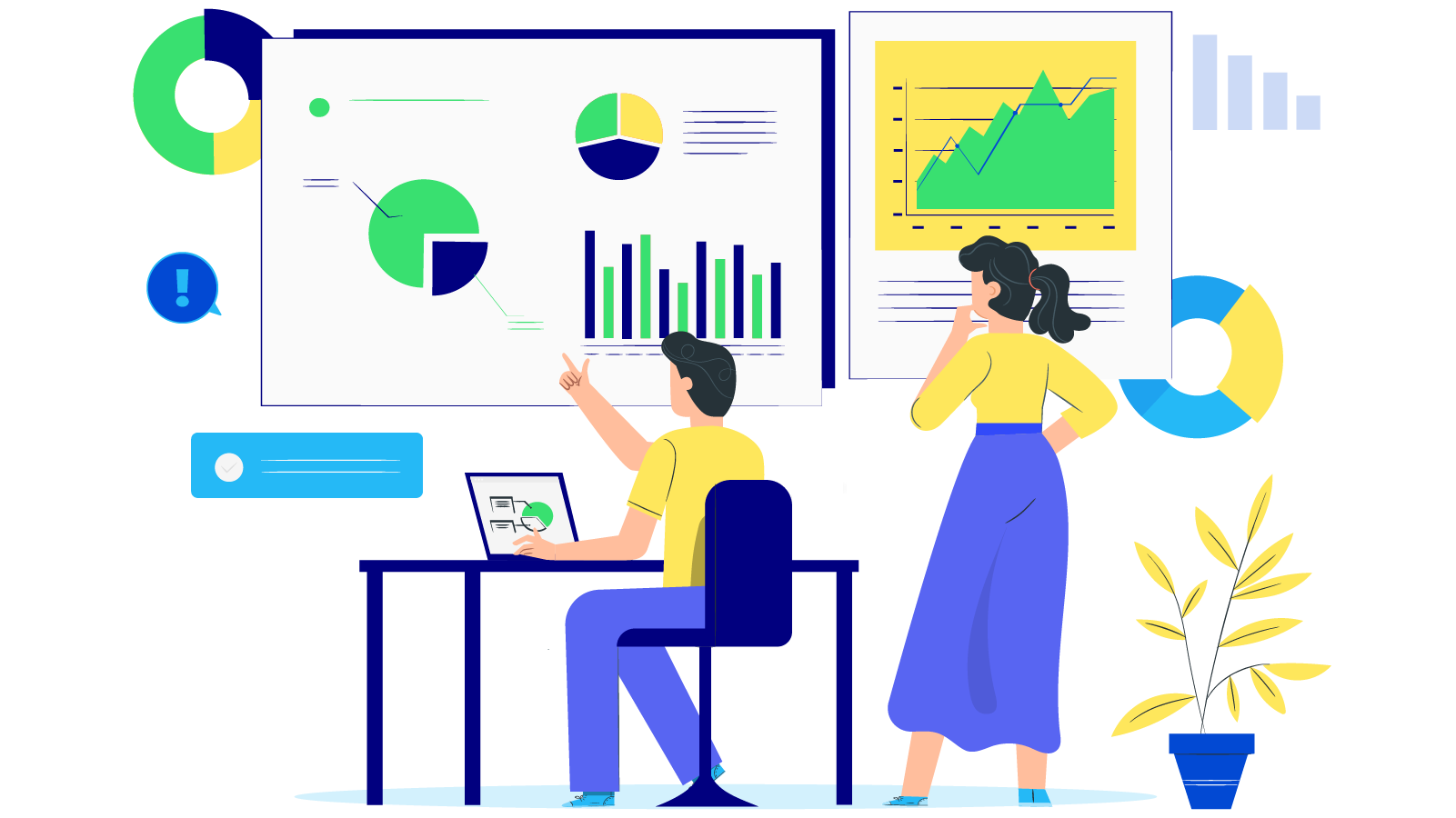 New Posts


Subscribe
Stay in the know
Get special offers on the latest news from Mageplaza.
Earn $10 in reward now!