ProtonVPN Review: What You Need to Know Before You Buy
The Most Popular Extension Builder for

Magento 2
With a big catalog of 224+ extensions for your online store
When it comes to VPN services, all providers claim to be experts in privacy, but there is not usually much evidence to back that up.
So, how can you choose the most private one?
Perhaps Swiss-based ProtonVPN is especially for you. This VPN provider has a track record in security, which is also behind ProtonMail, the well-known end-to-end encrypted email service.
But you might ask: If they've created a free-to-paid encrypted internet privacy service, surely can they do it in the VPN space, too?
That's what we want to find out. And we want you to hear about the good, bad, and ugly in this ProtonVPN review.
Let's get started!
Table of contents
What is ProtonVPN?
How many VPN origin stories heavily involve international nuclear physics research organizations? Well, we would guess only one.
The parent company of ProtonVPN, Proton Technologies AG, came about after its founders met at CERN (the European Organization for Nuclear Research) in 2014. They established ProtonVPN to "better protect the activists and journalists" all around the world.
The ProtonVPN team is continuously working to change the world: they confront governments, train journalists, and educate the public. The company is headquartered in Geneva, Switzerland. This enables its users to benefit from some of the world's strongest privacy laws, outside of the 14 Eyes surveillance alliance and EU data laws.
ProtonVPN usability
Official website
ProtonVPN's homepage is intuitive and easy to navigate. Instantly, you'll see a link that leads directly to the payment page with different ProtonVPN subscriptions. Scrolling down, you can find information on ProtonVPN's additional features, as well as the benefits of VPNs in general. The homepage also shares tweets from customers talking about their experiences.
The top bar lets you navigate various pages on the website: general information, features, prices, blog, and support. A login button and direct links to ProtonVPN's social media are also provided. However, the website is only available in English.
Supported devices
ProtonVPN's custom apps are actually limited to Microsoft Windows, Apple macOS, Android, and iOS, but routers are supported. It's possible to install ProtonVPN on Linux, but it requires you to download third-party software like OpenVPN, which could be a little fiddly for VPN beginners.
ProtonVPN can work on gaming consoles and streaming devices, such as AppleTV, Amazon Fire TV, Chromecast, Nintendo, PlayStation, Roku, and Xbox. The simplest way is to install it on your home router. Just be sure your router is compatible by looking at ProtonVPN's support pages.
Be aware that ProtonVPN doesn't have any extensions for Google Chrome, Firefox, Mozilla, Safari, or Opera browsers.
Apps
ProtonVPN's software is nice on the eyes, but also a bit busy. The dashboard includes a list of countries on the left side of the screen with a search bar and the option to activate ProtonVPN's unique Secure Core (read on to learn more).
There is also a Quick Connect button for you to choose the fastest or closest server automatically. In addition to the server location tab, there's also a tab named "Profiles," where you can set up personal profiles with your preferences, whether that be a specific country, server, or protocol.
ProtonVPN has many options, many of which are directly available on the main screen. Some of the commonly-used tabs include:
About. You can find information on your version of the software here.
Account. You can make changes to your account and subscription plan.
Settings. You can change when and how the program starts up and whether notifications pop up on the screen. You can also select a protocol, opt to connect automatically or activate Quick Connect.
Advanced. Go to this tab, and you can find the DNS leak protection, kill switch, and split tunneling.
The advantage of ProtonVPN software is that many options can be accessed by a single click. To help you easily customize your experience, its software is available in English, French, Dutch, Italian, Portugese, Spanish, and Polish.
ProtonVPN performance
Servers and locations
ProtonVPN covers a mid-sized network of more than 1,000 servers in 54 countries. All of its servers are physical bare-metal servers and are physically located in the listed country.
ProtonVPN operates particularly well in Western Europe, North America, and South America. The most popular locations like the US, UK, and Canada are all available, together with some options in each of the other continents. In Asia, Hong Kong, India, Israel, Japan, South Korea, and Singapore are available for users, with Australia not too far away, and South Africa is the only Africa location.
ProtonVPN also lets you connect to city-level VPN servers in the UK, US, Australia, and Canada. This is great for speed and reliability, as it reduces congestion and the potential for interruptions on the network.
You'll be informed of the server's relative load, which is determined by how many users are connected to that server, as well as how intensive their activity is. With this feature, you can connect to a VPN server with as little congestion as possible for the very fastest speeds.
Speed
ProtonVPN offers a free plan, but their global network isn't free to operate. The operating costs are mostly covered by ProtonVPN paid users. So, they provide higher levels of performance for ProtonVPN Plus and Basic users. As a result, speeds differ between Free, Basic, and Plus plans.
Because the company offers a limited number of free servers, those servers tend to attract many more users, leading to lower performance. ProtonVPN Basic users can benefit from fast connections because they have access to servers that are restricted to free users and connected to higher performance networks.
At the same time, ProtonVPN Plus users have access to the fastest connections because their servers are only accessible to Plus users. As there are fewer Plus users, and many of the Plus servers are on 10 Gbps networks, very high performance is totally possible.
Overall, your actual speeds may vary depending on your network conditions.
Streaming
ProtonVPN is an excellent choice for streamers.
It proved reliable in unblocking US Netflix and BBC iPlayer, which is a feat achieved only by the very best VPN providers. Besides, ProtonVPN has recently added support for Disney+.
However, as we stated above, ProtonVPN's performance is different among pricing plans. If you choose the Plus plan, you can watch Netflix with ease. However, everything will be unpredictable with the Free and Basic plan, as they don't offer access to Plus servers, and your internet speed isn't fast enough to allow for streaming sites like Netflix.
ProtonVPN provides a range of handy guides detailing how to connect to your preferred streaming service. You can access this for more information.
ProtonVPN security
VPN protocols and encryption
ProtonVPN supports two main types of protocols: OpenVPN and IKEv2/ IPSec. The company doesn't offer any PPTP and L2TP/ IPSec locations.
OpenVPN
This type is an open-source protocol used to create secure tunnels for your web traffic. It is sometimes considered the gold standard among VPN protocols, and rightly so as it offers a good balance of security and speed. You can choose between TCP or UDP ports. ProtonVPN is built using OpenVPN on Mac and Android.
IKEv2/ IPSec
This protocol is widely used, as it can automatically re-establish your connection with your VPN after you are disconnected from the Internet. This feature comes in handy when you'd like to switch between Wi-Fi and mobile hotspots, which happens all the time when you are on a mobile phone. ProtonVPN uses IKEv2/ IPSec on Windows and iOS.
In addition, ProtonVPN protects your data with secure AES-256 encryption along with a 4096-bit RSA key exchange. If you're unsure what that means, rest assured that it is a very secure algorithm.
Plus, the Perfect Forward Secrecy feature protects all connections by creating a unique new encryption key each time you connect to a server. That means even if your encryption key were somehow compromised, all of your data from previous connections would be entirely secure.
Secure Core
An ordinary VPN setup involves a user passing traffic through a VPN server en-route to the final destination. If a hacker can control the VPN server or monitor the server's network, they'll be able to match VPN users with their traffic, nullifying the privacy benefits of VPNs.
In fact, this situation occurs quite often. In countries with restrictive Internet regulations (i.e., Russia, China, Iran, etc.), or with broad surveillance powers (US, UK, etc.), state surveillance agencies typically have the legal ability to coerce either the VPN provider or the server/ network provider of the VPN provider.
ProtonVPN's unique Secure Core defends against this threat to VPN privacy by passing user traffic through multiple servers. For example, when you connect to a server in a high-risk jurisdiction like the USA, your traffic will first go through Secure Core servers. So, even if a hacker monitors all servers in the US, they could only follow the traffic back to the edge of the Secure Core network, making it far more challenging to discover the actual location and IP address of ProtonVPN users.
In short, this provides a vital extra layer of protection for ProtonVPN users.
Kill Switch
ProtonVPN's kill switch feature is essential, as it can prevent your true IP address from being leaked if the VPN connection drops for any reason.
Let's say you are torrenting a huge file that may take hours to completely download. Without a kill switch feature, if the VPN disconnects for a while, your Internet Service Provider can see what you're doing, and it could get you in trouble. Luckily, ProtonVPN has you covered with the kill switch feature on Windows and Mac.
Tor over VPN
Tor (The Onion Router) is a specialized browser that transmits your data through a number of servers to hide your identity. And volunteers from around the world run the servers.
ProtonVPN allows you to transparently connect with Tor servers. In this configuration, you connect to a VPN server first, and then to the Tor network before accessing the Internet. This makes connecting to the Tor network simple, and you don't need to download the Tor browser.
ProtonVPN privacy and policies
Jurisdiction
If you're finding a safe place to host a VPN service, ProtonVPN's home country of Switzerland is an excellent choice for three main reasons:
Switzerland has a robust privacy law system, so ProtonVPN isn't required to store any data on users
Switzerland is outside the EU, so it isn't subject to EU data retention laws
Switzerland isn't in the 14 Eyes alliance of countries that involve in mass surveillance of internet users.
You can torrent with the ProtonVPN service comforted by the fact that Switzerland is a secure jurisdiction that is unlikely to force a VPN provider to record and store customer data. Actually, there haven't been any cases where the data integrity of customers has been compromised in ProtonVPN.
Logging Policy
ProtonVPN maintains a sensible minimal logging policy, which doesn't save any personally identifiable data or log your online activities.
However, be aware that ProtonVPN will store some pieces of information, which are used solely to make sure your account remains secure and functions as it should. Crucially, they can't be traced back to you in any way.
Let's take a look at the personal information collected by ProtonVPN:
Account creation. When you register ProtonVPN, it'll only collect your username, email, and password. You can also create by providing your existing ProtonID. In other words, you'll never be prompted to provide your real name, address, and other personal data.

Payment. If you opt for a credit card or PayPal payment, ProtonVPN's third-party payment processors will save your name and your credit card's last four digits. If you'd like to keep things anonymous, the company also accepts Bitcoin and cash payments.

Support. When you submit your support requests or bug reports, the company can store these interactions' contents, including any kind of information you choose to share with the company.
The store data is used to communicate with you, provide you with appropriate services, process payments, and customer support. You can always access, rectify, as well as delete the collected information.
When it comes to non-personal information, ProtonVPN might employ a local installation of Matomo and some tools like Google Analytics. These tools are often implemented to collect non-identifying data like titles of the pages you viewed on the official website, screen resolution, referrers, outline, website, and page speed. These data types cannot be used to identify you, as ProtonVPN doesn't record your IP address.
Torrent Policy
ProtonVPN allows P2P sharing and torrenting on its servers, but it doesn't condone the BitTorrent use to illegally share copyrighted material. Because no logs of your Internet traffic are kept, ProtonVPN doesn't actually have a way of controlling your online activities and detecting P2P traffic.
So, the company implemented its not-illegal-downloads policy for legal purposes. If torrenting is your primary reason for purchasing a VPN service, ProtonVPN is definitely the way to go.
Sadly, torrenting is not permitted at all on the free plan.
ProtonVPN customer support
ProtonVPN's customer service is fairly limited and only covers the most basic of queries, including email support and online resources.
The online support center provides a series of FAQs on various general topics, together with a handy search feature to look up keywords. There are also detailed set-up guides for manually configuring devices and some simple troubleshooting advice.
If you can't find satisfying answers on support pages, you can send an email as there's no live chat option. However, many customers report that responses are nowhere near snappy enough, so ProtonVPN needs to up its game if it desires to compete with ultra-customer-focused top-tier VPN providers.
ProtonVPN pricing plans
ProtonVPN offers a number of different service tiers tailored to best suit different use cases. Whatever your surfing habits, there'll be a combination to suit you. There are four different VPN subscriptions for you to choose. Depending on your subscription choice, various features will be available to you.
Free plan
1 VPN connection
Servers in 3 countries
Medium speed
No logs/ No ads
Basic plan
Features:
2 VPN connections
Servers in 50 countries
High speed
No logs/ No ads
P2P/ BitTorrent support
Price:
Month-by-month plan: $5/ month
Annual plan: $4/ month (billed $48 yearly)
Two-year plan: $3.29/ month (billed $79 every 2 years)
Plus plan
Features:
5 VPN connection
Servers in 50 countries
Highest speed (10Gbps)
No logs/ No ads
P2P/ BitTorrent support
Secure Core VPN
TOR over VPN
Access blocked content
Price:
Month-by-month plan: $10/ month
Annual plan: $8/ month (billed $96 yearly)
Two-year plan: $6.63/ month (billed $159 every 2 years)
Visionary plan
Features:
All Plus plan features
10 VPN connections
ProtonMail Visionary account
Price:
Month-by-month plan: $30/ month
Annual plan: $24/ month (billed $288 yearly)
Two-year plan: $19.96/ month (billed $479 every 2 years)
ProtonVPN accepts the following payment methods:
PayPal
Debit/ Credit card
Bitcoin
Cash
ProtonVPN offers a 30-day money-back guarantee, and in case you want a refund, just email the support team, then the money will be back in your account within 30 days. However, there is one side note to this: if you paid anonymously, it would be a lot more difficult for the company to return your money.
Pros and cons of using ProtonVPN
Pros:
Easy to install
Easy-to-navigate website
Secure Core servers can provide an extra layer of encryption
Minimal-logs privacy policy
Unblocks Netflix, BBC iPlayer, and Disney+
User-friendly apps for PC, Mac, Android, and iOS
30-day money-back guarantee
Bitcoin and cash payments accepted
Cons:
Limited torrenting
Limited customer support
Many pricing options might be confusing for beginners
Alternatives to ProtonVPN
NordVPN
Located in Panama, NordVPN has been trusted by more than 14 million internet users all over the world. The company now becomes one of the most well-known security service providers with a number of fantastic features to ensure your information and data are always protected.
So, what really makes NordVPN unique?
NordVPN has an extensive range of servers and locations (5,400 servers in 59 countries)
Its performance is outstanding with fast speeds and available streaming sites
Its privacy and security features are strong
Its customer support is excellent, with article database, email support, and 24/7 live chat.
Its no-log policy is verified by PwC Switzerland, one of the world's largest accounting firms.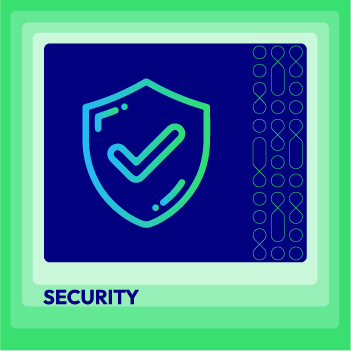 Protect your store from cyber threats with Mageplaza's top-notch security services
Check it out!
Avast SecureLine VPN
Avast is a famous security company that applies next-gen technologies to fight cyber attacks in real-time. The Avast SecureLine VPN was launched a few years later, making it one of the latest additions to the company's lineup.
What really makes Avast SecureLine VPN unique?
Avast SecureLine is easy to download and install
It offers unlimited bandwidth and server switching
Its encryption is industry-leading (AES-256)
Its connection speed is consistent
TunnelBear
TunnelBear may have something of a cutesy design, but it's a serious option, especially after its acquisition by the security giant McAfee.
What really makes TunnelBear unique?
TunnelBear's interface is clear, fun, and easy to use
It uses strong AES 256-bit encryption by default
It offers a free plan with 500MB monthly
Its pricing plans are reasonable (especially for the annual plan)
Its privacy policy is clear and up-to-date
The bottom line
We have indeed no problem recommending ProtonVPN, especially if online security and privacy is your main priority.
ProtonVPN is one of the most trusted providers around for streaming sites, and the fact the company has chosen to go open-source and publish a third-party security audit is a huge plus.
Although it's not the fastest, and its customer service lags way behind higher-scoring VPN services, ProtonVPN is still a secure and well-rounded VPN for just about everyone. So, you should consider giving it a nice try!
Haley is a content creator at Mageplaza. When not working, she spends time on travel adventures, books, and food tasting. As growing up, she wants to read, learn, and experience more things to adapt herself to this ever-changing world.
Website Support
& Maintenance Services
Make sure your store is not only in good shape but also thriving with a professional team yet at an affordable price.
Get Started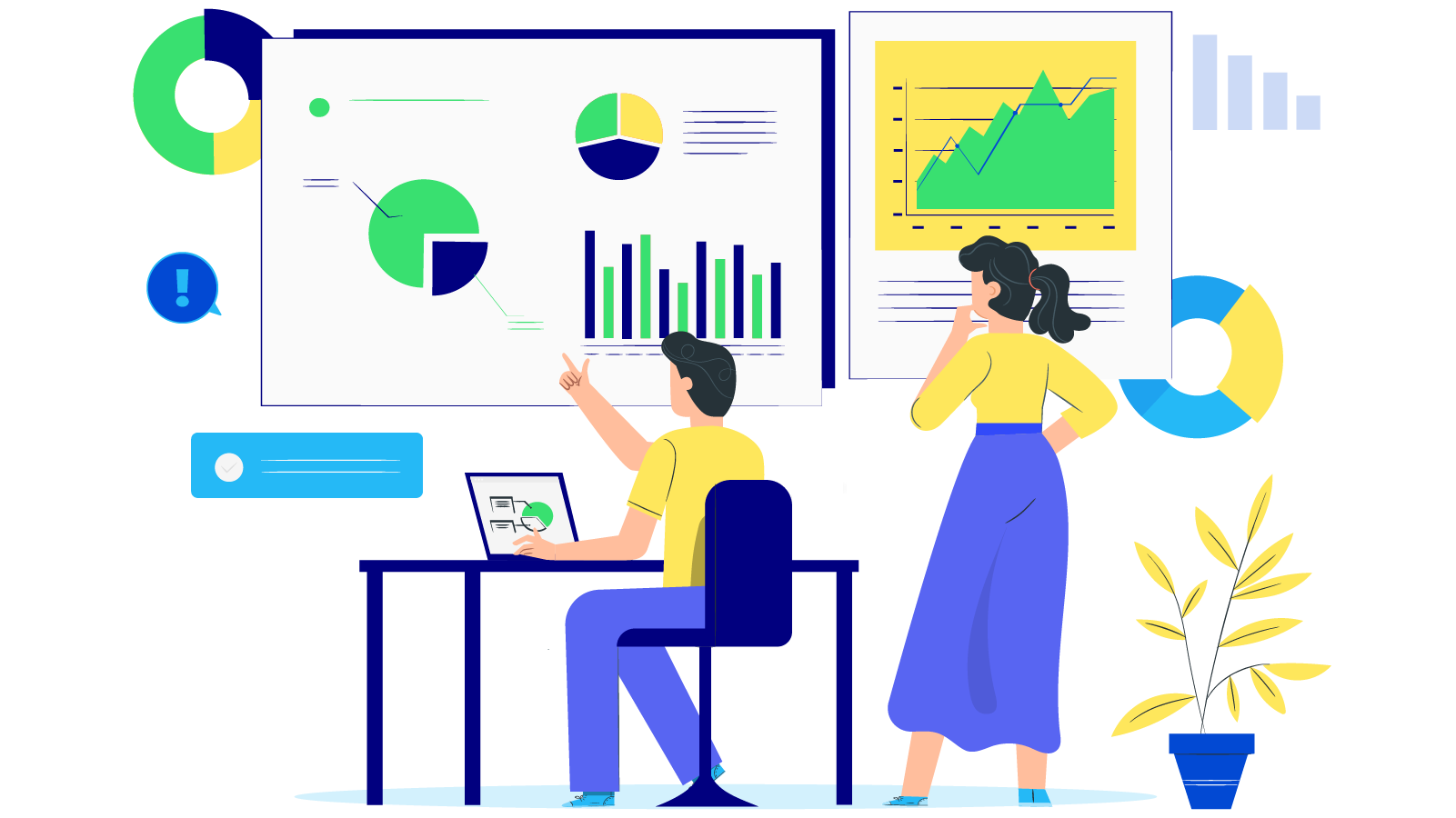 New Posts



Subscribe
Stay in the know
Get special offers on the latest news from Mageplaza.
Earn $10 in reward now!