Touch VPN Review: Free, But Is It Really Safe?
The Most Popular Extension Builder for

Magento 2
With a big catalog of 224+ extensions for your online store
Touch VPN is a new face in the VPN market, and what makes it particularly interesting is that you can use it without paying a dime.
On its website, Touch VPN promises to "protect your data from hackers," and you can "surf the web anonymously." However, the painful absence of useful information on the website and the lack of paid subscriptions made us question its legitimateness.
Does Touch VPN have the right touch? Is it really safe and trustworthy to use? And is it any good?
That's what we are going to find in this Touch VPN review. You can use the following table of contents to jump right into the section you'd like to read.
Let's get started!
Table of contents
What is Touch VPN?
Touch VPN Inc. was founded in 2014. In 2015, Touch VPN was acquired by AnchorFree, the Goldman Sachs-backed security company, which also owns Betternet and Hotspot Shield.
Speaking about the acquisition at that time, Craig Vachon - AnchorFree's Corporate Development Leader optimistically said: "We envision that the combination of our companies' technologies may make other VPN companies' technology obsolete."
Then, in 2019, AnchorFree rebranded to Pango, which is listed at 1800 Seaport Blvd, Redwood City, CA 94063, US. That means Touch VPN is a US-based VPN provider. This is actually bad news, because the US has extremely intrusive privacy laws and is the primary member of Five-Eyes intelligence-sharing apparatus.
Touch VPN usability
Official website
Touch VPN's official website is clean and easy to navigate, including 4 main parts:
About. Why should you choose Touch VPN?
Platforms. Which platforms can Touch VPN work well with?
Servers. How many servers and locations does Touch VPN offer?
Feedback. What are people talking about Touch VPN?
We went hunting around its website for further information but quickly gave up. It is essentially one page of basic marketing with a few generic descriptions of what it can do. And we believe that's a pity, as beginners might need more to understand the company thoroughly.
Supported devices
Touch VPN is compatible with Windows, Mac, iOS, Android, Edge, Chrome, and Firefox. However, if you're looking for a VPN service that you can use on your Smart TV, router, or Linux distro, you may need to look elsewhere.
Although Touch VPN supports limited devices, you can use it on as many devices as you want with no bandwidth limits.
Apps
If you'd like to use Touch VPN on your Android, iPhone, iPad, or iPod Touch, it's easy to download and install the app in just a few clicks, with handy links on the website. Getting the Chrome browser extension is also equally easy.
Like most other VPN apps, Touch VPN comes with a location list, a "Connect" button, and a short menu. You can choose among its protocols (read below for more information). Besides, you're able to activate its split tunneling feature, which lets a part of your traffic goes through the Touch VPN tunnel, while some of your traffic connects directly with the Internet.
The Chrome extension has relatively few locations, including the US, UK, Canada, France, Netherlands, Germany, and Russia, but there is more power here than you would expect. Once you tap "Connect," a new screen will appear with options to block trackers, ads, cookies, malware, and WebRTC leaks. You can also tell Touch VPN to automatically connect whenever you access specific sites, while you can specify other websites to be accessed via your regular connection.
Overall, the installation process is easy and straightforward, but the Android version contains a number of ads and a very annoying habit of asking you to give them a good review that might drive you insane.
Touch VPN performance
Servers and locations
If you love traveling and hope to ensure your digital protection in countries whose name you can't even spell, Touch VPN is not for you. In fact, it only has 25 servers worldwide in about 30 countries.
Surely, it provides you with the bare minimum of locations in the most populated countries. This ensures most users' satisfaction, but it is far from offering the flexibility and coverage that other premium VPN providers do.
Besides, Touch VPN offers only Shared IPs, which is great for anonymity, but they don't provide Dedicated IPs in any of their servers. Plus, the service doesn't include SmartDNS, which is a significant letdown for streaming fans.
Many users doubt that the company uses fake VPN servers. This means even if you are connected to a specific server in a particular location, the computer client will eventually show you the information for another location. So, it is tough to trust Touch VPN if this sort of thing happens.
Speed
We have to admit that our expectations were not exactly high when we started carrying out this Touch VPN review. Its speed test result may not be as impressive as that of other premium providers, as it's free.
Speed tests conducted by specialists in the field have proved that our thought is right. The upload speed went to a maximum of 6.68 Mbps on the US server, while the download speed registered a speed of 24.27 Mbps. As for the Netherlands server, the upload speed capped at 32.80 Mbps, and the download speed was 25 Mbps. The ping (the time taken for your request to respond and receive an actual response) was 43.
You can compare these results with other VPN services and see the clear-cut differences. Touch VPN is clearly not an online security provider aimed at those who are looking for swiftness or instant server responsiveness. Therefore, if you are looking for a service that allows you to stream HD videos or even more naively, to stream Netflix, you'll need to look elsewhere.
Streaming
Looking for Netflix and chill? You might be disappointed!
Touch VPN's limited server selection doesn't allow us to access Netflix or other popular streaming sites. If you want a VPN that will give you access to streaming sites from elsewhere in the world, don't put your trust in Touch VPN.
Touch VPN security
There is no way we can recommend Touch VPN to anyone that takes their online privacy seriously.
Touch VPN uses the PPTP protocol, which is insecure, easy-to-crack, and outdated at this point. The only advantage of using PPTP is it often performs faster than other protocols. On its app, you can alternate between IPSec and Hydra TCP protocols. You can learn more about protocol types in this blog post.
There're also barely any additional security features to speak of, which is disappointing. The lack of a VPN kill switch feature means that if the VPN connection were to drop for any reason, your true IP address would be visible to your Internet Service Provider (ISP), potential hackers, and snoopers.
There's a WebRTC blocker and ad/ malware blockers integrated into the app, but unfortunately, there is no way of knowing how effective these are. Although we appreciate the level of honesty and transparency demonstrated by Touch VPN regarding encryption and security, the fact is that the methods they use are outdated and far more insecure than those offered by other VPN providers.
Touch VPN privacy and policies
Jurisdiction
As mentioned above, Touch VPN is based in the US, one of the least privacy-friendly countries in the world, making it subject to intrusive surveillance laws and intelligence-sharing agreements.
Even more concerning is that Touch VPN admits it will "share your personal information and other information in special cases if we have good reason to believe that it is necessary," which is actually the last thing you want to hear from a VPN company. It goes on saying that it "cannot guarantee" that its system will be "absolutely safe," which is once again significantly concerning.
Logging policy
The information Touch VPN collects may contain, but isn't limited to:
Your IP address and browser type
Any websites you visit and time spent on those sites
Access dates and times
A unique device identifier (e.g., mobile number if connecting from a mobile phone)
Their policy states that they don't share your private data unless it is consented by you or required by laws or court order. In addition, Touch VPN shares your anonymous information with third parties for research, marketing, and analytics purposes.
In short, we think Touch VPN's logging policy is not strong enough, which seems to defeat the whole purpose of subscribing to a VPN service in the first place.
It is worth bearing in mind the phrase, "If a product is free, you're the product." This means if a product is free to use, it is usually your data that's making the company money. If you are looking for a free VPN option, keep this in mind!
Torrent policy
We would also advise torrenters to find solutions elsewhere, due to the fact that Touch VPN doesn't support torrenting. Free services often restrict their offering in this way because of the risk it poses to their business for illegal downloading from many users.
Also, as stated above, the company lacks the kill switch feature, which puts your identity at the risk of being exposed in the event your VPN connection drops.
Touch VPN customer support
Touch VPN offers two types of customer services: email and online resources.
The FAQ section on its website is a drop-down menu, but each question results in the same and irrelevant duplicate answer. While Touch VPN states that its apps are so easy to install that it doesn't need to provide any setup guides, it should show available ways of downloading for beginners.
The company is also contacted via email; however, many users report that the responses are not quick enough, vague, and lack detail.
Pros and cons of using Touch VPN
Pros:
Completely free of charge
Easy to use
Unlimited devices with unlimited bandwidth
Cons:
A limited number of servers and locations
Slow speeds
Weak logging policy
Torrenting not permitted on any servers
No advanced privacy features
Under 5-Eyes jurisdiction
Lack of customer support
Alternatives to Touch VPN
TunnelBear
TunnelBear is a VPN provider that brings you smooth performance and average speeds with no DNS leaks. It's equipped with some handy security features and protects your anonymity by not keeping your activity logs.
So, what makes TunnelBear unique?
TunnelBear provides a free plan with outstanding features
Its interface is fun, straightforward, and easy to follow
It uses strong AES 256-bit encryption
Its privacy policy is robust and up-to-date
NordVPN
If you want to find a trustworthy VPN provider, NordVPN is an excellent candidate. The company has been used by more than 14 million customers all around the world. Since its foundation, NordVPN has become one of the most well-known security service providers that ensure your data and information are always protected.
What makes NordVPN unique?
NordVPN offers a wide range of servers and locations (5,400 servers in 59 countries)
Its speeds are lightning-fast
It's suitable for bypassing geo-restriction and streaming services
Its security and privacy features are robust
Its customer service is stellar, with online resources, email support, and 24/7 live chat
ProtonVPN
ProtonVPN is a powerful VPN solution that allows you to enjoy excellent performance, incredible speeds, and maximum privacy and security. It keeps no logs, provides built-in Tor and P2P support, and enables up to 10 concurrent connections.
What makes ProtonVPN unique?
ProtonVPN is easy to download and install
Its Secure Core servers can provide an extra layer of encryption
It maintains a minimal-logs privacy policy
It can unblock most of streaming sites
It offers a 30-day money-back guarantee
It accepts cash payments and Bitcoin
The final verdict
So, do we recommend Touch VPN?
The answer is: Not really.
Although its $0 price tag might lure you in, you should be careful with your choice. The moment you sign up, Touch VPN can log your private information and keep it to sell to third parties.
If you think we've left anything out in this Touch VPN review, please let us know. We recommend that you keep updated with our VPN review series to find the right service to settle down for more information.
Haley is a content creator at Mageplaza. When not working, she spends time on travel adventures, books, and food tasting. As growing up, she wants to read, learn, and experience more things to adapt herself to this ever-changing world.
Website Support
& Maintenance Services
Make sure your store is not only in good shape but also thriving with a professional team yet at an affordable price.
Get Started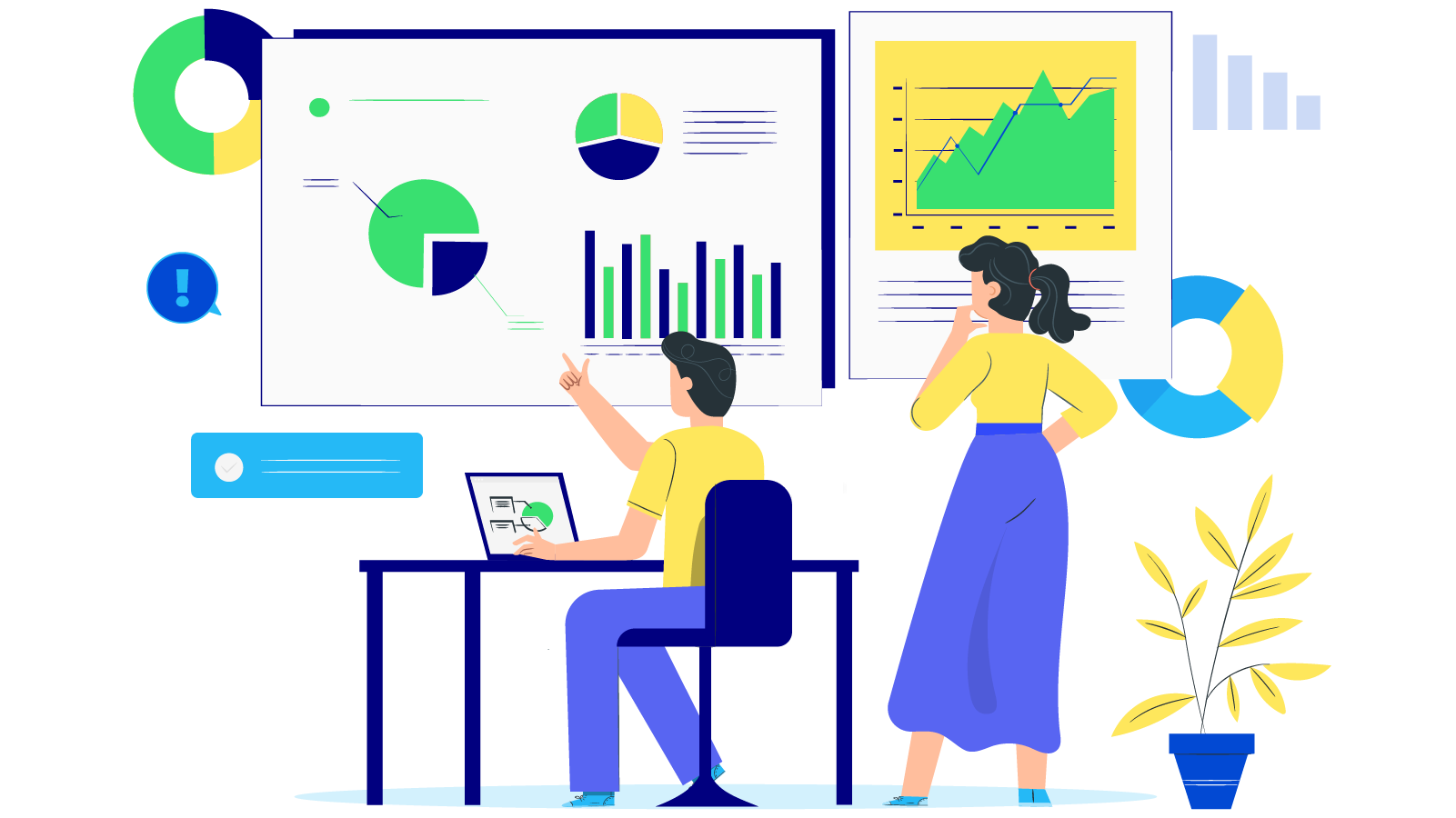 New Posts



Subscribe
Stay in the know
Get special offers on the latest news from Mageplaza.
Earn $10 in reward now!