Why & How to Migrate from OpenCart to Magento 2
The Most Popular Extension Builder for

Magento 2
With a big catalog of 224+ extensions for your online store
Magento 2 and OpenCart have become the most stable and powerful shopping carts on the market today. They resemble each other a lot: both are open source platforms, built in PHP, and support multiple languages. Besides, they all have assembled large numbers of users and developers, resulting in the production of many custom-made extensions.
Newbies to eCommerce tend to be inclined to OpenCart over Magento 2 because of its user-friendly interface that does not demand technical skills for administration. In addition, OpenCart provides both an easy-to-use order inventory management system and many integrated payment gateways and shipping, which helps facilitate the first-time experience with eCommerce of retailers.
However, we've currently witnessed an upward trend of migration towards Magento 2 among OpenCart users.
In the following, we are going to give you some clarifications why this increasing tendency happens. Why Magento 2 eclipses OpenCart and how store owners can perform a flawless OpenCart to Magento 2 migration? Read on to find out more.
Table of contents
How Magento 2 surpasses OpenCart
SEO
Although OpenCart is touted as a SEO-friendly platform, it still has some serious drawbacks. Its limitation in SEO features restricts users' capacity to make certain important SEO modifications. For example, metadata modification as well as performing 301 redirects and rel canonical can turn out to be complicated as they require PHP coding skills. Individual URLs aren't supported by OpenCart either. Although numerous extensions can help you perform these tasks on Magento, it is still a long journey for OpenCart to keep pace with the endless possibilities Magento 2 has got to offer, such as title, images and URLs optimization.
In particular, when it comes to Magento 2's SEO capabilities, in metadata (right from the admin panel), you can set idea meta-titles, keywords, descriptions for products, CMS pages keywords, categories. If this happens to be too much work, the mass settings for the products' meta-data is there for you to take advantage of.
Switching to URLs, Magento 2's SEO system helps you to customize the product URLs for SEO, allows modification of URL suffixes, plus canonical tags for products and categories.
Rather than that, you can capitalize on speed enhancement, page layout, rich snippets, and XML sitemap setup. When you need additional SEO tools, there are various plugins available that include full-stack analysis and tweaking functionality.
All things considered, Magento 2 is the real winner in this arena with more SEO options compared to OpenCart.
Features
There is a sharp difference between the two platforms in terms of available features. Since OpenCart's core software is lightweight, it comes as no surprise that a gigantic list of features is absent. It is estimated that there are about 100 features by default. Meanwhile, Magento 2 is optimized to switch up to thousands of products, tons of traffic, and a big number of sales. To be able to do it, Magento 2 is backed by the most extensive feature lists you could ever find. There are approximately 350 of them by default in the case of Magento 2. The list is truly infinite when it comes to quantity, but here come the most important features with that Magento 2 outdoes OpenCart:
Highly customizable shopping experiences
Unlimited design options
Powerful SEO resources.
Mobile optimized shopping
Besides, OpenCart does not support transcriptions of the URLs (which may be disadvantageous for SEO). OpenCart is also less mobile-friendly and does not support API integration. By adding plugins, the situation can be enhanced but all those attempts are just not enough for OpenCart to come close to Magento 2.
Apart from features, Magento assembles a large community of developers who are continuously digging into the system then releasing many well-tailored extensions. Have a look at the best Magento 2 extensions in this list to see their diverse functionalities.
Response time
According to an insightful study executed by Quanta, OpenCart's response time results quite disappoint us.
Websites operating on OpenCart are among the slowest of all eCommerce platforms put into comparison. Specifically, OpenCart websites have an average load time of 831 milliseconds, more than 1.6 times higher than the ideal respontime time recommended by Google. Category pages are also bad at loading time with 936 milliseconds.
"There have been studies by Akamai who found that two seconds is actually the threshold for e-commerce site acceptability. Meaning that that's what users like to shop with. At Google, we aim for under a half second." (Maile Ohye, Google, 2010)
And what can slow load time do to shopping cart abandonment?
According to a study in 2012, slow load time has a negative impact on the shopping experience.
"Two thirds of UK consumers (67%) cite slow loading times as the main reason they would abandon an online purchase." (Moth, 2012)
Remember, customers nowadays are impatient, so a sluggish website equals lost customers.
Meanwhile Magento 2, in the study, has been demonstrated to outperform OpenCart with an impressive average response time. Especially, Magento's online cart load time is acceptable with a result of 568 milliseconds. We consider it to be reasonable enough to keep clients until the end of the sales funnel.
Scalability
Built on a robust microservice architecture, Magento 2 allows wide scope for site improvements, so retailers can unhesitatingly scale up their business to any size. If your business flourishes, Magento 2 can easily satisfy all the needs. To bring the best shopping experience to existence, Magento 2 is constantly developing and upgrading its system. Store owners can upgrade their store with different methods to experience the most innovative features of Magento. Check this article to figure out the best method for upgrading Magento 2 store.
OpenCart, however, is a lightweight platform, so it is typically ideal for websites that do not look forward to so much traffic. It would be a good choice if you decide to "test the waters". However, one day, your company could become too large for OpenCart to handle. This issue has always been one of the most major concerns among many OpenCart users.
Security
Magento 2 leaves OpenCart by miles behind when it comes to security. This is not to say that OpenCart's security system is bad; it does have essential features. However, compared to Magento 2, OpenCart has less advanced security options.
Equipped with a new Signifyd fraud protection tool, Magento 2 helps to resolve issues cheaper and quicker. Even queues of manual transactions are processed through AI tools. Magento 2 also supports users with comprehensive password management, prevents cross-site scripting and local file intervention.
While OpenCart users complain a lot about security updates that are rarely released, Magento is prompt in releasing security patches for any loop and new updates to its users. It's about 10-15 days for a single update. This is to ensure that your Magento 2 store always stays on the top of security and your customers feel secure about shopping from your store. If you're seeking a platform with more robust and up-to-date security patches, Magento 2 is more of an ideal solution than OpenCart.
Now we've seen the arenas where Magento 2 takes OpenCart down completely. Magento 2 is totally capable of adapting to any size of your business. I bet no business would aim to stay too long on a small scale. When your business grows to a certain extent, you will need an eCommerce solution that is eligible for that, too. Not taking any actions in this case can be a traumatic experience. If you are ready to ponder over moving OpenCart to Magento 2 migration, we are ready to discuss possible ways to do it!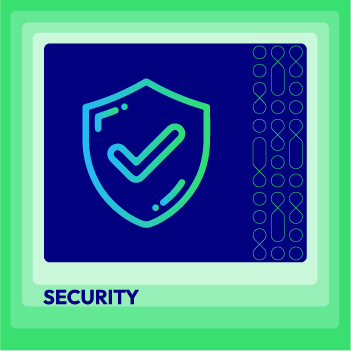 Protect your store from cyber threats with Mageplaza's top-notch security services
Check it out!
Several Methods For OpenCart To Magento 2 Migration
Manual import/export
This method is to export data from OpenCart and then import it to Magento 2. It may sound simple but actually can be a time-consuming task and risky method for those without technical knowledge. The reason is that you'll have to manually deal with the database structure yourself and smallest errors could result in drastic repercussions. Also, the limit of imported data is another cons worth being pondered over. Some data like orders, product SKUs, etc are not allowed to be imported to Magento 2.
However, if you absolutely have to take a manual OpenCart to Magento 2 migration, then here's how:
Step 1: First of all, access your OpenCart website, install a third-party solution and export products, orders, customers, catalog, and other entities in XML or CSV formats.

Step 2: Now, when you have had entities from your OpenCart store exported into data files, you can start importing them to your Magento 2 store. Access your Magento 2 admin panel and create a new import job by clicking System -> Data Transfer -> Import Jobs.

Step 3: Configure General Settings, Prepare Data, Import Settings, Import Behavior, and Import Source considering your business needs and requirements
For more information about importing procedure, see it in detail at Magento Import DevDoc
Read more:
Hire web agency/developers
If you are confused whether to go with the manual OpenCart to Magento 2 because it's too complicated or time-consuming, you can ask for help from a web agency or developer. The expert will take care of the whole migration process for you. This solution helps you to save time and have the errors fixed quicker.
However, the likelihood of corrupted/missed databases is worth paying attention to. Rarely does a web developer understand 100% about both platforms' structure. Once you hand over your website to a non-qualified 3rd party, your database will be put under threats. The cost can also make you reconsider, which fluctuates around $50-$80/hour and the total cost for the process can even climb up to $500-$2500, depending on the number of data as well as some other specific needs.
Use Automated Shopping Cart Migration Solution
Nowadays, automated shopping cart migration service is believed to be the most advanced method. It helps transfer product, customer, order, other data and information from one shopping cart to another automatically, accurately and securely.
Among several data migration services in the market, LitExtension has so far been the best migration solution with 98% of user satisfaction and trustscore of 4.9 out 5 on TrustPilot - the most effective independent review website.
What data can be migrated with LitExtension?
Product data — names, prices, descriptions, SKUs, weights, and variants
Tax classes, names, and rates
Customer data — names, emails, addresses, and passwords
Product categories
Order information — date, status, price, quantities, discounts, and shipping
Coupon codes and discounts
Page titles, dates, URLs, and descriptions
See full available migration data
In addition, there are some additional options that help to extend your migration possibility:
Clear Data On Target Store Before Migration
Preserve Order IDs
Create the 301 redirects
Migrate customer password
SEO URLs migration
Strip HTML tags
Migrate additional images
With OpenCart to Magento 2 migration, everything is completely taken care of, without any technical skills required. During and after the migration, your OpenCart website can still operate normally, so there's no sales activity affected. You can take advantage of the FREE demo to preview to result with limited entities.
Let's see how it works!
How to use LitExtension to migrate OpenCart to Magento 2?
Step 1: Setup Source Store and Target Store
Fill in your OpenCart and Magento 2's URLs, download LitExtension Connector then upload it to the root folder of the source store and target store. This connector builds a bridge between your two stores' database and LitExtension.
Step 2: Select Entities You Want To Migrate
You can either choose all your data or only choose the necessary ones.
If desired, at this stage, you can select additional options that will help to extend the data import functionality.
Step 3: Perform OpenCart to Magento 2 Migration
Once the migration is started, it will run seamlessly on the server. Therefore, there's no need to keep your PC on while the data is being transferred. It is completely safe to turn it off! Take a break, have a cup of coffee and you'll be notified via email when the process is completed.
Does LitExtension guarantee security?
The exchanged data is protected by HTTPS secure protocol and 128-bit SSL encryption by using SSL.com. Your data is not stored on LitExtension's servers, it will go directly from your source to the target with the highest level of security.
Besides, only authorized LitExtension engineers can access the source code, handle custom migration requests and work on support cases on demand of customers. Each of them has their own credentials and can reach certain areas of software only from specific IPs.
See full data security policy here!
How much does LitExtension cost?
The price depends solely on the number of entities you are planning to transfer. You'll have an opportunity to learn the exact pricing on your own by using LitExtension pricing tool. The price starts from $59.
We have estimated that using this solution can save your budget up to 88% in comparison with hiring web developers/agencies to perform the migration (the cost fluctuates at $50-$80/hour and the total cost of the whole process ranges from $500-$2500, for your information).
Conclusion
This article has clarified the significant features demonstrating that Magento 2 could offer a really professional online ecommerce system where OpenCart proves to be weaker. No matter if you're a long-time OpenCart customer or just a newbie, you should take into account moving to a platform that's more robust and capable of supporting your business growth in a long run with more advanced features and great scalability.
If you are ready to become a part of unrivaled Magento, make a switch from OpenCart to Magento 2 with the help of the automated shopping cart migration solution . Within a few clicks, you can migrate to Magento 2 successfully.
Thanks for reading! See you next time!

Sam is the CEO and Founder of Mageplaza, pursuing a simple and healthy lifestyle. He is a friend, a husband, and a father to two children. As a trainer and an aspiring influencer, he is also a big fan of sports and travel. Sam is exceptionally knowledgeable about e-commerce, especially Magento and Shopify, with 10 years of experience in the field.
Website Support
& Maintenance Services
Make sure your store is not only in good shape but also thriving with a professional team yet at an affordable price.
Get Started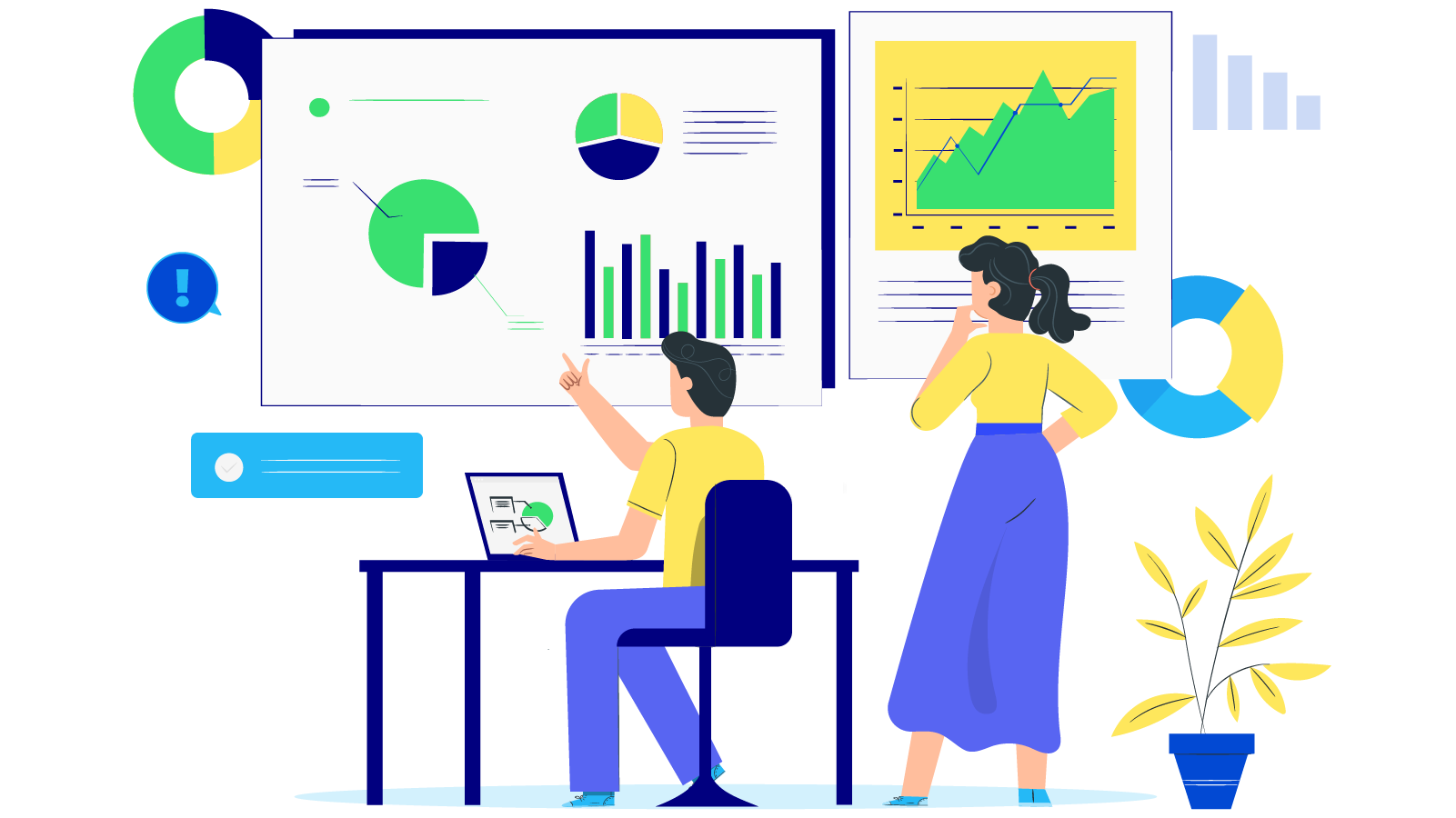 New Posts



Subscribe
Stay in the know
Get special offers on the latest news from Mageplaza.
Earn $10 in reward now!