30+ Best Products to Dropship & Earn a Solid Income
The Most Popular Extension Builder for

Magento 2
With a big catalog of 224+ extensions for your online store
It's not exaggerating when saying that the success or failure of dropshipping business hinges on which products are chosen to sell.
Typically, there are 2 ways of choosing products for dropshipping:
Trending Products: Easy to find and put into practice. High competitiveness rate. Often successful temporarily, but can be challenging to maintain the same high revenue over the long term

Niche Products: Require more depth-research of a niche and products to dropship. Much lower competitiveness rate but more risk. Still, achieve a more sustainable growth
No matter which route you choose, our top priority is to find products to dropship with low competition and high-profit margins.
Thus, this post will suggest 30+ best products to dropship, plus some marketing tips for exponential returns.
Table of contents:
Which products are best for dropshipping?
A brief look at dropshipping
To conquer any field of business, you need to understand its essence first. So let's start with the dropshipping definition.
Basically, dropshipping is an online retail order fulfillment model in which you play the intermediary role between the end-go customers and suppliers. Particularly:
Your job is to promote the supplier's products, by any means possible to get orders from customers

These orders will be passed to the 3rd-party supplier who manufactures or warehouses the products

The supplier is in charge of packaging and delivering the orders to customers on behalf of the retailer's (dropshipping store) name
Apparently, dropshipping is a low-risk business model in which dropshippers don't incur huge costs like a wholesaler typically has.
How to know a product is profitable to dropship?
Dropshipping is mostly about impulse buying. Interestingly, almost any product can dropship if appropriately promoted.
However, a low-risk model like dropshipping can face severe challenges if you pick the wrong products as well as market them to uninterested buyers. Some characteristics in potential products to dropship are:
Profit margins: Refer ranging from 15% to 45%. This rate can go up to 100% for luxury or high-grade goods like jewelry and electronics.

Products' selling prices: Should be between $10 and $40 (low-ticket products) - An affordable price that trigger impulse purchases: A higher price tag can make buyers skeptical and prevent the shopping decision, while lower costs won't bring back much profits

Difficult to get from local stores: It's not wise to sell things that can be purchased easily in local stores. There's a high chance they will end up coming directly to the physical store to buy instead of making purchases on the Internet

Useful and demanded: It's considered the most vital parameter for any dropshipper. Shoppers are willing to spend their money on only things that are beneficial to them
The impact of Amazon on product decisions
One more thing that significantly relates to the profitability and selling potential of a product besides prices and other factors. That is the eCommerce giant - Amazon.
Since the global development of Amazon, most consumers (mainly US-based viewers) take this eCommerce site to compare prices on various e-stores. Then, buying from those that have the lowest price.
Secondly, Amazon has leveled the development of small e-retailers. Still, there are more challenges. By gathering them in one playing ground, the competitiveness is exceptionally high. Thus, there're 2 routes:
The products to dropship should be rare or usually not available on Amazon
Have a well-planned pricing strategy (including the price tag and shipping free) to compete with other sellers on Amazon and focus on selling low-ticket products to gain higher purchase volume
To make your dropshipping process streamlined, use ads as the hook to attract potential prospects.
30+ Best products to dropship in this year
In light of this, apparently, dropshipping can be a money-making business model for those entrepreneurs who want to start their business with minimal investment.
Without further ado, shall we dive in?
Health and Personal care niche
Face mask
Price range: $5 - $39
According to ReportLinker, the global face mask market is expected to witness a significant growth presented by a CAGR (Compound annual growth rate) of 12.8% during 2020 - 2025.
This comes with massive opportunities for retailers to approach this lucrative segment as people use face masks in their everyday lives. It comes as no surprise when these products' demand is rising overtime under the impact of the Covid-19 pandemic.
However, to attract more shoppers as well as create competitive advantages, you can differentiate your products by selling face masks with unique design face masks.
Face care products
Facial mask/ peel-off mask
Spurred on by the innovation and the limitless diversity of consumer aspirations in the beauty field, the heat of the face mask market has never decreased.
This market is flush with thousands of potential mask products you can choose from to dropship with such remarkable growth. Each comes with different formulas (from caffeine to charcoal and even gold).
Furthermore, Covid 19 turns the facial mask category into an extreme potential business idea serving people's stay-at-home routine. Interestingly, cosmetic face masks are used not only by women but also across all genders.
The average price range of product ideas to consider in this field:
Face mask applicator: $3 - 20$

Peel-off mask: $9 - $31

Clay Stick mask: $8 - $66

Facial sheet mask: $9 - $25
They are all very lightweight with a long flexible price range that is easy for you to get started your dropshipping business and target the right customer base.
Lip Mask
Average price range: $9 - $22
Interestingly, many skincare lovers are searching for lip mask products. The driving demand for lip masks is understandable due to an overall increase in beauty and skincare these days.
Along with lip mask products, another potential category you might have interest in is the eye mask. Lip and eye are the 2 most sensitive areas of the human body. And the function of masks for lips and eyes is to keep these parts hydrated.
The graph of lip masks in Google Trend is stably high, reflecting massive profitability in the long-term.
Teeth whitening products
Teeth whitening products have become so popular in recent years under the rise of personal care products as well as the high cost of professional dental treatment.
These whitening products like gel or stripe are now available as a cosmetic dental procedure over the counter that can be used at home easily. Even research predicts the teeth whitening market size to reach $6 billion by 2025.
Typically, the average price range for 4 market segments are:
Whitening Toothpaste: $4 - $21

Whitening Strips: $14 - $50

Whitening Gels: $5 - $34 (price tag over $ will include the Led Light

Whitening Kit (including a whole procedure with several whitening items used at the same time): $29 - $149
Hair Mist
Average price range: $9 - $32
In essence, the hair mist is a type of perfume specially formulated and designed for your hair. Its function is to hydrate and mist your hair with various fragrances, which makes it silky smooth.
Therefore, hair mist will indeed be a very potential product with affordable prices to dropship.
Jade rollers
Price range: $5 - $24
A jade roller (also known as face roller) is a beauty tool made of jade or quartz stone for the face massage purpose.
By gently rolling along your skin (usually on the face), you can improve your circulation and lymphatic drainage, making your look more glowing and less puffy.
Surprisingly, the jade roller isn't anything new. It even dates back to seventh-century China and has been used in skincare for thousands of years. Still, jade roller just became hyper-visible recently by the development of the Internet.
Eco-friendly toothbrushes
Price range: $5 - $11
Recently, more and more people are willing to open their wallets for eco-friendly products. And bamboo toothbrushes are one that explored in popularity worldwide because of their eco-friendliness and biodegradability.
The function of bamboo toothbrushes is no different than other toothbrushes but without plastic handles.
As people care more about environmental issues, a product made of eco-friendly material like bamboo toothbrushes understandably saw an increase in both sales and searches over the years.
Sleep gummies
Average price range: $12 - $40
Another potential product you can consider for dropshipping is sleep gummies. It's a candy supplement that contains melatonin. Like its name, sleep gummies are usually used as a low-impact alternative to sleep medications over the counter.
Tech accessories
Smart light bulb
Average price range: $14 - $34
A smart light bulb is an internet-capable Led light bulb that allows you to customize and schedule and control the lighting remotely in users' homes.
Some smart bulbs with Wi-fi or Bluetooth connectivity can be equipped with additional features like built-in speakers or presence-sensing ability.
Fitness Trackers
Average price range: $19 - $135
A fitness tracker (or fitness band) is a device usually worn on the user's wrist. It functions as an activity monitor that's used to track fitness-related metrics such as:
Distance walked

Heart rate

Calorie consumption and so forth
They are practical and in high demand for both amateur and professional sportspeople. Furthermore, for some upgraded types, users can use fitness trackers to answer the phone or access the Internet.
With its enormous "purchase count" on Amazon, the fitness tracker is for sure a compelling prospect for smaller retailers to dropship.
Bluetooth Speaker
Average price range: $9 - $60
Some might think the bluetooth speaker market would be saturated by now. That's true since pretty much every electronics company has joined the party over the years.
But there's still a chance for small dropshippers to find untapped corners of this niche since the demand for this product type seems never to stop.
Cooperating with brands from China in order to get a competitive cost advantage compared to major brands can be a great starting point. Still, it's definitely a highly competitive product you should carefully consider dropshipping.
Bluetooth Headphones
Average price range: $4 - $28
Wireless or bluetooth headphones have become a top-rated product in recent years, especially with young users. The designs of most wireless headphones enhance the simplicity and most convenient user experience.
At this time, it will be challenging to compete with giants like Apple or Sonny since they're both market leaders. However, you can still target low-income shoppers by products to dropship from lesser-known brands.
Wireless Phone Chargers
Average price range: $2- $50
Next to bluetooth headphones, wireless phone chargers are also one of the most popular smartphone accessories in the market.
The consumers' interest in wireless phone chargers can rise even more after Apple launched its latest smartphone with the MagSafe Charger (Apple's first wireless charger).
Since its demand is expected to increase stably in the future, the wireless charger is one of your best choices to dropship.
Office stationeries
Pencil cases
Average price range: $2 - $22
Pencil cases are always one of the most "best-selling" items for the back-to-school season. They come in a variety of styles and colors you can choose from, perfect for dropshipping and building a brand around.
With the number of school-aged children in the U.S. expected to increase for the next 5 years, future back-to-school seasons could be even more lucrative with many potential products to dropship.
Mechanical keycaps
Average price range: $8 - $39
Recently, keyboard customization has exploded in popularity and expects to keep rising through the upcoming years.
Basically, mechanical keycaps are mostly made of plastic with decorative shells that snap onto the tops of mechanical keyboard keys. These keycaps are various in design, colors, and style, which is suitable to sell online.
Most importantly, they're also available for an extremely low price on Amazon or Aliexpress. You can sell mechanical keycaps individually or in sets. But for gaining the highest profit margin, selling in set is a more optimal choice.
File organizer
Average price range: $1 - $45
File organizer products are not new in the market but still attract a huge search and purchase volume by now.
From the number of purchases we see on Amazon, file organizers are definitely an attractive market you can consider jumping into.
Mouse Pad
Average price range: $2 - $18
Once again, a mouse pad is a typical product for people who have to work with computers for a long time, such as officers or designers.
And a mouse pad is useful to provide a comfortable surface for precise tracking and smooth movement.
Looking at its Interest graph on Google Trend, we can see a noticeable increasing trend in the mouse pad market.
Its low initial prices can be the main factor making it attractive in terms of dropshipping.
Home products
Bedside lamps
Average price range: $8 - $40
Bedside lamps are usually one of the most useful and functional decorative and stylish furniture in our bedrooms.
Most importantly, unlike pendant lighting, bedside lamps don't require any complicated installation, making them an ideal item for modern shoppers to decorate their homes.
From what we see in search interest in bedside lamps, the demand for home decor items like bedside lamps is likely to increase.
Boho pillow cover
Average price range: $1 - $20
Like bedside lamps, boho pillows are also an excellent option for anyone who wishes to add a rustic character to their rooms.
You can find thousands of boho pillows in various styles and designs, usually featuring lace trimming or wool textures.
Since boho pillows can easily be found on Aliexpress at low retail prices, they're attractive products for dropshipping.
Portable blenders
Average price range: $10- $21
Portable blenders are small, convenient for daily usage. Moreover, most portable blenders are easy to transport and store thanks to their small size, making them ideal for targeting travelers and smaller households. A "worth considering" product to put in your dropshipping idealist.
Doormats
Doormats are not a new or innovative product, but their rise in popularity in a year is undeniable.
There're 3 reasons why this product can be so compromising to dropship:
It's an essential item that most people will place beside their front door

They come in multiple sizes, types, and color to change

Its initial price is low enough to entice impulse purchases: $13 - $41
Artificial Flowers
Fake flowers are becoming increasingly popular this year as an economical option for decorating their homes or weddings. Artificial flowers come in a ton of varieties, offering up endless branding opportunities.
When it comes to dropshipping, artificial flowers' main advantages are that:
You don't have to worry that fake flowers will wilt or die like fresh flowers

Accessible to ship and transport

Low trade price: $12 - $56
If you're looking to get into the wedding market, artificial flowers could be your first step down the aisle.
Car accessories
Tire-pressure gauge
Average price range: $7 - $65
In order to maintain the car tires in good condition, a tire-pressure gauge is indispensable. Its function is to help check the exact tire pressure, usually once a month or before starting a long trip.
Most tire-pressure gauges in the market are a low-budget plus, don't take much space in the user's car. Furthermore, you can also find many kinds of tire-pressure gauges in eCommerce sites that vary in shape, size, and price.
Wiper blades
Average price range: $7 -$31
Another car accessory ideal for dropshipping is the wiper blade. Everyone who has a car will have to change their wiper blades at least once.
The demand for wiper blades is on the rise, making it one of the best products to dropship if you're about to jump into the car accessory industry.
Furthermore, wiper blades are a part of the car that's easier to be changed and fixed yourself. Moreover, purchasing wiper blades online can help car owners reduce unnecessary costs at the auto mechanic store.
Car cover
Average price range: $18 - $69
Car covers are essential for keeping a car from the uncertainty of weather conditions, dents as well as unwanted scratches to protect car paint. Moreover, they can save car owners a lot of money on getting their car serviced every week/ month.
The concerns of car cover products are amazingly stable, making it a potential best products to dropship of your online store.
Car phone holder
Average price range: $4 - $24
Car phone holders are so popular for enhancing a much more convenient user experience for drivers to use smartphones in their cars.
Though car phone holders are already in the market for a few years now, they're still a top best-selling item in the car accessory market.
Ceramic Coating
Average price range: $13 - $89
Ceramic coating is indeed a lifesaver for most car owners. It's a liquid polymer that's applied by hand to the exterior of a vehicle.
It functions as a transparent layer of cart paint protection to secure the car from unwanted scratches, road grime, UV rays, or extreme heat.
There's no doubt about the popularity of ceramic coating by looking at its demand via Google Trend. They're expected to be more sought after in coming years as one of the best products to dropship.
Fashion items
Chinos
Average price range: $7 - $50
Chinos are comfortable trousers generally made from cotton or cotton blends. It's famous for the fabric's durability and comfort when wearing. The demand for this product is high among students and office goers.
We can see that the demand for chinos is unexpectedly steady over time. This trend shows a high potential for dropshippers to market this product at any time of the year without any hassle.
Stretch Jeans
Average price range: $9 - $45
Like Chinos, stretch jeans focus on maintaining the comfort and softness of the clothes for the users.
The demand for this product has gradually increased over the years. Thus, it's a compromising item to dropship on your online store and earn a significant profit margin.
Leggings
Average price range: $9 - $46
Undoubtedly, leggings have been gaining popularity in the last few years, especially among millennials and the wellness set.
They have thin material (sometimes even see-through). Still, leggings are the most basic item in any girl's closet due to their comfort, softness, and extreme versatility.
Leggings witnessed a significant spike in demand, thus staying in the list of best products to dropship over time.
Beyond the basis: Guide to start a business online for newbies
It's great when you can find for yourself product ideas that can thrive your dropshipping business. Still, there are some educational resources you might need to get started a profitable business in no time, in addition to a solid business idea.
Can you still monetize dropshipping online?
Yes, if you make the right choices for 3 things:
A potential niche to jump in

Suitable products to dropship

A trustworthy supplier to cooperate with
Dropshipping will indeed be a very lucrative business for the right decision-makers. That's our complete list of top trending products to dropship this year. It's your turn to make their business ideas into hard cash.
Thanks for reading!
As a content executive at Mageplaza, Mia Hoang understands the value of content marketing lies in the engagement between the customers and companies. Her wish is to bring a unique voice, different perspectives, and new light for every audience.
Website Support
& Maintenance Services
Make sure your store is not only in good shape but also thriving with a professional team yet at an affordable price.
Get Started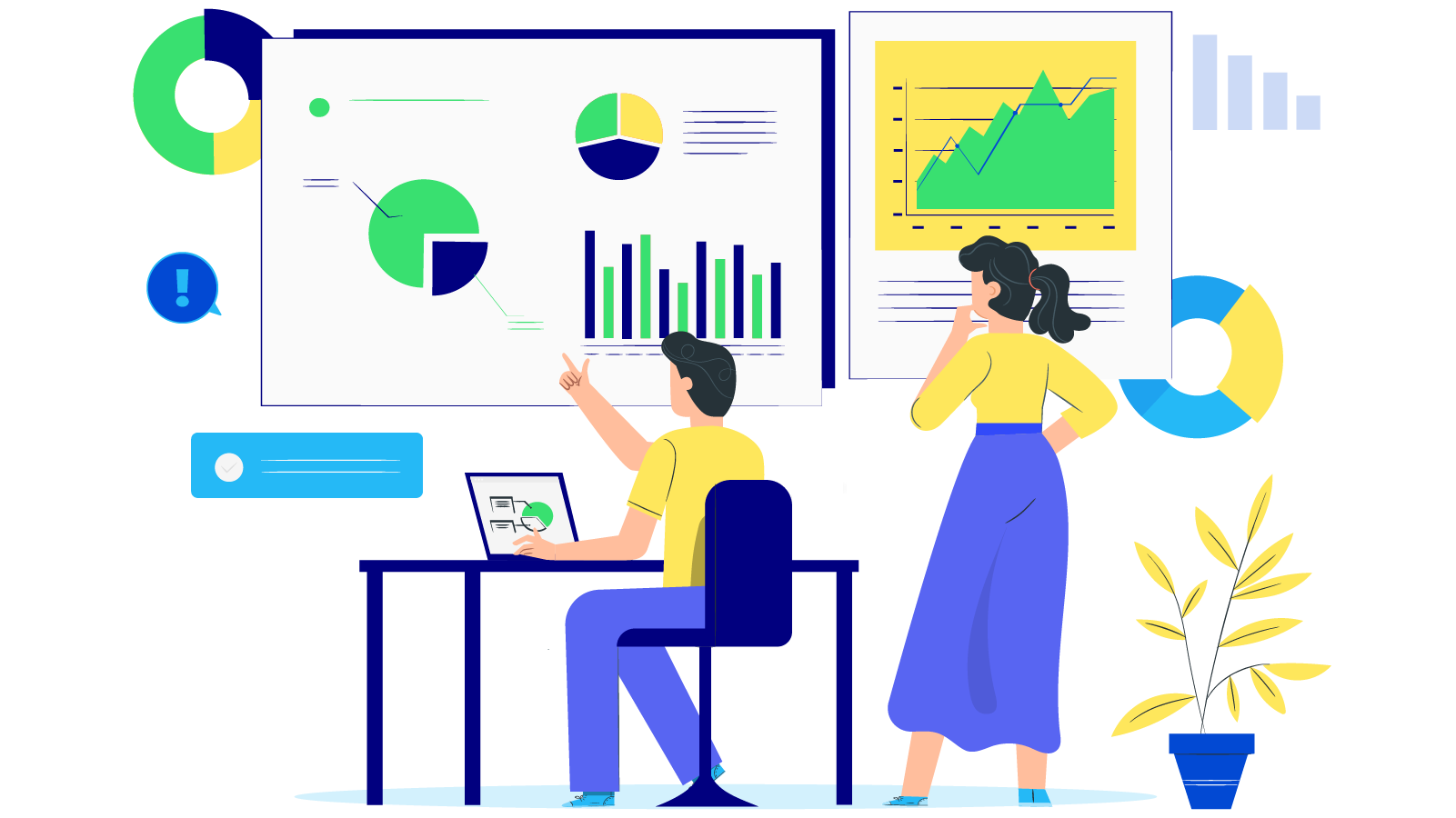 New Posts



Subscribe
Stay in the know
Get special offers on the latest news from Mageplaza.
Earn $10 in reward now!