13+ Best Dropshipping Products That Can Bring More Profit in 2023
Dropshipping is one of the hottest and most profitable business models that encourage online retailers to step into the ever-developing e-commerce industry. It is not only simple to start but is nearly cost-free as well. You just need to establish an e-commerce store, import goods from a cheap store to your site and begin marketing them on search engines and social media. It sounds pretty easy, right?
However, the biggest issue most new dropshipping entrepreneurs encounter is selecting products to sell. It can be considered the most important decision of your business and will have a long-term impact on its success and failure. And that's exactly why we write this post.
Today we're about to reveal our list of the best dropshipping products, so let's follow the article carefully to come up with the best choice for your business.
How does dropshipping work?
Before discovering the ideal dropshipping products to sell this year, we first get some knowledge about dropshipping and how it works.
In brief, dropshipping is a business model that enables entrepreneurs to operate a business with no need to store or ship their products.
Whenever a dropshipper creates a sale, they'll have to inform their suppliers, who will be in charge of shipping the products directly to their customers.
It's a streamlined approach to start a business. Dropshippers don't need to care about boring work like packaging and shipping their goods - they can invest their energy and resources to drive more sales and develop their business instead.
According to research, the worldwide dropshipping market size was $102.2 billion in 2018 and is predicted to reach a CAGR (Compounded Annual Growth rate) of 28.8% from 2019 to 2025. The market is expected to see striking growth thanks to the increasing trend of online shopping and cross-border e-commerce trade.
It's apparent that dropshipping is a potential business model for those entrepreneurs who want to begin their business with little investment or risk.
What are the most popular product and market research tools?
To become a successful dropshipper, you have to choose a popular niche and specify the best items within the selected niche. Here are some of the most prevalent tools you can leverage to recognize best-selling and trending products within a niche.
Google Trends: Google Trends will offer you data about how many people are looking for specific search terms on Google. You can also avail the tool to get historical search data and projections for search traffic in the upcoming time.
Amazon Best Sellers Page: The Amazon Best Sellers page is one of the most reliable addresses to identify the best dropshipping items. This page shows the hot products on Amazon and is constantly updated every hour. You can browse products by categories to search for popular dropshipping items at any time.
Aliexpress: Aliexpress will help you know whether your products are profitable or not and look for the best dropshipping suppliers as well. The Hot Products section on Aliexpress.com will reveal which products are in high demand.
Sell The Trend: If you want to go with a more premium tool, give Sell The Trend a try. It's one of the best dropshipping product research tools with so many different features. The price is only $39.97/month, and you'll have a 7-day free trial before making a subscription.
Learn more:
What type of products sell the most?
The best dropshipping items that sell the most are usually trending products within top niches shown with eye-catching advertisements at low prices.
Items that price under $10: pet products, stuffed toys, keychains, smartphone covers, and jewelry. These items not only sell at low prices but also look appealing to the customers. Rare items: Shoppers will cross-check your goods' prices with Amazon and other major retailers. You can have the most profitable products if your items are difficult to find online and are not available on giant e-commerce platforms like Amazon. Useful items: If you can explain why customers should purchase your product and how it will handle their problems via product videos and user guides, customers will probably buy the item even if its price is slightly high.
Besides, the best dropshipping goods tend to be included in the niches below:
Power tools
Lifestyle niche
Tech supplies
Beauty and health
Drones and accessories
13+ Best Dropshipping Products That Can Bring More Profit
If you want to find trending products to sell, you can try these leading product research tools:
Sell The Trend: Easily navigate an Enormous database of products that are being sold on High Traffic Drop Shipping stores today.
BigSpy is a great tool that allows you auto hunt all Facebook.ads people tracking in a minute. Because the system automatically picks winning or trending ads daily.
Jungle Scout: the best Amazon product research tool on the market. Including a service for new sellers, a service for existing sellers, as well as a service for brands and agencies.
You may also like: The 130 Best Dropshipping Products To Sell in 2022 Top 10 Dropshipping Websites: Begin Your E-Commerce Journey
1. Hand Sanitizer
The surging demand for hand sanitizers is unpredictable in 2020 due to the COVID-19 pandemic. The demand is still high these days in 2021 as the number of infected people has been increasing across the world every single day. Health guidelines in all countries require people to maintain high hygiene and cleanliness standards and help prevent the coronavirus spread.
The pandemic has made hand sanitizers trending dropshipping products that you can sell and increase sales with a suitable marketing plan. Some of the highly-trusted suppliers for hand sanitizers are Hangzhou Huiji Biotechnology Co., Ltd and Colornow Cosmetic Limited. You can buy hand sanitizers with at least 70% alcohol from these providers for $1 to $5, promote it and sell it with a good margin in your shop.
2. Respiratory Masks
COVID-19 has generated a growing demand for health products, with masks becoming a must for outdoor activities and public places in nearly every corner of the world. One common choice is the N95 respirator masks, which will still be the profitable dropshipping items.
There are some reliable facemask suppliers such as Suzhou Sanical Protective Products Manufacturing Co., Ltd and Guangzhou Harley Commodity Company Limited. The masks from these stores cost from $2 to $5. Selling marks not only makes money for your store but also saves people from coronavirus disease.
3. Waterproof Shoe Protectors
No one wants their shoes to be soiled during rainy seasons. Waterproof shoe protectors will help deal with this issue, making them popular dropshipping items in countries with high levels of rainfall or during monsoon seasons.
You can easily import them with the price of around $2-$5 from Jackshibo Official Store or Giantex Official Store and sell them at $15 or more.
Some countries such as New Zealand, Singapore, Malaysia, and England experiencing high rainfall will allow you to build a thriving dropshipping business with this product.
4. Bluetooth Headphones
With Apple removing the headphone jack from the newest version of the iPhone, BlueTooth headphones and earphones have become hot items. It is good news for users as they no longer have to struggle with tangled headphone cords.
The headphone and earphone market is anticipated to exceed $150 billion by 2026, and Bluetooth technology fosters that growth. Therefore, it is undeniable that you should choose Bluetooth headphones as dropshipping items for your store this year.
You can consider getting them from Bluedio Official Store with the price ranging from $20-$40.
5. Reusable Silicone Food Covers
Consumers, especially the younger generations, tend to pay more attention to environmental protection. Millennials are constantly looking for new and effective methods to recycle, reuse, and repurpose their belongings. That's the reason why green initiatives always go viral on the news and social media. And reusable silicone food covers are considered novelty products that satisfy this movement.
Silicone lids have multiple sizes and can be easily stretched over bowls and containers. They're great inventions for covering cooked food, fruit, drinks, and so on. Besides, they're easy to wash and reuse, becoming a more eco-friendly option than clingfilm and cheaper in the long term.
You can import reusable silicone food cover lids from $5-$10 and sell them to your customers at $10-$15.
6. Fitness Tracker
The global market value for fitness trackers was valued at $17.9 billion and is expected to reach $62 million by 2023, with a yearly growth rate of $19.6%. They are helpful for monitoring fitness goals and maintaining a fitness checklist such as daily steps, running, calorie consumption, etc.
Google trends indicate that fitness trackers have a stable demand around the year. However, the demand increases in the holiday seasons. Hence, at this time of the year, fitness trackers are the best dropshipping products to drive the maximum profits.
You can buy it for $7-$17 and sell it for $18-$25.
7. Massage Gun
Massage guns are high-powered tools that create vibrations to relax muscle tightness and boost blood glow. They have become a favored post-workout ritual for athletes, but massage guns can be utilized for anyone who experiences tense muscles and joint pain.
Massage guns were launched before Christmas 2019 and rapidly became an interesting gift idea. Search Internet kept stable during the summer, thanks to fitness bloggers and influencers. The demand for massage guns surged again throughout the 2020 holiday season and is anticipated to continue with high interest.
Hyperice, Theragun, TimTam, and Exerscribe are trustworthy suppliers from which you can import massage guns, with the price varying from $150 to $500.
8. Phone Lenses
If you're operating a tech-oriented store, you would like the next dropshipping in our list - phone lenses.
Over the past several years, mobile photography technology has enhanced dramatically. People often need to purchase pricey DSLR cameras if they want to have high-quality pictures. Now the newly-launched smartphone cameras can take decent photos, however, this doesn't mean that mobile phone photographers are any less gadget-obsessed than DSLR ones.
Spring 2021 is an appropriate time to leverage those purchasers who are looking for new photography tools.
You can consider importing phone lenses from the MIAO LAB store on Amazon, with the price starting at $29.
9. Fasting Tea
Intermittent fasting is a new brand trend in dieting that contains scheduled periods of lowered calorie intake. There are various methods of intermittent fasting, but what people often share in common is the requirement for a low-calorie treat to reduce cravings for sweets.
Any tea can be a fasting tea; however, green tea or tea made from hibiscus or ginger are the most popular. Search volume for "fasting teas" has been increasing significantly over the last three years.
For purchasers of fasting tea, it's all about the taste. With a large number of competitors, providing free samples could be a clever way to encourage new consumers to make your product their go-to.
The Bai store and Pukka Herbs store are the two well-known suppliers for a variety of tea. You can decide to import some bestseller products from these stores at $15-$40.
10. Mom Jeans
Mom jeans are high-waisted jeans for women, originally trendy in the late 1980s and early 1990s. The phrase "mom jeans" was not used to mention them until 2003 when they resurfaced in popularity, owing to a great Saturday Night Live skit. Millennials have increased this new surge in interest in this type of jeans.
Searches and sales for mom jeans have been rocketing in the previous year. Mom jeans are evaluated as being more comfortable than other jean fits. Therefore, we expected them to be highly searched.
11. Screen Protector
The screen is the most sensitive part of a modern smartphone, and screen protectors have become top items for today's generation. Google trends show potential growth in demand for screen protectors.
With 3.5 billion people using smartphones, you can easily search for potential customers for this product.
You can buy it for $1-$3, and sell it for $6-$10. The best suppliers for this item are Protective Screen Protector and Tempered Glass Protector.
12. Biometric Locks
This is a fantastic and appealing item that is difficult to resist as it helps consumers get rid of keys from padlocks. This biometric technology of these locks offers users effective solutions by enabling them to access their houses using fingerprints rather than keys.
The potential of biometric locks is large, and global trends point to drastic growth, making them among the most proper dropshipping items. Keyless USB Rechargeable Fingerprint Lock is a trusted store for you to consider. You can import locks from the store for $15-$20, and resell them to your shoppers for $25-$35.
13. Portable Mini Air Conditioner
Air conditioners are always bestsellers on summer days. It is a perfect dropshipping item to sell in countries that have high temperatures. UKLISS Store and Chinese Kitchen Appliances Store are two suggested suppliers for portable air conditioners.
You can buy it at the price of $8-$12 and sell it at up to $50. All you need to bear in mind is that this is a seasonal item, and you should do your timing accurately.
14. Yoga Mats
Yoga mats are light, colorful, and need to be replaced on a frequent basis. They are affordable and come with a range of varieties. This makes them ideal for upselling as almost every customer will buy a new one if its price is discounted.
You can get yoga mats at $17-$30, and resell to your customers at $25-$40. Gaiam and BalanceFrom are two popular providers for high-quality yoga mats on the market.
Let's Start Selling
As you can see, there is a wide range of dropshipping products for you to sell. The fastest way to find what to sell is to look for trending items within a profitable niche and sell them to the right customers through a powerful target marketing strategy. Hence, build your dropshipping store and begin promoting products today.
It is a fact that our list cannot cover all the best dropshipping products in the market. It would be best if you could share any other profitable dropshipping items with us in the comment box. We can't wait to learn from you.
Website Support
& Maintenance Services
Make sure your store is not only in good shape but also thriving with a professional team yet at an affordable price.
Get Started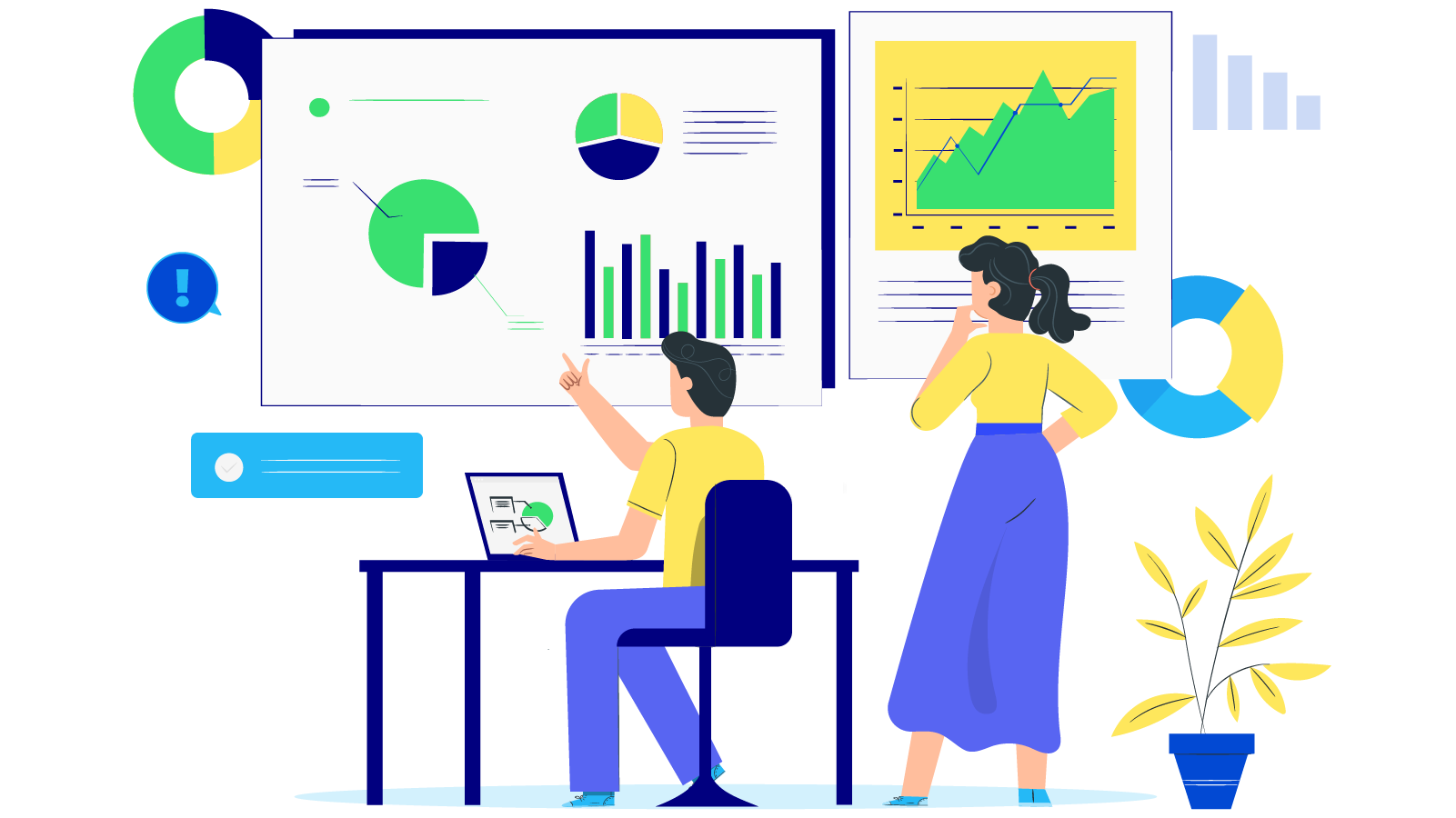 New Posts



Subscribe
Stay in the know
Get special offers on the latest news from Mageplaza.
Earn $10 in reward now!