8+ Best Email Marketing Softwares in 2023
The Most Popular Extension Builder for

Magento 2
With a big catalog of 224+ extensions for your online store
Many people believe that email marketing is dead. Well, no, it is far from dead.
Nowadays, email marketing continues to be an absolutely critical component of any digital marketing strategy. It remains a quick and efficient way to engage and nurture leads into loyal customers. It is also extremely cost-effective - some studies prove an ROI (Return on Investment) of up to 4,400%!
As a result, email marketing software is one of the very first additions to a marketer's tool belt - and for a good reason. By arming your business with the appropriate tools, you can communicate and sell to your customers in the most efficient way.
To help you accomplish that, we have put together a handy email marketing software guide for business owners and marketers. We'll shed light on top factors to consider when choosing a solution, and we'll be sharing reviews of the 8+ best email marketing software on the web. Plus, you can get some useful tips on finding and selecting the best system for your business.
Without any further ado, we should begin right now!
Table of contents
What is email marketing software?
Exactly what it sounds, email marketing software is an app or solution that can power your email marketing efforts. It allows you to plan, create, execute, and track the performance of your email campaigns.
At the most basic level, email marketing software gives you the capabilities to grow and communicate with your subscribers. The core features of the software generally include:
Email templates
Email editors
Form builders
Auto-responders and schedulers
Reporting and analytics
The more advanced software even offers marketing automation as well as customer segmentation, so that you can generate personalized campaigns at scale.
Why is email marketing software essential?
Today, email marketing software continues to be an integral and strategic tool for businesses of all sizes across various industries. It helps enterprises build healthy and long-lasting relationships with prospects and customers, while moving them through the customer's journey and maintaining strong communication throughout.
Not to mention, as email marketing tools continue to develop, features like automation, personalization, and A/B testing have made them even more valuable to a marketer looking to engage with an increasingly fragmented audience.
In short, emails sent via a platform specially designed for email marketing will:
Let you send professional and effective email communication
Keep your email size low so that you can get your emails through
Leave the heavy-duty email sending to a server dedicated to emailing
Handle your unsubscribers automatically
Handle your bouncebacks for you
Let you know the success of your email campaigns
Track some information, such as your open rates, click-through rates, unsubscribe rates, etc.
Top factors to consider when choosing email marketing software
Now that we have covered the basics of email marketing software, let's discuss the top considerations when shopping around for a solution.
Here are some of the essential things to consider when choosing your email marketing software.
Your specific needs and preferences
This one should be obvious, but not all of us take the time to really iron out our needs. Before jumping into a solution, see to it that you are clear on your email marketing requirements.
Keep in mind some points like:
The size of your list
The message types you want to send
The KPIs and other metrics you use to measure your success
The automation capabilities you wish
The templates and designs you want to use
When you've got a clear idea of what you need and want, researching and narrowing down your choices will become much easier.
For example, if you already have an idea of the email design templates you want, you can focus on solutions that make it simple for you to implement those templates. Or, if you know that you will be sending responders, drip campaigns, and sales emails, you will set your sights on email marketing software that supports these types of messages.
Your industry and business type
Certain email marketing software is geared more towards specific business types. Some tools may work well for E-commerce, while others are better for coaches and consultants. Then there are those that operate well across different fields.
Needless to say, you'd better opt for an email marketing tool that is a good fit for your business. And don't forget to read through a provider's terms and conditions before signing up. By doing so, you can ensure that the solution supports your business type and industry.
For example, Avada Email lists out the industries that it doesn't work with, including pharmaceutical products, gambling services or products, multi-level marketing, etc.
By keeping an eye out for this point, you can save a lot of time, as the last thing you want is to create an account only to find out that the software doesn't support your business type.
Your budget
There is an email software for just about any budget. Do your research carefully and compare different pricing plans so you are getting the most bang for your buck.
Most email marketing services use the SaaS model and offer tiered pricing based on your list size, email volume, the features you need, or all of the above.
Your technical capabilities
Are you willing to get your hands dirty when configuring your email settings and designs, or would you rather get these things done for you?
Whatever the case, choose an email marketing solution that fits your tech abilities. If you want a simple and straightforward interface that requires zero codings, you should opt for a platform that provides a drag-and-drop interface.
Or, if coding is your jam and you wish full control over your emails' look, feel, and settings, then find a developer-friendly platform that lets you customize your core content.
Your support needs
Customer support is another critical consideration. When it comes to customer service, are you happy with live chat and email, or do you prefer having a phone conversation? Or are you the type who would instead find answers yourself using an online knowledge base or forum?
When looking for a provider, make sure you look into their customer service offerings and reviews to get the support you need, in the format that you are comfortable with.
Email deliverability
When using email marketing software, you'll be using your provider's IP address, which is shared by its users.
As such, you should select a solution that has a good IP reputation. Fortunately, most reputable email marketing providers take care of their sender reps. They often have systems in place to prevent abuse.
Integrations
Email marketing shouldn't operate in a vacuum. So, to get the most out of your marketing efforts, you will want to connect email with other components of your business, such as your E-commerce website, POS system, CRM, and more.
While your various systems are "talking" to each other, data should flow smoothly from one platform to another, leading to more efficiency. For example, instead of re-entering your customer data from, say, your POS to your email platform, you can connect the two software together, so that you can sign up users to your mailing list at the point of sale.
Or, rather than manually adding product photos and descriptions to your messages, you can choose to connect your email marketing tool with your E-commerce site and automatically import products.
Integrations can minimize the need for double-entry and maximize your productivity. That's why it is best to pick an email marketing solution that can connect with the systems you already have.
8 Best Email Marketing Software
There is A LOT of email marketing software out there. Figuring out the most appropriate one for your business can be an overwhelming task, but it is a must if you want your email initiatives to succeed.
To make this step easier, we've compiled a rundown of the 8 best email marketing software in the market. Hopefully, this can serve as a solid starting point for your search.
1. AVADA Email Marketing
AVADA Email Marketing is the most outstanding and cost-effective solution for any merchants that aim to convert their customers and build long-lasting relationships among many email marketing apps.
With this solution's support, you can quickly set up and manage all your email campaigns, especially abandoned cart and follow-up emails.
Key features of AVADA Email Marketing:
Marketing automation. Create premade automation email series to follow up your audiences at any touchpoint. You can easily reach, engage, and convert them into your customers and raving fans. It can generate abandoned cart emails, welcome emails, order follow-up emails, cross-sell, upsell emails, and so on.

Beautifully-designed templates. Stunning templates are prebuilt for different brands. You can start your newsletter campaigns within minutes with a simple drag and drop editor!

Segmentation. If you sell your products/ services to people who truly want it, you'll have a big chance to win! AVADA Email Marketing helps you send your messages to the right people with its advanced segmentation features.

Forms. AVADA Email Marketing offers Newsletter Popup/ Spin to Win to collect emails with ease. More than that, Exit Intent Popups allow E-commerce store owners to deliver promo and useful content or updates to their visitors.

Advanced reports. You can keep track of your own email performance via comprehensive reports and view multiple KPIs, such as sent, opened, clicked, unsubscribed, and revenue, etc.
Pros:
Easy to use drag-and-drop email editor
Beautiful and professional email templates
A cost-effective email marketing automation tool
Unlimited automation campaigns for converting customers through their buying journey
Top-notch customer support
Pricing plans:
FREE PLAN
Pro Plan: $9/ month
TRY AVADA EMAIL MARKETING FOR FREE
2. Moosend
Since its first opening in 2011, Moosend has proven to be one of the most versatile and reliable email marketing platforms. Businesses of all sizes, from startups to companies on the Fortune 500, use Moosend.
Getting to grips with the platform is much easier than it is with many of its competitors, but don't mistake that simplicity for a lack of capabilities. It's simple to use Moosend, but many of its features and tools are advanced.
Key features of Moosend:
Email editor. Drag-and-drop email editor has taken over the email world, and professional designs are one-click away. You can create, segment, and personalize your campaigns with no coding knowledge and quickly grow your business with email marketing.

Segmentation. Moosend lets you make countless condition combinations and break down your audience based on their behaviors on your website or email so that you can create extremely personalized experiences.

Data analytics. You can build effective strategies and maximize engagement by tracking opens, clicks, social shares, and unsubscribes with the help of data analytics.

A/B testing. Moosend enables you to master the art of newsletters by measuring engagement with A/B testing. You can test from subject lines to videos and track down the performance factors.
Pros:
Easy-to-use drag-and-drop email editor
Customization templates are of high quality
Built-in automation tools make campaign optimization simple
Real-time reports
Feature-rich free version available
Cons:
Sign-up forms could be better
Loading times are sometimes slow
Pricing plans:
Free plan
Pro plan: starts at $10/ month
Enterprise plan: custom price
3. ActiveCampaign
No matter if you are running a startup or an established business, you'll find almost everything you need with ActiveCampaign. The software puts a lot of emphasis on automation to help its customers send fewer emails while achieving better results.
ActiveCampaign becomes one of the most popular email marketing solutions with more than 90,000 business customers.
Key features of ActiveCampaign:
Marketing automation. ActiveCampaign offers one of the most feature-rich visual automation builders around.

Email designer. You don't need to be a tech wizard to send emails. ActiveCampaign's drag-and-drop email designer lets you set up beautiful campaigns within minutes.

Site & event tracking. Automate your email marketing campaigns based on event triggers and how your visitors interact with your website.

Live chat functionality. You can add live chat functionality to your website in minutes that connects to your automation sequences easily. Plus, the platform lets you use mobile apps to reply to live chat messages on the go.
Pros:
Top-notch automation
In-built CRM system enables you to better manage your contacts and sales processes
Thorough reporting
Free migration
Cons:
The dashboard can be a bit difficult to navigate at first
The app is slow at times
Pricing plans:
Lite plan: starts at $15/ month
Plus plan: starts at $70/ month
Professional plan: starts at $159/ month
Enterprise plan: starts at $279/ month
4. Campaign Monitor
Another well-established brand in the realm of email marketing, Campaign Monitor is an integral part of the marketing technology firm CM Group, which counts Adidas and Huffington Post among its 250,000 customers.
The platform has positioned itself as a robust tool for small and medium-sized businesses - particularly E-commerce businesses, entertainment companies, travel companies, media companies, and nonprofits.
Key features of Campaign Monitor:
Newsletters. Do you want to keep your subscribers updated and in-the-know about what is going on in your business? Campaign Monitor has a handy newsletter feature to help you do that easily.

Workflows. The platform offers pre-built email workflows and automation recipes to make it easier for you to welcome new visitors, capture abandoned carts, email follow-up with orders, and ask customers for feedback.

Segmentation. Campaign Monitor streamlines customer targeting through its segmentation feature. The software makes it easy to identify prospects, lapsed customers, and loyal patrons, so you can target your campaigns accordingly.

Visual product reviews. The tool allows your customers to upload photos of their purchases easily. The cool part is you can insert that user-generated content into your site as well as your email campaigns.
Pros:
Intuitive and user-friendly interface
A wide range of email templates to choose from
Robust automation and segmentation capabilities
Strong analytics tool
Cons:
Not many integrations
Importing contacts might not be a straightforward process
Pricing plans:
Starter plan: starts at $9/ month
Growth plan: starts at $29/ month
Professional plan: starts at $49/ month
5. SendinBlue
SendinBlue was developed as a solution to the challenge that many small and medium businesses came with email marketing. While starting as a digital agency, its range of features available today clearly shows that they're serious about becoming one of the top players on the market.
The software receives many positive reviews on review websites. Serving more than 80,000 customers, from Louis Vuitton and Michelin to Amnesty International and tons of startups, SendinBlue becomes one of the most recognized names in the email marketing world.
Key features of SendinBlue:
Marketing automation. You can create workflows that automatically send messages based on specific triggers. The software also lets you set up more advanced and personalized workflows based on individual needs and behaviors.

Segmentation. This feature includes grouping similar contacts, as well as segmenting users based on demographic and behavioral data.

Responsive designs. SendinBlue offers more than 70 free templates that adapt to various screens. In case you can't find a template you want, you can design your own for a truly unique look and feel.

Transactional emails. Some transnational emails like order confirmations are essential in E-commerce. SendinBlue has special tools for creating and optimizing these messages.
Pros:
Drag-and-drop designer
Wide variety of templates to choose from
Powerful segmentation features
Excellent for lower budgets
Cons:
Not a lot of integrations
Clunky account setup
Pricing plans:
Free plan
Lite plan: starts at $25/ month
Premium plan: starts at $65/ month
Enterprise plan: custom price
6. GetResponse
With over 350,000 customers in 183 countries, GetResponse is no stranger to the world of email marketing. The company has been around for more than 15 years, and much like the software mentioned above, it offers solutions beyond email marketing, including funnels, webinars, and landing pages, just to name a few.
Key features of GetResponse:
Email editor. GetResponse offers a user-friendly email editor with drag-and-drop functionality and templates, so you don't need to design your emails from scratch.

Various email types. The solution lets you create and send different types of emails, such as autoresponders, one-time broadcasts, perfectly-timed emails, automated email flows, segment-specific messages, and automated blog digests.

Targeting and personalization. You can tailor your messages with dynamic content, aka "smart HTML," which allows you to serve up customized images, CTAs, and content based on each user's behavior and preferences.

Reporting and split testing. Monitor your performance and keep tabs on metrics like clicks, opens, bounces, mobile views, email comparison, and so on.
Pros:
Designed to be easy to use
Simple drag-and-drop email editor
Wide range of out-of-the-box templates
Various email types
Good segmentation ability
Cons:
Limited number of templates when compared with some other email marketing software
No phone support for non-premium plans
Pricing plans:
Basic plan: starts at $15/ month
Plus plan: starts at $49/ month
Professional plan: starts at $99/ month
7. MailChimp
MailChimp was initiated in 2001 as a side project. Its founders, Ben Chestnut and Dan Kurzius, created a web design agency called Rocket Science Group, and MailChimp was one of their offerings. The project grew tremendously, and nowadays, MailChimp has attracted millions of customers and is 100% founder-owned.
Over the years, MailChimp has added landing pages and numerous ad tools to its capabilities. However, its email marketing software remains its claim-to-fame. The tool is flexible enough for an established company, yet simple enough for someone just getting started with their startup's email marketing strategy.
Key features of MailChimp:
Drag-and-drop builder. If you want to create and send beautifully-designed messages without writing a single line of code, MailChimp has a lot of templates, as well as a drag-and-drop builder, which takes the effort out of email design.

Automations. MailChimp enables users to create automatic email flows, such as abandoned cart flows, welcome series, etc.

Content studio. The software also gives you a library in which you can store and manage images and files. This feature is particularly handy for E-commerce merchants who want to showcase their product photos in their emails.

Reporting. MailChimp allows you to track and measure everything from your open rates to clicks and sales. Statistics are served up in real-time, meaning you can get up-to-the-minute reporting wherever you are.

Mobile app. You can create, run, and check your campaigns from anywhere, thanks to Mailchimp's mobile app. This gives you access to powerful features of MailChimp even when you are on the move.
Pros:
Easy to use
Clean and simple drag-and-drop email editor
Visually easy-to-understand reports and analysis tools
Lots of features at a reasonable cost
Lots of integration
Cons:
No phone support for non-premium plans
Reporting features are not as sophisticated as top-tier marketing automation platforms
Not ideal for the business model that includes affiliate marketing
Pricing plans:
Free plan
Essentials plan: starts at $9.99/ month
Standard plan: starts at $14.99/ month
Premium plan: starts at $299/ month
8. Constant Contact
The software had humble beginnings. Founded in 1995 in a small attic, Constant Contact's founders "envisioned an online marketing tool that would help small businesses, nonprofits, and individuals reach a wider audience without breaking their marketing budget."
Since then, the platform has grown tremendously. With more than 650,000 customers, Constant Contact becomes one of the major players in email marketing, particularly for small businesses. The company has recently added many unique features, such as surveys and social campaigns, that are hard to find with their competitors.
Key features of Constant Contact:
Email marketing automation. The software enables you to generate various automated email flows, including welcome messages, trigger-based emails, and more.

Email editor. Constant Contact offers a drag-and-drop email editor as well as various templates to help you create well-designed emails that look and work great on desktop and mobile devices.

E-commerce email marketing. Constant Contact also has tools built specifically for E-commerce merchants. These include web store integration, social and Google ads, and more.

Contact management. You can upload your email list from Excel, Salesforce, Outlook, or any other solution easily. The solution automatically handles unsubscribes, bounces, and inactive emails, so you can keep your list clean and tight.

Reporting. Constant Contact provides real-time analytics to help you take care of your open rates, clicks, and email shares. You can actually segment your list based on the content that they interact with.
Pros:
Drag-and-drop email editor
Various pixel-perfect, mobile-optimized templates
Simple analytics that gets the job done
Good segmentation ability
Various niche tools and integrations not usually found from competitors
Cons:
Automation features could be better
High monthly fees
Pricing plans:
Email plan: starts at $20/ month
Email Plus plan: starts at $45/ month
9. MailerLite
MailerLite offers the perfect tool for anyone that is a complete beginner in email marketing. The platform is aimed at small businesses, solo entrepreneurs, or freelancers who need a tool that does more than simply send email newsletters.
This platform sticks to the basics. While it may not be as popular or well-known as some of the other names on our list, it is trusted by more than 830,000 customers worldwide.
Key features of MailerLite:
Create campaigns. The drag & drop editor allows you to build beautiful and professional newsletters on your own. You don't need to hire a design or master HTML skills.

Grow subscribers. MailerLite understands how important new subscribers are to your business. So, it offers some outstanding features, including website builder, landing pages, pop-ups, and embedded forms, to help you attract new users from across the Internet.

Deliver the right message. You can personalize your campaigns with their advanced targeting features and deliver the right email to each subscriber when it is right for them. More importantly, you're able to set it up in minutes.

Optimize campaigns. Your campaigns will actually perform better as you test, experiment, and streamline your emails to be as effective as possible. MailerLite helps improve your metrics with these critical email marketing features.

Track results. Every email is a learning experience. So, the software helps monitor your campaign performance to find what works best for your business.
Pros:
One of the cheapest options out there
Simple and user-friendly interface
Robust segmentation and personalization features
Real-time analytics
Cons: Maybe not for you if you require complicated automation or comprehensive reporting as the features on offer are quite simple
Pricing plans:
Free plan
Premium plans: starts at $10/ month
10. AWeber
Last but not least, having been in the email marketing game for more than two decades, AWeber has lots of experience. Actually, they even claim to have invented the autoresponder - that's why it comes as no surprise that marketing automation is one of their most outstanding features.
AWeber's goal is to make it easy for those who are just getting started with email marketing to design a beautiful and professional email, segment their contacts, and start nurturing leads. Users have praised AWeber for its deliverability - its deliverability team monitors their servers around the clock to make sure your campaign consistently reaches the inboxes of your recipients.
Key features of AWeber:
Email and landing page creator. You can design or create custom email templates and landing pages without ever having to write any code. This feature includes smart designer, visually-stunning landing pages, drag-and-drop email creation, free template library, and auto-newsletters.

Automate emails and campaigns. AWeber lets you create automated campaigns that give you time back and optimize your email marketing efforts through personalization.

Engage customers. The software enables you to build your lists and manage your contact lists to reach more customers with the right offers at the right time.

Analytics and reporting. You can analyze the results of your marketing efforts and become a data-driven business owner instantly.
Pros:
Extremely simple to send email newsletters for novice
Wide variety of templates to choose from (over 150)
Lots of integrations, such as WordPress, PayPal, Eventbrite, and many other awesome tools
Easy pixel-perfect, drag-and-drop email building
Great list segmentation feature
Easy to read metrics dashboard
Excellent phone support compared to other software
Cons: Some features haven't been updated in a while and are therefore a little dated.
Pricing plans:
Free plan
Pro plan: starts at $19/ month
Read more:
Over to you
Most email marketing software offers the essentials needed to craft a basic email campaign, but there are fewer options if you'd like a range of top-notch features, such as complete segmentation, stellar support, and data analysis.
However, ultimately, the best email marketing service for you depends heavily on your business's goals and particular needs. Therefore, review the options above as well as the software's product and pricing pages to get started.
We hope this guide of 8+ best email marketing software made your decision a lot easier. Contact us if you are still confused, and we'll make sure to respond as soon as possible.
Haley is a content creator at Mageplaza. When not working, she spends time on travel adventures, books, and food tasting. As growing up, she wants to read, learn, and experience more things to adapt herself to this ever-changing world.
Website Support
& Maintenance Services
Make sure your store is not only in good shape but also thriving with a professional team yet at an affordable price.
Get Started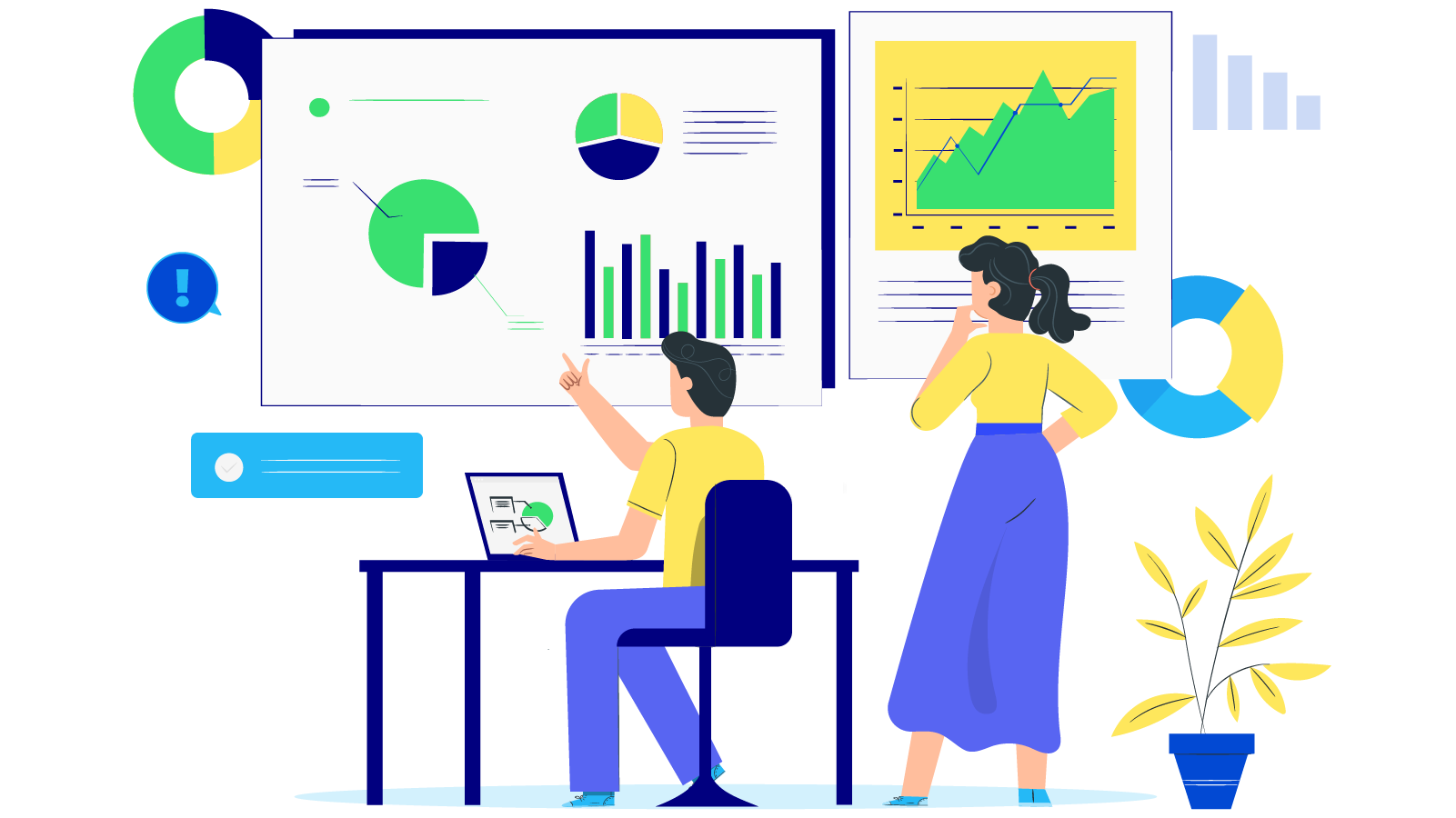 New Posts



Subscribe
Stay in the know
Get special offers on the latest news from Mageplaza.
Earn $10 in reward now!