13 Brands With The Best Digital Marketing Campaigns
The Most Popular Extension Builder for

Magento 2
With a big catalog of 224+ extensions for your online store
In the ever-changing context of digital marketing, it can be challenging to find out what works and what doesn't. Thus, let's look at the brands leading the digital world and analyze what worked for their businesses. We don't need to reinvent the wheel.
However, there's a sea of digital marketing strategies out there and a lot of misinformation. It can be arduous to implement a digital marketing strategy that reaches your customer, boost your brand awareness, and earn more money.
Hence, we've collected 13 brands with the top digital marketing campaigns that can improve your ROI and add value to your customers. These brands are not just doing digital marketing - they are generating experiences and content that captivate their audiences and increase brand awareness.
Now let us dive deeper into the details!
Table of contents
What is digital marketing?
Digital marketing refers to using the Internet, mobile devices, search engines, social media, and many other channels to approach customers. Some marketing specialists consider digital marketing a new effort that needs an entirely new method of reaching customers and understanding their behaviors.
Traditional marketing might appear in print advertisements or phone communication, while digital marketing can happen electronically and online. In other words, there are countless possibilities for brands, including social media, video, email, or website-based marketing opportunities.
Digital marketing is significant for your business and brand awareness. Every brand seems to have a website or a social media presence. Customers now depend on digital content and marketing to learn about brands.
As digital marketing provides numerous options and campaigns, you can flexibly experiment with a number of marketing tactics based on your budget. Digital marketing allows you to use tools like analytics dashboards to track the performance and ROI of your campaigns with ease.
13 Brands with the best digital marketing campaigns
1. Zappos
Zappos is the leading brand in online shoe commerce, setting the gold standard for online consumer care. The company offers a 365-day money-back guarantee. Besides, it provides free shipping both ways if customers want to return or exchange purchased products on the website. As a consequence, Zappos doesn't have to make every effort to promote its online presence. Its policies are so captivating to customers that buyers are intrigued in singing the company's praises to one another.
Let's see how they concentrate on what the consumer wants and needs, not on what they expect the consumer to want or need. This is an essential part of any efficient digital strategy.
2. Mint
Joining the crowded personal finance niche is a strenuous task for any new business. Mint's financial tracking tool shows that you can be outstanding among a crowd through effective online marketing campaigns.
Mint followed a digital campaign publishing a tremendous amount of quality content pieces, from informational blog posts to viral, eye-catching infographics to develop their business. Finally, the tool achieved an immense online following before being sold to Intuit at $170 million.
A large amount of time and money is required to spend on content marketing. However, following content production and professional standards can generate significant market attention in a short period.
3. The Wirecutter
Affiliate marketing can be a little bit tricky, but it can create great results when implemented properly. The Wirecutter has defined the standard since its release five years ago. Assuming itself a "list of the best gadgets - like cameras and TVs - for people who don't want to take a lot of time figuring out what to get", the website earned $150 million in e-commerce transactions in 2015 and was sold for the New York Times at the price of $30 million.
They produce reviews for products they love, insert a link to purchase it from someone like Amazon and receive a commission. It takes from 20 to 200 hours to finish their views, which involve experts and other parties according to the product.
4. Airbnb
Airbnb has transformed the way we travel and search for accommodations. The website now achieves 100 million users, 2.3 million listings, and a total valuation of $31 billion in 2017.
Their marketing campaign focuses on getting both hosts and travelers for the platform. Its digital marketing depends mainly on user-created pictures and videos on Facebook, Twitter, and Instagram, big city guides, and how-to videos and posts for owners.
Their Instagram campaign combines humor with appealing pictures of various travel destinations worldwide, making it a travel forum.
The 2015 Instagram campaign brought in 13.3 million interactions and increased 341% of followers.
Learn more: 5 Tips for a Successful Mobile Digital Marketing Strategy
5. JetBlue
When it comes to online marketing, companies are likely to upload self-promotional materials only. No one wants to follow a business that talks too much about itself.
JetBlue, a popular discount airline, understands that. Rather than using Twitter to post fare discounts or appealing deals, the companies utilize it to offer fast and smooth customer service. As a result, the effect is so good that almost all the messages in the company's feed add @ replies, which is new in the world of social marketing for businesses.
It is crucial that you balance self-promotional content with information that can really help your followers. Besides, bear in mind that you should respond to users every time they interact with your website, which can help enhance rapport and customer confidence.
6. Uniqlo
Uniqlo is a creative Japanese clothing company that encourages the world to dress casually. Their responsibility is to offer simple clothing that makes your life more comfortable.
If you dwell in a big city, you have possibly seen a Uniqlo shopping bag or advertisement. However, the company desired to make customers see Uniqlo as a technology-based company, not a fashion one. They wanted to form a statement by Uniqlo's President and CEO Tadashi Yanai that says, "We are not a fashion company. We are a technology company."
To do this, Uniqlo implemented an efficient digital marketing campaign. Uniqlo generated the first "fast-moving" image campaign globally and performed it in 100 locations and online. The campaign takes advantage of fast-moving images to display a special product code that is unreadable to the naked eye.
Buyers were required to post the five-digit code to the campaign site to redeem a sample from the HEATTECH apparel range. Once on the website, the shoppers were taken through a series of informational screens that explained the technology behind Uniqlo items before showing a winning page.
The results were fantastic. Online videos got 1.3 million times, and more than 25,000 people registered to get newsletters from Uniqlo. The campaign approached more than 4 million people, which includes 35,000 new consumers.
7. Mobile Monkey
Mobile Monkey is a Facebook messenger chatbot for companies. They practice what they preach. With increasing acquisition costs, they capitalized on their chatbot to lessen customer acquisition costs and boost reach.
Mobile Monkey was paying between $150-250 per lead. The issue is that you often pay for a click, but if it doesn't convert on your site, you might lose it.
As Mobile Monkey decided to optimize for messages, they could acquire a person's information in the system to retarget them.
To retarget these people, they utilized Messenger drip campaigns. This could decrease their cost per lead acquisition by 97%, enabling them to approach a broader audience.
Moreover, the chat templates can give a much more personalized experience than if you just direct people to a general landing page.
8. Lyft
Lyft is a rideshare firm that has developed dramatically over the past few years. Lyft grew drastically thanks to the fact that Americans are happier to pay for convenience. American people spend nearly $4,000 on convenience on average per year, and the top share of its goes towards ridesharing:
The company realized that Lyft just needed their existing customers to spread the word as people already love their service.
Hence, they deployed a referral program, and the firm almost totally through word of mouth marketing. According to a study, 83% of people are inclined to buy a product or service when a friend or family member suggests it.
Lyft provides promotions for riders to act as advocates or the business by giving referral codes for their friends to exchange for free or discounted rides:
9. Dove
Dove performs some of the most effective digital marketing campaigns with their touching commercials that change beauty standards. Dove gets that the solution they are offering (soap and body wash) is only one part of the big picture. Women don't just want to look nicer; they would like to feel better.
Dove has grown this idea to a higher level with its Showus campaign which is the combination of Dove, GirlGaza, and Getty pictures. This is a collection of more than 10,000 pictures of women and non-binary individuals in 39 different countries. That provides a more inclusive vision of beauty for all media and advertisers to utilize.
Thanks to this campaign, the company has rocketed its worth to a $4.5 billion valuation, showing the significance of joining a movement and listening to your customers' wants.
10. Slack
Slack is a cloud-based instant messaging service that helps teams communicate more efficiently, share files in one place, integrate other tools (Salesforce, Zapier, or Google Drive), and utilize the video calling function.
It gained a remarkable increase to fame from its 15,000 user launch in 2014 and now becomes the fastest-developing business app ever:
Slack has more than 12 million active users.
In the fourth quarter of 2020, Slack's revenue increased to $181.9 million, a rise of 49% compared to the year-ago quarter, and up 37% from the last year.
It has an overall conversion rate of 14.7%.
Instead of releasing a big digital marketing campaign, Slack's success was contributed by epic customer relations.
They had a good beginning by creating pre-launch reviews from online publications like Venture Beat, TechCrunch, and Inc. They then kept this motivation by focusing on customer satisfaction and creating an incredible customer experience: It just takes three clicks to begin using the product, and Slack will give any credits back to you if you stop using it. Additionally, their response time is about 60 minutes, although they get more than 25,000 requests every day.
11. Yelp
It may seem straightforward, but the idea of mixing social media and online reviews helped Yelp founders acquire traction when they first started.
Because most consumers assume online reviews as much as personal recommendations, Yelp leveraged this by enabling people to share their names, images, and experiences.
They made every effort to grow a true community by enabling people to make friends and building out profiles. This can help customers have more trust in reviews as they can see the full profile of the reviewer.
12. Tesla
Tesla's success is among the most powerful digital marketing campaigns with an amazing social media presence. In spite of being considerably younger in the market than competitors like Chevrolet, Audi, and BMW, Tesla is famous for 5.1 million followers on Twitter.
They only tweet about 4 to 6 times monthly, and each tweet contains something intriguing to share, even if you don't have any tendency to purchase a car. Clearly, this success is a complete process, but we can realize two main elements.
First and foremost, the activity and popularity of Tesla's CEO Elon Musk, who is active on Twitter and has more than 33 million followers. He does not just upload posts for product declarations and incentives. He builds a personality and utilizes it as a way to become more human and transparent in the people's eyes.
Secondly, the element contributing to their success is their live stream events. These events need tons of hype and attention, with people spreading the link on social networks and live-Tweeting. The release of the cybertruck alone attracted 2.6 million views.
13. Planet Fitness
Planet Fitness is a large gym that was recently closed because of the COVID-19. With an aim to continuously provide their customers with helpful information, they made Facebook live streams every day at 7 p.m. The videos are also recorded for others to see later on.
Although they don't earn any money from the live streams directly, it can encourage some people who are stuck at home to start exercising.
Their engagement metrics were via the roof with more than 400 people sharing it, 170K people viewing it, and 2.8K people liking it.
14. Sephora
Many physical businesses have been struggling while Sephora has succeeded in maintaining healthy development by combining the digital experience with offline retail.
They generated an app that utilizes artificial intelligence and augmented reality to enable users to try multiple makeup items they find online or in the store.
As the COVID-19 appears, trying on makeup and entering the stores together were banned. This resulted in a chance for Sephora as they already created a way for shoppers to try on makeup virtually.
The app provides tips and suggestions along the way and is connected to their e-commerce shop so that shoppers can put products to their cart for purchase.
Read more:
Summary
Almost all the brands mentioned in the above list are well established, and these campaigns were definitely not their first ones, so don't give up if your first campaign doesn't work.
Start by preparing a deep understanding of your audience's demands, desires, and pains. Then implement A/ B test campaign messages and take inspiration from the list. Good luck!
Please leave us any questions you have in the comment box. We'll answer you as soon as possible.
Website Support
& Maintenance Services
Make sure your store is not only in good shape but also thriving with a professional team yet at an affordable price.
Get Started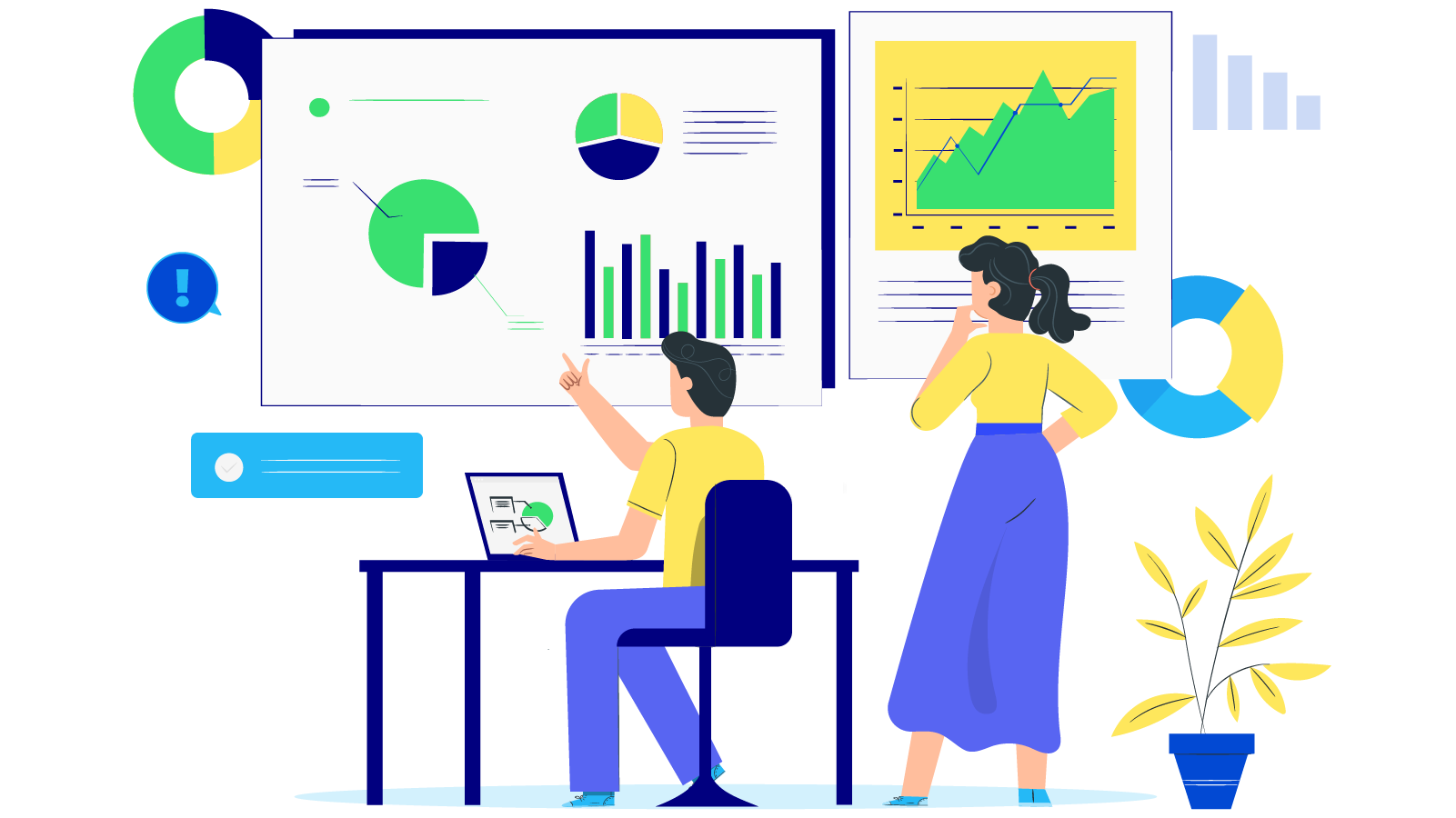 New Posts



Subscribe
Stay in the know
Get special offers on the latest news from Mageplaza.
Earn $10 in reward now!