How to Write a Follow-up Email?
The Most Popular Extension Builder for

Magento 2
With a big catalog of 224+ extensions for your online store
If you neglect the importance of writing a Follow-up email, then you are about to lose a great number of potential clients. Strangely enough, according to a SupperOffice survey on 1000 firms, less than 3% of companies attempted to send a follow-up email to their customers. But why? Is this because they think follow-ups are simple and not a big deal? In fact, a follow-up email is so important that it is becoming one of the biggest customer complaints. So, how to write a good follow-up email for better customer service? Let's find out.
Table of Contents
Why email is the most effective way to follow-up?
Whatever you say, email still lands in the first place when it comes to acquiring new customers (even better than Facebook or Twitter). For decades, in the world of business, email has become an indispensable tool for communicating, marketing and advertising. Your clients may not have a social media account, but they definitely have at least one email contact. That is why a follow-up email is still preferred by many customers.
When you write an email, you can send it super quick by just one click. It is possible to attach images, large files, and you can effortlessly track comments or feedback. If you have a long powerful list of customers, using email is a perfect choice since it is scalable. You can send thousands of emails at the same time and manage your customer service activities easily.
However, it is not effective only by sending an email to your customers. What you write in the email is important, as well. What you want your customers to know, see and respond needs to be clearly presented in your follow-up email. You should be persistent and pay great attention to the details of the email.
How to write a Follow-up email:
Know your objective
That's right. You cannot just send a random email to your prospect without having a strategic purpose. As mentioned before, what you want your customers to read is crucial. For that reason, the step when you draw a detailed sales funnel is very helpful because if your goal is to move customers along the funnel, it would be easier for you to know what to write.
There are millions of follow-up emails out there for different purposes. It could be a cold sales follow-up, a promotional outreach follow-up or even a post-event email. For instance, you met a potential client at a conference or a tradeshow, and after that might want to send them a follow up email to discuss more the subject that you and your prospect talked at the event. Or, if they get any problem and need a solution, you can show them how your products could be a great solution to them. With an objective in mind, the next step is to think of how to pull it off via emails.
Also, do research about your prospect before typing. You can take a glance at their social media such as LinkedIn or Facebook to know what they mainly care about or how they respond to a certain issue. By doing so, you will know what kind of expression needed in your email to not offend them. Remember that sending personalized email is a great way to boost conversion rates by around 10%.
Have a captivating subject line
Well, if recipients read a 'spam-like' email title, they won't click, for sure. A subject line is like the first impression on your audience. It is simple to create a subject line, but is totally hard to have a subject line to get people to read. There is creativity needed.
It isn't necessary to have a principle to write a subject line, but you should have some of these elements to make it more attractive to the audience. First of all, keep it short. The great number is 7 words or less. The next thing is the title should be detailed. Now, that is a bit tricky! How can you have a short subject line yet detailed? This depends on your creativity and how much you understand what makes the recipients want to read. Just try and read a lot, you will find out. Last but not least, the title should be engaging with the audience to avoid spamming. This is when your ability of word-playing rises up.
Read related post: An Ultimate Guide for B2B Content Marketing and B2B Copywriting
For example, if it is a cold sales follow-up, instead of a cold header, write a short and sweet one. If it is an email to a previous prospect, mention the earlier conversation to remind them. Having a cool subject line is necessary for further follow up emails.
Write it on point
The recipients don't have time to read a 250-word essay. What you write in the email should be direct, short and clear. You already know the purpose of writing the follow-up email. Stick to it and show them how professional you are, let them know what they need to know, have a clear CTA which emphasizes what you want the recipients to respond after reading the emails.
When you do that, you can avoid wasting their time and take a step closer to get a reply from them. Also, this can help you build a stronger relationship with the audience in the future. Keep it simple and direct, add some bullets in short paragraphs so that they can read the highlights. For example, you want prospects to know about the 25% off promotion, you can send an email with 1-2 gift cards linked to your website so that recipients can click on it and buy products immediately.
Also, if you want to mention the products, don't talk too much about how amazing they are. The chance of very few people read your email is high. Instead, try to focus on what the audience needs, and show them why your products are probably a solution to their problem. That sounds more practical and attractive to them. Remember to use appropriate tones for different situations, as well.
Seek help from professionals
If you still don't know what to write, or you are stuck with the idea of getting an attractive subject line, there are tons of follow-up email templates out there for you to choose. Or, you can read them as a source of reference to create your own style of follow up email. You can ask professional copywriters to recommend some tips or styles of follow-up email to reach your potential leads and achieve your initial purpose. Receiving a piece of advice from the professionals can help maintain your follow-up emails with high quality.
Several tips to remember when you write a follow-up email
Use automation and segmentation. You won't have time to create hundreds of emails per day and send them to each recipient. It is inefficient and wastes a lot of time. Instead, try to set up automation to approach larger amount of audiences and improve customer experience, as well. Also, you should segment your potential lists into different groups in order to easily manage the follow-up campaign and customize your emails by using marketing tools for more efficiency. Check out the most popular SMTP for Magento 2.

Be relevant. If you want to get a response from prospects, you should provide them with relevant information, which is what they actually need and care about. What value that recipients can get from your offerings is very important because it is one of the factors that can attract them to start a conversation with you.

Add a video. This is an effective way to boost your follow-up campaign. 64% of users have a tendency of buying a product online after watching a video. So, try to make your follow-up email more interesting by inserting a short video to increase the clickthrough rate as well as the chance of getting a reply from the recipients.

Leave a question. If you add one to three questions in the text, people might want to answer it. Remember a direct CTA? Yes, using questions is a great way to address your purpose, which helps prospects easily understand what they might need to respond after reading your emails.
Final words
A follow-up email is very important for your business to get potential leads. It is not easy to write an amazing email with charming title to make people click through it. What you need to do is that you should have a clear strategy and know your final goal to write a great follow-up email so that people can find it interesting enough to have a look.
Jade is a content creator, book lover, and a hodophile. She loves to learn skills and practical knowledge to excel at marketing, especially content marketing.
Website Support
& Maintenance Services
Make sure your store is not only in good shape but also thriving with a professional team yet at an affordable price.
Get Started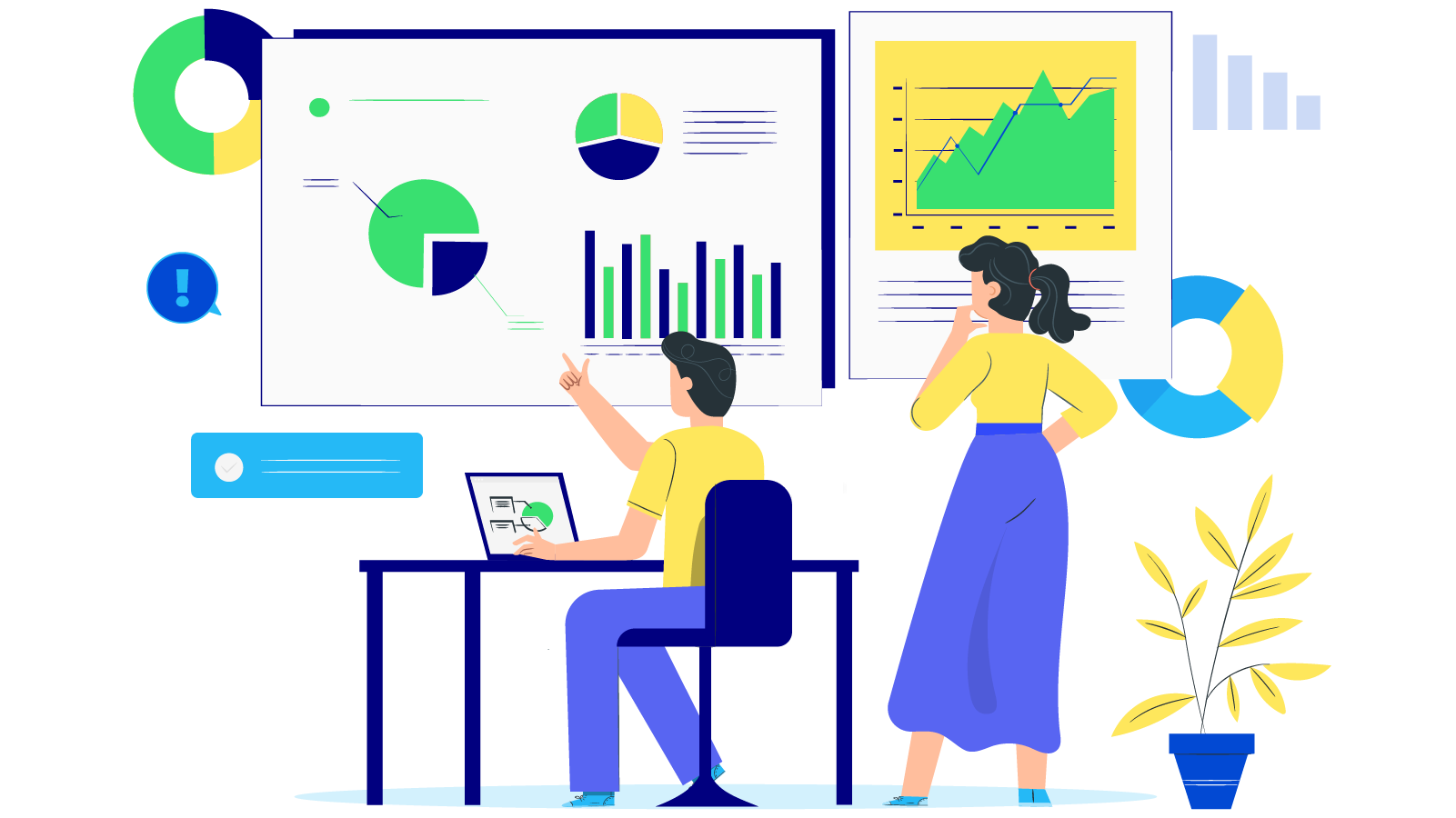 New Posts



Subscribe
Stay in the know
Get special offers on the latest news from Mageplaza.
Earn $10 in reward now!