15+ Best Shopify Email Marketing Apps in 2023
The Most Popular Extension Builder for

Magento 2
With a big catalog of 224+ extensions for your online store
The very first marketing email was sent in 1978, generated $13 million in sales, and kicked off what has become one of the best marketing channels even to this day. According to research, for each $1 you spend on email marketing, you'll earn $44 revenue in return. Worth considering, right?
If you'd like to take your Shopify store to the next level, email marketing should be a decent choice. However, there are a huge number of Shopify email marketing apps available, and it might take ages to figure out which one is best for your needs, especially when you're new to email marketing or E-commerce.
But don't worry, we're here to help you! This list of 12 Best Shopify Email Marketing Apps will help marketers, as well as merchants, come up with the best appropriate tool.
So, let's get started right now!
Table of contents
What is email marketing, firstly?
Email marketing is actually the process of targeting your customers and audience through email. It can also be the practice of sending various types of content to a list of subscribers via email.
It helps boost your conversion rate and revenue by providing customers and subscribers with valuable information to achieve their goals. More than that, email marketing is considered a pillar of a healthy marketing strategy, as it can:
Build relationships. Establish connections through personalized engagement.
Boost brand awareness. Keep your brand and services top-of-mind for the moment when your prospects are ready to engage
Promote your content. Use emails to share relevant blog content or useful assets with your audience.
Market your products/ services. Promote your products/ services.
Generate leads. Entice subscribers to provide their information in exchange for an asset that they would find valuable
Nurture leads. Delight your audience with content that can help them succeed in their goals.
Read more: 13 Email Marketing Best Practices and Beyond
What do we look for in the best Shopify email marketing app?
Email marketing apps on Shopify are numerous, and the range of tasks they can complete are equally as numerous. This is because email marketing isn't just about one activity only. There are many different aspects to the process: you've got visitors to subscribe to your mailing list, send our mails, and collect results. Some apps can do all of this, while some are very specific and will only do one or two of these tasks.
However, whatever apps you choose, keep in mind that the best Shopify email marketing apps should have the following features:
Ease of integration. Connecting an email marketing tool with your Shopify website should be intuitive. There should also be documentation outlining the process.
Simplicity. Using a Shopify email marketing tool shouldn't take away too much time from running your business.
Basic automation. Best apps should let you create an autoresponder, at the very least. This allows you to set up an email sequence for your visitors and customers and not spend a lot of time maintaining it.
Professional-looking email templates. It's essential that email templates have a sleek and contemporary design that closely matches your Shopify website's design.
E-commerce features. Shopify email marketing apps should have some features geared towards E-commerce stores, whether it's to make your email marketing campaigns more effective or save you time.
Top 15 Shopify email marketing apps
1. AVADA Marketing Automation
Among many Shopify email marketing apps, AVADA Email, SMS Marketing for Shopify is the most outstanding and reasonable solution for any merchants that aim to convert their customers and build long-life customer relationships. Designed to optimize Abandoned Cart campaigns, AVADA Marketing Automation follows up with your prospects and quickly reminds them to continue their purchase.
With a user-friendly and intuitive interface, AVADA Email Marketing is simple to use for even novice users. And for anyone who has no ideas on designing, the app offers ready-to-use email templates that can save a huge amount of time and effort for admins.
Besides, you can manage your contacts with automatic data synced from your Shopify store easily. Segment them and target specific audiences for your emails will help you get the best possible results. The app especially offers a free plan together with a 14-day free trial for you to experience, so test it out today!
Key features of AVADA Email Marketing app for Shopify stores:
Cover lost sales with Abandoned Cart Email automation
Send welcome email series when someone creates an account on your website
Follow up when someone unsubscribes and make them go back with appealing offers
Send order/ shipping/ return confirmation emails to your customers
Promote cross-sell and upsell emails by motivating first-time buyers to buy more related products or higher-end items
Send emails to the target audience with segmentation functions
Offer ready-to-use email templates
Offer Newsletter Popup/ Spin to Win to collect emails with ease
Track ROI by advanced reports
Auto-sync customer data
Duplicate emails
Create emails quickly without technical or design skills
Price:
Free Plan
Pro Plan: from $9/ month
2. ActiveCampaign
AC Email Marketing Automation helps you reach the right contacts with the right message at the right time with powerful email marketing, marketing automation, advanced segmentation, and personalized email automation. The app puts your brand's best foot forward across email, mobile, social, and more to help you scale your business.
When integrating the app into your Shopify store, you can:
Create custom segments, tags, and lists to deliver timely and relevant emails to different groups
Reach out to customers regarding an product review or abandoned cart
Elevate your current email marketing strategy with machine learning capabilities like Predictive Sending
Show customers the content that matters to them with conditional content and product blocks
View preferences and behavioral data to personalize customer interactions
Key features of AC Email Marketing Automation app for Shopify store:
Set up welcome messages and automation workflows to reach more prospects with high-quality marketing automation and messaging
Use automation to upsell and cross-sell to shoppers once they buy, e.g., offer a promotion, ask for a review or alert of an abandoned cart
Send customers relevant and timely messages about products they actually want to build relationships and brand loyalty
Track ROI with comprehensive reporting
Price:
Lite Plan: $15/ month
Plus Plan: $70/ month
Professional Plan: $159/ month
Enterprise Plan: $279/ month
3. Omnisend Email Marketing
In recent years, Omnisend has been well-known for offering one of the most sophisticated omnichannel marketing solutions in the market. It means you can add SMS Marketing, Google, and Facebook retargeting ads, push notifications, Messenger, and other channels into one smooth communication flow with your segmented audience.
Not only does the app provide elegant email automation, but it also synchronizes all of your marketing channels under one roof. You don't need to log into multiple dashboards and recreate the wheel dozens of times. Plus, the app can eliminate the guesswork with flexible customer segmentation, including segments based on shopping and email campaign behavior. With Omnisend email marketing, your business can effectively reach and engage customers, driving growth and increasing revenue effortlessly.
Key features of Omnisend Email Marketing app for Shopify:
Drive sales at scale across multiple channels
Use robust segmentation
Turn your visitors into subscribers with their mobile-friendly and fully customizable signup forms (signup boxes, Popup, Wheel of Fortune, and Landing pages)
Skip the tedious work with the single-click Shopify integration, email templates, and automatic product import
Integrate SMS into your email marketing strategy
Price:
Free Plan
Standard Plan: $16/ month
Pro Plan: $99/ month
Enterprise: Custom price
4. Sendinblue
Sendinblue's official plugin for Shopify is a free and powerful email marketing app. You can use the app to deploy effective email and SMS campaigns, improve email deliverability, and track every detailed metric, including delivery, open, and click rates.
You can easily sync the customer data from Shopify from your SendinBlue email marketing account, design your own automation workflows, design your emails, and send them without needing any coding skills. Plus, you're able to search, segment, and target your contacts based on their purchase history or other contact details, and send email campaigns to the right recipients.
With Sendinblue's design tools, it is easy to create beautiful and effective emails by starting from scratch or picking from dozens of free, professionally designed templates.
Key features of Sendinblue app for Shopify:
Automatically sync your Shopify opt-in contacts and their purchase data with Sendinblue for your email marketing
Boost email deliverability by ensuring that your audiences receive your transactional emails (e.g., welcome emails, order confirmation, shipping notifications, etc.), so that they don't miss anything
Use the intuitive and powerful email builder to create engaging emails
Send marketing or transactional text message directly from your Shopify back office
Allow access to real-time and comprehensive email metrics
Price: Free
5. Firepush
Firepush is an easy-to-use email marketing app for Shopify designed both for marketing and transactional emails. This means you can both promote your offers with marketing emails and send updates on orders, payments, and deliveries.
Firepush has everything you need to sell: an easy email editor, templates, campaign automations, and analytics. You can create custom emails or use pre-made ones and easily make campaigns to send newsletters, recover abandoned carts, and share promos.
Firepush also features SMS and push notification features. If you'd like to conduct omnichannel marketing campaigns and reach customers on different marketing channels, Firepush could be a good option to make that happen.
Key Features of Firepush email marketing for Shopify stores:
Drag-and-drop email editor
Automated campaigns for marketing and transactions
Robust campaign reporting to monitor email marketing performance
Library of designer-made email templates (welcome emails, cart recovery emails, marketing emails, etc.)
One-click customer segmentation to help create more personalized offers based on customer browsing history, purchases, interests, etc.
Price: $15/mo for 6,000 emails, campaign automations, and 24/7 support $29/mo for 15,000 emails, advanced campaigns, customer segmentation, and reporting
6. OrderlyEmails
OrderlyEmails by FORSBERG+two ApS focuses on email templates that can match with your website and help you sell more. You can add or remove the app for free, but remember that extra fees can be applied if necessary.
The app can upgrade your website's boring default email notifications with much more professional and effective designs. Besides, it helps generate more sales automatically by including product recommendations, discounts, upsells, and social profiles in your email notifications.
Key features of OrderlyEmails app for Shopify:
Design professional and eye-catching email templates for your store in 3 simple steps
Sell more with discount codes and product recommendations
Get email designs customized, tested, or translated
Provide conversion and engagement tracking
1-click translation
Quick and safe installation
Price: Free to install ($49 one-time payment per theme)
7. CM Commerce Email Marketing
CM Commerce Email Marketing by Campaign Monitor is another good Shopify option on this best email marketing list. Here, you can come up with excellent segmentation and personalization that will help you employ your customer data in an actionable way.
The app has a great visual journey designer that builds automation workflows. Although it is not perfect for advanced triggers, the most common marketing automation can definitely be launched. However, it doesn't offer any additional channels rather than email. So, you won't be able to send an SMS or include retargeting into your communication workflows. If you want to focus on email marketing only, this tool may be a good choice for you.
Key features of CM Commerce Email Marketing app for Shopify:
Robust segmentation to send emails at the right time
Improve customer conversations throughout their entire journey with abandoned cart emails, automated receipts, and follow-ups
Collect and leverage reviews
Offer eye-catching templates, cross-sell messages, and shipping coupons
Price: Free to install (Paid plans start from $9/ month, based on number of subscribers)
8. Klaviyo Email Marketing
Like Ominisend, Klaviyo: Email Marketing by Klaviyo offers an entire suite of tools necessary for email marketing, from signup forms, robust segmentation, and email campaigns, to marketing automation across various channels.
The app allows admins to give a comprehensive analysis about the marketing campaigns' efficiency, as well as evaluate the tendency of customers' purchase behavior. Additionally, the app assists in designing email templates, which will match well with your website's images and messages. Another interesting point is that the app can connect directly with Facebook accounts, in which you can update your photos instantly when posting on your website.
Key features of Klaviyo: Email Marketing app for Shopify stores:
Recapture lost sales with pre-built email flows, including abandoned cart and winback emails
Combine data from Shopify and other apps to segment your audience and send personalized, super-targeted email campaigns
Offer 100+ pre-built integrations ranging from shipping solutions to rewards programs
Provide in-depth reporting and analytics
Seamlessly sync customer lists + segments to Facebook and Instagram to target the right audience, and help grow your business
Send timely text messages to customers who prefer receiving texts over email
Price: Free to install (Free up to 250 email contacts)
9. Privy Email & SMS marketing
Privy - Pop Ups, Email & SMS is trusted by E-commerce businesses of all scales to improve website conversion, improve their email list, and drive more sales. Integrated with Shopify and Shopify+, the app enables you to create an account within a few seconds and get your first campaign live immediately.
Moreover, you can take advantage of lots of great elements for your website, including exit-intent popups and banners that will help you grow your marketing list. Plus, there are many ways that your campaigns can be triggered, including the type of device visitors are using, the value in their cart, and even the page they're viewing. This means you're able to choose individual campaigns based on user behaviors and other elements.
With nearly 25,000 reviews and an overall rating of 4.6, privy is definitely a must-try app for all.
Key features of Privy - Pop Ups, Email & SMS app for Shopify store:
Build eye-catching pop ups with easy-to-use targeting & triggers that get people to join your list
Send automated abandoned cart emails to recover lost sales
Automate welcome messages, order follow ups, and cart abandonment
Show real-time dashboards to understand how your campaigns are performing on a number of key metrics
Run automated A/B split tests for you to understand how small changes impact conversion rates
Price:
Free Plan: Free to install (free for up to 5,000 average monthly page views)
Privy Text Plan: $10/ month
Privy Email Plan: $13/ month
Privy Convert Plan: $20/ month
10. SmartrMail Email Marketing
SmartrMail Email Marketing is a useful app created and developed by the SmartrMail team as a tool to boost your sales by offering good deals via emails.
With the app, you can send personalized emails to one or several specific audience groups. Your customers will be classified into different segmentations; then, the email will be sent to its target segmentation. Furthermore, it features a Quick Email Newsletter feature, which can create the email newsletter 5 times faster than other tools. All flows are completely automatic, such as welcome emails, win-back campaigns, and even cross-selling recommendations.
Key features of SmartrMail Email Marketing for Shopify stores:
Boost sales with hyper-personalized emails based on past purchases, including order follow-up emails, abandoned carts, and thank-you emails
Add products/ services to your email newsletters in a single click with free email templates
Easily segment your customers
Grow your email lists more effectively with the email capture popup
Integrate with Justuno, Sumo, and Wisepops
Price:
Free Plan
Standard Plan: $19/ month
Unlimited Plan: $99/ month
11. Jilt Email marketing
Jilt email marketing is a powerful Shopify app with excellent features that can have customers spend on your website many times. Don't worry if you're a beginner, as all campaigns consist of starter content to assist you to control your operations.
The app helps you personalize every email based on one or several particular customer groups, shipping country, order total, customer LTV, and many more. By using advanced segmentation rules, this app can define your target audience and send them pre-checkout email notification so that you're able to recover more carts. Conveniently, there is a wide array of languages that are entirely supported.
Key features of Jilt email marketing for Shopify stores:
Grow your sales with automated emails to welcome new customers, recover abandoned carts, ask for a product review, or a custom automation
Offer simple email setup and easy-to-use visual email designer
Send emails in various languages
If you have more than one store, you can easily manage multiple shops from a single account
Automatically sync your orders, customers, and products
Price:
Free Plan
Growth Plan: $29/ month
12. Seguno Email Marketing
Running a small business or even being a solopreneur means time is your most precious asset. While many email marketing apps can actually slow you down, Seguno was designed to save you time.
Many outstanding features can help you build excitement with your audiences. For example, the app lets you send coming-soon emails that generate anticipations for product launches. You can also send discount reminders to help shoppers save money while increasing sales during critical sales times. Additionally, Seguno provides in-depth reports from which store owners can develop more efficient strategies for later sales.
Key features of Seguno: Email Marketing for Shopify stores:
Create and manage email marketing campaigns in the Shopify app
Support to minimize abandoned carts
Offer pre-built touchpoints automatically
Add unique codes into emails
Allow collecting dynamic recommendations
Price:
Free Plan
Paid Plan: $10/ month (+$10/ month/ extra 1,000 subscribers)
13. Spently Email Templates
Why should you consider using Spently Email Templates for your Shopify store? The following are the reasons.
First and foremost, the app helps you create email templates and promote your store to previous customers. Because these are the people most likely to purchase from you again, it can help rocket your sales.
In addition, you can incentivize customers with attractive unique discount codes to drive repeat purchases. It's also possible to upsell products and present them to shoppers based on their past purchases and behaviors. Don't forget that you can use the app's analytics and get customer insights. With 14-day free-trial periods for one of the premium plans, you can get started today and bring many fantastic shopping experiences for your customers.
Key features of Spently Email Templates for Shopify stores:
Boost sales with the most-opened emails like order confirmations, shipping updates & abandoned carts
Drive repeat purchases through smart product recommendations, dynamic discounts, and referrals
Deepen customer engagement using social media channels
Offer beautiful and professional email templates to match your Shopify store
Provide analytics dashboards for your tracking
Price:
Starter Plan: Free to install
Essential Plan: $99.99/ month
Growth Plan: $199.99/ month
Premium Plan: $399/ month
14. Remarkety
Suppose you're finding a solution to completely personalize and automate email marketing for your online Shopify shop without spending tons of time and expenses. In that case, Remarkety - Email, SMS, Social is exactly all you need.
With a number of features, the app helps you create and send hyper-personalized and automated messages with personalized vouchers and product recommendations. Plus, it boosts customer engagement by segmenting your audiences based on their activities and purchase behavior. Once installed, it takes only a few minutes to operate, as it is equipped with pre-built templates and campaigns.
Key features of Remarkety - Email, SMS, Social for Shopidy stores:
Get started in minutes with built-in segments and templates
Tailored marketing recommendations to help you effectively manage your priorities
Send newsletters and SMS blasts to hyper-segmented, targeted audiences
Use the intuitive segment builder to fine-tune your audiences based on their purchase history, using historical and real-time data
Create more effective Facebook and Instagram campaigns by syncing Remarkety segments with FB Custom Audiences
Create Shopify coupons with unique and single-use discount codes automatically
Customizable, AI-based predictive product recommendations
Detailed reporting on each campaign
Price:
Basic Plan: $25/ month
Starter Plan: $100/ month
Advanced Plan: $300/ month
Professional Plan: $800/ month
15. Smart Email Marketing
Last but not least, Smart Email Marketing, which was created and launched by Coherent Path Inc., is a supportive app to increase your sales with automatic and personalized emails.
With the app, you can easily save your sales from being lost by sending the right email to the right customers, which means your emails are thoroughly classified and designed to suit every target segmentation. This smart tool also features Smart Product Recommendation & Timing feature, which allows store admins to get more traffic at high speed by delivering emails at the period/ time they tend to make orders.
Key features of Smart Email Marketing for Shopify store:
Send smart emails to get your customers buying (welcome email, cart recovery, abandon cart, order follow-up, email series & more)
Quickly generate emails with smart product recommendations to increase sales
Offer Smart Product Recommendations & Timing
Simple installation and setup
Price:
Free Plan: Free to install
Growth Plan: $24/ month
Pro Plan: $39/ month
Exec Plan: $79/ month
The final verdict
That's it for 12+ Best Shopify Email Marketing Apps! When it comes to picking the right tool for your Shopify email marketing strategy, it's essential to first outline exactly what your business objectives and needs are, and decide on which features you're looking for.
We hope this review can help you in deciding which app to choose. If you've got any questions or concerns about Shopify email marketing, please feel free to contact us! We're always willing to help you!
Website Support
& Maintenance Services
Make sure your store is not only in good shape but also thriving with a professional team yet at an affordable price.
Get Started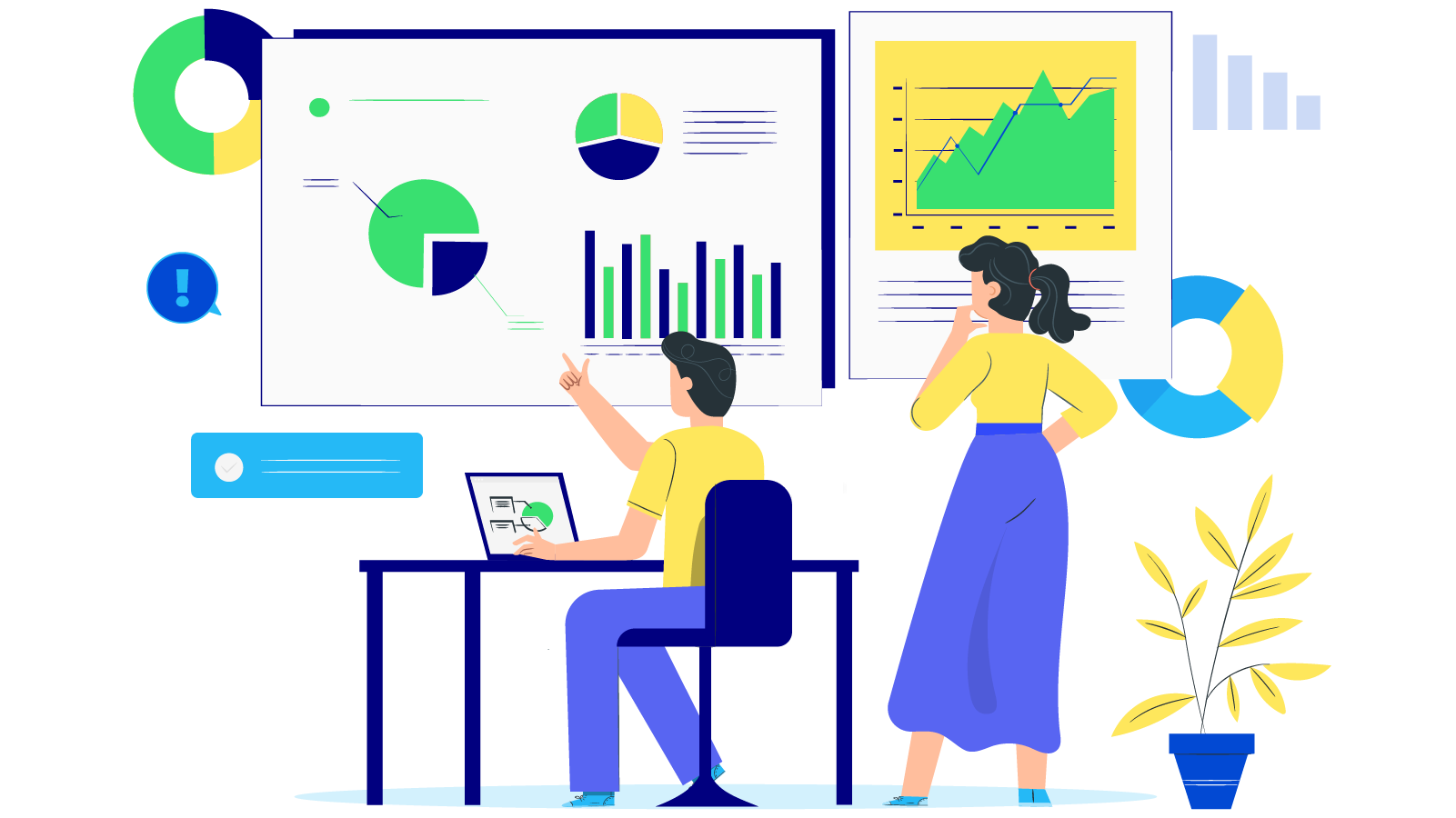 New Posts



Subscribe
Stay in the know
Get special offers on the latest news from Mageplaza.
Earn $10 in reward now!