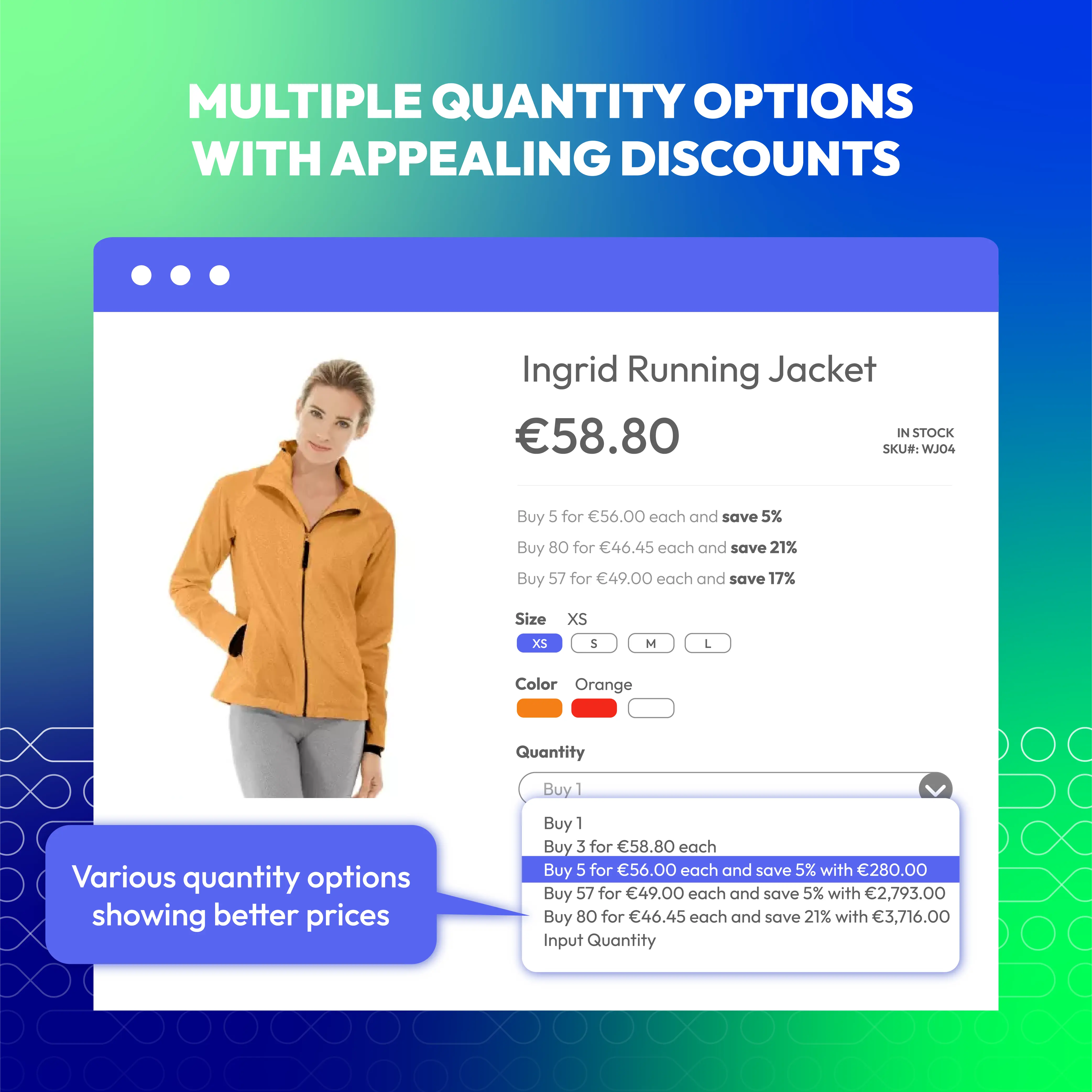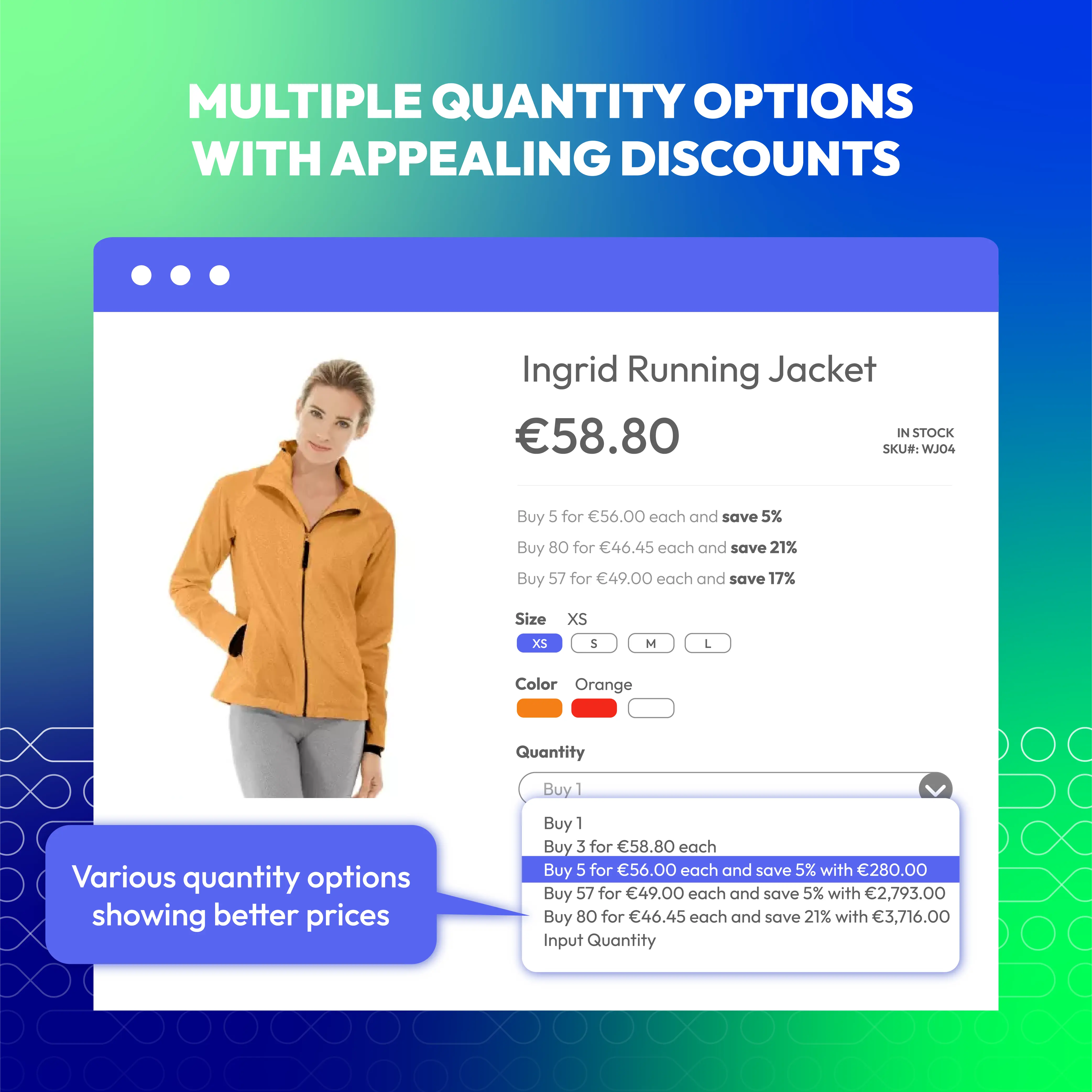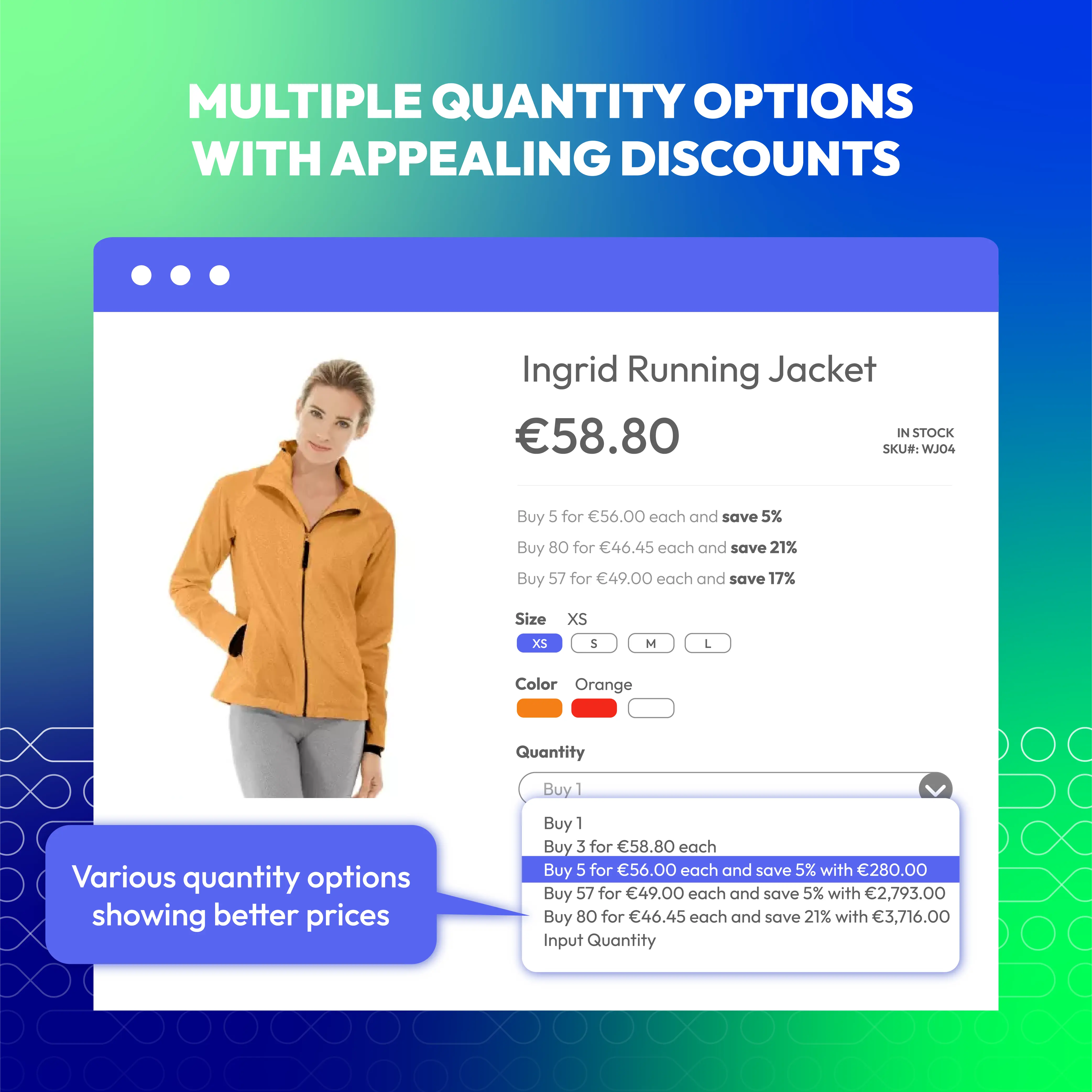 60-day Money Back
Frequent Update
365-day Support
Change Qty / Quantity Dropdown for Magento 2
v4.0.4
Magento 2 Change Qty / Quantity Dropdown / Quantity Increments brings customers with more options to select preferred quantities with different discount prices. This is the supportive extension which supports store owners to gain more benefits and improve shopping experience of customers.

CE/EE/B2B/Cloud/ Adobe Commerce 2.2.x, 2.3.x, 2.4.x
Chat now
Problems
In Magento 2, customers need to input product quantity to the quantity box to make purchases. However, in addition to allowing customers to do that, sometimes store owners may want to:
sell products in a fixed quantity as a part of their promotions and marketing campaigns
restrict the number of products purchased due to stock constraint
set a minimum number of products to be purchased due to high-cost shipping or packing charges
To serve such cases, Magento 2 Better Change Qty / Quantity Dropdown by Mageplaza lets store owners set the quantity drowndown list for customers to choose.
Solutions
One more solution to display promotions. Selecting quantity is the key step when customers make purchases. Therefore, it is a wise idea that placing promotion right in quantity box. The recommended quantity options showing better prices if buying more will attract and encourage customers to make further purchases.
Increase conversion rate thanks to the better improvement in tier price. Tire price in Magento 2 Default is displayed only as a notice without any function. Adding this tire price right in quantity section as quantity options will be more interactive and useful. Customers more easily get notice and click right away. As a result, this way also contributes to increasing conversion rate.
Useful and cost-effective advertising method. Showing quantity options with more details as discount price, % saving amount, total price helps customers gain quickly information and make purchases easily with better prices. Therefore, this will enhance customers' satisfaction as well as shopping experience.
Better Change Qty's Full Features List
Better Change Qty for store admins
Enable/ Disable the module
Select type for Change Quantity Step: Quantity Increments, Fixed Value, Custom Value
Select Max Quantity Step type based on Quantity Stock, Fixed Value, Both
Input Max Quantity Value
Allow/ Disallow Open Quantity
Set quantity label with three customizable templates
Select categories, product types
Select pages to apply on
Show/ Hide Tire Price Notice
Compatible with other Magento 2 extensions: Custom Stock Status, Product Labels, Bulk Product Update.
Better Change Qty for customers
Well recommended with better quantity options to gain more price benefits
Easy to make decision and process purchasing more quickly
Able to select available options or input another option freely
Why choose Mageplaza Magento 2 Better Change Qty
Mageplaza provides consistent and customer-centric extensions for your Magento 2 store.
We don't sell products for one time. We provide lifetime solutions which help our customers thrive with their businesses.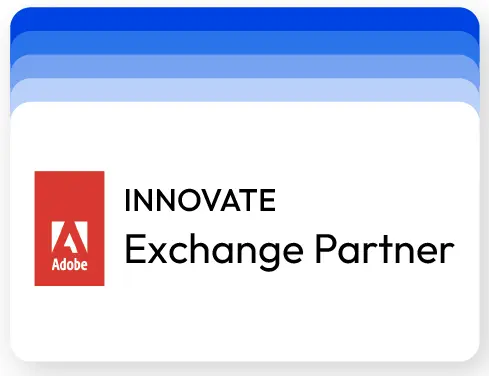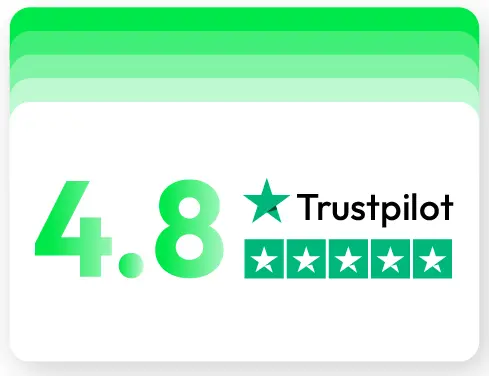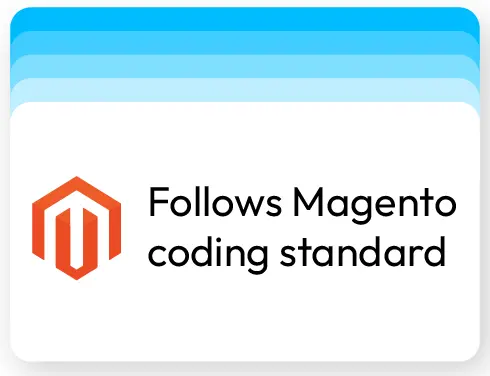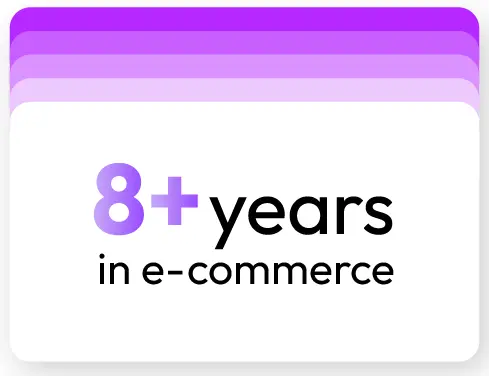 60-day Money Back
Extensive 60-day money-back period. You love it or get a full refund no questions asked.
Extensive Support Timeframe
Mageplaza provides support 16 hrs/day, 5.5 days/week to guarantee the seamless operation of our extensions on your store.
Install via Composer
Simple installation via composer helps you save time and eliminates technical issues during future updates.
Frequent Updates
Intensive update roadmaps ensure great performance, bug-free, highly compatible, and innovative extensions.