8 reasons you need Mageplaza Order Management Suite
The Most Popular Extension Builder for

Magento 2
With a big catalog of 224+ extensions for your online store
Due to the growing expectation of customers and market competitiveness, e-commerce merchants are investing huge amounts of resources in order to build an effective order management process. This effort can bring extra efficiency, additional profits, and more opportunities in the future.
However, with the default Magento 2, stores are not equipped with everything they need to optimize the process. With 7+ years of experience in the industry, Mageplaza listens to actual industry requirements to bring complete solutions for every Magento business. In this article, we will guide you through how order management works, why it becomes essential, and 8 reasons you need Mageplaza Order Management Suite for your success.
Table of Contents
What is order management?
Order management refers to the fulfillment process that businesses set up to streamline their order receiving, tracking, and fulfillment. In detail, it consists of multiple tasks, ranging from supply chain management, order processing, to inventory management, quality control, and customer services.
There are 3 steps:
Placement: The customer places the order and the automatic system or the staff will confirm the order.
Fulfillment: The shipping details are confirmed, and an invoice is created. After that, the order will be packed and shipped.
Inventory management: The business will monitor the inventory levels after the recent changes.
How does order management work?
The process starts with providing inventory information to all units in your supply chain, such as your warehouses, store, and third-party suppliers. After that, the fulfillment begins, when the order is packed and shipped to the desired address. Finally, payments will be taken, and if the shopper asks for a return, that process will be conducted according to rules set in the order management system.
Businesses need to enhance the order management processes to increase speed and efficiency, as well as increase customer satisfaction and maximize profits.
5 clear benefits of an efficient order management system
Automate the process: Even when you are not in working hours, the orders are still fulfilled. This is really useful if you want to serve a large customer base from all over the world where the time zones do not match with yours.
Ensure accuracy and efficiency: A system handles things automatically, ensuring that every step will be consistent without errors. Therefore, it also increases efficiency.
Inventory management: Thanks to better inventory visibility, the excess stock will be reduced. Also, it is possible for everyone in your organization to access the data, and for customers to track order status.
Bring all marketplaces into one place: Multiple marketplaces can be managed in one place, and updated data will be added to the system in seconds. It is one of the most essential factors when omnichannel commerce is the new trend. Buyers prefer effortless purchases and returns regardless of which channels they use.
Make better future decisions: Merchants now can take advantage of old data to build better strategies. For example, best-sellers can be identified and planned to restock accordingly, as well as if an item is not selling well, the store can run particular campaigns to promote it better.
Inventory management is key to a successful business
Customer expectations are constantly growing, and that is also what Forrester Research concludes in their study. These are the top concerns of customers when it comes to online shopping:
ETA (Estimated time of arrival) to store or home: A 3-day delivery service definitely scores higher than a 5-day one in a similar fee range. All businesses are trying to optimize the shipping speed, so it is common sense that customers' ETA standard is increasing. In fact, up to 91% of customers state that this is their top concern.
Check inventory status online: In the second position, 89% of survey respondents said they tend to check whether the preferred item is in stock online, before going to the offline places.
Buy online and return at a physical store: Due to preference and convenience, buyers may choose to bring their items to return at a near store, requiring the inventory management system to update timely and correctly.
Pickup items at a physical location: If the merchant owns a local branch, customers expect to pick the items up if waiting for home delivery is not convenient.
Today's experience requires omnichannel sales to be cared for, so that all inventory will be visible online and managed in a complete cycle, regardless of the channel. But is that all or there are other reasons that make you in need of an Order Management solution? Scroll down to see the rest!
8 Reasons you need Mageplaza Order management
Drive sales
Wrong stock information is the main reason why you end up losing customers while the product is still in stock somewhere in the chain. It is not always the case of online and offline stores, but can be in different online places across the globe, retailers, or drop shippers. Knowing where and how much stock still lasts can assist you in clearing out the inventory effectively and informing customers timely.
Another benefit is that it helps return at store and store pickup become possible without errors. Asking people to return something in the exact store they have bought it from is not ideal anymore, hence, item returning across the stores is necessary. And once they go to the store to return or pick up items, they may try on other sizes and buy extra items. What a way to cross-sell and prevent future returns, isn't it?
Cut unnecessary costs
A quicker order handling process means lower operating costs. First, make sure that you select the right source to deliver the goods. It can be from the nearest store to reduce waiting time, or the biggest storage to optimize the inventory flow or even the store that the sale is low to make use of the labor resources.
When stores can get the product to customers faster, the costs of inventory carrying will be reduced. Moreover, if shipping quality and speed are ensured, no other compensation expenses need spending. The difference may be small at first, but when the business is expanded, you can save such a huge amount of unnecessary costs.
Save time
Mass editing can be a nightmare without mass action support. Now Order Management Suite by Mageplaza can assist you in applying one action to multiple orders at the same time. It will decrease a huge amount of workload and save time greatly.
If you want to manage orders more effectively, try customizing order numbers with your own pattern. By doing so, it only takes you seconds to identify the variables to go to the desired orders. With those you no longer need, you can also delete them permanently from the grid. Once you do it, all related invoices and billing documents will be deleted as well.
Deliver better experience
Moreover, improving inventory visibility also gives customers a better shopping experience. They can track how their orders are prepared, shipped, or returned. It creates excitement and helps them spare time to receive the goods or reschedule with ease.
In addition, attaching a PDF invoice is an essential step to show every detail about the products and payment methods. In many cases, customers need to submit it to their company or organization. Or if they need proof for future usage, they are able to use that invoice.
Support package security
Tracking where your packages are and handled by whom can be a secure action to protect them. This is especially important when it comes to luxury goods or fragile items. It is also effective when you deliver with a great distance, for example, to another country. Moreover, you can check the status of your inventories anywhere and anytime, reducing the damaging possibilities and unexpected risks as much as possible.
Retain customers
According to EKN Research, there are 75% of retailers still update wrong in-store inventory information, and 94% of merchants cannot achieve seamless experiences due to integration barriers. Meanwhile, Salesforce said that a seamless shopping experience is what drives 80% of customers to shop, especially during this COVID-19 pandemic.
Personalization is actually what customers require today. The order should be fulfilled in the ways they choose, making every touchpoint become important. When you meet customers' expectations from stock search, order delivery to order returns, they will surely be loyal to your brand, and repeat purchases will be easy to be motivated. With Mageplaza Order Management Suite, the Return and Exchange service can be added right in your store. Customers can submit the request, while merchants can review or reject the requests, or both parties can negotiate via emails.
Expand business opportunities
If you want to expand your business and serve a larger customer base, a smooth order management system is what you need to set up first. Tracking everything in the backend order grid is giving you the overall insight into every order, which simplifies problem-solving and development strategies. Once everything is settled, you will not be overwhelmed by the enormous quantities of orders, as scaling up your business takes less effort to change.
Build brand images
The system is not public, but its results reflect your brand to the customer. It shows how your capabilities are, and may become a competitive advantage later. Moreover, it also proves that you are a good player in the industry. When customers are expecting more and your rivals are trying, you should at least keep up with those expectations, not falling behind.
Take Amazon as an example, the brand is famous for its Amazon Prime delivery, where the fastest and the most secure shipping service is taken. Now when talking about brands that can deliver in one or two days, customers are not hesitant to pay more for the Amazon Prime package.
Exclusive features of Mageplaza Order Management Suite
To assist you through that journey, Mageplaza develops an Order Management Suite that helps you tackle possible challenges and improve capabilities:
The bottom line
Order management is the future of e-commerce, which can set up a streamlined process, boost productivity, and unlock your future opportunities. Thanks to the Mageplaza Order Management Suite pack, online merchants can get access to various features they need for efficient inventory management strategies. In case you want to discover more or have any concerns, don't hesitate to contact us.
Website Support
& Maintenance Services
Make sure your store is not only in good shape but also thriving with a professional team yet at an affordable price.
Get Started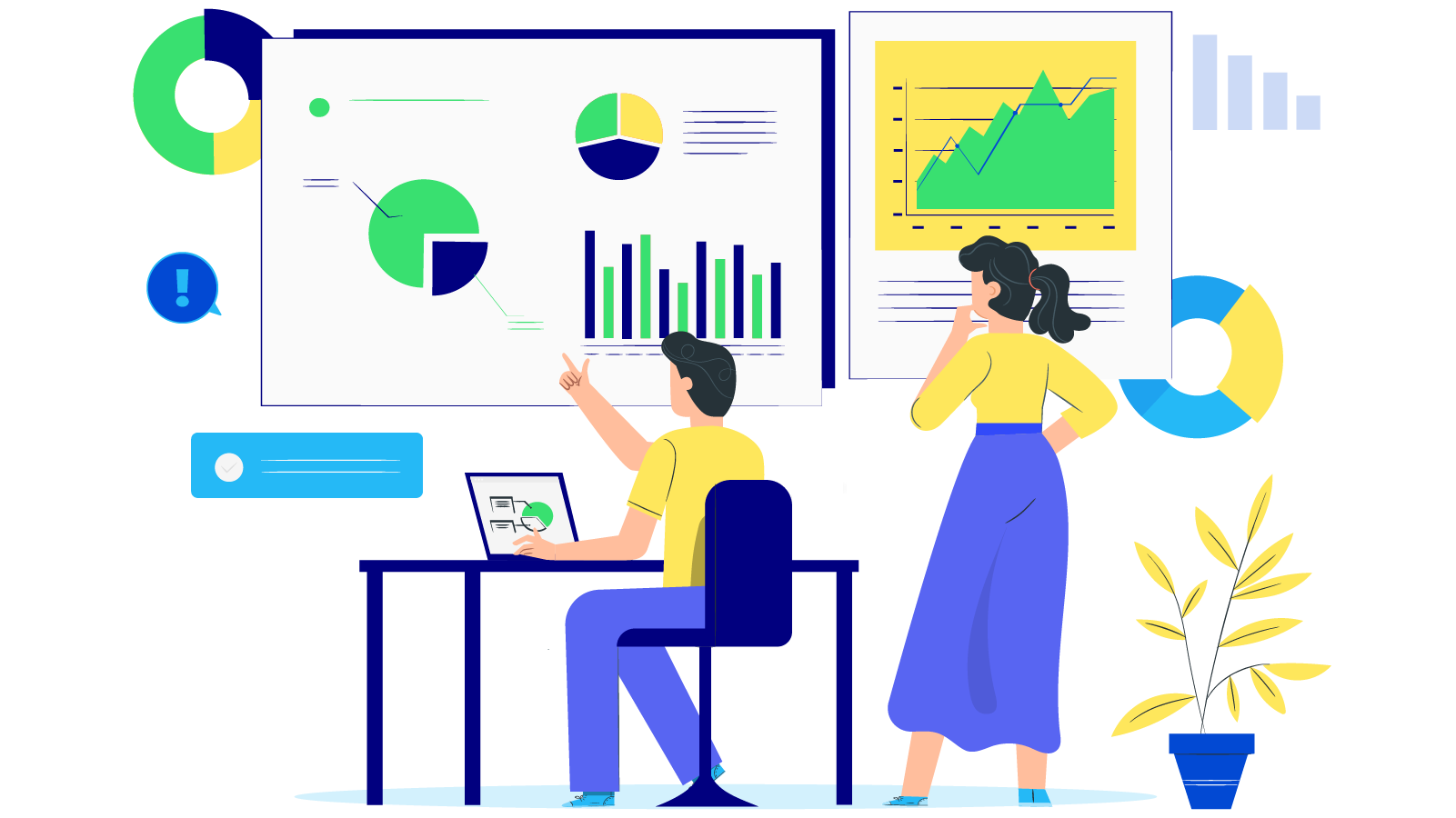 ---
---
New Posts



Subscribe
Stay in the know
Get special offers on the latest news from Mageplaza.
Earn $10 in reward now!