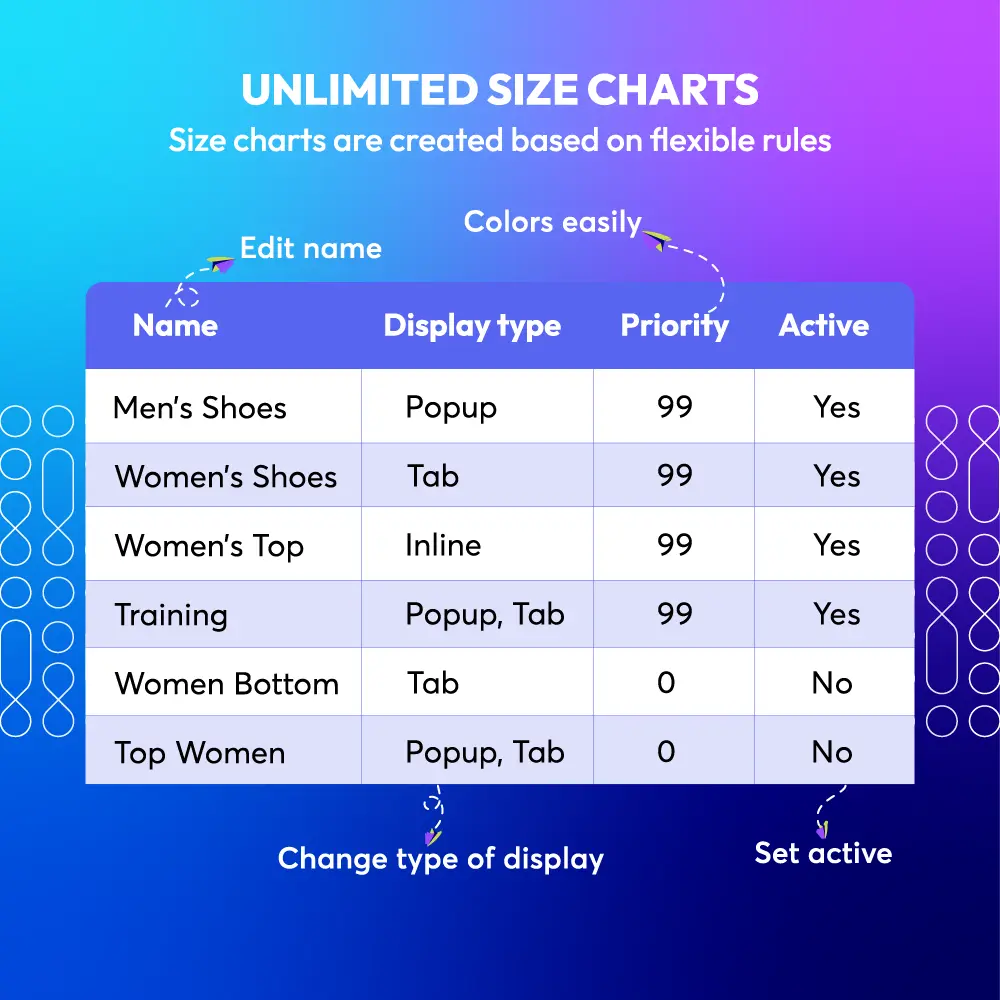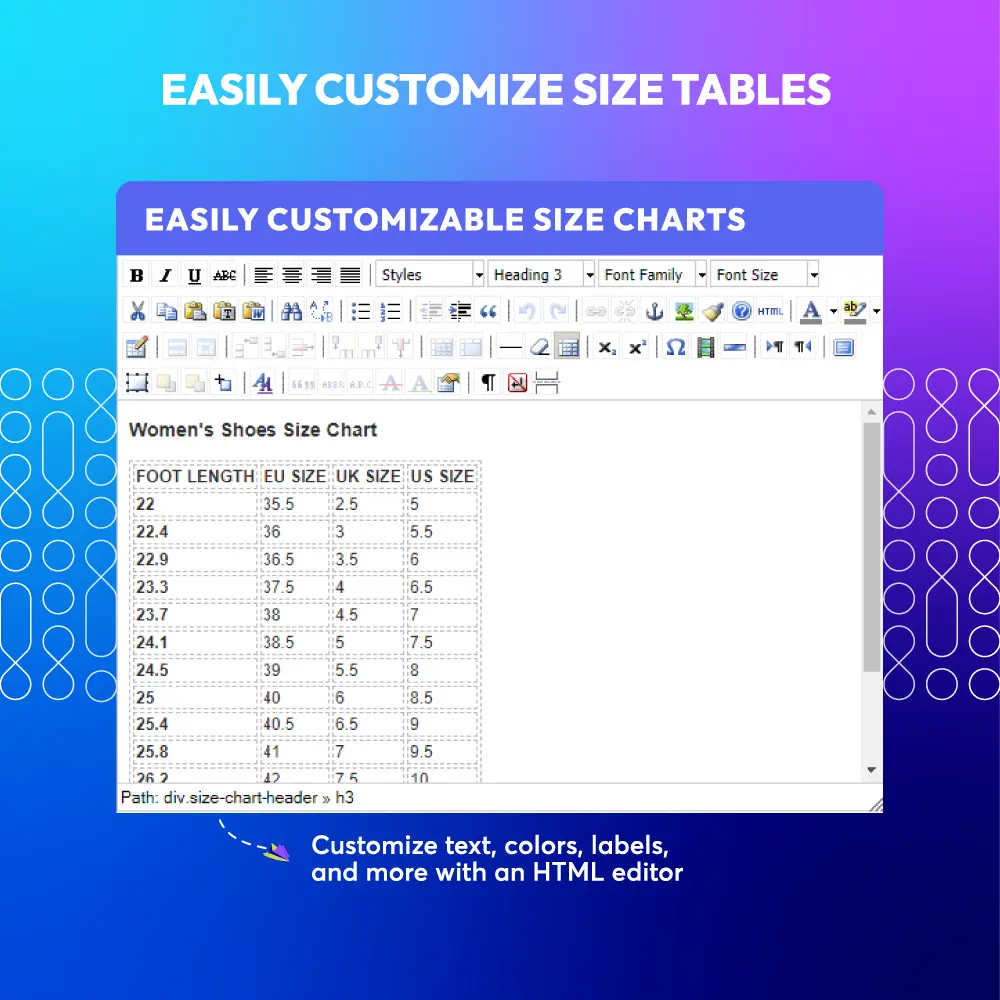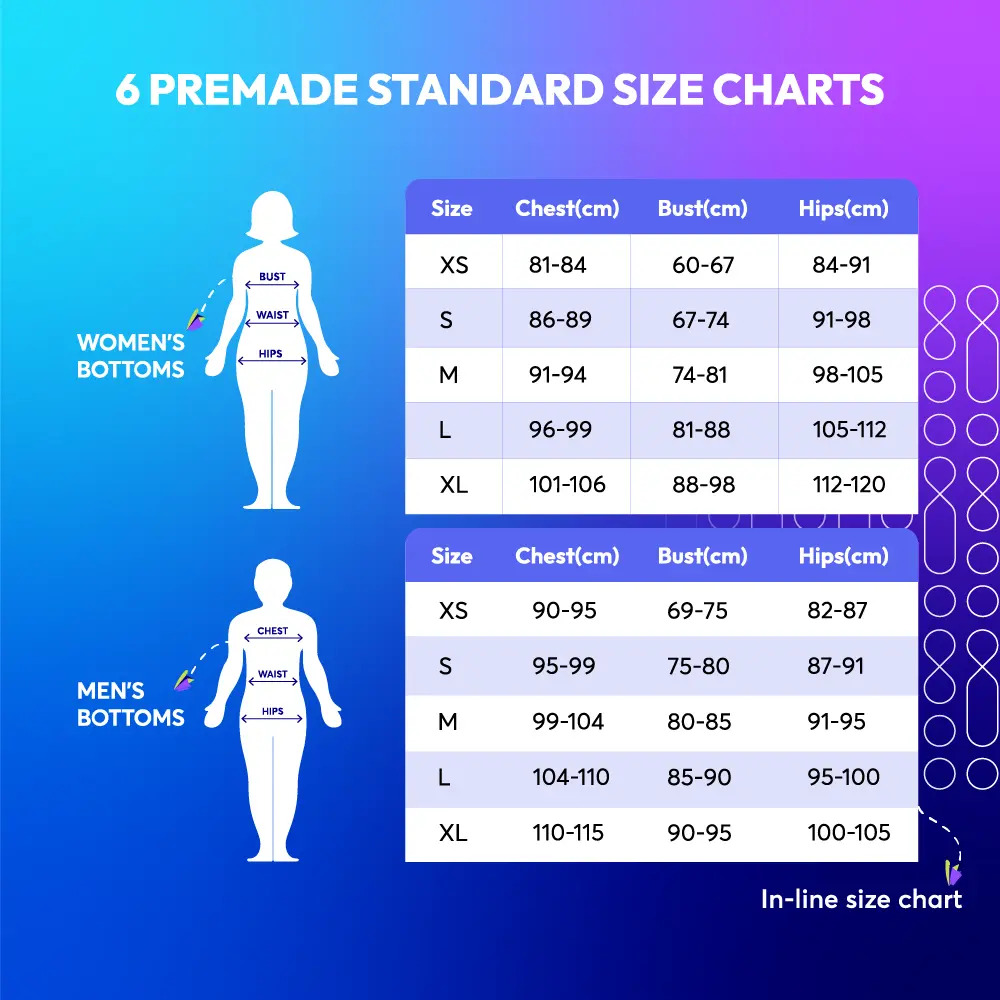 60-day Money Back
Frequent Update
365-day Support
Size Chart for Magento 2 - PWA
v4.0.5
Magento 2 Size Chart extension can be highly customized to provide perfectly detailed size guides on various product types and categories. In-line and pop-up size charts are supported. Size Chart extension also provides 6 ready-to-use size tables.
Unlimited size charts
Easy to customize to match store
6 premade standard size chart
Flexibly display size chart button
Inline & Popup size guides
PWA ready

CE/EE/B2B/Cloud/ Adobe Commerce 2.2.x, 2.3.x, 2.4.x
Chat now
Most-Trusted Pick
Work perfectly together
Cost-effective
60-day money back guarantee
FREE installation for all
-

0

%
$0
$0
60-day money back guarantee
FREE installation for all
Featured Size Chart
View Mageplaza Size Chart on actual Magento 2 stores
Problems
As the size is varied depending on individual product and sizing standard, customers are concerned with the accuracy in choosing sizes. Unlike shopping at a bricks-and-mortar, buyers cannot try things on and decide which size suits them in an eCommerce store. Hence, the lack of understanding of available sizes can cause mistakes in selecting appropriate items. Consequently, your products can end up being abandoned or returned.
Solutions
Feature sizes on the product page
Eye-catching size charts
Accurate size information
Customizable content for the store
Choose inline or popup guide
6 premade size charts available
Responsive on all devices
CSS customization available
PWA-ready
Optimize mobile shopping experience of the size chart features with the ready solution of PWA compatibility. Guaranteed to work smoothly on all screen types
Excellent mobile-friendly interface
Ready-to-use solution for PWA Studio storefront
Works perfectly with Magento Venia storefront
Unlimited size charts
eCommerce stores with a large number of different product types have to deal with huge workload if they want to present size guides for each item/category manually. With Size Chart, you immediately set up size guides and size tables for every single product, product type or the whole category. These sizes are based on catalog rules which you can set in the backend.
You can create conditions for size charts to show up depending on the current category name: Male, Female, Tops, Bottoms, Footwear, or current page URL and current product page. With this configuration, there is no limit for displaying size charts. Feel free to include or exclude size charts depending on categories and set priority for certain size charts rules. Also, this function helps to prevent conflicts occurring when a product belongs to multiple categories.
6 premade standard size charts
Mageplaza Size Chart provides six standard size charts including Men Top & Bottom, Women Top & Bottom, Men & Women Shoe. These size chart templates are designed to suit popular sizing systems and are ready-to-use right after Magento 2 Size Chart extension is installed.
You can easily use the premade charts to display size charts on product pages appropriately. If you want to change the content, design, or any factors in the charts, there is an HTML editor which is already integrated in the Size Chart extension.
Easy to customize size chart
The content of size charts can be changed or updated easily with the support of a user-friendly editor in the backend. You can insert photos, videos, and buttons into the size tables with ease. There are also size chart labels, rule icons, colors of text, background and border to select to create the best size guides for your online store.
Flexibly display size chart button
You can place the icon of the size chart at multiple positions on the product page by configuration from the backend. Besides, Magento 2 Size Chart allows you to choose the location of the size chart button manually by inserting snippets. Also, when you type in the chart's name on the backend, you can name the size chart easily without any advanced technical knowledge.
More Features

Check out more details of Size Chart
Inline & popup size charts
Size charts can be shown as inline or popup tables. As for inline ones, the chart is shown right under the size attribute. As for popup size charts, there is a button to click on when customers want to search for sizing guides.
Customizable size chart label
Only by typing the label's name on the backend, you will be able to name the size chart without any advanced technical knowledge<
Size chart icon
Mageplaza Size Chart extension allows admins to use the default icon or upload a file to use as the size chart icon. Supports file types: .jpg, jpeg, .png, .gif..
Custom CSS
With custom CSS, admins are free to customize size tables to suit online stores' design style without coding.
Multi-stores support
Mageplaza Size Chart extension for Magento 2 supports multiple stores in configuring size charts.
Size chart rule's priority
Admins can set a priority for a size chart rule. The rule with higher priority will be prioritized to show. This prevents conflict arising when multiple rules are applied on one product.
Pricing

Choose your suitable edition
Standard
Crafted for a great webstore start
$
109
($149)
first year
Supports for Magento 2 Community Edition
Enterprise
Great for an enterprise solution
$
309
($349)
first year
Supports for Magento 2 Enterprise Edition
Highest priority support
If a product belongs to more than 1 category, the size chart which is displayed for this product will depend on the path leading to it. Rules which have higher priority will be displayed. Refer our user guide for detailed instruction.
Yes! Size chart for product A depends on the category that it directly belongs to. To clarify, all the rules in Manage Rule will be filtered, and only the rule with met conditions and the highest priority will be applied.
In this case, please re-check attribute code and make sure that it's a swatch or dropdown attribute.
Any! With the support of HTML/CSS, you're able to add any text, tables, pictures, videos, links, etc, to the size chart.
Nice
I believe all apparel merchants need this extension, it's flexible to configure and can be visible on all of your pages.
HELPFUL
Helpful for my fashion store. Easy to install. Easy to reach customer support team.
Philip
-
Verified Purchase
Easy and useful
Great extension. It's simple to use and it's possible to customize the chart so that I can use it in multiple circumstances. It helps to save a lot of time so I'm satisfied with this purchase.
Simona
-
Verified Purchase
Size Chart
Size Chart was very helpful instead of writing the size for each product which makes sizing so much easy for my store contents, really loved this extension and I regret losing my previous time with manual sizing contents
Efficient extension, easy to set up.
Excellent tool. Indispensable for clothing stores.
Tássio Câmara
-
Verified Purchase
Very Good
A flexible and powerful extension to manage charts, using rules for categories and products, with inheritance or with a single assignment. Can show charts in 3 different ways on the product page.
Michele
-
Verified Purchase
Easy to use this extension
The module is easy to use for beginners like me. I find the pre-made templates quite handy and customizable. Mageplaza Size Chart works well, I can see that fewer customers contact us for size guiding. We seem to have fewer troubles in product exchange and return for sizing problems. Great extension!
Awesome support
Eric is excellent. He answered all my queries on Size Chart extension. It's so clear and easy to understand the pattern. Thank you so much!
RATHINAM PARTHIBARAJ
-
Verified Purchase
Excellent extension for reducing the return rate
Size Chart extension is very useful for our online store. Our clothes are customized to make, we need to put Size Chart for each model (t-shirt, full sleeve shirt and women tops, and bottom). Size Chart also has 3 different places to display in product details page. They are popup, inline and tab in the products tab. It's so convenient.
Parthib
-
Verified Purchase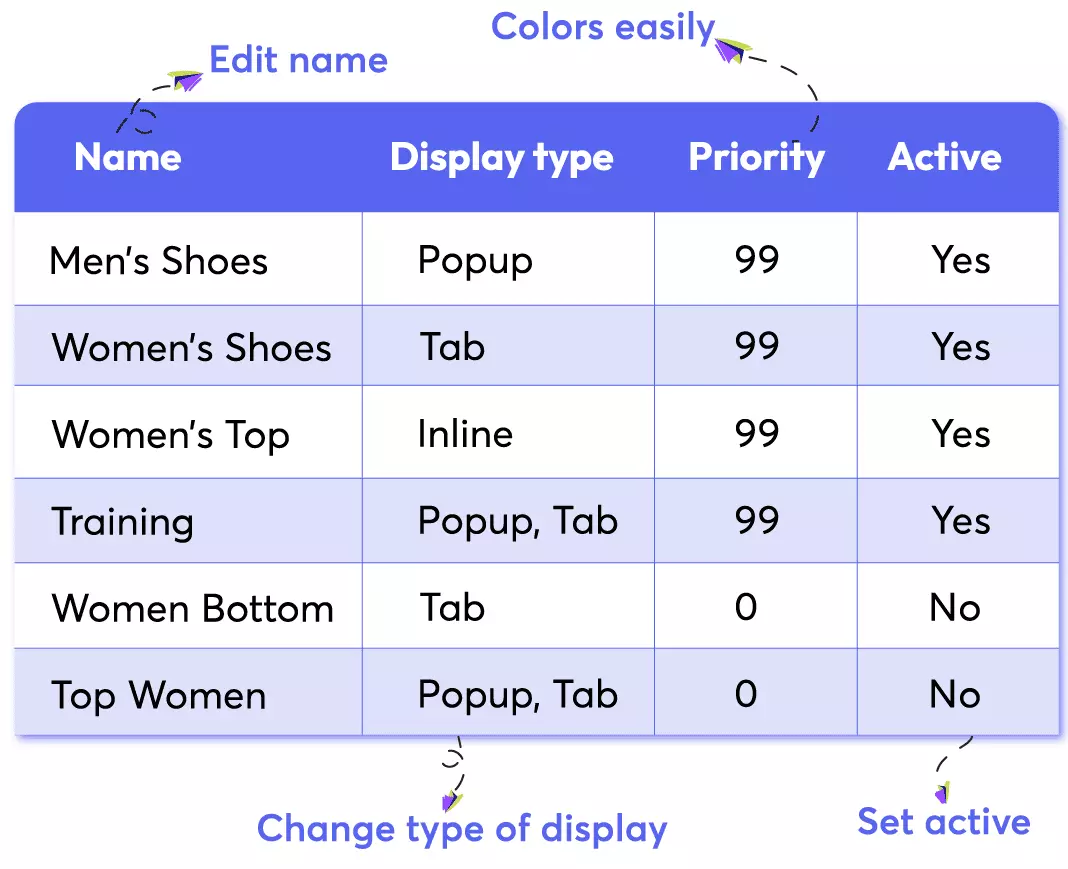 Use case 1: Save time creating size charts for products
Business goals:
Display size charts on multiple product pages conveniently.
Create rules for sizes of different categories and products.
Default Magento technical limitations:
You don't have a size chart icon to display on the product page with a default Magento store.
Inserting size charts manually for products can feel time-consuming.
Solutions:
Let you add size charts to pages and categories simply by choosing in the backend.
Create rules and set priority to show charts dynamically.
Generate basically an unlimited number of size charts as you want.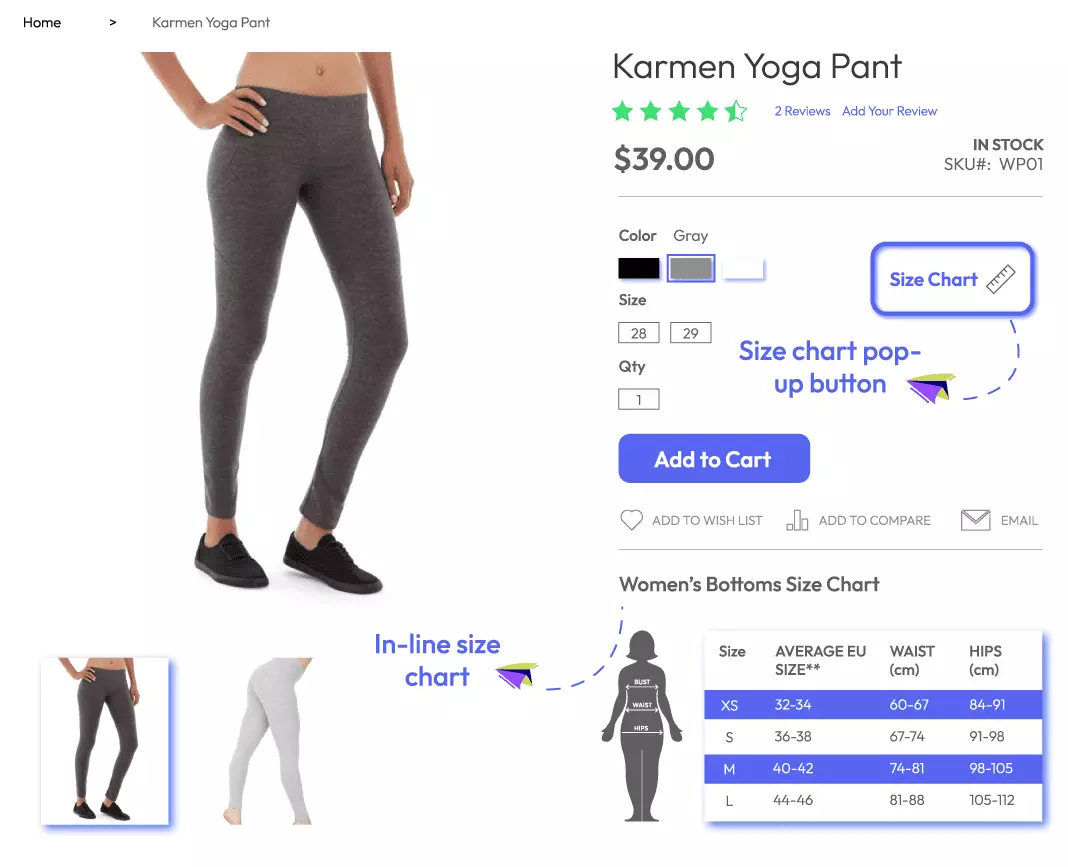 Use case 2: Motivate customers to purchase with detailed size charts
Business goals:
Remove the hesitation of customers buying when size charts are not available.
Help consumers understand the sizing of your products and easily shop suitable items.
Default Magento technical limitations:
A default Magento store can't display a size table right next to the sizing options.
Solutions:
Display a size chart near the sizing options or the "Add to cart" button.
Reduce cart abandonment by providing information when customers need it.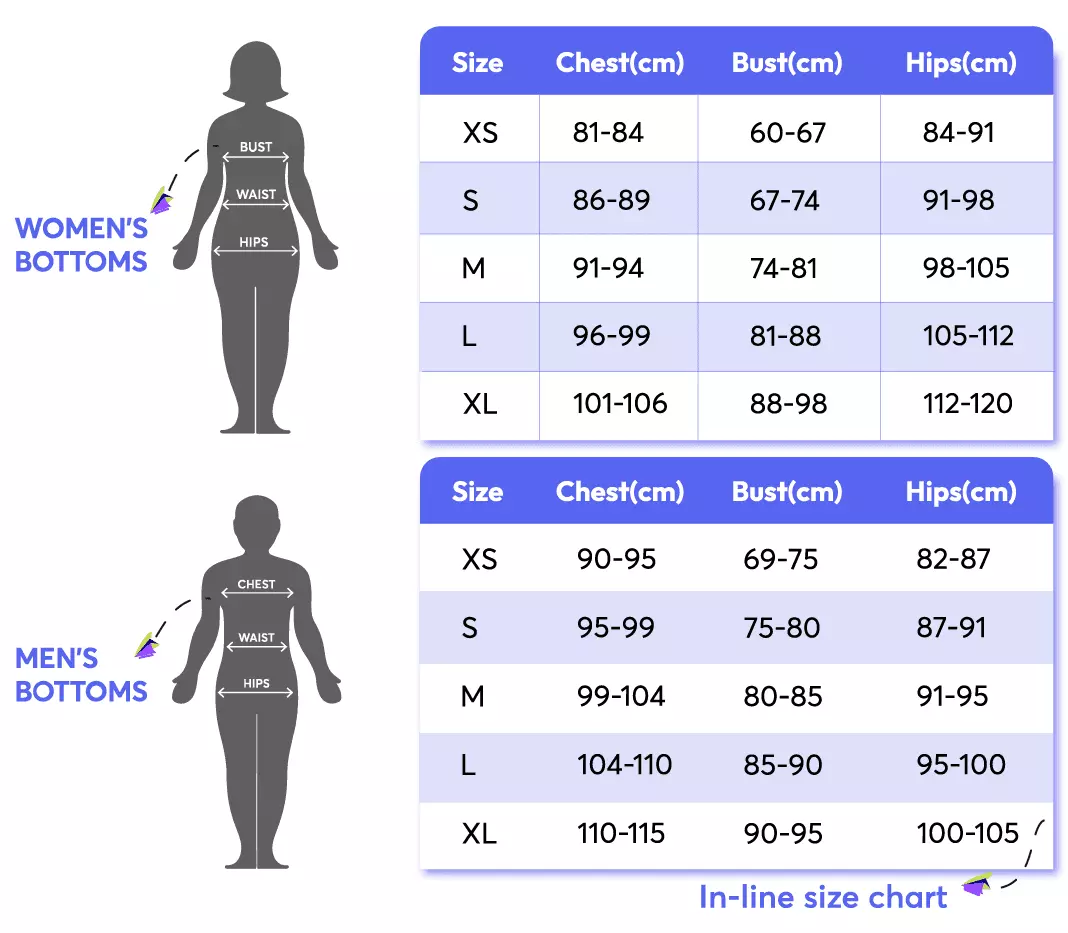 Use case 3: Show professionalism with accurate and customized information
Business goals:
Display correct and standard size options for products.
Customize size information to match a store's products.
Change the look of the size chart to match the store's appearance.
Default Magento technical limitations:
You can't display or customize a size chart with a default Magento store.
Customers may need to read about the size chart among content and miss them.
A lack of eye-catching size charts can result in customers leaving the website.
Solutions:
Provide 6 premade size tables with standard rules in EU, UK, and US.
Allow customization on the size charts with colors, sizes, videos, background pictures, buttons, and more.
Allow to display size guides as inline or popup to match your need.
Want to do extension customization?
Custom request
Let us know your requirements
v4.0.5 (Magento v2.4.x)

31 August 2023

Migrate install/upgrade scripts to declarative schema
Fixed some minor bugs
v4.0.4 (Magento v2.4.x)

23 June 2023

Compatible with Magento v2.4.6
Fixed some minor bugs
v4.0.3 (Magento v2.4.x)

11 July 2022

Compatible with Magento v2.4.4
Fixed bug: Size Chart still applied while being disabled
v1.2.4 (Magento v2.3.x)

11 July 2022

Fixed bug: Size Chart still applied while being disabled
v1.2.3 (Magento v2.3.x)

27 October 2021

Compatible with Magento 2.3.7
Fix some minor bugs
v4.0.2 (Magento v2.4.x)

27 October 2021
v4.0.1 (Magento v2.4.x)

07 June 2021

Compatible with Magento v2.4.2
Fix minor bugs
v1.2.2 (Magento v2.3.x)

07 June 2021
v4.0.0 (Magento v2.4.x)

01 October 2020
v1.2.1 (Magento v2.3.x)

29 May 2020

Compatible with Magento v2.3.5
v1.2.0 (Magento v2.3.x)

13 February 2020

Added RestAPI & GraphQL
Fixed minor bugs
v1.1.1 (Magento v2.3.x)

04 October 2019

Compatible with Magento 2.3
v1.1.0 (Magento v2.3.x)

28 August 2018

Allow showing Size Chart in multiple positions (popup, inline, product tab)
Improve performance
Improve UX/UI
v1.0.2 (Magento v2.3.x)

22 August 2018

Fixed errors occurring with required attributes while saving category
Fixed bug: swatch options don't show
Compatible with Mageplaza Frequently Bought Together
Fixed some minor bugs
v1.0.1 (Magento v2.3.x)

25 July 2018

Update: demo templates
Fix bug: the swatch attribute is not displayed when Size Chart Popup button is enabled
v1.0.0 (Magento v2.3.x)

20 July 2018

Release v1.0.0
For store admins
Enable/disable module
Manage rules in a grid with basic rules' information
Perform actions on rules in the grid: delete, change status, edit, quick edit.
6 premade size chart templates are ready to use
Create a new size chart rule based on catalog rules
Create size charts for individual product
Create size charts for the whole category
Ability to select a position to place Size Chart link
3 size chart display styles: Inline size chart, pop-up size chart and display in product tab
Supports HTML to create/edit size chart templates
Insert photos, videos, link inside size guides
Ability to set priorities for size chart rules
Ability to change size chart label
Ability to change size chart icon
Ability to change colors of the size chart label, background and border of the popup
Compatible with orther extensions: Better Popup, Product Alerts, Product Questions, Shop by Brand.
For shoppers
Size guide indicator is easy to find
Clear size charts are provided visually and informatively
See size charts as in-line charts, popups or in a product tab
Get precise instructions to find a size
Why choose Mageplaza Magento 2 Size Chart
Mageplaza provides consistent and customer-centric extensions for your Magento 2 store.
We don't sell products for one time. We provide lifetime solutions which help our customers thrive with their businesses.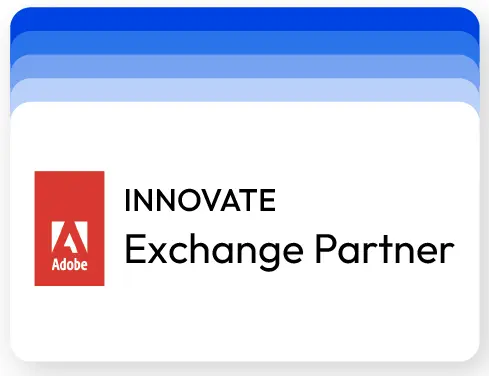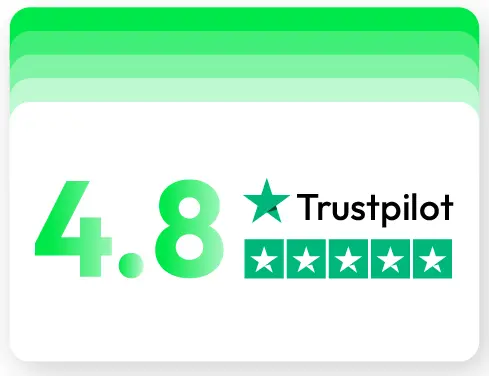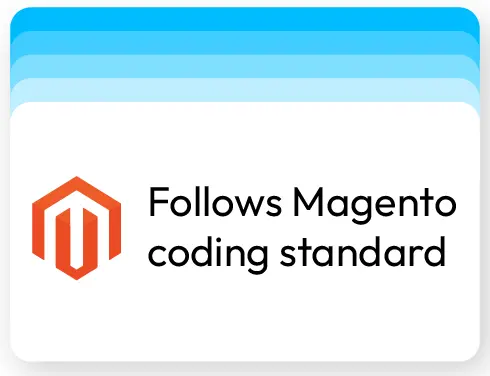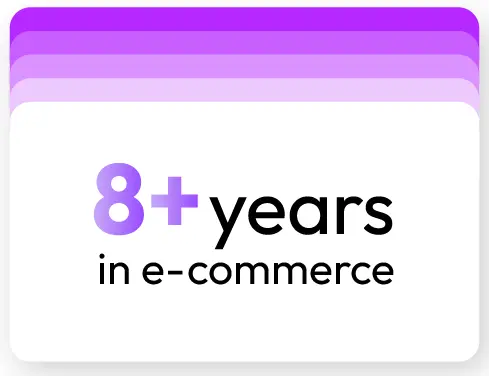 60-day Money Back
Extensive 60-day money-back period. You love it or get a full refund no questions asked.
Extensive Support Timeframe
Mageplaza provides support 16 hrs/day, 5.5 days/week to guarantee the seamless operation of our extensions on your store.
Install via Composer
Simple installation via composer helps you save time and eliminates technical issues during future updates.
Frequent Updates
Intensive update roadmaps ensure great performance, bug-free, highly compatible, and innovative extensions.