How to Update Magento 2 Product Attributes in Bulk?
The Most Popular Extension Builder for

Magento 2
With a big catalog of 224+ extensions for your online store
Every eCommerce business has to deal with different challenges at one point or another when it comes to inventory management. One of them comes from the management and updates of product attributes - The lifeblood of a brand.
Maintaining accurate and up-to-date product data makes sure your whole system works effectively and efficiently over time. Still, for those with large product quantities, updating product attributes is indeed a daunting task.
To help you deal with this issue, this post's focus is on how to update product attributes for multiple products in Magento 2.
Table of Contents
Update product attributes in mass and benefits
Like many regular online shoppers, we tend to search for products with attributes fitting our very specific needs. Under strategic marketing's perspective, product attributes vary according to the characteristics of different market segments and campaigns.
If a shopper can't find or doesn't feel interested in your product attributes, there's a high chance they will leave your site for other options. Thus, the updates of product attributes are unavoidable to suit customers' search for different periods of time.
For large businesses with thousands of products, the update is not that easy. As a result, the ability to update product attributes in bulk plays a vital part in a company's management system:
Reduce the workload of the admin on updating characteristics of multiple products

Control precisely the update process so that the admin can avoid unnecessary mistakes, improve the store's performance and increase sales efficiency
Limitations of the mass actions in Magento 2 Default
Just by looking at the massive user community, Magento itself is recognized as one of the top eCommerce solutions for fast-growing businesses. Still, by default, it comes with certain limitations in terms of inventory management.
One of them is the restrictions on updating information on multiple products at the same time. So far, Magento Default doesn't support mass actions on updating product attributes at the back.
For all the products on the Product grid, you can only perform the following mass actions:
Delete

Change status

Assign/ Unassign Inventory Source

Transfer Inventory to Source
You can't change the product attributes (like color, size, weight, etc.) in bulk. Plus, it's also impossible to perform mass action on product price, images, categories, and so forth. This limitation can lead to a lot of problems and difficulties when it comes to inventory management.
Why should you have a Magento 2 Mass Product Action?
Due to the Magento 2 Default limitation, you definitely need an extension allowing you to perform many more actions for multiple products. A supportive module developed especially for Magento 2 users brings back higher efficiency of catalog management.
Not only limited to updating product attributes in bulk, a Mass Product Actions extension like one of Mageplaza also provides merchants with many more options, such as:
Quickly update product prices/ images in mass

Mass update related products, inventory, and attribute set

Easily group multiple products to cross-sell and up-sell via simple actions right at the product grid

Mass action to copy custom options from other products
These features are effective in helping a Magento store's admin get away from repeated tasks, improve customers' experience and gain more sales.
Mass Product Actions for Magento 2 by Mageplaza
Typically, you will have to download and install the Magento 2 Mass Product Actions module before configuring it at the store's backend. Mageplaza does offer Magento users 2 module versions for the Magento Community and Magento Enterprise.
Along with that, 3 primary benefits eCommerce merchants get when using the Mass Product Actions are:
60-day money back

Lifetime update

365-day support
Step 1: Configure the Mass Product Actions at the backend
Once the installation process is completed, log in to the Admin Panel

Go to Stores > Configuration > Mageplaza > Mass Product Actions

Expand the General section and set Enable = Yes to activate the extension

Next, go down to the Select Action table right below the Enable field. Here you can choose amongst 11 actions that you will use for product updates. You can also turn all actions on this field.
The best thing about Mageplaza's Mass Product is that you can even set the priority of Actions that are shown on the Grid from 0 to 10. The smaller the number is, the higher priority that action gets.
Step 2: Update Magento 2 Product Attributes in bulk
Quick Attributes Update in bulk
On the left sidebar, navigate to Catalog > Products

Click on the checkbox to choose multiple products that you want to update the product attribute value

Move your mouse to the top-left corner to the Actions field

From the Actions field's drop-down menu, select Quick Attributes Update
Now, click to the checkboxes of attributes requiring changes

Each attribute chosen will come with an editable field at the bottom of the pop-up

Change the value of product attribute to your need

Click Submit after finishing all your changes to the selected attributes
Change the Attribute Set of multiple products
The process goes the same as when you update attributes of multiple products at the same time. All you need to do is:
Click on the checkboxes of all products you want to make changes

On the Action's drop-down menu, choose Change Attribute Set

Set the Attribute Set field to your wanted value

Click on the Submit button to save the change
All the selected products will instantly update their Attribute Set value to what you have set before.
Read more: Quickly Update Bulk Products by Mass Product Actions
The bottom line!
Needless to say, manually updating attribute values takes a store's admin so much time and effort. As an e-retailer, you can definitely save a lot of time with a Magento 2 module for Mass Product Actions.
Hopefully, this post can be helpful in your journey with Magento 2. For any questions, do let us know in the comment.
Looking for
Customization & Development Services?
8+ years of experiences in e-commerce & Magento has prepared us for any challenges, so that we can lead you to your success.
Get free consultant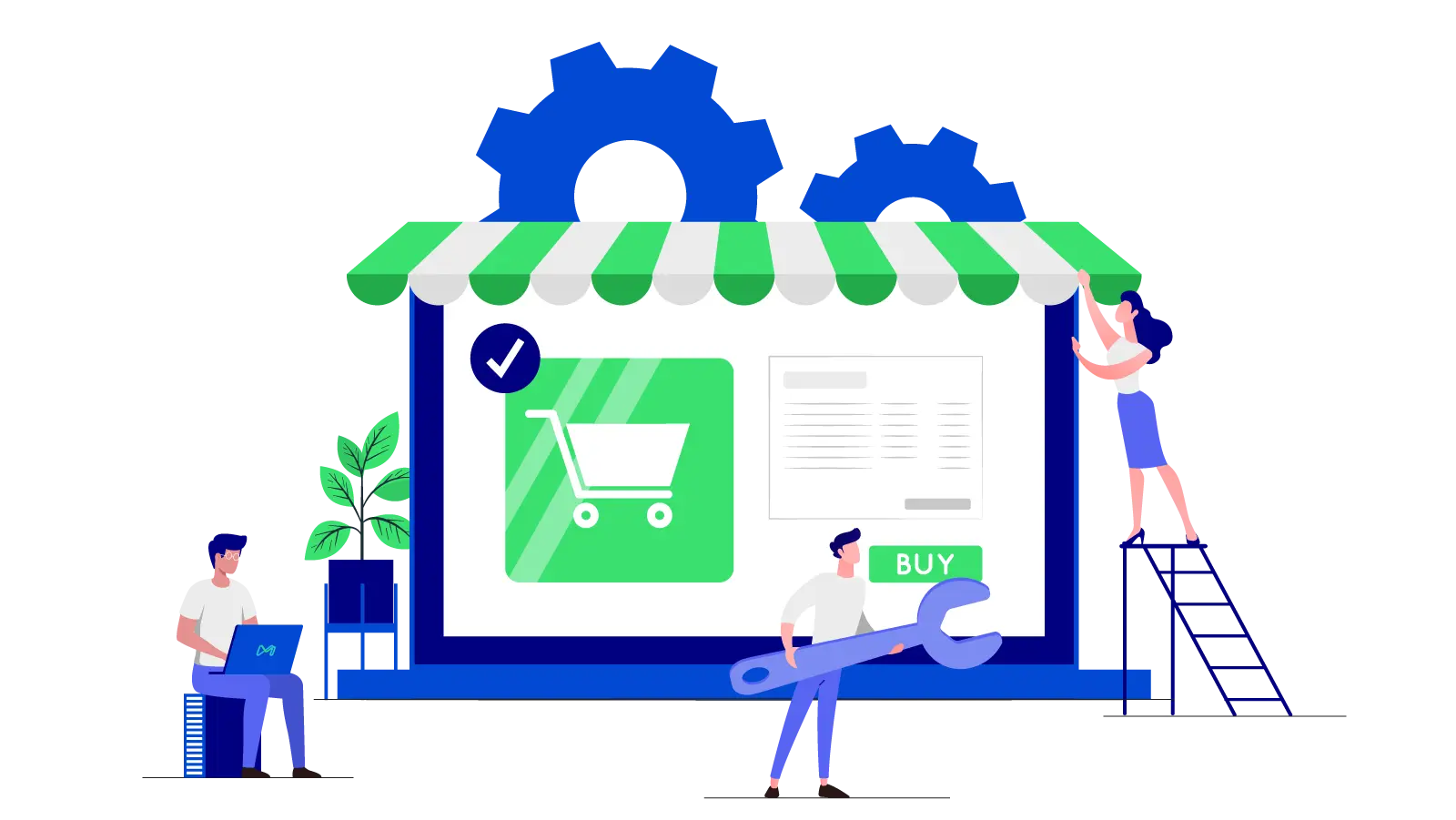 ---
---
As a content executive at Mageplaza, Mia Hoang understands the value of content marketing lies in the engagement between the customers and companies. Her wish is to bring a unique voice, different perspectives, and new light for every audience.
Recent Tutorials

Subscribe
Stay in the know
Get special offers on the latest news from Mageplaza.
Earn $10 in reward now!