How to Setup Advanced Pricing in Magento 2
The Most Popular Extension Builder for

Magento 2
With a big catalog of 224+ extensions for your online store
Setting up Advanced Pricing is one of the advanced settings you will get on the specific product setting page. It offers customers better prices to encourage them to spend more, boost traffic, and clear old stock. In today's blog, we'll synthesize the four types of Magento 2 advanced pricing and learn how to configure them.
Types of Advanced Pricing in Magento 2
Special Price: Offer consumers a lower price than normal.
Group Price: Make a discount for a specific customer group.
Tier Price: Give buyers lower prices when they buy in large quantities.
MAP (Minimum Advertised Price): MAP limits sellers from offering a lower price than the manufacturer's offer. However, there is a way to meet their requirements while still providing customers with the best price, we can hide the price from the product detail page.
How to setup Advanced Pricing
Let's find out how to configure each advanced pricing type in detail!
Step 1: Navigate to Catalog > Products

Step 2: Click on the product that you want to apply advanced pricing.

Step 3: Click on Advanced Pricing under the Price field.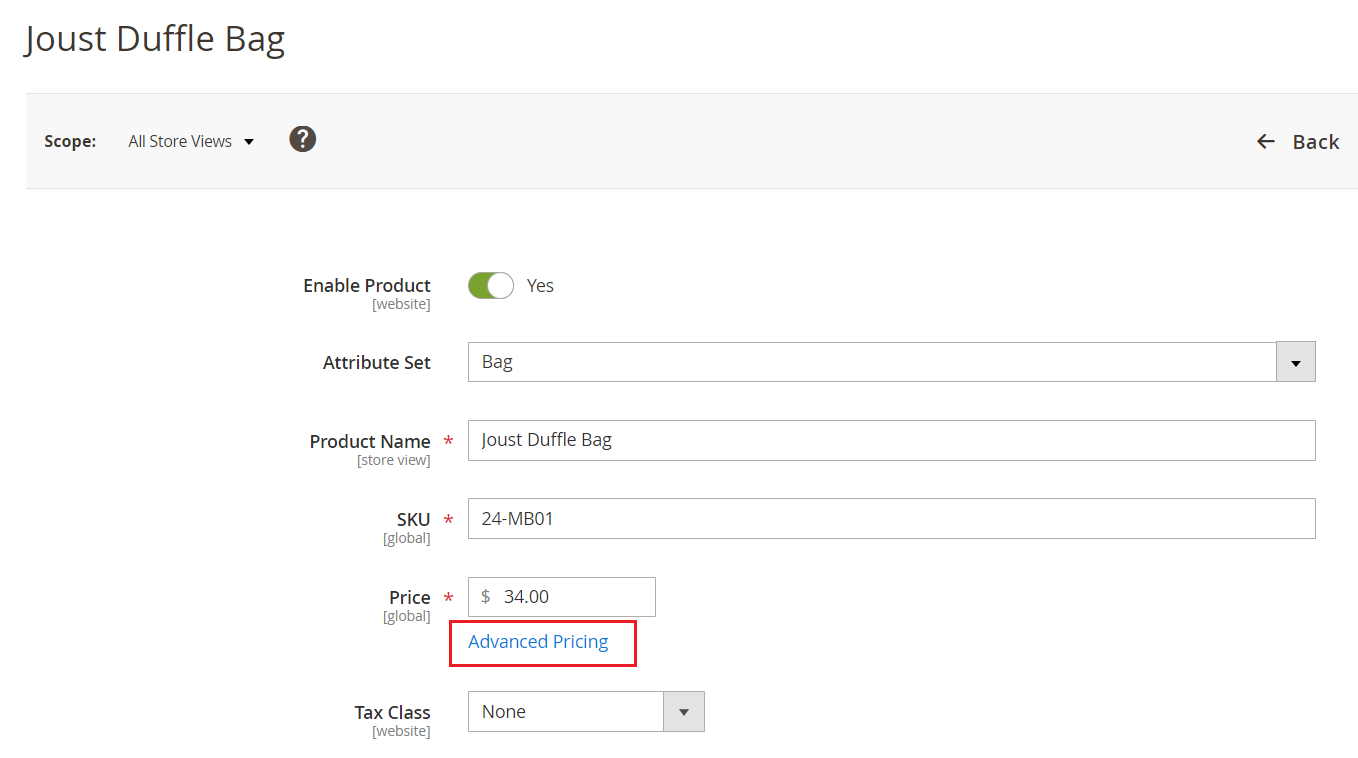 Step 4: After clicking on Advanced Pricing, a side panel will appear so that you can set up the product prices.
Now, let's dive into the detailed steps to set each type of Magento 2 advanced pricing!
Special Price
In order to apply a special price to an item, store admins need to configure a lower price for that product and arrange its effective duration. When the offer is over, the price of this item will go back to normal on the product detail page.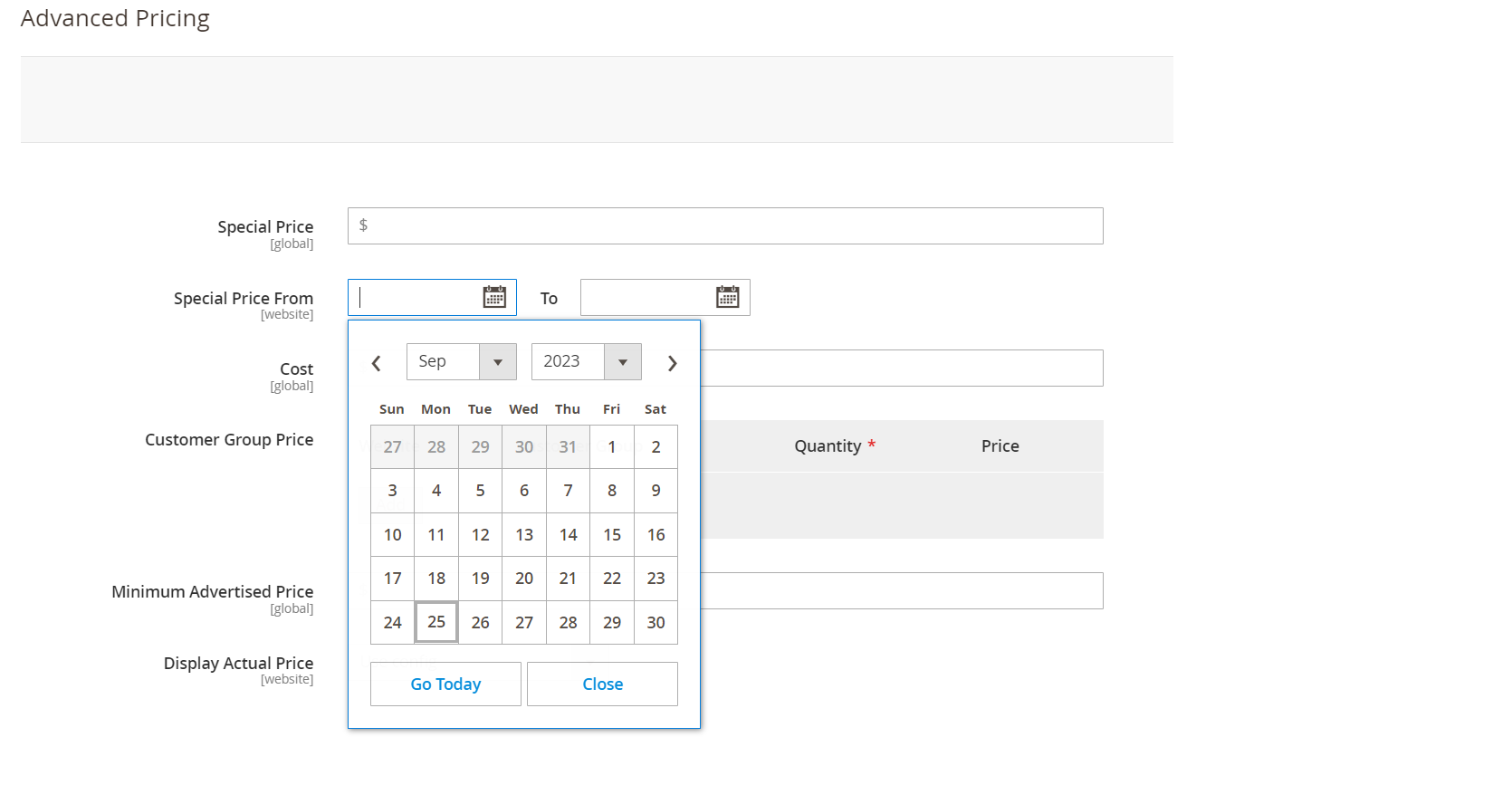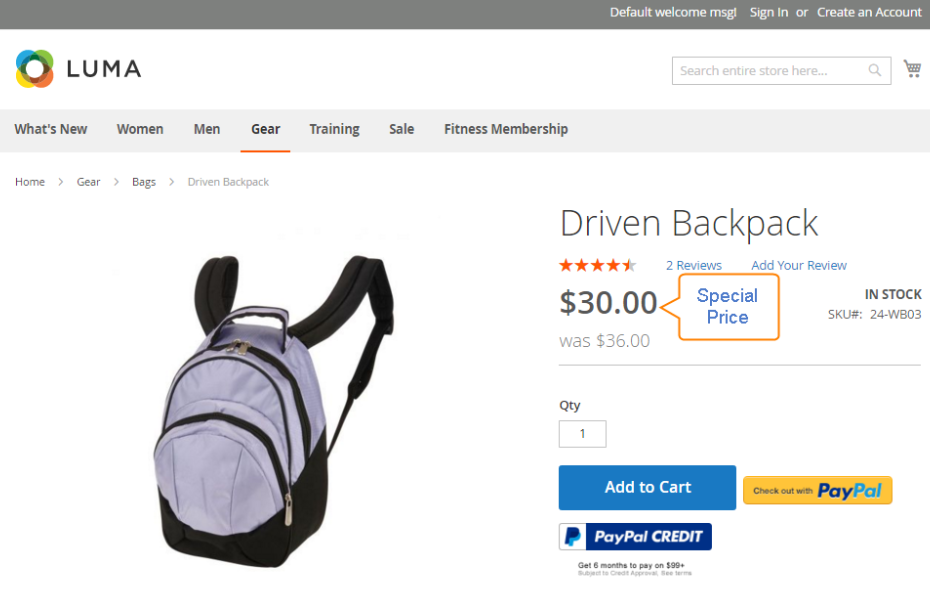 For more detailed configurations, please take a look at How to Setup Special Price in Magento 2.
Tiered Price
Tiered Price is the most effective pricing method that drives significant sales to e-commerce stores. This method allows you to offer buyers with large orders, encouraging them to spend more in a natural way. For example, buying from 5 to 10 T-shirts will cost $15/ each instead of $20.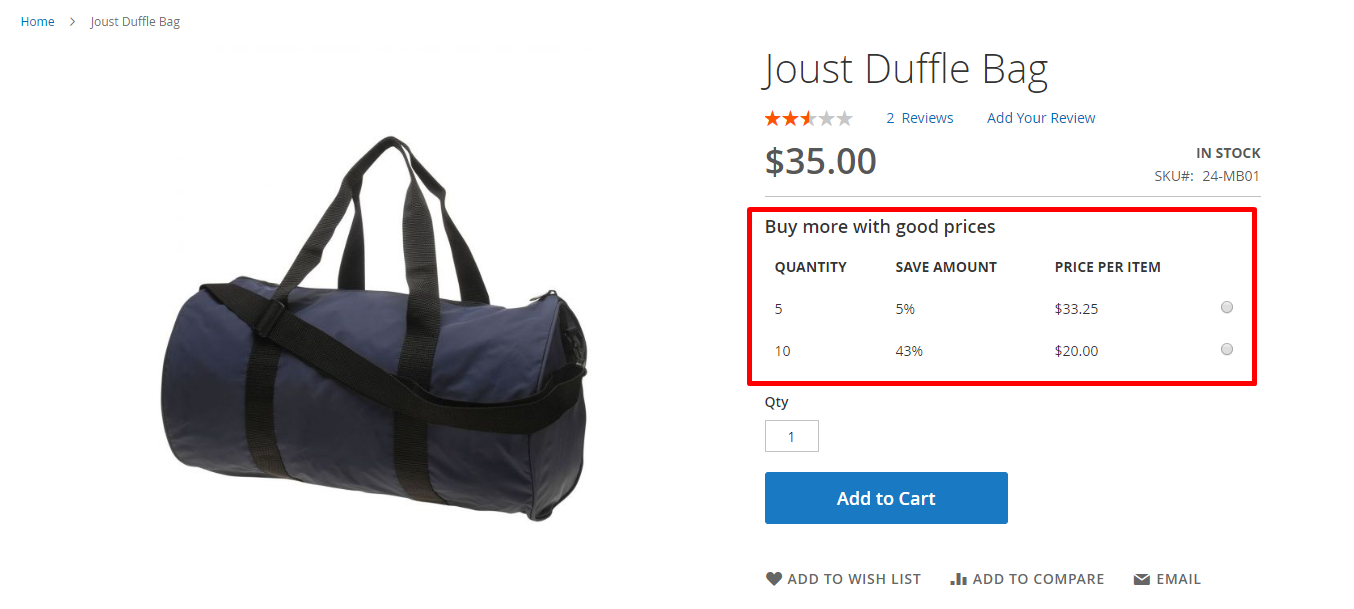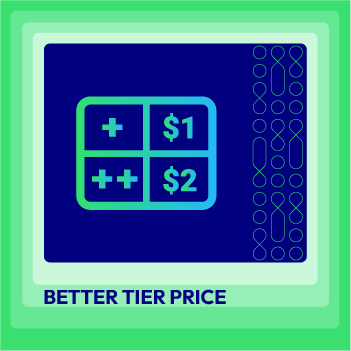 Better Tier Price for Magento 2
Boost sales by offering customers lower prices when buying more items
Check it out!
Learn How to Setup Tier Price in Magento 2.
Group Price
Group price is actually a part of the tiered price stated above, so it's quite similar to set it up. The only difference between these types is that while the tiered price is based on the product quantity, the group price depends on groups of customers.
The quantity in this field indicates the number of products required to get discounts. More specifically, the quantity value for the group price must always be 1 because it doesn't require customers to buy in bulk. Stores can customize group prices for their goods, allowing them to give discounts for certain customer groups. For instance, an admin can set a short regular price at $15 but reduce it to $10 for VIP customers.

For detailed configuration instructions, please read at Set Magento 2 Customer Group Pricing.
MAP (Minimum Advertised Price)
When doing business, it's inevitable that we sometimes have to face several restrictions, like the selling price must be higher than the manufacturer's offer. Fortunately, Magento provides users with the MAP to hide the actual product price from its page.

Minimum Advertised Price: Insert the price the manufacturer requires to be the minimum offered for this product.
Display Actual Price: Choose when the customers can see the product's true price.
For more details on MAP, please check out our blog How to Configure Minimum Advertised Price (MAP) in Magento 2.
Conclusion
After reading this article, I'm sure you got a comprehensive overview of the four types of Magento 2 advanced pricing and can distinguish them to apply the most suitable marketing strategies.
If you have any questions, please feel free to contact us.
Looking for
Customization & Development Services?
8+ years of experiences in e-commerce & Magento has prepared us for any challenges, so that we can lead you to your success.
Get free consultant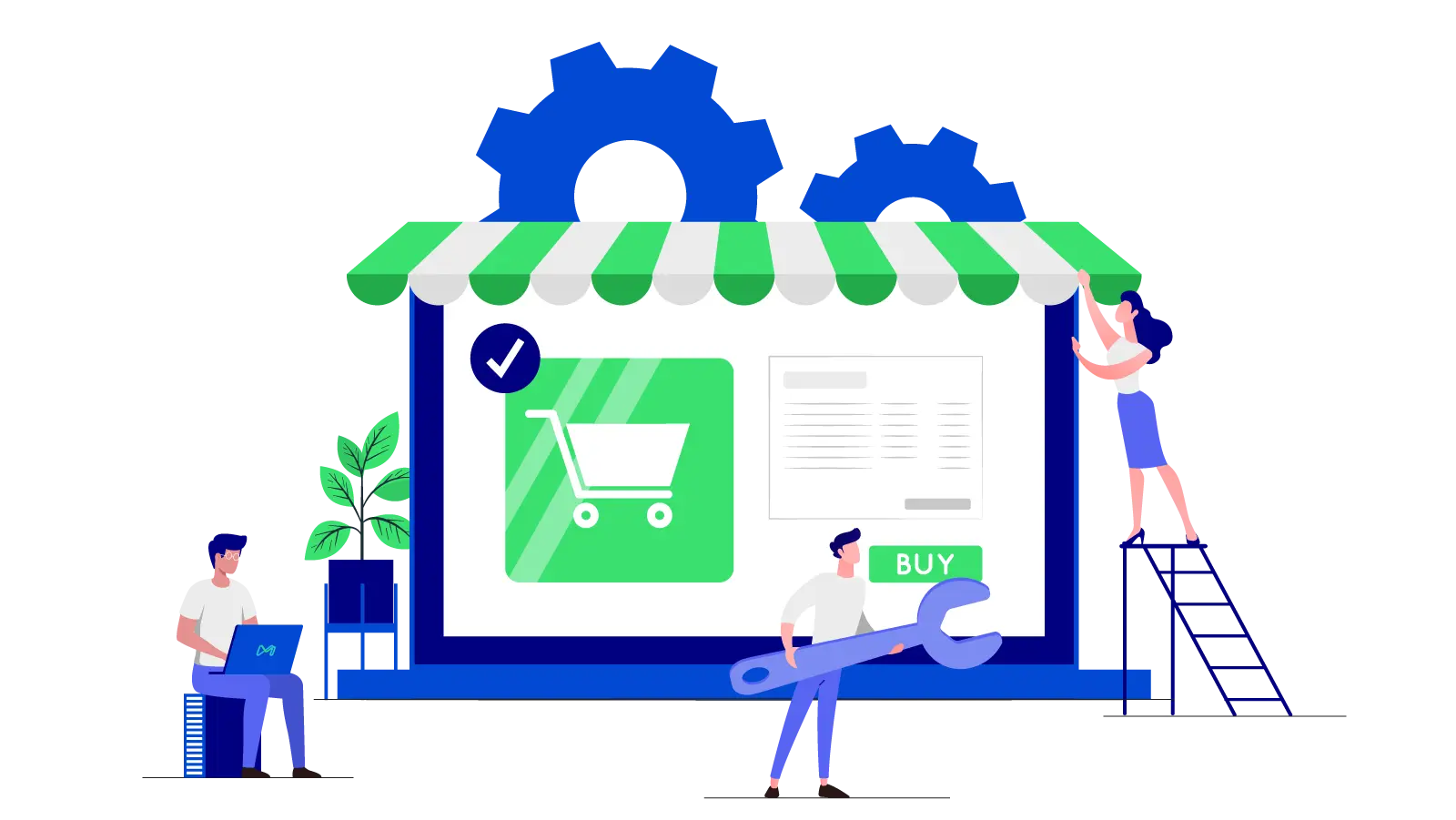 Recent Tutorials

People also searched for
magento 2 advanced pricing
advanced pricing magento 2
magento 2 advanced tutorial
magento advanced pricing
magento 2 advanced pricing import

magento pricing
magento 2 development in cheap rate
magento 2 pricing
advanced pricing
setup price
magento 2 price table

pricing magento
advance search magento
magento 2 msrp
magento 2 advanced pricing extension
magento special price percentage
pricing setting
2.2.x, 2.3.x, 2.4.x
Subscribe
Stay in the know
Get special offers on the latest news from Mageplaza.
Earn $10 in reward now!