WordPress vs. Magento: What is the Best Choice?
The Most Popular Extension Builder for

Magento 2
With a big catalog of 224+ extensions for your online store
Online and offline are 2 completely different and separate worlds. However, this line has changed over the years with the rise of eCommerce, particularly mobile eCommerce.
In other words, retailers worldwide are forced to shift their focus to digital platforms to market their brands and products to a much larger customer base.
Along with this trend, there are thousands of eCommerce platforms and tools designed to serve e-retailers for different needs, functionalities, and budgets.
Faced with so many options, it might be hard for newbies to know where to start. This post will focus on the functionalities, strengths, and weaknesses of the 2 most prominent platforms in the market: Magento vs. WordPress.
Both have an impressive selection of design options and tools, but each offers a unique approach to building a robust online store.
Table of contents:
WordPress: King of the CMS
WordPress is not a new name for Internet users over the past few years. It's completely open-source. First launched in 2003, WordPress has since grown to become one of the most popular blogging platforms as well as content management systems worldwide.
One significant reason for the popularity of WordPress is its ease of use and incredible customization. There are several reasons that make WordPress the cream of the CMS crop:
Flexibly create any types of blogs, from a personal blog to a fully functional eCommerce site

Come with rich guides, resources, and tutorials surrounding how to make the fullest potential of WordPress

Able to build a basic eCommerce functionality with thousands of available themes and plugins on the Interest, as well as add tons of style and features to the site

Simple installation

Has a vast community that's always ready to support you during the web development process
You can quickly develop your own websites even if you're a non-technical person thanks to its rich library of plugins.
Due to its flexibility and simplicity, you can use WordPress for many different purposes, from creating blogs, portfolios to eCommerce stores - pretty much anything.
WordPress.com vs. WordPress.org
Many people still get confused when it comes to these 2 versions of WordPress. Thus, let's have a quick look at their differences.
WordPress.com:
An all-encompassing (fully-hosted) platform that enables you to set up your own website. The specific of this one is that it comes with no fee

Don't need external hosting (or external domain name) to run your site. But, you still have to charge for a custom domain name in the future

Require no knowledge of coding to build your site from scratch

Backups and updates are taken care of
You just need to sign up for a free account on this platform and start building your blog or web. Still, it's essential to clarify the "free" aspect of your WordPress site.
Though the software itself is free, its free plan comes with several limitations for running a fully functional eCommerce website. The cost for building an eCommerce site will range from $8 -$25/ month in general.
WordPress.org, in contrast to WordPress.com, is entirely open-source. You get a much higher level of control of your website and are free to customize it with no limitation. WordPress.org comes with typical challenges like any open-source platforms:
Need a web-hosting service (which you must pay for) to store all your website files on the Internet

Take complete responsibility for updating your site as well as backups

Require heavily on user contributing code to customize, fix bugs and updates
Most importantly, WordPress.org and WordPress.com are 2 completely different platforms developed by 2 people. In this post's scope, we only compare Magento with WordPress.com.
Magento: A eCommerce powerhouse
Just like WordPress, Magento is based on open-source technology. However, if WordPress is a paradise of bloggers or content creators, Magento can be seen as an eCommerce powerhouse. Magento serves from a small organization to large ones to build and run a prominent e-store.
Magento Open-source vs.Magento Commerce
Magento Open-source (previously known as Magento Community Edition)
A free version of Magento so that it's completely free to download

Free to use, extend and configure that platform as you please with no restriction

Aim for developers who have a strong background in Magento aspect and code. It can also be small businesses that have in-house developers or ready to hire coders for web development
Still, you have to pay for the hosting yourself and extra cost to develop and maintain the web.
Along with the high customization, you get no support from Magento. The cost for building a website with the Magento Open-source changes based on your requirements and coding capabilities.
Those with no knowledge of building web have to hire web developers for the whole process of building web and maintaining it in the future.
Magento Commerce (previously known as Magento Enterprise Edition)
Require license fee with premium features aiming at large organizations and enterprises

Come in 2 versions: Magento Enterprise (an on-premise development) and Magento Enterprise Cloud (a cloud-hosted solution)

Offers users more functionality, including advanced features for marketing and sales activities. Optimized for eCommerce businesses

Get 24/7 support from Magento's technical team
WordPress vs. Magento: The similarities
Both have an impressive selection of design options and tools, but each comes with a unique approach to building a robust online store.
On the surface, WordPress and Magento have some following similarities:
Designed to be highly customizable, SEO friendly with a vast support community

Function as a powerful content management system, enabling merchants to add, modify, and manage all the content and products in the most optimal way

Give businesses a choice of building the web with the free or paid version (different offer levels of customization and control over the built website)

Both come with a rich collection of plugins (WordPress), extensions (Magento), and themes to make an essential default website fully functional and highly individualized
WordPress vs. Magento: Key differences
WordPress vs. Magento: Ease of use
User-friendliness is always the first and most important factor when it comes to picking a web builder. Investing in a platform without any understanding of it only damages your brand image and budget.
WordPress
For any questions of the most common and user-friendly web builder, the answer, for sure, is WordPress. Some WordPress's outstanding figures,
WordPress powers 35.6% of all websites around the world

Up to 62.4% of all website built with a CMS are WordPress's clients

74% of the top 1 website built with open-source technologies are WordPress's users
WordPress understands its target audience, also their possible difficulties during the web development process. That's why a person from a non-development background can easily build a highly functional website using innovative tools with no friction.
Based on your needs, you can incorporate various add-on features to personalize and virtualize your website with stylish web themes, live chat box, product catalog management, inventory, etc. WordPress allows users to piece together the basics of your eStore yourself.
Magento
Compared to WordPress, the Magento site is a little complicated. Practically, the Magento platform offers its clients a lot of advanced features and functionality to scale their online businesses.
However, these benefits come along with many challenges:
Requirement of coding experience. It's unavoidable to have some trouble dealing with Magento's tools in the early stage of web building

Magento open-source is not a recommended option for the beginner's level with a tight budget due to its complexities and code-related issues

Require setting up FTP and transferring Magento Archive to your hosted system, plus the whole installation process is code-heavily reliance
In terms of flexibility, you can only use Magento to create eCommerce sites (not any web type, for instance, blogs like WordPress) because of its high specialization in eCommerce capability.
Luckily, Magento now has upgraded its platform with an excellent UI and user-friendly drag and drop page builder. This facilitates the process of managing from products, customers, marketing to content management at the backend.
Mageplaza helps identify any flaws & weaknesses in your website and fix them before they start costing you a fortune.
Explore More
In conclusion:
For Magento: Not intuitive and versatile like WordPress. For those who're experts in PHP with some development experience, then dealing with Magento will be much easier. In return, receive for control and advance of web development

For WordPress: Far more user-friendly and more straightforward platform to use than another platform available in the market, including Magento. Accessible to those without extensive knowledge or experience
WordPress vs. Magento: eCommerce
WordPress
In essence, WordPress is not a well-optimized platform for eCommerce from the start. Users who install the accessible WordPress version typically need some advanced and specialized plugin (for instance, WooCommerce) to set up an online store with full functionality.
For more premium versions, the eCommerce power of your WordPress site is enhanced. Still, the role of plugins is indispensable. Best things of WordPress in terms of eCommerce:
Virtually your dream eStore with various eCommerce features by adding plugins and themes (over 50.000 thousand additional plugins for extending your eStore)

The process of building an eCommerce site on WordPress is much easier and more manageable compared to Magento

You can set up your eCommerce websites with no technical knowledge
WordPress is indeed the best choice for making a blog or informational website, requiring a solid content management system. With WordPress, it's possible to turn a basic blog website into an online store where you can sell a certain amount of products.
However, there is a massive flipside for those who decide to build their eCommerce site on WordPress - The limitation of advanced features. Plus, only if you sign up for WordPress's Business ($25/ mo) and eCommerce ($45/ mo) plans, then it's possible to build an online portal.
Magento
As a "born to be an eCommerce" platform, Magento is developed especially for eCommerce sites. It comes with typical built-in features that cover all aspects and functions of an online store. For instance:
Some essential functionalities: product comparisons, discounts, coupons, order tracking, multi-store management, payment options, one-page checkout, etc.

Effectively manage a large number of products and make it a more suitable option for building a multi-vendor market, etc.

A wide range of extensions are designed to enhance the sales power of eCommerce businesses
If WordPress users install plugins and themes to personalize their webs, Magento leverages merchants' sales power via more than 5.000 extensions and apps in the Magento marketplace.
Plus, a few hundred milliseconds of latency processing can cause harmful effects to the user experience and conversion rates for an eCommerce site.
To resolve these problems (as well as other issues), Magento applies modern technologies like Varnish, Memcached, or Redis, plus catering to the users' different requirements. If you are thinking of building a large and more significant e-commerce site, then nothing is like Magento.
In conclusion:
For Magento: A more optimal option for building a significant eCommerce site in the long run with a vast range of out-of-the-box features and marketplace of extensions

For WordPress: Not much advanced in terms of eCommerce capabilities as Magento. Still, it's a good start for those who just want a simple platform to work on and sell a small number of products to a small number of customers
With different initial purposes, apparently, Magento is a "born-to-be" eCommerce platform which makes it one of the most optimal choices for fast-growing businesses. It comes with excellent sales features already built-in.
The functionality of Magento is more efficient and advanced as compared with WordPress that allows the businesses to have rapid growth in the online e-commerce marketplace. Still, you will need some coding and site development skills to work with Magento, which can be solved easily with simple clicks on WordPress.
WordPress vs. Magento: Security
The question of security is always asked by merchants when it comes to selecting web builders. Thus, it will be a shortcoming not to evaluate this aspect between 2 platforms. Basically, the core code for WordPress and Magento is designed to be highly secure.
WordPress
WordPress's premium above users gets support from the Security Team when needed. But, in fact, they do not check all the themes and plugins in the marketplace. Thus, there's still a chance that you add one with vulnerabilities and get into the eyes of hackers.
Furthermore, WordPress is developed on a secure code constantly updated by the WordPress team. Incredibly, this process is entirely automated. Plus, merchants can proactively schedule the updates whenever there's a new security patch.
However, this auto-update feature is only available on paid WordPress's package while the WordPress Open-source won't.
Magento
As mentioned above, Magento offers its users 2 versions:
Magento Commerce: Fully-hosted website

Magento Open-Source: Self-hosted and developed website
It's at ease for users of Magento Commerce since it comes with prominent built-in security features (including a Web Application Firewall and DDoS services)
However, Magento Open Source does not!
Fortunately, you can select a suitable security extension amongst various options (over 750 security apps) in the Magento marketplace. However, the quality of each application will depend heavily on your needs and budgets. Some premium ones can range from $25 to $7000.
They also send security updates to the merchants to reduce possible vulnerabilities and common security issues. In general, Magento provides more security features than
Read more:
In conclusion:
Both WordPress and Magento are secure, as long as users take it seriously by keeping their websites updated to the latest version.
However, things can go much more risky to WordPress users since it lacks built-in security features. Meanwhile, Magento Commerce offers built-in security features which's powerful in reducing some security hazards, for instance:
Data leaks or information theft

Unlawful transactions and other malware attacks
Magento is always well-known for its high and robust security features.
On another side, WordPress is recorded to have almost 90.000 attacks per minute. Furthermore, out of 3.972 known WordPress vulnerabilities:
52% are from WordPress plugins

The core WordPress files account for 37%

11% are from WordPress Themes
Meanwhile, in one of Sansec's most extensive documented campaigns, up to 2.000 Magento online stores worldwide have been hacked. Compared to Magento, WordPress is much more vulnerable to malicious attacks. This happens when you accidentally install an illegitimate plugin.
WordPress vs. Magento: Seo
Of all marketing tactics, SEO is considered the most crucial one. Irrespective of your business's size, SEO is the determining factor to sustainable success amongst millions of sites competing for attention.
WordPress
To leverage the online presence of a business, WordPress enables merchants to:
Customize the image alt-text, page titles, meta descriptions, heading, as well as custom URLs

Pick various responsive themes for positive SEO results
Since WordPress is built with textual content in mind, it's a bit more intuitive to tweak and optimize. What's unique about WordPress's SEO power is that you can install functional SEO plugins (both paid and free) to simplify and automate parts of the SEO process.
Some specialized plugins on the WordPress marketplace even allow advanced users to deal with the site's underlying code.
For instance, remove unnecessary code that negatively affects the page loading speed or prevent search engine bots from indexing it, improving the web's SEO performance.
Magento
As mentioned from the start, the essence of Magento is a comprehensive eCommerce solution, not a content-centric platform like WordPress. Understandably, its SEO tools are not optimized as much as one's on WordPress.
However, when the needs for SEO optimization increase, Magento has developed its SEO tool kit that enables merchants to:
Select responsive themes

Add meta description to all product pages

Add and optimize title and alt text to each and every product images

Create an XML sitemap for customers' website
Besides, you also get many different options of SEO suite extension in the marketplace to meet your requirements.
In conclusion:
With many features and tools (from basic to advanced) to enhance a website's SEO performance, both allow users to optimize their online presence on different SEO experience levels.
WordPress vs. Magento: Blogging
Every business needs a blog. In fact, 60% of consumers feel more positive about a brand if they can read custom content on its site.
Apparently, blogs are popular, which makes blogging a top marketing tool these days to attract potential customers as well as nurture existing ones.
Let's together evaluate the power of blogging tools on Magento and WordPress.
WordPress
For those who don't know actually, WordPress was first built as a blogging platform in 2003. Under the increasing needs of users over the years, it has evolved and developed into a multi-purpose CMS to approach a much larger audience group.
Still, WordPress remains its position as the best blogging platform, offering (from standard to advanced) built-in blogging features.
As a content creator on WordPress - the top content management system (CMS), you can:
Create content for your blog easily with the drag and drop feature. For instance, drag and drop images or buttons to your wanted positions smoothly

Customize your blogs with various layouts, photos, and other elements on the page

Select from thousands of available themes and plugins on the WordPress marketplace that meets your blogging requirements
Basically, WordPress enables its users to customize the appearance of your store's blog section professionally and effortlessly.
Magento
Though Magento offers its users out-of-the-box features to scale an eCommerce business, its blogging functionality is actually not well-developed as other sales and marketing tools. In other words, you need install Blog extension to add a blog to the Magento store.
The free Better Blog extension by Mageplaza for sure is a good option for merchants to build a custom blog, manage categories, posts and comments systematically.
In conclusion:
As you can probably tell, blogging will be more challenging for merchants to create and optimize on Magento than on WordPress.
WordPress vs. Magento: Support
Both platforms enable merchants to find resolutions, from everyday to further down issues during the web development process via multiple channels.
WordPress
Merchants can get the support they need on the WordPress's support site, particularly:
Apart from the above support, WordPress has a forum where you can upload your questions and get help from others. In case you don't find what you're looking for in the WordPress forum, you can try on Quora or Reddit.
The "Live chat support" benefit is only available for users with Premium, Business, and eCommerce plans.
Magento
For the Magento Open-source users, most of your professional help and support usually comes from the hosting providers or web developers with technical backgrounds, not from the platform themselves.
The main content of Magento Center comes with types of support:
Support Tools, Best Practices, Announcements

Troubleshooting, Help Center Guide

How to and FAQ
Other sources of helps Magento offers its clients:
Corporate HQ: 1-408-536-6000

Speak to Sales: 1-800-685-3624

Magento Forums: Where you can find informative tips, tricks; share your knowledge about Magneto while making the acquaintance of other Magento enthusiast and professionals

Technical Resources: Contain step-by-step instructions on how to work with Magento, comprehensive user guides, security updates, etc

Developer Documentation: Cover everything you need to know to build and manage a Magento-based website

Partner solutions: Where you can find and reach out to Magento's certified solution partners
Besides, it will be a totally different story when it comes to Magento Commerce users. Since it's a paid (premium) version of Magento, merchants assess not only a richer set of out-of-the-box features but also a service of 24/7 support.
In conclusion:
Both Magento and WordPress come with rich sources of documentation and huge user communities where you can find the answers for most of your issues.
WordPress vs. Magento: Pricing
WordPress Pricing plans
WordPress has 5 pricing plans in total that fit various needs of its users, including:
Free plan: $0 for life - Best for getting started

Personal: $7 for the monthly plan and $4 for the annual plan - Best for personal use

Premium: $14 for the monthly plan and $8 for the yearly plan - Best for freelancers

Business: $33 for the monthly plan and $25 for the yearly plan - Best for small businesses

eCommerce: $59 for the monthly plan and $45 for the yearly plan - Best for online stores
The plan comparisons below will give you a much deeper understanding of the benefits of each plan.
Magento Pricing plans
Unlike WordPress, the cost of using the Magento Commerce version or Magento Commerce Cloud is based on the annual gross merchandise value (GMV) and average order value (AOV).
Typically, the cost of using Magento Commerce will be at least $20.000 (possibly even more) and around more than $40.000 for the Magento Commerce Cloud.
For users of the Magento Open-source, things get much cheaper since it's open-source. In return, you have to craft your site from A to Z. The cost will typically come from things like web hosting, extensions, and developers who you hire to code your site, fix bugs, etc.
Even when you have a solid knowledge base, it still takes you a great deal of time and money to build your site from scratch.
The image below shows all the differences between Magento Open-source, Magento Commerce, and Magento Hosted Cloud.
WordPress vs. Magento: Price comparison
It makes sense when WordPress dominates the market of content management systems. Price is definitely the most crucial factor, along with its simplicity.
Compared to Magento, WordPress is the winner in terms of cost. Magento is both expensive and complicated at the same time. Still, it makes sense when Magento is tailored for intermediate to advanced levels of web development.
WordPress vs. Magento: Which one is the better?
Short verdict
With a vast range of out-of-the-box features and a marketplace of extensions, Magento is ideal for fast-growing small businesses.
In short, there are some points we could use to compare and contrast the power of 2 most popular platforms: Magento vs. WordPress:
Ease of Use – WordPress is the winner when compared to Magento

eCommerce – Magento is a more robust and prominent platform

Security – The core code of both platforms is highly secure. However, when we access other related issues (plugin installation, web purposes). Magento is the winner

SEO – Both platforms do their best to improve the a website's SEO performance

Blogging – WordPress comes with more built-in features and tools to create content-driven websites

Support – Both offers vast community forums and detailed documentation for support

Pricing – WordPress is, for sure, a more economical option for users to build a website for multiple purposes

Flexibility – WordPress is better since it even allows newcomers (with no coding experience) to configure and create a fully functional website
It's apparent that WordPress is more of a content management platform, typically not preferred for serious eCommerce utilization.
In comparison to WordPress, from a development perspective, Magento is designed specifically for building larger and functional eCommerce websites with out-of-the-box features.
The usage purposes of the 2 platforms are entirely different. Each comes with its own strong and weak points. It's your business goal, and your web purpose will decide which one is the better choice.
Who is Magento best for?
For eCommerce businesses whose focus is to sell products or services and have a strong financial and operational capacity

Require a complete set of dedicated and advanced features that are focused on eCommerce processes

Allow companies to get the fullest potential of their webstore in the digital world
Magento will be your most powerful tool to scale your business at a rapid pace.
Magento is powerful in terms of eCommerce. But, it's not as efficiently optimized when compared to the blogging power of WordPress.
Who is WordPress best for?
For those whose objective is revolving around content marketing, cost-effectiveness, and publishing content

Require an applicable and user-friendly option for designing a web, mainly that web is not based around selling products

Perfect to create blogs, build communities, share stores, and so forth
Then WordPress serves as a better candidate for building your web.
Though, WordPress does come with some significant eCommerce plugins that turn a regular web into a website. But they don't hold up as well compared to the dedicated eCommerce features of Magento.
Use Magento and WordPress together
In fact, it's possible to integrate 2 platforms to enhance site performance. Magento is, without any doubt, the most scalable eCommerce solution. However, if you want a stunning blog on your website to generate more traffic, WordPress is "a no more perfect" choice.
Having a blog means you can share updates, announcements, and product details. The more exposure the blog receives, the better it is for your brand. You get many choices when it comes to finding an extension allowing you to integrate a WordPress blog into your Magento-based website.
Read more: Import Blog from Wordpress, Aheadworks Magento 1 Blog, Magefan Blog to Magento 2
The bottom line!
Magento and WordPress are secure and scalable web-building solutions. Each successfully built its reputation on the playgrounds of eCommerce and CMS. It's all up to you to decide your best choice between Magento and WordPress.
Thanks for reading!
As a content executive at Mageplaza, Mia Hoang understands the value of content marketing lies in the engagement between the customers and companies. Her wish is to bring a unique voice, different perspectives, and new light for every audience.
Website Support
& Maintenance Services
Make sure your store is not only in good shape but also thriving with a professional team yet at an affordable price.
Get Started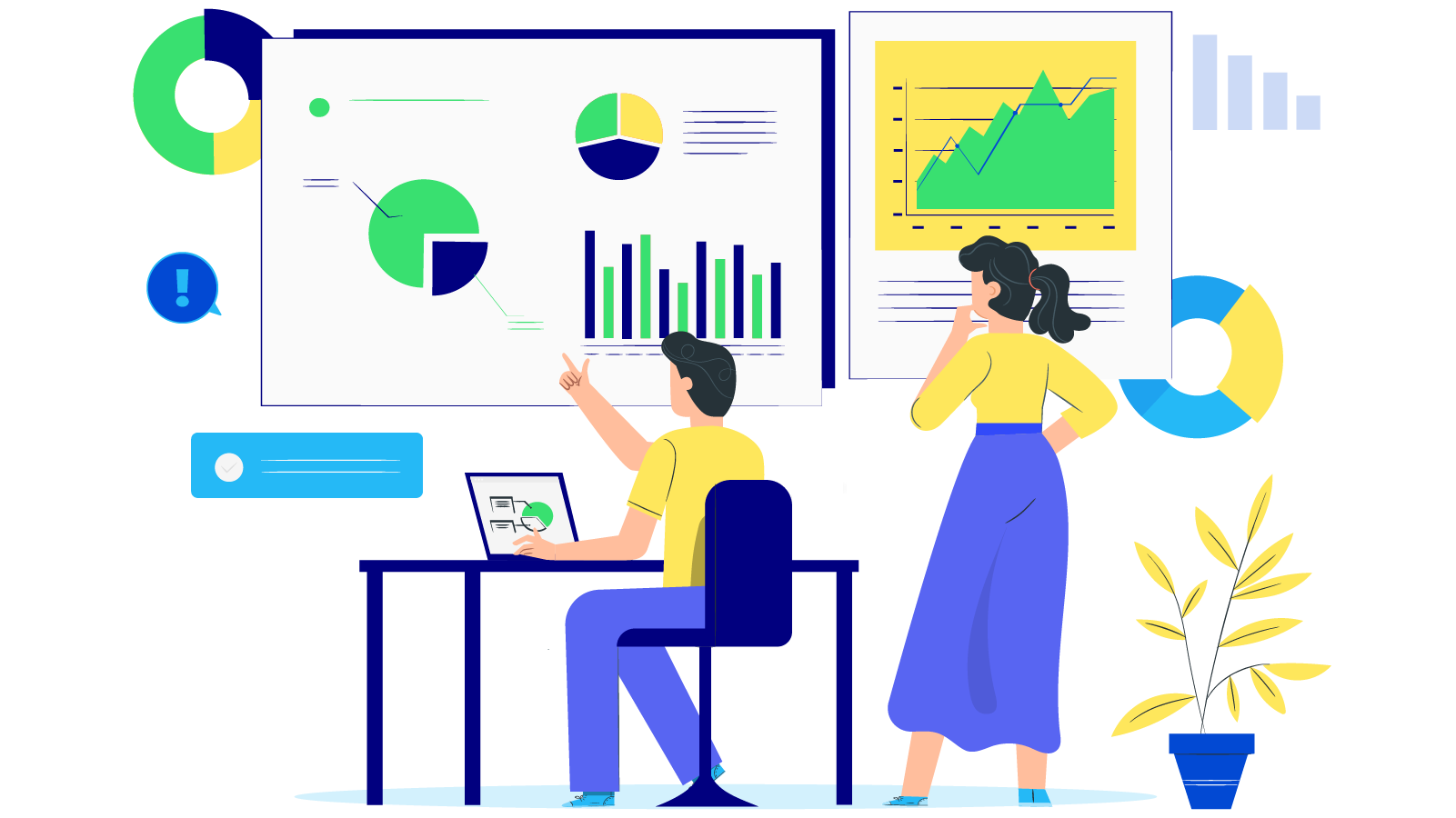 New Posts



Subscribe
Stay in the know
Get special offers on the latest news from Mageplaza.
Earn $10 in reward now!