Why Is Magento Still Chosen In 2023?
The Most Popular Extension Builder for

Magento 2
With a big catalog of 224+ extensions for your online store
According to a Gartner, Inc. report, Adobe (Magento) is recognized as a leader for the fourth consecutive year for the ability to execute and completeness of vision.
Indeed, around one-quarter of all E-commerce websites worldwide are built on Magento, which is unsurprising as it's the most flexible and powerful platform on the market. Meanwhile, it works for just about every type of business.
Still not convinced?
In this guide, we'll show you some latest statistics about Magento and the top 12 reasons why many businesses still choose Magento in 2023. Without any further ado, we should start now!
Table of Content
Is Magento still used in 2023?
Yes, absolutely!
As a platform with built-in PHP, Magento has helped programmers create successful E-commerce websites. Up to this time, hundreds of thousands of businesses are using this platform to start their online stores, including big brands like Samsung, Nike, Ford, Lenovo, Olympus, Néstle, and others - from small to large enterprises.
And this trend is expected to continue in 2023. Magento will be chosen by many brands worldwide this year and beyond, especially after Adobe acquired Magento to complete their commerce loop. This acquisition can significantly help Magento develop in the enterprise market.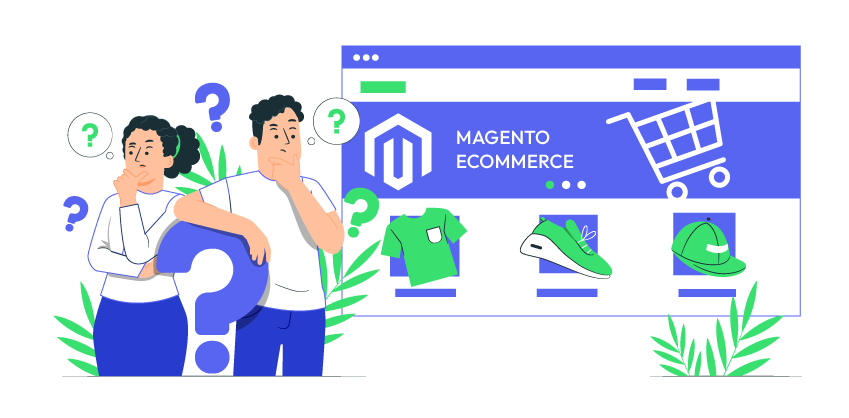 Here are some latest Magento statistics and facts you shouldn't ignore:
Magento stores increased by 4.5% quarter-over-quarter in 2022 Q4
Magento has been listed as 1 of the 10 leading E-commerce platforms worldwide for 2021.
More than 270,000 merchants choose the Magento platform for their business.
The majority of Magento users are in the US, with 59,739 websites on Magento 1 and 35,906 on Magento 2.
Currently, Magento powers 1.2% of websites on the Internet.
Magento handles $155 billion (USD) worth of transactions each year.
The increasing number of Magento E-commerce websites reflects that as an online store owner, you need to get ready for the Magento-driven revolution in the landscape nowadays.
Now, let's check out the top 12 reasons Magento is your go-to formula for success in 2023.
Why is Magento still chosen by online businesses in 2023?
1. It's fully customizable
One of the reasons why Magento is the top choice for merchants is that it's open-source. That means anyone knowing about Magento website development can use it to their advantage.
The Magento Community Edition (CE) is entirely free. You can install and use any Magento CE version easily. If you're a Magento developer, you can accelerate your online store's performance and promote it with new features and functionalities by developing or using extensions.
You can find a huge number of extensions at the Magento Marketplace/Connect. These extensions will help up your game while harnessing your progress at the same time.
In short, Magento allows merchants to optimize, modify, adjust, and control their stores. That's why Magento for E-commerce is beyond comparison. Merchants can use Magento Commerce, or Adobe Commerce now, to get the most out of it.
EXPLORE MAGENTO CUSTOM DEVELOPMENT SERVICES
2. It's SEO-friendly
Magento understands the importance of traffic on your E-commerce website. More traffic on it means more conversions and more sales. That's why Magento has robust features to drive high-quality traffic, which allows users to visit your website from different sources.
Magento contains a lot of SEO features, such as:
Search-friendly URLs
Keywords
Meta tags
Meta descriptions
Product titles
Product descriptions
Sitemaps
And many more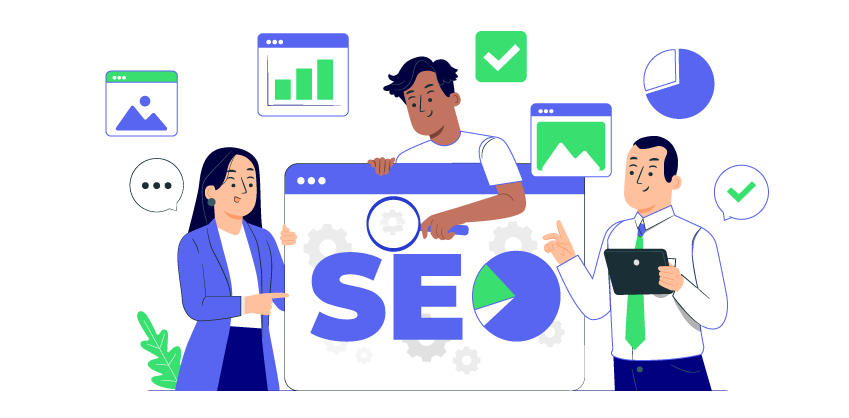 In regards to Magento SEO, this platform is up to date with the latest ranking factors. It provides excellent URL structure and meta-implementation options required for better SEO. Magento also offers analytics for tracking web visitors, one of this platform's most prominent features.
Magento supports not only SEO but also social media channels for traffic. As a result, you can integrate your Facebook, Twitter, and Instagram pages and extend your outreach.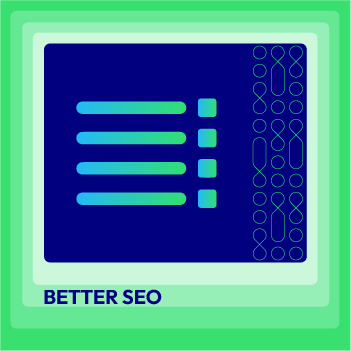 Drive more traffic to your online store and boost your rank on search engines
Check it out!
3. You have the freedom to choose hosting services
Magento offers a number of hosting providers, which make your E-commerce store swifter and more secure. With Magento, merchants can freely choose the hosted platform without sticking to one hosting anymore.
That provides complete freedom for all online shopping businesses to have their files and be selective with different hosting companies.
4. It helps create user-friendly experiences
Magento can help a lot in creating user-friendly and intuitive websites. You can manage inventories and improve your store's navigation without hassle, even if you have little or no technical experience. In addition, it comes with a page builder, allowing users to design their pages as they want.
Furthermore, customers using Magento websites can find products quickly with enhanced elastic search. This powerful feature of Magento satisfies customers and increases their loyalty to your brand.
Magento also offers out-of-the-box templates to improve your website's responsiveness. You can use a lot of available free and paid themes, or customize them to match them with your branding. Additionally, you can create themes from scratch to meet your business requirements.
5. It can increase your website speed
When it comes to page loading time, Magento is again the winner!
You probably know that slow-loading websites will "sink" very quickly. Slow-loading pages can cause immediate losses in many cases, leading to unintended consequences.
In fact, Magento has made a mission to build the fastest E-commerce stores, and it's well-known for its power to produce fast-loading web pages as well. Magento can surprise you with the platform performance, thanks to its ability to customize and the trust it brings.
6. It can integrate well with third-party platforms
This is one of the most outstanding Magento qualities, which enables businesses to integrate with any third-party plugins, extensions, and add-ons. You can also use APIs to build a custom integration with third-party software.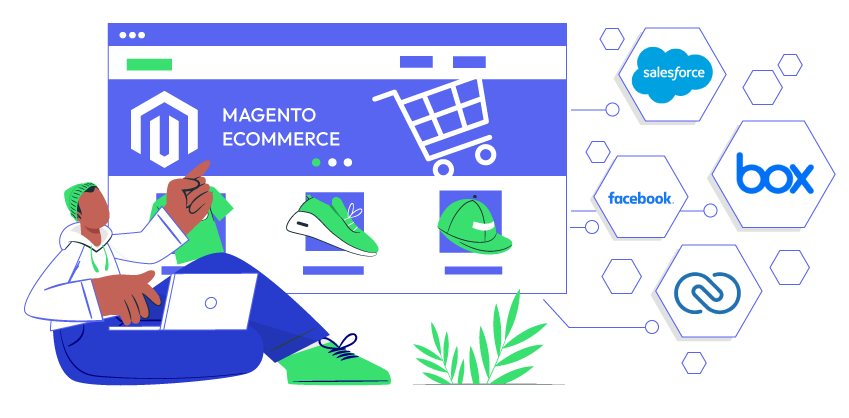 With these integrations, your E-commerce store can carry out transactions securely. Plus, these extensions and plugins enhance the appearance of the design of your website. Some of the third-party platforms that are worth integrating into your Magento website include:
Inventory management - The benefits of integrating inventory software into your Magento store include stock management, scanning/barcoding, inventory forecasting, and analytics.

Secure payment gateways - The reason for opting for secure payment gateways is the huge number of people inclining towards online payment methods. According to a recent study, two-thirds of adults nowadays make or receive a digital payment, with the share in developing economies rocketing from 35% in 2014 to 57% in 2021.

CRM (Customer Relationship Management) systems - CRM platforms help strengthen seller-customer relationships at your store. You can attract more potential customers, access their data, track/understand their behaviors, and create automated processes.

Automated accounting system - Integrating your Magento store with an automated accounting system helps provide customized transaction statements and invoices quickly, scan your data automatically, and accelerate your tax procedure to make it align with local regulations.

Shipping software - Manually handling your processes, including picking, packing, and shipping, can be tedious. Shipping software solutions help manage orders, automate shipping, print labels, track shipment, and offer reporting and analysis.
7. It supports multi-stores
It's a great idea to run multiple stores when selling globally, target diverse customer segments, and build an outlet. And this task can be fulfilled easily with Magento.
You can manage different product items, categories, and customers from a Magento admin panel. If there are any extension or version upgrades, you just require updating once, and it'll work for all web portal setups across your Magento website.
In short, Magento facilitates users to manage various stores with a single installation while enabling other features, like Add to Cart, Pricing, Full Page Cache, and others, to save funds, effort, and time.
8. It's mobile-responsive
Researchers expect that mobile commerce volume will hit nearly $621 billion by 2024, which means nearly half (~43%) of all E-commerce purchases will be made via mobile devices.
The Magento platform ensures a seamless and user-friendly mobile interface that can process smoothly without any hassle. Third-party native apps and PWAs (Progressive Web Apps) power this mobile interface. These solutions guarantee processing at a great speed in mobile and desktop views.
But PWAs are gaining much popularity over native apps, with a lot more capability of enhancing user experience. The biggest PWA's advantage is its functionality with a low internet connection. PWAs consume smaller space and become more convenient for customers.
Magento includes the following features to be mobile-friendly:
Push notifications - Magento helps E-commerce stores grab their customers' attention via push notifications. You can keep them updated with the latest discounts and new products or remind them of in-stock items.

Product comparison - Shoppers can easily compare products on your Magento store and pick the right ones. This feature offers them a smooth and satisfactory shopping experience.

Multilingual functionalities - Both Magento PWAs and native apps can simplify shopping and payments for international customers. These apps can translate into the preferred languages of customers while allowing them to pay within their currency.
9. It ensures website safety
Safety is undoubtedly one of the most vital factors for E-commerce businesses. The Magento platform provides essential security features to safeguard your store. By using any version of Adobe Commerce, you can:
Prevent and resolve security issues with best practices
Receive real-time updates about your security
Schedule security scans at regular intervals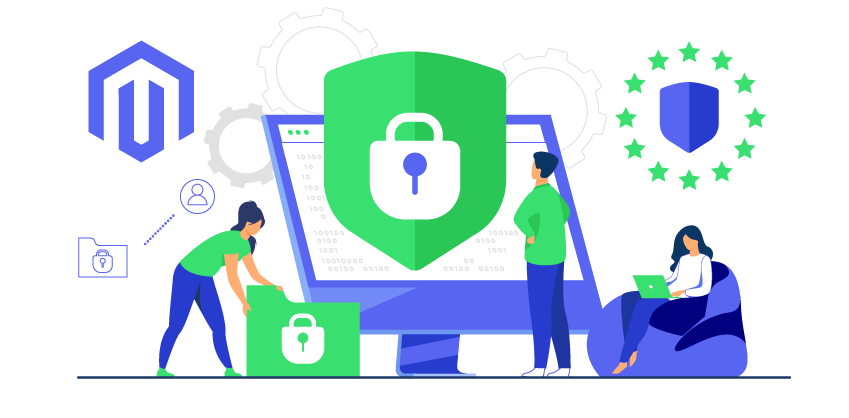 Besides, Adobe Commerce offers other top-notch security features, like two-factor authentication and reCAPTCHA, to protect your store from risks and malware. You can also accomplish PCI compliance and SSL certificate with the Magento platform. Thanks to tight security, Magento websites are less likely to be hacked, unlike other platforms.
10. It supports multi-channel management
Magento enables online store owners to expand their outreach so that they can observe revenue spikes regularly. Multi-channel management by Magento offers businesses a unified interface along with higher speed and better performance. As a result, merchants can access various business channels.
Different marketplace integrations - You can integrate your Magento store with different marketplaces easily and quickly. Thus, you can maximize your online presence, while boosting your sales.

Merchandise - Multi-channel solution by Magento comes with all content management features of merchandising. Therefore, you won't have any issues regarding merchandising.

Expand globally - With multi-channel integrations, you can expand your business worldwide. Magento integrates well with around 150 languages and the most common payment gateways around the world.
11. You can get an in-depth performance analysis
Magento is enriched with report-building tools that provide helpful insights. They display everything from your average order value to conversion rates on a single dashboard. These accurate reports on your store performance let you make data-based decisions.
Magento centralizes your data on that dashboard and shows valuable information on your website's performance. Magento reports are available for
Sales - You can view and analyze your orders, invoices, taxes, and shipping with sales reports.

Marketing - With marketing reports, you can view the performance of your campaigns. Marketers can use it to track the success of their strategies and optimize them.

Customer - Customer reports give insights into customer accounts, saved orders, wishlists, and other customer details.

Review - Review reports reveal the number of reviews, customer reviews, and ratings on your products.
12. You can get robust support
Need help using Magento? The platform comes with a huge collection of support services to resolve your issues.
Magento Enterprise users get unlimited support, including via online portal and phone. Both works using a ticketing system, so you can expect a turnaround time of one to four houses, depending on the package you purchased.
Magento Community users don't have access to phone support, but you can head on over to other help sections and find multiple resources:
Magento forums - Get direct help from a community of Magento users on the website or StackExchange. You can search existing posts or post your questions to find the solutions you need.

Magento wiki - This community-run wiki provides helpful articles on launching your Magento store, designing it, installing plugins and extensions, adding functionalities, managing products, processing payments, and many more.

Knowledge base - You can access tutorials, articles, webinars, white papers, and an E-commerce library to successfully run your business.

Consulting services - You can contact consulting experts and certified Magento developers for one-on-one help. They offer different services, such as building and designing your website, implementing extensions, conducting marketing, supporting and maintaining, and completing performance assessments.
Create a high-converting Magento store with Mageplaza services
Magento is the best E-commerce platform for businesses - if you know how to use it.
If you are not tech-savvy, Magento may not be your best choice. That isn't to say that you have to be a developer to use this platform. As we said above, Magento offers many resources to get even the least tech-savvy users up to speed. However, there's a learning curve for them.
You may need to hire a Magento developer or consultant to get the most out of this platform. The good news is that Magento is so popular that you likely don't have difficulty finding a trustworthy service.
Mageplaza can help you with that easily and effectively!
With nearly 10 years in Magento E-commerce, we understand it so well. We've helped a number of clients around the world achieve their dream store and generate huge profits.
We offer a wide range of Magento services for you to choose from, including:
Magento extension customization
Build a Magento website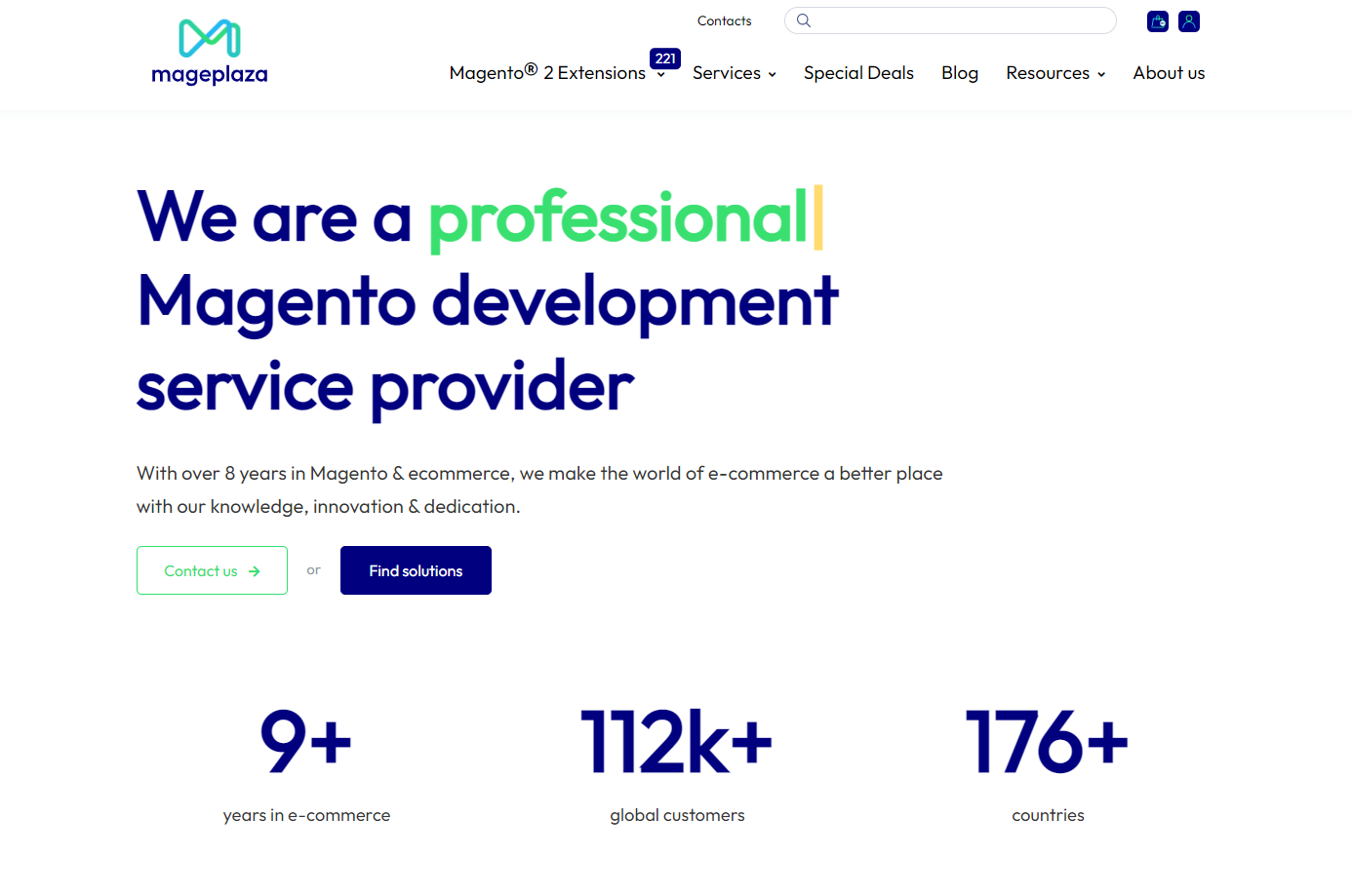 So, why should you choose Mageplaza instead of a lot of Magento agencies out there?
Experienced developers and project managers - Our certified developers have built 221+ feature-rich and high-quality extensions, which were downloaded by 15 million customers. They've also helped clients from various industries build high-converting Magento stores. Besides, our project managers will guide you from A to Z. All you need to do is tell us your specific requirements.

Top-notch security - Before implementing your requirements, we'll sign NDA and other contracts to make sure all your data is well-protected.

Flexible pricing plans - You don't need to worry too much about budget, because we offer different pricing packages that fit your needs. You'll find that our Magento services are worth every penny.

Dedicated and ongoing support - We offer free two-month support after the service implementation to guarantee that you're entirely satisfied with the result.
Let's explore which Magento services Mageplaza offers! Besides, don't hesitate to contact us for free consultations!
BUILD A HIGH-CONVERTING MAGENTO STORE WITH MAGEPLAZA
The bottom line
Magento is regarded as one of the top choices among retailers worldwide for good reasons. So, it's not surprising that Magento will spread its wings even wider in 2023 and beyond.
We hope this guide has offered you a lot of helpful information about Magento! If you have any questions or concerns about this fantastic platform, don't forget to send us a message, and we'll discuss them with you!
Thanks for reading!
Haley is a content creator at Mageplaza. When not working, she spends time on travel adventures, books, and food tasting. As growing up, she wants to read, learn, and experience more things to adapt herself to this ever-changing world.
Website Support
& Maintenance Services
Make sure your store is not only in good shape but also thriving with a professional team yet at an affordable price.
Get Started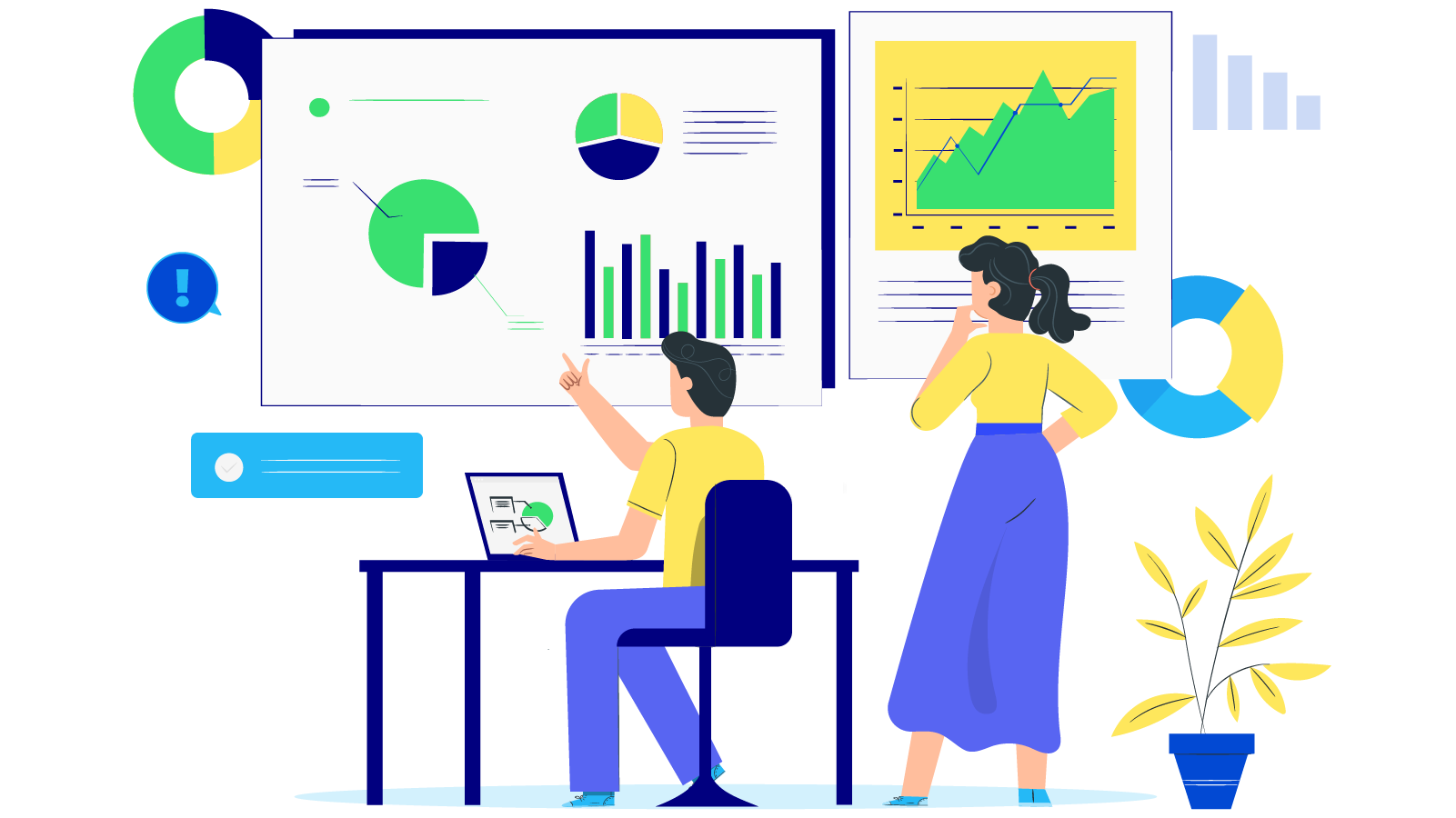 New Posts



Subscribe
Stay in the know
Get special offers on the latest news from Mageplaza.
Earn $10 in reward now!