What is CRM Software? 5 Best CRM Software & How to choose?
The Most Popular Extension Builder for

Magento 2
With a big catalog of 234+ extensions for your online store
Nowadays, no sales department is complete without a customer relationship (CRM) system.
More than a way to track customers, now CRM apps can help multiple aspects of your business operation from marketing, point-of-sale transactions, accounting to help desk.
Adopting a viable CRM software for your business is no more an option. Any growing company is looking for the best CRM system to gain a competitive edge in the market.
With the massive rise of business demands and innovations technology, the CRM industry is growing at an unprecedented pace. It's expected to turn the CRM into an $80 million-revenue sector in 2025. Today's challenge for business is which CRM software skyrocket their operation.
In this article, we'll cover the understanding of CRM and guide to choose the best CRM software for any business.
Table of Contents
What is CRM?
Customer relationship management (CRM) refers to a technology used to manage all the company's relationships and interactions with its current customers and prospects.
CRM includes all principles, practices, and guidelines that companies follow to manage and analyze customers' interactions and customers' data. The ultimate goal of every business is to build a win-win customer relationship, improve customer retention, and drive sales growth superbly.
When it comes to customer relationship management, people usually talk about a CRM system, a tool that helps companies with contact management, sales management, productivity, and more.
A CRM system gives everyone in any line of business, including customer service, business development, marketing, recruiting, and more a better way to manage external interactions and relationships.
Through a CRM system, you can store the data of customers and potential customers. With the data accessibility, you can track and capture any service issues, record customer trends, identify sales opportunities, or manage marketing campaigns, all in one central location.
6 Core components of CRM
SalesForce automation
SalesForce automation (SFA) is one of the most essential components of customer relationship management. It's about forecasting, analyzing sales forecasts, recording sales processing as well as tracking the potential interactions.
SFA system helps you to analyze the entire sales circle and manage your sales pipeline successfully.
The sales team of your company can perform many tasks by tools provided by SFA:
Carry out analysis to make sure they spend time and energy on deals that are most likely to close
Enhance lead distribution and tracking
Centralize contact and interaction management
Track, analyze, manage training and performance
Valid quote and order processing to facilitate the purchase process
Enable remote staffs to access to corporate information constantly
Marketing automation
Another significant component of Customer Relationship Management is marketing automation, which refers to promotional initiatives your company perform to promote products.
You need to identify, execute, and replicate practical marketing activities across all your sales channels to build a long-standing and more profitable customer relationship.
You can target your marketing strategies to a particular group of audiences or the public crowd. Regardless of whom you are targeting, it's always essential to make an observation and study of the prospects.
A CRM system assists in marketing by improving the effectiveness of marketing strategies.
With automated CRM tools, your marketing team can:
Effectively develop, target, and conduct campaigns
Manage lists and keep track of responses
Track collateral distribution
Measure and analyze campaigns' results
Learn more: How to Automate Your Campaign in Magento 2
Customer service automation
Customer relationship management aims to create customer loyalty and generate sales. That's why customer service is a crucial component of CRM.
Customer service automation by a CRM system enables you to understand your customers' needs as well as complaints. It helps you deliver quick and relevant solutions to customers as well as cater their needs to increase their trust in your company.
By using automated customer service tools included as a part of CRM, you can improve customer experience and reduce manual labor in mundane tasks effectively.
Customer service automation in a CRM system provides:
Customer-self service portal (FAQ or knowledgebase)
Automated responses
Intelligent call routing
Lead management
Lead management refers to the practices of tracking sales leads and their distribution.
Lead management involves many different elements working hand in hand in the entire process. These elements include efficiently managing campaigns, designing customized forms, finalizing email lists, and more.
With lead management featured in a CRM system, you can capture the state of your sales lead through an extensive study of the purchase patterns of customers. The maximum real-time number of sales leads helps you evaluate your current business performance and improve your sales steadily.
Business reporting and analytics
The main goal of CRM business reports is to help you manage the business operation, marketing, and maintenance process in your company more productively. CRM provides customer care reports as a source of information about the activities and efficiency of a business team. Your staff will get insight into their daily work management and operations. Through CRM out-of-the-box reporting tools, you can cover all the necessary elements in terms of sales, campaigns, and customers.
Besides, CRM reporting included in sales forecast reports is forecasting. Based on your current leads and opportunities, as well as your past sales trends, you can set goals for each department in your company and plan your future revenue.
There are six main CRM report categories:
Profitability reports
Sales cycle reports
CRM pipeline reports
Sales forecast reports
Sales conversion reports
Goal process reports
Another significant element in customer relationship management is analytics.
It empowers you to make an in-depth study of the data and information to calculate the business process and apprehend the trends in the market.
Human resource management
Human resource management is a critical element that businesses of all kinds need to accomplish to ensure effective internal operation. It's the process of making people and their skills align with the tasks undertaken by them in a specific situation.
This process requires a competent people strategy and an in-depth study of skills, workforce, as well as the ability to implement the strategy tailoring to the development of the company.
Why does CRM matter to your business?
Customer relationship management benefits a business in several ways. In this article, we list down the main and the easiest-to-measure benefits that your business can achieve with CRM.
New sales opportunities
The more you understand your customers and their behaviors, the better you can monitor and assist them in their buying journey.
An excellent CRM system will classify your prospects and identify the most potential ones. It stores precise and essential customers' information that helps you cater to their needs through the sales cycle accurately.
As automation tools included in a CRM system, you can leverage their functionality to automate some of your sales tasks to have more time and energy for solving strategic sales issues.
Enhanced customer service
Businesses that take customer satisfaction in the priority are more likely to earn a competitive position in the market.
The right CRM system stores all the customer data in one place. With this detailed and up-to-date customer information, you can understand your customers and take a proactive approach in customer service.
You can capture your customers' problems and solve them quickly and effectively.
Improved customer service lays the foundation for a lasting, profitable relationship and opens the door for revenue-generating.
Better decision-making
With a CRM system, you'll have a single view of your customers across all touchpoints, elements, and channels. It delivers comprehensive reports of customer behaviors, marketing campaigns results, sales performance, and other operational aspects.
All of these elements are critical magnetic needles for you to make smart decision-making and strategic planning.
Greater efficiency
An integrated CRM system gives you a clear overview of your customers through the accessibility to your critical customer information. Customer data is accessible for every executive who needs it.
A good CRM system also automates business operations across a wide range of elements. It reduces the workflow process, human error, process time, and ensures the consistency for the entire organization, which increases the internal efficiency of the organization.
3 Types of customer relationship management system
Operational CRM
Operational CRM is all about facilitating your company's operations surrounding your customers. An operational CRM system enables every interaction between your brand and your current prospects.
More specifically, operational CRM covers three core areas - sales, marketing, and service with powerful tools - sales force automation, marketing automation, and customer service automation. It streamlines your team's performance in every single task of each area and helps you to deliver superior experiences to customers.
An operational CRM system can benefit you a lot:
Tracking critical customer information from leads to sales KPI
Get insights to forecast opportunities, boost sales and revenue
Improve process and workflow by automated routine tasks
Provide customer-self services
Manage marketing campaigns effectively
Analytical CRM
Fundamentally, a CRM system is simply a database full of data all over your business. It can store vital data like customer information, employee information, and purchasing information. You can also integrate CRM data into your marketing or advertising efforts and sales strategies.
Notably, an analytical CRM system is not just storing data; it's the key that helps you delve into the stories hidden in the data.
An analytical CRM system does three main jobs:
Data warehousing: a data warehouse is a central place where you integrate and store data collected from different sources. In other words, it's the process of collecting, accessing, and organizing data relevant to your customers from all departments in your company.

Data mining: it seems complicated, but simply it's the process including numerous techniques such as association, classification, and detection to turn a set of raw data/information into valuable insights. Through these insights, you can understand the meaning of all customer interactions.

Online analytical processing (OLAP): it's is a powerful data discovery technology. It involves capabilities for unlimited report viewing, complicated analytical calculations, and predictive planning. Forecasting the capabilities is the central part of OLAP. The data-driven prediction and forecasting of future demands or scenarios have a ripple effect on your whole business.
Collaborative CRM
Collaborative CRM focuses on making communication and collaboration across your teams more efficient.
The collaborative CRM is not merely for internal purposes. The entire goal is to provide customers with quality services.
The two main types of collaborative CRM:
Interaction management: this type of CRM focuses on the interactions between your company and customers. It gives you a single view of all the touchpoints a customer or potential customer has with your brand. Hence, you can understand each customer's journey and delve into their behaviors behind their interactions with your business.
This type provides you with tools to group customer information/contacts based on many criteria to filter the results better for improving interactions.
Channel management: Customers have a wide range of channels to choose to connect with you - social media, email, phone, and more. This second type helps you to meet your customers' demands on any channels they use. Whether it's a potential customer who wants more information about your product, or a call from the help desk, you can support them at the best of your service.
How to choose the right CRM system?
Define your current business needs
It's essential to identify the needs and functional requirements of your business. It helps you to determine what capacity a CRM system needs to fulfill your business goals.
At this step, you need to look at the big picture of your business, define and list down the number of problems your business is facing. Then, look for a CRM system that provides features to solve your problems.
A clear and accurate problem listing will be helpful for both you and the CRM vendor you're going to partner with. When highlighting the problems, you'll get to know which aspects of your business need improving. Meanwhile, CRM vendors who understand your current situation can offer solutions more relevantly.
It's better to invest in a CRM that is customized to cater to your business needs. With customized CRM, creating robust business processes is limitless.
When your business implements a CRM, it can be successful only when it suits your business needs.
Involve your sales team in choosing CRM
Implementing CRM is vital to your whole business success, so it's necessary to let everyone in your sales team give their opinions in choosing CRM.
The best CRM software for your business might not be the one with the most powerful capabilities. A CRM system best fits your business when it works in tandem with your staff on any activities and projects.
Therefore, when you have CRM software in your mind, you should be first talking to your sales team. You should ask them which features they need to help them perform their tasks more efficiently as well as other functional needs. Then, make a collation of your sales team's needs and the features of CRM software to decide whether it meets the requirements.
Decide on the type of CRM technology
As we've discussed in the fourth part of this article, various types of CRM have different unique features, strengths, and services. That may leave a big question for you - "Which type works best for your business?"
You may need an operational CRM to automate and streamline your business processes, or you may need an analytical CRM to understand your data better. Even what if you want a system that covers all elements and implements multiple tasks. It may turn out to be a fear.
Many CRM systems, like SalesForce, cover all those bases. CRM platforms have dozen powerful individual modules and addons that cover a wide range of features.
If you already figure out your business needs and functional requirements, it's much easier to choose a CRM software out of three main types. If you think about some vendors, list down them and compare their features as well as benefits.
Ensure the system integrates with other applications
As you'll spend a lot of time and money, it's essential to consider the integration capability when choosing CRM software.
You implement CRM to streamline your business. That's why you need to ensure that the system you choose is perfectly compatible with other applications you're using.
Otherwise, your whole business has to suffer unexpected integration issues or conflicts between the CRM system and each individual applications you already have.
If you're running a website, these issues can harm your website performance, block the business process. It can obstruct your staff's works heavily.
Therefore, you should partner with vendors whose CRM software offers seamless integration with your applications such as enterprise resource planning (ERP), accounting, or HR software, and your website.
Request to test or a free trial
Never judge a book by its cover!
Before making a final decision, it's always better to test a CRM software out.
You will not be likely to pick a CRM software immediately at first looking over it. The process of choosing the best solution goes from an online demo, personalized demonstration, then move onto a test or even free trial.
After walking you through the software with online documents or on-person presentation, it should have an online or on-person guideline on how to use the software.
After that, you can carry out the trial version, which lets you know how exactly the software works on your business and ascertain the software's strengths and weaknesses. Look for its key functionality and ability to expand along with your future plan.
Look for customization and training
Another critical thing to consider when choosing CRM software is whether it offers training and customization.
If the software isn't configured properly and your staff can't use its features, the solution is not good enough. Hence, you should also ask for the configuration aligning with your needs, customization on features, and personalized training lessons.
Your staff has different skill sets and levels of experience. They need in-depth instruction more than an online tutorial to master all the features of a CRM software. If you want to adopt the software smoothly, a user-specific hand-on training is a vital factor you should never ignore.
Remember to call for the price of these offerings.
Choose a CRM system with GDPR
"Is the GDPR functionality available in the CRM software?"
You should ask your vendors this question as having a GDPR-ready CRM system ensures that your customer data is appropriately stored and helps you manage it effectively.
With GDPR in effect, you can save a lot of time and resources in data regulation. Removing or deleting customer data from various sales, marketing, or customer service databases is faster with a one-click solution, instead of manual manipulations.
For example, you can hide or delete multiple customers' accounts on your store permanently to free up your website or protect your customer data privacy by GDPR.
There are many GDPR-related actions in a CRM solution that guarantee your business process.
If GDPR features are not available in the CRM software you choose, you can consider using a third-party GDPR module. This module is useful for your customer data management.
Learn more: Magento 2 GDPR
<!– CTA –>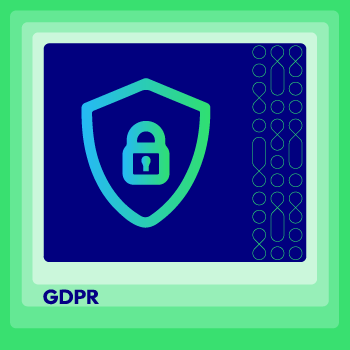 Increase trust, cybersecurity & data accuracy with GDPR compliance
Check it out!
Plan your future
It's good to choose a CRM software that addresses your current business needs. But you should think about the future growth of your business.
A good CRM manufacturer will enhance the features and functionality of its software regularly. It will keep abreast of new technologies and ensure its users stay updates as well.
Once your business scales up, you'll need software that can further enhance and expand its capabilities.
You may need to pay for options for growth, such as upgrading your software versions. Vendors usually set a reasonable price for upgrades that is less than the initial retail price. Some also offer support programs along with the upgrades.
5 Leading CRM software in the market
After researching and analyzing many options in the CRM market, we make a list of best CRM software to help you choose more easily.
Take a look!
Zoho CRM provides one of the most popular CRM software. Zoho CRM empowers you to convert leads, engage with customers, and grow revenue.
Zoho CRM is a user-friendly, intuitive, and affordable software. It offers a lot of CRM features and functionalities. Like other Zoho's applications, Zoho CRM allows you to build out customized CRM solutions without developers' help by a smooth adoption.
Due to its limited extension alibility, Zoho CRM is an ideal choice for small enterprises. The software has a competitive price, easy adoption, and excellent support for customers.
SalesForce is another most trusted CRM software providers. It offers an all-in-one, cloud-based solution that has everything you need in a CRM software.
This software is typically for large businesses and enterprises. But it also provides an edition for small businesses that enables users to leverage a set of multi-function CRM tools and resources at a competitive price.
The business of all sizes can take advantage of Salesforce CRM platforms to grow their business. In the CRM solutions for small businesses, the platform provides key features like lead generation, contact, opportunity management, workflow automation, and salesforce forecasting.
In February 2021, SalesForce acquires Everage - a personalization and customer data platform that strengthens its personalization abilities and interactions. This merger enables SalesForce to offer more intuitive and innovative features that better cater to users' needs.
HubSpot is popular among small businesses for providing a seamless entry to CRM solutions. The company offers an entirely free version of its CRM software, which has enough basic features and functionalities to help a tiny business grow.
The software allows you to track your company's activities across all channels, such as contact and profiles, assigning and tracking deals, or managing all data through a detailed dashboard.
HubSpot provides a wide range of integration options with other platforms, including SalesForce, Microsoft Dynamics, and Shopify.
Agile CRM offers a robust set of features and extensive automation capabilities. This all-in-one platform is an optimal solution for all kinds of small businesses and enterprises to automate sales, marketing, and customer service in a single platform.
You can take advantage of all modern, intuitive features and integrations of the platform with easy implementation and excellent support at a reasonable price.
Agile CRM uses cloud-based technology so that it's genuinely mobile-ready, fast, and easy-to-use.
Freshsales is a user-friendly platform that focuses on maximizing the productivity of your sales team. It's an affordable and easy-to-use platform, which reduces the need for training to use the features of the platform.
Freshsales offers various tools and features tailoring to the sales focus, such as built-in email and phone, lead scoring, email integration, workflow automation, capturing activities, and more.
With Freshsales, you can automatically capture website visitors as sales leads and classify them based on their engagement with your website. It helps you to find the best sales leads that exhibit sales-ready buying signals and behaviors more effectively.
Find the best CRM is hard, but it worth your efforts!
With the leap of innovations in artificial intelligence (AI) and machine learning as well as the demands of the industry, CRM continues growing and becomes an indispensable part of any business.
To win your business, look for more automation and integration to streamline your CRM usage for higher productivity, superior customer experience, and exponential revenue growth.
Consider Mageplaza extensions for better CRM integration:
Magento Support
& Maintenance Services
Make sure your M2 store is not only in good shape but also thriving with a professional team yet at an affordable price.
Get Started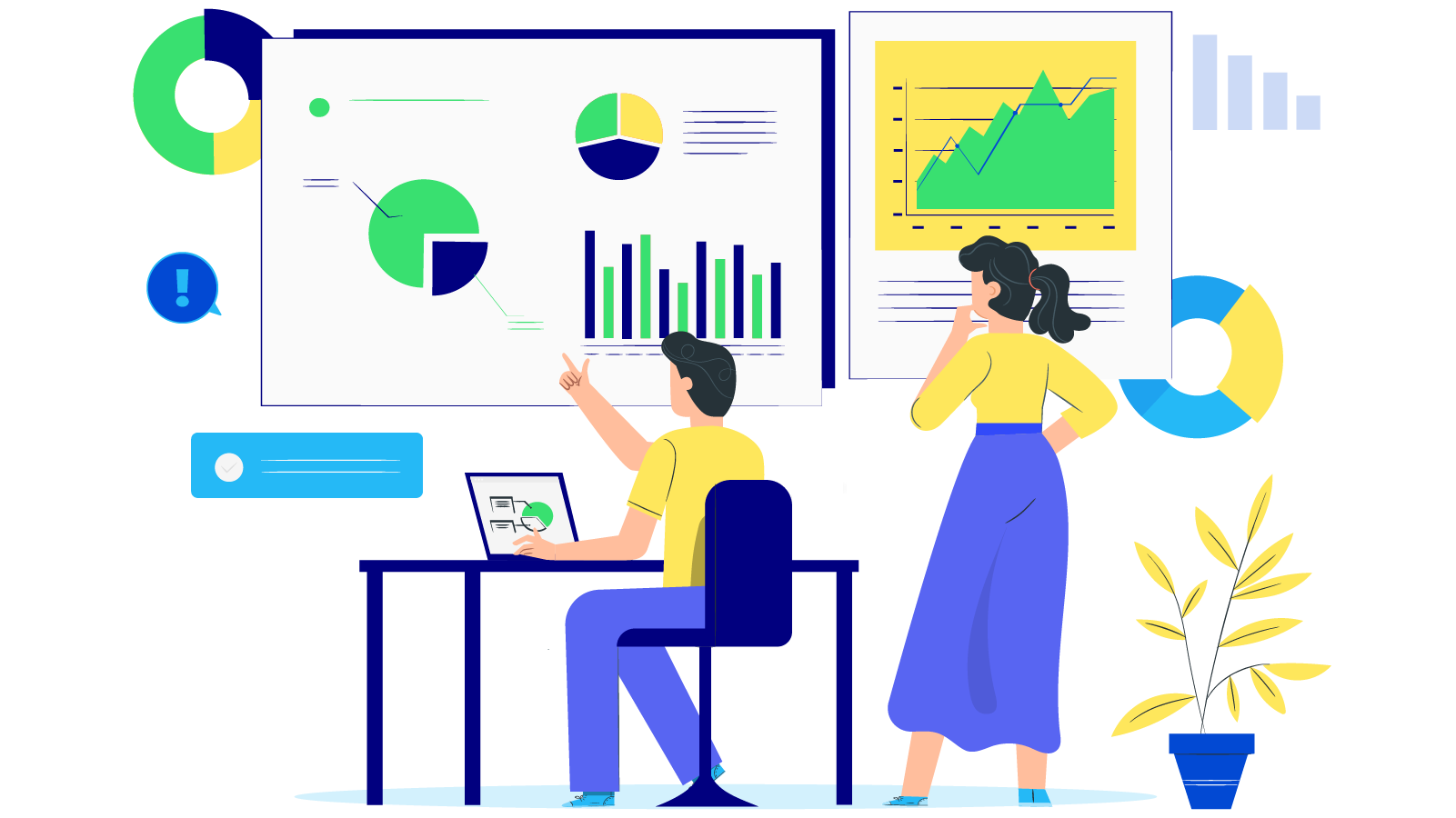 New Posts


Subscribe
Stay in the know
Get special offers on the latest news from Mageplaza.
Earn $10 in reward now!