13 Amazing Marketing Ideas for BFCM
The Most Popular Extension Builder for

Magento 2
With a big catalog of 224+ extensions for your online store
When the year is going to end, customers usually have more motivation to go shopping and more willingness to spend their money. By that time, your business should be in full promotional gear to capitalize on the yearly winter shopping spree.
According to the National Retail Federation, the holiday season makes up for about 20% of total yearly retail sales. Retailers aren't the only ones that benefit from boosted business in November and December - service-oriented companies that support people to prepare their horses for visiting family or holding seasonal parties usually witness an increase as well.
BFCM (Black Friday and Cyber Monday) provide the greatest chances for brands to reach or exceed their annual sales aims. Adobe Digital indicates that e-commerce purchases on these days in 2019 saw a new total record of $16.8 billion.
Every business desires a piece of that holiday pie. Today we'll bring you a hand-picked list of amazing marketing ideas for BFCM via the following post.
Let's start now!
Table of Contents
How to Plan Your BFCM Campaign
Whether you run a physical store, an e-commerce shop, or a combination of both, now is the time to start planning for your business to drive the maximum in the next holiday sales.
In the course of this pre-promotional stage, concentrate on the things that will help your Black/ Cyber Monday (BFCM) campaigns work.
Establish your customer database: The simplest way to approach a larger audience is by including more contacts. Stimulate social media followers, phone callers, website visitors, and in-person customers to subscribe to your mailing list.
Grow a lead-generation landing page: Make it simple for people to enter your mailing list by leading them to this stand-alone webpage, which allows you to gain important contact details - even if you don't own a site. In addition to the fundamentals of name, address, phone number, email, ask about visitors' product and service favorites so that you can create targeted messaging from now to the end of the year.
Carry out the right marketing infrastructure: Everyone would love personalized attention instead of mass messaging. Conveying that requires tremendous effort unless you have an all-in-one marketing platform that integrates, automates, and analyzes customer information for your brand.
Generate a BFCM marketing calendar: Set a plan for when your company intends to send main promotional messages to drive traffic. It might require more than one email or social media post to keep the orders coming. Be prepared to interact with your mailing list before, during, and after the holiday sale events.
Amazing Marketing Ideas for BFCM
1. Curate a Bundle of Your Products
Bundling products is one of the most effective ways to bring more value to customers while boosting your store's average order value, which is necessary for maintaining a healthy profit margin for your brand.
Depending on your business, you can develop this idea with a mystery bundle including some of your best-selling items, offered at a generous discount for those willing to purchase everything. This has the additional advantage of helping you deal with your underperforming inventory.
To make the offer more appealing, you can put some of the products in the bundle as a "mystery" and slowly showcase them on each day of the sale. By showing the products one at a time, you can attract a different group of your audience each day and grow consistent traffic and revenue during your entire sale period.
2. Leverage Your Landing Pages
Here's an easy hack - ensure your holiday marketing campaigns take your shoppers to your e-commerce store's site. This way, people who are interested in your brand will be prompted to sign up for your email list.
Additionally, you can discover linking your sales emails to landing pages tailored for a specific holiday. If your buyers want to get a discount, newsletter, or premium membership, landing pages are awesome funnels.
You can design your landing pages and create their copies to fit the events. Remind your shoppers they came to your landing page because it's BFCM, not because you asked them to. That means you can sell yourself without selling yourself for higher-order values.
3. Utilize social media to grow traffic
Social media is a marketing channel that can work overtime throughout the holiday season. Customers spend time browsing their Facebook, Instagram, Twitter feeds, and you want them to pay attention to your products.
Uploading organic posts about the newest trends, new merchandise, and limited-time discounts can help update your current customer base with everything relevant to your brand. Facebook ads are robust enough to increase your appeal to a general audience or particular interest segments.
4. Build Your Theme and Messaging Style
Holiday e-commerce marketing means more than just an email with a "Happy Holidays" sticker. It's vital to combine your target holiday's theme with your email design while still obeying your branding guidelines. Here's an email example from Starbucks:
Red is a typical color for Christmas-themed marketing. Besides, red is as appealing as it is efficient in regard to psychology. This color also motivates feelings of excitement and stimulates your customers to finish their checkout process.
5. Offer Hourly Deals
Having specific deals in certain hours will work best for high traffic stores. Offering special deals will keep your customers stay and curious then come back your site more frequently to get your offers.
There are many versions of this marketing ideas, it all depends on your creativity. However, remember that you should keep your mystery offers more valuable than usual; for example, you can offer an extra discount of 30% from midnight to 6am as this period seems to experience the lowest traffic in your online store.
One thing you have to keep in mind is that keeping in touch with your customers and have them engage in this campaign will be the key factor. Hence, notice your customers frequently and continuously about what are happening in your online store is a must. Things which can be done include: creating a banner on your homepage and popular pages, sending email reminders, promoting hourly deals on social media (like Facebook, Twitter, Instagram, Google ads..)
6. Create Gift Ideas
As Christmas is coming in 1 month after BFCM, most of people will shop to find cool presents to gift. Thus, creating a gift guide will allow your customers (and those who buy gifts for your customers) to find you. As you can see below, about 16.5 million results for gifts for boyfriends this Christmas are found on Google. This shows that the demand of gifting and gift ideas is vast.
And imagine that your blog posts or collections can be found easily on search engines, earning big money this holiday shopping season is no longer big deal.
Along with releasing blog posts or collections about gift ideas, optimizing them for SEO is really important. Also, you can send emails to your subscribers and present those gift guide on your site to attract more customers.
7. Offer a Free Gift
Who doesn't love free stuff? Human needs and demands are unlimited; furthermore, gifting is kind of tradition over this year-end season. Let's offer your customers free gifts in their checkout to encourage them to buy more.
Remember that gifts should either come useful with your customers' purchased products or help promote the items for your online store. For instance, shampoo samples with the similar scent will be the best gift for shoppers who purchase perfume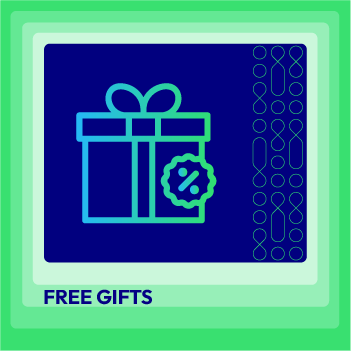 Retain customers and boost sales easily by offering free gifts
Check it out!
8. Extend Your Sale
It is said that longer shopping time is one of most effective methods used to boost sales for any enterprises. Why can sales time dramatically affects your business?
Black Friday is considered to be the best time in the year for any enterprise to increase revenues. Therefore, many businesses, especially online merchants take advantage of this chance to clear all their inventory.
It is reasonable to extend sales day after Black Friday to encourage customers to purchase more. Especially, when people receive gift cards or money as a gift in Friday, they have more tendency to use the money or vouchers to redeem for wishing items.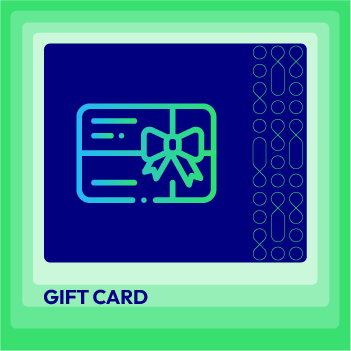 Enhance customer loyalty through convenient and flexible gift card solutions
Check it out!
Once deciding to prolong shopping season over saturday and sunday, you should remember to plan an appropriate discount strategy. For example, gifting can be used on saturday, and discount price can be applied on sunday.
9. Take Advantage of Hashtags
The development of advanced technology enables people to purchase goods more easily and conveniently. Therefore, beside trying to stay active on social networking sites, you also need to pay attention to attach hashtags in your post.
With the function to help web browsers easily identify what kinds of stores are selling the products they want to buy. Therefore, beside some normal hashtags as usual, during shopping season try to include hashtags like #blackfriday, #blackfriday2018, and so on. By using these hashtags, customers who are craving to look for some gifts on the occasion of Black Friday only can reach your store without any difficulty.
10. Create printable gift cards for your customers
Gift vouchers have been increasingly popular in the job market. Because buying a gift certificate is beneficial to both sender and recipient, card offer seems to be much more favourable by many people.
Especially, when buyers do not know what gift to present to their beloveds, a gift certificate is the best option. Therefore, you should equip your store with an extension such as Mageplaza Gift Card extension which allows users to generate gift vouchers.
If you still do not know much about how a Gift Card extension functions and how greatly it contributes to the success of your store, visit the webpage Magento 2 Gift Card extension to find more detail information.
11. Use Transactional Emails
The first impression of a shopper about your brand might be the holiday shopping season, so you need to leave a positive one by interacting with them at every open chance. Leveraging automated transactional emails is a significant part of this strategy. These targeted messages can be generated on certain occasions and reinforce the rapport between you and your buyers.
Account opening: Welcome shoppers to your brand with a lucrative offer.
Order: Send out a purchase confirmation email and thank your shopper with an exclusive extension on a current sale.
Abandoned cart: Motivate your shoppers to complete the order with an extra incentive such as a coupon or limited-time sale.
Purchase feedback: Send out a follow-up email to identify how the shopper was satisfied with their product and to provide other gift ideas.
12. Keep Updated with What's Trending
What is the hot topic on the Internet? We all know the still at-large COVID-19 pandemic, so what does this mean for online customer behaviors?
To make use of this, you can promote products and services that help encourage the stay-at-home lifestyle. A good idea (particularly for beauty brands) is producing DIY content for your audience who cannot go out to get their hair styled, nails, or makeup done. Moreover, you can re-angle this as you stimulate your shoppers to do their holiday shopping in your store.
Along with your sales emails, you can add user-generated content such as tutorials on how your buyers can utilize your products.
13. Consider Your Email Send Times
Your emails only take effect when your subscribers actually read them. Setting your send times can decide whether it's a sale or a buried and forgotten email.
Especially in the next BFCM season, there will be a large number of holiday marketing emails your target audience might be getting from other e-commerce sites. You will need to step up your email sending game, so you can stand out from the crowd.
Learn more about timing your emails: What is The Best Time to Send Marketing Emails?
Final Words
In conclusion, there are many ways that you can apply to your store. Depending on what kinds of goods you are selling, you will find appropriate strategies for your system.
When the development of advanced technology is much more available, you also need to invest more about online marketing to support for your online merchant. To find more information about some helpful extensions, you can visit Magelaza to experience various amazing modules.
Looking for more Marketing Solutions for Magento 2 stores? Take it here!


Marketing Manager of Mageplaza. Summer is attracted by new things. She loves writing, travelling and photography. Perceives herself as a part-time gymmer and a full-time dream chaser.
Website Support
& Maintenance Services
Make sure your store is not only in good shape but also thriving with a professional team yet at an affordable price.
Get Started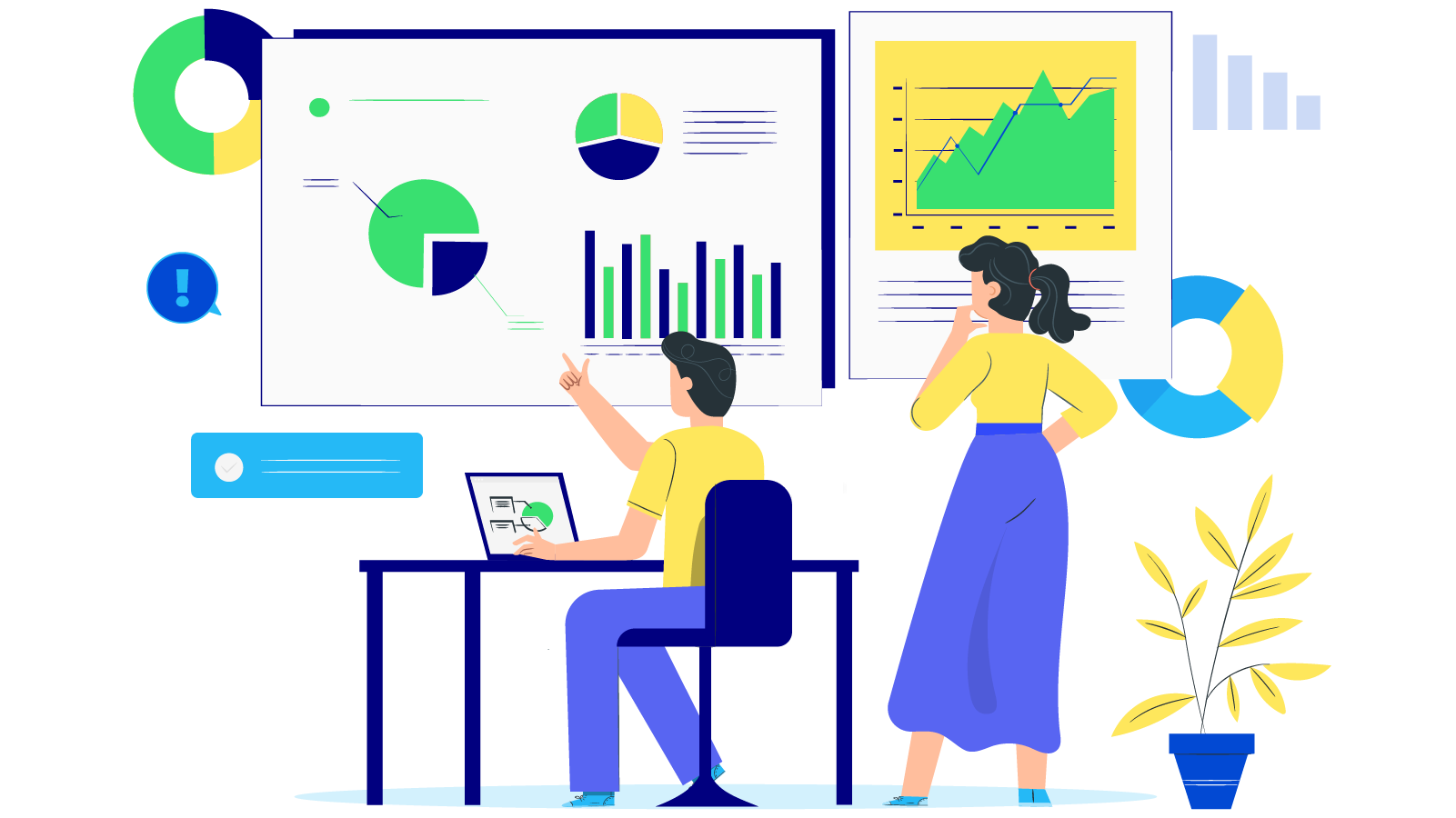 New Posts



Subscribe
Stay in the know
Get special offers on the latest news from Mageplaza.
Earn $10 in reward now!