What is PEST Analysis? How to Use PEST Analysis in Marketing?
Running a business is never a simple or easy task, especially when it comes to making a decision or planning a campaign. Going with your gut is not a thing here, so what to do when you need to make an important business decision? PEST analysis can help, better than you expected - indeed.
Table of Content
What is PEST Analysis?
PEST analysis has been increasingly popular among business owners before launching any marketing strategy. A PEST analysis, an acronym standing for political, economic, sociological, and technological, is an analytical tool used to examine external impacts on the performance of a business.
PEST Analysis Definitions
PEST is an acronym for Politics, Economics, Society and Technology. PEST analysis is an analytical framework expressing the macro environment of businesses that helps your company perceive all the key outside elements which influence your future business.
PEST Analysis Politics
Politics, also known as political factors, often relates to legislative laws. Some regulations and laws on consumers, health, safety, trade and regulatory requirements are considered. These are created by the government and set by legislative leaders. Then, changing these rules is impossible as an individual and breaking them is, obviously, illegal and disallowed.
PEST Analysis Economics
Economic factors are but not limited to, inflation, the recession, unemployment/employment rates and interest rates. Companies can attempt to recession-proof their business, but it's not guaranteed. Neither are the fluctuations in employment and unemployment rates. But they affect the buying capabilities of consumers. And if consumers aren't buying products, no business is safe.
PEST Analysis Society
Like with political factors, most social factors can't be changed singlehandedly. They must be observed and understood in order to sell to consumers. While you can offer items to users, there is no guarantee they will buy.
You must solve their problem first, and that starts with understanding their needs.
PEST Analysis Technology
Technological factors relate to technology issues, complications, and solutions. It deals with everything from cyber-security to manufacturing equipment. Technology is used to market and deliver products. It's also used to address consumer complaints. The company with the best, most agile technology, has a unique competitive advantage.
You must stay up-to-date on the latest technology and be open to utilizing it within your business.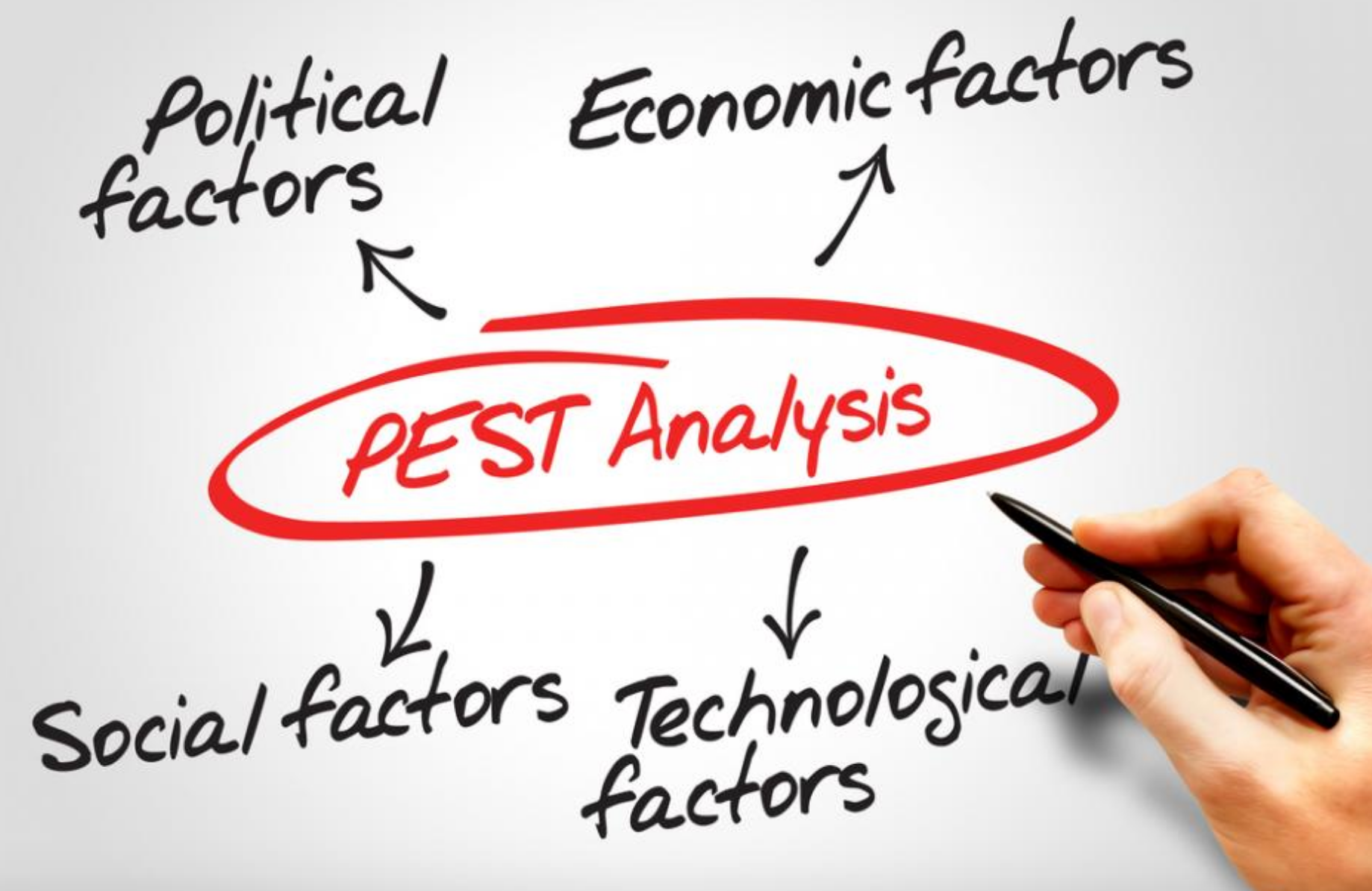 How to Use PEST Analysis in Marketing
As listed in its name, PEST analysis only examines external factors that exert impacts on an enterprise. All contributing factors to this analytical tool play vital roles in making the success of a strategic marketing plan.
For example, if a company fails to investigate social impacts on their product, and the product is not of customer's taste, they probably fail in encouraging people to consume their products.
PEST analysis containing 4 factors which make the acronym for its name is the most popular form of this analysis.
However, there is another version of this analytical tool called PESTLE which includes two more elements: environment and legal factors. These factors are also highly estimated by business doers to be important before generating a marketing strategy. PEST Analysis Examples
Target
Target Co. is one of the leading retail department stores in the United States. They're believed to treat their staff favorably — compared to other department stores — and provide a unique catalog of products to purchase.
We're doing a PESTLE analysis of Target: examining the political, economical, social, technological, legal and environmental factors which affect how Target conducts business.
Political Factors: Ties to China
Target Co. must have a strong working relationship with China since the majority of their products come from Chinese markets. If a conflict between China and the United States arises, it can negatively affect Target's operations.
Additionally, Target's Policy Committee is behind the decision-making for political activities the company participates in. This committee oversees TargetCitizens PAC, which is funded by team members. The Policy Committee decides the use of corporate funds to support business interests.
Target joins associations and contributes to corporations on a state and national level. The company is affected by taxation, tariffs, costs, trade restrictions — particularly when expanding outside of the United States.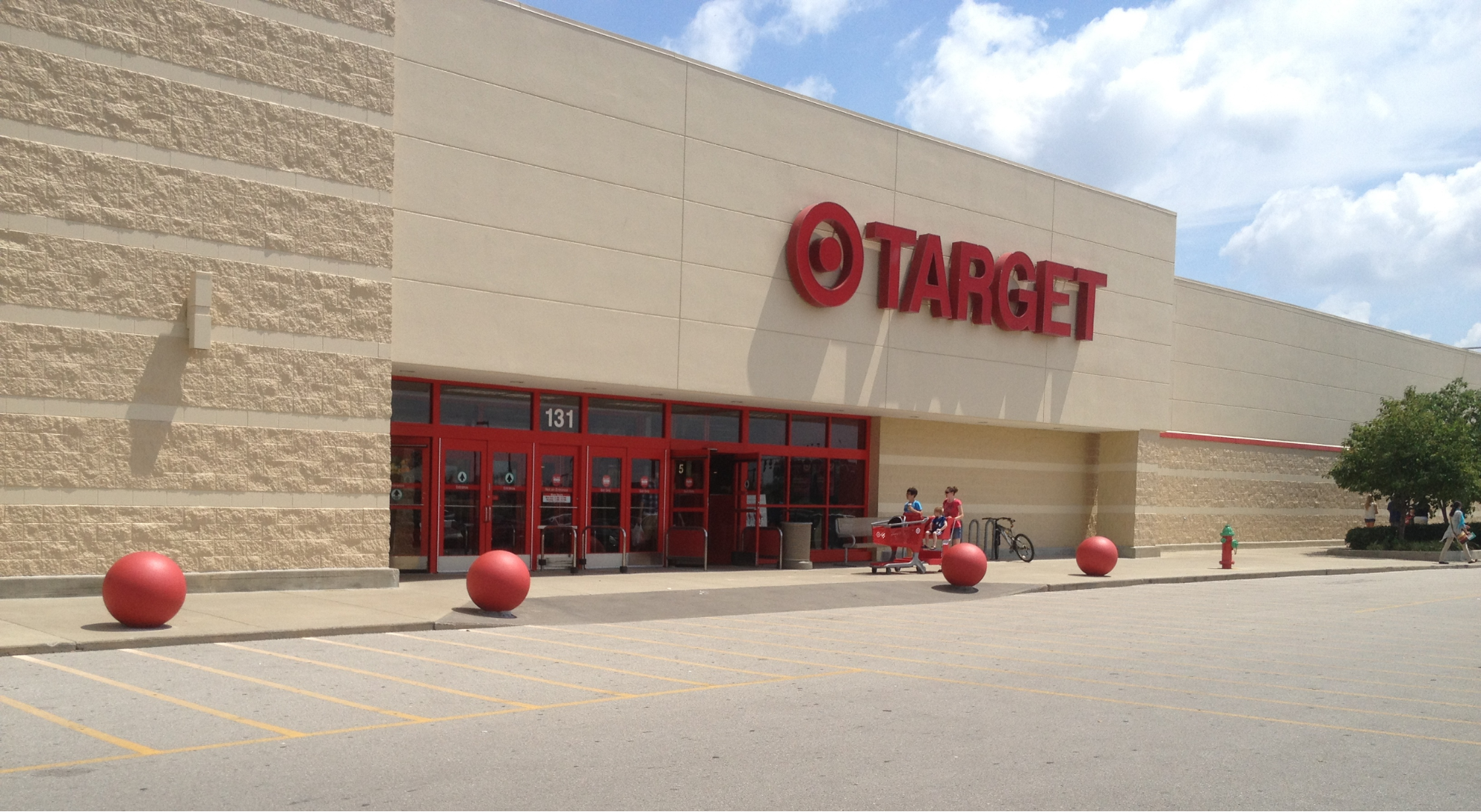 Economic Factors: Billions in loss
Consumers are hunting; they're after the best deals for every product. Competitors, like Wal-Mart, consistently price match and lower product prices. To keep up with the fluctuating demands, Target must analyze prices to stay competitive.
The American economy affects Target, but the company is still a major shopping choice in the United States. Unfortunately, Target didn't fair as well during its northern expansion. Target opened 133 stores in Canada beginning in 2013. But in 2015, Target decided to close the doors of all its Canadian stores, taking a $5.4 billion quarterly loss. Over 17,000 employees were left jobless.
While it was a smart choice to shut down the operation rather than tossing money into a sinking ship, the closures hit Target hard.
Social Factors: Community outreach
Target Co. prides itself on fostering a positive company culture especially since other stores lack in this department. Target also extends its hand to the community by supplying a percentage back to the people. This is one of the reasons shoppers support Target; the way they treat their employees and community rests well for consumers.
Target offers a variety of services. On top of their website giving consumers online access to their catalog, they also offer Target Financial Services (for credit cards) and Super Target. Their products are diverse for many ethnicities. People adore their selection of hair styling products, which provide a diverse selection for African American hair. Target eliminates pain so customers have a positive shopping experience.
Technological Factors: Internet savvy
Target strives to be technologically and social media savvy. They talk to consumers through social media platforms like Twitter, Facebook, Instagram, Linkedin, and Tumblr. They have several Twitter and Facebook accounts for news, trends, and guest services.
User content — reviews and product images — are social proof showcasing the quality of Target's products. And they offer exclusive deals to consumers through print, website, and email.
Target is a great example of a retail chain using the internet to connect with users where they hang out online.
Legal Factors: Contamination
Target may suffer from product recalls and liabilities as they are safety concerns for consumers. They also must be adamant about reducing food and drug contamination from their produce and pharmacy. Additionally, Target must abide by several laws to conduct business correctly. Such as:
Environmental laws
Labor laws
Privacy and security laws
Employment laws
Environmental Factors: Eco-Friendly everywhere
Target offers organic and fresh produce for the health conscious consumers. It requires their manufacturers to follow specific standards to prevent contamination. Target is determined to reduce its waste — electrical, merchandise, and materials. They dedicated resources to cut their operating waste by 15% at the end of 2015. Now they're setting out to put 500 solar panels on buildings by 2021. Currently, 15-20% of energy that Target uses is solar powered. Target has also decreased its water usage by up to 30%. The company set forth to reduce its overall water use by 10% by the end of 2015.
In conclusion…
Target uses a Policy Committee for political decision making. It's backed by team members who help decide which funds to support for conductive business. The state of the economy and consumer demands for inexpensive products determines Target's success. The company has branched outside the U.S, towards Canada, but suffered billion dollar losses for the move.
But they reach out to consumers through various social media channels to provide deals, news, trends, and updates. They meet their customers where they exist online. They also give back to the community and dedicate many resources to cutting waste and being an eco-friendly business.
BEST BUY pestle analysis
Best Buy is a electronic store for gaming, computing, and telecommunication gadgets. This PESTLE Analysis of Best Buy identifies the political, economic, social, technological, legal and environmental factors affecting Best Buy's operations available below.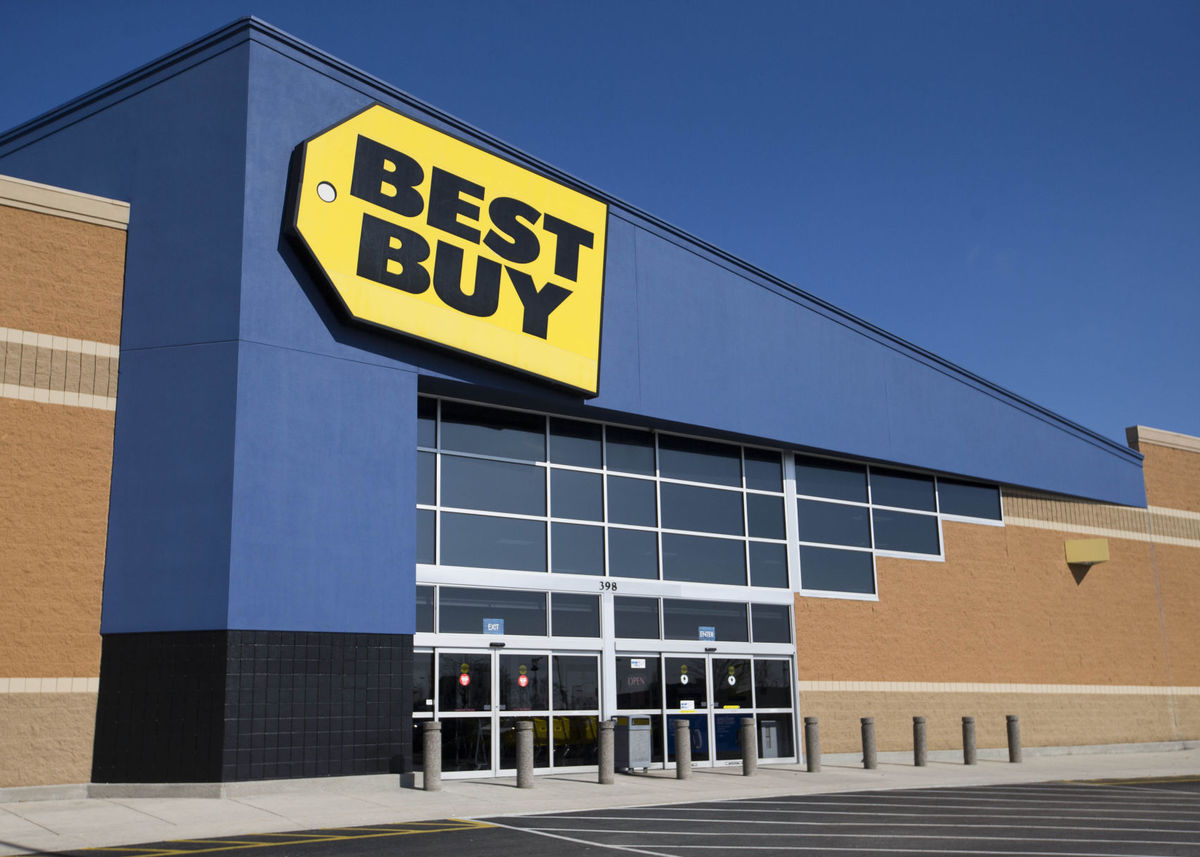 Political Factors: New policies from backlash
In 2011, Best Buy faced backlash from the community. The company, alongside Target Co., backed a Minnesota candidate who opposed same-sex marriage. Because of the negative response, Best Buy revamped their expenditure policies.
They created a committee to promote friendly and important policies that consumers, team members, and stakeholders support. Regarding products, Best Buy is liable for product defects, including warranties and repairs. Should personal injury or death occur from using these products, Best Buy is liable. It can't be determined how much this can influence Best Buy's business processes, but lawsuits tend to lead to complications.
Economic Factor: Luxury issue
The American economy is slowly recovering. But it's still in an uncertain place. And because Best Buy's products aren't deemed necessities, this is an issue. Consumers may consider electronic devices "luxuries" that should be bought only with extra income.
Additionally, Best Buy is primarily a seasonal business. Sales during Black Friday and during the winter holidays are their goal. Primarily in the U.S and Canada.
It makes sense: consumers wait for sales and discounts to buy Best Buy products. But it furthers the impression that these electronics are "toys" to be bought with disposable income.
Best Buy also faces competition in this space. Amazon offers a large online category of electronics with discounts. There's also Wal-Mart; although their electronic selection is smaller, it's a convenient spot for families already shopping for produce or other items. These competitors drive prices down, which can affect which products Best Buy offers.
Social Factors: Added services and foundations
Best Buy offers electronics and price matching options. Consumers buying these products are price-conscious, who compare prices before making a buying decision.
Best Buy offers BestBuy Mobile, a shop for mobile phones, accessories, and contracts. And they have GeekSquad — a team dedicated to fixing electronics, specifically computers, and laptops.
The company also has ties to the community with several grant foundations. Many of the foundations encourage children and teens to build strong educational relationships so they can grow into professional adults.
Technological Factors: Website functionality
Best Buy is a tech-based company.
They supply the most modern, updated, and consumer-loving electronic products. Many products are sold on their online store, so Best Buy uses website encryption for secure transactions. They use further website technologies to develop a thorough online shopping experience by tracking visitor preferences.
The store allows for 24-hour access to newest tech. Some deals are online-only, requiring consumers to shop on the site for big or exclusive purchases. Having the ability to have an entire shopping experience online helps Best Buy update their site to appease consumers.
Legal Factors
Best Buy has faced lawsuits several times over the last dozen years. In 2005 the company allegedly discriminated against women and a lawsuit was filed in California. Best Buy has since updated policies to enhance new and old employee relationships.
The company must also follow liability, labor laws, warranties and environmental laws.
Environmental Factors: Unfavorable image
Best Buy initiated a program called Greener. The purpose is to reduce energy costs, recyclable and disposable waste.They also collect electronic "junk" to reduce waste of small and large electronics.
These are steps in the right direction after the company was involved in Canadian unethical deforestation.
In conclusion…
Best Buy has had a few complications with political and environmental factors. The company faced backlash over a political candidate they backed, forcing them to recreate their policies. And although they strive to reduce waste now, initially Best Buy was demonized for deforestation practices.
They've backed many foundations to promote community growth, particularly with children. That, and adding price matching and a large variety of electronics, has helped their public image.
But they're in an odd spot. Electronics, the bulk of Best Buy's services, are often deemed an extra expense — not a necessity. The economy's recovery impacts Best Buy's services. Plus competition from other department stores puts pressure on Best Buy to challenge the market value of their products.
Related Post
New Posts

Subscribe
Stay

in the know

Get special offers on the latest news from Mageplaza.
Earn $10 in reward now!