What is a Push Notification? The Ultimate Guide for Beginners
The Most Popular Extension Builder for

Magento 2
With a big catalog of 224+ extensions for your online store
If you've got a mobile application, you might have received push notifications at least once.
Push notifications are a valuable marketing tool that helps you stay in contact with your users. However, if you go overboard and use it too often, it can easily overwhelm users and push them to the point where they'll unsubscribe from your site or delete your application. This is obviously something you'll want to avoid.
For anyone unsure what a push notification is and how to create an effective one, we're here to help. By following this guide, you'll know how to use push notifications to your advantage in the next marketing campaigns.
So, let's dive in!
Table of contents
What is a push notification?
A push notification is a clickable message that is "pushed" from back-end server or application to user interface, not limited to mobile applications and desktop applications. These messages can be delivered at a specific time, when users are at a particular location, or as a result of their behavior.
Push notifications are different from in-app notifications (or pop-ups) you might see on a website or in a mobile app. Pop-ups are only activated when you are using the app or website, whereas push notifications don't require the app to be open. Push notifications are an instant mode of automated and direct communication between a site and its end users.
A brief history of push notifications
This form of notification has been around for roughly ten years, first having been launched on iPhones via the Apple Push Notifications Service (APNS) in 2009. Since then, push notifications rapidly became available on virtually every smartphone in the market.
Google didn't choose to stay behind for too long and introduced its Cloud to Device Messaging service (C2DM) in 2010. As a matter of fact, Google decided to take things one step further by releasing a more enhanced version of push notifications in 2013 - rich push notifications. Unlike the original versions, these can include images, videos, and other interactive elements.
Last but not least, Apple changed the game again in 2014 by making push notifications available on the Apple Watch, followed shortly by Samsung, Garmin, FitBit, and other wearable brands. This created an even more intimate connection with the audience, as they could not only be reached on their mobile devices but on their wearables as well.
Types of push notifications
Push notifications, in reality, can be divided by purpose or by device they're sent to. So, in this part, let's have a quick look at each of these in detail.
By purpose, we can separate push notifications into three main types:
System notifications. Holiday discounts or new product features announcements fall into this category. Or sometimes, you will receive a notice requiring you to update your password on a website.
Transaction notifications. This type is often used to notify about events happening. It can be a complete E-commerce transaction (paying for goods) or shopping update about a package.
User notifications. These notifications, if used incorrectly, cause the most trouble and annoyance to users. User ads are utilized to inform about new messages, special offers, or emails from a website. They require users to opt-in (or have an opportunity to opt-out).
While based on the device, there are three major types, including:
Web push notification. Web push notification messages can be sent to users without building an app as they're sent directly to their browsers. This type is mainly used by marketers to boost website engagement and encourage visitors to keep coming back to their website, hence increasing conversions.
For example, if you need to establish more credibility for your E-commerce store via web push notifications, Product review - Photo reviews can help you deal with that. This Shopify app allows you to show two necessary activities on your website:
Purchase (who have made a purchase recently)
Add-to-cart (how many consumers have added a certain item into their carts)
Don't worry about intrusive push notifications, this app shows your website events with an automatic small pop-up at the left corner of your website. And it's all free! You should give it a try now!
Desktop push notification. Unlike the previous type, desktop push notifications appear only on your users' desktops. These notifications are mainly driven by the products that you've installed on your desktop, with the goal of enhancing customer engagement. This type is fairly difficult to set up when compared to web push notifications and require help from developers.
Mobile application push notification. This type is available for users who downloaded a mobile app and previously opted in to receive updates. This technology helps direct users to particular features, share timely updates, and provide brief instructions regarding the mobile app. Like desktop push notifications, mobile app push notifications are fairly challenging to create and require developer's help to be built.
Types of push notification campaigns
Everyone loves receiving hand-crafted notes made especially for them. Customers are much more likely to click on messages that pique their attention and emotions, which means that there are types of push notifications that customers like receiving.
Therefore, let's look at some of the most common use cases for push notifications.
Cart abandonment push notifications
Shopping cart abandonment is very painful. People come to your store, browse through your products, may also add a few items to their cart or wishlist, but leave without making a purchase. How terrible!
The average rate of online shopping cart abandonment is currently at 69.57%. Customers don't want to continue their shopping due to many reasons such as high extra costs, long/ complicated checkout process, slow delivery, or payment issues.
But there is good news - recovering abandoned carts is relatively simple with push notifications, and it's definitely worth the effort.
You can craft a dynamic list of customers who added a product to their cart but didn't complete the checkout process. Each campaign can own custom audiences based on different subscriber properties that you choose. Categorize based on their location, devices, platform, and much more.
Then, try sending them something like, "1 item remaining in your cart. Buy before the stocks run out!" Action-based push notifications give consumers an extra push and urgency to complete the desired action.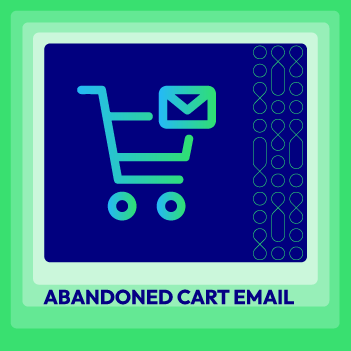 Abandoned Cart Email for Magento 2
Solutions to abandoned carts issue, helping online businesses boost sales and enhance conversion rates
Check it out!
Related topics:
Triggered push notifications
Another effective way to enhance your buyer's experience is through triggered push notification campaigns. With triggered campaigns, you can push a series of automated messages based on real-time data and predefined rules collected after subscribers enter the campaign funnel.
In reality, you can create open-ended campaigns or closed campaigns. A closed-campaign is where you lay out a predefined goal, and after your subscriber completes an action, they exit the campaign. They will no longer receive the remaining notifications in the series.
On the other hand, an open-ended campaign allows you to send a series of notifications without an exit trigger. Once the audience receives all the notifications in the series you have planned, the campaign ends.
Defining the entry points (when the audience would receive what message) will be essential here, because bombarding your users with too many messages might result in the opposite, leading to an increased exit rate.
Promotional push notifications
Let's say you are an E-commerce company, running a two-day sale on your website. How would your consumers know about it? You can't expect them to be there on your website at the right time. If your consumers don't know about these events, no matter how thoughtfully-targeted or well-planned they are, they're not gonna bear any fruit.
For all of your new sales, offerings, giveaways, exclusive or limited offers, you have got to intimate your customers about them and remind them of it a couple of times. You can create a sense of urgency & FOMO to encourage them to be on your website at the right time and make the purchase.
When your customers browse through your website, you can collect a lot of data about themselves, including their product preferences, purchasing power, usual browsing times, etc. By taking advantage of all these data, you can build powerful and tailor-made promotional messages to send to your customers.
More than that, your promotional push notifications could also include anniversary, birthday, milestone offers, geolocation notifications, time-bound sales, and so on.
Intimation push notifications
Your Uber driver is on the way! Mr.A, Ms.B, and 30 others liked Miss.C's tweet! See what other people are talking about in your group ABC!
Remember these notifications that your favorite apps send you?
All these push notifications are types of intimation campaigns. The purpose of this campaign is to keep your audience in the know of events inside your platform, which might not be directly related to them, but can incite them to open the app and check out what's happening.
But there is a fine line between what your users want to be intimated about and what they might consider spamming. So, avoid sending the feel-good type of intimidation push notifications unless your communication doesn't mention a milestone (anniversaries, birthdays, a certain checkpoint reach).
Why should you use push notifications for your business?
Now that you're well aware of the push notification types available to you, it's crucial to evaluate if push notifications can add value to your mobile app or site.
Below are some of the primary reasons why you should make use of push notifications for your business.
Stimulate user engagement
The primary purpose of a push notification is to increase engagement. In fact, push notifications can help you attract more customers at specific touchpoints. Besides, they also help you send real-time reminders and updates that get your audience to engage with your brand regularly, even when they're not aware of it.
Push notifications enable you to keep in touch with your audience in a non-intrusive way by offering timely messages and relevant and useful information, like special offers and rewards descriptions. They also provide an excellent way of getting users to engage in new features and promotions.
An effective push notification strategy can actually boost user engagement by as much as 88%, which can help lower the number of customers who stop accessing your app or website.
Retain/ re-engage users
Many mobile apps have a lot of prospective users who have downloaded the app, but don't use it. Push notifications play a necessary role in turning these inactive users into active ones.
Through notification messages, you can increase your app retention rates by a number of times. By providing your users with personalized offers, thoughtful reminders, and breaking news, you're much more likely to retain users for the long term.
Boost conversion rates
Maybe your users don't block you from sending push notifications, and that's great! The next step, however, is to make sure that they are making purchases, whether in your mobile app, on your site, or in your store.
With notifications, you can trigger immediate purchases. Send your audience informative messages and let them know about limited-time offers or special discounts in your shop. By doing this, you can eventually boost your conversion rates.
You may be interested in: 36 Ways to Optimize Conversion rate & Boost Sales Instantl
Improve user targeting
As push notifications have been around for a decade, there are now more advanced tools for sending your audience the right message at the right time, and sometimes, at the right place. With machine learning and geolocation, you will no longer have to put your push notification success to chance.
For instance, the Starbucks app can identify patterns in a user's behavior, such as what drinks they buy most frequently, thanks to machine learning. Based on that, the app may generate a personalized offer and notify the user of that promotion via a push notification. Likewise, the Weather Channel applies geolocation to inform users of weather conditions relevant to their area.
Gain customer insight
It is undoubtedly true that the best way to get to know your audience is through detailed reporting. Push notifications provide valuable stats regarding open rate and click-through rate to improve your strategies.
5 Tips for creating a compelling push notification
Keep it short and sweet
Lock screens do not offer a lot of real estates, so keep your push notifications short and sweet.
Notification messages with 20-90 characters are proven to see the highest click-through rates. If you find it too limiting, remember you can always enhance your message with rich media, images, and emojis.
Besides, it is not only about being brief, it's also being clear. If you're struggling to convey the message, try to be authentic, honest, and to-the-point. Sometimes the most straightforward words get the job done. For instance, Netflix knows how to delight their audiences with short and personalized messages based on their watching habits.
Craft compelling content
Make sure you create the content according to your target audience. Know what questions your prospects are asking, and put out content that answers them. You can also apply visuals to make your content more understandable.
So, keep the following bullet points in mind before writing persuasive copies for your push notifications:
Create a catchy headline. It will help a lot if you grab attention with a great headline, which convinces the visitors to further read the message. It could be funny, creative, and compelling - anything that would persuade your target audience to subscribe to your push notifications.
Craft a clear and crisp message. It requires you to do more than just tying together fancy words. The message should quickly convey the notification is about, and tell them how they will benefit from clicking on the notification. For example, in their opt-in message, E-commerce stores can mention the updates on special offers and discounts that the subscribers can avail through your push notifications.
Besides, use direct and straightforward language and avoid jargon to make receivers fully understand what you're delivering. And keep an eye out the tone of your message. Be careful of anything that might be offensive or that may come on too strong.
Use social proof. Represent your brand on various social media platforms, and build an engaged audience base. You can provide a link to your page with the opt-in trigger in your profile's bio, as well as run different marketing campaigns and advertisements. Also, it's better to add a statement mentioning the performance of your products or services and satisfaction level attained by existing users.
Use scarcity to create urgency and FOMO. Create a sense of urgency by tempting receivers to click the notifications related to specific actions. Clearly showcase what the users should do next once they intend to get a discount from your website or download a report that you have published. An action-oriented message prompts users to take action. This will get more responses and conversions compared to a normal copy.
A/B test them. You should write two different versions of the same push notifications and do an A/B test. You can discover what version is working well and what isn't, as well as the perfect balance between straightforward and eloquent.
Include a call to action
Every notification you send should have a clear purpose behind it. They should help receivers learn important information, discover something new, or accomplish something easier, faster, and better.
You could have the most visually appealing and well-written push notification ever created, but your efforts will be nothing without a strong call to action. So, how can you write a sufficient push notification CTA?
Think of it as an invitation, not a command. Use colorful verbs that elicit a sense of enthusiasm or positive emotion. And keep the mobile medium in mind. For example, "Check out today's deals!" is a fine CTA, but "Today's deals at your fingertips" is even better.
You should also consider the user segment: Bargain shoppers are much more likely to respond to "Get Your Discount Code," while luxury customers will be drawn to "Treat Yourself!"
Read more: What is a Call To Action? How to Create a Killer CTA Button?
Personalize everything
Why would THIS receiver be interested in your message? What attributes or behaviors do they have that make your push campaign relevant?
Every aspect of your push notification should be personalized: not only copy, but message frequency, delivery time, level of in-app activity, product or content types, and more.
This is where segmentation becomes a crucial part of your push notification strategy. By grouping audiences based on who they are and what they do (or don't do) in your app, you can tailor your message to specific people and goals and prompt them to act.
Measure your push notification campaigns
One of the most exciting things about marketing is you can (and should) measure every campaign that you run. Understanding the efficacy of every initiative you take is essential, because the results will form the bedrock of all your future campaigns, eventually helping you understand your target audience.
In light of this, you can use these 4 important metrics to measure your push notification campaigns.
Opt-in rates: The number of people that sign up to receive your push notifications
Click-through/ Open rates: The number of people that clock on your push notifications
Time on App/ Website after notifications: The amount of time your users spend on your platform, after opening your push notification.
Conversion rates: The number of people that complete a predefined goal after opening your push notification.
5 Common mistakes to avoid when using push notifications
A robust push notification campaign certainly helps increase repeat visits and direct traffic to best-performing content. Sounds exciting, right?
However, many businesses cannot reap all the potential benefits of push notifications due to specific easily fixable mistakes. Therefore, we've compiled here a few common mistakes to avoid.
Sending too many notifications
The most common and damaging mistake from a long-term perspective, which you can make while sending push messages is bombarding your subscribers with notifications. This might look effective in the short run, where you see an overall increase in the numbers. But, overusing push notifications like this will prompt more and more users to opt-out.
Hence, as a thoughtful business owner, you need to understand your audience, their needs, and lifestyles to figure out the frequency of your push notifications. The frequency will vary from case to case, that's why you need to be more selective with what messages you're sending via push notifications.
Not automating notifications
If you don't plan and automate your push notifications, chances are your subscribers will receive them at odd hours, and this may result in friction between your users and your campaign.
Schedule your push notification campaigns for a specific date and time or based on your audience segment's time-zone. Make sure that your audiences don't receive them at odd hours or disrupt their productivity.
Your strategy may differ based on your business nature, goals, and offers. So, you should test out the best time of the day to achieve maximum engagement.
Following the "spray-and-pray" approach
Seeing all of your audience as a homogenous mass is a classic mistake that most marketers have made at one time or another. Keep in mind that users expect and demand high levels of personalization. Not catering to users' preferences will lead to "notification blindness".
There are, in fact, some of the easy ways to fix this mistake and create better segmentation:
Default segmentation. Most of the push notification platforms have available default segmentation. The most popular segmentation includes geo-based, device-based, and browser-based lists.
Geo-based segmentation. If your business serves clients across a wide range of locations, you should send different notification messages based on geographical areas. For instance, if you're a food delivery company, make your food offers specific to geographic regions.
URL-based segmentation. Once your notifications are integrated, the users who subscribed from your page will be segmented based on the URL they came from. You can utilize this data to make your message match with each of your receivers.
Not including expiration
Let's say your customers see a two-day sale for 40% off. However, after a week, they still see the same notification, and they click the notification only to find that the sale is over. That's undoubtedly not a great experience.
It's just one example of a terrible experience resulting from a business not setting expiration dates on its notifications. This simple mistake can lead to dissatisfaction among your audiences and will result in unsubscription.
Therefore, while crafting push notifications, you can choose "expiration time." By doing this, your subscriber will never receive outdated notification messages.
Not tracking the right metrics
As a marketer, we tend to focus too much on immediate numbers. However, if you're only tracking click rates, you will miss out the actual conversions and value created by your push notification campaigns.
Hence, carefully sift through the data in Google Analytics or other analytics tools to find out how many of your visitors, arriving via push notifications, are actually performing those actions. Evaluating your campaigns like this is the most effective way you can truly determine whether push messaging is working well or not.
Suggested reading: Push Notification Best Practices: 7 Questions Designers Should Ask
The bottom line
Push notifications send direct messages to your audiences, enhance your online reach, and connect with them quickly through a single click opt-in.
If you find this guide helpful, share the word with your friends and colleagues, and bring them a step closer to achieving their business goals by using push notifications.
Haley is a content creator at Mageplaza. When not working, she spends time on travel adventures, books, and food tasting. As growing up, she wants to read, learn, and experience more things to adapt herself to this ever-changing world.
Website Support
& Maintenance Services
Make sure your store is not only in good shape but also thriving with a professional team yet at an affordable price.
Get Started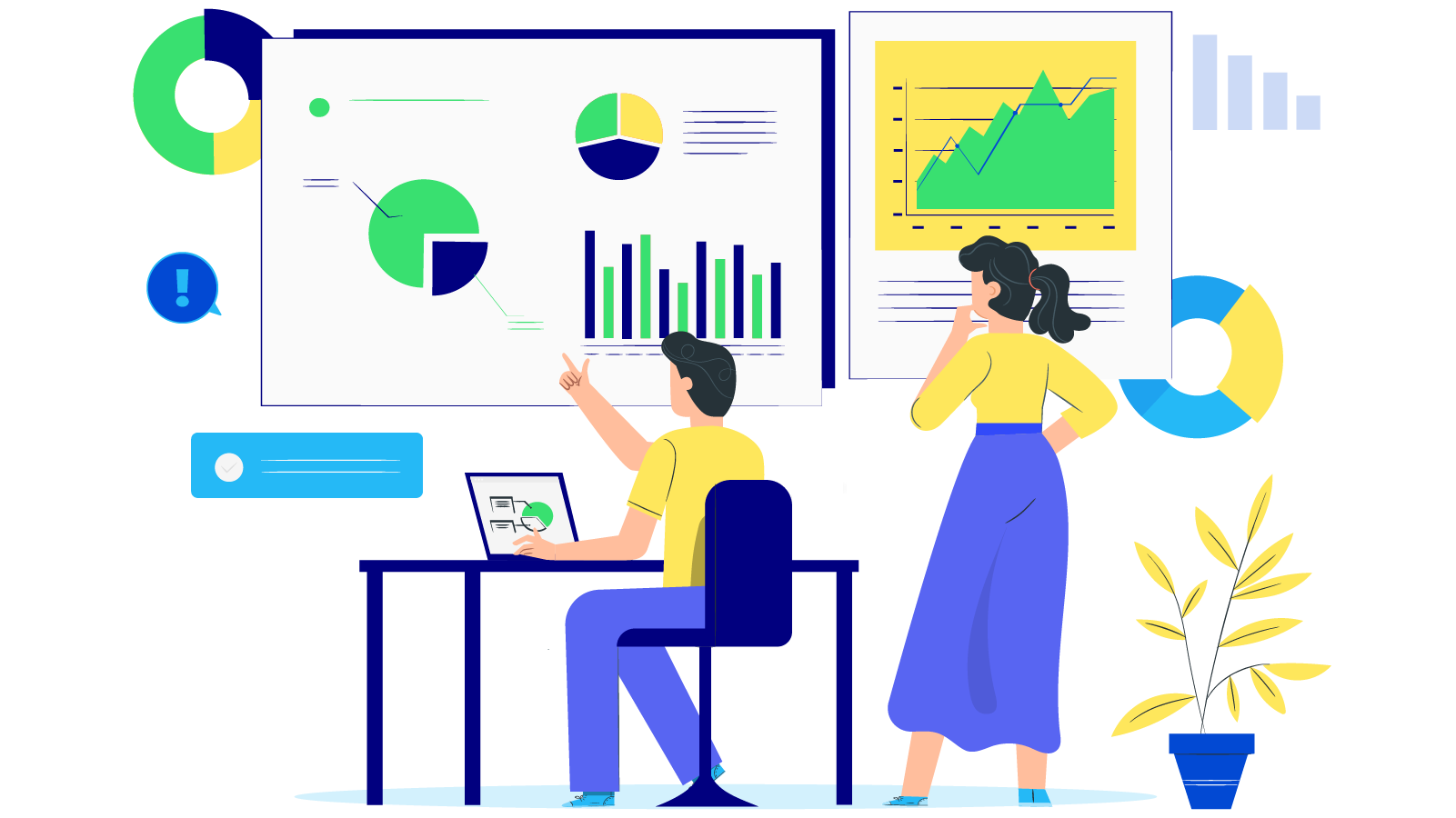 New Posts



Subscribe
Stay in the know
Get special offers on the latest news from Mageplaza.
Earn $10 in reward now!