13+ Best Marketing Automation Tools in 2023
The Most Popular Extension Builder for

Magento 2
With a big catalog of 224+ extensions for your online store
Does your team have more money than time for a lot of repetitive marketing tasks? Does your team want to scale effective marketing channels but one or a few people can not handle all the tasks? Does your team wish to improve the marketing efforts in a defined strategy with better targeting & segmentation? If one of these is the case, marketing automation tools will be a great help and revamp.
According to Google Trends, the term "marketing automation" has been searched tripled times compared to over the past five years. And due to Instapages, 51% of companies currently use marketing automation tools.
In this article, we will share a review list of the best marketing automation tools for you to accomplish effective communication with customers. We will explain why you should acquire a marketing automation tool and the top criteria to consider when choosing a solution.
Table of contents
What is marketing automation?
Marketing automation is a significant process in which you use software to execute marketing & sales tasks such as lead capture, nurturing and management; email marketing; social media; sales-boosting, SEO, advertising, digital marketing, and analytics & reporting.
Marketing automation has been facilitating marketing operations in a vibrant way. Because consumers don't actually find your brand or your salespeople, statistics have shown that they love to learn about the product at their own pace and expect to be reached when they need/want to make the decision. That is actually the meaning and purpose of marketing automation tools.
Why should you use marketing automation tools?
Design professional marketing templates: most marketing automation tools have a collection of pre-built templates that are designed for your specific business & marketing purpose
Make sure every action is triggered in a logical schedule: automation tools assure your marketing actions will be triggered at the right time when you are away for other important tasks without errors and they will follow every workflow you set
Save a lot of time on manual work: time is money. You can reduce tons of repetitive tasks and your employees invest their time on higher-order problems of the marketing campaigns.
Easy to track campaign results: marketing automation tools will measure all the figures and let you know how marketing activities are performing with ease and accurate
Boost revenue: because they help you to deliver the right content to the audiences at the right time, they increase your revenue
Increase ROI: when you put fewer efforts and receive higher-value outcomes, then you get higher ROI
Automation marketing works entirely effectively for both B2B and B2C sectors. For example, with B2C businesses, you will have powerful landing pages, worked cart abandonment emails or effective follow-up email campaigns. With B2B, you can choose the right pool of audiences and know exactly when they are ready to close the deal.
What makes a good marketing automation tool?
Helps you in Identifying the right audiences
Marketing automation tools don't magically help you to tell what is the best audience and what they care about. This is actually your work at the beginning of the business. But marketing automation tools can refine the list of prospects that you have actively draw in before, based on sketches of who you are after.
Marketing automation tools support you in segmenting and distributing the right content to the right audience. A good marketing solution is a tool that can track the behaviors of your audiences such as website visitors, email recipients, newsletter subscribers, social media audiences, etc. For example, pages they land on, the content they read, newsletters they subscribe to, buttons they click on, emails they open, products they view/share/add to wishlist, and products abandoned in the cart, etc.
Assists you in designing the right content
Content is also a cornerstone of any marketing action. That said, effective marketing automation tools are those that have stunning ready-to-use templates for popular content types. For example, if you are using an email marketing automation tool, see whether it provides pre-made email templates that can be easily inserted right into the layout and conveniently customized for specific events.
Another important character creating relevant content and message for every brand touchpoint. If you are using a content marketing automation tool, then it should let you know what are the most suitable topics or keywords for a group of users.
Automatically triggers actions based on schedules and customer behaviors
Triggering marketing is a typical usage of marketing automation tools. Thus, an impactful automation tool is the one that can perform the right action at the right place and time. For example, showing forms on a scroll or displaying pop-ups on mouse hover or click.
In other words, you can design a workflow for the system and be confident that it will perform actions. And because there are a myriad of conditions that you can think of and want to apply to your workflow, you should choose a tool that is fully-customizable or embraces a flexible workflow designer.
Has an easy and intuitive interface
Yes, ease of use is always considered as an essential factor when choosing an automation tool.
First, choose a tool that can visualize any process of your marketing campaign. For example, it can be a sales funnel for your Facebook audiences or free document subscribers. The visualized flowchart benefits your marketing a lot when there is a complex process and whenever you need to show the chart to other members of the team.
Second, the user interface is a worth-to-consider feature to be included in your desirable marketing tool. While the work of marketing research is complicated enough, you will be more pleased with a drag-and-drop design interface whether it's a flowchart, email template or lightbox layout. Besides, look for apps with a user-friendly management dashboard or intuitive reporting. It might drain your energy out if you have to spend hours arranging elements or figuring out how everything works in a chaotic interface.
Provides accurate reporting and analytic
Build. Run. Measure. Learn. This marketing cycle lies right in the implementation of marketing automation tools. As a foundational stage of the process, measuring abilities cannot be underestimated in your choice.
First, it must show important metrics of marketing actions. For example, let's say you are acquiring a sales & marketing automation tool, thus, the report has to calculate page views, form submission, CTA clicks, social post clicks, popup clicks, etc.
Second, if you wish to More advanced, the report can let you know which campaign, email, content type brings you the largest number of contacts.
Another useful feature is email notification. You will need it for updating your team on the sales performance or other metrics such as click rate, open rate, or churn rate.
Supports various third-party integrations
For example, you can import the contact list from files or third-party services to the tool's audience list. This will save you a lot of time in manual tasks.
Therefore, if you want to grow your business with marketing automation tools, you should check whether the tool allows integration with your platform or current third party integrations. Not just basic integration like import or export, if you expect a greater result, you can look for even complex synchronization scenarios. To mention a few, sending the form completion statistics, passing contact details to other apps, or synchronizing business data from one app to the others.
Top 11 Best marketing automation tools
So, based on the key factors we have collected and shed light on, here are the top 11+ marketing automation tools that will help you to simplify and improve your marketing and sales efforts in this year.
AVADA Email Marketing
With AVADA email marketing automation platform, if you are looking for an easy email marketing solution to use, you are at the right place. Avada is a rapidly-growing email marketing platform for marketers that need to automate the email workflow for better results and ROI. Let's see how this tool elevates your marketing automation.
AVADA Email Marketing's highlight features:
Automated email marketing: build email workflow easily with well-designed templates in the library for marketers to quickly apply the content and use it right away (welcome email series, abandonment cart series, order follow up emails, up-sell/ cross-sell emails)
Email segmentation: create smart customer segmentation based on customers' personal details or behaviors on your websites. Plus, you can use pre-made segments (subscribers, post-purchase, repeat customer, engage/ re-engage, win back, exit intent).
Email builder: design your branded emails with an intuitive creator or available templates without IT requests
Automated website popups: conveniently create engaging pop-ups and spin to welcome or motivate about-to-leave customers to stay on your page and continue their journey (exit-intent popups, spin to win)
Avada Email Marketing works intuitively with popular platforms: Shopify (and Shopify plus) and Magento. The tool is designed for small to medium business that requires an easy-to-use but powerful and convenient solution for marketing activities. Built with a user-oriented mindset, the all-in-one email marketing solution can reduce your workloads and lift up your campaigns' targeting and performance.
Price:
Free plan, 1000 contacts
Pro: $ 9/mo; up to 20,000 contatcs
Moosend
Moosend is another premier solution for those who want to get something done quickly. Labeling itself as the "easiest email marketing" ever, this brand has proven that you can utilize the tools without knowing a single line of code.
Moosend's features:
List automation segmentation: you can add unlimited conditions to filter out the right audiences for each campaign
Follow up autoresponders: create a flowchart of emails for multiple purposes such as driving subscriber, cart abandonment recovery, affiliate programs, surveys, or upselling
Email creator: create, edit, and preview emails with hundreds of pre-designed layouts. Preview emails on mobile mode
Landing page builder: a drag-and-drop editor interface that allows you to quickly create beautiful and smart landing pages. You might pay extra fees for this feature
A/B email testing: distinct test a wide range of elements such as subject lines, content, send time, segmentation, and sender names
Reporting: you can compare two campaigns to see which work better on an intuitive comparison page
In conclusion, Moosend is a good choice for its affordable price and an exclusive list of features. You can definitely build impactful automated marketing campaigns with less time and expect to get better results.
Price:
Free Plan
Pro Plan: $10/ month
Enterprise Plan: Custom pricing
ActiveCampaign
Activecampaign has been a robust all-in-one marketing solution for marketers, sales teams, and entrepreneurs for such a long time. From sales to marketing, the tool can help you to create automation workflows that are personalized to each customer. Let's see how you can upgrade your marketing and sales with Activecampaign's features:
ActiveCampaign's features:
Email marketing: send multiple types of e-commerce email such as abandon cart emails, post-purchase emails, etc. In details, here are what you will have if you acquire Activecampaign
Email builder: create tempting emails with a versatile drag-n-drop email creator
Conditional content: add dynamic fields to email layouts to customize the email to the receiver
Conditions: set the conditions for emails based on customers' actions and other information
Split test: test multiple variables to find the best fit for your segmentation
Marketing automation:

Automated nurturing: add score and tags to each customers' interaction with your brand. Let the system automatically trigger actions when customers reach a milestone
Drag-and-drop design: easily create your own workflow for your customers

Service automation:

Integrated customer experiences: reward customers when they perform desirable actions such as leaving a review
Customer behavior tracking: define the good and bad reactions from customers to immediately send a suitable message and prevent bad customer experiences
Activecampaign is well-known for its extensive pre-built automation library from which you can choose the most suitable ones for your campaign. Besides the above features, it also provides a variety of useful tools assisting you in creating a complete customer journey for your any segments. For example, CRM, landing page builder, personalized Facebook ads, SMS marketing, etc. These features will allow you to connect and control all customer touchpoints in one place. Thus, this is a great go-to marketing automation tool for businesses of all sizes.
Price:
Lite plan: from $9/mo
Plus: from $49/mo
Pro: from $129/mo
Enterprise: from $229/mo
Omnisend
Born in 2014, Omisend has incrementally become a popular choice for email marketing. The most outstanding feature of this tool is its focus on e-commerce and convenience for creating essential email types from cart abandonment to driving more newsletter subscribers.
How Omnisend empowers you with its features?
Email marketing: create email template with a powerful and dynamic email builder with lots of impactful elements for making a good marketing email such as scratch cards or dynamic discount code
Automated omnichannel workflow: create omnichannel workflow which includes 3 channels (email, SMS and web push notifications). Connect with customers via these channels synchronously
A/B testing: test the Sender's name and subject line only. Choose which is the best message that makes your customer open or clicks
A/B test split in Automation workflows: test multiple variants in the automation sequences such as content, sequence of messages, send time and so on. Find out the best journey for your customers.
Sign-up form creator: design landing pages, pop-ups, sign-up box or wheel of fortune to excite and interact with customers
To sum up, if you are in the entry-level or your industry needs only basic automated marketing for typical customer journeys, Omnisend will definitely please you with its user-friendly and easy-to-use interface. With the 4.6/5 rating on G2 and 4.8/5 on Capterra, Omnisend will not let you down. On the other hand, if you are looking for a more diverse solution with a larger range of selections, for example, more pre-built templates and campaigns, you might need to switch to a different complicated tool.
Price
Free plan $0
Standard: from $16/mo
Pro: from $99/mo
Pardot
Being a product of Salesforce, Pardot embraces powerful and scalable feature sets that are specifically designed for B2B businesses. It provides a full solution to marketers and assists sales & marketing activities of all stages. Placing emphasis on creating meaningful connections between the brand and leads, Pardot has become one of the leading solutions in the area. If you are running a B2B business, this could be your significant tool.
What are the powerful Pardot's automation features?
Lead management & generation:

Lead management: build the journey including triggered actions based on customers' interactions with your brand on multiple channels; use the score to qualify customers for your salespeople; create automated segmentation rules based on rules; craft personalized content and display targeted offers on your website
Lead generation: build landing pages (with pre-built templates); create smart forms for collecting information (with drag-n-drop creator); integrate with Google AdWords to calculate ROI; analyze keyword performance; schedule social posts to multiple platforms in one place, track prospect interaction with social campaigns

Email marketing: you can create a myriad of personalized email templates with an intuitive email builder; place these emails on versatile sequences where every trigger is set up based on the journey you want your customers to experience. You can also do A/B testing.
Sales alignment: let the sales team easily create mini campaigns for customers; let the team keep track of all prospects actions in one consolidated dashboard; track all actions of prospects related to the brand
AI-powered marketing & sales automation: provide out-of-the-box features that gain you an understanding of prospects to make the best decision that what, when, and where to outreach/ motivate them
Overall, Pardot is a powerful end-to-end and all-in-one marketing automation software, which covers and streamlines every aspect of your marketing and sales process. The platform can handle everything from social media, email marketing, account-based marketing. This is surely a good option for large companies with larger marketing and sales operations.
Price:
Growth plan: $1,250/ mo; 10,000 contacts
Plus: $2,500/ mo; 10,000 contacts
Advance: $4000/mo; 10,000 contacts
Premium: $15,000/mo; up to 75,000 contacts
Sendinblue
When launched in 2012, Sendinblue positioned itself as a solution for small-to-medium businesses' problem: automating email marketing on a budget. At the moment, it is still a feature-wise solution that is exploited by a lot of companies.
Are you curious about its features? Here they are:
Email automation: create automated workflows to send newsletters or other kinds of emails. Workflows are built by specific user behaviors such as email opens or clicks, etc.
A/B testing: you can test two types of variation in your emails which are subject lines and email content to define which work best for your targeted audience
SMS: send personalized SMS messages. You create the SMS templates with attributes and Sendinblue will send SMS to customers including their personal information.
Automated workflows: automatically create audience lists based on demographic, user behavior "(email opened, clicks), and lead score. This feature is really out-of-the-box as will help you to speed up your testing process to find the optimum funnel
Transactional emails: this is a key feature of Sendinblue. Design emails especially for interaction with customers around transactions such as password recovery, order confirmation, shipment notifications, etc.
In closing, if you are a small business or solopreneur, you definitely need to try some features of Sendinblue. If you find these features are effective for your marketing, stay with it until you want to scale up and need more complicated CRM or automation features.
Price:
Free: unlimited contacts
Lite: from $25/mo
Premium: from $65/mo
Klaviyo
Klaviyo is another popular name in the marketing area. Serving as a multi-channel marketing automation tool, according to many users, the tool is well-known for its precise interface and operation. Klaviyo positions itself as an email marketing and SMS marketing platform for e-commerce, which means you will see a lot of personalized and optimized features when creating emails and SMS with it.
So, What are Klaviyo's important features?
Email automation: build automated email flows with triggered actions based on behavioral data (email click, pop up click, cart abandonment, etc), customer data (birthday, gender, location, etc), and integrated data (tracking system, helpdesk services, etc.)
A/B testing: test the subject lines and content for refining your emailing and optimize the send times
Email segmentation: out-of-the-box features. Segmenting emails based on
A myriad of well-designed pre-made templates:
Klaviyo is well-known for its convenient and robust segmentation, customization, and personalization when creating automated sequences. You will rarely find blocks or problems when working with the workflow, email, form, and landing page builder of Klaviyo because their development team knows the users very well. Klaviyo receives a 4.6 rating on G2 and a 4.7 on Capterra.
Price: no plans. Charge for email contacts and SMS messages
Keap
Keap is another leading automation tool in the market for small-size-businesses. The tool impresses users by its powerful and flexible automation features which help to guide your leads down to the sales funnels. Let's see what features Keap provides us to save time and improve the marketing results.
Keap's marketing automation features:
Automated workflows: build create a workflow to nurture and stream customers toward the sales funnel "When and then" templates: easily create workflows with detailed conditions based on customers' actions ( clicking on a link, visiting a page, etc.)
A/B testing: test multiple email variables to find the most suitable usages (test subject lines, formats, CTAs, and more)
Sales pipelines automation: use stages, score and tags with a threshold to design the most suitable journey for all of your leads
Overall, Keap - a long-standing provider in the field of automation, has delivered such stable and efficient services to users. Keap actually made essential marketing automation for all e-commerce businesses, at the same time, kept the solution interface extremely lean and user-friendly. Keap receives a 4.1/5 score on both G2 and Capterra.
Price:
Go plan: from $79
Pro: from $149
Infusionsoft: from $199
Wigzo
Wigzo is a SaaS-based and in-class personalized marketing automation platform to power up your e-commerce and retail brand at scale. It is a full-fledged customer data platform that helps e-commerce enterprises automate their customer engagement through different touchpoints via SMS, Email, On-site, WhatsApp, In-app, and so on.
Wigzo's marketing automation features:
Mobile notifications: Skyrocket engagement with personalized mobile notifications.
Personalized notifications: Boost your website's traffic with personalized notifications. Drive more visitors to checkout with 'Nudge' and create personalized onsite and browser notifications and offers. Minimize your e-commerce site's bounce rate by setting custom exit-intent nudge or messaging that triggers when a user is about to leave the window or your website.
Onsite behavioral nudge - Discover and engage your anonymous site visitors based on their behavior with an onsite behavioral nudge.
Email personalization: Deliver personalized emails triggered at the right moment with the right content.
Conversations: Rope in your live chat, WhatsApp, Instagram, Facebook, and SMS conversations. Wigzo allows you to send automated replies to your customers for customer support on these platforms.
SMS and RCS marketing: Deliver relevant and timely SMS notifications based on user identity and real-time behavior.
Magic Link: Wigzo's Magic Link is a simple 2-step opt-in that allows e-commerce brands to convert social media visitors to SMS subscribers.
Whatsapp: Wigzo can help you increase your sales by 60% by recovering abandoned carts, personalizing communications, pushing e-commerce sales, and managing end-to-end customer communication on WhatsApp.
AI-based segmentation: Wigzo's RFM segmentation creates effective customer segmentations with purchase recency, frequency, and monetary values.
Voice: Leverage the power of voice for enhanced customer engagement and conversion. Send hyper-personalized voice call campaigns on the go to your customers.
Price: Starting from $80/month.
WebEngage
Are you looking for a multi-channel marketing automation platform? This can be a promising candidate. WebEngage helps you to connect every touch of your brand with customers and turn them into sales.
This tool presents a lot of awesome features. Let's see:
Email automation: create email with a custom template builder and studio. You can add images, videos, texts, and much more to the emails. Also, Webengage allows you to insert personalized data to emails such as recommended products, or other data from the CRM
Web overlay designer: create multiple personalized website popups to engage with and move customers forward on the shopping journey
Mobile marketing: use push notifications to recommend products, cross-sell, upsell or re-gain sales. Create in-app messages with custom fields. The system will fill in the personal information and send it to customers when they are interacting with your brand on mobile devices.
WhatsApp marketing automation: connect with customers via WhatsApp and help them with product learning and send offers to keep them in loop
Facebook remarketing: find promising customers on Facebook and present them with propelling ads or messages to take them to your online store
Altogether, if you are looking for an affordable tool with dynamic features for engaging with customers from multichannel. This tool might be what you are looking for.
Price:
Solo: contact to get price
Band: contact to get price
Choir: contact to get price
Orchestra: contact to get price
Act-On
Act-On is another name of highly-evaluated marketing automation tools, especially for beginners in the market. With good and basic features, the tool can guide users to get familiar with automated marketing tools and methods.
Let's look at high-point features that are highlighted by users of Act-On:
Automated data management: help you to collect data from multiple sources and channels such as a webinar, survey, whitepaper, website, social media then analyze them to anticipate customer behaviors
Automated marketing program: build workflows with a lot of conditions and touches to deliver customers a great journey and boost sales at the same time
Automated messaging: send messages based on event-related-triggered activities of customers
Automated lead nurturing: generate a dynamic lead list based on various criteria such as job title, engagement or
Social media marketing: create, curate, and schedule social posts all-in-one-place. Listen to your social media's audiences and analyze data collected
In brief, Act-On can supply your basic needs for marketing automation at the beginning of your business. It's interface is intuitive and easy-to-use for an entry-level team. Also, it's a grab and go tool and quick for creating and running your marketing campaign anytime.
Price:
Professional: from $900/mo
Enterprise: from $2000/mo
Marketo
Marketo is a robust marketing platform from Adobe company. Being one of the biggest names in marketing automation, Marketo provides solutions to businesses of all sizes. Specialties of Marketo range from email marketing, personalization advertising, content created by AI, social media, etc.
Here are outstanding marketing activities that this giant covers:
Marketing automation: build, automate, and measures workflows across multiple channels
Account-based marketing: drive and engage most significant accounts from various sources using AI
Email marketing: create, automate, follow up customers to recover abandoned cart, upsell or cross-sell
Mobile marketing: engage customers on their mobile devices to ramp up the purchasing cycle
Social media: connect with social media platforms to make it easier for customers to log in or share your products to their networks. Target the right audience based on their interest, intent, and more
Digital ads: personalize ads for potential customers through multiple channels to increase sales
Web personalization: response and interact dynamically with website visitors
AI-powered content creation: recommend the most relevant content based on popular web journey, personal interest, measured content performance, etc.
Sales Engage: identify the most promising prospects and optimize the sales pipelines
As you can see, Marketo is quite overwhelming for small or new businesses that haven't actually defined their marketing as a revenue driver. For instance, if you are looking for an "email marketing automation tool", then learning to use Marketo might not be a well-suited tool.
Price:
Select plan: contact to get price
Prime: contact to get price
Ultimate: contact to get price
Hubspot Marketing Hub
Founded in 2006, Hubspot has become a popular name in the marketing realm when we talk about inbound marketing. Hubspot Marketing Hub is a marketing management and automation solution that helps companies to streamline their sales funnel as well as elevate marketing activities' effectiveness. Let's take a look at this well-known tools' feature category and see what you can do with it.
Hubspot Marketing Hub's outstanding automation features:
Content optimization: optimize the content of multiple marketing means such as landing pages, blogs, etc.

Blog creator: easily create, edit, beautify and schedule your blog posts
SEO recommendations: get automated SEO advices to optimize your website for SEO

Ads tracking and management: automatically route the leads to the right track and salesperson. Make sure no leads slip through the cracks
Email marketing automation: create personalized automated workflows to attract audiences and get leads. Set up the email workflows based on customers' actions (submit a form, view a page, click on an ad) and customers' information (pageviews, email/social media clicks, etc.)
Chat: create personalized chatbots that make highly engaging conversations with your customers. These bots can perform certain tasks such as qualifying leads, booking a video call, or answering popular questions.
Overall, Hubspot Marketing Hub is a good solution for both marketing teams at the start and medium level. For the starter level, you can take advantage of Hubspot's blog creator to build a solid cornerstone for your inbound marketing and SEO. At a higher level, you can entirely use the workflows builder to tailor the customer journeys which work best for converting and boosting sales. However, the SEO feature is available in the Pro plan only, which will cost you $800 per month. This could let a lot of users down because the plan is quite high-priced for a number of newcomers.
Price:
Free plan: $0/mo
Starter: $45/mo
Professional: $800/mo
Enterprise: $3,200/mo
LeadSquared
LeadSquared is an end-to-end marketing automation tool for businesses of small to medium sizes. The tool mostly focuses on single usability but it could help businesses a lot. In most cases, you will find this tool extremely useful for drip marketing campaigns. With basic and advanced email marketing features, LeadSquared sure will help reduce a great amount of time and effort in one of the most important marketing tactics. Let's see what is included in this package.
LeadSquared's highlight features:
Marketing automation: can be called a workflow builder. Create a prospect workflow to tailor the successful customer journey. Take one lead from the beginning stage to the ending stage. The communication is across multiple channels (emails, SMS messages, social, and more)
Action trigger: trigger actions based on customers' action, for example, visiting a pricing page or opening an email but there is no further action
Lead & prospect segmentation: segment leads based on collected information such as their demographics profiles, interested products, wishlist products, …
Recurring communication: set up recurring emails for customer events. You can nurture your prospects or customers in this way
Besides, LeadSquared supplies a powerful sales automation & management system, which allows users to set up automated sales workflows to avoid leaked leads and boost conversion. In sum, if you are seeking a simple but powerful tool for your email marketing campaigns, this possibly be a compromising solution. The tool receives a 4.5/5 score in G2 and 4.2/ 5 in Capterra
Price:
Basic plan: $ 200/month; 10000 contacts
Standard: $ 600/month; 50,000 contacts
Enterprise: $ 1,800/month; 200,000 contacts
Choose the right marketing automation tool
Your selection should be based on your marketing and strategy priorities. None of these marketing tools mentioned above provide every feature that you might need. But, all of the tools embrace the most essential marketing automation features that are workflows creation (with tag, score, and "if/then" conditional statement) and marketing assets creation (email, landing page, form). Because with these elements, you can create an automation system of your own, then you can enrich your customer database from data collected from automation campaigns. The more understanding you get about your customers, the more effective your marketing tactics you carry out.
This is the end of our sharing, hope that you get valuable recommendations for your marketing automation selection!

Marketing Manager of Mageplaza. Summer is attracted by new things. She loves writing, travelling and photography. Perceives herself as a part-time gymmer and a full-time dream chaser.
Website Support
& Maintenance Services
Make sure your store is not only in good shape but also thriving with a professional team yet at an affordable price.
Get Started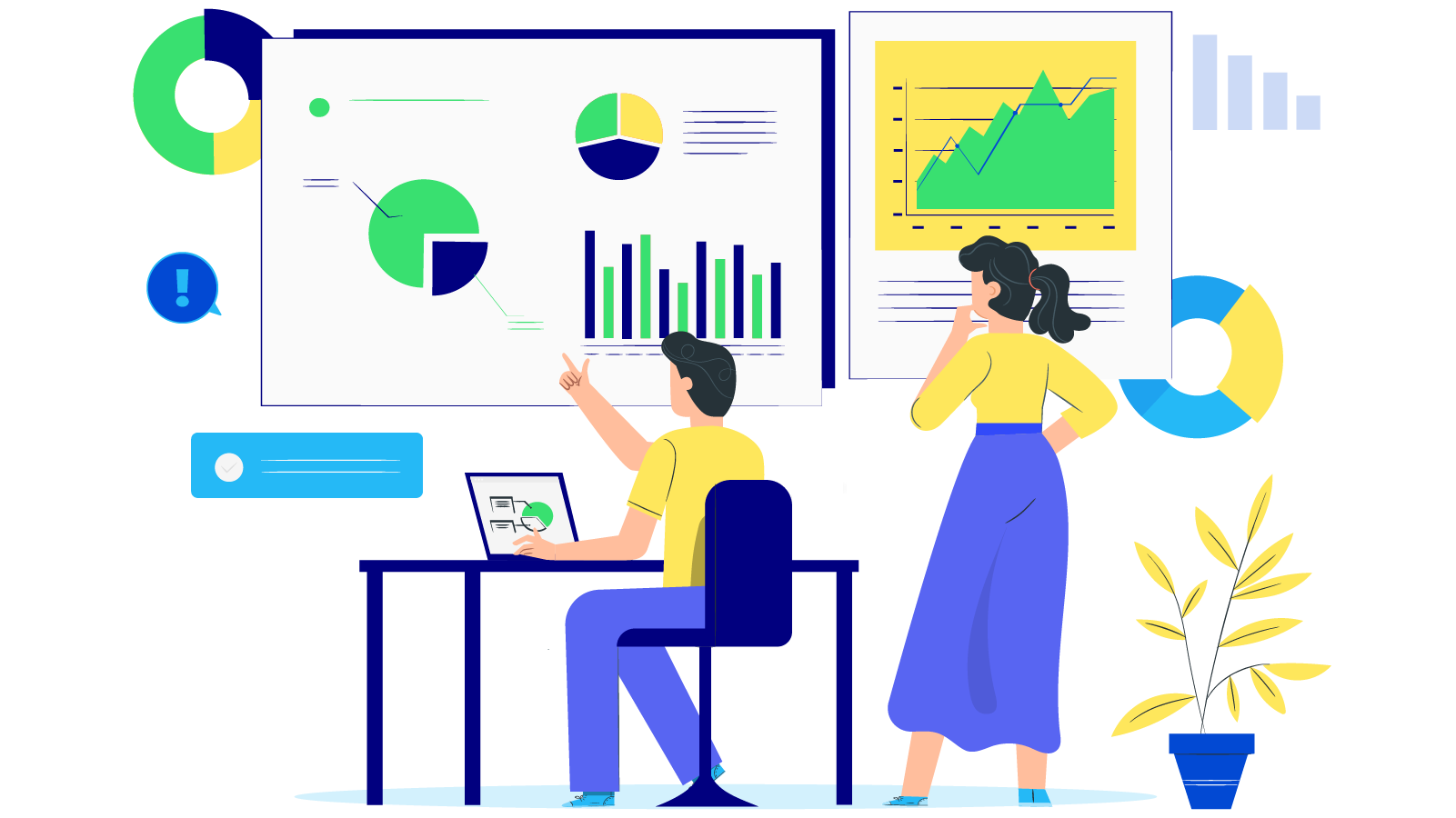 New Posts



Subscribe
Stay in the know
Get special offers on the latest news from Mageplaza.
Earn $10 in reward now!