What is B2B Marketing Funnel? How Does it Work?
The Most Popular Extension Builder for

Magento 2
With a big catalog of 224+ extensions for your online store
Do you know that 54% of B2B Marketers see creating engaging content as a top content marketing challenge. So you may not need to worry that you are in the minority. The process of matching the audiences' needs with content takes a lot of time, money, and resources. That's why we need a scientific approach to generate good results effectively. In this article, we will see how a B2B marketing funnel works and its implementation in every marketing tactic.
Learn more: What is B2B and B2C? Differences between B2B and B2C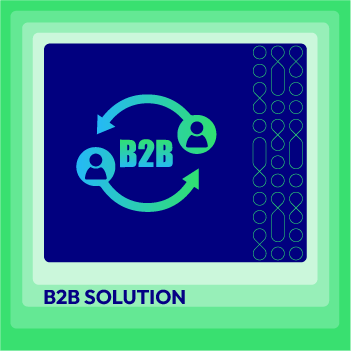 Discover Magento 2 B2B today and bring your wholesale business to the next level
Check it out!
Table of Contents
The definition of marketing funnel
You may hear this term several times in the business world. Virtually, a marketing funnel is used widely in any company within all industries. It originated from the 19th century when E.St. Elmo Lewis introduced a theoretical model that maps a customer journey from the moment a brand appears in awareness of customers to the purchase.
There are five stages of this journey:
Awareness – the customer is aware of the existence of a product or service
Interest – pay attention to a product
Desire – aspiring to a particular brand or product
Action – decide on choosing a brand or product
As observing the customer journey, a marketer can develop a suitable marketing action plan to cater to customers' conceivable needs.
The importance of marketing funnel
A funnel is just a map that includes all prospects. Try to imagine that you are a giant looking at this map, locate right away where each individual is, the condition where prospects are standing, what they have experienced, what are waiting for them at the next destination.
As you do all the time, questioning yourself these four essential questions in every step you make while doing marketing:
Who are your prospects? To assure who you are targeting, this stage can waste time, but it will pay off at the end of the marketing project
What to offer your prospects? After drawing all customer personas, here they come many ideas about contents, products or value that match prospects' needs or wants
How to offer your prospects? You know who your future customers are and you also need to find out which channels (social, press, ect. you can name a few) to literally "meet" them
When to offer your prospects? When all resources are on set, you must choose the right time to send them out
However, even when you get answers for all the questions, you are not sure: Whether the four answers are suitable for each other - The marketing funnel shed light on the suitability of your answers.
Thus, if the answer to those four questions is still ambiguous, check your marketing funnel. The more accurate marketing activities are, the higher the ROI (Return on investment) is. As a result, you can convert faster and frequently.
Break down each stage of B2B customer journey
In the previous part, you can get the idea of why you need a good marketing funnel to be on the right track with your customer journey. In this chapter, we will talk about the natural flow of a B2B marketing funnel with the main activities of your prospects in each stage. Based on which field you are in or model you are using, there can be 4 to 7 stages with different names.
However, we mention four main phrases that need to focus on:
Awareness: This stage begins the moment a prospect hears or knows about your brand. Perhaps, they come across your Tweet, read your article on Linkedin, hear good things from a partner, see your brand name on a search engine result page, or get an email from your sales team. P
Learn more: How to use LinkedIn for B2B marketing
Particularly, B2B customers mostly understand their problem, so the high chance is that they work flat out to find solutions. No matter how they happen to know your business, your brand image plants a seed in their mind. On the one hand, you cannot control the spread of your brand image. On the other hand, you can actively build helpful content to attract your target audiences.
Interest: After your brand name has appeared on their mind, depending on the value or the interesting level of the content, the interest stage is coming up next. Maybe potential customers absorb more of your content, click in the link leading to your landing page, search your brand name on Google, leave their phone number or email to receive ebooks or newsletters, etc.
Usually, in this stage, they have sent a signal that there could be something that could exist between them and your brand. This stage can last from some minutes to months or even years. It can happen right after the first stage or not because at the same time, there could be a lot of information coming to your target audiences.
Evaluation: Usually, once your potential customers have reached you, which means they want to understand about your brand and head to a business relationship or a deal. There will be a few competitors that offer the same services or products as you do.
Your B2B prospects will go through this stage in a very rational way, they will put all candidates on the table and compare them together. Hence, you clarify your product or services' usage or effectiveness to their needs, sharpen your advantages, tailor a detailed plant that offers solutions to their problems, or give more insights into the pricing options. This stage frequently requires a significant amount of negotiation or measurement.
Purchase: So, it takes a while to get your B2B customers to this stage. Now they have trusted your brand and understand what you're gonna do to leverage their business. Especially, long-term commitment or relationship is such a premier purpose in the B2B sector. If you keep supplying high-quality products or services, your already customers will keep coming back for other deals. In a brighter future, they will recommend your brand to other businesses. This lead-generating source will become an ultimate weapon in your strategy.
These above stages cover almost the outline for a classic marketing funnel. You can apply this outline for your customized B2B internet marketing agency funnel based on your own sector characteristics and principles. Keep in mind that identifying which stage a prospect is on is very important.
Utilize B2B marketing funnel to maximize conversion rate
In this chapter, we will see which actions needed to successfully lead customers from the very first stage to the last stage of the B2B marketing funnel. Marketing tactics or activities of each stage very often can differ from business to business. However, we will see the essential tactics that almost every B2B business needs to plan for a significant ROI. Here are three main action levels due to the marketing funnel.
Top-of-the-funnel B2B marketing level (TOFU)
As it has the alternative name that is upper-funnel marketing, all marketing actions in this level aims at getting prospects to the funnel and arouse their curiosity about your brand.
Sometimes, you may not need to strictly limit your prospects in this stage because it's possible that the number of your target prospects can be larger than the number you can anticipate. However, it depends on whether the activities consume budget or not; you still have to project a fixed group of potential customers.
Then when it comes to the initial stage, the touchpoint is very important. You might need a hand of your digital marketing team to display your pieces of content at the good places.
In the century of digital marketing, B2B business will not be an outsider; these starting points are likely on search engine result pages, search engine ads, blogs, and social media. By these tools, B2B marketers can create or access a wide range of content topics and forms which are valuable with most of your target audience. We can name a few activities that have been successfully generating leads for B2B enterprises; they are:
Search engine optimization
Pay-per-click
Online ads
Content marketing
Inbound marketing
Direct emails
Webinars
E-books
etc.
At this earliest marketing level, the content that you provide to audiences doesn't need to mention your product directly. But the purpose of B2B marketers is not to create audiences' needs but understand them. Your potential customers can be in one of these following conditions:
Have not addressed the problem yet
Have already address the problem but haven't named them clearly or been still ambiguous about them
Have known the problem thoroughly but haven't found solutions
Have known the problem thoroughly, have found solutions but haven't chosen a solution provider
You may need to confirm what your audiences' condition is before drafting the outlines for your piece of content. Thus, with each target audience group, you will know which content to create.
Remember to assure that the topics you deliver are relevant, helpful for audiences, and especially interesting. They should be general enough to include a number of audiences but specific enough about the right pain point.
The process can be stressful and a long run to almost marketers, but it's worthwhile if you have a clear, solid goal and concrete data. You will want to invest in evergreen materials that work as lead generators for a long time, and consequently, you can get a good reputation as a result of all efforts to raise brand awareness. Use a project collaboration tool with content creation functionality for team alignment and marketing funnel-aligned content creation.
Middle-of-the-funnel B2B marketing level (MOFU)
This marketing level falls into place when your brand has successfully met the B2B prospects somewhere in their journey and somehow turned their attention to itself. Right now, you have broken the ice between your brand and your target customers, which are now leading, the very next step is to dig deeper into the problems and be substantially more of "customized experiences."
Thus, on the one hand, the purpose of this stage is to make every lead relaxingly see themself in the picture that you have created, no more no less. On the other hand, you have to show lead your solutions to solve their problems - this is the essential part that helps you to convert.
Compared to the previous level, this level will seek deeper into the problem's root because your leads are now very close to your solution. Keep aligning the pain point with it; you will not drop potential customers at this step.
As mentioned above, this level is all about "customized experiences" so try to make target customers really "experience something" with your products. You can tap into your creativity to come up with any "action" that your potential customers can make with your brand. These actions can be:
Download a report of marketing channels
Install a trial extension to use for free
Do a quiz right on your site to win a free edition of your product
Answer some question to receive a draft plan
etc.
When your leads are interacting with your brand, you can explain the product's detailed key features with direct benefits.
At the same time, in the content you deliver, what your B2B customers also want is proof. In other words, they will ask "How is this solution applied to my business?" and then "How to make sure that this solution will work effectively for my business?". Yes! B2B prospects need evidence. Thus, your effective marketing means should be:
Emails
Case studies
Surveys
Reports
White papers
Testimonials
Trial products
etc.
The result of these methodologies will come to you sooner than that of the previous level, as any action of your potential customers can now be recorded.
Lastly, because leads interact more and more with your brand, you can assess the performance of your methodologies at the previous level and also this level.
Thus, by this level, you have collected enough data from various campaigns, gathering useful information. Let's say which the most engaging types of the topic are or which kind of keywords your audiences use to find your brand most, and other important demographic characteristics. These findings are totally data-proof, and they will help marketers to timely adjust the strategy.
Bottom-of-the-funnel B2B marketing level (BOFU)
If the two previous levels contain a lot of content and actions corresponding with the wide range of target audiences, this level retains only influenced customers. They are now attracted by your brand, understand your solutions, convinced by your evidence & proof, and just 1-step-away from the deal.
The high chance is that at the same time, there are a few brands on the table, and your prospect has to choose one amongst them. Hence, the purpose of this level is to push the decision-making to trigger a purchase.
In other words, while all the key features have already been presented at the earlier ones, it's all about creating a companionship.
Look carefully at very specific questions or confusion of prospects about sales policy, pricing, warranty, bonus, discount, etc. These service-related factors have a considerable effect on the final decision when some rivals offer the same features as yours.
Also, following-up will be a supreme skill at this level in case your customer leaves you even after they have initially reached you. If a potential B2B customer does not choose you for the first time, they can possibly come for you for the second time.
According to Hubspot's survey, 69% of marketers think that the bread and butter factor of their job should be converting leads to customers. Thus this level is not less important than the two previous ones. Because one customer you drop in this process equals many of them at the earlier level, and you will not wish that.
The bottom line
When it comes to B2B business, we know that we are trying to sell to an organization, which a decision will be based on the majority's benefit. Hence, when we start to set the direction for the marketing strategy, think about the message which delivers the mutual benefit for a group of people. One more thing to keep in mind, which is a group of people will have a more-complex-problem than an individual will. Thus you have a broad spectrum of ideas to work on. And when you can conquer this challenge, you succeed in some ways.
Website Support
& Maintenance Services
Make sure your store is not only in good shape but also thriving with a professional team yet at an affordable price.
Get Started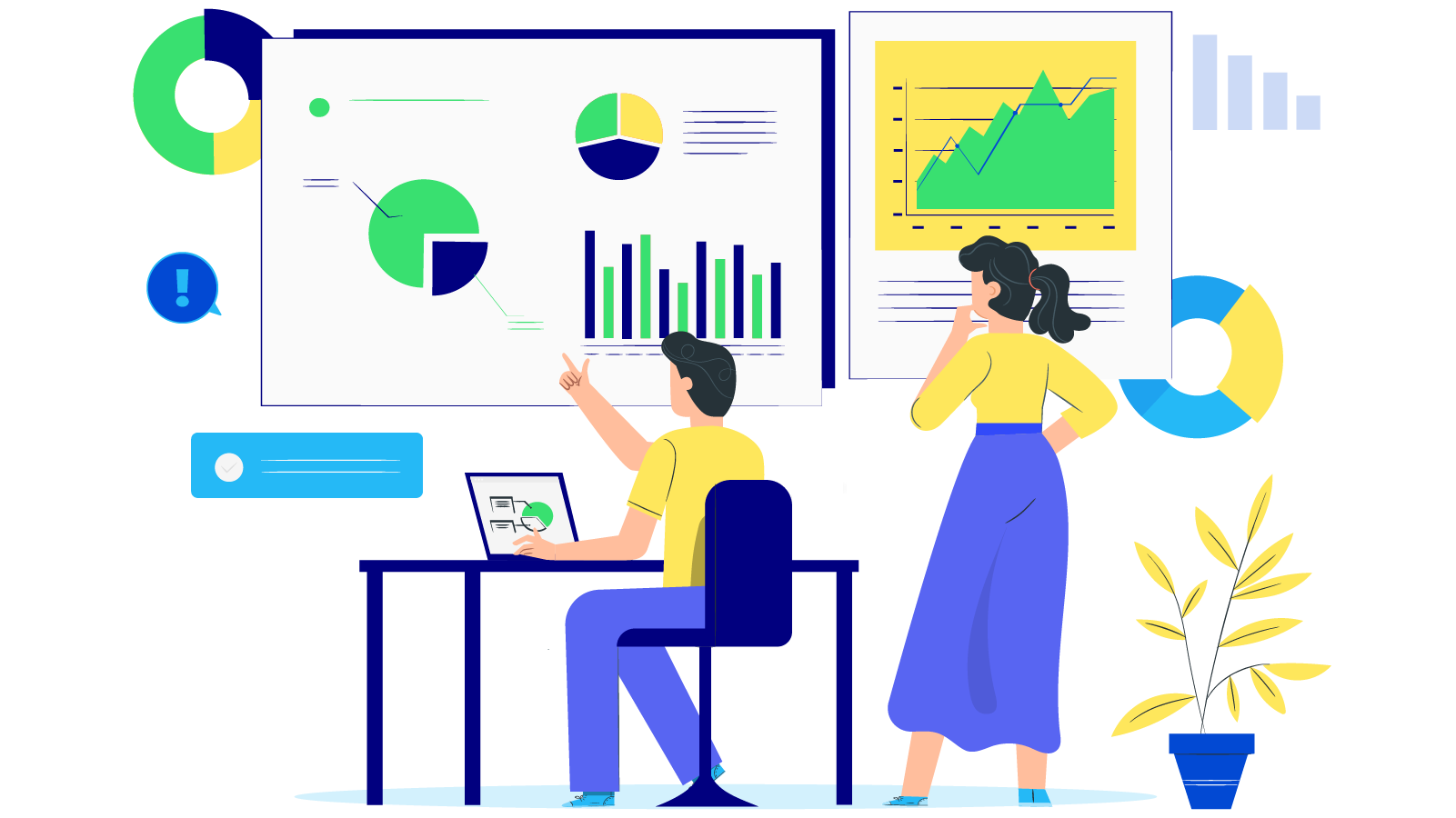 New Posts



Subscribe
Stay in the know
Get special offers on the latest news from Mageplaza.
Earn $10 in reward now!