10 Best Tactics To Promote your Online Store
The Most Popular Extension Builder for

Magento 2
With a big catalog of 224+ extensions for your online store
You've set up your online store and are ready to start selling. However, what's challenging is attracting customers to your online store, thereby getting more traffic and increasing sales.
If you're struggling not knowing where to start, this article is for you.
In essence and principle, digital marketing for an eCommerce website isn't different from traditional marketing. However, there are many ways, both free and paid, to promote your online store. This article introduces 10 marketing tactics to increase traffic to your eCommerce retail.
Table of Contents
Why is it essential to promote your online store?
Building a website will not be enough to generate sales. You'll need to use different digital marketing techniques and a long-term marketing plan to stand out from the competitors and gain market share in the eCommerce world. The ultimate purpose of promoting your online business is:
Reach your potential customers
Convince customers about your products and services
Build trust and entice customers to buy
Who are your primary audiences to promote your online business?
For an effective marketing strategy, you should divide your time and budget according to marketing activities. In general, there are 3 main target groups of online store marketing with different approaches:
People who know about your store or have shopped in the past: Contact them directly through social media, content marketing, or email.
People who search for the products you offer: Help them discover that your product meets their needs through search engine optimization (SEO), content creation (blogging), and website optimization.
People who already know and want to buy your products: Increase their brand awareness to make purchasing decisions through comparing articles or analyzing their problems, and offering solutions.
How to market your eCommerce website?
To retain your existing customers and attract new customers, you can try the 10 marketing tactics below to promote your online store and drive more traffic to increase online sales.
1. Build and update your email list
Email is the most popular marketing method to promote an online store. First, you need to collect as many email addresses as possible from your current and potential customers from:
Your existing customers at your brick-and-mortar store
People who are interested in your social events
Your website visitors (use a pop-up box to suggest customers leave an email for a small promotion in return, such as free shipping or 15% off their first purchase) Then, you can launch an email marketing campaign to:
Notify your email list to visit your online store
Offer discounts when customers refer friends or share your website
Develop a regular email cycle that encourages customers to return to your site with news, new product launches, and personalized promotions
2. Boost your social media presence
Another effective and easy way to advertise your business is to leverage your social media channels. If you already have a certain number of followers on social channels, find ways to increase customer engagement to increase your brand awareness:
Increase posting frequency
Invest in creating dynamic visual content and engaging videos.
Use hashtags # starting with the appropriate trending keyword
Encourage customers to share user-generated content
Organize gift-giving programs
Leverage your expertise to create or join a virtual conference or webinar to showcase your business
Partner with bloggers who are active in your niche You don't have to be everywhere; choose the relevant channels for your target audience and focus on them.
3. Optimize SEO
SEO is a big field, and it's not necessary to optimize everything in search engines. To start, put yourself in the role of a searcher (in this case, a buyer) to understand:
What do customers want to know?
How do customers search for products?
What does your target audience say about your product?
From there, you'll know what to pay attention to on your eCommerce site that helps search engines figure out your online store, including:
Title
URL
Meta tags, or title tags (a summary of each page and what customers see on a search engine results page)
Product description
Images
Blog or related content
Overall, the critical steps to implementing an effective SEO strategy include:
Keyword research
Website architecture
On-page SEO
Make sure your content answers the customer's question with natural language like the way customers use when searching for products. Don't try to stuff keywords offensively. Creating content is an excellent way to:
Bring traffic to your online store
Provide helpful information to help customers make informed shopping decisions
Present an authoritative voice to position your brand
Magento SEO Services
by Mageplaza
Let experienced professionals optimize your website's ranking
Learn more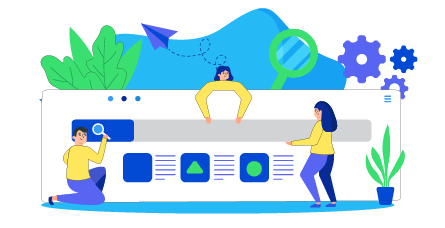 4. Try out Google Ads
Taking the top position is the purpose of search engine optimization. However, Google Ads will still show up first. Using Google Ads for search engine marketing will:
Make sure your online store appears first in search engine results pages with your chosen keywords
Drive new traffic effectively without any design requirements
Monitor and measure results in real-time
Adjust your campaigns based on performance
5. Use social media advertising
The majority of your potential buyers are spending time on social platforms. So it's an excellent place to spend on paid advertising and introduce your product to new users. You can advertise on multiple platforms, including:
Facebook
Instagram
Twitter
Pinterest
LinkedIn
To simplify your approach to invest in suitable social media and where to place the advertising, you can try these steps:
Choose social media based on your industry and product: Focus your spending on Instagram (not Facebook) if your target audiences are active Instagrammers
Start small: Use simple images and engaging videos that demonstrate how to use your product
Use advanced targeting: Refine your target audience to the best quality leads, including shopping habits and demographics
Add a relevant call-to-action (CTA): "Buy Now" is better than a CTA like "Learn More" to influence shopping decisions directly
Monitor the performance: View ads report during the first few weeks and adjust tactics when needed
6. Partner with complementary brands
Creating partnerships with complementary brands is a form of cross-promotion.
Find a business that has a similar target audience but sells complementary products. For example, a brand that sells hiking shoes would be the right partner for selling outdoor gear.
Implement various cross-promotion methods at all funnel levels, such as co-sponsor for an outdoor blog or podcast.
Giving co-branded gifts at certain times of the year
Implement promotions to discount one product when buying another product
In that way, you have the opportunity to reach wholly new but relevant customers and advertise your online business.
7. Consider using influencers
Influencers are the ones who have many followers and can influence their buying behavior. Working with the right influencers can:
Bring your product to a large number of potential customers
Increase your brand awareness and advertise your business To get the best out of influencer marketing:
Choose influencers that align with your target audience and brand values
Co-create new products or flavors for your brand Influencers will do popular marketing activities, including:
Talk about your product at an event
Review or demonstrate your product
Write a blog post about your product
Post content on social networks
8. Launch podcast ads
Podcasts are a testament to the fact that marketing doesn't always have to be visual. Many eCommerce stores like Blue Apron have successfully used podcasts to engage and promote their online stores. In addition, podcasts are an excellent way to reach your target customers because it's geared towards specific customer groups:
Create podcasts related to your industry to explain your brand values and discuss fees
Explain why your product is valuable and worth buying with solid customer insights
Choose where to place your podcast time ad for message content review. If you only require a few lines, an excellent place to place your ad is the beginning or the end of the podcast. With longer messages, the middle of the podcast is ideal because listeners are paying more attention and engagement.
9. Go omnichannel to attract more customers
Selling across multiple channels helps you expand your brand's reach. For example, marketplaces like eBay and Amazon tend to maintain a steady and higher traffic volume than an online store. Therefore, selling on those channels increases the brand visibility of the online store. Plus, you can take advantage of face-to-face time and engage your loyal customers at your brick-and-mortar store, including:
Ask customers to register to your email list at checkout
Let customers know about your loyalty program
Suggest and draw customer attention to relevant promotions you are running on social media to help drive traffic to your new online store
Provide flyers with promo codes for customers to share with family and friends
Your direct customers may be the best evangelists to spread your message far and wide. Promote your products and brand across multiple channels to:
Reach potential buyers: Each channel can have a group of visitors who have never been to your online store
Establish and develop brand loyalty: discover your products more in your online store
However, omnichannel selling makes it challenging to allocate inventory accurately and efficiently to avoid delivery problems and overselling. Modern software like Magento Order Management can quickly help you with such inventory management problems. The solution will act as a central point to control your listings and shipping across all channels. From there, you fulfill orders from a single interface.
10. Invest in your website design to make a positive first impression
Whatever marketing method you use, you end up attracting potential customers to your website and getting them to buy your products there.
Your e-commerce website is at the heart of your online marketing strategies. In fact, 94% of first impressions come from website design. Therefore, invest in website design to make a positive impression on your audience. A suitable design will reflect your style and brand, or in other words, build better brand awareness.
Website color scheme: It should match your brand style. For example, you can choose a design in black and white tones like Chanel if you are a luxury brand store.
Consistency: Create a style guide and set design guidelines to have a consistent design feel no matter what page they browse.
Mobile-friendly design: Customers browse your online store on multiple devices. Make your website responsive on all devices to deliver a seamless experience.
Fast loading times: Customers hate waiting for pages to load slowly and may leave if it takes more than 2 seconds. If you're inexperienced with speed optimization, use Google PageSpeed Insights to see your site's current load time and get suggestions for improvement.
High-quality images: When shopping online, customers cannot touch your product. So the eCommerce product photography will help you better market your products and sell them yourself. Use high-quality images and 360-degree images so customers can see every detail of the product. For example, Adidas allows you to zoom in on each photo to see details like buttons.
How do I decide which marketing strategy is suitable for my online store?
There are many famous and influential ways to promote your business online. However, which strategy to adopt will depend on your business goals and activities. We suggest some questions help you consider and make the right decision:
Do you have a strong email list at hand? If yes, you can start with email marketing.
Are your social media platforms doing well? If so, you should focus your investments on those channels.
Is your goal to reach new and unknown customers about your brand? In this case, you should consider your content strategy and SEO to go organic.
Conclusion
Promoting your online presence and increasing traffic is a tough challenge that requires a lot of time and effort. However, it's possible to take it one step at a time and use the strategies suggested in the article.
Don't let yourself be overwhelmed by doing too many things at once. Instead, be consistent, be patient, and choose some proper marketing tactics. A well-thought-out plan from the outset can bring the most long-term benefits and sustainable revenue to your business. In addition, continuously monitor results and make adjustments as needed to make effective resource change and investment decisions.
Website Support
& Maintenance Services
Make sure your store is not only in good shape but also thriving with a professional team yet at an affordable price.
Get Started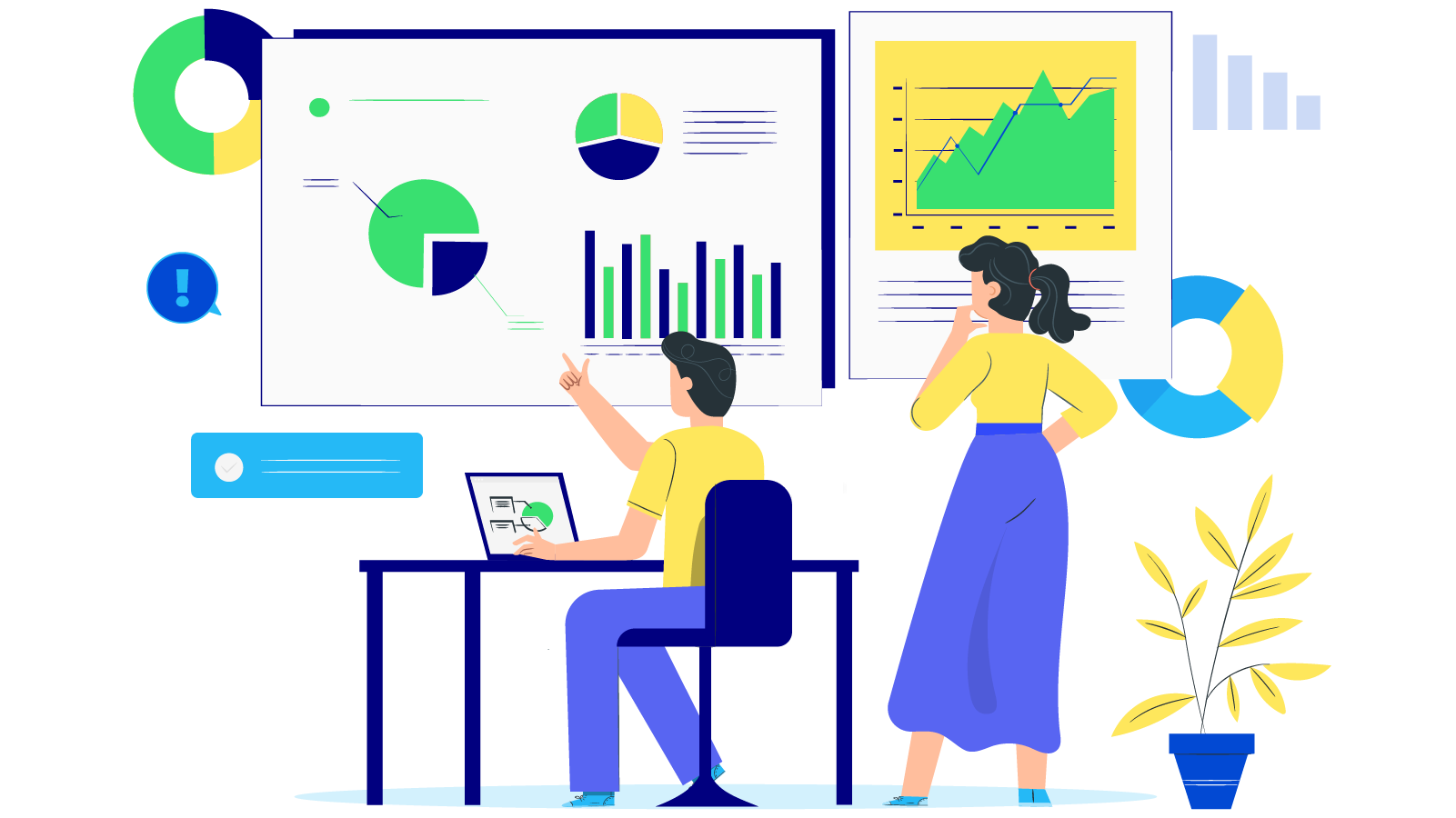 New Posts



Subscribe
Stay in the know
Get special offers on the latest news from Mageplaza.
Earn $10 in reward now!