How to Build an Email List Fast for Marketing? Guide in 2023
The Most Popular Extension Builder for

Magento 2
With a big catalog of 224+ extensions for your online store
The creation of an email list is an important element of online marketing. However, most entrepreneurs are struggling to comprehend whether an email list subscription is important or not. They instead spend more on social media, which helps them to easily track their number of supporters and input to consumers.
If you are still unsure about the most potential online marketing channel, a better understanding of the various advantages that a mailing list offers will motivate you to include an email list subscription in your marketing plan.
So how do you create an excellent list which will produce results for your company? Fortunately, we've made it simple for you with this guide. You will learn how to capture email addresses and obtain a number of tools to construct your company with a mass email list. Let's jump in!
Table of contents
What is an email list?
An email list or electronic mailing list includes a collection of email addresses collected by a company for use of email advertising. It is much like a list of names and addresses that groups typically gather to send their clients and their Members publications or newsletters.
Businesses may expand their mailing list by requesting their product buyers or visitors to receive contact information. Emails are collected by content management systems through plugins or email campaign tools from third parties. This is discussed later in the email capture process. Email lists may be generated in many ways and may include people who have bought from you, signed up on your website, registered for your product, or given you a card during an event.
Why is an email list important for marketing?
Creating your mailing list is one of the major marketing activities you can concentrate on. Many analyses show that subscription for ROI's email list continues to be the most profitable digital channel, with a $40 per $1 spent in ROI for Adobe, while the DMA noted in 2019 a $42 ROI on expenditure for that amount.
According to the data in Emarsys' latest poll, email marketing monitors over 80 percent of all consumer acquisitions and retention efforts for SMEs with annual profits of less than 100 million dollars.
In accordance with all the persuasive figures above, here are some reasons why your business should start building an email list right now.
Engage more exposure to your products
Whether your emails include updates on your most recent products, sales promotions, or an invitation to your next event, you will eventually be able to create your email list and click on it for more people.
Contact with potential customers
Creating an email list would allow you to reach prospective customers without any limitations on your products or services. Without restriction on the amount of time or information you can send, you send a message right into your inbox. You can also customize messages to the needs of the user and receive input specifically on the favored client services with an e-mail list. Email makes your message more personal with prospective customers especially, if you use an email template builder for more consistency with branding and then just add elements of personalization where possible.
The subscription to the email list helps you to find out about and separate users who are not interested in your products and services. You should concentrate more on customers with this experience and use another tactic.
Manage marketing schedule more effectively
Online marketing campaigns are difficult to plan without any suggestions about the categories that you are talking with and a way to achieve them. If your mailing list is available, you can control how, where and who to contact.
Gain more traffic
Traffic, particularly with large brands, is one of the most important measures for personal brand success. These brands will want you to know that traffic flows well. And if you're an SEO and know how to place yourself on Google's main page every time you do it, it can be difficult to get your website views, particularly when you're just launching.
You can share your messages on social media, but when writing an email you don't have anywhere near the reach. This email reaches the inbox of your reader, clicks on the link, and counts as a view of your website.
Increase returns and revenue
Each of them will become a lead if you use the mailing list to contact your visitors directly. All you need to do is make an email list subscription available on your site, so you will be able to catch up on their contact details.
If you enter your mailing list via your website, you would most likely become consumers, as your product or services are already interested. Personally sending an email gives you a chance to gain more customers and since your marketing average ROI is 4,200 percent - it is an outstanding opportunity to earn more profits.
8 Steps to Building an Email List for Free
Step 1: Select your email marketing service provider
It is essential that you collect email addresses from users who are accessible. Due to the availability of email marketing campaign tools, however, the process should never be difficult. Just remove any stress by selecting the right tool for email marketing. You can produce a more effective email marketing campaign with competent email marketing services . Your chosen email marketing service should:
Be easy to use dashboard included to create, automate, workflow and templates
Integrate with your platform
Offer ways to segment your target audience
Analyze your email list and campaign performance
Smart marketing apps such as the AVADA Email Marketing platform will help you automatically track email orders and convert visitors. All of the most significant e-mail campaign features are available, such as abandoned cart emails and new subscriber emails.
Step 2: Set up your email marketing account
The next step, after you've selected your email marketing tool, is to build an account and connect it to your website. You should provide a good guide for how to establish your account with your email marketing provider.
Step 3: Create an opt-in subscription form
Next, you want to allow people to log in via your website. Describe what people can expect from signing up in your form in several sentences. Make it more attractive and entertaining.
It is quick and straightforward to develop an opt-in form using any of the above email marketing tools. You simply have to decide whether you want the form to appear or attach it to any corner of your website.
Step 4: Write your first newsletter
Before sending out random notices or announcing things, consider how well you can represent your subscribers. You should provide the subscribers with huge opportunities and values.
Generally speaking, you can start and refine a blueprint or you can work from scratch. Note that a short, eye-catching title should be included. You would also want to clarify the intent of the newsletter immediately. In addition, it is more likely to resist the attempt to provide too much detail than to encourage action of a shorter newsletter with a particular aim. Additionally, customize the e-mails and brand them.
Step 5: Create a welcome message
The first email that your new subscribers automatically receive after you have signed up to your list and validated the subscription is your welcome message. The first impressions here matter fully. That is why you should make a certain effort in your welcome message
In your message, you want to recognize how thankful you are to the people who took the time to sign up. You should even give your store or next workshop a special treat such as a discount. Next, let your new customers know what they can expect from you now they are on your lists, and excite them to be on our mailing list - might be a weekly update, an invitation, or a private deal. Finally, do not forget to include your picture in order to make your message look more customized.
Landing pages are used in the field of online marketing to lead visitors to conversions by clicking on relevant action. This may include enabling people to buy from your online shop, subscribe to your mailing lists, or countless other activities. No matter what, only one explicitly identified CTA should be in place.
Step 6: Create attractive content and incentives
Giving an extraordinary gift to someone is one of the fastest ways to establish a connection with them. And when you send the gift or freebie to someone who subscribes to your email list, instant engagement and interaction occurs absolutely impressively.
It's kind, telling people how insightful and wonderful you are – not only build a larger mailing list. Possibly not the whole solution, but your subscribers could of course be invited to visit your courses or seminars for extra help, but this might be a fantastic start. The aim is to identify a subject and style in which your subscribers can strongly react and willingly pass their email addresses on.
Step 7: Drive traffic to your offer
The goal is to make people visit your blog. They may purchase or only add your email list immediately. Therefore, as many users as possible ought to work hard. Attractive deals, of course, simplify the work. You can do so by posting guests to other blogs, social media updates, or on Facebook pages. Don't slow down.
Some tactics to grow your email list
When you start to build an email list from scratch, it may sound like an impossible feat to create an amazing email list. Here, we will discuss some high-quality tactics to create an email list. These tactics are well developed and develop a loyal email subscriber's base and attract more long-term subscribers by using the e-mails.
Increase the subscription opportunities
The first step in constructing an extensive email list is making subscriptions incredibly easy. In order to help you, we described some of the best ways in which companies build basic subscriber opportunities across their website or social channels.
Some firms simply do not have the most prevalent customer touchpoints online channels, such as social media and the website.
For example, retail stores communicate much more often with their customers than online. How do these companies provide consumers a convenient way to subscribe to their email list?
In-person touchpoints
Some firms simply do not have the most prevalent customer touchpoints online channels, such as social media and the website. For example, retail stores communicate much more often with their customers than online. These companies have different methods to provide consumers a convenient way to subscribe to their email lists.
E-mail collection from a point of sale (POS)
You can have your staff ask any customers at the point of sale if they want to be added to your email list by providing them with a very convincing and straightforward offer as a return. To encourage people to subscribe to your list, you should use the limited gift card. Not only did this build up your email list, but it could also increase sales & income at such high rates that most of the customers spend more than the card amount.
In-store subscription form display
One of the best ways to begin personally collecting email addresses is to create a simple registration form in a shop. You can do this simply by putting your pen and paper on the counter and showing the reward you picked. You should look for assistance from automatic form generation software if you want to become more developed and save yourself some effort of manually inserting your clients' email addresses into your email marketing software.
E-mail collection from business cards
Writing an email address manually is a problem and it may be a challenge to your clients' access to your list. Luckily, many people have an email address on a business card. It is a wonderful way to receive emails by offering a technique to make others drop their business card - it's a win-win strategy in the end.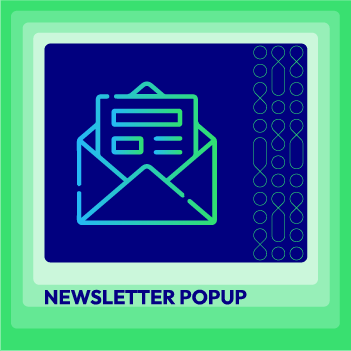 Newsletter Popup for Magento 2
Provide your customers with the latest updates and exciting deals
Check it out!
Website optimization
Pop-up forms
On your website, Newsletter pop-up forms serve a very simple function. They are designed to take a visitor's attention immediately to encourage them to click on a link or gather an email address. Pop-ups are known to be negative, but websites use them for a very simple fact - they have a very high conversion rate.
And by using automatic timers, you can make your popups less disruptive, so that popups can appear only if the page you are browsing has shown interest. Pop-ups are the most efficient way to attract interest; or else you will risk annoying visitors and never again visit your website.
Personalized CTAs
People looking for something special to them that will satisfy your CTA requirements while visiting their blog post or web page. Custom CTAs work only when you first have the resources to make that quality content but don't have to be time-consuming or costly. If your email newsletter provides content that is directly linked to the needs of your guest, it won't feel like an inactive ad. Rather, it feels beneficial and useful - fundamental concepts for a long-term customer retention plan.
Obviously, you don't want to use the "subscribe" words to maximize your subscriptions. Rather, you want to describe the value that you can give first, by means of "Download," "Exclusive", "Don't miss out", etc.
Blog posts
Your email subscribers will share your blog content faster. Blog developing means building wonderful relationships with your fans.
Communicating via your email list to your audience is a professional experience that fosters those relationships. You're referring to them one-on-one, not the crowds on social media, while the email is in the subscriber's mailbox. This makes them feel important and worthy of a group member. Moreover, the more your subscribers feel linked, the more likely they will share their content. There is a sense of commitment and reliance created by email marketing that makes the content on the social network far more likely to be shareable.
Landing pages
Outside of your home page, you can also create an email list. When running marketing and promotional strategies, you can concentrate on various funnels to generate revenue or subscriptions. You may, for example, deliver a limited-time, big sale or a free shipping offer.
Instead of directing them to your site, direct them to a landing page. This landing page would have far fewer components than your store sites because it is optimized for high conversions while concentrating on a single product. Your guests would need to apply to your email list in order to get the product or discount. You will be able to increase your landing page's conversion rates and create.
Social media marketing channels
It would be a good idea for you to attempt to transform yourself into a subscriber on social media channels such as Facebook. With Facebook deliberately reducing the number of times your posts appear in your newsfeed, trying to engage people on more trustworthy channels such as email is more valuable. Here are many different ways to subscribe from your social channel to your email list.
Create Facebook lead ads
For creating an email list, Facebook lead ads are even more powerful because such ads allow you to set up a form that prospective clients can complete without even exiting the social media platform.
From an ebook to a test list, a sampled product to a comprehensive guide, your ad can offer everything. If you've chosen the right audience, Facebook lead ads are successful, so long as the leading magnets are special to you.
Add social sharing options in emails
to not used ones. You can share many advantages socially with the buttons in your emails. The option of sharing your email messages with your email recipients extends your reach beyond your existing email list. They can share your content with their friends and colleagues, reinforcing the basis for their prospective clients if people like your content. Many social shares would increase traffic and links to your website, thus enhancing SEO.
Furthermore, if the recipient wants to share content, they don't want to experience the problem of copy-paste links. With options for social sharing, the process is almost immediate and people are more willing to share content.
Offer attractive incentives
Since you've now made it easy for people to sign up for your email list, the next step is to encourage them to do so. You can encourage people to join your email list in endless ways and the right one depends on the kind of organization you're selling. The key is to choose what your company makes sense to give based on what resonates with your audience.
Useful content
Why would anyone want to give you their email address, particularly at a time when tens of hundreds of emails are bombarded every day inboxes? Only when they feel that you value their lives will they offer their email addresses. And to give them the content that resonates, one of the biggest methods to add value to everybody's life.
The first step in building convincing content is a good image for whom you write. You can make buyer persons with these questions: an ideal fictitious individual who represents your target customer. And you can design content that is suitable for your lifestyle and your issues if you take that picture into account.
You ought to produce content that fits your lifestyle, concerns, and issues when you know for whom you are writing. Basically, you have set up a fundamental funnel to start the funnel journey when your convincing content is read. Those who fell within your target audience would naturally connect to your content, take it down and make people more likely to subscribe to your mailing list.
Promotions and discounts pop-ups
If you sell anything online, discounts can be a great incentive for individuals to join your mailing list, or bring some other really worth offers. During the customer journey promotions can be made and special discounts and rewards used. Opposite to pop-ups that appear as you first arrive or leave pop-ups that appear when you leave, promotional pop-ups show when you browse frequently.
You must attain relevance to create a highly converting promotional pop-up. Start by knowing the present stage of your buyer's path and then align your promotion to further improve your client. For instance, a visitor landed on the homepage and went to a category: clothing for women. They have shown curiosity, but you have to reach the stage of consideration. It's time you displayed a 30% discount pop-up on women's clothing for those who subscribed.
Referral programs
In relation to expanding the email list via giveaways, we'd all like to leverage what we have to get more of what we want. Referral systems are an excellent way to do this. It's a strategy that has seen global business players like Starbucks succeed in their industries.
You essentially reward your subscribers to advertise your deals with their friends, families, and colleagues when you use referral services. There are free ways to get references that do not require you to bribe your contacts with something. This includes adding the option to forward or post your newsletters or welcome emails with others, as well as including the same option at the bottom of your lead magnets.
These options are good and commonly-used, but not competitive enough to drag your prospective clients from your competitors. Try offering something more valuable that brings you the advantages - free shipping, massive discounts, anything you can think of.
Giveaways
Another excellent strategy that all eCommerce stores can consider is the use of a powerful giveaway, especially on your target audience's preferred social media platforms. This would almost certainly be Facebook or Instagram, both because they are common and because the promotional costs are so low. You will also get cost-per-clicks as low as one cent if you make an enticing offer.
One point to keep in mind is that the award you'll be giving away should be specifically targeted at the target audience. For instance, if you want to target cat lovers, offer something that only dog lovers would respect highly - like cat food or a specialized cat tool kit. Don't give out something like an iPhone or any irrelevant technical devices. Make it as precise as possible such that the entrants are all qualified leads.
Contest
Running a contest is one of the simplest and most transparent ways of encouraging people to exchange their email addresses. People enjoy winning, particularly when all you have to do to be eligible is share your email address.
A contest may be held in a variety of formats. Once you've decided on the format, you'll need to focus on the awards you'll be awarded. While bonus giveaways are noticeable, you would profit more by organizing a contest that is specifically related to your company. As a result, if a competitor is interested in the prize, they are more likely to be a good customer. If you know who your target customer is, you should design the award in such a way that it is just attractive to them.
Gamification
You need to reach and engage your visitors in order to establish an email list. Sometimes, however, there are discounts and promotions that are not attractive. In all situations, it might be helpful to think differently. Numerous interactive registration forms for visitors now are fun and efficient for eCommerce shop owners.
The wheel spinning game is one of these, an amusing wheel that the visitor spins to get a reward. The guest must first log in to email marketing messages in order to spin the wheel. As a precise amount or percentage discount, you can choose the winner. It's a win-win anyway. The guest saves on buying those, and you can create a list of emails.
Lead magnets
Lead magnets are, as the name implies, deals that you make to prospective clients in return for personal information such as email addresses. Lead magnets are an excellent way to raise brand awareness and engage with potential consumers who have never heard of your business.
Most people register for lead magnets when they are searching for a simple solution to an issue. As soon as they give you their email, send them an email with the agreed material or confirmation that what you promised is on its way. Furthermore, the lead magnet must be considered extremely desirable otherwise people would be unable to send their email addresses.
Other extra tips to optimize your email list for marketing
Never buy an e-mail list
Many advertisers are searching for quick ways to create an email list. Note that neither a free mailing list found online nor a purchasable mailing list is a viable choice. There are many unscrupulous individuals on the internet who will give you email lists containing hundreds of thousands of "quality" contacts that are ideal for your company. But that's not how things work.
If you buy an email list, there's a great possibility that other people are doing the same. The email list may be a complete spam trick or have spam traps, which means that if you send emails to such contacts, your sender's email address and IP address will be blackballed as spam. If your email service provider receives enough spam reports, your account will be terminated. Go ahead and buy an e-mail list if you want to exploit your whole marketing strategies.
Attach email newsletter on your social media accounts and email signature
If you have a Twitter audience, a Facebook supporter base, or companies with which you contact by email, you can use those loyal relationships to create an email list. You could try offering an email newsletter on your company's Facebook or Twitter sites. People who follow you on social media already know they support you, but they aren't always the same individuals who get your newsletter, so give them the choice.
If you're not comfortable promoting your email newsletter on social media, or if none of your accounts have a broad following, you might add a link in your email signature. This link could take you straight to your email newsletter, or it could take you to a blog article or homepage with email subscription CTAs. You connect with a diverse range of people via email every day, and if they see value in your personal emails, they will want the opportunity to click a link and learn more about your business.
Try a scroll box
Because determining when your user is ready to convert is dependent on the actions of your website visitors, you can perform A/B testing to decide where your CTA should be placed. Is it more effective at the bottom of a blog post, as it slides out to the right, or at the top of the page when it moves out from the left?
Ultimately, it would rely on the quality of the website and your audience, but a scroll box is a discreet and useful tool for catching your viewers when they are most eager to convert.
Keep your list healthy
A healthy email list entails approaching people who are knowledgeable of you, interested in your company, and have signed up for your newsletter. Just these types of contacts produce high conversion rates and reliable eCommerce marketing performance.
Furthermore, 30% of subscribers change their email addresses every year. So, no matter how long and hard you've worked to gather your emails, you can uninstall unused email addresses at least once a year. Concentrate on quality rather than quantities.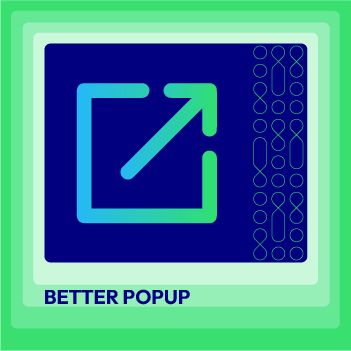 Effectively convert abandoning visitors by applying exit-intent popups
Check it out!
Final words
The creation of the email list must not be a difficult job. You are well prepared to expand the email list and your company if you learn the principles for engaging people through excellent content, use lead magnets, and use the right channels. The aim here is to have a clear approach and to be reliable with your customer growth and retention communications.
A long list of quality emails would encourage users to transfer their leads through the sales funnel further and turn them into regular customers from new subscribers. This is the principal aim of the whole method of list building.

Marketing Manager of Mageplaza. Summer is attracted by new things. She loves writing, travelling and photography. Perceives herself as a part-time gymmer and a full-time dream chaser.
Website Support
& Maintenance Services
Make sure your store is not only in good shape but also thriving with a professional team yet at an affordable price.
Get Started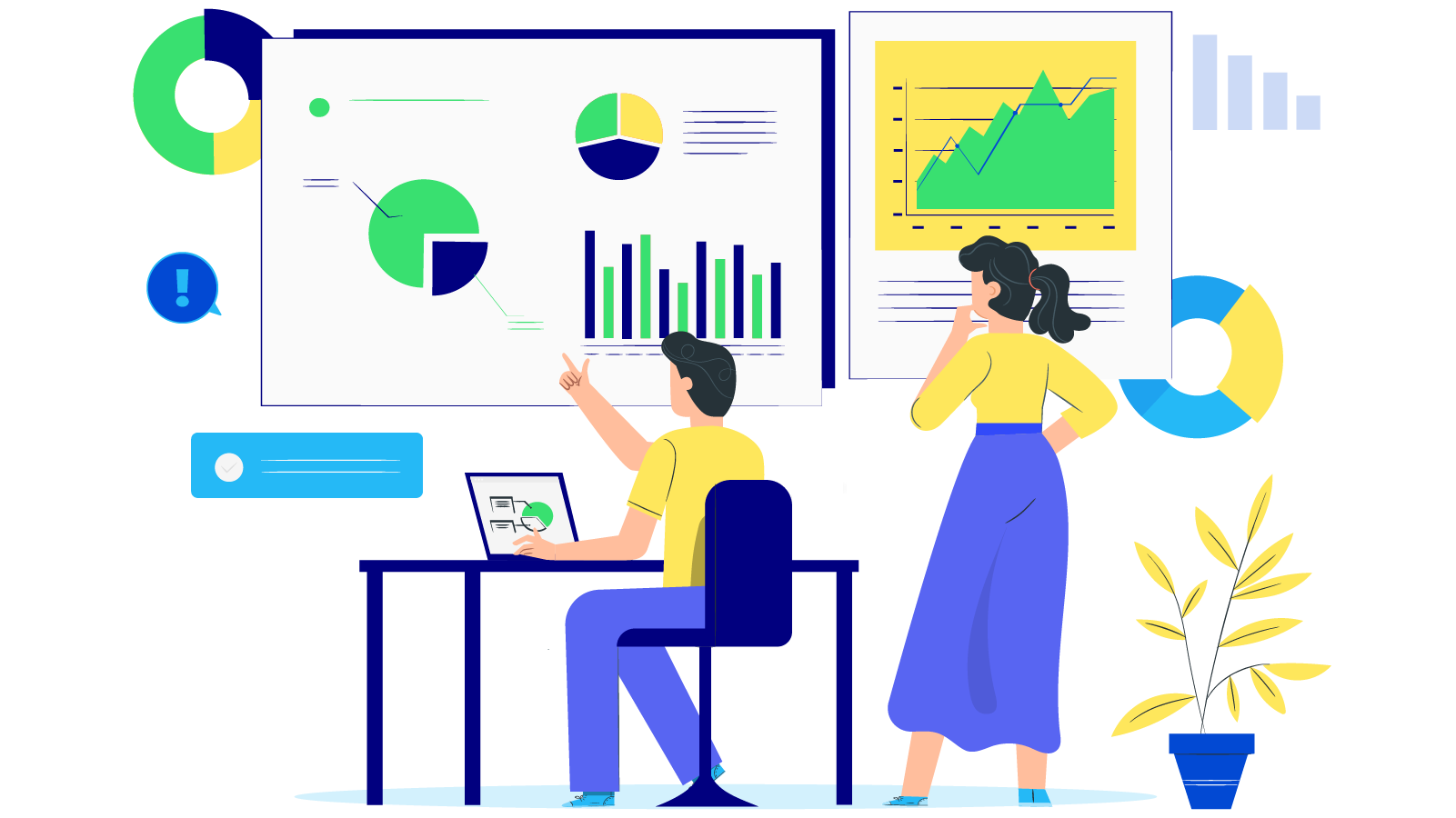 New Posts



Subscribe
Stay in the know
Get special offers on the latest news from Mageplaza.
Earn $10 in reward now!