How to do Off-page SEO for Magento 2 stores?
The Most Popular Extension Builder for

Magento 2
With a big catalog of 224+ extensions for your online store
Off-page SEO is one of the most significant parts of a successful SEO strategy.
If you want your website to rank high on Google and boost your brand's visibility and organic search traffic, you need to spend a lot of time and effort on off-page SEO.
In this article, we're going to dig deep into off-page SEO and help you understand what it is, why it is so essential, and the techniques you can utilize if you want to have a higher ranking position on Google and increase your site's growth.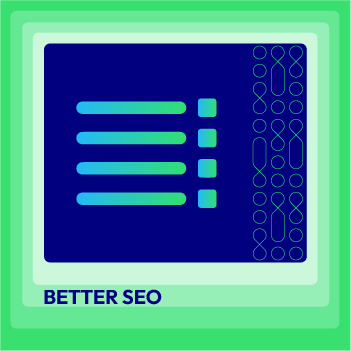 Drive more traffic to your online store and boost your rank on search engines
Check it out!
What is Off-page SEO?
Off-page SEO is a term in SEO that describes all SEO techniques (improving the position of a website in search engine result pages - SERPs) used on an off-site basis. In other words, offsite SEO are the SEO techniques used outside the website. This strategy includes creating backlinks to your website and sharing your web content on social networks. Backlink and social media are the most important parts of SEO, but it has the downside that you will not have full control over it, backlink building requires a lot of factors and patience. Having links from high ranking sites is very difficult, especially when your site is newly born and less popular.
What's The Difference Among Off-page SEO, On-page SEO, and Technical SEO?
All SEO tactics can be divided into one of three groups:
Off-page SEO
Off-page SEO
Technical SEO
Off-page SEO covers the tactics that pertain to activities implemented away from your site. Link building often constitutes the primary off-page tactic, but this also covers social media, content marketing, landing views, building local citations, etc.
On-page SEO refers to the tactics you apply to your website that help search engines understand and rank your content. From producing amazing content on your website, optimizing meta titles, meta tags, and H tag to internal linking, image optimization - these all belong to on-page SEO.
Technical SEO includes those things that directly affect the indexing and crawling of your website by search engines. Some assume that this falls under on-page SEO, while others believe it is a discipline by itself. Technical SEO might cover structured data, canonicalization, site speed optimization, hreflang, and so on.
Why Does Off-page SEO Matter?
Without off-page SEO, you might face difficulties in ranking for competitive search terms.
Imagine off-page SEO as reinforcing your website's authority, and without this, your website won't outrank those already having great authority. And it is typically the case that content from higher authority sites gains higher rankings than those with lower authority.
And if you stop to think about it, you understand it. This example lets you grab the importance of off-page SEO. It's all about boosting your site's authority, something that often comes along with growing a brand.
Links are not always the only off-page signals that Google's algorithm relies on to rank a site despite being the most crucial.
An off-page strategy that doesn't cover link building is not likely to bring promising results, based on the fact that links are one of Google's most vital ranking factors.
However, it will be a mistake if you think you only can concentrate on link building. There are tons of other off-page SEO tactics that can improve your SEO and grow your brand.
Magento SEO Services
by Mageplaza
Let experienced professionals optimize your website's ranking
Learn more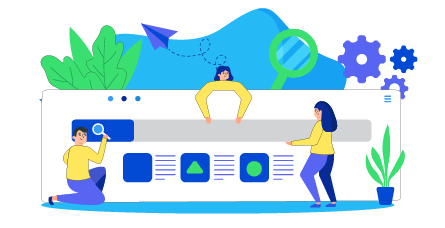 Best Off-page SEO Techniques for Your Magento 2 Site
Link building
Link building should be the main part of any off-page SEO campaign, given the number of links in Google's algorithm, but it is critical to understand how you should be considering link building an off-page technique.
One of the most primary aims of off-page SEO is to raise your business's authority. Links coming from authority sites have the power to position your website as an authority - they are a vote of trust from one site to another.
The first aim of link building is to obtain quality links from reliable sites. You should always concentrate on quality other than quantity. It's also necessary to identify the link gap between your own website and your competitors'.
Content marketing
Each social media platform has its own dominant content: Facebook and Twitter are more popular for expressing your opinions, Youtube for videos, and Instagram for images. Normally, we share content on Twitter and Facebook but neglect Instagram and Youtube.
For instance, you have published a step-by-step instruction to generate an exit popup on Magento 2. You can then produce a Youtube video tutorial to go with it and include the content URL in the description box.
This way, users from Google will explore your content piece, and Youtube users will see the video. Always remember to repurpose the content piece with your customers and resources in mind and make use of the various types of content from different social media platforms.
Newsletters
A newsletter is a cost-saving method to communicate with your audience. Plan your newsletter, add recently created content from your website, and maybe several original, newsletter-only content. Generally, you'd better keep your newsletter brief but crammed with engaging and related information. Plus, they should be easy to absorb.
Then, send out the newsletter based on the local timing of your customers. If you offer them advice, value, and timely information, your audience is more inclined to open your newsletters and appreciate the information you send them. Remember to prevent sending too many newsletters, or else you'll bother your subscribers and might lose them.
Remarkably, the most effective approach to gain many eyeballs on your newsletter is through popup. With your Magento 2 store, you can consider installing a Newsletter Popup extension. It is an amazing solution to grab visitor attention, which helps bring a host of hot and updated information from your site to your customers.
The extension allows store owners to flexibly customize the popup design and generate alluring newsletter content. Besides, they can also pick the time and place to show newsletter popups to their shoppers.
Public relations
Digital PR is a favorite link-building technique for many SEO-doers, as it is ideal for gaining authority links at scale. You can capitalize on PR tactics to promote a fascinating story and corresponding linkable assets, and it is possible to receive a bulk of links eventually.
A study shows that the average campaign gains links from 10-24 unique linking domains. PR can support off-page SEO signals in different ways than simply helping to create links. Moreover, a successful PR campaign can:
Enhance brand awareness and resultant brand searches
Put your brand in front of your target customers and gets them talking about you
Attract referral traffic
Position you as a thought leader in your niche
Social media
We're living in a social-first world. Social platforms had 1.3 million users on a daily basis, 15.5 new users every second in 2020.
Social media plays a major role in the way customers use the web and look for answers to their queries. Think about it this way, social networks are used as a sort of search engine.
And let's make it clear - social shares are not a direct ranking factor.
Regard social networks as search engines, and discovery platforms and know that your presence can help place you in front of your leads and customers searching for answers to their questions or engaging with the right brands.
Furthermore, social media is also employed as a customer service platform.
Someone wants to communicate with your brand to pose a question? The majority of your customers will go to social networking sites as the first port of call.
You can easily add the social sharing option to your Magento 2 store by installing a Social Share extension that enables public users' sharing experience to various social channels.
With this fantastic module, you can add different social share buttons to your e-commerce site, including Facebook, Instagram, Pinterest, Twitter, Tumblr, and so on. These eye-catching buttons are displayed at a suitable position, enabling your customers to share whatever they want with ease.
Influencer outreach
Include a community-driven section in your blog, reach out to popular influencers in your industry, and ask for their valuable insight via reviews, quotes, or feedback. You can also include some context in their quotes and emphasize them in some ways.
When the content goes live, ask them to share it with their followers. People often love to figure out influencers' opinions about things.
This way, you can strengthen rapports with influencers and capitalize on their authority to increase your own.
Brand mentions
Gary Illyes, a Google Webmaster Trends Analyst, assumed that if you have great content, some backlinks, people talking about your business, and some mentions on social media platforms, then you're doing good.
Social mentions can significantly signal to search engines that people are talking about your brand. Optimize brand mention by engaging with social media users and work to offer worthwhile answers whenever possible to win trust and authority.
Conclusion
It's time for you to plan and execute offsite plan for your website. You know, offsite like a tool can build brand awareness, improve search engine rankings and attract visitors from 3rd party websites
To save you from all the hard parts, Magento 2 SEO extension from Mageplaza was created to help do your off-page SEO without making any effort. The module brings in numerous outstanding features and excellent functionalities to enhance your SEO. Store owners can install it directly from Mageplaza without using any code modifications. Besides off-site SEO, the module can also deal with a number of SEO-related problems.
The module does come with a free version, so why don't you give it a try and enjoy all the module's benefits?

Sam is the CEO and Founder of Mageplaza, pursuing a simple and healthy lifestyle. He is a friend, a husband, and a father to two children. As a trainer and an aspiring influencer, he is also a big fan of sports and travel. Sam is exceptionally knowledgeable about e-commerce, especially Magento and Shopify, with 10 years of experience in the field.
Website Support
& Maintenance Services
Make sure your store is not only in good shape but also thriving with a professional team yet at an affordable price.
Get Started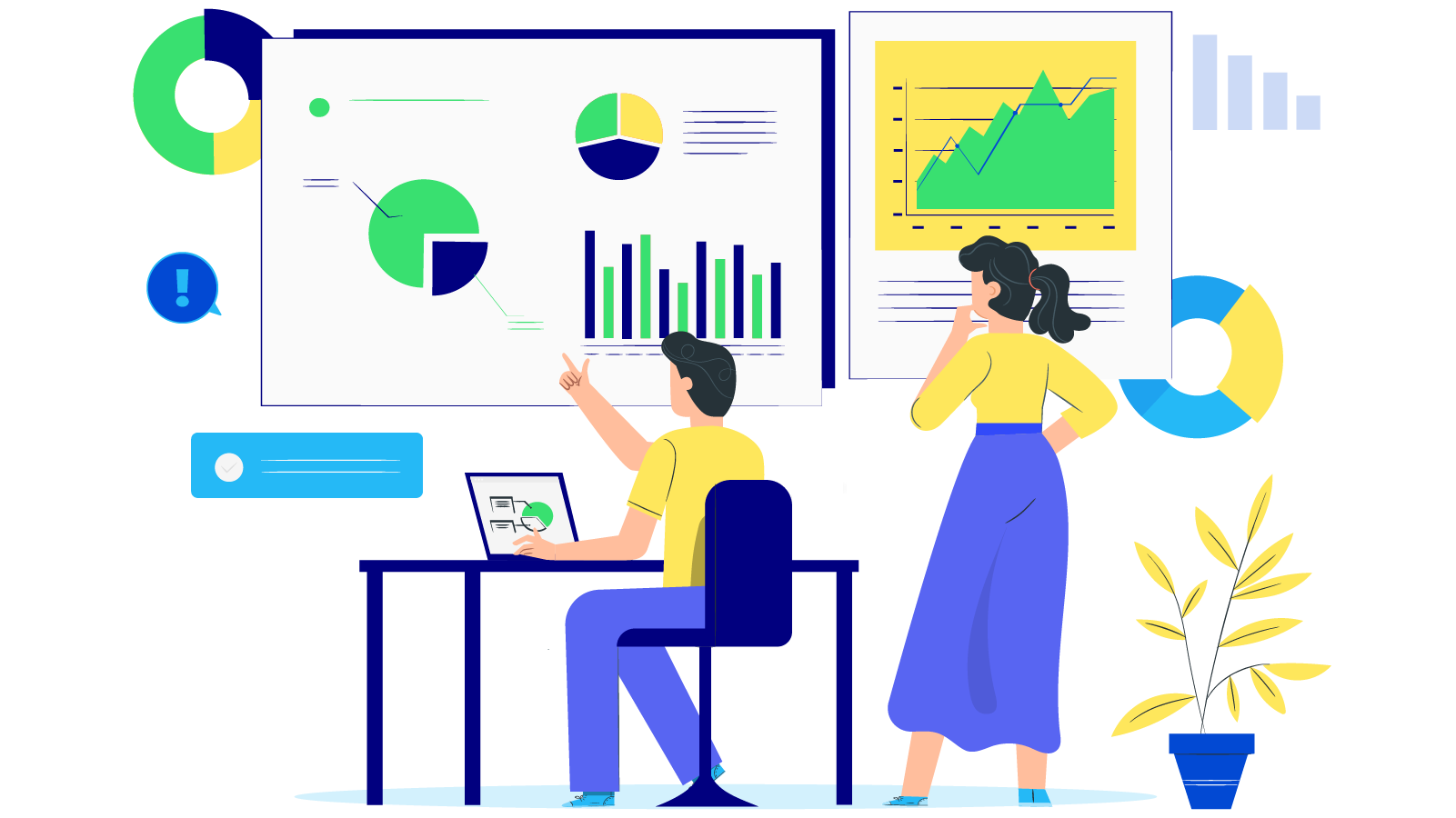 New Posts



Subscribe
Stay in the know
Get special offers on the latest news from Mageplaza.
Earn $10 in reward now!