What is Public Relations (PR)? How to build a successful PR campaign?
The Most Popular Extension Builder for

Magento 2
With a big catalog of 224+ extensions for your online store
Do you know that public image makes up some 63% of the value of most companies today?
Just imagine when a company gets into a mishap or when its reputation breaks down, its entire corporate existence and affiliates will be in danger for sure. It could take around 3 or even a number of years to overcome a negative reputation. Hence, it has become essential for a company to invest time, money, and efforts in good Public Relations strategies to build and maintain a beneficial relationship with the public.
However, many people have a vague understanding of what Public Relations means, and many even have a slight idea of what common types and the benefits it offers to businesses. Very few, in fact, understand the true impact it has.
So, if you still have a lot of questions about Public Relations and you desire to know more about it, just follow this guide to have an in-depth understanding of its definition, common types, importance, fundamental differences between PR and advertising, and tips to write a successful PR plan.
Table Of Contents
What is Public Relations?
Public Relations (PR) can be understood as a way of shaping and maintaining the image of an organization, company, or individual in the eyes of the public.
It can also be considered as the persuasion business. You try to promote your idea, convince an audience inside or outside your circle of influences to purchase your products & services, support your position, or realize your achievements.
The primary objective of Public Relations is to maintain a good reputation of the brand and build a positive relationship with the public, customers, partners, investors, employees, and other stakeholders. This would lead to a positive brand image and make it seem honest, relevant, and successful.
In a rapidly evolving digital world, the public would choose brands that give customer transparency as well as the message coming from a trusted third party rather than the advertised content. And that's why PR is becoming an increasingly powerful discipline.
What are the common types of Public Relations?
As stated above, PR functions are designed to help build trust and credibility among groups that are important to your company. They help raise awareness as well as determine, control and distribute its message to those both inside and outside your company.
Based on the functions of PR departments or agencies, PR can be divided into 8 common types.
Community Relations
This essential type refers to various methods that a company can use to establish and continue a mutually beneficial relationship with the community where they operate.
Community relations follow an underlying principle - when a company accepts its role and corporate social responsibility as a good citizen and takes an active interest in the well-being of its community, then, in turn, it will gain visibility and a number of other long-term benefits in terms of community support, loyalty, and goodwill.
Organizations can conduct a variety of special programs to improve community relations. For example, employees volunteer to work on community projects, sponsor educational and literacy programs, support environmental programs, and so on.
The outbreak of the Ebola virus in 2014 was severe as it spread among many countries and took many lives. To help the people in need and to build up a positive brand image, Google launched a campaign pledging to donate $2 for every dollar people give to organizations fighting this epidemic. This PR strategy attracted a lot of media attention and resulted in a huge success as Google raised $7.5 million in total.
Employee Relations
Maybe the most essential resource that a company has is its employee base. The type of PR in regards to the company's employees is the maintenance of employee goodwill, as well as the company's image and reputation enhancement among its employees.
The essence of good employee relations is keeping employees informed and providing them with channels of communication to upper levels of management. Companies use surveys and questionnaires to determine what information employees may consider useful. This can be conducted via bulletin boards, internal newsletters, or even "brown bag" lunches where live presentations are made about the company.
In addition, PR programs focusing on employees include training them as company PR representatives; offering them educational, volunteer, and citizenship opportunities; hosting special events such as outdoor activities for them.
Bechtel Group, a privately held complex of global engineering and construction companies, publishes annual reports for its employees to keep them informed about all of the company's operations.
Product Public Relations
As a company is planning to launch a new product to the market, the role that PR plays is crucial for creating awareness, differentiating the product from other similar ones, and even changing consumer behavior.
Sometimes when there are changes in existing products, a properly executed PR campaign, much like an active viral or influencer marketing campaign, will help overcome buyer inertia and remove negative perceptions on the part of the audiences.
Paramount Pictures, the company behind the renowned horror movie "The Ring," created a terrifying stunt where the protagonist haunted customers in a real-life scenario. This PR strategy went viral, and the video received over 10 million views on Facebook.
Financial Relations
This type involves communicating not only with a company's stockholders but also with the broader community of financial analysts and potential investors. An effective financial PR can increase the value of the company's stock and make it easier to raise additional capital.
Annual reports and stockholder meetings are the two most necessary PR tools for maintaining sound financial relations. Some companies hold regional or quarterly meetings in addition to the usual annual meeting. Annual reports can be complemented by quarterly reports and dividend payout.
Not until recent times, do enterprises take annual stockholder meetings into consideration. Back in 1885, Standard Oil Company, New Jersey, formerly held its annual meeting in Flemington, New Jersey. Still, with the passage of a law permitting corporations to hold annual meetings anywhere in the state, the company moved stockholder meetings to its plant at Linden, to make it more convenient for its stockholders to come, and attract more new potential investors.
Political and Government Relations
PR officers have different functions in the government and politics area. The public must be informed about what is going on in government structures. At the same time, politicians must have an insight into public opinion. PR in the political and government arena covers a wide range of activities, including staging debates, organizing seminars for government leaders, influencing proposed legislation, and testifying before a congressional committee.
An example of political and government PR would include the September 11, 2001 terrorist attacks. Rather than launching an unwarranted, illegal counterattack against Osama bin Laden and his terrorist, the U.S media and PR practitioners used the weeks following the attacks as a way to show America's power.
The world saw America's strength amid tragedy, using images such as firefighters clearing the rubble, the military fighting against al-Qaeda, and the completion of One World Trade Center.
Media Relations
Media relations involve working with the media (i.e., journalists) to inform the public of an organization's mission, policies, practices, and changes in a positive, credible, and consistent manner. The ultimate goal of media PR is to maximize positive coverage in the mass media without paying for it directly through advertising.
Possible reasons that an organization may reach out to the media are:
Financial result announcement
Organization sponsored events or awards
Launch of organization promotional campaigns
Visit from dignitaries or celebrities
Engagement in local/community activities
Apple Inc. frequently announces new products, product redesigns, and updates through press conferences that garner significant attention in traditional and online media. Often the purpose of these events is kept as a secret to create buzz and only revealed during the event. These events are usually live-streamed on Apple's website.
Crisis Communication
A company, in spite of being honest and hard-workinng, does not always avoid a crisis. Even the most outstanding organizations have to face up with crises, as no one is completely protected from human-made mistakes or other external factors that cannot be foreseen.
Some crisis types involve accidents, natural disasters, bankruptcy, product failures, and wrongdoing. This is where crisis communication appears and helps an organization from losing its reputation.
In any circumstance, experts recommend that business owners should prepare a plan in advance, including both internal and external factors, in order to deal with potential crises in an honest and forthright manner. The major objective of this plan is to provide accurate information as quickly as possible to reduce uncertainty.
In 2018, the coffee chain giant - Starbucks - had its own share of racial crises, and the way it managed the crisis made a lot of people impressed. The story began when two black gentlemen were arrested after a Starbucks staff member called the police, while they were waiting for a friend and hadn't ordered anything (yet).
Right after the crisis, Starbucks CEO, Kevin Johnson, publicly apologized to the arrested customers, and decided to close down its 8,000 stores across the US for "Racial Bias Training".
It is estimated that Starbucks lost around $12 million in profit during the shutting down time. However, it had managed to overcome the crisis, rebuild its reputation, and mend the relationship with the public.
Is Public Relations really important?
So, is it worth investing in PR? Does your business really need PR as a survival strategy?
Yes, absolutely!
Bill Gates used to say that "If I were down to my last dollar, I would spend it on Public Relations." And, this part will show you why PR is worth Bill's last dollar.
A carefully crafted PR strategy produces clarity about your company's key messages and brand identity. Of course, there are a number of platforms to distribute key messages, but the best PR agencies will help you develop the content that works all of your PR and digital marketing.
Increase brand credibility
No matter if you are running a start-up or mature enterprise, earning customers' trust plays an integral part when it comes to determining the success of a business. In reality, PR can bridge that trust-gap between a business and its would-be clients or customers.
PR experts can work and increase credibility by improving an organization's reputation through thought leadership pieces, influencer connections, and networking strategies.
In this digital era, reputation management and PR go hand in hand. PR campaigns incorporate efforts to bury negative reviews and promote content to help the brand build up its image and reputation in a way it desires to.
PR campaigns increase awareness for a brand while maintaining a positive and consumer-resonant image. Audiences are more likely to listen to a message coming from a third party rather than paid-for advertising source. By leveraging their connections with the media and influencers, PR agencies can gain an excellent reputation for a company.
Everyone is digitally connected in this world, and PR can help companies create and promote a robust online presence that is highly visible to their target audience.
With the help of press releases, social media, and connections with promotional sites, PR companies can help their clients to achieve desired results, and overcome challenges that may stop them from achieving success.
Increase profits and sales
An organization which enhances its reputation through a number of unique and effective PR practices makes it likely that prospective customers will find their way right to its door.
PR agencies make that possible by helping organizations to create and deliver key messages to their target customers in impactful ways. Then, this results in bigger sales and profits.
What are the differences between PR and Advertising?
Many people believe that PR and advertising can be used interchangeably; however, the only common point between PR and advertising is that they both help build brands and communicate with target audiences.
In fact, PR and advertising have completely different roles in your business. Here are the top 5 differences between PR and advertising.
Paid vs. earned

Advertising: You pay for an advertisement to be placed in the media.
PR: Earned through providing the media with information in the form of press releases and pitches.

Goals and objectives

Advertising: The major purpose of advertising is to boost sales from a specific target market.

PR: PR helps build brand awareness and reputation. The ultimate goals and objectives behind a successful campaign are customers place more trust in and are more likely to stick with companies they know and admire.

Target audiences

Advertising: Companies and organizations create advertisements that primarily target potential customers.

PR: PR professionals expect to cast a wider net, both internal and external. They can include employees, the media, legislators, and so on. There is also a category called influencers, which refers to people who have a lot of personal connections, and attention from the public, such as celebrities or politicians.

Message control

Advertising: When you buy an advertisement, you decide how the ad will look, what message it delivers, where it will be placed, and when it will be launched. It depends on the budget that you want to spend.

PR: You have less control over your message in the media. For instance, if you send a story to a journalist, they have control over it. They decide the way it will be presented and whether to publish it or not. However, your PR agency can offer you media training so that you will know how to control an interview and take advantage of any media opportunities.

Credibility

Advertising: Advertisements have less or limited credibility than the coverage gained by PR. When your target customers see an ad, they know that it has been bought by a company trying to sell their products and services.

PR: Through PR, messages are communicated by a trusted third party, the media, and are far more credible.
Here's a brief summary of the differences:
5 Basic steps to build a successful PR plan
Define your target audiences
Simply put, your target audiences are the groups of people that you want to communicate and build relationships with, the people you want to hear your stories.
You can have a singular or more target audience, but the important thing that you need to keep in mind is identifying them and understanding who they are.
Base on these audience details, you can understand which groups you need to focus on:
Demographics: age, gender, occupation, educational level, marital status, and income

Psychographics: attitudes, opinions, interests, hobbies, and lifestyles

Behavior: Purchase and consumption habits

Geographics: neighbourhood, city, and country.
Sharing messages and stories with target audiences is proven to increase engagement. So, the more you understand your audience, the more effective your strategy will be.
Determine your PR goals
Once you have selected your target audiences, it's time to think about your PR goals.
Are you trying to launch a new product? Or are you attracting more new investors? If so, what are the sales goals and funding requirements that you desire?
By asking yourself some questions before crafting a plan, you can identify what your organization actually needs and how you can do to implement it. These goals can be as few or as many as you need, but remember to keep them consistent with your overall mission and vision.
It is essential that your goals be reasonable, measurable and detailed. For example, if you want to raise awareness of the company's new product, you should set PR goals in a specific and achievable way, like "secure X number of shares on social media channels and X online reviews from our target influencers in the next 2 months."
Formulate your key messages
The practice of PR is about telling stories, and all attractive stories can spread a vital message to target audiences.
These messages need to match with the demographic, psychographic, behavioral, and geographic information of an audience. It would be a big difference between a 20-year-old boy in the U.S and an 80-year-old retiree on the outskirts of London.
A good key message should be:
Short and concise, generally one to two sentences

Easy to understand

Memorable

Accurate and verifiable

Relevant to target audiences
For example:
Mageplaza, a dedicated leading extension builder for Magento 2, where you can find any e-commerce solutions for your online business.
Create a PR distribution plan
Each audience has their own communication preferences. They may enjoy watching Youtube videos, may follow influencers on Instagram, stick to the extensive network on Facebook, or love listening to podcasts or tune in to the 6 o'clock news. They also have their own preferred devices - smartphone, laptop, desktop, or TV.
It would help you a lot if you spend time researching where audiences consume information about your organization a lot. If you don't, no matter how relevant your key message is, your audience won't care about it.
Nowadays, technology has become such a useful tool that can help you identify your audience's preferences and track how well they respond to your messaging, whether you are reaching out to individuals or communicating with a group.
EXPLORE SOCIAL SHARE FOR MAGENTO 2
Establish a PR measurement process
After running a PR campaign, you might ask yourself "Does it really work?." To answer this question, you need to exactly identify which measurement tools or criteria you would use.
When it comes to specific metrics to measure your PR success, the 4 most frequently used parameters may include:
Social media reach - number of followers you acquire on various social media channels

Brand mentions - the amount of buzz your campaign is generating

Website traffic - the amount of traffic you receive to your website

Sales pipeline and lead generation - the number of prospects and new deals generated.
The bottom line
We can see clearly that PR plays an integral part of every business. PR programs help enhance the internal and external understanding of a company's strategies, objectives, and achievements. Besides, they also build a positive public image and reputation.
By following these above 5 strategies, you can monitor the success of your PR campaigns, determine whether they are working, and discover the areas you need to improve. It's also a good idea to frequently review your PR strategies, as well as come up with innovative schemes to acquire new customers and retain the existing ones.
After reading this detailed guide, you might have enough necessary information and knowledge to build your own PR campaign. So, just do it right now!
Haley is a content creator at Mageplaza. When not working, she spends time on travel adventures, books, and food tasting. As growing up, she wants to read, learn, and experience more things to adapt herself to this ever-changing world.
Website Support
& Maintenance Services
Make sure your store is not only in good shape but also thriving with a professional team yet at an affordable price.
Get Started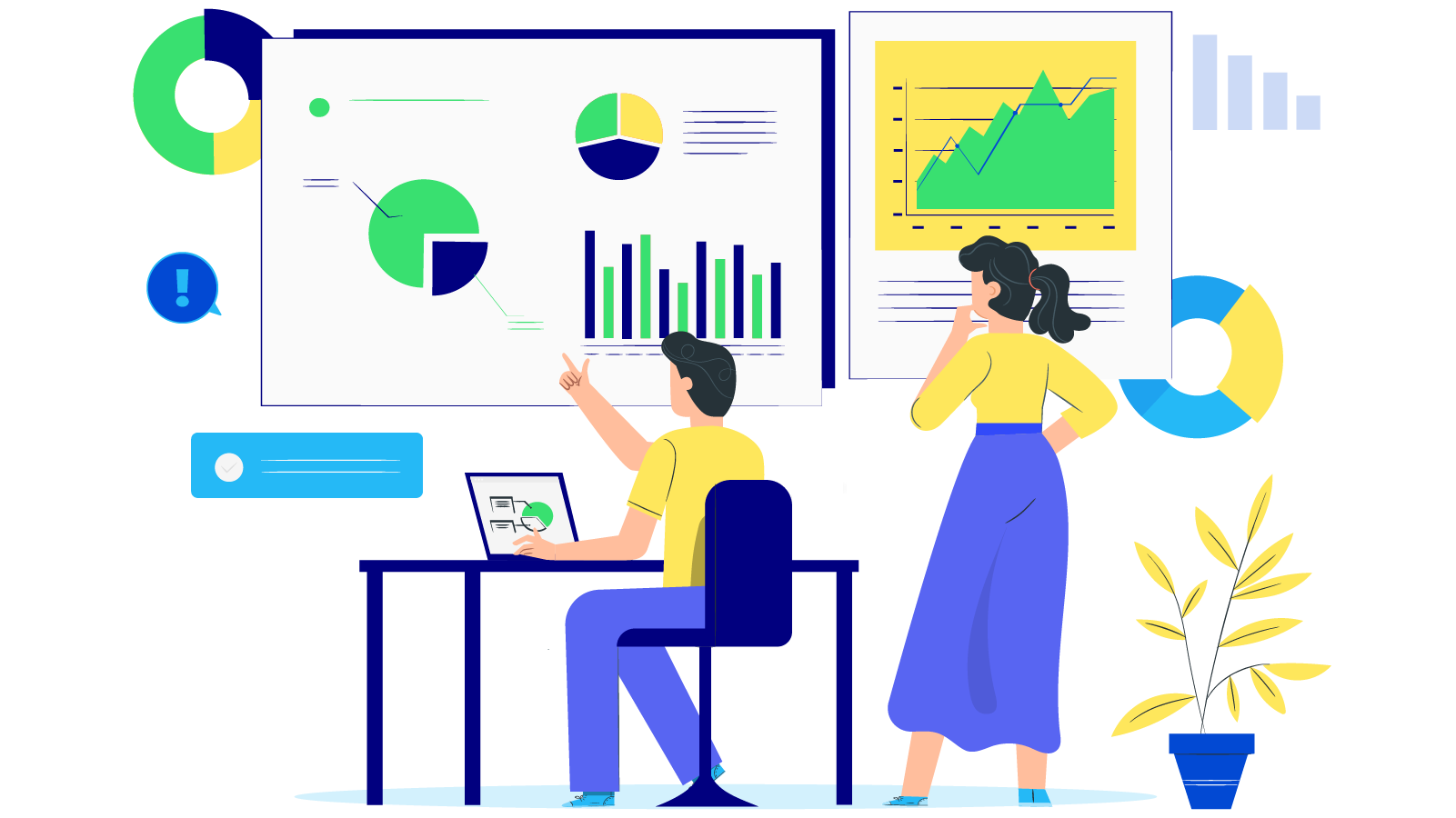 New Posts



Subscribe
Stay in the know
Get special offers on the latest news from Mageplaza.
Earn $10 in reward now!