Namecheap vs. Bluehost Comparison – What's the Best Choice?
The Most Popular Extension Builder for

Magento 2
With a big catalog of 224+ extensions for your online store
As an online entrepreneur, you might know that choosing an appropriate hosting provider is crucial. That's because it's a lot easier to carefully analyze your options before committing than to switch providers later after realizing you've made a wrong choice.
You can apply that school of thought to a lot of companies, but in this guide, we'll look at the Namecheap vs. Bluehost comparison.
They are both popular hosting providers with excellent reputations, so you might be tempted to just pick one at random. Well, we have to warn you that it would be a mistake in most cases.
In this comparison, you'll find a more in-depth analysis of each service, and as a result, you're able to make an informed decision of which service is your missing piece.
Let's dive right into it now!
Table of contents
What is Namecheap?
As a leading domain registrar accredited by ICANN (Internet Corporation for Assigned Names and Numbers), Namecheap has developed a robust market share since it was founded in 2000.
Celebrating two decades of providing exceptional service levels, security, and support, Namecheap has gained a lot of customer satisfaction. With the management of over 10 million domains, Namecheap is among the world's top domain registrars and web hosting providers.
In addition to domains and web hosting packages, Namecheap sells SSL certificates, WhoisGuard privacy protection, and more - all at some of the industry's lowest prices.
Namecheap doesn't believe that it is a luxury to have domains, websites, and hosting packages; instead, it's a necessity. They also believe it should be accessible to all users, not just people who excel at writing code and playing around with advanced dashboard features.
You may feel interested in:
What is Bluehost?
Bluehost was founded by Danny Ashworth and Matt Heaton in 2003 in Provo, Utah. Seven years later, the company was purchased by Endurance International Group (EIG), which owns dozens of smaller hosting companies, including FatCow, iPage, and HostGator.
Bluehost's quality doesn't seem to have been impacted by the purchase; they still remain one of the market's well-known popular hosting options. The company offers an extensive range of hosting plans, such as VPS, affordable shared, WordPress, and dedicated hosting.
In addition to being inexpensive and intuitive, Bluehost integrates well with WordPress, one of the most popular CMS (Content Management Systems) worldwide. It becomes one of only 3 WordPress-recommended hosts.
Bluehost has a vast team of more than 750 members dedicated to helping its customers around the clock, available 24/7. They've powered more than 2 million websites all around the world and support thousands more every day. Their mission is "to empower people to harness the web fully."
Namecheap vs. Bluehost: What are the main differences?
Key features
It is understandable when many people choose a hosting provider solely based on which company offers better prices. However, we recommend always checking out the key features before you jump to the final decision.
By doing this, you can ensure that you are actually getting good value for your money. The key features we're going to cover in this section are essential, so don't ignore them!
Domain registration
Despite offering some excellent hosting packages, Namecheap is primarily known as a domain registrar. You can buy a Namecheap domain for $8.88 for the first year and renew it later for $12.98 per annual.
You can also get a personal domain for $8.00/ year, and numerous filtering options allow you to find a perfect name and extension for your website. The company offers a free ".website" domain name for the first year and free privacy protection with all of its hosting plans.
Bluehost's bread and butter is web hosting services, but the company provides domain registration as well. It costs $11.99 for the first year and $17.99 each year upon renewal. Domain privacy protection often costs $11.88/ year at Bluehost; however, specific hosting packages are included for free. Just like Namecheap, Bluehost gives away a free domain name for the first year with all of its hosting plans.
Related topic: What is a Domain? How to Choose & Buy a Good Domain?
Website builder
Namecheap owns a sleek website builder with a drag-and-drop interface and more than 200 templates to choose from. This website builder is available in dozens of different languages, comes with social media integration, features a responsive design, and many more.
Namecheap's website builder also contains presets for various niches like business, technology, or entertainment. It is free to use, but it only supports shared hosting plans. If you choose a different type of hosting, you will need to build your own site using a different platform, for example, WordPress.
On the other side, Bluehost doesn't have its own website builder, but it doesn't actually need one anyway. Bluehost has amazing WordPress integration, so you can just take advantage of the CRM as your site builder. WordPress comes with a massive number of amazing templates that can be customized to your content.
In case you desire to tweak things further, you can use a plugin and make everything look exactly like you want. Bluehost also integrates with the Weebly site builder, but you only get the basic version of Weebly for free. So, think about it carefully!
Domain emails
Namecheap offers free webmail and private email hosting, which costs somewhere between $9.88 and $49.88 per annual depending on each plan. If you only want to stick with the webmail, you can create up to 30 email accounts with its basic shared hosting plan and an unlimited number of accounts with other packages.
Bluehost also has free webmail, together with access to the Microsoft Office 365 mailbox and spam experts with specific hosting plans. You can receive a free month of Office 365 with most hosting plans and then continue using it by paying a monthly fee. Bluehost specifically doesn't impose a limit on how many email accounts you can create.
Databases
Namecheap provides 50 MySQL databases with its basic shared hosting plan and unlimited databases with all other packages. Meanwhile, Bluehost offers unlimited MySQL databases with all its hosting plans.
You can generate, delete, and control databases directly from the cPanel with both platforms. Don't worry about how to start, because each company has thorough tutorials to help you.
Backups
Both Namecheap and Bluehost include very reliable website backup tools. Namecheap provides a free automatic backup tool with the more expensive plans. However, if you fo for the cheapest package, you can benefit from free bi-weekly backups.
Bluehost users can benefit from automatic backups courtesy of CodeGuard Basic, which is free with the pricier plans, and available as an optional paid choice with the others ($3/ month). Both of them also allow you to back up your data manually.
E-commerce
Namecheap does not have a dedicated E-commerce platform, but it does consist of a few basic features to help you control your online store. Nevertheless, if you desire to build a solid online store, you'll need to look somewhere else.
The company suggests going for a WordPress hosting plan and installing a plugin such as WooCommerce to kick start your store. You can register a domain name with Namecheap and connect it with an E-commerce platform (e.g., Shopify). Either way, you won't be able to receive much direct help from Namecheap, regardless.
Bluehost also recommends its customers going the WordPress and WooCommerce route, but the company also has its own E-commerce hosting plans. These plans are based on the WordPress packages and cost you $6.95 to $12.95 each month.
In return, Bluehost makes things very simple and straightforward by giving you a site that has WooCommerce along with a storefront theme installed right off the bat. You can get most of the other features found in the regular hosting packages, including domain name, domain privacy, free SSL, dedicated IP, and more.
Money-back guarantee
Namecheap and Bluehost both promise a 30-day money-back guarantee refund policy, so you can't go wrong with any of these guys.
_Note_: To help you have a more in-depth insight into features of both platforms, we will pick Namecheap's Stellar plan and Bluehost's Basic shared plan - two cheapest plans, and see more differences between these two providers.
=> Namecheap and Bluehost are fairly evenly matched when it comes to critical features. But you can clearly realize that Namecheap is the better option for domain registrations, while Bluehost offers much better E-commerce support.
Ease of use
If you're new to hosting, you will probably want to go with a provider that makes things as easy and straightforward as possible. After all, you want to spend most of your time setting up and filling your website with content, rather than fumbling around trying to figure out your provider's user interface.
Fortunately, both Namecheap and Bluehost are outstanding candidates for customers who value simplicity and ease of use. No matter if you sign up with Namecheap or Bluehost, you'll be able to manage pretty much everything related to your account or website from the cPanel.
Getting started with Namecheap is quite simple as you can easily select a plan and begin your registration. It just requires you a few sets of information; however, the checkout process is quite lengthy. Creating your account is one page, filling in billing information is another, and confirming your order is one more. The entire process could be condensed to one page only, which will effectively enhance the customer experience.
Once you've paid for your plan, using Namecheap is quite easy and straightforward. The only problem with its interface is the placement of the control panel for web hosting. The bombardment of advertisements makes it difficult for users to locate the cPanel.
Like using Namecheap, you may also have some issues with the Bluehost checkout process, especially pre-selected add-ons. Many customers complain that it's impossible to copy and paste their passwords from other sources to Bluehost's password section. Apart from this, using Bluehost is quite easy.
A plus point of Bluehost is that it takes things one step ahead of Namecheap by offering dedicated support for beginners, which help them install themes, plugins, and launch their website for free. Not to mention its 1-click WordPress install that lets you have a website live in 5 minutes after buying the host. Feel free to read more information here.
=> Namecheap and Bluehost are both pretty solid in this round, but it seems that Bluehost has a slight edge due to its better implementation of the cPanel portal.
Speed and uptime
We tend to expect websites to load instantly and always be up whenever we want to visit them in this day and age. The major hosting platforms are well aware of customer expectations and trying their best to provide services that are as consistent and reliable as possible.
But which of our two contestants is better in this area? Let's explore!
Speed
To boost the speed of their websites, both hosting providers have adopted strategies such as:
Offering more than the required network capacity to avoid slower speed during traffic spikes
Providing more than three data locations to guarantee the shortest page loading time.
Using Cloudflare CDN to deliver data to customers in any part of the world quickly.
Bluehost has, nonetheless, gone a step ahead and protected the hosted websites with resource protection technology to prevent others on the same server from slowing down the site. The company has also accelerated its response time with SSDs (Solid State Drives) that help websites hosted on its platform load faster.
In a test conducted by Down.com, Bluehost's average page speed was 2.89 seconds. Its fastest was 0.00 second, and the slowest was 9.17 seconds. When it comes to Namecheap, the average page speed was 3.04 seconds, with the fastest was 2.00 seconds, and the slowest was 72.71 seconds.
Uptime
Uptime is a metric that confirms how accessible and reliable a website is to its visitors. Also according to Down.com's analysis, Bluehost has a higher average uptime than that of Namecheap, with 99.94% and 99.93%, respectively.
=> As a matter of fact, Namecheap's stats are definitely not bad, but it can't really hold a candle to Bluehost in the area of speed and uptime.
Security and privacy
Namecheap takes security and privacy into account, and offers various security services to its customers to protect them from identity and other threats:
WhoisGuard - Completely free for domain owners. This keeps their private information like name, email, and phone number out of the public Whois database. Having this information hidden protects users from spammers and fraudsters.

SSL certificates - Namecheap offers a number of different SSL certificates based on your needs. This works as a third-party verification for your website's security to make sure that your customers' data is always secure.

Two-factor authentication - This generally works by using a username and a password, and sending a code to your mobile device, which gives your account an extra layer of security.

Auto backup - This backs up your website, as well as settings, files, databases, email accounts, etc. Should the worst situation happen, you can quickly restore everything with just a few clicks.
Even though Bluehost offers some security features, they either come with the premium plans or are offered as paid add-ons. The features include Domain Privacy and Protection, which protects your domain against identity spam, theft, and phishing attacks. Other features include CodeGuard (daily website backups), SiteLock (malware protection), and spam protection.
=> Both vendors own a decent range of security features. Still, the fact that Namecheap provides its features as standard with all its plans instead of offering them as paid add-ons shows that it takes users' security more seriously than Bluehost.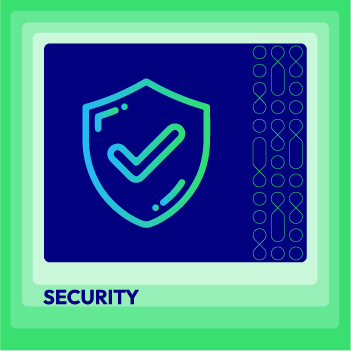 Protect your store from cyber threats with Mageplaza's top-notch security services
Check it out!
Customer support
Customer service is one of these things that people don't think much until something goes wrong. We wholeheartedly recommend you consider the support options before signing up with any provider to avoid unpleasant cases further down the road.
Both Namecheap and Bluehost provide good quality support. They have an extensive knowledge base, blogs, tutorials, and articles to help users troubleshoot any problems they may be facing.
If you have got any issues, you can contact Namecheap through 24/7 live chat and ticketed email support. Purchasing one of the premium hosting plans will get you priority support, but you still need to pay for particular services.
In Bluehost's case, you can contact support agents 24/7 via email ticket, live chat, or phone, which is a huge plus for anyone requiring urgent assistance. The average wait time for phone support is less than one minute, making them one of the industry's most responsive reams.
=> Bluehost's customer support has proven to be better than that of Namecheap, thanks to its multi-channel user support facility.
Pricing plans
Without an iota of doubt, pricing is one of the most significant factors for choosing a hosting web service. Both Namecheap and Bluehost have a range of pricing plans, all with slightly different price points and promotional deals.
Namecheap's entry-level package costs $2.88 per month. But if you sign up for a year's contact, you just need to pay $1.44 for that initial term, and then the plan will renew at $2.88).
Besides, you can opt to pay month-to-month with Namecheap. So, in case you don't want to pay the full amount upfront, Namecheap is a good option for you. You can learn more Namecheap hosting plans right here.
Among its pricing plans, Bluehost's cheapest shared WordPress hosting plan comes in at just $3.95. It's also necessary to note that this plan renews at $7.99 per month once your three-year term expires.
=> Both Namecheap and Bluehost have initial terms that are similar in price. Nevertheless, Namecheap provides more flexible payment options and much lower renewal prices.
Who should use Namecheap?
Namecheap provides much cheaper hosting packages and the option of paying monthly. If your primary criteria for a new host is low price, or you don't want to spend a hefty upfront fee when you sign up, Namecheap will be a good choice.
Namecheap also outperforms Bluehost when it comes to security and privacy. While Bluehost makes users pay more to stay safe, Namecheap includes all of its security features within its plans as standard. Also, be noted that Namecheap is one of the best domain registrars on the market.
Who should use Bluehost?
If you're a beginner or place high importance on easy-to-use tools, Bluehost's intuitive dashboard and built-in WordPress installation will certainly suit your needs well.
Bluehost also becomes your best bet if you're looking for a plan providing fast loading speed and uptime, as well as more customer support options.
The bottom line
As you can realize, while Namecheap is an excellent candidate for domain registration, Bluehost is a significantly better hosting provider. Its combination of adequate performance, ease of use, speed and uptime, and customer support makes Bluehost an excellent starting point for most people looking to get online.
Do you have any remaining concerns about Namecheap and Bluehost? Leave a comment right below, and we will try to help you decide!
Haley is a content creator at Mageplaza. When not working, she spends time on travel adventures, books, and food tasting. As growing up, she wants to read, learn, and experience more things to adapt herself to this ever-changing world.
Website Support
& Maintenance Services
Make sure your store is not only in good shape but also thriving with a professional team yet at an affordable price.
Get Started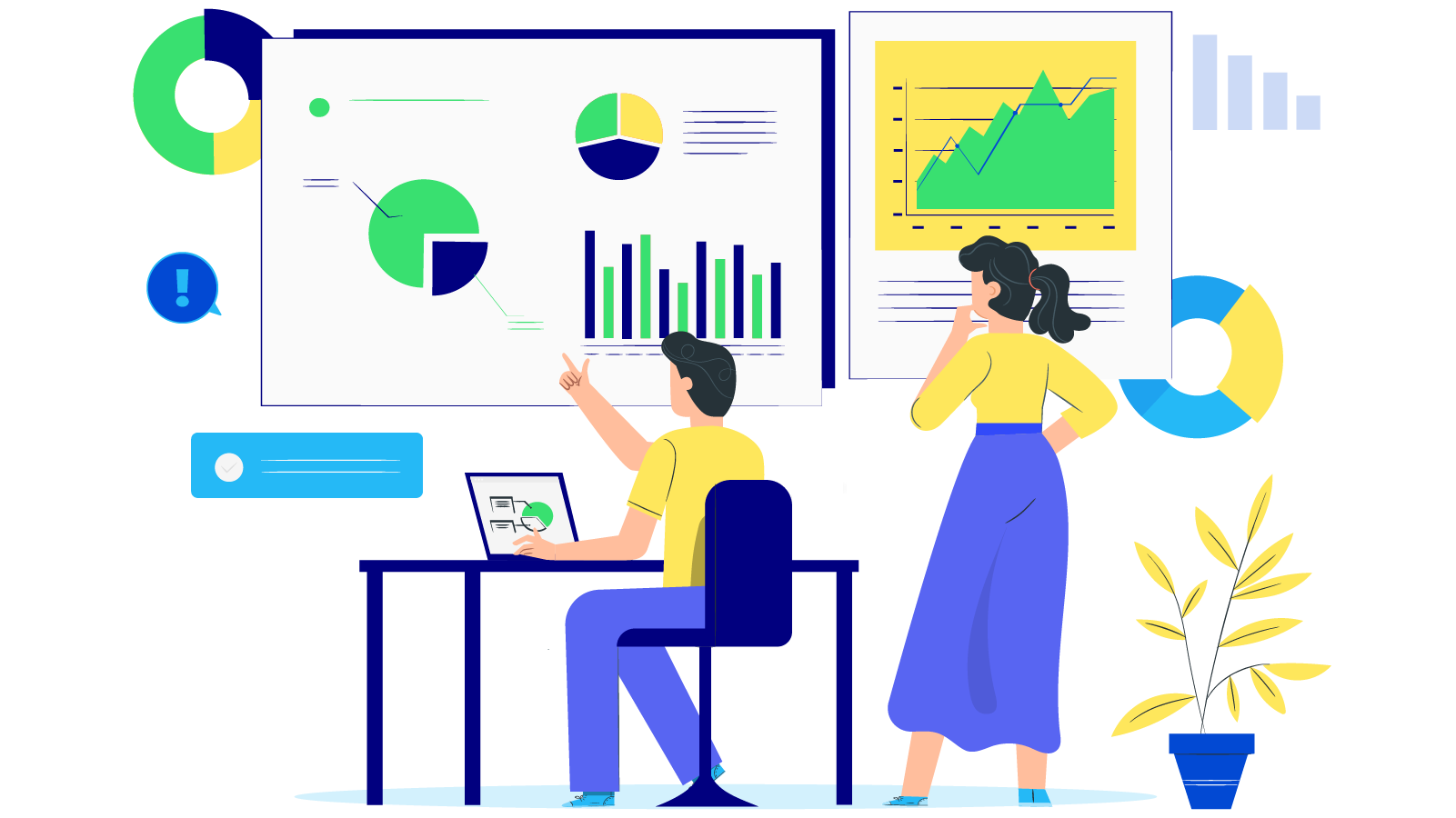 New Posts



Subscribe
Stay in the know
Get special offers on the latest news from Mageplaza.
Earn $10 in reward now!