Is one page checkout better? One Page Checkout vs Multi page Checkout
The Most Popular Extension Builder for

Magento 2
With a big catalog of 224+ extensions for your online store
Which is better?
The first thing to remember: you shouldn't challenge your customers' patience.
Checkout comes to be one of the most important steps among other shopping activities. It is not easy to lead a shopper to your checkout page anyway, but not until this step, real dramas happen. A smooth checkout process from the beginning to the end is a "bless"; in contrast, difficulties in completing checkout forms, that hidden costs are revealed, terribly long pages, trust issues and other tiny factors can cause cart abandonment.
Thus, checkout page optimization has been worked on by e-commerce professionals for years. From multi-pages checkout to one-page checkout and now, one-step checkout is applied to a lot of Magento 2 online stores. To select the best option for yours, you should base on your buyers' shopping behaviors. Having a better understanding of your target customers and conducting an efficient A/B test will provide you a good fundamental to build up your own checkout page.
However, let's go through the three most common types of checkout pages below. Once again, not one kind of checkout suits all kinds of customers, you are not able to equip all these pages altogether on your e-store, but having an optimized checkout page is absolutely possible.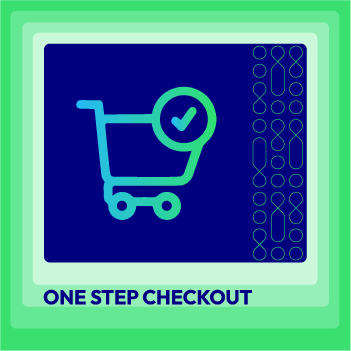 One Step Checkout for Magento 2
Cut down 80% of checkout time & increase 30% of conversion rates
Check it out!
One Step Checkout
How it works?
One Step Checkout is a product of Mageplaza which also is an optimization of the default Magento 2 one-page checkout. All checkout steps are displayed and processed on one page only in order to cut down checkout time and to shorten lengthy steps.
Mageplaza One Step Checkout extension provides some of the most outstanding features to help optimize online stores' checkout pages.
Instant login: Sign-up and Sign-in are the most intimidating steps to most of the customers when it comes to shopping online. Unlike bricks and mortars where nothing is required from a buyer to proceed a checkout, e-commerce websites need customers' information for further reports and marketing programs, so customers are either asked to log in or create an account to complete the checkout. However, according to Baymard, 37% of shoppers decided to abandon their carts as they had to create a new account and some even refuse to check out if they are asked to log in to their existing accounts. A comprehensive solution to this issue is to allow buyers create an account or quick log in right on the checkout page which can be done with Mageplaza One Step Checkout. Moreover, an email address which already belongs to an existing customer account is able to be detected so the shopper can instantly access to the checkout with all necessary information being filled. This feature helps cut down two-thirds of the old process.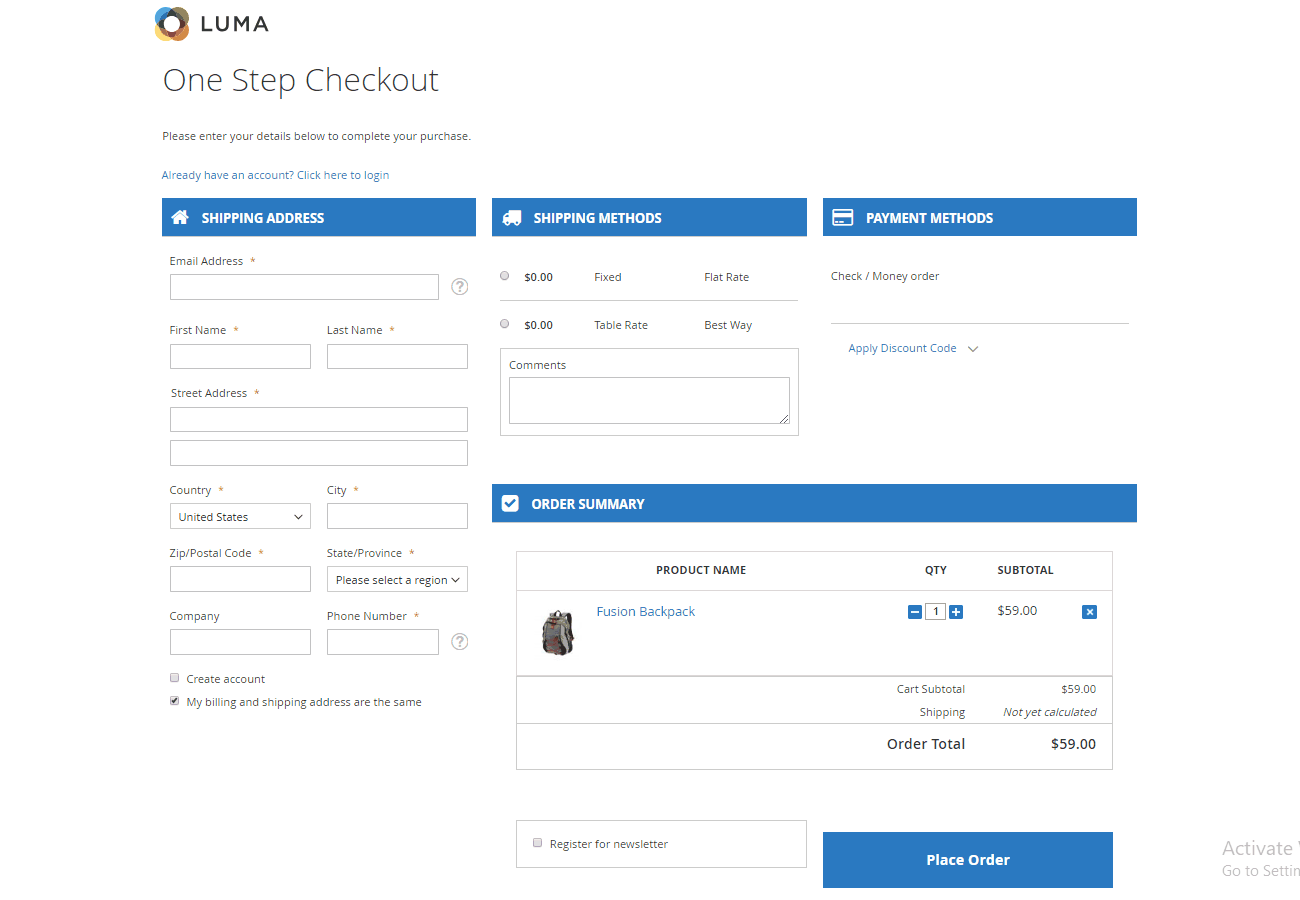 Google address suggestion: integrated with Google address, a buyer has his address autocomplete after typing only the first one or two characters. This feature comes in handy as home addresses often contain lengthy words; plus, inexact information can lead to difficulties in delivery. Moreover, based on Geo IP, the customer's location can be detected and automatically filled in the address field.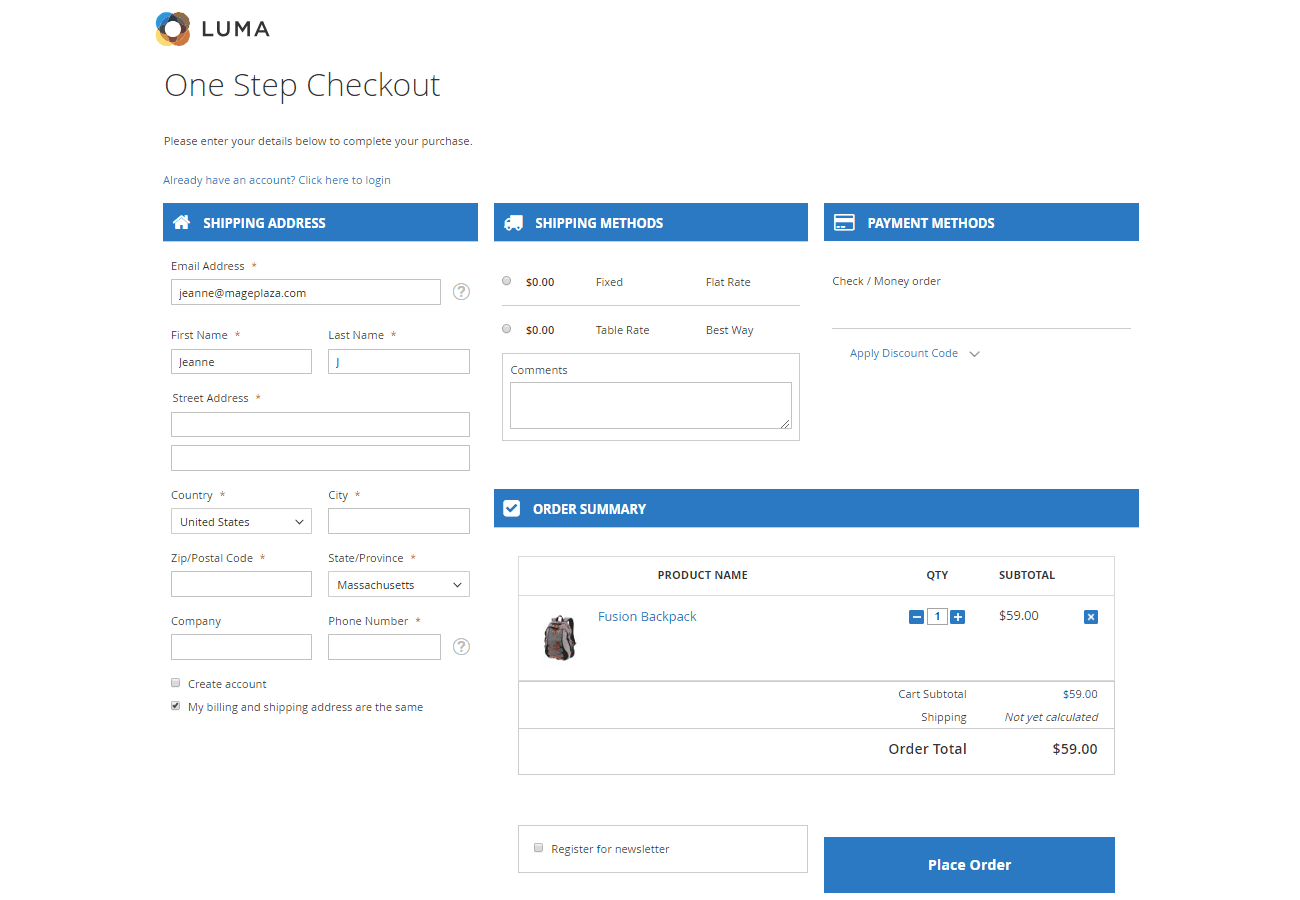 High compatibility: One Step Checkout for Magento 2 is developed to be fully compatible with the most popular payment methods, shipping methods, 3th-party modules, and themes. Besides, the extension is totally configurable to become compatible.
Pros of One Step Checkout
Appear to be easy: As all the must-have checkout steps are already shown on the page with the button Place Order, customers know exactly what they have to do to the end of checkout process. The clean and neat design of checkout fields makes buyers think that the whole process will not take much time to finish.
Checkout as guests: As already mentioned, buyers expect to do things easily and quickly, allowing them to proceed the checkout without login encourages a smooth checkout.
Quick information completion: Customers may save a lot of time by having their information instantly completed. Personal information including names and shipping addresses can be auto-filled after few clicks.
No distraction: Customers are kept on one single page only. All additional information and steps can be completed right on the checkout page. For example, buyers can read and check terms and conditions, select gift wrap option, leave gift messages, review order, leave order comment, register for newsletters and apply coupon code right on this checkout page.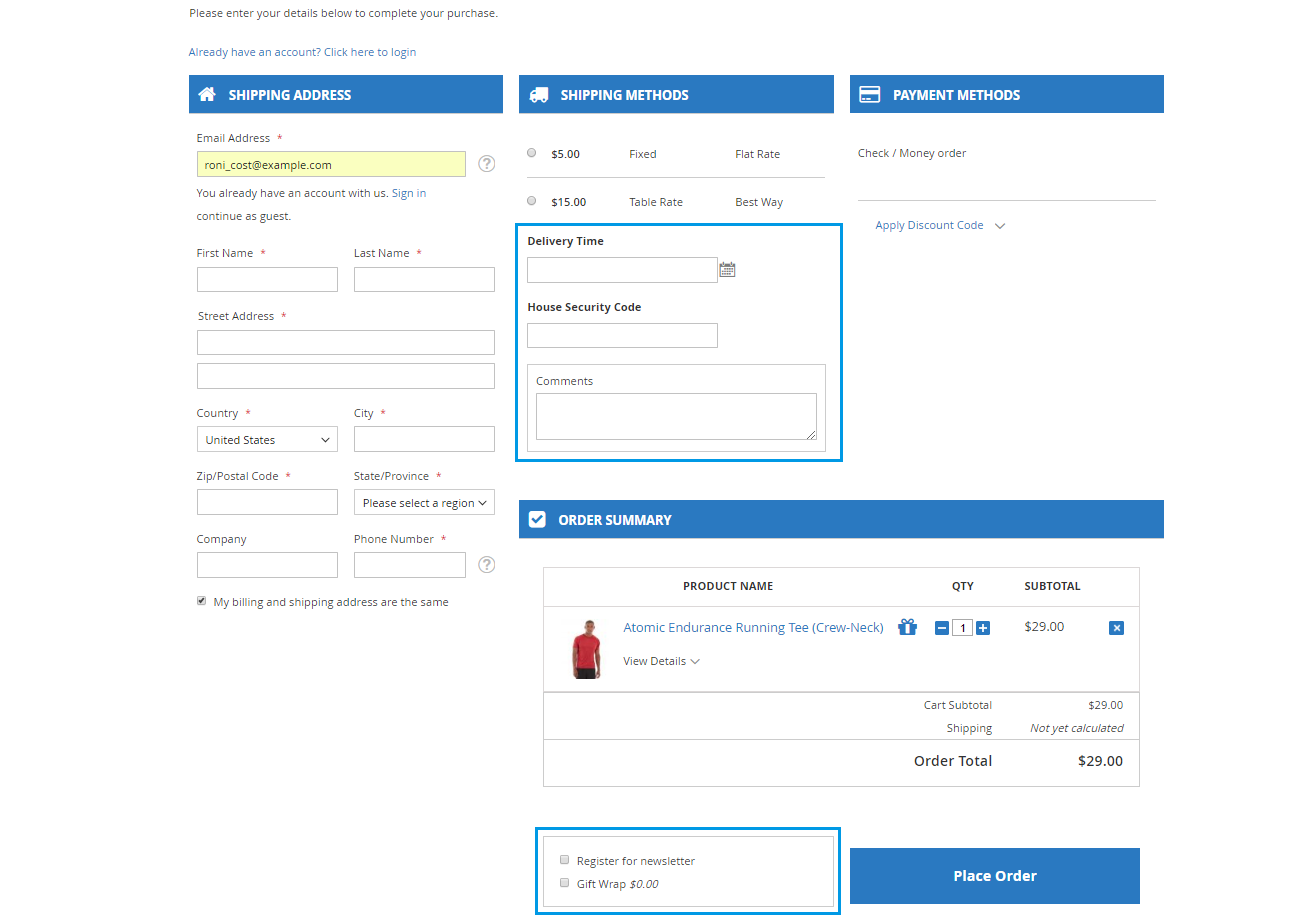 Cons of One Step Checkout
Speed: having all steps and information on one page only may lead to a little delay on your site loading speed. However, as the whole checkout time is cut down to a minimum so it's, in general, worthy
Analytics: all steps are presented on one single page only and this is why it's hard to get more insight of cart abandonment rates. Store owners will not be able to know which step most carts are abandoned.
One Page Checkout
How it works?
One-page checkout is a default checkout page of Magento 2. Compared to the previous version - Magento 1, this checkout page made a big progress in UX optimization. Instead of 6 steps spread along 6 pages, all of them are now on one single page only and become a standard model for a checkout page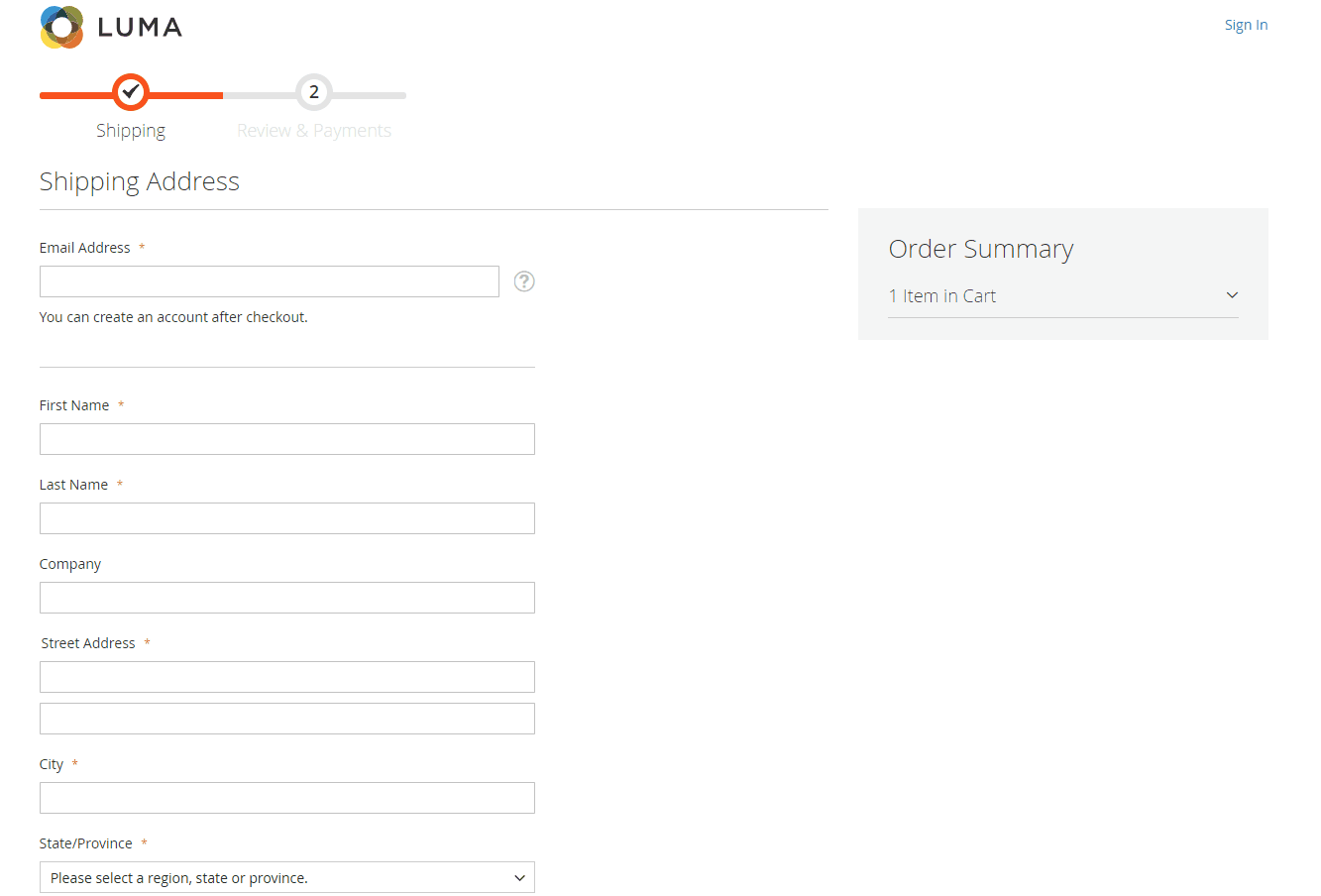 Pros of One Page Checkout
Checkout as guests: Magento 2 default one-page checkout allows buyers to check out as guests and they are able to create a new customer account at the end of the process. This makes shoppers less intimidated about checkout as signing in is still a painfully inconvenient step.
Quick info completion: The checkout page is able to recognize a customer through his email and automatically fill in respective billing information to save checkout time.
Cons of One Page Checkout
Still intimidating: The default one-page checkout appears to have two main steps. Even when shoppers are indicated clearly about what they are supposed to do, the checkout page looks lengthy and overwhelms customers right on the first step. This can lead shoppers to abandon their carts
Speed: long checkout pages take quite long time to be loaded. Plus, never-ending scrolling makes shoppers feel frustrated.
Analytics: As mentioned, one-page checkout makes it harder to analyze which point or which factor on a page causes card abandonment.
Lack of additional features: On the default checkout page, some advanced features are not supported. No order adjustment is allowed, no gift wrapping/messaging is supported, customers are unable to leave order comment, select delivery time and so on. Consequently, this causes some inconveniences in the checkout process
Multi-steps Checkout
How it works?
Multi-step checkout is not supported by Magento 2, and for many reasons, is not preferred by e-commerce websites. Checkout steps are spread all over different pages. Depending on merchants, the checkout process can include from two main pages to four or five pages. Generally, the more pages - the more inconveniences.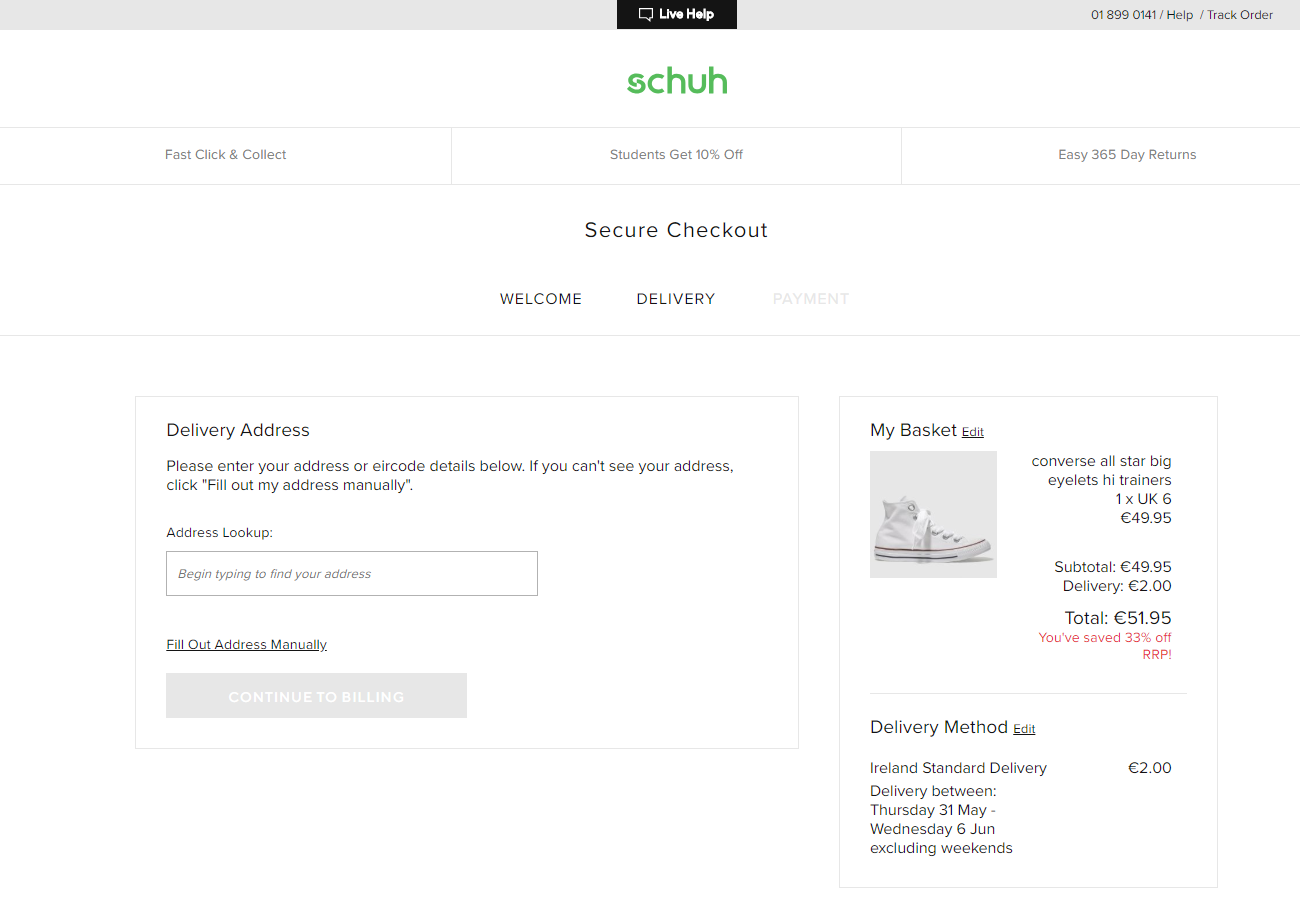 Pros of Multi-steps Checkout
Clean layout: Dividing the checkout into several pages allows online merchants to provide a cleaner, neater and well-organized design for the pages. This also helps customers get rid of lengthy and never-ending scrolling checkout pages.
Google analytics: Some customers will abandon their carts anyway. The only thing you can do is to eliminate the figure to a minimum by figuring out which element is inadequate. Having a multi-step checkout enables this to happen.
Cons of Multi-steps Checkout
Checkout time: going through all the steps page by page requires customers a big patience. In general, shoppers only know the number of steps they have to finish, but they have no idea of what else they need to get done in the next. Hence, customers may be convinced that the whole process takes forever to finish.
Frustration: One of the biggest problems of a multi-step checkout is the difficulties in correcting/changing information in previous steps. In some cases, data which were already entered in previous pages disappear and customers are required to complete the step all over again. No need to say but that buyers need to go back during checkout itself causes a high rate of cart abandonment.

Marketing Manager of Mageplaza. Summer is attracted by new things. She loves writing, travelling and photography. Perceives herself as a part-time gymmer and a full-time dream chaser.
Website Support
& Maintenance Services
Make sure your store is not only in good shape but also thriving with a professional team yet at an affordable price.
Get Started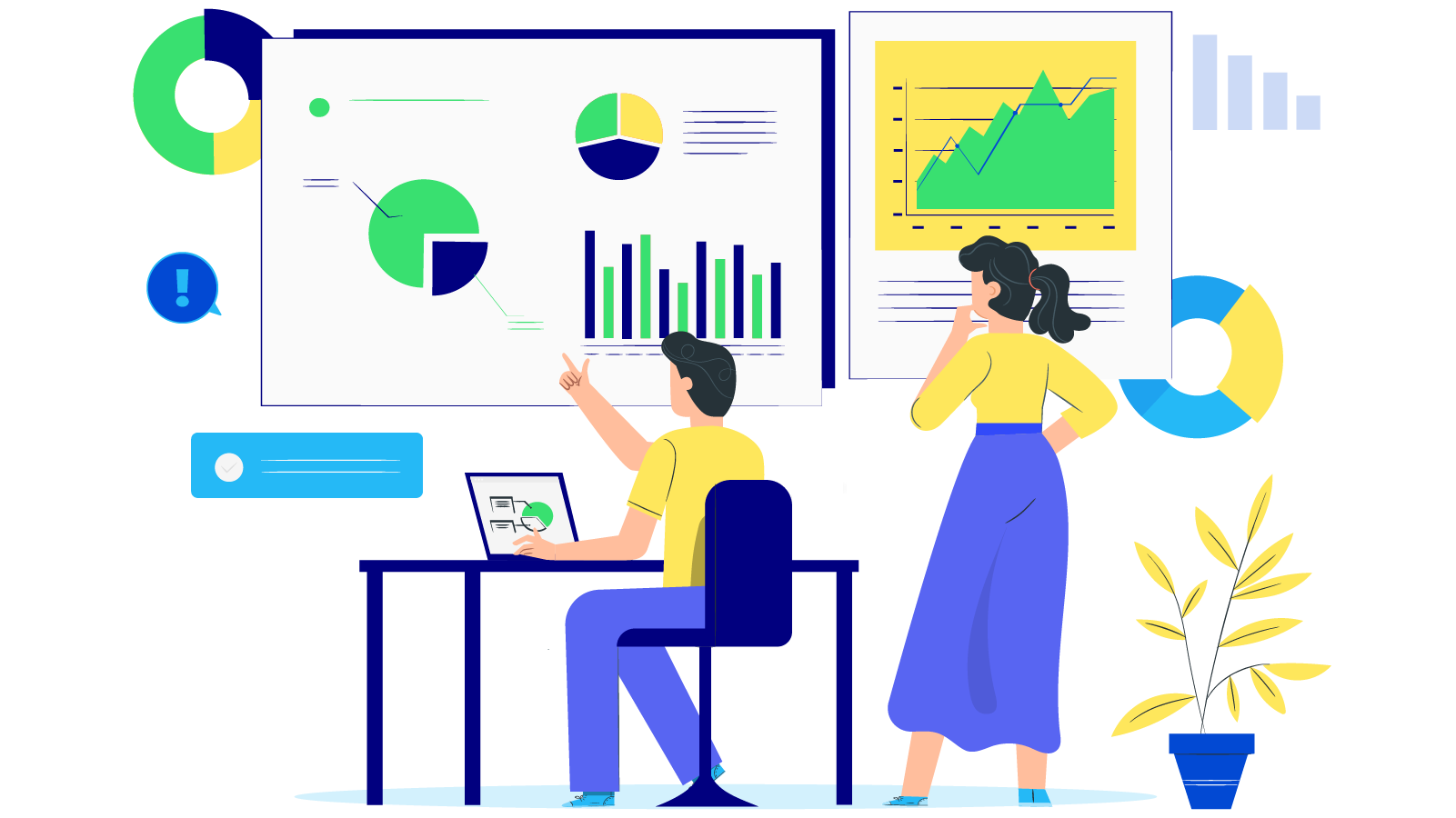 New Posts



Subscribe
Stay in the know
Get special offers on the latest news from Mageplaza.
Earn $10 in reward now!